Dear valued reader, welcome to today's fun but enlightening read on CMA vs CFA!
This piece aims to broaden your understanding of how the chartered financial analyst (CFA) credential differs from the certified management accountant (CMA) in duties, course patterns, and earnings.
We'll concentrate on the following points:
Let's take off the lid from this promising session!
Overview of the Job Description of CFAs and CMAs
Before discussing the difference between CMA and CFA designations, we should have an overview of them.
The Institute of Management Accountants (IMA), USA, organizes the CMA exams, while the CFA Institute, USA, coordinates the CFA tests.
The two USA-based organizations are reputed for excellence and progressive-mindedness.
The American Institute of Certified Public Accountants (AICPA), in charge of the certified public accountant (CPA) certification, enjoys global acceptability.
Description of the Chartered Financial Analyst
The CFA charter is investment management centered.
The most renowned financial corporations are the leading recruiters of the CFA holders.
They include Wells Fargo, UBS, Credit Suisse, HSBC, Citigroup, Bank of America, JP Morgan, and Deutsche Bank.
However, CFA certificate holders aren't limited to the investment banking sector.
The CFA program hones candidates' skills and understanding of global investment management standards.
That is, you'll learn the best way of managing investments in different contexts.
CFA charterholders are products of hard work, commitment, and discipline.
They must satisfy rigorous work experience, educational, and professional ethical requirements before being certified.
CFA charterholders are mostly into consultancy, investment analysis, portfolio management, wealth management, asset management, hedge funds, and equity research.
The CFA credential is the "Gold Standard" of accounting certifications.
Description of the Certified Managemen
The CMA certification was introduced into the finance industry in 1972, focusing on cost accounting, strategic planning, and financial analysis.
The certification program sharpens candidates' understanding of strategic management and financial accounting.
Thus, the credential is the best fit for accounting and finance professionals willing to delve into corporate finance.
The typical job profiles of the professionals with this certification include financial risk manager (FRM), consultant, and cost accountant.
The certification is designed for accounting professionals working outside the CPA organizations.
CMA jobs are in high demand due to the practical application of knowledge by the designation holders.
They ensure proper risk management and inclusive financial statements.
CFA vs CMA: Salary and Mode of Compensation
One of the essential issues to finance and accounting experts is how much more they can earn after acquiring a particular certification.
Fortunately, both CFA and CMA designations have track records leading to salary increases after earning them.
For instance, the Institute of Management says that CMAs earn 60% more than their non-certified counterparts.
The average base salary of CMAs is $94,000.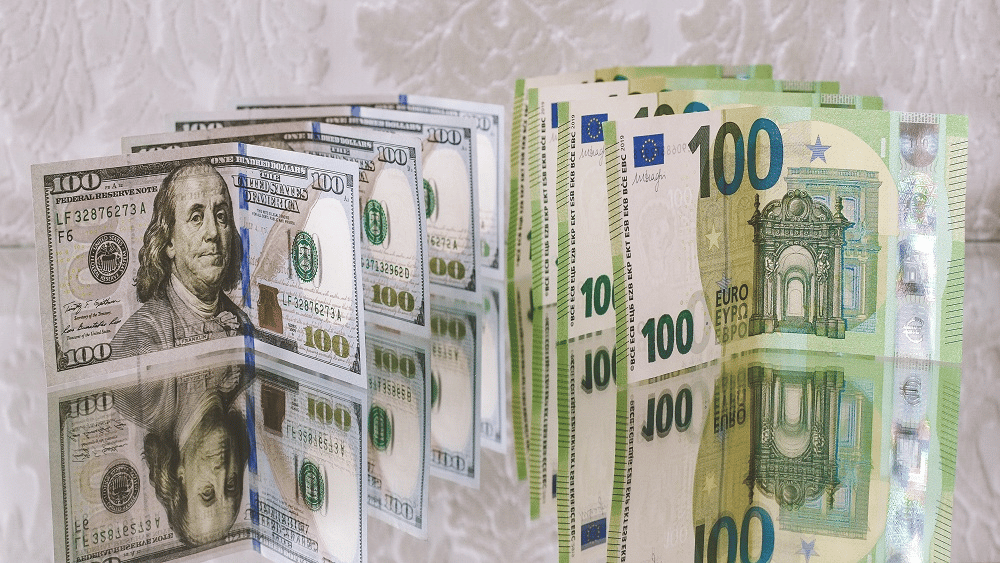 Like every other occupation, your job title determines how much you make.
For example, the average for senior accountants is $71,492, while financial controllers make an average of $90,375 annually.
However, the highest earners in certified management jobs are chief financial officers (CFO), with an annual average of $151,133.
But it takes experience and years of tireless service to become a CFO.
CMAs are also entitled to bonuses.
However, it's hard to determine how much bonus they earn because it depends on the nature of the task, size of an organization, and location.
On the other hand, the average annual salary of CFAs is $97,000, but highly experienced certified analysts make up to $153,000 per annum.
In fact, chief investment officers make an average of $176,506 per annum.
Apart from the base salary, financial analysts also earn bonuses and equities.
When bonuses and equities are added to the base salary of portfolio managers, they make an average of $344,500 per annum.
When comparing salaries, we should consider the possible industries where certificate holders are likely to work.
The industry where one works has a tremendous impact on one's earnings.
For instance, certified financial analysts working for nonprofits earn an average of $100,000 annually, while those in private organizations earn $85,000.
CFAs working in healthcare facilities earn a median salary of $92,600, while those working in government establishments earn between $81,400 and $87,000 yearly.
However, experienced self-employed analysts make a base average of $170,900 per annum.
Hence, it's not just enough to decide on a certification to pursue; you must also decide on the industry you want to work in.
It will help if you consider the company size too.
Generally, larger firms pay CMAs and CFAs well than small companies.
For example, firms with less than 10 workers paid CFAs an average of $84,500 in 2019, while those with less than 50 employers paid $88,100.
However, the median salary for firms with over 50 employees in the year was $90,300.
Those with thousands of employees paid more than $100,000.
It doesn't mean that you should only target large firms while scouting for jobs.
The differences are slight, and you can start from a small firm while gradually moving up the ladder.
In conclusion, geographical locations also affect professionals' earning potential.
Certified finance experts in advanced metropolises have an edge of higher earnings over their colleagues in other locations.
They usually earn more than the national average.
For instance, certified analysts in San Francisco and New York City earned an average of $140,000 in 2019.
Their colleagues in Boston, Philadelphia, and Chicago earned $120,000.
Ultimately, you must consider all these factors and your abilities while comparing the earning potentials of CMAs and CFAs.
The two designations increase your earning power, but you must strategically position yourself for the best!
Accountants also bolster their earnings with the ACCA and CPA licenses.
CFA vs CMA: Course Pattern
The CMA program is divided into two parts.
Part I focuses on financial planning performance and analytics, while Part II centers on strategic financial management.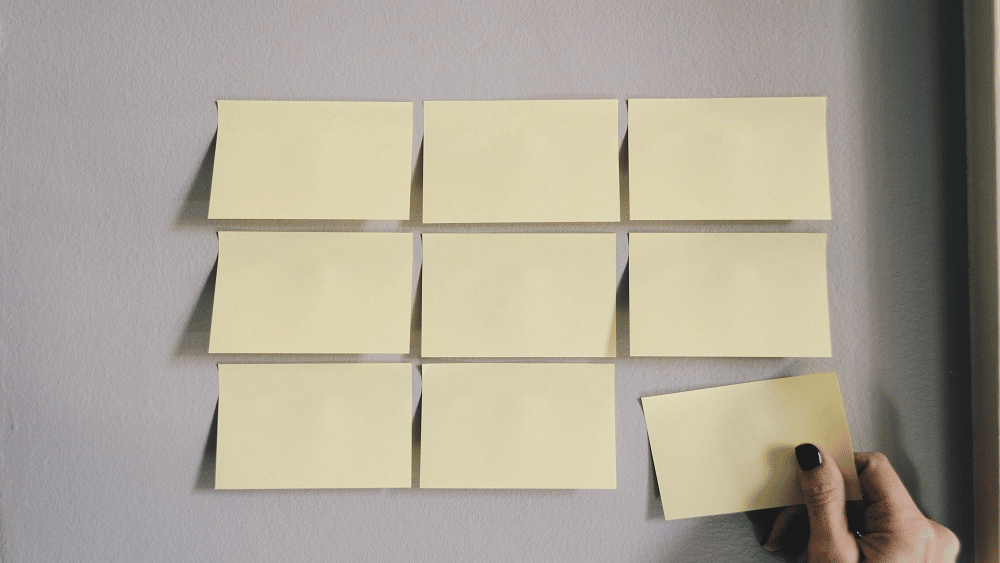 However, the CFA program is segmented into three sections, and candidates are to take exams in all the sections before being certified.
CFA vs CMA: Program Syllabus
The two programs have highly-rich curriculums expertly drafted to make the certificate holders stand out.
The topics in the CFA course are economics, quantitative methods, portfolio management & wealth planning, corporate finance, alternative investments, and financial reporting & analysis.
They also include equity investments, derivatives, fixed income, and ethical & professional standards,
On the other hand, topics in the CMA program include financial statement analysis, cost management, professional ethics, risk management, investment decisions, decision analysis, external financial reporting decisions, and performance management.
Other topics are planning, budgeting & forecasting, corporate finance, technology & analysis, and internal records,
A candidate must have a mastery of all these topics to pass the certification exams.
Overlap in Syllabus and Implications
As you can see above, there are overlaps in the curriculums of the two programs.
It's an advantage for financial professionals aiming to earn the two designations.
The topics in CFA Level I are similar to those in CMA Part II.
Thus, the CMA Part II exam will be a walkover for a CFA charter holder or vice-versa, depending on which qualification you decide to take first.
Course Duration for CMA and CFA
Candidates should know the schedule for qualification before registering for it to enable them to plan well.
The IMA expects participants to finish the CMA program within three years, but most people complete the two parts within one and a half years.
Conversely, the CFA Institute expects candidates to take all the exams within three years, but it takes most of them more than four years to acquire the certification.
The CMA is somewhat less demanding.
CFA vs CMA: Qualifications for Exams and Licensing Requirements
Also, there are differences in the CMA and CFA license requirements.
The first eligibility requirement for the CMA certification is an active membership status in the Institute of Management Accountants.
You must pay a membership fee before registering for the exam.
Active members can trace their test scores and receive their certificates virtually.
A CMA hopeful must also have a bachelor's degree from a reputable university.
Candidates must tender education verification to the Institute of Management within 7 years of certification exams.
CMA candidates must also fulfill experience requirements before being certified.
You must have two years of work experience in financial management or management accounting.
You may meet this requirement before, during, or after the program.
However, you must show evidence of experience within 7 years of sitting the certification exam.
You can't count nontechnical positions and internships as continuous work experience.
Then, you must pass the two-part exam.
A candidate must pass the two parts within three years; if not, any part passed will elapse.
It means you will pay another entrance fee and retake the two exams.
After being certified, professionals must complete 30 credit hours of continuing education (CE) annually to maintain their certification.
The CE hours must include two hours of ethics education.
CFA Eligibility Requirements
The first prerequisite for CFA is a bachelor's degree, but final year students can also take the exams.
Candidates also pay a one-time non-refundable fee of $450 before registering for the exam.
You must also have four years of work experience producing value-adding work products or investment decision-making processes.
You may complete the professional work experience before, during, and immediately after the program.
CFA candidates must also support their membership application with two or three professional references on character and work experience.
You're also to take an ethics exam to complete a professional conduct statement form.
Charterholders must also report 20 hours of continuing education annually, two of which must be on regulations, ethics, and standards.
The CFA exam qualifications are more demanding than the CMA.
For instance, you must pass the CFA Level I exam before taking the next.
The Structures of CMA and CFA Exams
You stand a better chance to pass an exam when you know its structure beforehand.
The CFA and CMA exams have different structures.
The CMA exam is divided into Part I and Part II.
Each part contains 100 multiple-choice questions and a 30-minute essay.
The essay segment has 10-12 calculation questions or written responses based on real-life business contexts.
Candidates get their results through online portals and mail six weeks after taking the exam.
The result is delayed because of the essay sections.
On the other hand, the CFA Levels I-III tests are structured differently.
Level I contains 180 questions, divided into two halves, and you get your results 60 days after sitting the exam.
You're to answer each half within 135 minutes.
Level II comprises 88 vignette-supported multiple-choice questions.
The exam lasts for 4 hours, 24 minutes.
Candidates for this Level also get their results 60 days after the exam.
CFA Level III first section has 8-11 vignettes and, subsequently, many questions requiring written responses.
The section also has some multiple-choice questions.
For instance, you may need to choose an option (A, B, or C) that fulfills a particular intent, followed by an essay question to justify your response.
There are also numerical entry questions requiring you to show the final answer without explaining how you worked your way there.
However, most questions are conventional essays.
The Level III exam also lasts for 4 hours, 24 minutes.
Note that you have an optional break between the three levels' sessions.
CFA vs CMA: Exam Costs and Fees
Professional members pay $250 as an entrance fee, while the registration fee for each part of the two exams is $415.
Thus, the total fee for professional members is $1080.
However, organizers give students a minimum of six study hours in accounting in the past semester discounts.
Eligible students pay a $250 entrance fee and $622 for the two sections.
Hence, the total exam fees for students are $872.
But it doesn't end there: you should invest in study materials!
The CMA exam is challenging because the questions for the two sections are highly technical.
You must study hard if you want to pass on your first try.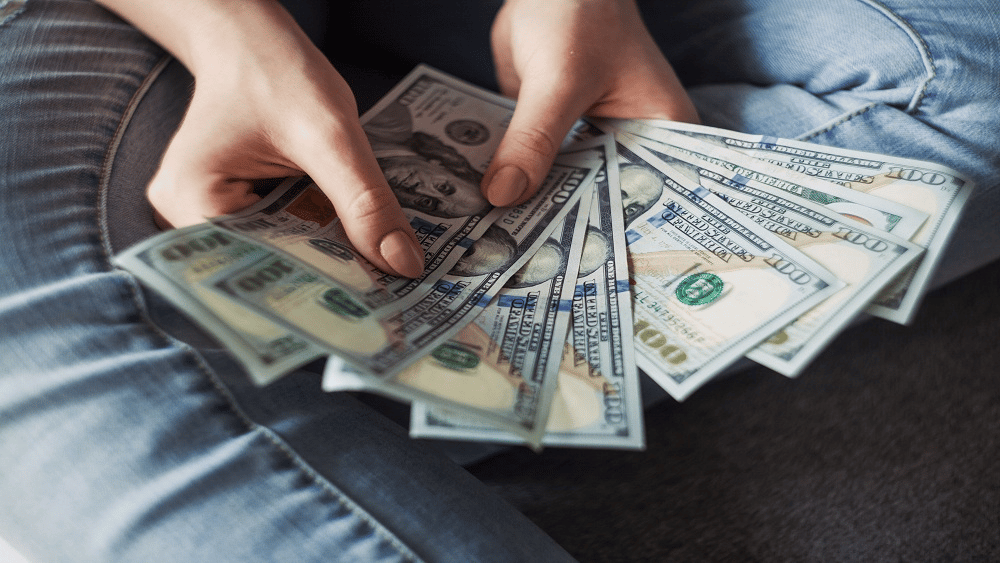 The cost of CMA review courses and study materials is about $1,000
So, the total cost of earning the CMA is around $2,000.
Conversely, CFA hopefuls pay a one-time registration fee of $450.
Then, the exam fee for each of the three levels falls between $700 and $1,000, depending on the time of registration.
Registration for early birds is $700, while standard registration is $1,000.
The total cost is between $2,550 and $3,450.
You should always take advantage of the early registration discount to ease your financial burden.
Also, be intentional about your exam scheduling because the rescheduling fee is $250.
You also need thorough preparations to stand a chance of passing these exams.
Hence, you must invest in study materials and review courses.
The price of study materials ranges from $259 to $1,500.
Thus, the total cost of obtaining a CFA certification is about $5,000.
Apart from the exam fees, you also have to pay membership fees to join or retain your membership of either qualification.
The annual membership fee of the CFA is $275 for all categories.
However, there are different packages for the IMA membership subscription ranging from $39 to $245.
Students pay a $39 annual membership fee, academia pays $135, while practicing professionals pay $245 yearly.
Also, academia and practicing professionals pay a one-time $15 membership application fee.
The figures above show that the cost implications for the two certifications are highly competitive.
But you can quickly see yourself through either of the programs because you can work while pursuing the certifications.
CMA CFA Exam Difficulty Levels
Without mincing words, CMA and CFA exams are relatively complex.
For instance, official figures indicated that the 10-year average pass rate of the CFA Level I exam is 42%.
The pass rates for Levels II and III in the past decade are 45% and 54%, respectively.
The November 2021 edition further indicated that the CFA difficulty level is high because the pass rate for Level I was 27%.
The success rate keeps falling!
Similarly, the pass rate for the CMA exams has been unimpressive, with a 35% pass rate for Part 1 and 50% for Part 2.
Since the two certifications have the same ugly story, what's the way out?
Starters should stay positive, identify their weaknesses, and focus on the solutions to the weak points.
Use trusted CFA reviews and the best CMA models for preparations.
Many candidates fail because they prepare for the exams with irrelevant materials.
Also, prepare for the worst by jotting down the questions or topics you found challenging.
If you eventually fail, you'll know the aspects to focus on for the re-sit.
Testing Windows and Exam Dates
The CFA exam is held every quarter of the year.
According to the 2022 exam schedule released by the CFA Institute, the Level I exam is billed for February 15 to 21, May 17 to 23, and August 23 to 29, while the November edition isn't fixed yet.
The Level II exam holds as follows: February 22 to 26, May 17 to 23, August 30 to September 03, while the November edition isn't yet decided.
The Level III exam will occur twice in the year; the first session is between May 22 and 24, and the second edition is between August 30 and September 06.
A candidate needs at least 300 hours to prepare for each exam level.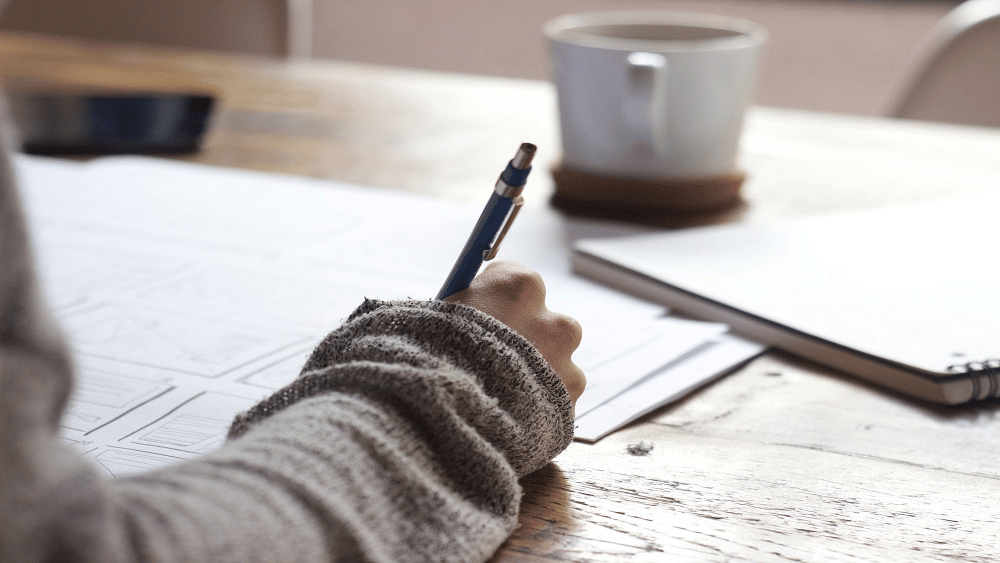 If you're yet to start preparations for the exam, the February date might not be feasible again.
Participants can take the exam on their preferred date within the testing window for the CMA exam.
Candidates can quickly complete the exam because it is a computer-based test.
Below is the exam schedule for 2022:
January 01 to February 28
May 01 to June 30
September 01 to October 31
Hence, you can schedule your exam ahead within these periods.
Job Prospects for Certification Holders
Generally, professionals with accounting certifications are in high demand.
CMA holders often serve as cost accountants, budgeters, financial strategists, executive decision-makers, FP&A managers, corporate accountants, and risk managers.
CFA professionals also hold esteemed positions in numerous firms due to their niche-specific knowledge.
They earn high wages and experience exponential growth.
CFAs are into data science, trading, auditing, credit analysis, wealth planning, and accounting.
The Bureau of Labor Statistics (BLS) has also projected a 6% annual job growth rate for financial analysts within 2020 to 2030.
The projection indicates more opportunities for chartered financial analysts in the coming years.
Every investment and commitment devoted to pursuing this qualification is worth it.
The BLS projected 7% annual job growth for management accountants from 2020 to 2030.
It means there would be sporadic job openings for certified management accountants.
The opportunities for CFAs and CMAs keep expanding daily!
CFA vs CMA: Benefits of Doing CFA
As you can see from the explanations, the two qualifications are excellent.
But if you're still confused about which one to go for, consider the following benefits of the CFA:
It Represents the Gold Standard in the Industry
The CFA charter is unarguably the best for asset managers, equity researchers, and investment banking enthusiasts.
If you want to take these career paths, earning the CFA charter is a no-brainer.
The certification is more preferred than the CMA.
In order of popularity, the CPA license is even more acceptable than the CMA certificate.
Hence, you may consider earning the CFA first.
The CFA is More Comprehensive and Encompassing
The CFA tests cover broader scopes than the CMA.
It covers many industry-related issues that the narrow CMA is silent about.
Financial professionals who have taken the CFA and CMA exams testified to the narrowed view of the latter.
The encompassing approach of the CFA has opened more doors for its holders.
Recruiters feel confident hiring CFA-certified professionals because of their affirmed detailed understanding of industry issues.
A CFA holder works perfectly in auditing, banking, planning, and event management, but a CMA holder is only renowned for the latter.
Networking is highly essential in today's world, and that is why you must be strategic about your relationships.
If you're looking for how to improve your network, you'll give the CFA preference over the CMA.
You may even consider the CPA certification before the CMA.
There are over 180,000 members of the CFA Institute spread across 165 countries.
More than 95% of them have an active CFA certificate.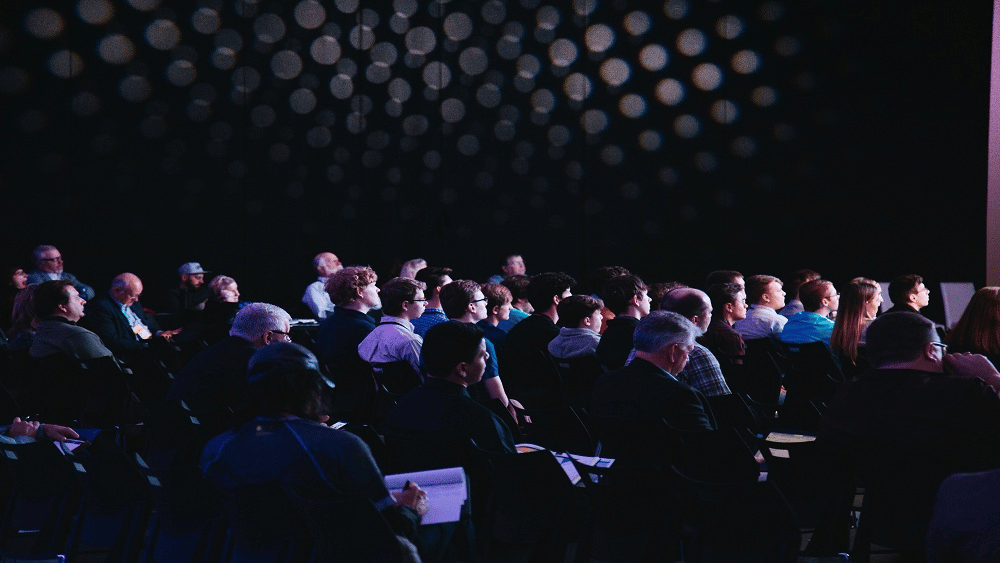 However, the IMA doesn't have up to 100,000 members, and about 30,000 of them have active certificates.
You're open to more opportunities due to the large membership base of the CFA.
Opportunity to Work in Top-Rated Firms
You can only come close to being an employee of multinationals with the CFA and CPA licenses.
CFA holders regularly work with JPMorgan Chase, HSBC, PwC, UBS, Citigroup, RBC, Wells Fargo, Merrill Lynch, Ernest & Young, and Bank of America.
CFA holders have ethical grounding and quickly earn career recognition.
They possess real-world expertise and higher demands in the industry.
CFA vs CMA: How the CMA Stands Out
However, it doesn't mean that the CMA doesn't have the edge over the CFA in some instances.
Pro-CMA camps believe the certification stands out in terms of:
Most diligent CMA candidates complete their certification before the earmarked period.
The organizers expect that candidates complete the program within two years, but many candidates take the two exams in a year.
The exam content is narrow, so you can quickly master them and take the exam within a twinkle of an eye.
Those who have the two qualifications prefer the CMA for its narrower scope.
Nobody likes being in a fix, and it seems the authorities of the CMA program are aware of this.
The exam is purely computer-based, and candidates can take the test on a preferred date within the testing period.
The test is available for six months a year, unlike the CFA, which is only available for two weeks in a quarter.
You can complete the CMA according to schedule due to its flexible organizational pattern.
While many candidates finish the CMA within a year, it takes an average of four years to complete the CFA.
Can you endure for this long?
The CMA also has more flexible eligibility criteria than the CFA.
Preferred in Corporate Accounting
Every firm needs an accounting team, but not all need a finance team.
The CMA certificate gives you an edge in accounting jobs.
Employers prefer CMA and CPA license holders in accounting roles to CFA professionals.
If you desire to have a footprint in accounting, earning a CMA in finance is your best choice.
Now that you know what these career paths entail, you can make an informed decision on the best path for you.
Your interest and the impact you want to make should dictate the path you should take.
Overall, the CFA designation is more famous, has more market value, and gives you a comparative advantage.
However, financial professionals who have taken either way have remarkably fulfilling careers.
The two certificates are worth the investment, and you're guaranteed the return on your investment in no distant time.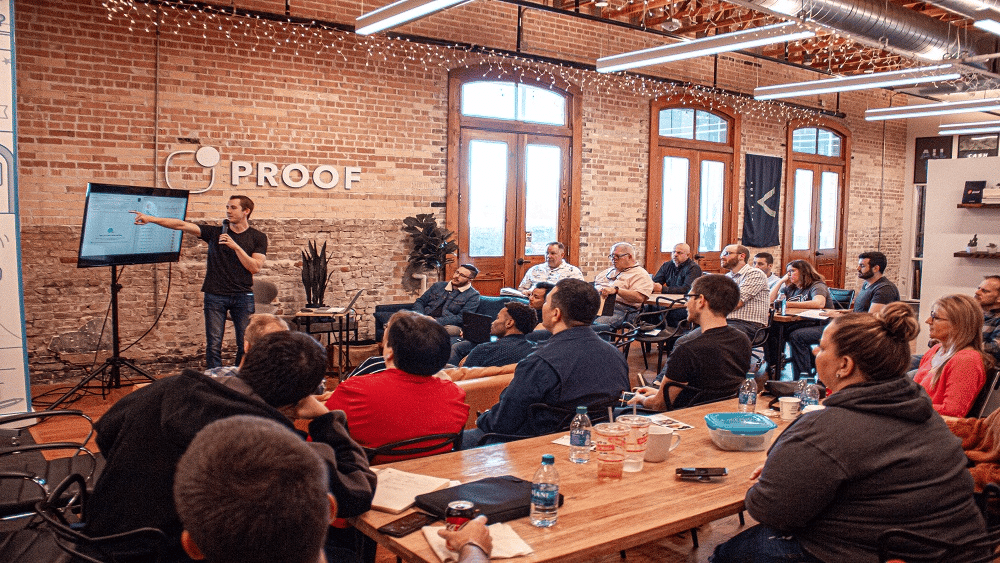 But you have to sacrifice many things to achieve your desire!
You must make time to study hard because both certifications have low pass rates.
They're not exams you can just stroll in to take and expect to pass.
They require hundreds of study hours to stand a chance of success.
You must also bear the costs associated with the certifications.
Read through the pros and cons of the certifications for the umpteenth time before making your decision.
However, the best decision you can make is to earn the two certifications to widen your chances!