Hey everyone!
Welcome to our comprehensive guide on creating a competitive CFA resume.
From how to display your CFA Designation on your resume to the information necessary to add to a competitive CFA resume, this guide will give you tips to help you create the ultimate CFA resume.
Once you have digested everything in this guide, you should be able to get started on crafting a resume that's attractive to employers and that follows the CFA Institute rules and regulations.
This guide will cover:
So, let's dive straight into it!
How to put your CFA Designation on your resume?
Getting your CFA certification isn't easy.
That's why when it's time to communicate your Chartered Financial Analyst status to look for a job, you must do it the right way.
Creating a CFA resume goes beyond the standard, ensuring that there aren't any typos and that your resume communicates your credentials and experiences as briefly as possible.
A CFA resume has to follow set rules and guidelines outlined by the CFA Institute that regulate how you display your CFA title, amongst other things.
Each CFA Designation has its own ethics and professional standards that you should follow, which we explore below.
Once you obtain your CFA Designation, you are entitled to use one of the following CFA Marks; CFA® and Chartered Financial Analyst®.
Charterholders exclusively use these marks to distinguish them from other investment professionals.
But like we've mentioned in this article, everything on your resume is intentional and regulated; you can only use the CFA Marks on your CFA charter resume under professional conduct and applicable laws.
Firstly, you may only use the CFA Marks by being a paying CFA Institute member.
You may use any of the CFA Marks on the professional title section of your resume to describe your professional status, eg. "John Smith is a CFA® Charterholder," or " John Smith is a Chartered Financial Analyst® Charterholder."
Preferably use the long-form CFA Mark, "Chartered Financial Analyst®," especially if you have space for it on your CV, so that anyone can understand the Designation upon reading it.
Finally, if you decide to use the CFA Marks in your resume's Education or Certification sections, or perhaps a cover letter, use the CFA Marks as an adjective and not a noun.
As the CFA Institute states, you'd be using the CFA Mark correctly in a sentence if you're able to omit the CFA Mark, and the sentence still makes sense.
Now let's look at the program-level-specific rules.
Rules for CFA Charterholders
Placing your CFA Designation on your resume for CFA Charterholders in good standing is pretty straightforward.
Next to your name on the top section of your resume, include your CFA Designation, for example, John Smith, CFA.
Also, include your CFA Designation under your Education section or Certification section and take the opportunity to be a little more descriptive about the certification, such as the date you earned it or the skills associated with your CFA certification.
Include your Designation in this section as "CFA® Charterholder, CFA Institute." before proceeding to add other relevant information related to the Designation.
Rules for CFA Program candidates
A vital aspect of any resume is presenting your credentials accurately so that an employer can understand the full scope of your relevance to the job.
This includes clearly stating that you are a candidate (an active enrollee in a CFA program) rather than giving the impression that you are already certified.
As a CFA Program candidate, adding "CFA program participant, CFA Institute" should suffice as evidence that you are working towards your CFA certification.
You may also put the completed levels, such as "Completed CFA level 1 in 2021".
Rules for Lapsed CFA Charterholders
While employers will often expect you to delete experience that is no longer relevant for the role you are gunning for, CFAs who no longer practice but find it beneficial to keep their Designation on their CVs can still do so.
The CFA Institute requires that you list your CFA status under the certification section of your CV, highlighting the dates you held the status.
For example, CFA Charterholder 2010 – 2021.
What happens if you failed your CFA exam but still want to put the title on your resume?
If you've written the CFA level I exam and failed and you are thinking of including that you attempted the exam on your resume, we'll tell you why this is far from being a good idea.
When undergoing a job search, stating you failed your CFA level I exam gives a negative impression to your employer and can sometimes be interpreted as you do not intend to take the next attempt.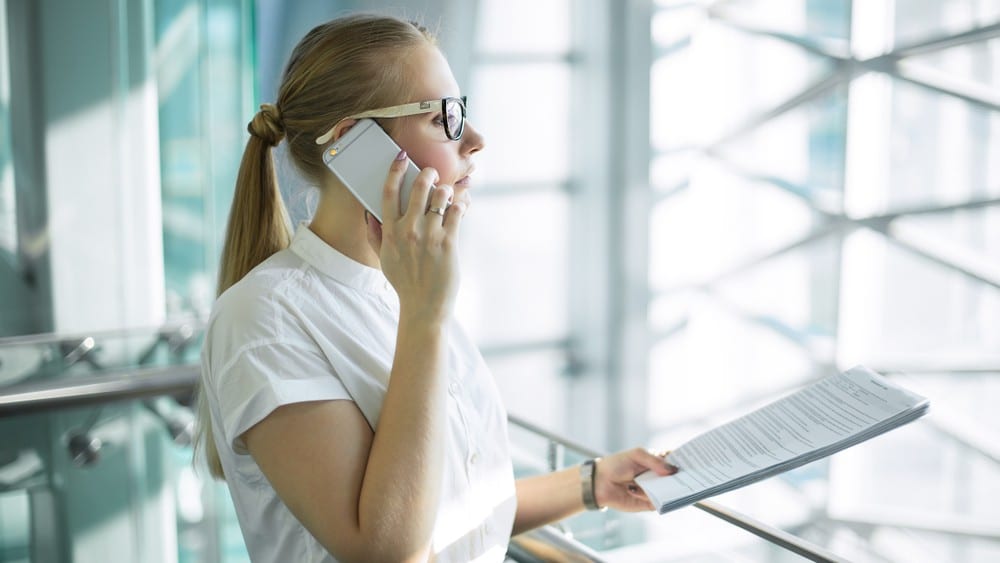 Instead, see your failure as a temporary glitch in your professional development, and retake the test.
Remember, a good handful of people don't pass their CFA exam on their first try, so you can always get it on your second and add your CFA Designation on your resume then.
With that in mind, let's look at other actionable tips you should be taking to create the ultimate CFA resume.
What else should you include in a CFA resume?
If you want your CFA resume to be good enough to be considered for further consideration, your CFA resume needs to be well structured and include information that highlights your skill sets and expertise.
In this section, we'll look at some of the crucial information you need to add to your CFA resume to help it get noticed.
There are three levels of undertakings and exams that need to be fulfilled before becoming a Charterholder.
The first stage is Level I, then passing your Level II, and so forth.
Once you've successfully passed your examination in each level, for example, CFA level II, you should state on your resume that you have earned your CFA Level II and that you are now a CFA Level III Candidate.
Only once you have passed all three exams are you now considered a CFA Charterholder, and can you now put the CFA Charterholder status on your resume next to your name.
The education and work experience section is where you need to make the most of explaining to your future employer how your skills and experience will bring value to their opening vacancy.
In your work experience section, list out all previous jobs you've worked (relevant to the position, like finance jobs) in chronological order from the latest to the least recent.
This is where you should share information on some of the responsibilities you held, and don't be afraid to list out some achievements.
In the Education section, which follows the Work experience section, include your Educational history from your undergraduate, graduate, and postgraduate training years, for example, a Bachelor's Degree in Risk Management.
You may include your education history before that, like high school, but it isn't necessary as it doesn't contain any information relevant to a recruiter.
Skills and other Professional Development
Apart from attending university, there are many other ways of developing skills and gaining an education.
These are professional development undertakings, which often get their own section on your resume.
This is also where you'd typically put information about your CFA Program, including information that you have, for example, earned a CFA level I and are now a CFA Level II Candidate.
The more certifications you get, the more you can fill up this section of your resume.
Apart from a CFA, Financial Analysts can also obtain a CPA or FMVA, to mention a few.
And before we get stuck in the rabbit hole mentioning all the certifications available to Financial Analysts, you can also name this section Skills and Certification, where you add to your certifications a list of your technical and soft skills.
If you are still a CFA Level I Candidate and have not yet earned your CFA Level I status, it's good to put information about your exam details, like your exam date, to alert employers about the progress of your status.
For example, you could stipulate that you are a CFA level III candidate on the certifications section of your resume due to writing the exam in February 2022.
Optional Information: Languages, Hobbies, and Interests
While your resume is probably set by now and there is nothing more needed, some professionals like to add a little more information that gives a little bit of insight into who they are.
This includes information on the number of languages they speak ( which is beneficial to set yourself apart from other candidates) and their hobbies and interests.
While adding information on other languages that you speak can be pretty straightforward, you need to tread with caution when adding information about your hobbies and interests.
Refrain from listing generic things.
Instead, list at least five hobbies and interests that could potentially have a good impact on how you intend to work in your desired field.
For instance, if networking is something you like doing in your spare time, add that to demonstrate how you might potentially bring in clients for the company.
Now that we've looked at the unconventional elements that you can add to your resume, how about we check out the rules and regulations surrounding advertising your CFA Designation on unconventional platforms such as social media.
Adding your CFA Designation on social media
With some people using social media to advertise their professional credentials in addition to resumes, the CFA Institute came up with professional standards and regulations that apply to the way you choose to advertise your CFA expertise on LinkedIn, Twitter, and Facebook.
For example, apart from regulating how you convey your CFA Membership on social media, there are regulations on where you can put your CFA title on your social media profile.
That being said, let's look at the CFA Institute's guidelines for the three social media platforms.
You must first be an active CFA Institute member to add your CFA designation on Twitter.
After that, there's a handful of regulations, including that CFA can not form part of your Twitter handle.
Furthermore, you can not put CFA or Chartered Financial Analyst anywhere on your name field unless it is beside your Twitter name.
If you consider these rules, you should encounter no problems advertising your credentials on Twitter.
Perhaps because LinkedIn is the more careers-oriented site, there are fewer regulations regarding putting your CFA Designation on the social media platform than the rest on this list.
With LinkedIn, you have the option to add your Charterholder status under the certification section of your profile.
You may also add in your digital badge if you've already claimed one on your LinkedIn profile, and you can add details about the exact level of your CPA Program on your profile in the accomplishments section.
For more information on adding your CFA details to your LinkedIn account, you should visit the CFA Institute's website.
Putting your CFA Designation on Facebook also requires that you have a membership with the CFA Institute.
Like on the other social media platforms, you are only permitted to put CFA after your last legal name and not on any aliases.
With the job market getting even tougher to penetrate, job applicants need to stand out from every angle to fulfill their goals of obtaining a CFA-related job.
Some of the best ways to make yourself more visible to your future Hiring Manager is by having a competitive resume that includes all the information to make your resume stand first in line for further consideration.
With the tips provided in this guide, we hope that you can have all the crucial aspects of your CFA career attractively put together in your resume while abiding by the CFA Institute laws.
All the best!