Hello and welcome to another educational guide on the various skills that User Interface Designers must possess!
We guarantee that reading this article all the way to the end will help you understand the user Interface design roles, Designer needs, and how having them affects user needs.
At the end of this post, we promise you will leave with a fuller understanding of the fundamental skills User Interface/User experience design professionals need, and the tip required to boost skills.
In this article, we shall discuss the following and more:
What are UI Designer Skills?
Non-Technical/Soft UI Designer Skills
Technical UI Designer Skills
Tips for Improving UI Designer Skills
So, let's continue!
What are UI Designer Skills?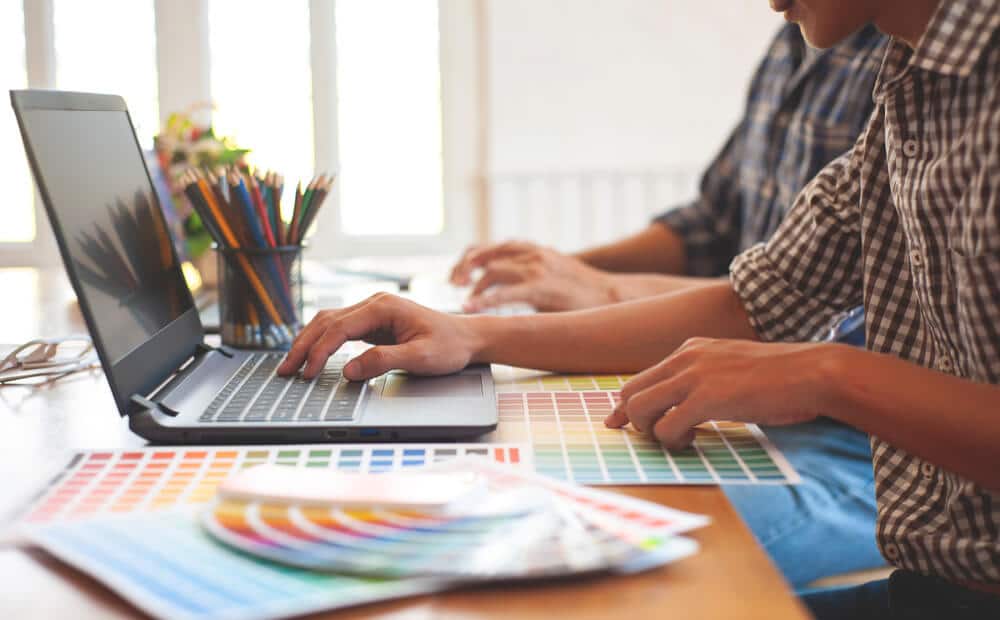 The aesthetic and usability of a mobile application, website, software development/program, and other responsive design platforms are the main goals of UI design.
It's critical to hone your interpersonal, collaborative, and technical skills in order to be successful as a UI Designer.
Additionally, enhancing and showcasing your abilities at work can promote career progression prospects.
In this post, we define UI Designer Skills, provide good UI Designer Skills, and explain how to develop these skills in the industry.
The Ultimate User Interface Design Skills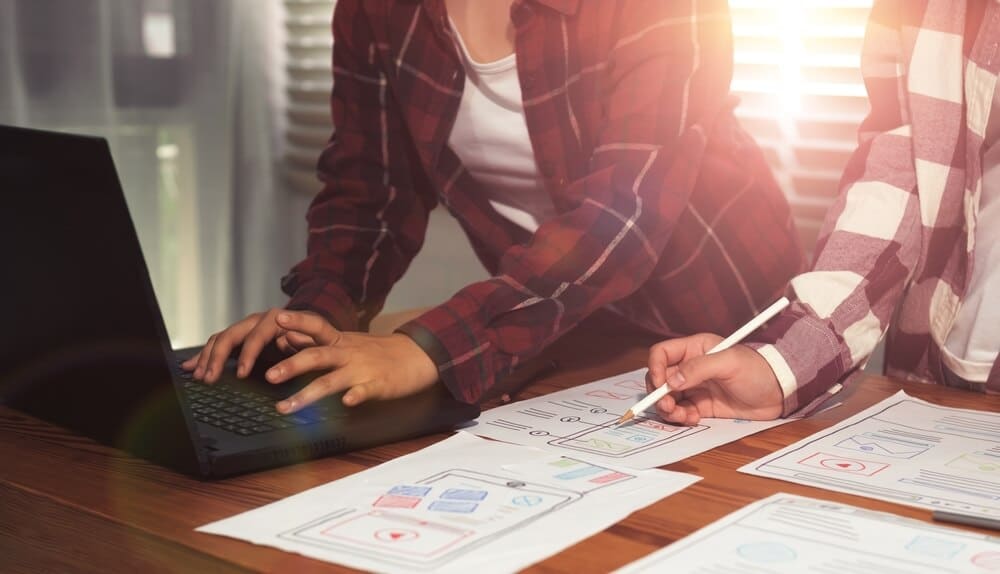 To create appealing and responsive website designs, UI Designers use their technological or computer science know-how, design theory, creative vision, and design principles.
Both soft and hard skills are part of their skill set, and many UI Designers learn these skills through real-life work experience.
Developing your expertise in particular fields, such as UI design software, graphic design, and design tools, is crucial for success in UI design.
A profession in UI design also requires transferable skills that show your interpersonal abilities, critical thinking, and adaptability.
Although the skills we've listed below are the most crucial for UI and UX design, there are other abilities you'll need if you want to work in any of these industries.
For instance, if you enroll in a UI/UX Bootcamp, you'll also study user-based design principles, project management skills, and how branding and UX/UI design are related.
Additionally, you will understand the need for skills like communication, flexibility, and user research, which enable designers to interact with and comprehend both their user needs and also progress with their work as the project or user feedback changes.
If you find any of the following skills appealing or fascinating, it may be time to think about changing careers and entering the UI and UX industry.
Technical Skills
To develop and incorporate UI strategies into applications and websites, you will need technical expertise with design platforms and computer software.
Your competence in these skill sets will also determine how well you can evaluate and enhance a design's technical components.
Below are some technical skills you need to become a successful UI Designer:
Wireframing
A website's wireframe serves as a blueprint, outlining the visual elements that will appear on each page.
These are used by both UI and UX designers to convey their ideas about which elements to display on which pages, where to put them, and how to design them to enhance the user experience.
You must first learn how to signify objects in a programmatic form, such as buttons and images.
Once your wireframes have been accepted, you'll work on "mockups," which are rough models or sketches of the futuristic app or website you're developing.
This will take place in programs like Marvel or InVision.
Designing a mockup that resembles the final product is the last step in the process.
UI/UX Writing
When a user is navigating an app or website, they will see UX writing, a sort of copywriting that is specifically focused on the user experience.
UX writing must be interwoven into the overall branding and visual message of the entire product, just like all other UI and UX design elements.
It should cooperate with elements like visuals, layout, and buttons to clearly, simply, and intuitively convey all the information required.
This ability is useful in the field of UX/UI design as well, making it an especially beneficial one to master because it may greatly enhance your capacity to utilize language to successfully design an experience for a user.
UX Research
User research is essential to both UI and UX design since designers need to obtain quantitative and qualitative data about users through analysis and research.
User interviews, focus groups, the creation and distribution of surveys, and user observation in both natural settings and more controlled user testing conditions are a few pertinent research techniques.
Additionally to these abilities, designers also need to be interested in their users:
What are they looking for?
What are they interested in?
Designers should be able to consider which users to include in their study, how to get in touch with them, and how to gather and analyze the data they uncover.
Finally, they need to be knowledgeable about usability test techniques like heat maps and card sorting.
HTML
This phrase frequently appears on the list of abilities required for UI Developers.
There's a solid reason it's there, too.
HTML (HyperText Markup Language) is the fundamental markup language used to create web pages.
A markup language is used to add notes to digital documents.
The wording also makes it stand out from the standard text.
In a nutshell, HTML is the most common building component used for the creation of websites.
Interaction Design
UX and UI Designers utilize interaction design to influence how users will interact with their services and product.
The buttons a user clicks, the data entered, the noises heard, and the layout of each screen as they engage with a website and this procedure are all part of interaction design.
Interaction design as a skill necessitates a specific intuition that enables the Designer to comprehend how a user may do all necessary actions with the least amount of effort.
You'll need to consider factors like user flows (the many routes that a user can take on an app or website) and information (how easy it is for a user to find what they need).
CSS
Cascading Style Sheets is a language that UI Developers also need to be familiar with.
It is employed to display HTML-created documents.
The basis of the page is laid by HTML, and the fonts, layout, style, and colors are created by CSS.
JavaScript
Website development frequently uses JavaScript.
If you are familiar with this language, you can enhance the website with dynamic behavior and amazing effects.
Validation is its primary function on any website.
Furthermore, JavaScript helps create a unified, clear, simple, and engaging user interface and execute complex actions.
Coding Skills
Although Developers on the team write the code for the sites and apps that UI and UX Designers work on, it's still crucial for every UI/UX Designer to understand the basics of JavaScript, CSS, and HTML.
Every website is made up of these components, and realizing how they all fit together can make it easier for you to make little adjustments as the design process progresses.
Additionally, a study by InVision found that 75-85% of Managers looking to hire product design candidates are looking for people with coding expertise.
It's tremendously beneficial to not have to rely on the work of coders for these minute alterations while you're testing the product you've developed.
Since you will be able to communicate in the same language as the Developers on your team and comprehend their objectives and procedures, having coding abilities will also improve your relationship with them.
Tools for Design
It will be crucial for you to be knowledgeable about the most common UX design tools as a UI Designer.
Here are a few crucial ones to learn:
You can prototype, animate, and design pages for websites and apps using the screen design tool InVision.
You can also manage how these many screens interact with one another.
With the help of Adobe XD, UX and UI Designers can create a variety of prototypes and interfaces for everything from websites to mobile and tablet applications.
These designs may be interactive and animated, enabling you to quickly revise them and work with others.
For UX design, UI design, wireframing, and graphic design, use the free web tool Figma
It also provides collaboration features, so numerous Designers may work together in real-time on a project, much like Google Docs.
It is fairly simple to use and provides a variety of lessons for design fundamentals to assist new users in getting started with the program.
Information Architecture Skills
This skill focuses on anything from the structure of the material on your website to the flow of a chatbot's dialogue.
Particularly if it's a complex software program, UI developers consider the education and information customers need about the product.
UI Designer Job Soft Skills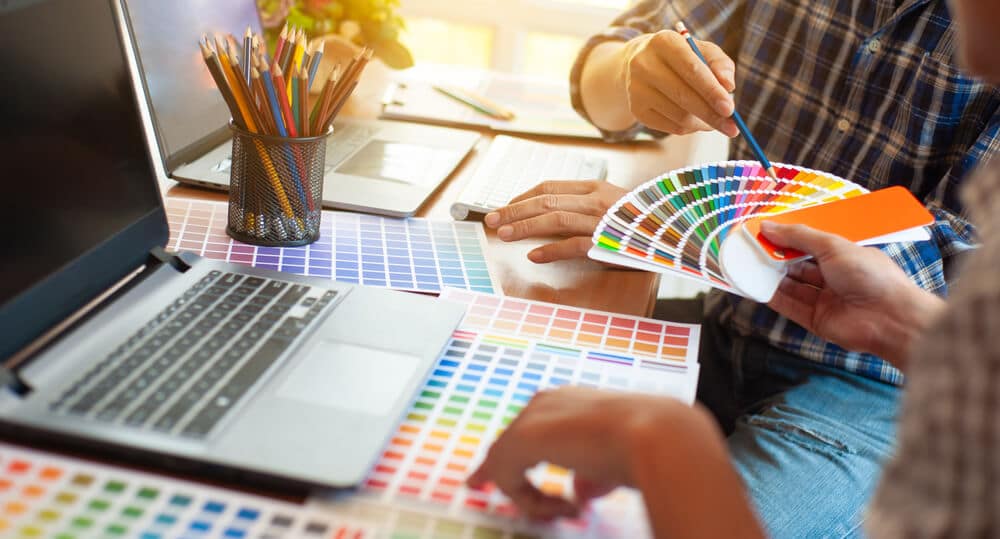 Design Skills and Creativity
A creative flair is needed to produce user interface designs with alluring aesthetics, appealing functionality, and interactive interface elements.
Your ability to combine designs that help business objectives and engage website audiences requires that you have a solid understanding of design elements including color gradients, font styles, and textures.
Since consistent practice with digital interfaces and artistic design is essential for career advancement, many UI Designers learn how to be more creative through hands-on experience.
Industry knowledge
UX and UI design are two areas of web development that frequently undergo fast change due to ongoing breakthroughs and developments.
Building your industry expertise is a crucial step in staying informed because new techniques, trends, and tools are frequently undergoing advancements in UI design.
The background you need to keep moving up in your career is provided by specialized skills in modern apps, design tactics, and other useful resources.
Problem-Solving Skills
Effective problem-solving abilities are essential for a UI Designer's role in troubleshooting and implementing solutions to problems.
To produce great outcomes, many UI Designers collaborate with team members or coworkers, and clients while using their problem-solving abilities.
Additionally, many businesses seek out UI team members who can handle problems or disagreements through teamwork.
Visual Design and Visual Communication
Essential principles of UI and UX design include visual communication and visual design.
Color, layout, iconography, imagery, and typography are all part of the visual design universe.
Even if users have never seen it before, good Graphic Designers may make a clickable icon that they instantly comprehend, like the refresh button.
Strong visual design reduces the need for written instructions by guiding the user through the page or app and assisting them in completing their goal fast and easily with the help of icons and graphics.
Communication Skills
The ability to listen intently, relay information, and provide ideas is a requirement for team collaboration in UI design, therefore effective communication is also essential.
Another communication ability that may be crucial to your profession as a Designer is writing.
Strong written communication skills are essential for a number of crucial procedures, including taking notes, sending emails, and recording and documenting design processes.
In order to assist in evaluation and negotiation approaches for contracting projects with clients and providing feedback on design quality and usability, many UI Developers and Designers also develop communication skills.
Planning skills
Effective planning is essential when starting and laying out new projects.
Planning features that can help your job success include analyzing requirements, creating plans, and incorporating input into your UI designs.
Your capacity to make action plans to accomplish significant goals or set goals can also be seen in your planning abilities.
Attention to Details
Detail-oriented integration, modification, and planning of UI systems are essential.
For your ideas to be of the highest caliber, you must be able to recognize and enhance little yet significant details.
Your attention to detail demonstrates your capacity to assess and make judgments based on critical information regarding project results.
Attention to detail also requires effective time and organizational management abilities.
Collaboration Skills
UI Designers team up with a variety of individuals and are often members of web design and development teams.
This means that your capability to function well in a team is essential for success in the UI design profession.
Teamwork and collaboration skills are also crucial for creating and enhancing results that support user demands and organizational objectives.
How to Improve UI Skills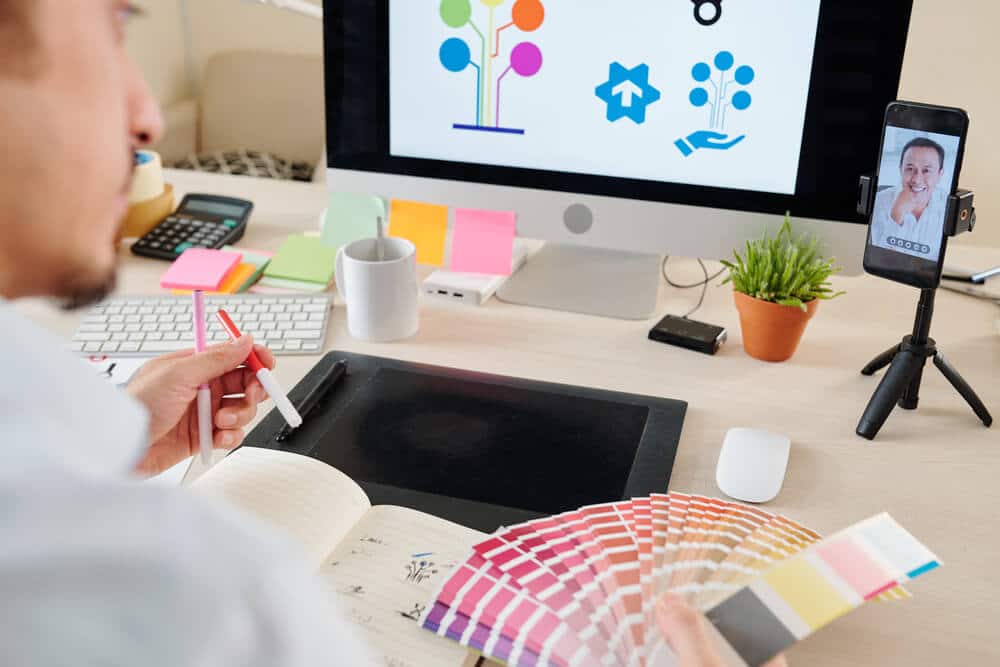 Think about implementing the following strategies to improve your UI Design Skills:
Develop Fundamental knowledge
Continue expanding on the fundamental UI design principles you may already have.
Common visual strategies and UI patterns, for example, provide you with reusable templates for honing your technical prowess and creative flair.
Adding to your existing fundamental knowledge of UI design principles can also aid in the development of your abilities to use new techniques and technologies.
You can enhance your capacity to produce original ideas that satisfy end-user requirements and achieve commercial objectives by continuously developing fundamental concepts.
Participate in Design Workshops
Attending UI design courses, seminars, and events will help you keep growing as a Designer.
Numerous UI design seminars might provide you the chance to put new skills into exercise so you can learn fresh strategies for enhancing your designs.
Additionally, networking opportunities and online seminars can help you submit your ideas and projects for assessment, collaborate with other UI Designers, and provide you with more ways to gather and apply design input.
Study Cutting-edge Design Methodologies
Consider putting more sophisticated strategies into practice as you build on fundamental design ideas.
To improve your knowledge of components like color schemes, typography, interface functionality, and aesthetics, study UI designs for well-known applications, programs, and platforms.
Consider seeking feedback when implementing more sophisticated UI approaches to determine what components are effective and which require improvement.
Choose a Specialization
Think about honing your abilities in a particular area of UI design, such as mobile interface development.
Increasing your understanding of the user experience component of web design is also beneficial.
Gaining more knowledge can help you grow into various UX and UI design fields, improving your employability even more.
Conclusion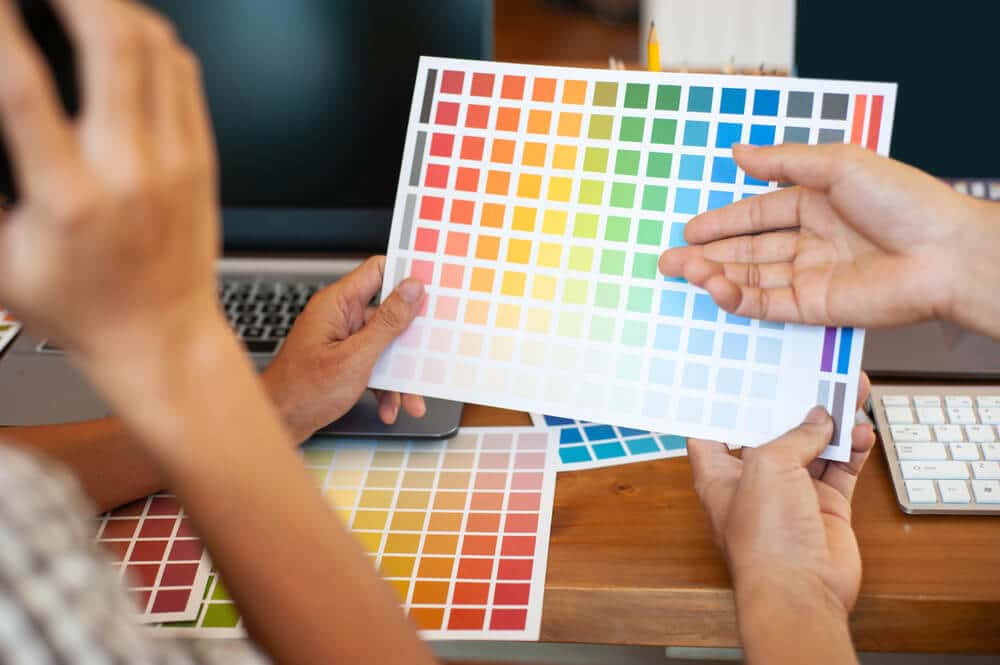 User interface design is crucial since it has the power to decrease or increase your clientele.
It reduces issues, perfects functionality, boosts user engagement, and forges a solid connection between your clients and your website.
When working towards driving more traffic to a digital product user interface know-how and skills are prioritized.
The rapidly expanding sector of UI/UX anticipates the continuous need for personnel.
A prediction has it that UI positions would increase by 25-30% by 2027.
FAQs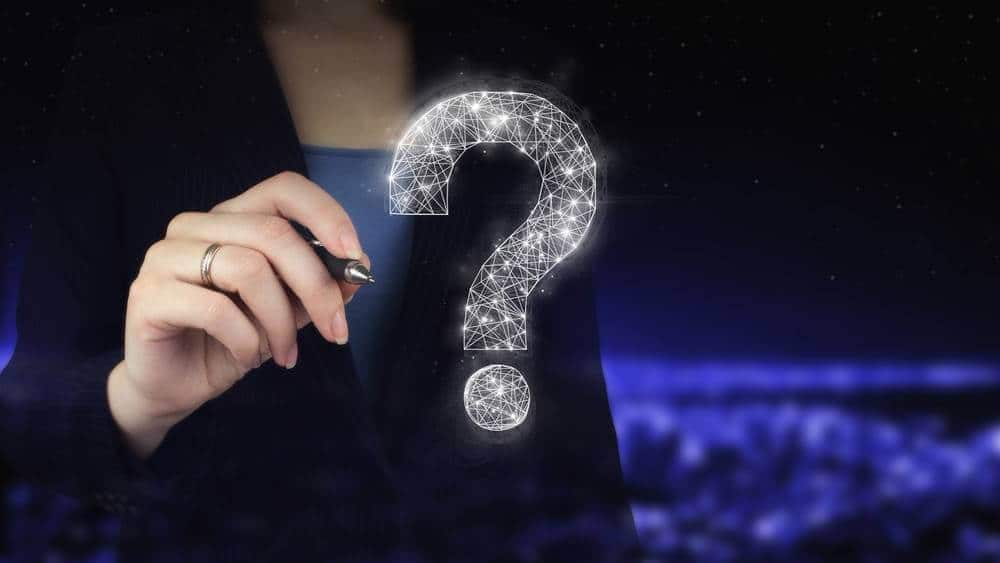 What Skills Do You Need to Be a UI Designer?
In their job, UI Designers use both hard and soft abilities, such as:
– Creativity and aptitude for design
– Technical expertise
– Industry expertise
– Observation of details
– Aptitude for solving issues
– Planning abilities
– Teamwork skills
– Communication skills
What are UI Developer Skills?
JavaScript, HTML, AJAX, CSS, jQuery, JSON, Ruby on Rails, Java, and SQL database development are all desirable programming abilities for UI Developers.
Learning Flash, Photoshop, Illustrator, and Flex from the Adobe Creative Suite will also be beneficial for UI Developers.
What are the Skills Required for UI Designer?
The following UI Designer skills are necessary for success in the UX/UI industry:
– Prototyping and Wireframing
– Typography, branding, and color theory
– Interaction design principles
– Personas and User research
– Style guides
– Industry tools, including Sketch
– Teamwork and communication skills
What Do UI Designers Do?
A digital user interface's individual displays and individual parts are all designed by UI Designers as part of their job description.
As a result, they take into account both the general design of each particular screen and the integration of all the other screens.
What is the Value of UI Design?
UI stands for user interface, and it's an acronym for user interface design.
UI design makes things more aesthetically beautiful and makes them easier to use, but more than that, the design is crucial and goes a long way toward enhancing user engagement.
References