Hello! Welcome to another instructive and helpful article on how to become an LPN.
After reading this article to the end, you will understand all there is to know about the prerequisites and coursework, and the entire process required to become an LPN.
Here is what we will cover in this article:
How long does it take to become an LPN
Required LPN skills
How to become an LPN online
Difference between an LPN and an RN
Without further ado, let's get started!
About LPN- Licensed Practical Nurse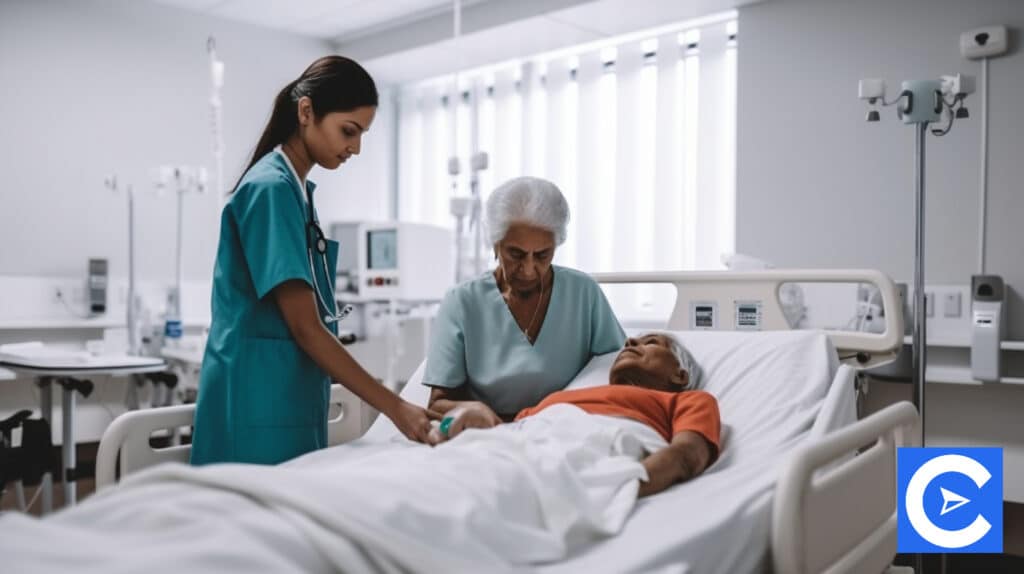 A Licensed Practical Nurse (LPN) is a registered nurse who has concluded an abridged sum of coursework credentials and clinical hours under a practical nursing program.
The responsibilities of an LPN include managing technical and clinical procedures.
Nursing education programs encompass the training in monitoring vital signs such as blood pressure, heart rate, and blood sugar levels, inserting and removing catheters, administering medicines, and tending to the patients in the best way possible.
Similar to a licensed vocational nurse, a licensed practical nurse can work in many different Healthcare facilities and medical institutions.
As a practicing LPN, you would be trained to provide basic care for the patients as supervised by a doctor or a senior registered nurse, such as physicians' offices, residential care facilities, hospitals, long-term care, and nursing homes.
How Valuable Is an LPN Course?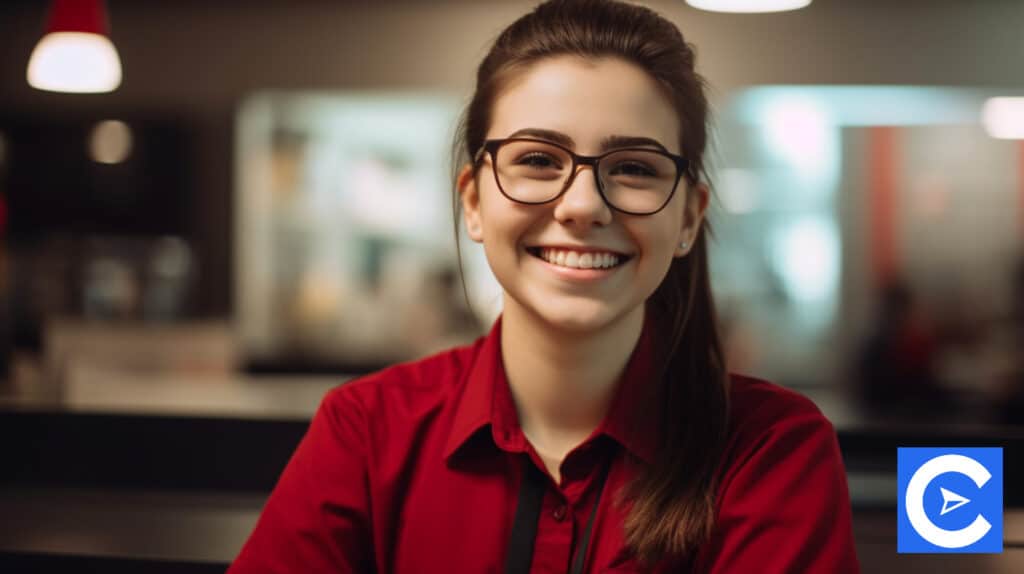 If you wish to quickly complete your studies and start working in the healthcare industry, becoming a Licensed Vocational Nurse (LVN) or a Licensed Practical Nurse (LPN) is the perfect choice for you.
As a nursing student, the person learns the basics of hospital and even home healthcare that involves primary patient care in nursing school.
In 2020, about 676,440 licensed practical and licensed vocational nurses were employed throughout the United States.
As per the US Bureau of Labor Statistics (BLS), the employment rate of licensed practical and vocational nurses is anticipated to increase by 9 percent from 2020 to 2030, which is expected to create more than 60,000 jobs opening each year.
What Are the Benefits of Becoming an LPN?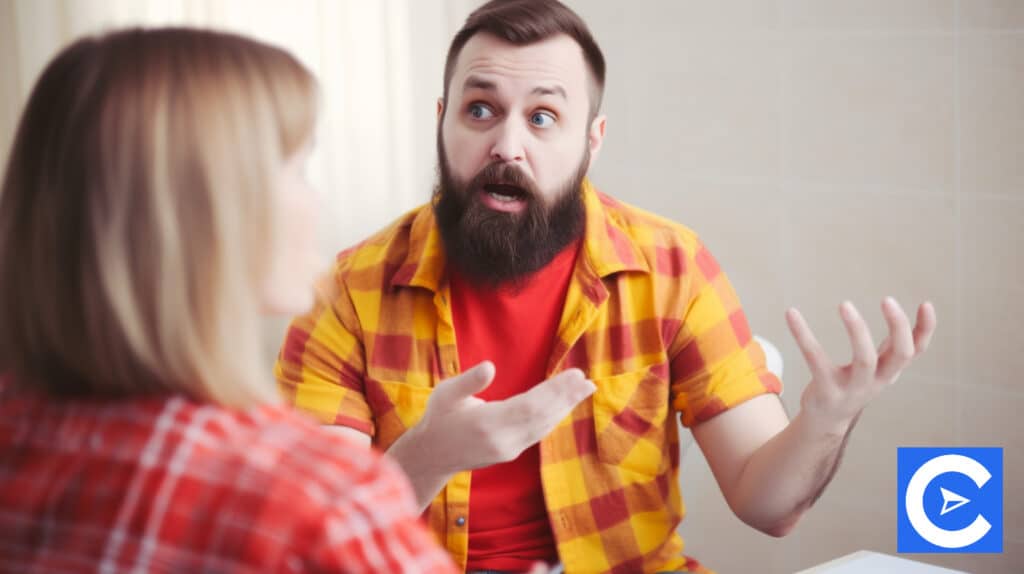 Working as an LPN is not only honorable but is also worthwhile. For many individuals, it serves as the first step towards an extensive and prosperous career in nursing. Moreover,
Let's look at some of the key benefits of having an LPN certification:
Abundant Entry-level Jobs
Before considering any educational career path, you should always ensure that you will find a suitable job after graduating.
Thankfully for LPN aspirants, many entry-level positions are available for successful candidates, both fresh and experienced.
Using real-time job analysis software, approximately 100,000 LPN jobs announced in the past year were analyzed.
Data showed that 84 percent of the jobs were available for candidates with two years of experience.
This demonstrates that there are quite many opportunities to score your desired job right after earning an LPN certification and clearing the NCLEX exam.
Abundant Entry-level Jobs
Compared to a professional nursing degree that takes at least four years to finish, a practical nursing degree leading to the role of an LPN after clearing the NCLEX can be completed in about 12 months.
Hence, depending on the course you opt for, you can gain exposure and experience in the healthcare industry for an additional three years.
Most LPNs claim that the short course length of an LPN certification attracted them to pursue the career.
Increasing Employment Growth
As per the Bureau of Labor Statistics (BLS), LPN jobs are anticipated to increase by 16 percent throughout 2024. This is twice the usual growth rate (7 percent) of all other occupations.
On the other hand, employment opportunities for licensed practical nurses are expected to decline due to certain government initiatives.
One of these is BSN in 10, which mandates nurses to acquire a Bachelor of Science in Nursing degree (BSN) ten years after entering the field.
Nevertheless, with the population of baby boomers on the rise, the need for LPNs in residential care homes and other healthcare facilities will inevitably increase. Hence, the career is still quite lucrative.
Opportunities to Improve Education and Average Salary
As you progress through your nursing career, your LPN skills will also evolve and improve, calling for an upgrade in your career goals as well.
And there are various qualifications and certifications that you can obtain after an LPN certification.
For instance, you can earn a professional nursing associate degree in only 12-18 months with LPN-to-RN bridge programs, that too with an ongoing job.
What's even more convenient is that most bridge programs are available online or scheduled in the evening/ on weekends, so balancing work and study becomes easier.
Another reason people would want to improve their education and take the leap from LPN to RN is financed.
According to the BLS, the median annual salary for RNs in 2018 was $71,730, and the average salary for LPNs was $46,240.
That additional $25,000 does seem quite appealing once you've been working as an LPN for a few years.
Everything You Need to Know About Becoming an LPN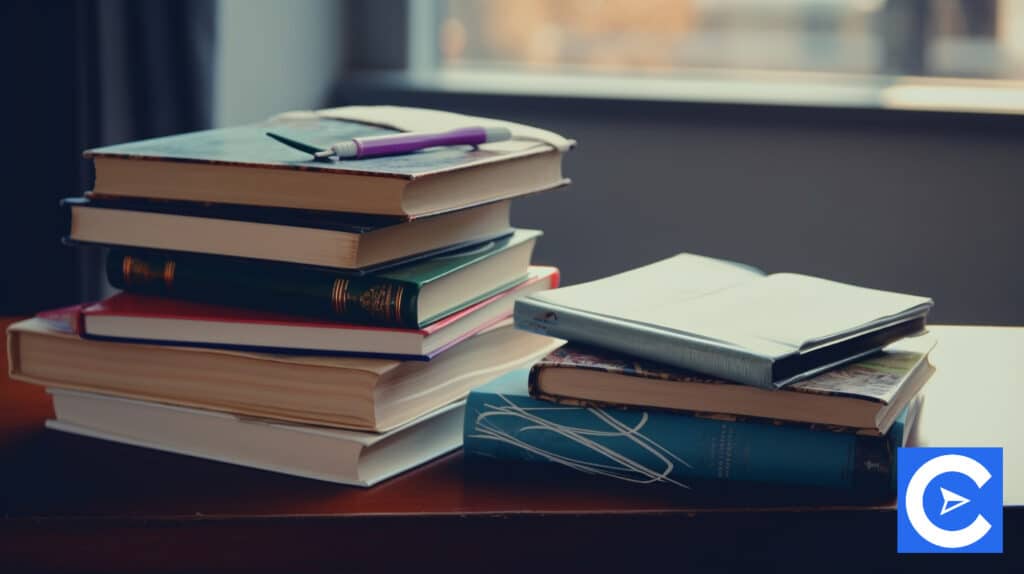 If you're planning to become an LPN/LVN, you must fulfill certain specific requirements pertaining to education and license.
This section explains in detail what it takes to become a licensed practical or vocational nurse.
How Long Does It Take To Become an LPN?
The total duration required to complete an LPN certification and start working as a nurse practitioner depends on the program and whether an individual goes to school full-time.
Accelerated programs are also offered that can help attain an LPN certification in a matter of seven months.
However, most individuals complete the program in about one to two years, based on the number of credit hours they can take.
LPN Prerequisites
You do not need to have any professional bachelor's degree to enroll in the nursing course.
The only prerequisite to enrolling in an LPN program is that you must hold a high school diploma or General Educational Development (GED).
Some programs may require studying elementary or general science courses in high school or college.
Step-by-Step Guide to Becoming an LPN
Here's the process of achieving an LPN certification.
Register In a Recognized and Credible LPN Training Program
Most community and vocational colleges offer LPN programs, so you can conveniently earn a valued certification with affordable tuition fees.
However, make sure that you enroll in an accredited program that meets and maintains a particular standard of instruction and educational excellence.
If you do not register in a recognized program, things may become difficult down the road, especially when you begin to apply for jobs and try to add specialized skills to your certification.
The Accreditation Commission for Education in Nursing (ACEN) recognizes LPN/LVN programs.
However, make sure you don't confuse accreditation with state board approval. For instance, certain programs might be state-approved but not accredited.
The most reputable organization for LPNs is the National League of Nursing Accrediting Agency (NLNAC).
LPN certification programs involve medical training and are accompanied by classroom learning under supervised clinical practice in a healthcare setting. Here's a list of some of the things you'll be learning:
Here's an example of the skills/courses you'll be learning during an LPN program:
Introductory nursing courses
Science courses
Nursing skills
Basic patient care
Geriatric nursing
Population and specialty courses
Anatomy
Physiology
Pharmacology
Administration of medications
Nutrition
Common disease processes
Preventative and therapeutic nursing care
Legal and ethical issues and responsibilities
Apply For Authorization to Test
After completing the certification program, you must apply for Authorization to Test via your local board of nursing, as well as the National Council of State Boards of Nursing.
Schedule the NCLEX-PN Exam
Once you're authorized to test, the next step is to sign up for and plan your National Council Licensure Examination for Practical Nurses (NCLEX-PN) exam to obtain a license.
This exam assesses candidates on the main entry-level nursing practice components.
The NCLEX mainly covers these four categories:
Physiological Integrity: Basic care, reduction of risk potential, and pharmacological therapies
Safe Care Environment: Management of infection control, basic care, and overall safety
Health Promotion and Maintenance: Studying the lifetime, prevention, and timely detection of disease
Psychosocial Coping, Integrity, and Adaptation
To facilitate candidates, testing sites are located throughout the country; however, with so many applicants, seats tend to fill up quickly, so initiating the scheduling process as soon as possible is extremely important.
Moreover, when registering for the exam, make sure to select a date that will give you sufficient time to study.
Once you're done with the exam, you can view your results in about 48 hours.
If you pass the required test of essential academic skills for this program, your official results will also be mailed to you, and the State Board of Nursing will also mail your license.
With these documents in hand, you can now officially begin to apply for LPN/LVN jobs and kick-start your career as an LPN/LVN.
Are There Any Requirements to Continue Education?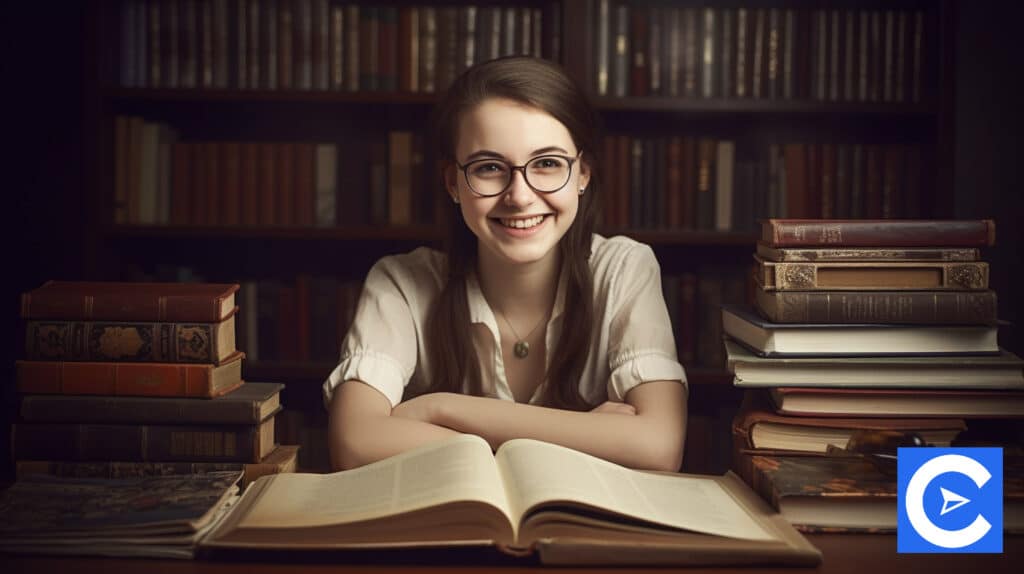 Typically, LPNs need to continually earn education credits to keep their license active after every few years. The number of hours/units an LPN needs to fulfill varies in every state. Ask your state's board of nursing for the most updated information.
Can You Become an LPN Online?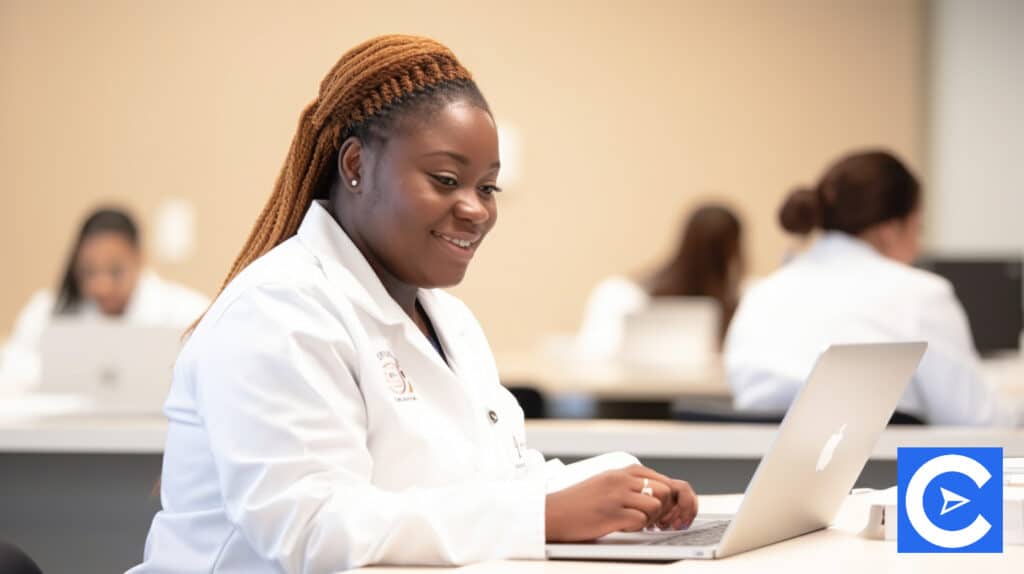 Various accredited LPN training providers are now offering 'blended' courses involving in-person training and virtual modules.
These blended LPN training programs combine traditional and virtual classroom learning into a single course. Examples of virtual courses include online learning lessons, virtual simulation training, and virtual labs.
This form of educational experience facilitates LPN candidates to conveniently acquire online instruction, along with clinical simulations that mimic a realistic environment for practicing theoretically acquired skills.
However, please note that candidates cannot become LPNs by simply taking online courses. NO LPN PROGRAMS CAN BE 100 % COMPLETED ONLINE. This is because first, State licensure boards necessitate that certain aspects of clinical training must be completed face-to-face.
And secondly, LPN programs, either conventional or blended, mandate that students complete several hundred hours of clinical experience under supervised care in healthcare settings such as hospitals and nursing homes, which obviously cannot be achieved online.
LPN Career Advancement Opportunities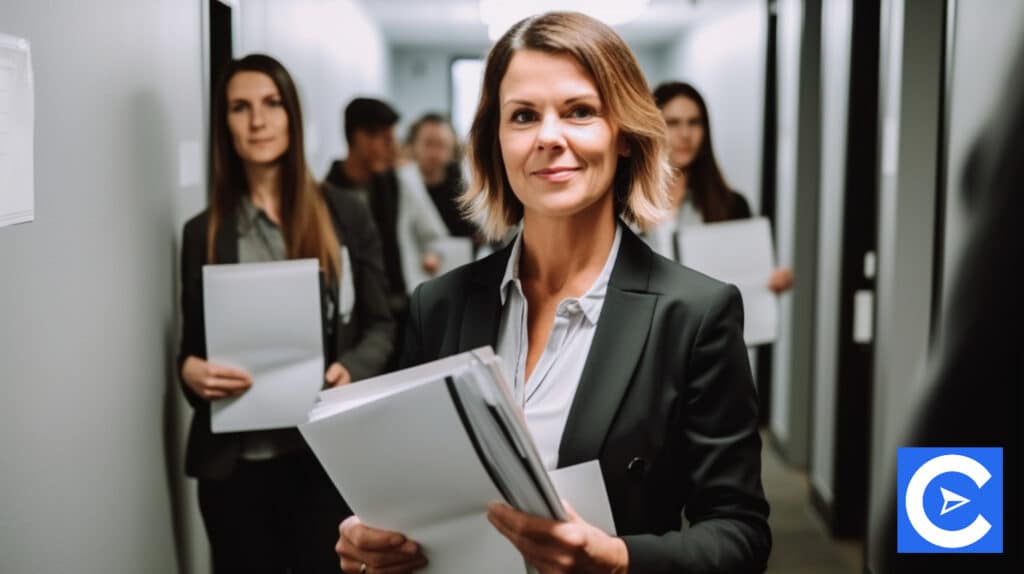 Even though working as an LPN is an extremely rewarding and gratifying career choice, it doesn't offer the same growth opportunities as more advanced nursing degrees.
For this reason, many individuals pursue additional certifications that help demonstrate their knowledge and expertise in specialized skills in specific areas.
Some additional certifications LPNs can earn include:
Patient counseling certification
IV certification
Advanced life support certification
Long-term and hospice care certification
Pharmacology
Correctional health
Developmental disabilities
What is The Difference between an LPN and an RN?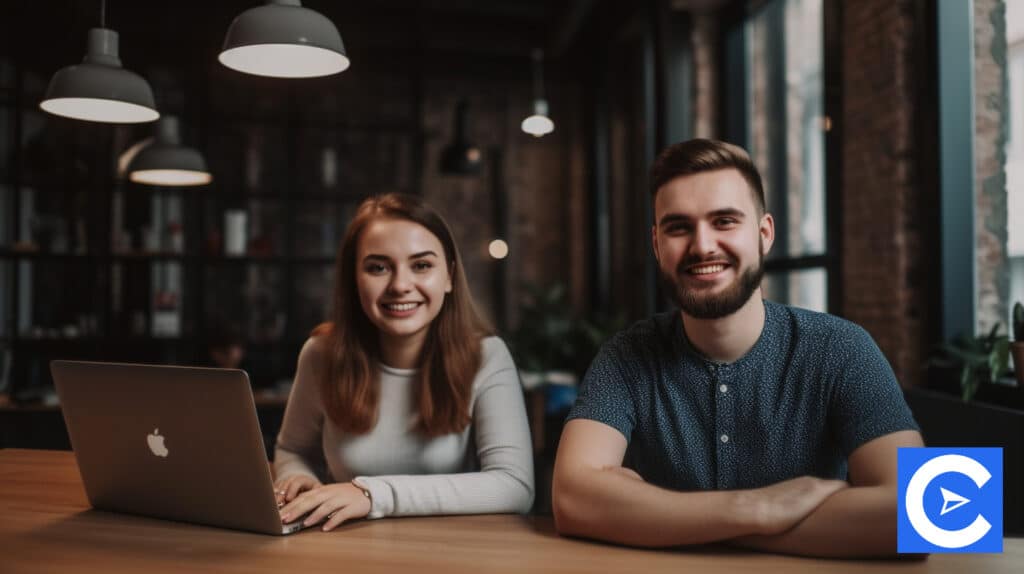 Unlike the role of LPNs as basic caregivers, Registered Nurses (RNs) have more of a management role. They are usually in charge of managing LPNs and other healthcare providers.
Moreover, RNs have a greater role in treating patients, administering medicines, developing and coordinating healthcare plans, and generally working more closely with doctors to guarantee optimal outcomes.
Most LPNs looking to boost their career and income usually transition into registered nursing.
This can be done by attending a community college or technical school for another year to earn an associate's degree and qualify for the NCLEX exam.
Alternatively, an individual can enroll in an LPN to Baccalaureate program.
These special LPN-to-BSN Programs allow candidates to attain credit for certain prior courses, followed by earning a BSN degree and becoming an RN.
Conclusion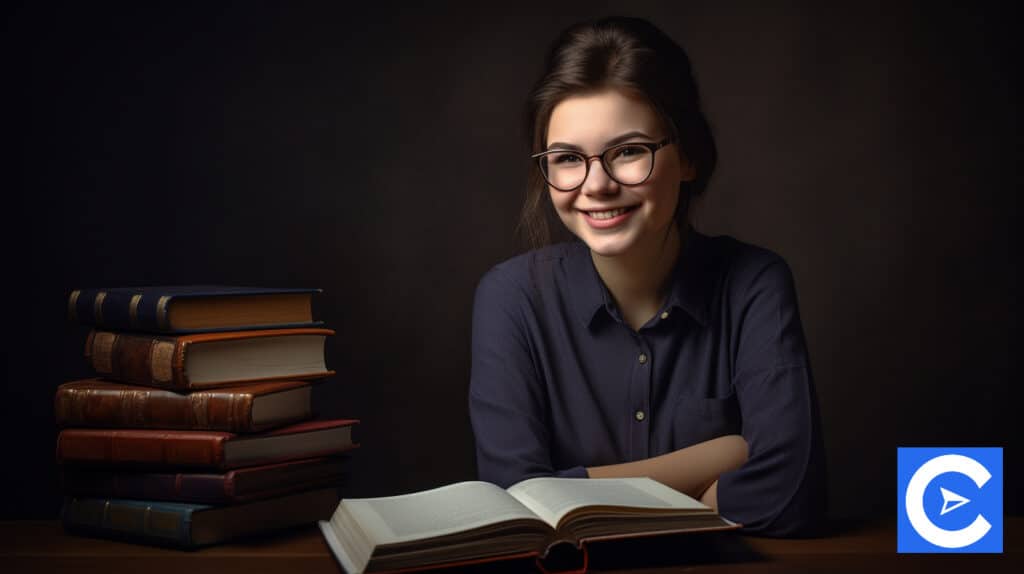 Becoming an LPN is a good and dedicated career choice.
With only a high school diploma or a GED, you can enroll in an accredited LPN program and earn your certification within a year or two, depending on what courses you opt for, and after clearing the NCLEX-PN exam.
And that's not all; there are abundant job opportunities and career progression options for LPNs.
With the availability of hybrid programs (online and physical) and bridge programs, LPNs can now improve their education and balance their jobs at the same time.
Moreover, the LPN-to-BSN Program allows licensed nurses to transition into registered nurses, potentially improving their skill profile, job opportunities, and overall income.
FAQ's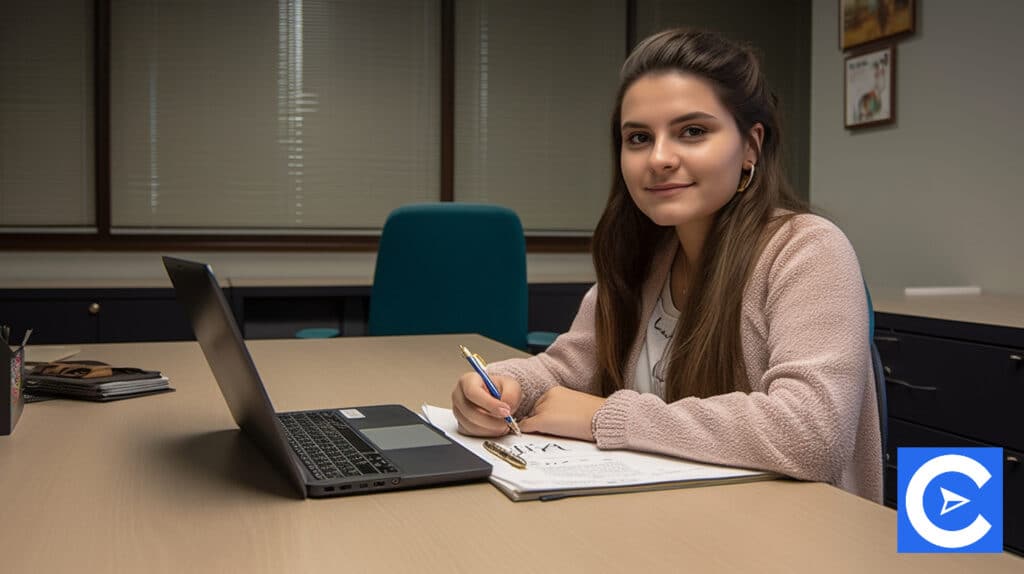 What are the Licensing Requirements to Become an LPN?
To become a working LPN, you require a high school diploma or GED and a reliable and authentic LPN program certification. These programs usually involve a year of coursework and practical presentation in a healthcare setting such as a hospital, community college, or vocational-technical school.
How to Get LPN License?
The basic route for qualifying as an LPN and obtaining a license is completing an accredited certification program, clearing the NCLEX-PN exam, and applying for a job.
Can You Become an LPN Online?
Even though online programs are offered, there are no LPN programs that are 100% online; they are hybrid programs (online and physical). In addition, candidates cannot qualify to become an LPN through online courses alone because state licensure boards mandate that certain aspects of clinical training must be completed in person.
How Long Does It Take To Become an LPN?
An aspiring LPN must pass a state-approved training program, usually in the form of a certificate, diploma, or associate degree. Many full-time licensed practical nurse training programs consist of 36-40 credit hours of coursework and generally take about 12 months to complete.