Hello, welcome to an excellent post on ADN vs LPN!
By reading this carefully-written article to the end, we assure you that you will have a more comprehensive understanding of becoming a nurse through either the ADN or LPN routes, their similarities, differences, and significance.
Specifically, the article covers:
Job responsibilities for both LPNs and ADNs
Prerequisite knowledge for LPN vs ADN
Significance of both professionals
Education requirements
Certification and Licenses
Take our hand, and let's dig right in without wasting your time!
Introduction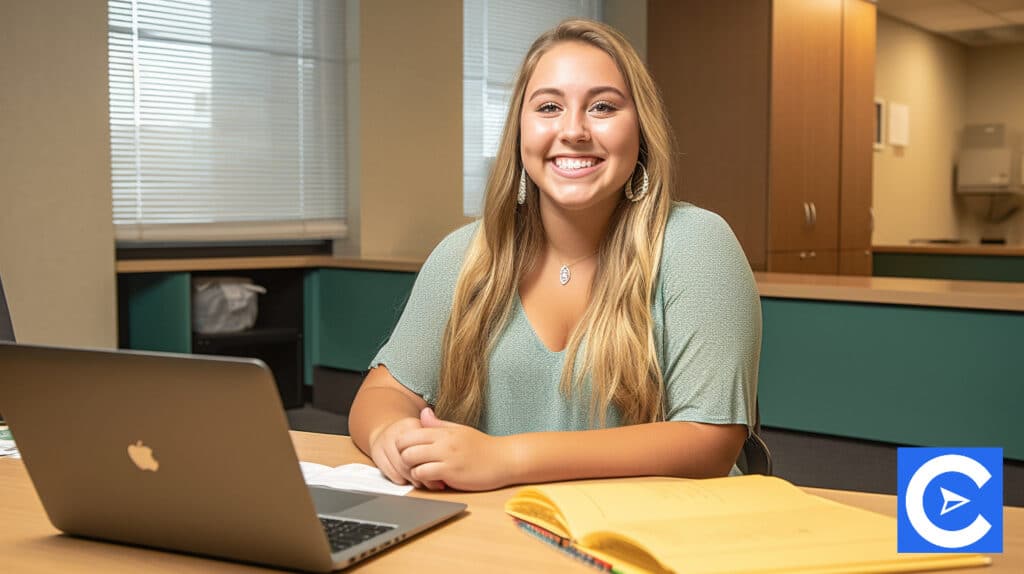 Education below the master's level still provides various options for students interested in seeking a nursing career.
A bachelor's degree is not required for some nursing positions, such as nursing assistant (CNA) or practical nurse (LPN/LVN).
These types of jobs can help you gain valuable work experience and get your feet wet in the nursing field.
There are numerous routes to becoming a nurse and numerous paths to furthering your nursing education.
Nursing degree programs are as diverse as the field itself, ranging from certificate nursing degrees in the past to Ph.D. nursing degrees today, so you may choose to pursue a bachelor's degree and beyond.
Although most prospective nurses who plan to work full-time go for the BSN program, additional nursing degrees are available for scholars who wish to acquire notable backgrounds before investing in a BSN.
Upcoming nurses may choose the simplest and quickest path: obtaining licensure as a licensed practical nurse (LPN) or a nursing associate degree.
LPN (Licensed practical nursing) requires one year, and ADN (associate nursing degrees) takes twenty-four months instead of bachelor's nursing degrees, which take about four years to complete.
Another path is by taking the ADN route.
Nursing associate degrees equip students to pursue a career as registered nurses.
On the other hand, Licensed practical nurse programs teach nursing students to act and work as licensed practical nurses.
But how can you pick a degree path that is right for you? It's critical to know your options before deciding on the best path for you.
ADN vs LPN Job Duties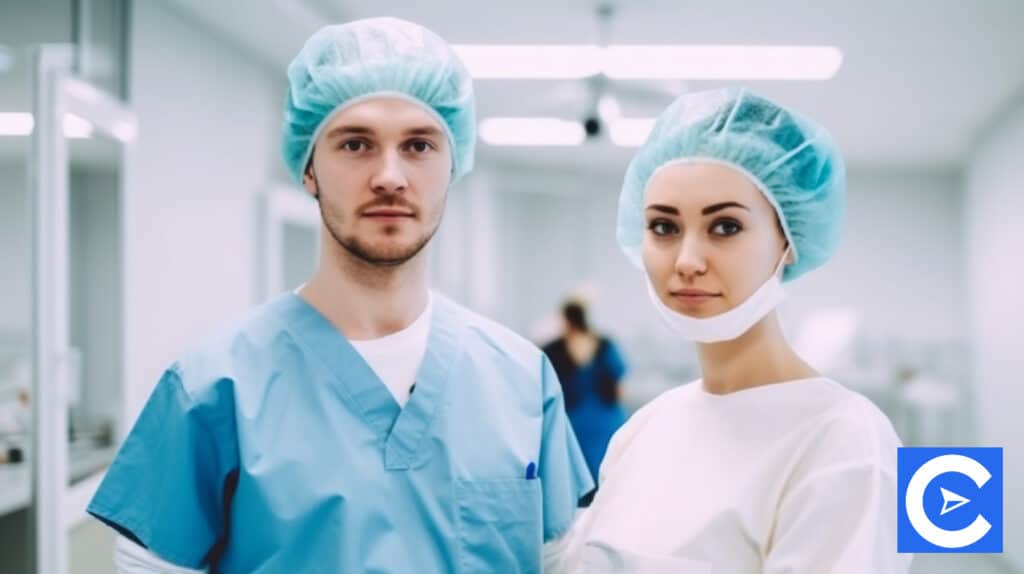 In the United States, there has been a severe shortage of nurses due to the aging population and the growing number of nurses retiring each year.
Nurses serve a vital role in patient care, as we all know.
This is a strong sign that the demand for nurses, whether ADN-educated or LPN-trained, is set to rise in the coming years.
ADN Duties
As opposed to bachelor's degrees in nursing, associate degrees allow aspiring registered nurses to begin their nursing careers after only two years of study.
Through this process, registered nurses can receive valuable hands-on nursing practice before prospective nurses pursue BSN degrees.
There are numerous work prospects available to ADN nurses with an associate degree.
Listed below are some of the ADN nurses' job duties:
Registered Nurse: Registered nurses provide general patient care, which includes assessing patient diseases, documenting patient history, taking the patient's vital signs, and delivering medication
Registered nurses are most often found at hospitals, clinics, and community health centers, among other places.
Home Care Nurse: Home care nurses are responsible for providing acute care to patients in their homes
They provide primary care, assist with movement, provide medications to patients, and keep track of their health status.
Pediatric Nurse: These registered nurses provide primary care to children, which includes prescribing appropriate treatment and assessing their health status
Nutritional advice is also provided to prevent a variety of medical conditions.
Clinical Associates are responsible for performing fundamental nursing activities such as transporting patients, managing medical equipment, and getting blood specimens for testing.
Emergency Room Nurse: These registered nurses work in emergency rooms, where they care for patients who are suffering from serious injuries, traumatic situations, or acute problems
Registered nurses with an ADN have a greater area of practice than LPNs, and their tasks will differ depending on whether they work in a hospital, a clinic, or ambulatory care.
Registered nurses frequently opt to specialize in certain types of patient care.
Pediatrics, oncology, geriatrics, and acute care nursing are popular specializations.
LPN Duties
According to the Bureau of Labor and Statistics (BLS), LPNs work under the guidance of Registered Nurses and doctors.
Therefore, strictly speaking, an LPN may be under the supervision of an RN, depending on where they work.
For instance, many LPNs are employed at long-term care facilities, where they offer direct nursing care on a team overseen by an RN.
LPNs still have managerial and direct patient care responsibilities but are more constrained than an RN.
Under the leadership of an RN or another healthcare professional, LPNs perform basic nursing care.
The following are examples of LPN responsibilities:
Hospice Care Assistants: LPN (Licensed practical nurses) that operate in nursing homes that are solely dedicated to the care of elderly persons and help them with diverse tasks
They are responsible for ensuring that patients take their medications as recommended, maintaining basic hygiene, monitoring and recording the patient's health state, and educating them on the treatment programs that have been prescribed.
They also assist with physical therapy and offer companionship for the elderly.
Physician Assistants: Licensed practical nurses (LPNs) may be able to find work in physician offices
LPNs assist doctors in administering medication, performing minor procedures, and delivering injections as ordered by the physician.
They also aid in the preparation of patients for examinations.
Professional nurses who are licensed as practical nurses can operate in mental health establishments to care for patients who are suffering from mental illnesses.
The LPNs assist in implementing health inspections to decide the patient's progress, the development of patient treatment programs, the maintenance of ward hygiene, and the assurance of patient safety.
A health aide for home care offers patient care to patients confined in their homes by evaluating the patient's condition and personal hygiene, providing companionship to the patients, escorting patients on expeditions, and furnishing elementary care schooling to loved ones.
LPNs can work as home care health aides in a variety of settings.
LPNs also do many similar activities as RNs, including gathering patient information, taking vital signs, and giving primary personal care.
LPNs, on the other hand, are not responsible for more complex tasks such as drafting care plans.
ADN vs LPN Annual Salary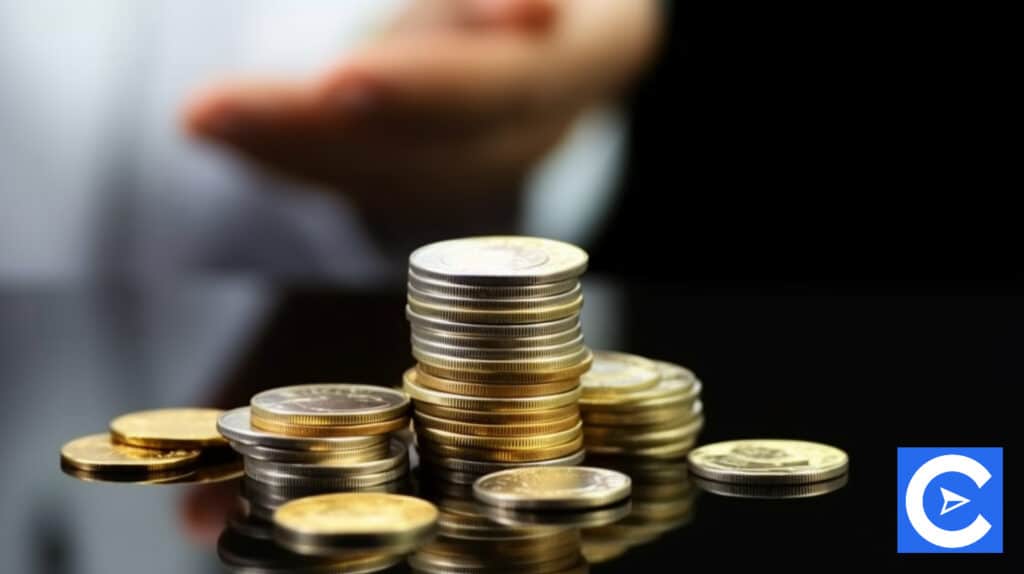 The need for medical specialists in almost every industry continues to grow.
As RNs with ADN take on more responsibilities, LPN roles are expanding, relieving physicians of lower-level responsibilities.
LPNs, who make a median annual pay of $48,750, are expected to see an 8-9 percent rise in job opportunities until 2029, according to the US Bureau of Labor Statistics.
Returning to school or enrolling in LPN-to-RN bridge programs allows students to acquire their degree in as little as 16 months.
This can help LPNs boost their careers.
While these programs allow LPNs to advance their careers, graduates are not eligible for the same leadership positions as RNs with a BSN.
ADN graduates are eligible for RN licensure.
The demand for RNs increases as these professionals take on more physician responsibilities.
According to the Bureau of Labor Statistics, job prospects are expected to improve by 6-7% by 2029, with an average median wage of $75,500.
ADN holders who want to further their careers might apply for ADN-to-BSN bridging programs.
ADN Average Salary
Given the predicted nursing shortage and the Bureau of Labor Statistics (BLS) bullish job prognosis for RNs in the coming years, demand for ADN nurses is expected to stay high.
For example, in the United States, there is a rising demand for medical services due to a growth in medical concerns, particularly among the younger population.
Registered nurses are in high demand to educate and care for patients with various illnesses, including arthritis, dementia, obesity, and other serious disorders.
Furthermore, most terminally ill patients want to be treated in their own homes or healthcare facilities.
Patients receiving treatment at home require assistance with basic duties, which increases the demand for nursing assistants.
According to the trend in the healthcare sector, the employment rate of registered nurses is predicted to increase by 6-7% in the next decade.
According to BSL, almost 175,000 job openings for registered nurses will be generated over the next decade.
According to the Bureau of Labor Statistics, the job forecast for RNs in 2019 is 14-15%, which is quicker than the average career.
In the United States, the average income for an RN with an ADN is $72,300 per year or $34.65 per hour.
LPN Average Salary
According to the Bureau of Labor Statistics, the average income for an LPN in the United States is $48,750 per year, or $23.23 per hour, which is less than an RN's and significantly less than advanced practice nurses.
According to the Bureau of Labor Statistics, the job forecast for LPNs in 2019 is 12 percent, which is quicker than the average career.
ADN vs LPN Education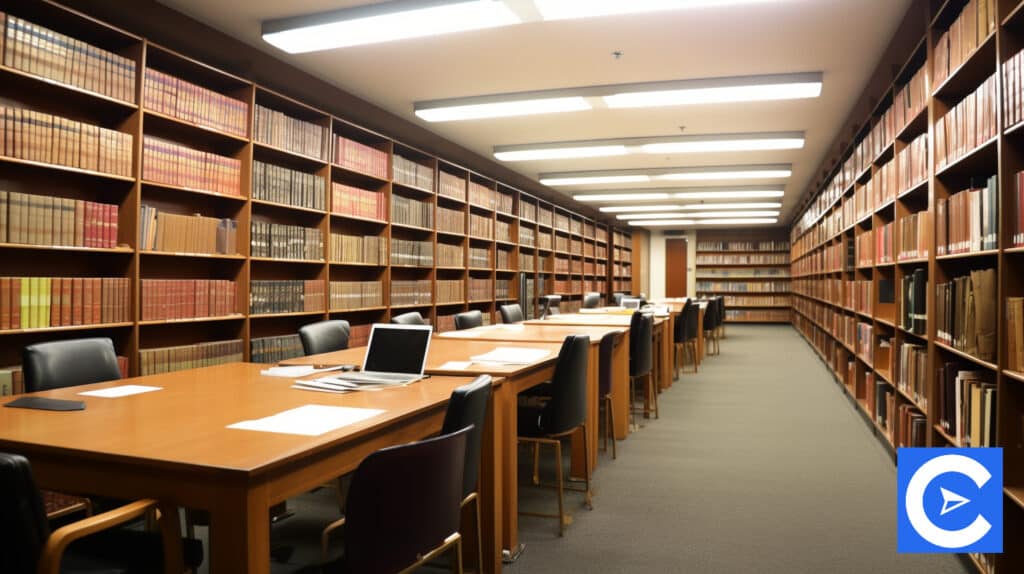 There are numerous variations between LPN programs and RN degrees at the associate level.
LPN programs take around a year to complete full-time.
Candidates might enroll in classes at hospitals, community colleges, or high schools in their area.
Graduates of these programs are eligible to sit for the National Council Licensure Examination for LPNs (NCLEX-PN).
LPN programs impart entry-level nursing ideas that prepare graduates to work under the supervision of RNs.
LPN programs are typically between $9,900 and $15,500 in cost.
While ADN programs demand a two-year commitment, the curriculum contains many of the same courses that BSN students take.
In fact, most people who pursue a BSN must concentrate only on liberal arts courses.
ADN degrees are typically offered at community institutions and can cost up to $17,000 -$20,000.
Graduates are eligible to sit for the NCLEX-RN exam.
Although both ADN and LPN programs prepare students to enter the nursing profession, the coursework is distinct.
LPN programs typically address the fundamentals of the nursing profession.
On the other hand, ADN coursework may include advanced parts of the nursing profession, allowing students to transfer to BSN programs.
As a result, students who want to transfer their credits to BSN programs rapidly might pursue an associate's degree program.
ADN Education Requirements
ADN is a two-year degree in professional nursing that is either an associate's in applied science (AAS), or an associate's in science (AS) from a community college.
This step is an entry-level nursing degree that qualifies you for the first licensure as a professional registered nurse in your state if you meet all of the prerequisites and pass the NCLEX-RN national exam.
Humanities, English, nutrition, microbiology, chemistry, anatomy & physiology, sociology, statistics, psychology, and nursing classes such as adult medical-surgical, fundamentals, mental health, nursing process, pediatrics, maternity or obstetrics, pharmacology, and geriatrics are all required courses.
Students pursuing an associate's degree may or may not take public health or advanced nursing management classes.
LPN Education Requirements
The LPN curriculum, also known as licensed vocational nursing in Texas and California, is a faster, more practical education.
There are normally no college credits involved because it is recognized as a vocational class.
Nonetheless, licensed practical nursing is earned with associate degree programs available in the United States, although this is not typical.
LPN is a similar entry-level practicing degree, even though it focuses less on undergraduate education.
Basic microbiology, A&P, mental health, pharmacology, pediatrics, maternity or obstetrics, nutrition, geriatrics, med-surgery, and basics of the nursing process are all studied, but less on delegating and a stronger emphasis on practical skills.
Practical nursing program that is completed successfully, whether through an associate's degree, certificate, or diploma, and completing the board of nursing's standards and passing the NCLEX-PN guarantees an LPN license.
The scope of practice differs from state to state. Some people have more limitations than others.
ADN vs LPN Licensing and Certification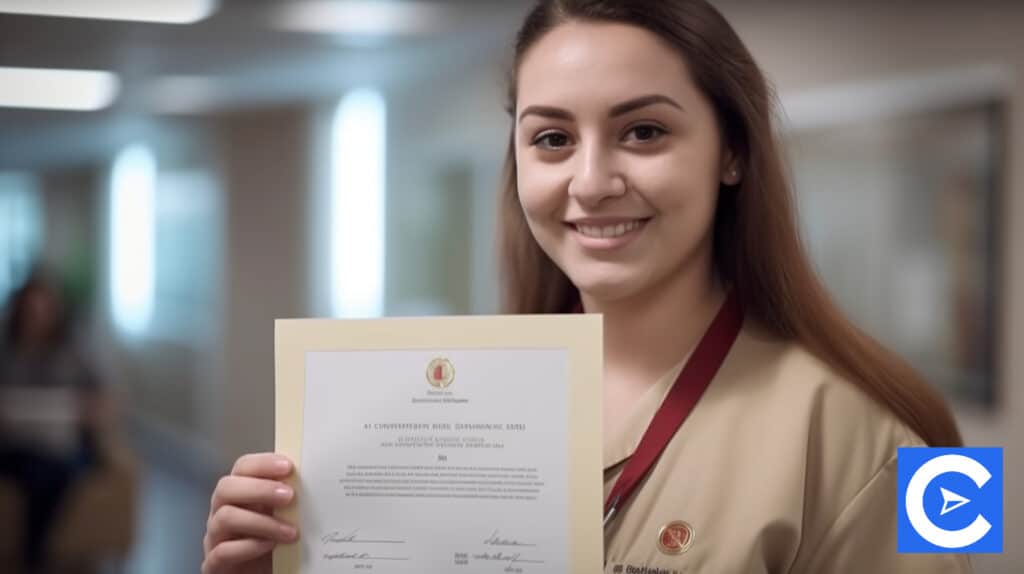 Candidates should research the requirements for obtaining an LPN license versus an RN license in their state to determine which path is the most appropriate for their professional development.
Typically, LPNs are only allowed to do a limited number of patient care duties.
They are not permitted to work in critical or emergency care settings, and they must be under the supervision of a registered nurse.
LPNs who intend to sit for the NCLEX-RN must first complete an LPN-to-RN bridge program to be eligible to sit for the exam in the first place.
ADN programs lead to the NCLEX-RN test, which qualifies individuals to perform the same activities as registered nurses with a Baccalaureate of Science in Nursing (BSN).
ACEN and CCNE are the licensing organizations at the forefront of the process for licensure purposes.
The most significant contrast between the two licensing organizations is that the CCNE only accredits master's degree programs and bachelor's degree programs.
The Accreditation Commission for Education in Nursing accredits nursing programs at all levels, to doctoral right from practical.
Additionally, the ACEN collaborates more closely with administrative entities, allowing them to present student support programs to more students.
ADN License and Certification
All registered nurses with ADN require a state-approved and recognized associate degree in the nursing program.
After finishing the program, candidates must take and pass the National Council Licensure Examination (NCLEX-RN).
Some RNs may also specialize in critical care, labor and delivery, or emergency medicine.
This option is normally available after a certain number of hours in a specialization, usually around a year.
LPN License and Certification
After finishing a state-approved and certified Practical Nursing program, LPN students must pass the National Council Licensure Examination (NCLEX-PN).
Passing the exam will allow you to work as a Licensed Practical Nurse.
How Long it Takes to Become an ADN or LPN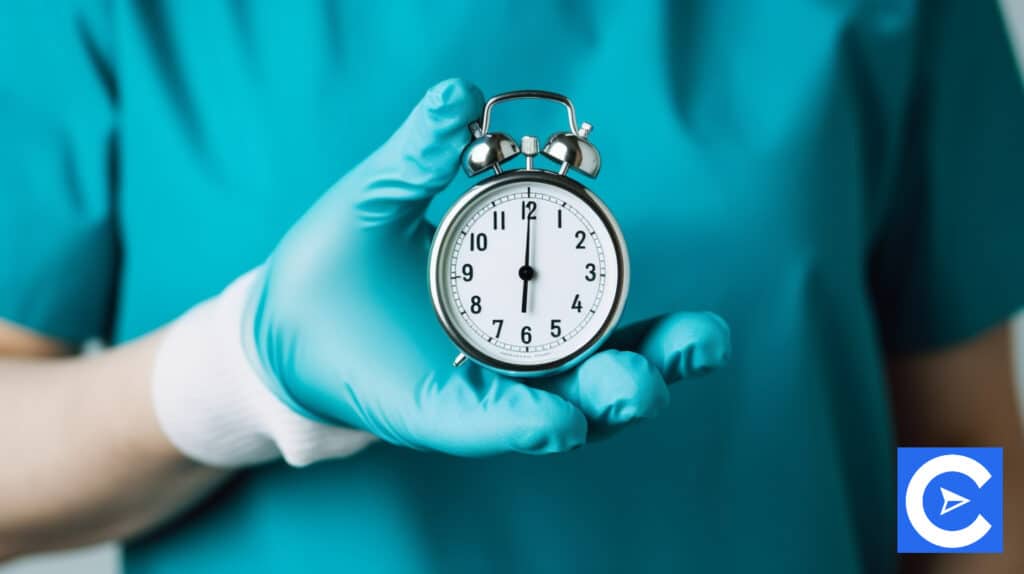 Becoming an LPN is an excellent alternative for individuals who want to become nurses as soon as possible.
Full-time students can complete a Practical Nursing Diploma program in as little as 12 months.
While state requirements may differ, most students must complete their studies and pass the NCLEX-PN exam to gain licensure.
Working as an LPN allows you to gain significant nursing experience and expertise, and the academic credit you receive can help you prepare for a career as a registered nurse.
There are several routes to becoming a registered nurse.
An Associate's Degree in Nursing (ADN) or a Bachelor of Science in Nursing degree is required to become an RN (BSN nurse).
An Associate's Degree in Nursing (ADN) is the fastest way to start a career goal as a registered nurse.
You can complete a Professional Nursing ADN program in as little as 18 to 24 months.
After that, you'll need to pass the NCLEX-RN exam.
After passing this test and satisfying all other state license requirements, you will be a registered nurse.
You will be able to specialize and work in various settings after passing this test.
Conclusion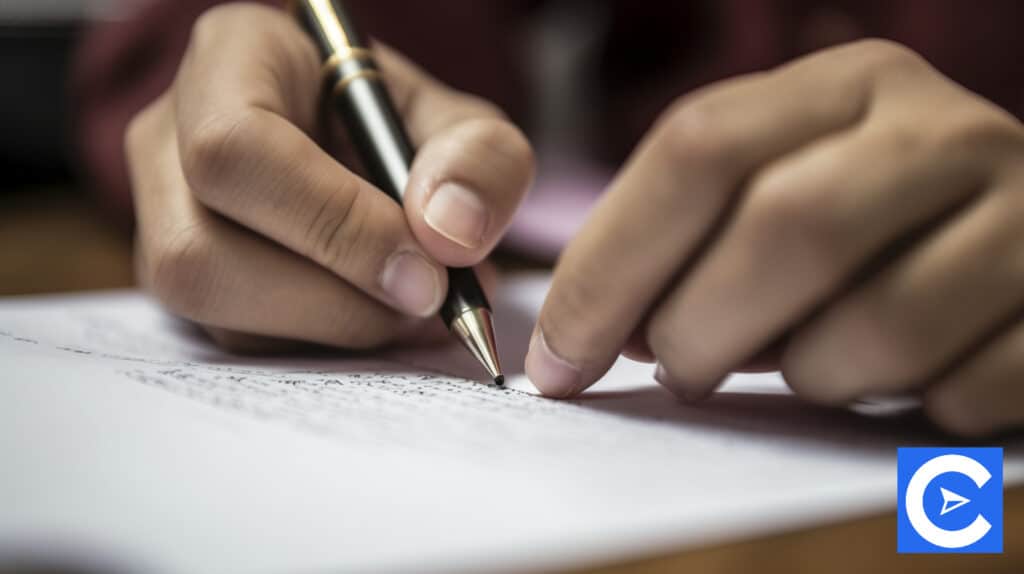 Due to the rising demand for nursing care, the demand for nursing experts has expanded at a rapid pace.
Whether through ADN or LPN nursing programs, nursing education continues to provide ambitious nurses with a wide range of prospects.
Entry into the nursing profession can be accomplished through a variety of means.
Gaining practical nursing experience is primarily accomplished by pursuing a licensed practical nursing certificate or an associate's degree in nursing.
LPN programs and associate nursing degrees are available at several different nursing schools.
The two nursing programs are designed to help both entry-level practical nurses and registered nurses (RNs) and those who wish to enhance their nursing professions to higher levels of responsibility and job duties.
Because of this, selecting the most appropriate nursing school program to pursue might be difficult.
Nonetheless, in this post, we hope to have made your decision a little easier by examining the factors you should consider before selecting a nursing school to pursue.
It is ultimately up to you to decide whether you want to be an LPN or an RN with ADN.
While becoming an LPN may allow you to enter the nursing field more quickly and make money right away, it may also place you in a more constrained role, requiring you to return to school through an LPN to RN bridge program to expand your options.
Furthermore, certain employers may prefer to recruit RNs, limiting your employment options.
It's crucial to look into both degree programs thoroughly before picking.
Becoming an LPN is not always cheaper or faster than becoming an RN.
If an LPN program takes the same amount of time and money as an RN program, it may be worth pursuing the RN route to ensure employment and establish a foundation from which to extend your career later if desired.
Whether you pursue an associate's degree for your professional career is ultimately a personal decision.
However, prominent nursing organizations urge that anybody considering a career in nursing consider obtaining a BSN as a minimum prerequisite.
Finally, consider money, as RNs earn significantly more than LPNs upon graduation, with the potential for even more career and salary advancement.
FAQs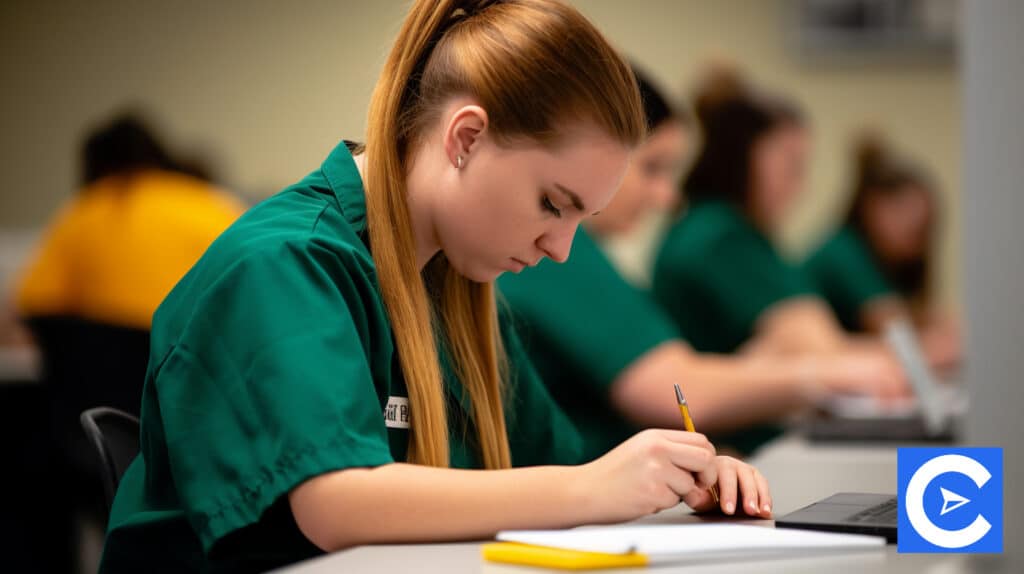 What is the Main Difference Between ADN and LVN?
After passing the NCLEX-PN, a state-administered nursing examination, graduates of an LPN/LVN program are eligible for licensure. On the other hand, the associate degree in nursing (ADN) program focuses more on technical skills than theory.
Do ADN and BSN Take the Same NCLEX?
Although there are two different levels of study for a registered nurse(RN), both must pass the NCLEX exam to become licensed nurses. A BSN is a type of registered nurse (RN) distinguished by their level of schooling.
How Long is Schooling for LPN?
Complete a certification program, passing the NCLEX-PN, and then applying for a position as a licensed practical nurse are the most common routes to becoming one. In most cases, practical nurse certification programs run between one and two years, depending on whether you are enrolled full-time or part-time.
How Long is the LPN Program?
Whether you attend full-time or part-time, practical nurse certification programs normally run for one to two years. The majority of programs include 36-40 credit hours, which equates to roughly 8-10 classes. If you go to school full-time, you should be able to finish these.
Are ADN and ASN the Same?
The term ADN stands for associate's degree in nursing. An associate's in applied science (AAS) or associate's in science (AS) in professional nursing from a community institution for 2years is required. Licensed practical nursing is abbreviated as LPN.
Are ADN and RN the Same?
An ADN nurse is a healthcare worker with a two-year associate's degree. However, they must pass the National Council Licensure Examination to practice as a registered nurse (RN) (NCLEX-RN). Nurses with an ADN work alongside RNs with a four-year bachelor's degree.
Is ADN Different from RN?
An ADN is a two-year degree in nursing that leads to registration as a registered nurse (RN). The RN certification entails more than just having a bachelor's degree. It entails obtaining a diploma in RN, an ADN, or a BSN degree, meeting all state licensure criteria, and passing the National Council Licensure Examination (NCLEX).
Is ADN Easier than BSN?
Nursing theory and clinical practice are the focus of ADN programs. Sometimes the ADN is considered a "technical" nursing degree. On the other hand, the BSN provides a comprehensive nursing curriculum that includes courses in public health, ethics, and pharmacology, as well as nursing skills and theory.
Is ADN Harder than BSN?
In recent years, there has been a great deal of dispute about whether to use ADN or BSN. An ADN program appears to be quicker and less difficult, yet a BSN program gets qualified professionals ready to deliver intricate patient care while earning a higher salary.
Is LPN a Degree?
Obtaining a Practical Nursing Diploma, passing the NCLEX-PN exam, and meeting all other state licensure criteria are prerequisites for beginning a nursing career as a licensed practical nurse. A diploma, rather than a bachelor's degree, is required for LPN.
Is LPN an Associate's Degree?
You must finish a diploma in practical nursing from an accredited educational program rather than an associate degree to become an LPN. These programs usually last a year and help upcoming nurses learn basic nursing skills through coursework and clinical experience.
Is LPN Easier than ADN?
The LPN route is substantially less difficult than the ADN route. This is because an LPN can work after completing a one-year course to obtain a practical nursing certificate. ADNs, on the other hand, must wait two years before taking the NCLEX-RN exam.
Is Practical Nursing the Same as LPN?
In the United States, a practical nurse is a nurse who provides professional care for the sick without having the training or experience necessary for a registered nurse (RN). As the title suggests, a licensed practical nurse (LPN) is concerned with the practical aspects of nursing.
What Degree is an LPN Considered?
You'll need a Practical Nursing Diploma, pass the NCLEX-PN exam, and meet all other state licensure criteria to begin a nursing career as an LPN. To work as a registered nurse (RN), you can earn an Associate's degree in Nursing (ADN) or a Bachelor's degree in Nursing (BSN).
What Can ADN Nurses Do?
New registered nurses (RNs) with ADNs are generalists who do various simple but vital activities. These simple tasks include obtaining health histories, ordering tests, dispensing medication, supporting doctors with patient exams, offering directions to patients, and more.
What Is an LPN Degree?
After successfully completing an LPN program in higher education, students are awarded an LPN degree. LPNs are in charge of providing basic patient care, such as checking vital signs and blood pressure and assisting patients with dressing and eating. Both roles are essential for patient care and comfort.
What Is an LPN Degree Called?
Licensed practical nurses (LPNs) complete a year of nursing school, culminating in a certificate. A small percentage of students finish longer programs and get a degree, usually an Associate of Applied Science (AAS). In your state, look for an LPN or LVN program.
What Is the Difference Between LPN and ADN?
An associate degree in nursing (ADN) needs two years of education, but a licensed practical nursing (LPN) certificate requires only roughly a year of study. Unlike LPN programs, which teach students to become licensed practical nurses, ADN programs prepare students to become registered nurses (RN).
References