Hello readers! Welcome to another fact-based article that will enable you to get into a lucrative and rewarding healthcare profession.
Certified Registered Nurse Anesthetists (CRNA) is one of the most highly-paid and in-demand careers in the United States. Therefore, it is important to know what it takes to become one.
Here is what we will cover in this article:
Overview of the CRNA degree
CRNA education requirements
Types of CRNA programs
Steps to Become a CRNA
CRNA programs financial aspects and aid
Without further ado, let us help you kickstart your nursing career!
Certified Registered Nurse Anesthetists Degree – An Overview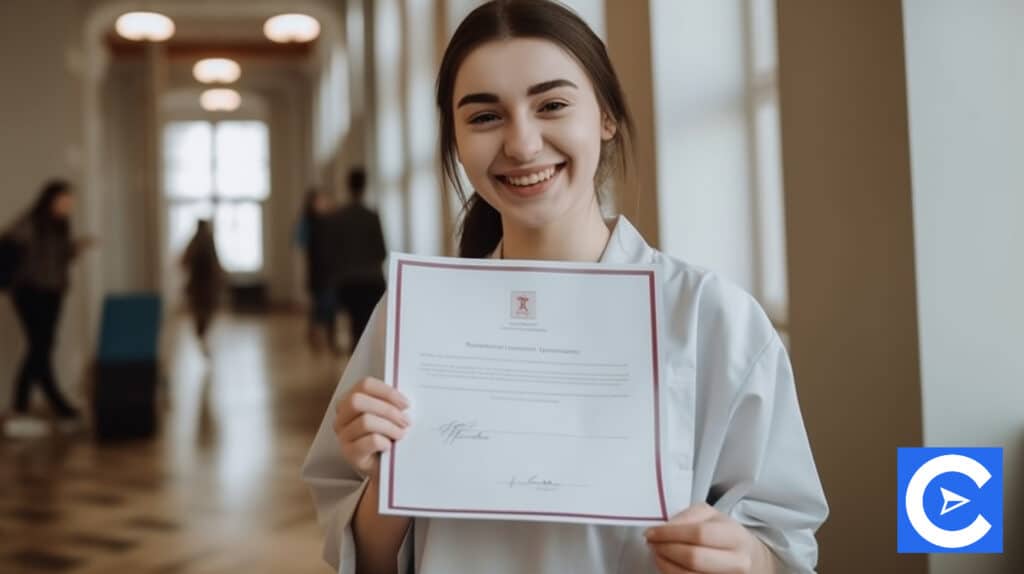 People often confuse CRNAs with anesthesiologists. However, they are poles apart. Anesthesiologists are medical doctors, whereas a CRNA is a graduate degree-level, certified nurse.
It has been stated by AANA– the American Association of Nurse Anesthetists, that when an anesthesiologist administers the anesthesia in a patient, it is categorized as practicing medicine. But, when a CRNA performs the same procedure with similar responsibilities, it is termed nursing practice.
CRNAs responsibilities often need them to act as primary anesthesia providers, especially when serving underserved and underprivileged communities, mostly in rural hospital settings.
What is a CRNA Degree?
After completing the required educational program, the CRNA degree is conferred to the individuals passing the exam.
This degree educates and trains the CRNAs to administer anesthesia before medical or dental procedures, monitor the patients while under its effects, and provide patient care before, during, and after the administration of anesthesia.
CRNAs are also responsible for documenting and keeping records on various medical aspects of anesthesia, medication, and equipment alongside the patient's responses.
To start your career as a CRNA, you have to first become a Registered Nurse (RN) after earning a Bachelor of Science in Nursing, Bachelor of Arts, or a Master of Science in Nursing degree.
To enroll in a CRNA program, you would have to work for a minimum of one year as a full-time RN in any critical care facility.
It allows the CRNAs to understand the patient's needs, the ways to educate them, and the methods to document their information.
The duration of CRNA programs may vary as per the accredited nurse anesthesia education program you have chosen in a certain state.
However, generally, the students need to complete 9,000 or more clinical hours with expansive classroom learning that usually takes two to four years.
After graduation, every CRNA student has to sit and pass the National Certification Exam set up by the National Board of Certification and Recertification for Nurse Anesthetists.
The certification is acquired after an 8 year ongoing educational and clinical training program.
CRNA is not a terminal degree like DNAP or DNP, and it is still considered an advanced certification.
Anyone planning to pursue this healthcare degree must know about its perks and the new requirements set up by the Council on Accreditation of Nurse Anesthesia Education or COA, including:
All Nurse Anesthetist programs need to be doctoral degrees to maintain accreditation. (Initially, this rule had to be implemented from January 1, 2022, but for CRNAs, it has been extended to 2025)
The 2019-2020 cohorts for MSN-educated CRNAs are likely to be the last ones in this field
By 2025, all CRNAs are required to change from MSN to DNP programs
The CRNA program with the new changes will be longer and have an extensive theoretical curriculum
The accreditation of Nurse Anesthesia Educational programs is being raised substantially, but so are the advantages. Such as:
Advantages of CRNA Educational Programs
Excellent salary outlook- CRNAs earn an annual average of $181,040, as published by the Bureau of Labor Statistics. This is way more than RNs
Extended roles and responsibilities- CRNAs have higher work autonomy, and their roles are considered the same as an anesthesiologist
The work outcomes are rewarding emotionally as well- CRNAs can meet the patients before surgery and help alleviate their anxiety by educating them and connecting with them on a better level
The degree comes with a high job satisfaction level and is regarded as #41 amongst the top 100 beneficial and satisfying jobs in the US
Inclusive environment and work diversity– As a CRNA, you can work in various healthcare facilities such as a private physician's clinic, hospital settings, maternity homes, dental offices, ambulatory surgical centers, and more
CRNA programs allow you to serve your community, and given all the perks, if you have made up your mind to become one, let us tell you the right way to do it.
CRNA Education Requirements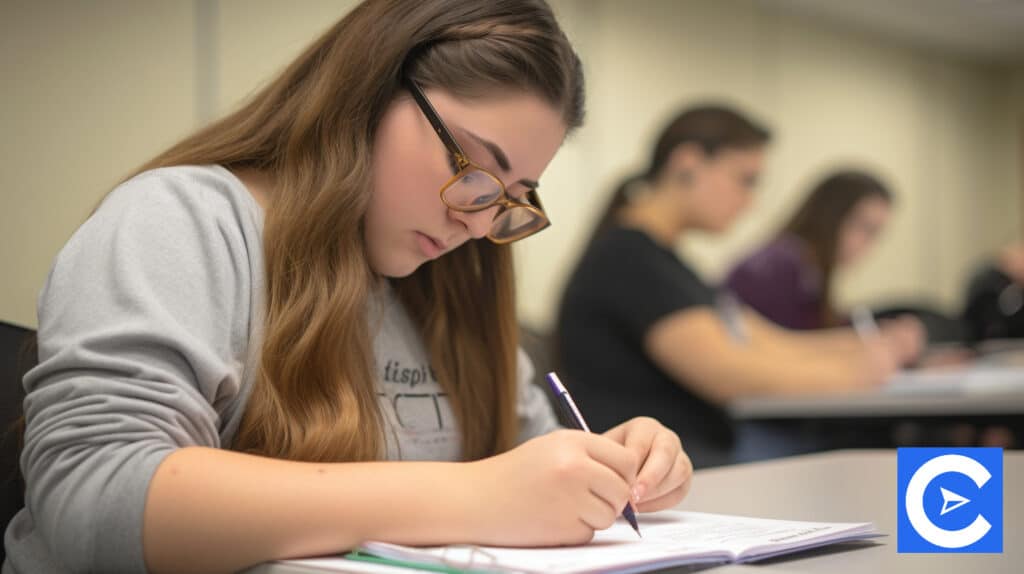 To become a CRNA, the candidates must acquire a master's degree from an accredited nursing anesthesia program after completing their BSN degree and working as an RN. Moreover, it is also essential to complete the NCLEX-RN exam to obtain licensure.
There are around 121 accredited CRNA programs offered by various states in the US.
The entire journey to becoming a CRNA requires many credentials to be earned and clinical hours to be completed.
However, the continuing or recertification CRNA education criterion is different.
For recertification, the candidate must complete the Continued Professional Certification (CPC) as per the standards and curriculum set by the National Board of Certification and Recertification for Nurse Anesthetists- NBCRNA.
To accomplish the continuing education (CE) certification, a CRNA must complete 60 general CE credits and 40 additional credits based on four specific content areas- pharmacology, physiology and pathophysiology, airway, and anesthesia equipment.
In addition, after CE certification, the CRNA would need to appear for a comprehensive exam every eight years.
The educational requirements for every CRNA program differ depending on the state and institute you are studying from. However, the general education requirements include:
Active and unconstrained RN license
BSN degree or a continuing RN-BSN-to-MSN program
One year of experience as an RN in a state-approved critical care setting
Official bachelor's degree transcript
Completion of all prerequisite courses
TOEFL or another language test as applicable by the institute
Personal letters of recommendation
Minimum 300 GRE score
A minimum average of 3.0-grade point
For DNP-level CRNA applicants, they must have PALS and ACLS certifications. (And, before they begin practicing their clinical skills, they must prove decision-making skills and advanced monitoring techniques- especially their knowledge of the physiology and pharmacology content areas)
Successful simulation course completion
2 years of clinical experience as a practicing nursing anesthetist
Attested document to confirm active nurse anesthesia practice
Completion of education in pain management
Three letters of support provided by colleagues or supervisors that testify the applicants' clinical skills as competent anesthetics (practitioner techniques)
All CRNA graduates must pass the Board Certification exam
CRNAs must appear for recertification every 8 years with 2-year program check-ins to maintain their licensure
A CRNA certification and licensure are two different things.
The certification entitles you to a competent practitioner who can deliver and monitor anesthesia in a healthcare facility.
The licensure is a legal permit that makes you eligible as per the laws set in your state of residence.
The CRNA can only apply for the nursing license once they conform to all the specified requirements.
As a certified registered nurse anesthetist degree entitles each individual to advanced certification, there is no further need to acquire credentials for any specialty.
They just need to focus and practice in the specialized areas instead of pursuing a degree in Pediatric Certified Nurse Anesthetist or other areas.
However, it is important to work in the following facilities as a part of their CRNA educational program requirements to complete the clinical training and experience:
A pediatric care center or children's hospital
Labor and delivery- Obstetrics unit or maternity home
Cardiothoracic care units
Intensive care units
As a post-graduate CRNA, you can also undertake certain accredited fellowship programs, including:
Acute surgical pain management
Trauma or critical care setting
Advanced or chronic pain management
All of these training requirements are a part of every CRNA educational degree program that deems you eligible as a legal nursing anesthetist license holder after passing the national certification examination.
Classroom Learning and Clinical Skills
The accredited CRNA programs should provide and demonstrate the potential for educational and professional growth of the students and the faculty.
Furthermore, the program should enable and train the students to pass the certification examination.
Every accredited CRNA program coursework should include:
105 credential hours of Pharmacology of anesthetic agents and adjuvant drugs
135 hours of physiology, anatomy, and pathophysiology
45 hours of professional aspects of nurse anesthesia practice
105 hours of basic and advanced principles of anesthesia nursing practice, including physics, equipment, technology, and (acute and chronic) pain management
30 hours of research
45 hours of clinical correlation conferences
Basics of ultrasound and radiology
Other Requirements
Becoming a good professional CRNA practitioner is not enough to conform to educational requirements.
You need to evaluate yourself on the following basis and see if this is the right profession for you or not.
As a CRNA, you will often be required to multitask, with every task handled and completed carefully
It is essential that you have the ability to pay close attention to the littlest things
You should be able to handle and work efficiently under pressure
You should have the ability to work in coordination with other team members and under the supervision
You should have a flexible personality that is open to changes and challenges
You must be able to prioritize all the responsibilities accordingly
Different CRNA Educational Degree Programs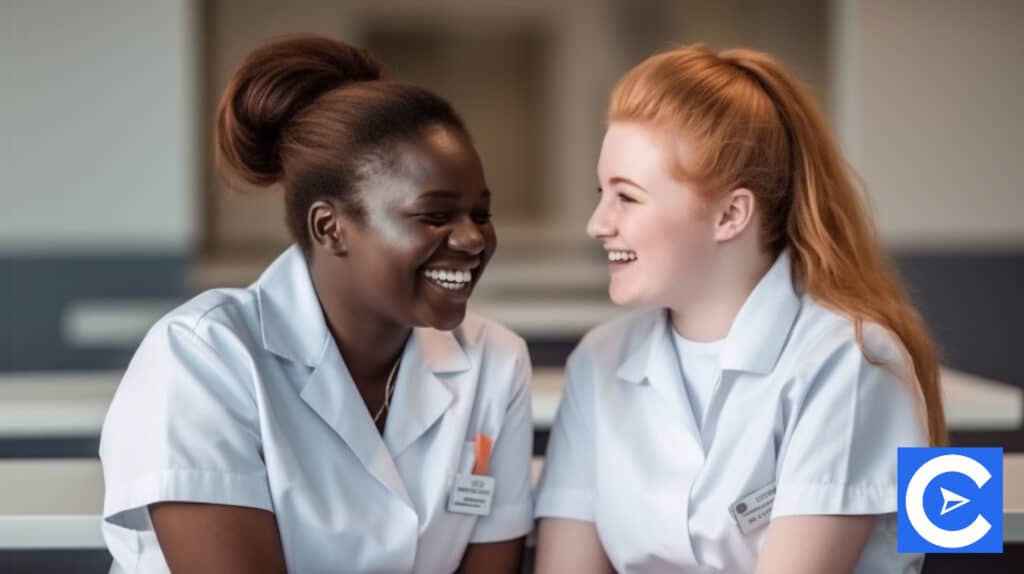 Once you know the CRNA credentials and requirements and decide to pursue your career as a nurse practitioner in anesthesiology, it is important to research the right program.
Various routes can lead you to your CRNA career; however, it is important to ensure that the Council approves any program you choose for Accreditation of Nurse Anesthesia Educational Programs.
The best part is that you can take the program in-person or online, as per your feasibility. Here are some of the in-demand CRNA programs that you can explore:
MSN–CRNA program: The duration of this program is two to four years. The national average of hands-on hours- academic and clinical- totals around 9,369
Accelerated RN-BSN–MSN program: If you move into the CRNA career with a non-nursing degree, you will have to complete the BSN coursework. The accelerated RN-BSN-MSN CRNA program expedites the process and allows a comprehensive classroom and clinical learning format
DNP program: the Doctor of Nursing Practice program is a more advanced and expansive course than MSN and allows the CRNA to prepare for their profession alongside educating them about community health, policy, leadership, and research skills
Post-Master's Certificate: If a CRNA appears for a specialized program after their MSN, they can opt for this certification. There are different types of these programs (full-time or part-time) offered, but it generally includes 52 credential hours for academic and clinical training
The nursing programs offer a significant amount of hands-on academic and clinical training, yet many institutes offer online CRNAs programs.
State boards specifically approve these nursing programs for people who want to pursue their nursing careers but cannot fulfill certain education requirements due to some problems like family responsibilities, round-the-clock working hours, or disabilities.
You can take up the in-person core modules in the online programs, as per your ease- usually, 2-3 times per semester is enough.
Moreover, you can join the nearest healthcare facilities for clinical training and fulfill the practicum hours.
If you are stressed about the credibility of online CRNA programs, then worry not.
Every online program is accredited, similar to the in-person CRNA nursing programs.
Whether you opt for an in-person program or the online one, do your research. Explore all the educational requirements and the eligibility criteria.
Financial Aspects of CRNA Education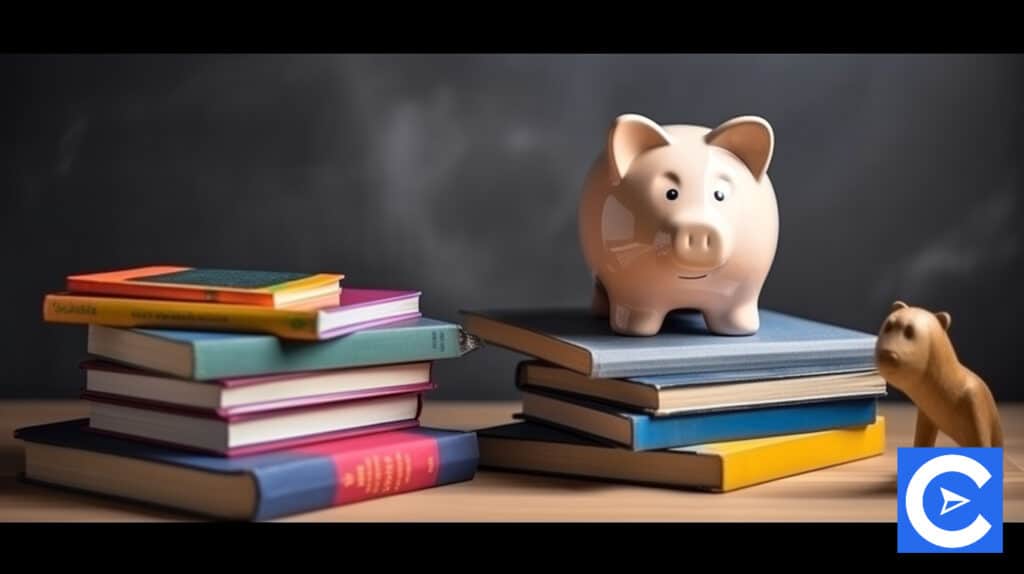 Before you enroll in any CRNA program, it is important to evaluate how you will pay for it- because not everyone can afford a hefty fee.
Fortunately, if you are on a tight budget, you can leverage certain scholarships, grants, loans, or any other form of financial assistance that will help you with your CRNA tuition costs.
You can take help from the following:
Scholarships: Many states and institutes offer scholarships to help students. As a CRNA, you can look for the following:
AANA or the American Association of Nurse Anesthetics offer financial support to candidates who have completed six months of their CRNA educational programs
AAUW or the American Association of University Women provides career development grants ranging from $2000 to $12000 for women who got a bachelor's degree five years before and are looking to change or advance in the CRNA career
The AACN or after-college scholarship fund is worth $10,000 for candidates pursuing their education in a bachelor's, master's, or doctoral degree program
Tuition reimbursement via your employer as a part of the retention and recruitment programs
Financial aid offered by the CRNA program you are enrolled in
Programs offer loan repayments in exchange for services to certain specific, underserved, and underprivileged communities
So, if the only barrier between you and your CRNA career is money, you must explore such financial assistance programs and fund the best fit for you.
Conclusion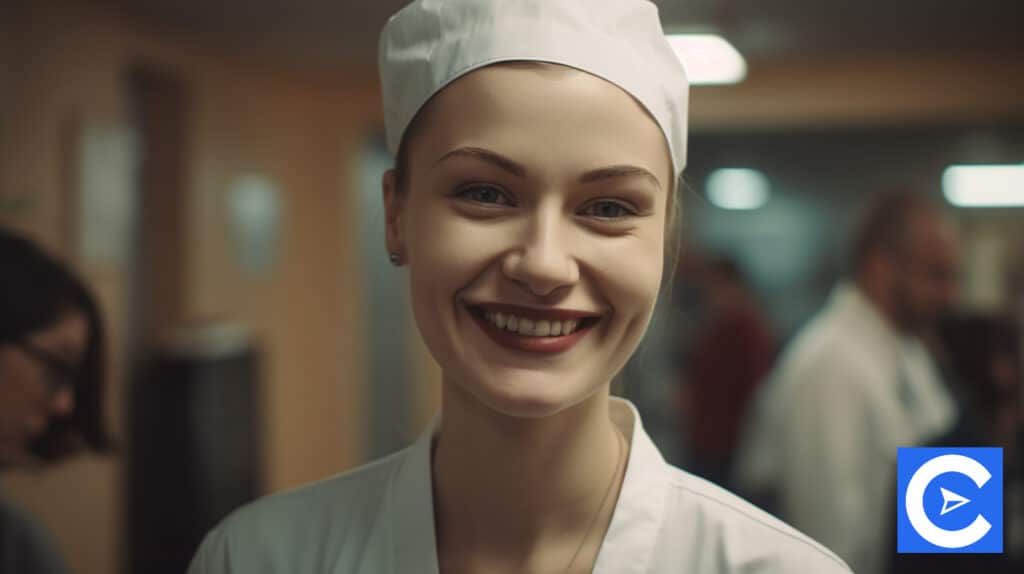 It is important to make every career-related decision wisely and after adequate research to build a secure and rewarding future.
CRNAs are highly in-demand, especially due to the shortage of practicing nurses in healthcare facilities throughout the U.S.
If you are interested in serving the community with the best anesthesia care, you can explore all the 121 Certified Registered Nurse Anesthetists Degree programs offered.
Initially, this 8 year-long educational and clinical program seems daunting, but the advantages are life-long with generous compensations- around $180,000 annually- double the amount earned by RNs.
But, in the end, the decision will always be yours!
FAQs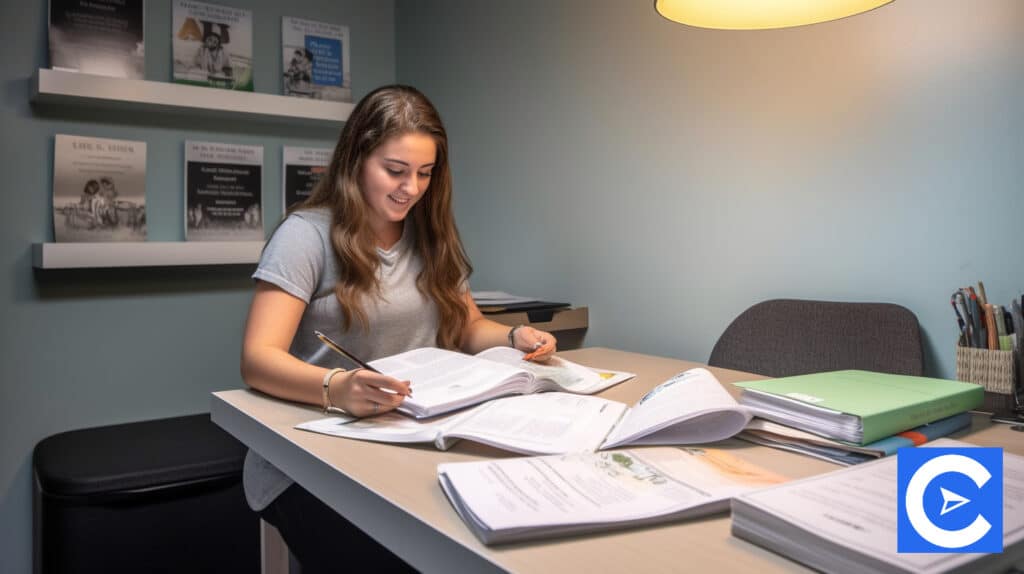 What education is needed to become a CRNA?
To become a Certified Registered Nurse Anesthetist in the U.S, you need to earn a four-year-long bachelor's degree in nursing science- BSN. After the bachelor's, you will also have to complete a master's degree in Nursing Science, MSN, alongside hands-on clinical training to become a CRNA.
Are CNA programs online?
Although every accredited CRNA program requires hands-on academic learning and clinical training, many online programs are available. You can leverage such programs if you have other family or work responsibilities. However, you will be required to appear in the classroom learning hours 2-3 times per semester and complete clinical hours in any nearby healthcare setting.
How long does it take to become a CRNA?
It takes seven to eight years of classroom learning and clinical training to become a CRNA after you enter your program alongside one year of working as an RN- Registered Nurse and experience in a critical care setting.
How to become a CRNA?
As per the criteria approved by the state board of nursing, here are the steps to becoming a CRNA:
– Earn a Bachelor of Science in Nursing (BSN) degree
– Pass the  national nursing or NCLEX-RN Exam
– Gain active experience as a registered nurse
– Earn a master's or post-grad nursing degree
– Become a Certified Registered Nurse Anesthetist after acquiring the licensure
Is the CRNA the same as the RN?
No, they are not. RN is a part of the CRNA degree program. Certified registered nurse anesthetists need to complete an undergraduate – BSN degree. Then, become an RN- registered nurse, and gain one year of experience in a  critical care setting. Lastly, complete the CRNA degree program, which is 28 – 36 months long. Meanwhile, they can also earn a master's MSN degree.