Hello and welcome to another informational article comparing Certified Registered Nurse Anesthetists to Physician Assistants.
You will learn from this article the job descriptions, salary differences between the two designations, factors to consider when choosing between CRNA and PA, and more.
This article discusses the following and more:
CRNA vs PA – What You Need to Know
CRNA vs PA – Job Duties
CRNA vs PA – Education Requirement
CRNA vs PA – Salary & Job Outlook
CRNA vs PA – Which is the Best Career Path for Me?
So, let's continue!
CRNA vs PA – What You Need to Know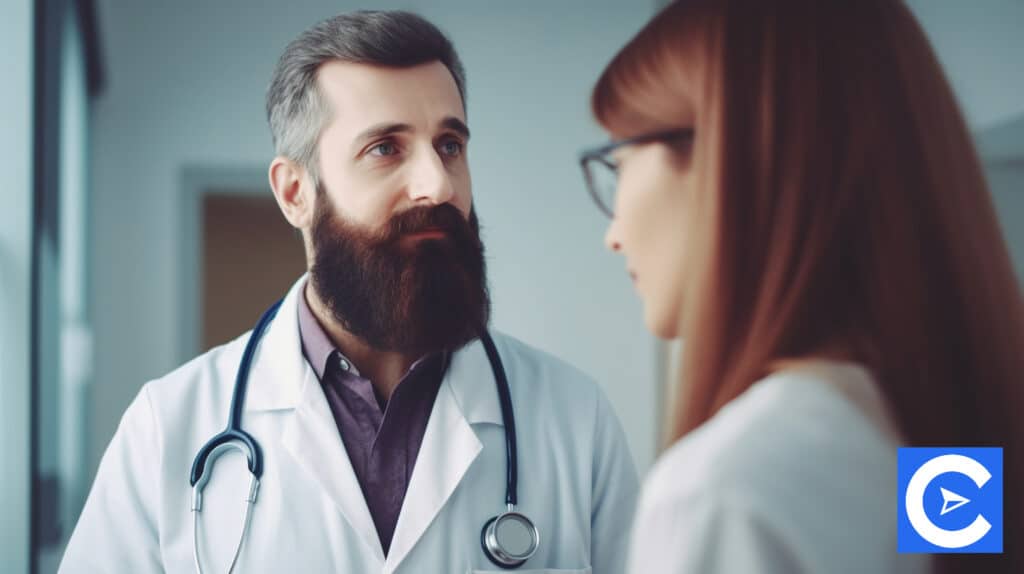 Saving lives is the most rewarding profession on the planet.
However, deciding which occupation best suits your skills might be tough.
Medical professionals are commonly referred to as nurses or doctors, although there are several vocations between these.
When deciding whether to become a CRNA or a PA, you may feel stuck.
A CRNA is an Advanced Practice Nurse that specializes in anesthesia.
Physician assistants (PAs) provide many of the same medical services as doctors.
They work as part of a medical team in various settings and medical specialties.
A physician supervises a physician assistant.
PAs have a wide range of skills, which increases community healthcare access and quality.
Physician assistants operate in a variety of settings and specialties in medicine, including:
Doctor's offices
Hospitals
Operating rooms
Urgent care clinics
Emergency rooms
On the other hand, CRNAs can work in obstetrics, cardiology, plastic surgery, dentistry, neurosurgery, critical care, or respiratory care.
CRNAs work in a variety of environments, including inpatient and outpatient clinics:
Operating rooms in hospitals
Units for obstetrics
Surgery for children
Centers for surgery
Centers for plastic surgery
Dental clinics
Centers for pain management
CRNA vs PA – Job Duties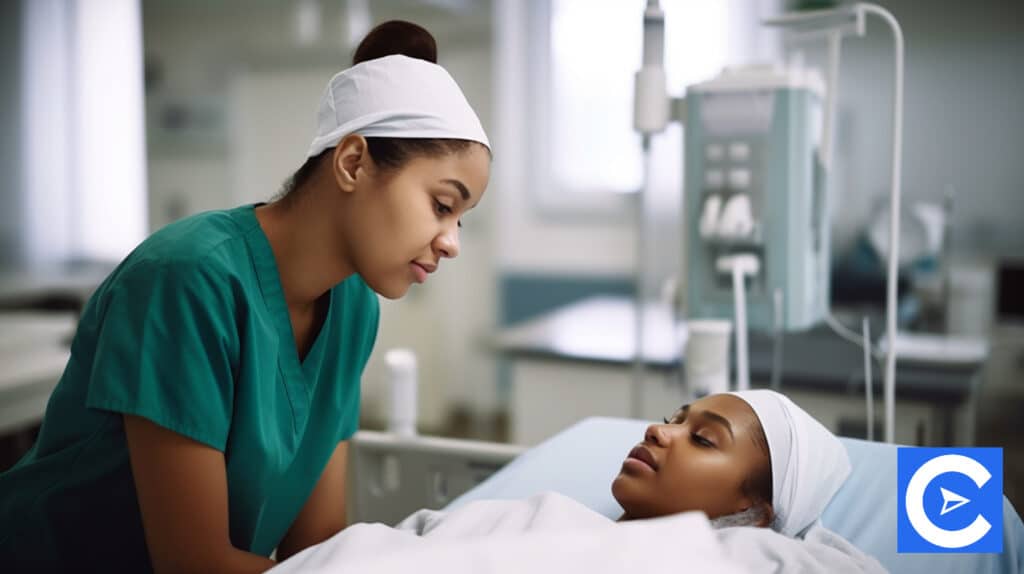 CRNAs use their education, expertise, and talents to administer anesthesia to critically sick patients.
Certified registered nurse anesthetists and anesthesiologists collaborate closely.
The following are some of the job descriptions of a CRNA:
Administer anesthetic to the patient
Maintain the patient's airway
Monitor patients' oxygenation, ventilation, respiration, fluid balance, and temperature
Monitor neuromuscular condition during hospital rounds after anesthesia
To maintain homeostasis, identify aberrant responses and respond with supplementary drugs and fluids
Start an intravenous (IV) line
Epidural analgesia
Place a peripheral or central line in your body
Patients must be stabilized and recovered
A Physician assistant can perform the following duties:
Diagnosis and treatment
Practice preventative care
Assist in surgical procedures
Make ward rounds in hospitals and nursing facilities
Working as a primary care physician
In practice, physician assistants and CRNAs share several responsibilities.
Both professionals are capable of:
Take a look at a patient's medical history
Perform a physical examination
Educate patients
Obtain consent after being told
Tests should be ordered and interpreted
Prescribe medication
Make treatment plans
CRNA vs PA – Skills Needed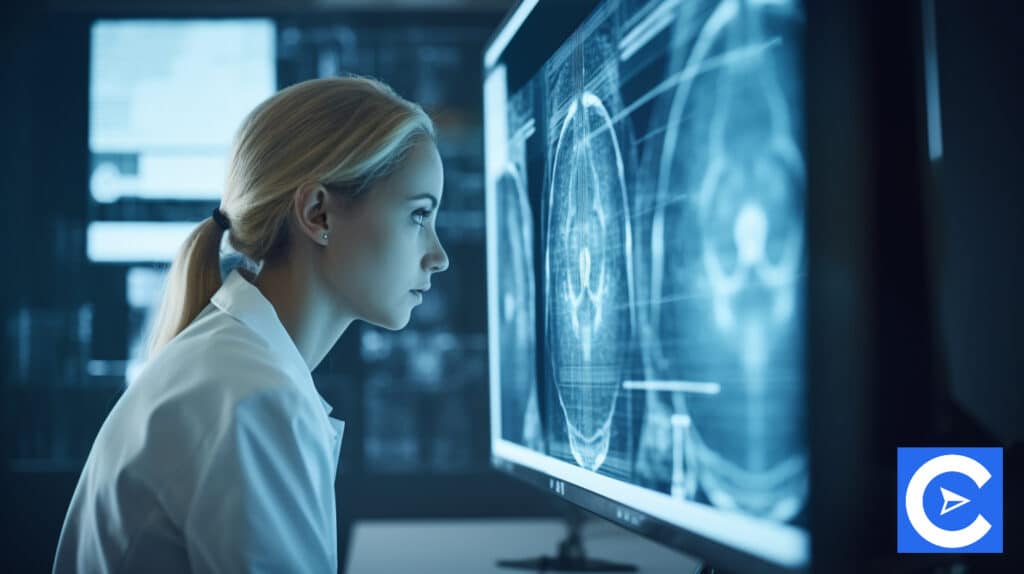 Here are some of the most in-demand abilities among physician assistants:
Communication between the patient and the medical team: Within often stressful medical care environments, physician assistants must speak clearly and compassionately with patients and colleagues in often stressful medical contexts.
Analytical abilities: Physician assistants, like medical doctors, need strong analytical abilities to ensure accurate patient diagnoses and the implementation of responsive care plans.
Personality traits: When interacting with sick or injured people, solid interpersonal skills, commonly known as "soft skills," are essential.
Technical skills: Because of the development and near-universal adoption of electronic medical records in the healthcare business, physician assistants nowadays must be more technically knowledgeable than in earlier generations.
In contrast, a CRNA's top skill sets include:
Accurate record-keeping skills
Bedside manner
Communication and teamwork skills
Intravenous and intramuscular anesthesia administration
Inhaled anesthesia administration
Preoperative, perioperative, and post-operative patient appointments
Administration of blood and medication
Placement of central and arterial lines
Epidural placement
CRNA vs PA – Education Requirements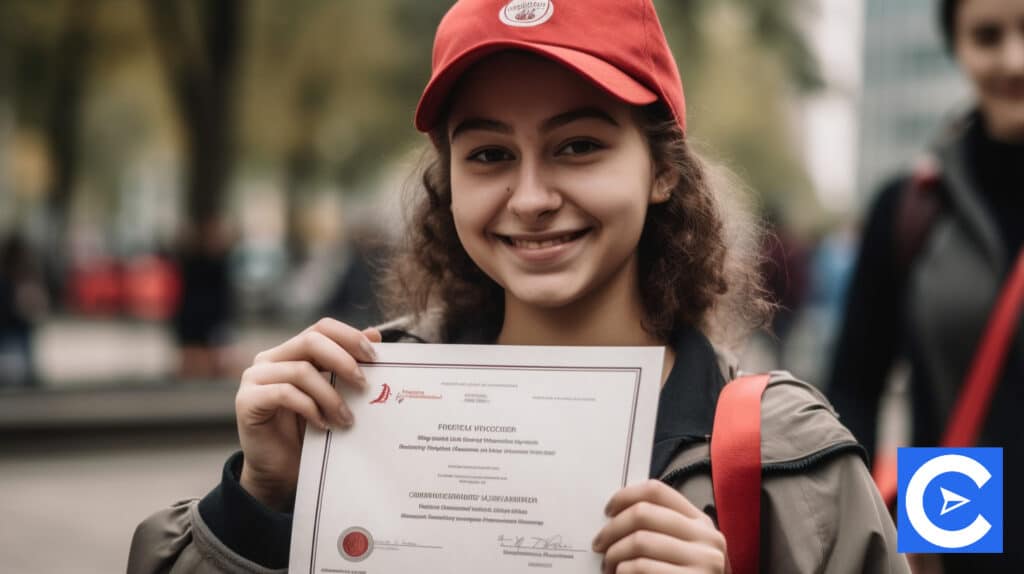 The educational process normally necessitates a graduate degree from a recognized program for both careers.
Therefore, many PA and CRNA programs applicants already have some job experience after earning a baccalaureate degree and completing the necessary classes.
Classroom, laboratory, and clinical education are part of the PA curriculum.
In addition, the curriculum will cover anatomy, pathology, physiology, medicine, pharmacology, diagnostics, and ethics.
Clinicals can be found in family medicine, emergency medicine, women's health, and pediatrics, among others.
If the physician is impressed with your abilities, clinical rotations may lead to permanent employment.
Conversely, the CRNA program is difficult to complete to prepare you for such a demanding vocation.
The courses for the CRNA program include advanced physical evaluation, advanced anatomy and physiology, and pharmacology.
The program also includes cardiac and neurological anesthesia and post-operative care.
The American Association of Nurse Anesthetists (AANA) requires nurse anesthesia program graduates to have an average of 9,369 hours of clinical experience, including 733 hours in their baccalaureate nursing school, 6,032 hours as a critical care registered nurse, and 2,604 hours in their nurse anesthesia program.
The demanding CRNA program will prepare you for the accreditation exam.
CRNA vs PA – Program Length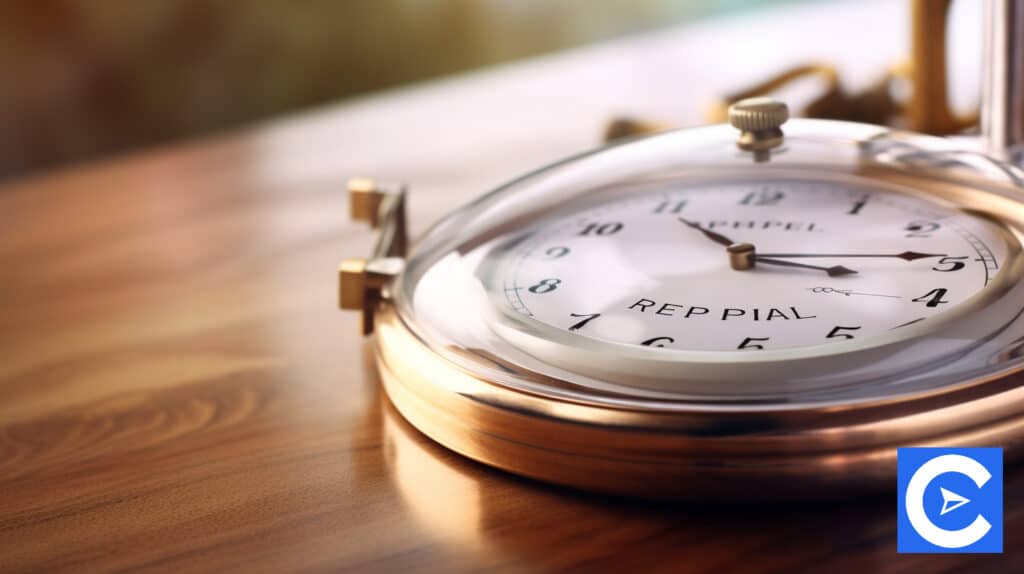 PA programs require at least two years of full-time study if you have a bachelor's degree.
PA programs typically last 27 months or three academic sessions.
On the other hand, the length of the CRNA program is determined by whether or not you are already a Registered Nurse (RN).
You must have a valid, unencumbered RN license and be pursuing your Master of Science in Nursing to become a CRNA.
It also takes roughly 2 to 3 years on average.
It will, however, take at least another two years if you are not a registered nurse.
PA students must have at least 2,000 hours of clinical engagement during their training.
Similarly, most CRNA programs mandate that you complete 2,000 clinical practice hours over two years.
CRNA vs PA – Program Cost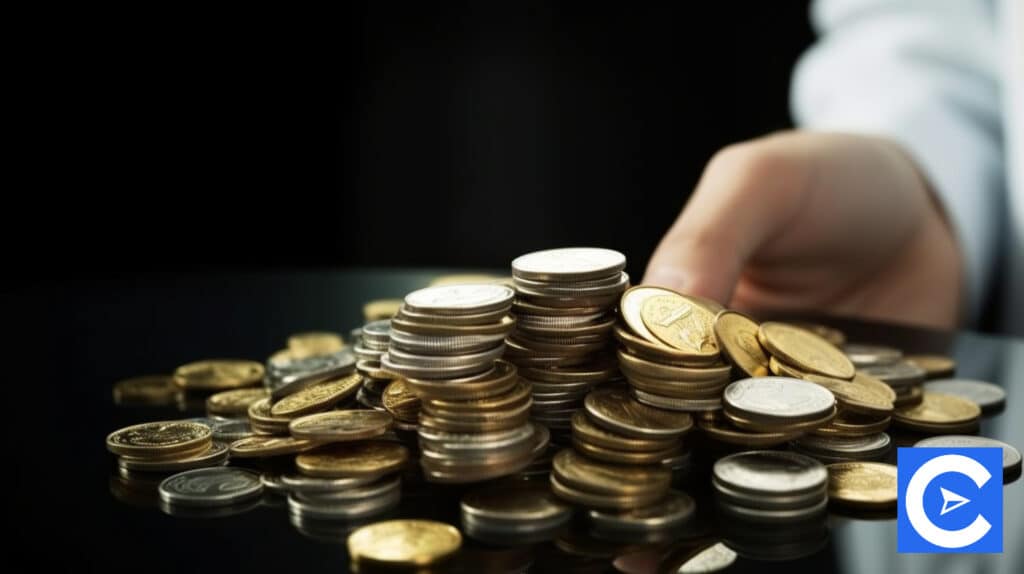 The cost of a healthcare program's annual tuition varies greatly.
For example, the cost of a CRNA or PA program is determined by whether you attend a public or private school and whether you are a resident of the state or paying out-of-state tuition.
The total cost of the CRNA program ranges from $25K to 110K.
The most expensive CRNA programs can cost up to $190,000.
On the other hand, the total cost of a PA program ranges from $30K to 180K.
Private schools are more expensive.
The most costly programs can cost up to $180,000.
BSN to MSN with a specialty in CRNA costs about the same as going from a BSN to a PA graduate degree.
If you do not have a BSN, however, the path to becoming a PA is substantially less expensive.
CRNA vs PA – Financial Aid & Scholarships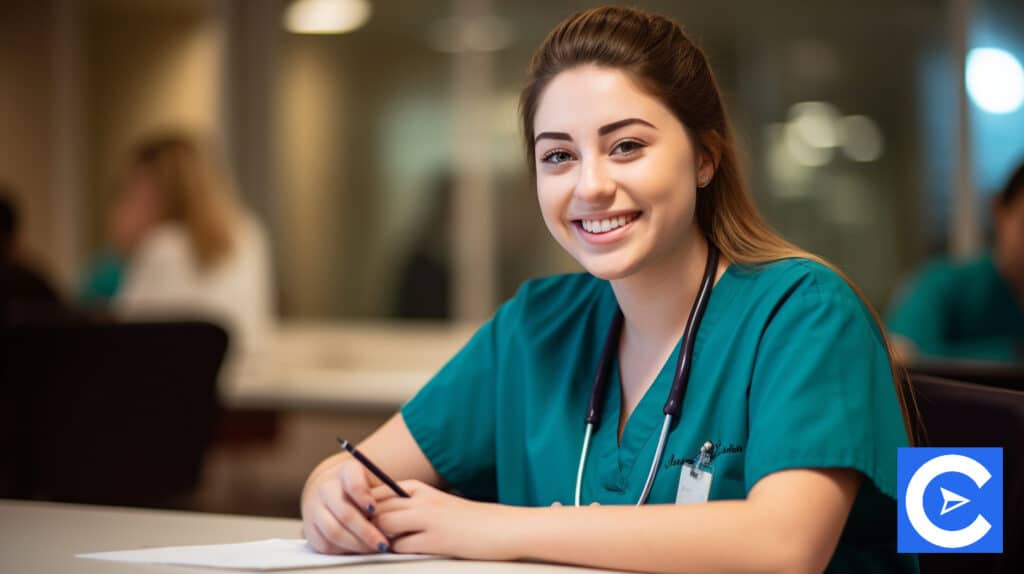 When you're accepted into a PA or CRNA program, you'll fill out a financial aid application named FAFSA or the Free Application for Federal Student Aid, which will determine if you're eligible for funding from nine federal programs as well as many state and local ones.
Various CRNA and PA programs offer many types of financial aid for enrolled students.
These financial aids, scholarships, and grants have minimum educational requirements such as GPA, demonstration of exceptional skills, and more.
If you enroll in certain programs, you may be eligible for free tuition, plus a full-time salary.
Enrolled students will exchange this financial assistance for some stipulated years of active duty service.
These programs include the US Army Graduate Program in Nursing Anesthesia in Texas and the Military Nurse Anesthesia Program offered by the Uniformed Services University of the Health Sciences in Maryland.
You may optionally get $2,100 per month plus loan repayment up to $50,000 for joining the Army Reserves.
The Army provides opportunities to become a PA through the IPAP, located at the Army Medical Department (AMEDD) Center & School, Joint Base San Antonio – Fort Sam Houston, Texas.
This offer is available to highly qualified officers, warrant officers, and enlisted Soldiers with exceptional educational opportunities to become a PA.
This job offer includes full compensation and perks and is funded totally by the government.
CRNA vs PA – Admission Requirements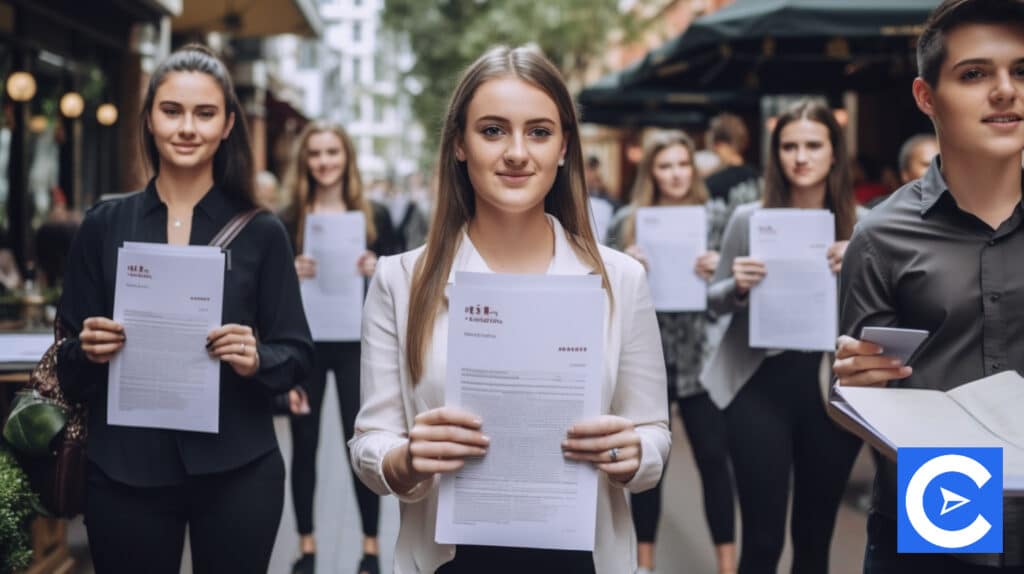 To enroll in a CRNA program, you need to have a bachelor's degree and be a registered nurse with a valid and unencumbered license.
In addition, nurses should have at least two years of critical care experience, such as in the ICU (Intensive Care Unit) or the Critical Care Unit (CCU).
The requirements may differ depending on the university. Most CRNA programs require a 3.0 GPA in the following courses:
Biology
Chemistry
Physiology and Anatomy (I and II)
Microbiology
Psychology
Statistics
Human Nutrition
A bachelor's degree (any field) with a GPA of 3.0 or better is required for admission to a PA program.
You must also take the Graduate Record Examination (GRE) within five years of applying.
The Medical College Admission Test is accepted by several schools (MCAT).
The majority of colleges expect you to have clinical experience.
The following classes may be required on your transcripts:
Statistics
Chemistry
Biology
Physics
CRNA vs PA – A Day in the Life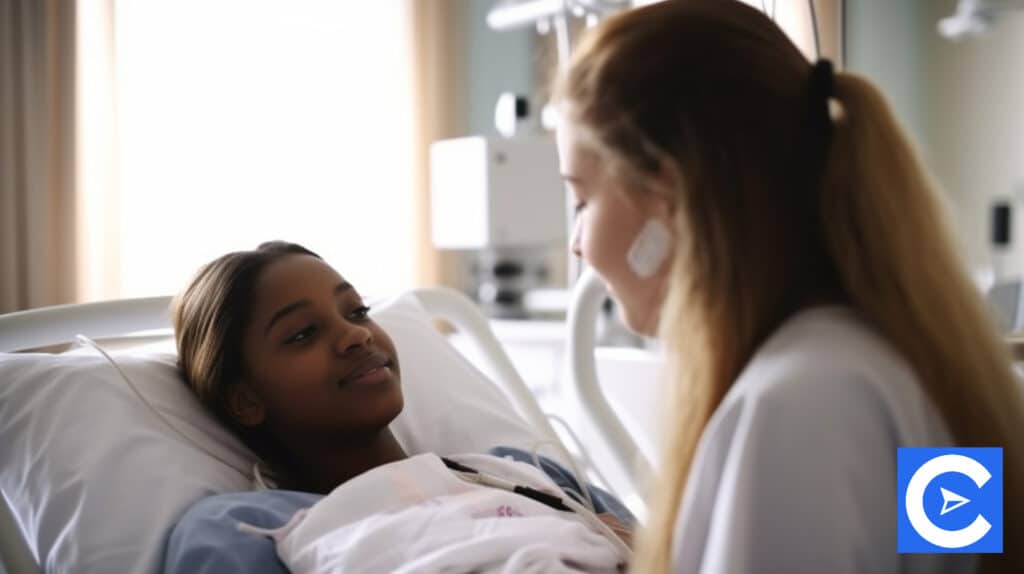 A physician assistant's workday can be seen as follows:
7:00: Meet with the ICU team and receive an update on all of the unit's patients.
7:30: Pre-round on patients.
Examine all of their lab results as well as their vital signs.
9:00: Present the patients to the ICU staff for rounds (physician and nurses).
11:00: Perform consultations by prioritizing the most critical issues first.
Then, discuss your findings with the ICU team when you've completed your consultations.
2:00: A new patient has been admitted to the ICU.
You will place urgent orders and perform rounds on the patient as a PA.
3:30: Meet with the doctor and nurses to discuss the patient.
4:00: Caffeinate and catch up on any charting.
5:00 to 7 p.m: the ICU staff will begin pre-rounding for shift change.
Throughout the shift, rapid responses are intermingled at random.
Rapid responses refer to patients whose health is fast deteriorating.
A respiratory therapist, an ICU nurse, and a PA make up the team.
In contrast, the typical daily life of a CRNA is as follows:
7:00: The day of the CRNA starts.
After putting on hospital scrubs, a cap, a surgical mask, and boots, it's time to check the anesthetic equipment in the operating room.
7:30: It's time to prepare for the case at 8 a.m.
First, the CRNA reviewed any pertinent medical history in the patient's chart, such as cardiac difficulties or BMI (Body Mass Index).
Next, the CRNA will interview them about their medical history and perform a physical assessment before obtaining informed consent.
Finally, during a surgical time-out, they will execute an American Society of Anesthesiology (ASA) score on a scale of one to five, which will be announced.
8:00: During the surgery, administer an anesthetic.
Throughout the procedure, keep an eye out for changes in vital signs, blood in the urine, or any other indicators of hemodynamic instability.
The rest of the day is dependent on the length of the surgery and the patient's health.
Certain surgeries may last the entire shift until the CRNA goes home at 7 p.m.
Other procedures may be completed in under two hours, allowing the CRNA to administer multiple anesthetics in a single day.
Having the lives of patients in your hands is always a huge responsibility.
After the procedure, the CRNA checks for stability before transferring patients to the POST-ANESTHESIA CARE UNIT (PACU).
CRNAs may also round on post-op patients after the operation is completed.
CRNA vs PA – Salary & Job Outlook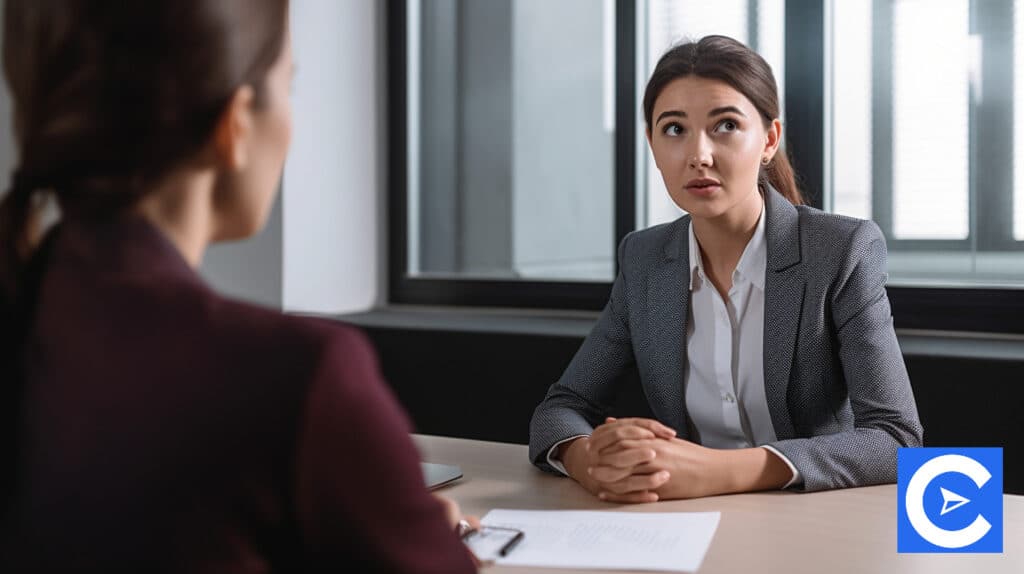 Both vocations have a bright future because of the increased demand for healthcare services due to an aging population.
In addition, the Bureau of Labor Statistics (BLS) indicates physician assistants have a better-than-average job outlook.
Between 2020 and 2030, the number of PAs employed is expected to rise by 31%.
Because physician assistants can be trained rapidly, are increasingly covered by health insurance, and are an important element of a collaborative team, they continue to play a growing role in medicine.
PAs are especially needed in rural and underserved areas for primary care.
Nurse anesthetists have a less promising work outlook.
The need for CRNAs is expected to increase by 17% between 2020 and 2030.
The average annual income for a PA is $96,561.
The pay scale is from $78K to $124K.
A CRNA earns much more money with an annual income of $152,222 and a pay range of $101K to $199K.
CRNA vs PA – Certification, Licensing, and Recertification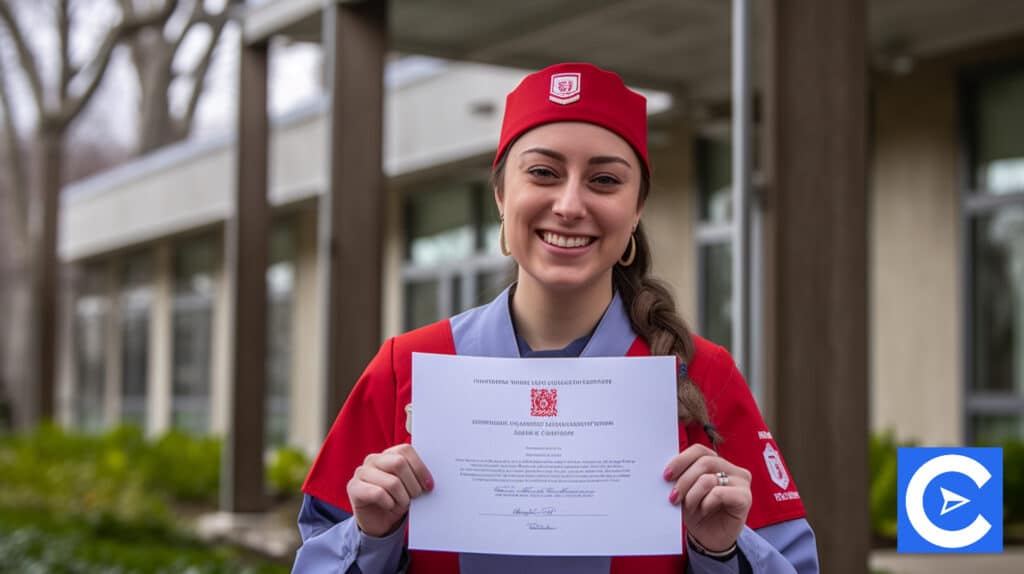 PAs must pass PANCE (the Physician Assistant National Certifying Examination) through the National Commission on Certification of Physician Assistants (NCCPA).
Physician assistants are licensed by a medical examiners' board, a state medical board, or other governing bodies.
To maintain their licensure, they must complete 100 hours of continuing medical education (CME) every two years and a recertification exam every six years.
However, CRNAs must:
Pass the National Boards of Certification and Recertification of Nurse Anesthetists (NBCRNA) certification exam
Apply for Advanced Practice Registered Nurse (APRN) license
Maintain CRNA certification and APRN license in good standing with the state
CRNA vs PA – Which is the Best Career Path for Me?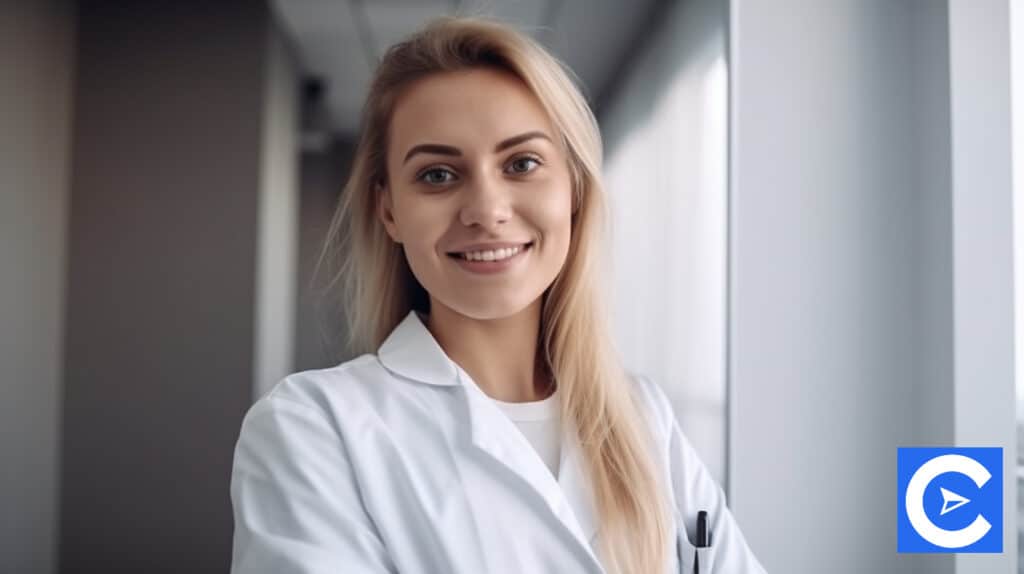 There are many points to note while deciding whether to pursue a career in anesthesia or as a PA.
Becoming a CRNA could be the way to go if you're interested in pharmacology and employing critical thinking to detect tiny changes in a patient's condition.
On the other hand, consider becoming a PA if you desire to work in surgery or a medical office.
Whether you choose to be a CRNA or a PA, you will make a difference in the lives of your patients.
Both professions play an important part in the healthcare system
Conclusion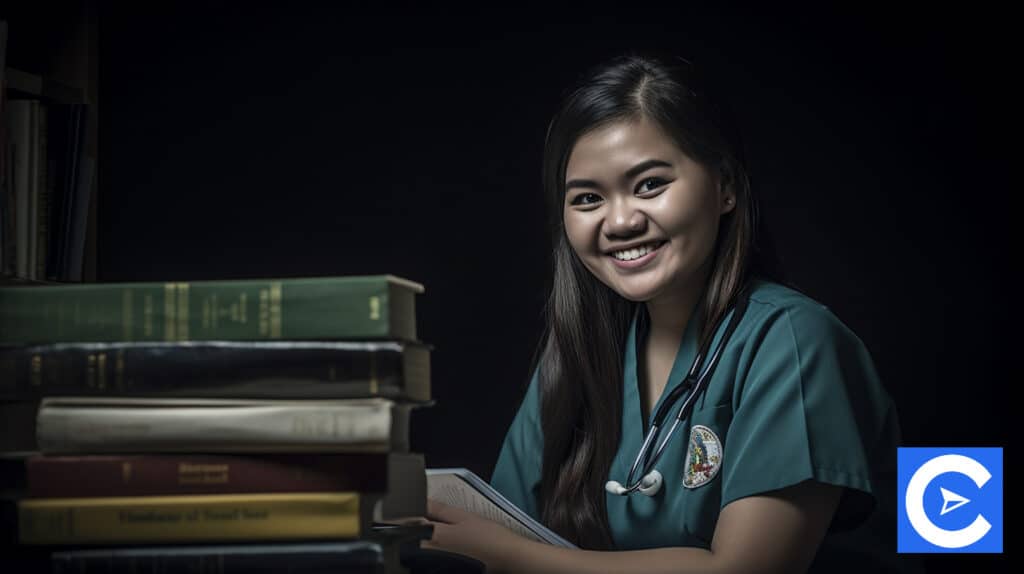 Finally, it is essential to consider the contrasts and similarities between physician assistants and nurse anesthetists concerning their healthcare philosophies, educational opportunities, and specializations to see which best fits you.
FAQs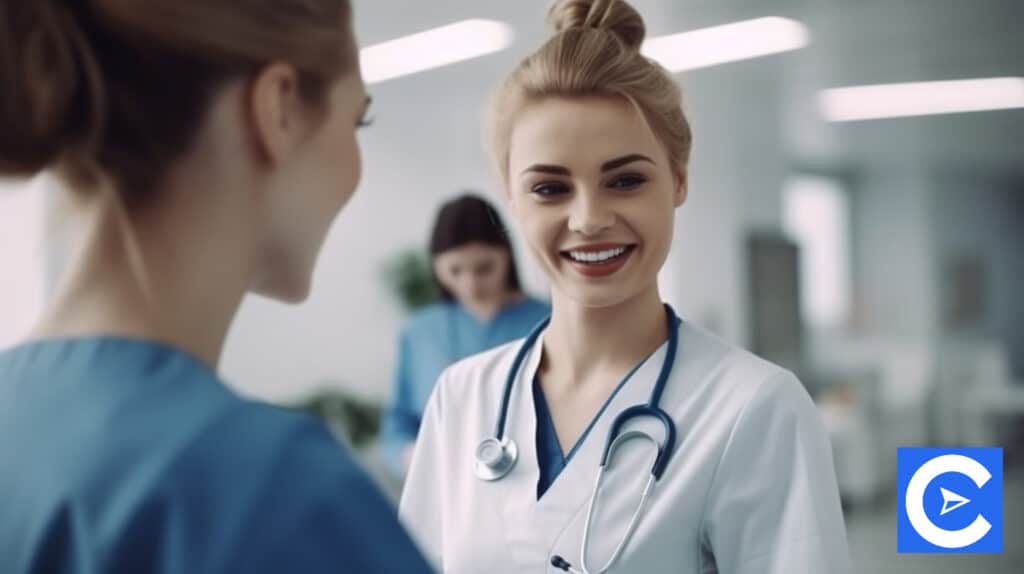 Can a PA go to CRNA school?
For people with non-nursing Bachelor's degrees, the quickest route is to apply for an accelerated (entry-level) MSN (Master of Science in Nursing) program. Physician assistants who want to work in anesthesiology need more education. An anesthesiologist assistant, a PA working in anesthesiology, is the most common path selected.
Can a Physician Assistant Do Anesthesia?
Physician assistants who have completed a physician assistant(Anesthesia) post-graduate diploma can work within an anesthetic team under the supervision of a Lead Anesthetist. A PA, however, cannot practice anesthesia without first completing a recognized curriculum and passing the National Commission for the Certification of Anesthesiologist Assistants – NCCAA exam.
Does a CRNA make more than a PA?
Without a doubt, the average CRNA will make more than the average PA. For example, in Houston, new grad CRNAs make around 130k, and new grad PAs make around 75k. Depending on the context, the CRNA will be more autonomous but must always work under the supervision of a physician.
Can you work while doing CRNA or PA programs?
Most students cannot work while attending CRNA school since nurse anesthesia programs are time-consuming. Part-time while attending PA school might be challenging. Most PA programs explicitly prohibit students from working in any manner throughout their academic year. However, if your program permits you to work, proceed with caution.
Are there more CRNAs than PAs in the US?
Figures from the US BLS indicate about 125,280 physician assistants in the US. This figure is a sharp contrast to 41,960 active CRNAs. Increased demand for CRNAs is outstripping supply due to several causes, including an aging population and the growing number of patients with health insurance.
References
Essential Physician Assistant Skills
Physician Assistant Program Tuition
Physician Assistant Job Outlook
Physician Assistant Salary Range