Welcome to this comprehensive guide on CRNA interviews.
After all of your hard work in CRNA school nursing school, you've finally landed an interview, studied for the NCLEX, and sent out countless resumes.
So, do you show up and win them over with your endearing demeanor?
The team from Nurse Code provides the following tips:
Introduction
Different types of interviews
Nurse anesthesia interview questions
Additional tips for your interview questions
Let's get right to it!
CRNA Interview Tips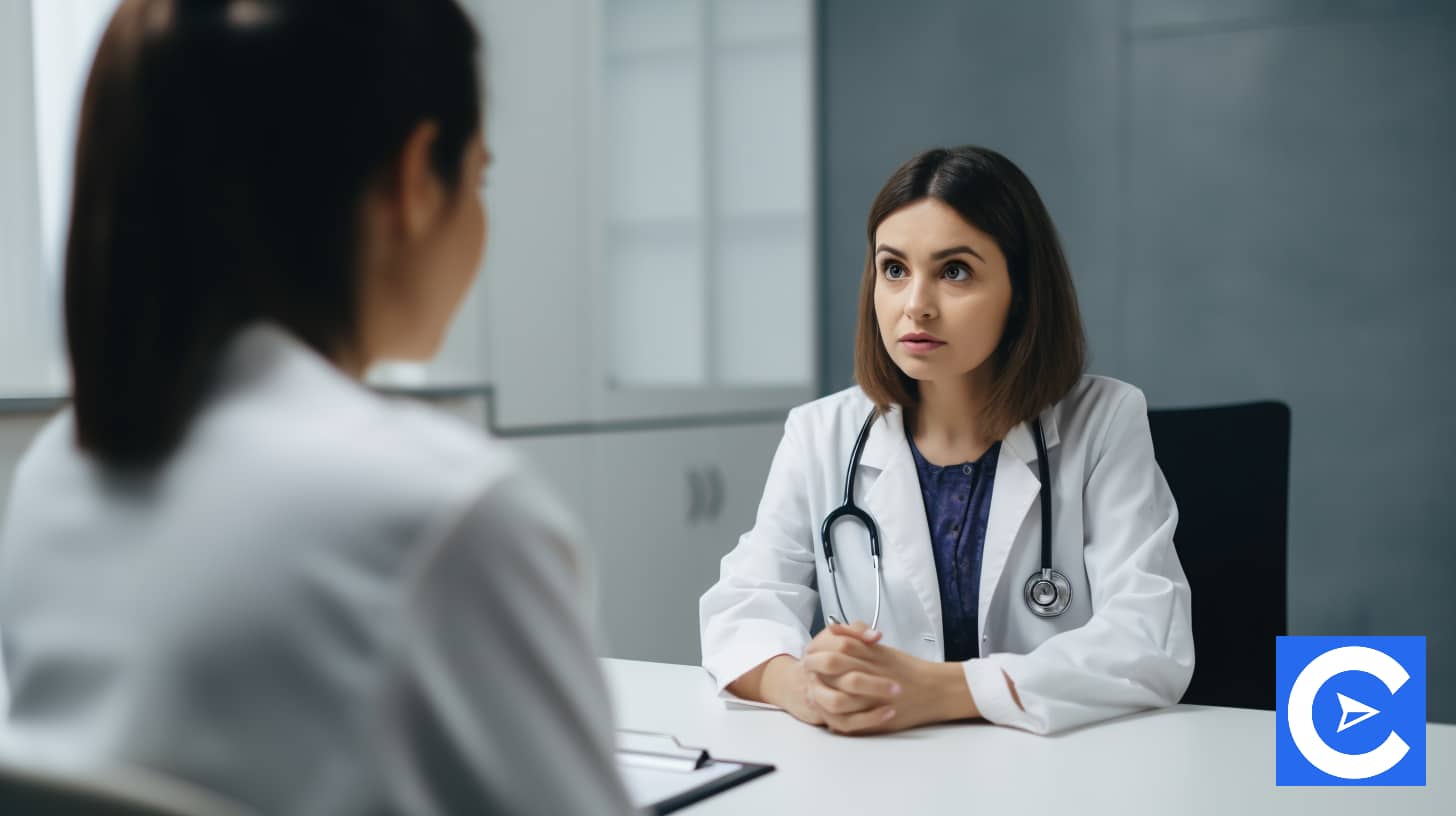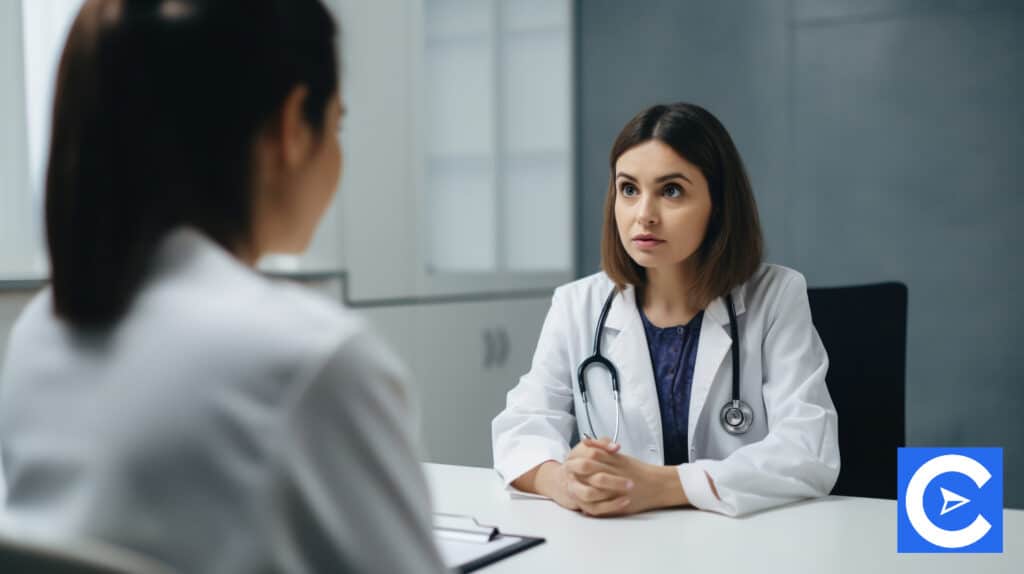 Like CRNA school interview questions by a school admissions committee, nursing interviews necessitate a great deal of planning and practice.
This breakdown of common questions and CRNA interview prep tips will teach you everything you need to know about wowing your nursing interview audience!
First and foremost, you must comprehend the interview's purpose.
Employers have already assessed that you possess the majority of the essential qualifications of a certified registered nurse anesthetist when you've been invited to one.
The goal of the job interview is to see if at the end of your CRNA program, they like you and if you'd make an excellent addition to their nurse anesthesia team.
They also want to know if your credentials from the anesthesia program or nurse anesthesia school are legit.
An in-person interview often follows this format:
Within the first 5-10 minutes, the interviewee is introduced. It could involve light-hearted banter to break the ice and establish a connection
Information gathering and questions/answers take roughly 20-45 minutes on average. This is the moment for the interviewer to assess your suitability for the job and express your qualifications
The last 5 minutes or so will be devoted to closing statements. This is your chance to ask any remaining questions. Make sure you have at least 2-3 questions prepared in advance (if you run out of ideas)
Different types of interviews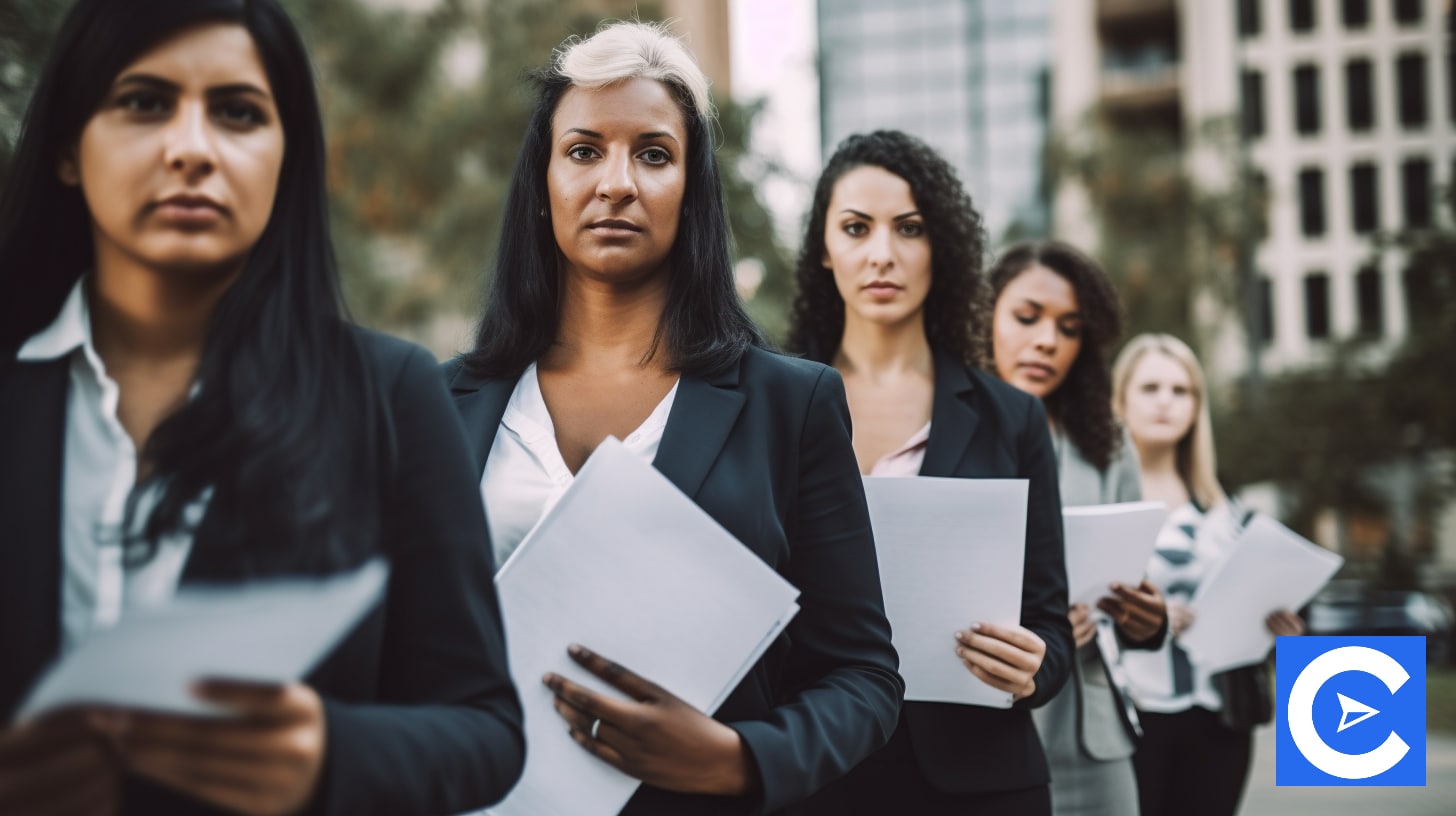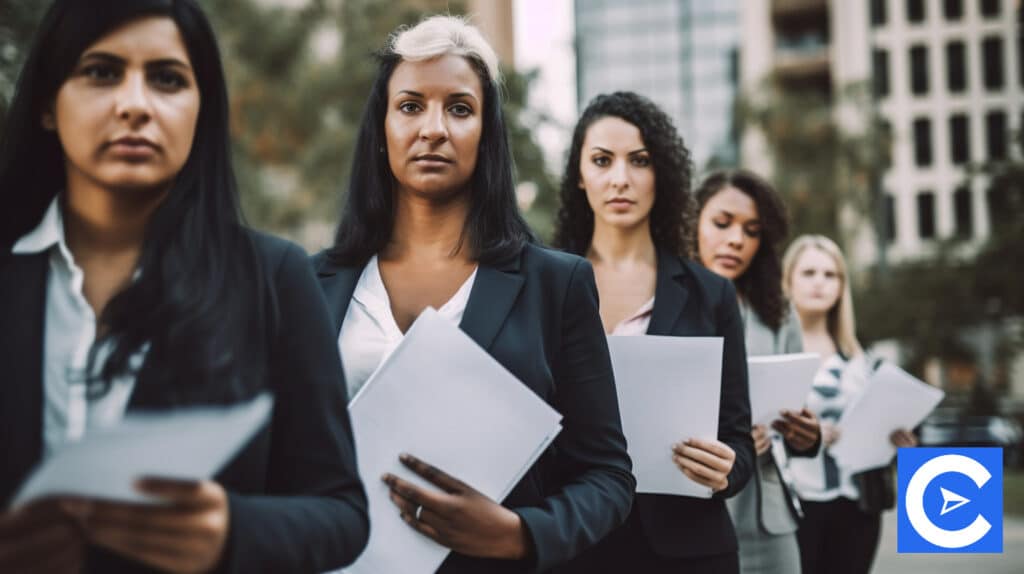 While several forums can conduct a nurse anesthetist interview, most are face-to-face meetings.
There are various types of in-person interviews you may encounter.
They include:
Selection Interview
The interview is your first chance to speak with the hiring manager.
Although there is no set formula for this interview, some people may use a score sheet.
Use this as an opportunity to fit your personal experiences, tales, and engaging personality to the job.
Panel Interview
Have you experienced this before?
A situation where you go into an interview expecting to meet with one individual, only to be confronted with three others; is awkward.
Not yet? Consider yourself fortunate because it is pretty standard.
As a result, you should arrive at your interview prepared to meet various people.
That's why you should always bring at least five copies of your resume with you.
Interviewees may feel exposed and reactive after participating in a panel discussion.
While several department heads provide helpful input to companies, candidates may feel rushed and overwhelmed.
Preparation is a surefire technique to increase your self-assurance.
Maintaining eye contact with all participants, engaging in conversation with the entire group, sharing personal tales, and smiling are the best pieces of advice we can give.
It is one of those occasions where several persons interview you, one after another.
For managerial positions, series of interviews are commonly used.
Because you are meeting each applicant for the first time, it is a hybrid of a pre-screen and a selection interview.
Each interviewer participates in the decision-making process as well.
Please make an effort to greet each new interviewer with enthusiasm and answer their questions while properly engaging in meaningful discussion.
Peer Interview
During your nursing job search, you'll almost certainly be asked to participate in a peer interview.
They're used in virtually any facility.
The candidate gets interviewed by possible coworkers in this setting; it allows them to ask specific staff questions and get insider feedback.
It also allows the employees to participate in the selection process.
They want to know that you'll be able to accomplish the job and fit in with their team and unit culture' prepare stories to tell in response to specific clinical and behavioral concerns.
What to know for CRNA Interview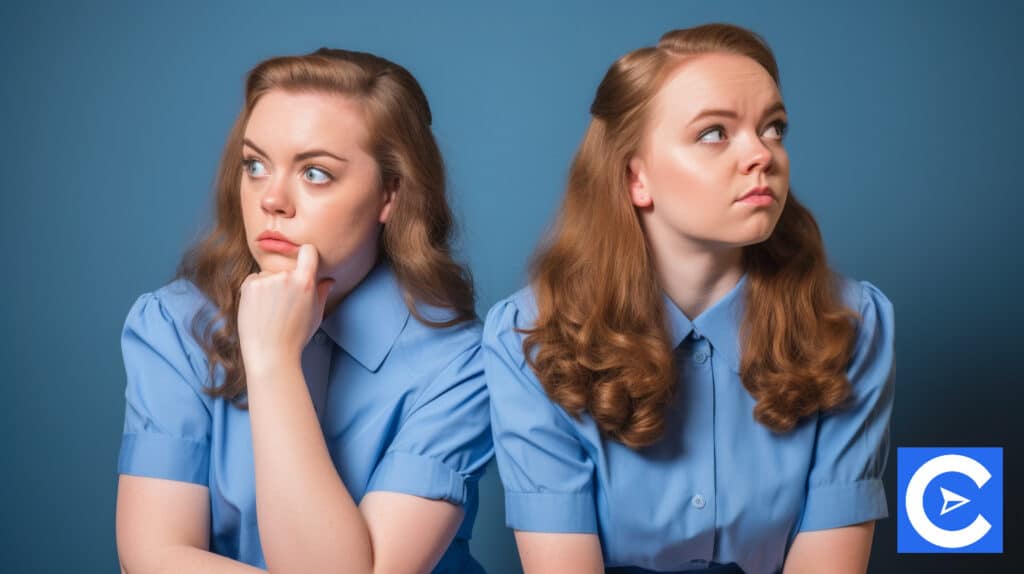 As you may expect, preparation is crucial when it comes to interviews.
The first step is to review the job description and compare your qualifications.
Make a comparative list to break it all down.
List the qualifications the employer is looking for on one side, your hard and soft abilities, successes, anecdotes, and examples that directly address the employer's needs on the other hand.
Everything and anything you need to know is just a click away in the information era.
While it's crucial to read the job advertisement, a lot is left unsaid.
You must be aware of your target audience, especially on possible questions about their hospital.
It's also a fantastic method to learn more about the position you're applying for.
Begin by visiting their website and responding to the following questions:
What are the mission, vision, and values of the facility?
What is the name of the facility?
What is their preferred clientele?
What honors or awards have they received?
Find your future employer on social media sites such as Facebook, Instagram, Twitter, and Linkedin.
All of this helps you gain a sense of their ideas and culture.
What interview questions should I expect at a CRNA interview?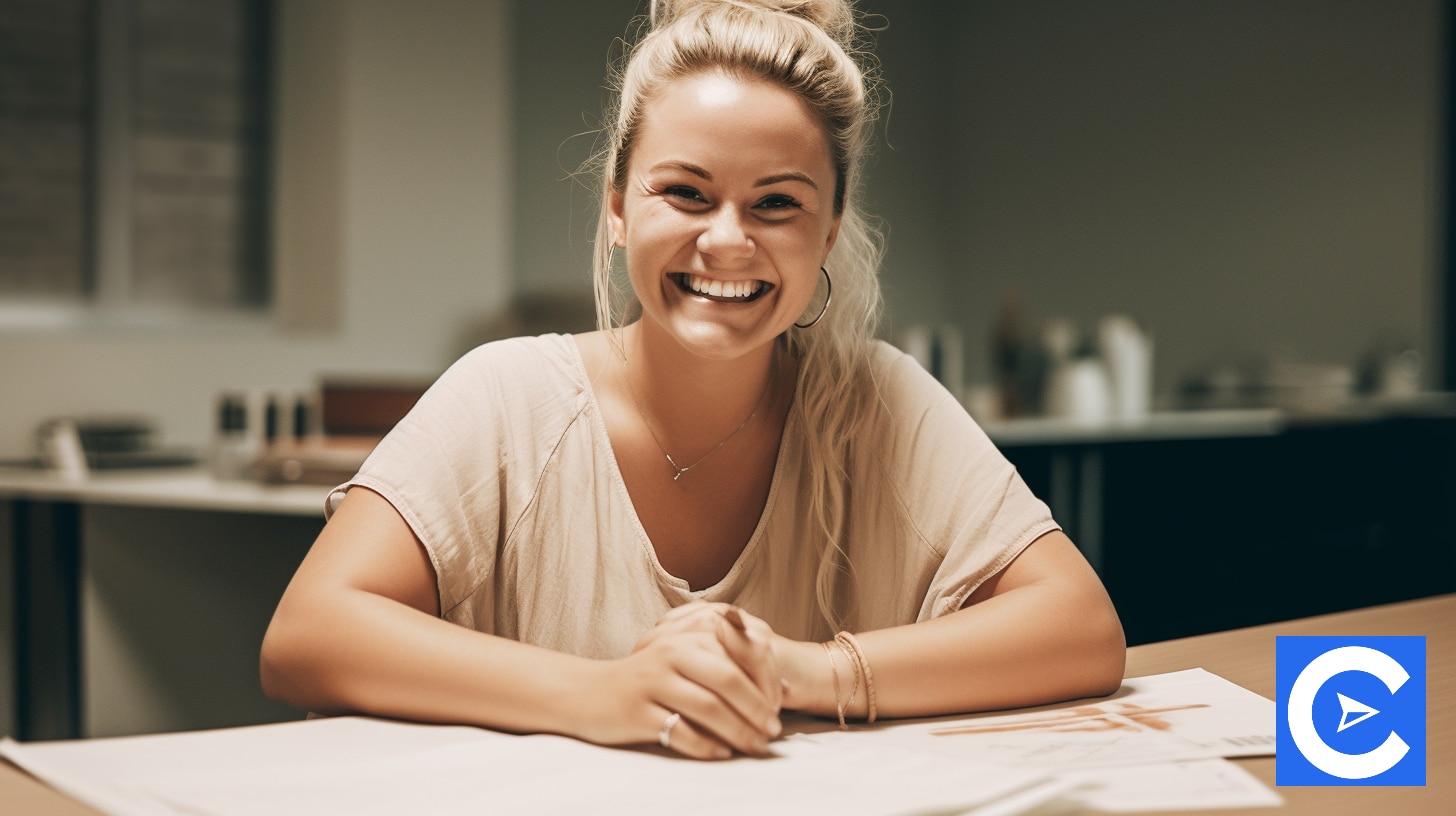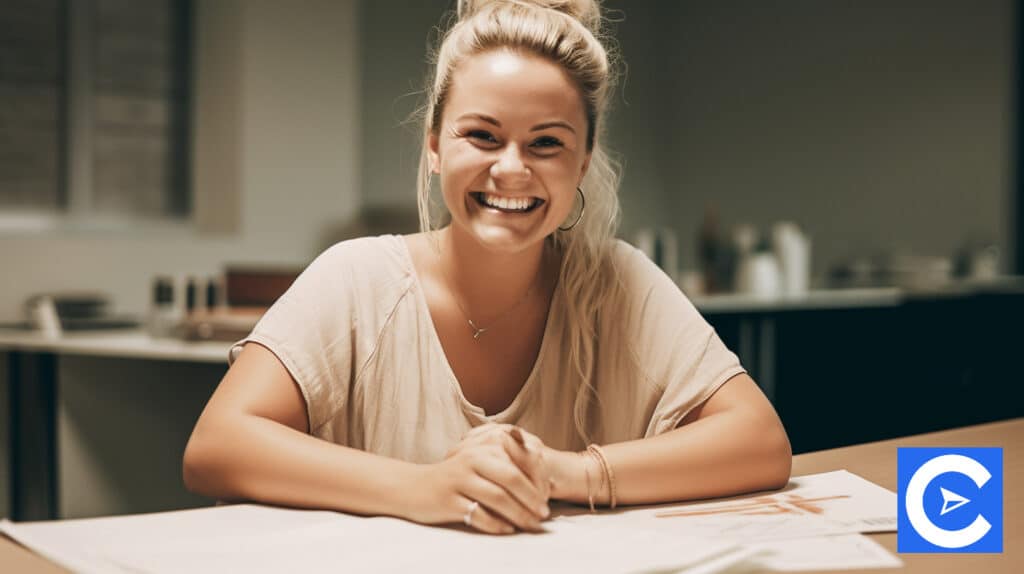 Why did you become an anesthesiologist instead of any other healthcare/ nursing profession? Why CRNA?
Don't deliver a canned response based on your prior experience giving anesthesia.
If things were so straightforward, the post of CRNA would not have been called advanced practice registered nurse (APRN).
Instead, focus on something objective, such as how difficult it is for you.
Nurse tell me about yourself
Begin by discussing your activities before applying for this job, and then conclude with a quick explanation of why you're interviewing.
If you have a CCRN (certified in critical care nursing) or any other certification from AANA, mention it briefly.
Describe to us the function of an EKG machine.
This is a technical question where the interview is looking to single out and test your technical skills developed and honed through the anesthesia program.
The question could vary depending on the interviewers/ panel; they could ask you how to administer an epinephrine shot or the challenges of administering intubations and central lines.
Reviewing notes from your training program is a part of preparing for a CRNA interview.
What has been your ICU experience?
While having more experience is beneficial, you can still get the job with the correct answer.
Essentially, you must demonstrate that you are more than qualified for the position.
In your work experience, describe how you deal with stress.
The interviewer is seeking as much evidence they can of your ability to be self-aware and thoughtful.
Discuss your stress triggers and the ways you use to deal with them.
Mention your ability to multitask, prioritize, and execute effectively under pressure.
Demonstrate your problem-solving ability to the interviewer.
Additional tips for applying to the interview process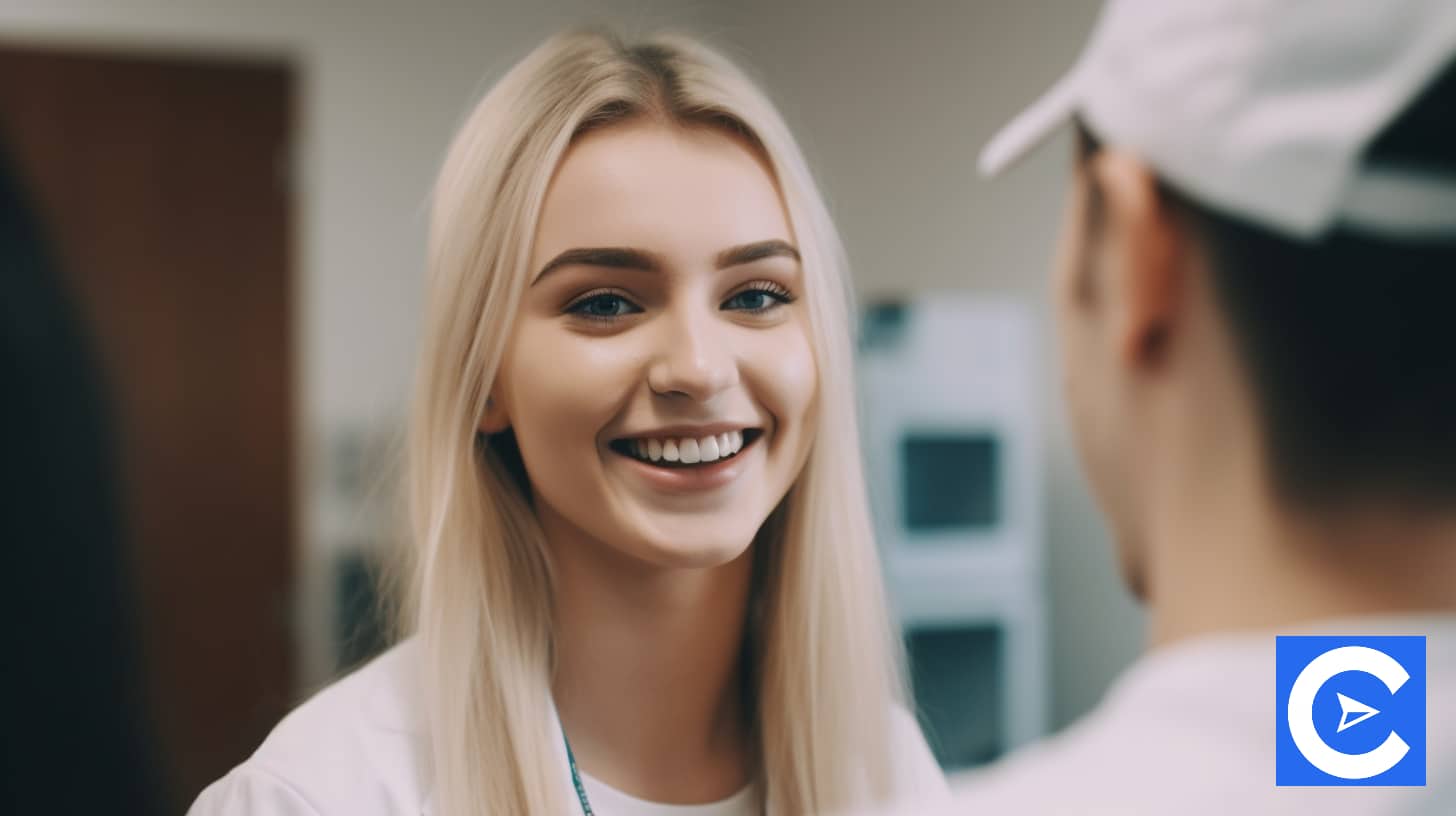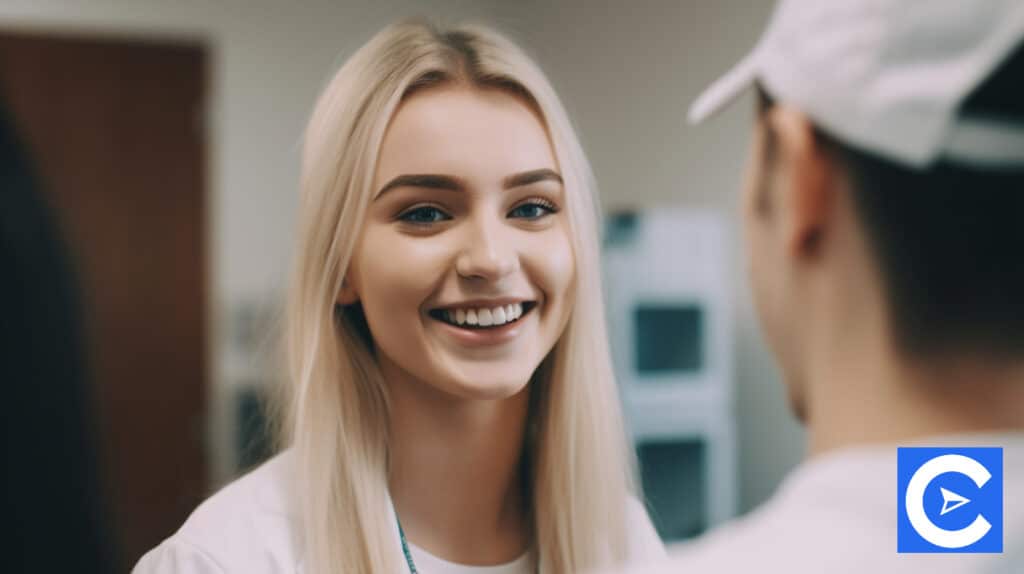 Hold Mock Interviews
We've all been in that situation.
Where do you come up with the ideal response to a question after the opportunity to respond has passed you by?
A part of 'how to study for CRNA interview' involves preparing the best replies, tales, and examples.
This way, your thoughtfulness, and individual responses can catch the audience's attention.
To be clear, we're not advising you to memorize and practice rehearsed responses.
If you cannot find someone to assist you with a mock interview, you can recreate the experience by writing the questions from our downloadable workbook on pieces of paper and placing them in a jar.
Body posture and facial expressions
Before we ever open our mouths, our body language and face reveal our actual emotions and feelings.
If you record yourself when holding a mock interview, you'll notice that you make the same expressions when interviewing.
The same advice applies to CRNA school applicants and current students who might be reading this guide.
There are a few things to keep in mind.
1. Facial Expressions
Do you have furrowed brows? That could be an indication of rage
Do you avoid making eye contact? This could indicate a lack of self-assurance and dishonesty
2. Hand placement
Do you frequently use your hands to communicate? Or, perhaps, not enough?
While you're talking, try examining your hands
Do you play with your hair? Others would interpret that as nervousness
Do you bite your nails? Distraction. We propose that you keep your hands on your lap and use them to accentuate points on occasion
3. Posture
While good posture conveys confidence, bad posture might convey the opposite message. Sit up straight, with both your feet sitting uprightly on the floor, your gaze front, and your shoulders squared to your interviewer.
Non-verbal cues such as cell phone etiquette, a firm handshake, and friendliness are also key.
Conclusion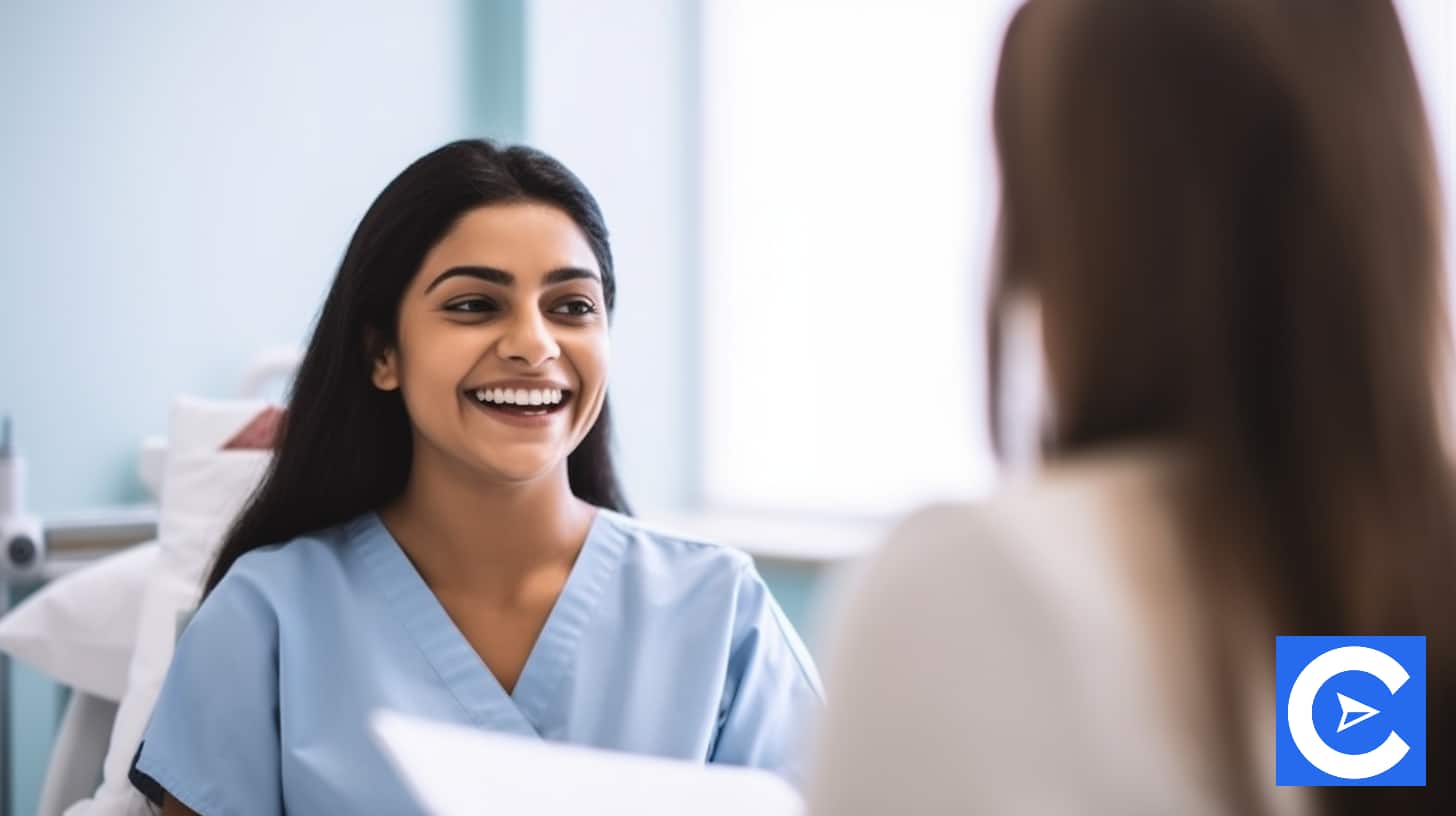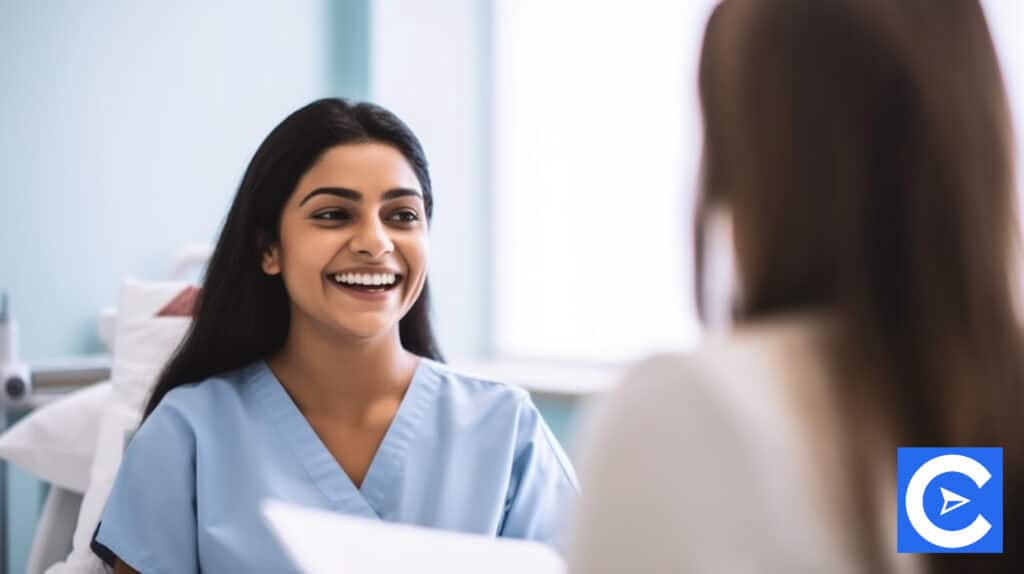 Nurse anesthetists, also known as CRNAs give anesthetic care to patients before, during, and after treatments and monitor vital signs and assess their recovery status.
Interviewers look for individuals who can show effective communication with their expertise and experience in being nurse anesthetists.
In addition to the information above, you can look for interview prep service providers to be prepared for the day.
You can also network with your colleagues and other meds professionals such as SRNAs, shadowing and asking them for advice.
FAQs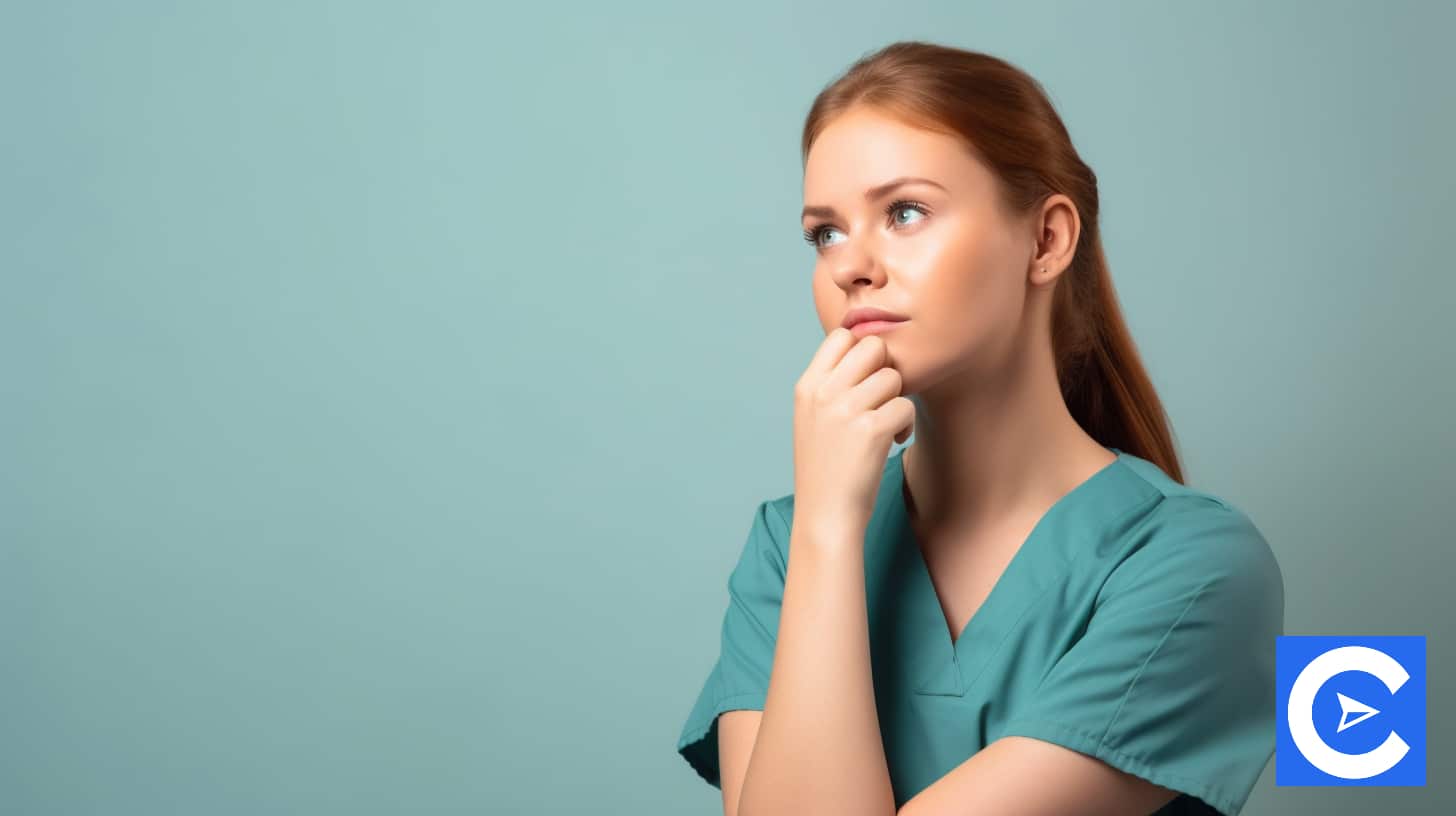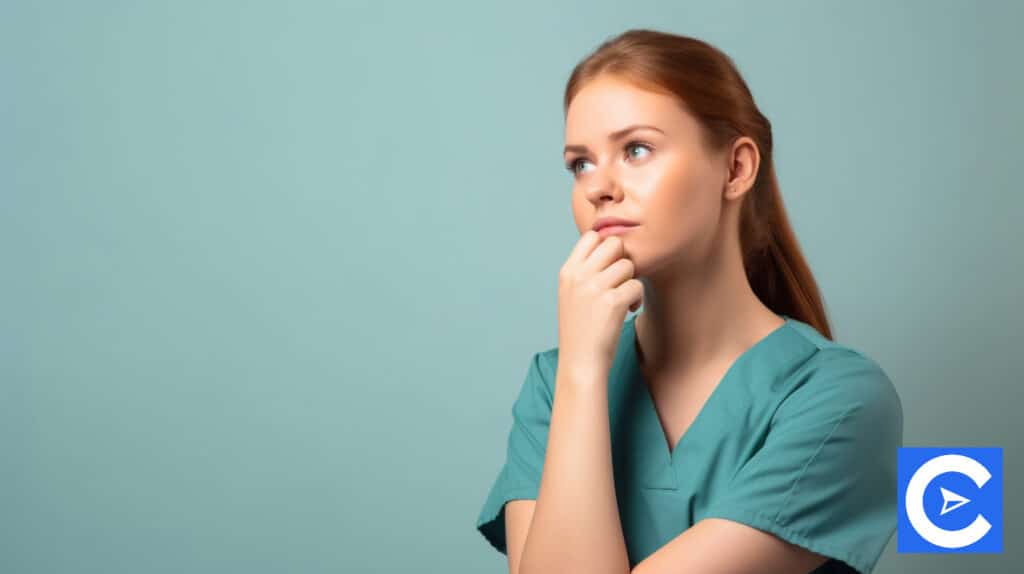 How long is a CRNA interview?
It is the furthest thing from a meet-and-greet interview. Expect to spend 45 minutes answering clinical questions about anatomy, physiology, pharmacology, chemistry, and actual anesthesia issues. In addition to technical skills, you might be asked behavioral questions about being a CRNA.
How do I prepare for a CRNA interview?
While many may consider it easy, it can come with its own set of challenges. Mock interviews prepare you mentally for D-day. Review some anesthesia job interview questions and answers, including the difficult ones, to assist you with the interview process.
What should I expect at a CRNA interview?
A CRNA interview consists of questions covering a wide range of topics. Questions about the program, education, employment background, ethical issues, clinical experience, and the general anesthesia profession are among them. We would recommend that you review your past training and skills.
How do you stand out in a CRNA interview?
Make sure you know everything there is to know about the facility and the anesthesiology department. Mock tests might help you prepare for the numerous CRNA interview questions. Rehearse your responses to typical questions. Prepare intelligent questions for the committee. Your replies should take the interviewer by surprise.
What should I tell about myself?
The best way to answer the question "tell me about yourself" is by adopting a basic approach is explaining your past and present relevant experiences. Talk a little bit about your current role, its scope, and perhaps a major recent accomplishment. Describe your journey and previous work experience.
How do you answer why you want to be a CRNA?
What is the primary motivation for pursuing a career as a CRNA? Gather all of your positive energy and goodwill to answer this question. You'll have to show your enthusiasm for your job, willingness to serve others, and desire to better the world and the medical arena.
Is there a resource to obtain CRNA practice questions or CRNA job interview questions?
There are several service providers who can offer you a breakdown of possible practice questions. Some of the resources that you can use include CRNA Lounge and CRNA Schools. Be aware of possible costs. The AANA website is another good resource that you can take advantage of.
References
Interview Questions for Nurses