Hello beautiful people, and welcome to another exciting guide about certified registered nurse anesthetists, CRNA.
Today, we will examine what it takes to earn a CRNA certificate, just in case you think of it.
We'll also examine the steps you should take if you decide to go for it.
By the time you're done reading this article, you will have understood not just the necessary CRNA credentials that you need but also a step-by-step explanation of the processes involved.
Here are some things we'll talk about:
General CRNA requirements
How to prepare for the CRNA certification process
A brief look at some state's CRNA licensure programs
Why you should consider this career path
Let's get right to it!
General CRNA Certification Requirements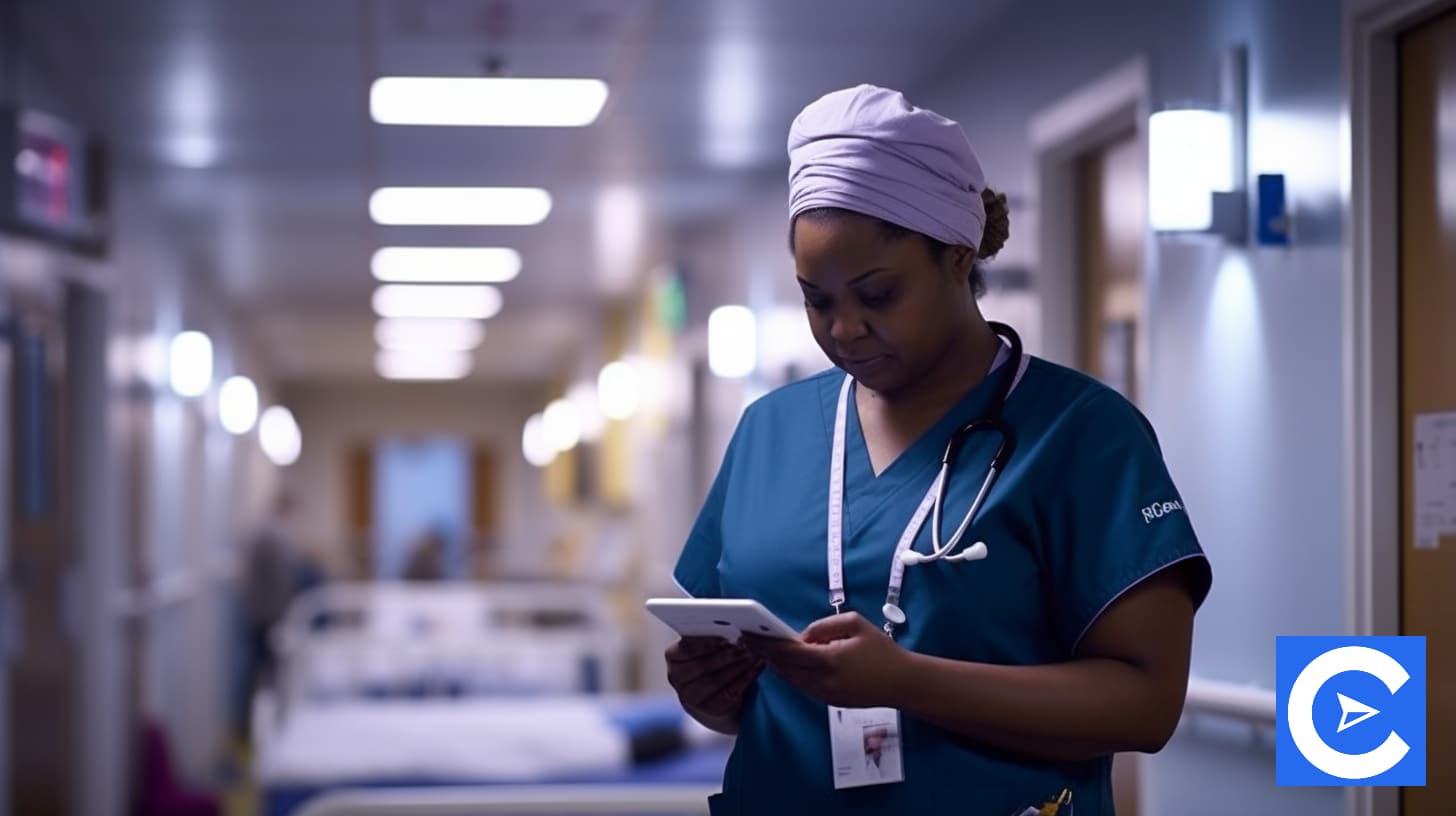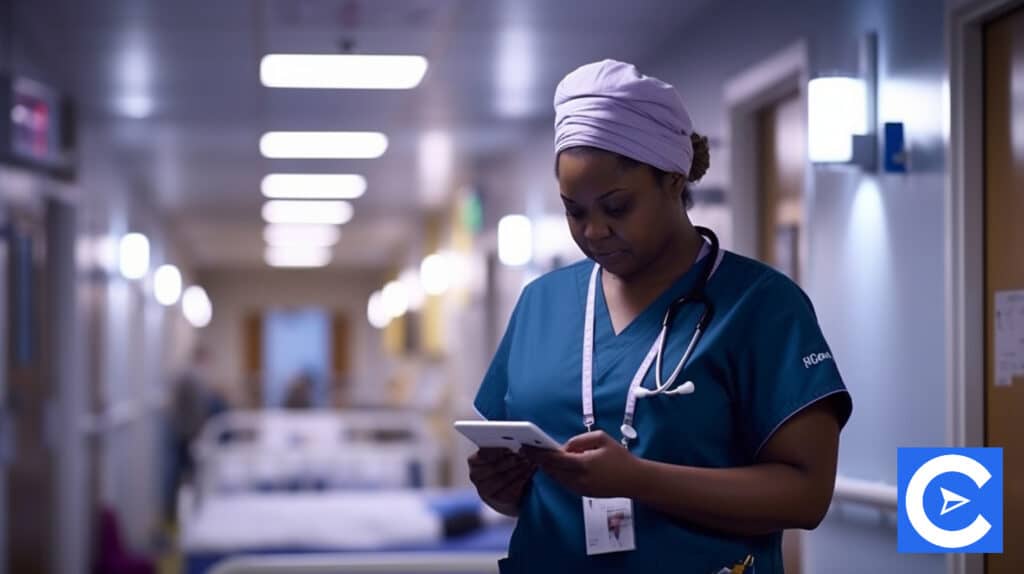 Since CRNA is an advanced form of nursing, we should expect higher requirements than what you needed when preparing to become a registered nurse.
As a general principle, anyone aspiring to become a certified registered nurse anesthetist must have already completed either of the following:
Masters of Science in Nursing (MSN) program
Doctoral Degree program (DNP)
In fact, according to the American Association of Nurse Anesthetists (AANA), beginning in 2025, only DNPs can work as CRNA?
Are you already feeling overwhelmed? Don't be!
To qualify for any of the postgraduate nursing programs mentioned above, a Bachelor of Science in Nursing (BSN) is compulsory.
That makes obtaining a BSN your first requirement.
If for some reason, your Bachelor's degree is not in nursing, it must be another accredited nursing-related program.
The BSN certifies you as a practical nurse. But that's not all.
You must also be state-licensed, which means completing the NCLEX-RN state licensure requirements.
You need significant clinical experience in either a full-time or a part-time position in a registered nursing setting.
The Council on Accreditation of Nurse Anesthesia Education Programs (COA) approved all nursing anesthesia programs.
At the moment, there are over 100 accredited nurse anesthesia programs in the United States.
Generally, completing the program is not an easy feat; it can take between 2 to 4 years to complete.
Other factors like the university, prior clinical experience, and didactic classroom hours may affect how long it takes to finish the program.
Even after presenting a valid RN license, some institutions can require a resume or CV, and a letter of recommendation may be from your workplace.
So, if you'd like to speed up the process, you should start working hard to acquire enough clinical experience now.
Averagely, you must have acquired eight years of clinical experience as a registered nurse, in addition to your Master's degree, to qualify for the CRNA program.
Like most nursing programs, CRNA has provisions for recertification and continuing education.
It is officially known as the Continued Professional Certification (CPC) program.
According to the National Board of Certification and Recertification for Nurse Anesthetists (NBCRNA), specific requirements must also be met.
For instance, CRNAs must have at least 60 CE credits.
They must have an additional 40 CE credits in the four content areas of anesthesia equipment, pharmacology, airway, and pathophysiology.
Also, applicants must present results for certification exams every eight years.
Generally, the CRNA curriculum covers the following topics
Principles of anesthesia
Clinical anesthesia
Advanced health assessment for nurse anesthesia
Advanced pathophysiology in anesthesia
Research
Some institutions may add other topics that they feel are necessary to the coursework.
When someone graduates from an accredited university's advanced-degree nursing program, they are credentialed as a CRNA.
In summary, these are the steps:
Obtain your bachelor's degree in nursing to get certified as a registered nurse
Apply for and complete a master's degree in nursing
Get up to eight years of experience as an advanced practice registered nurse
Apply for the CRNA program in an accredited institution
Complete the state licensure requirements
Become a CRNA
How to Prepare for the CRNA Certification Process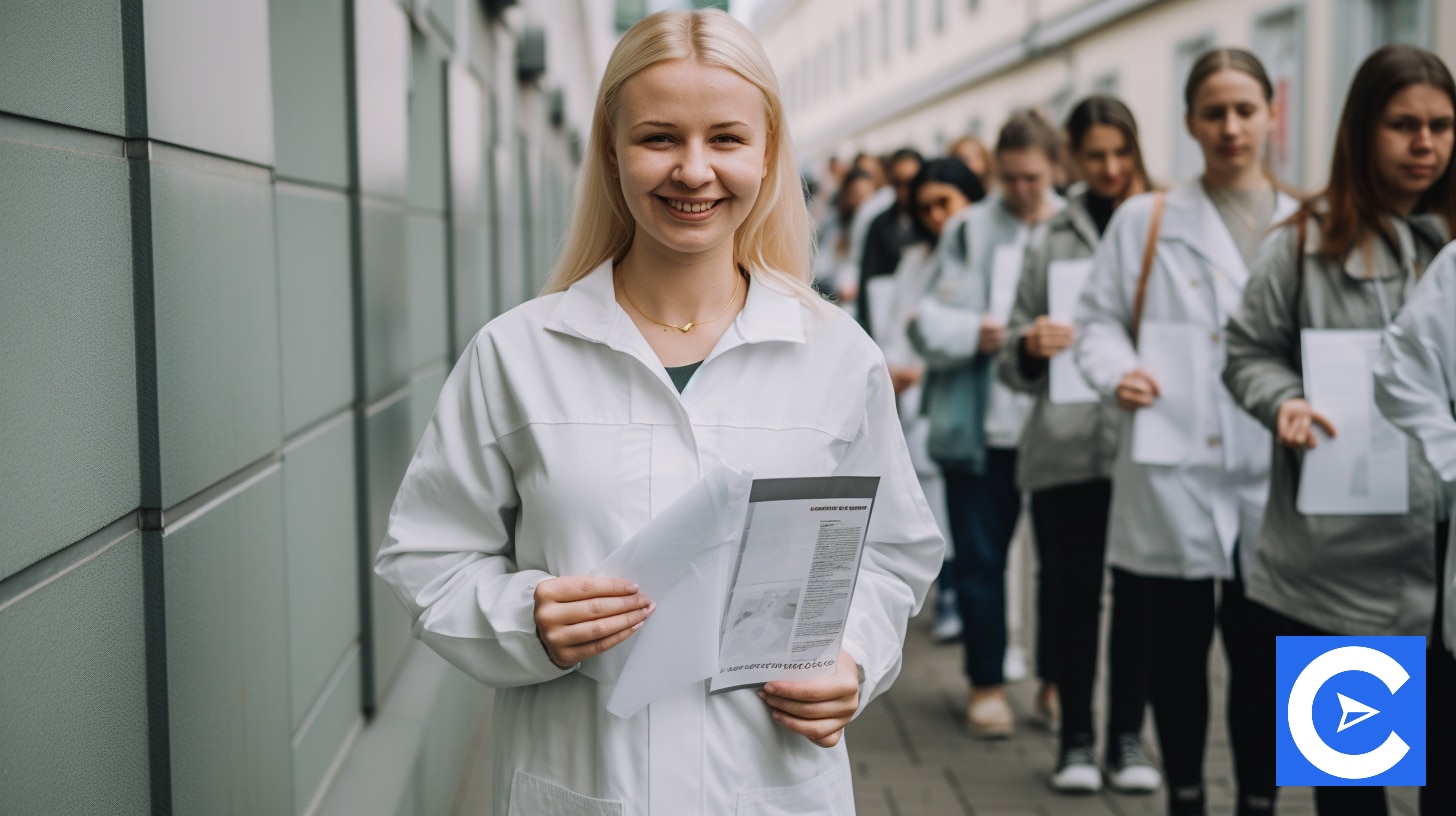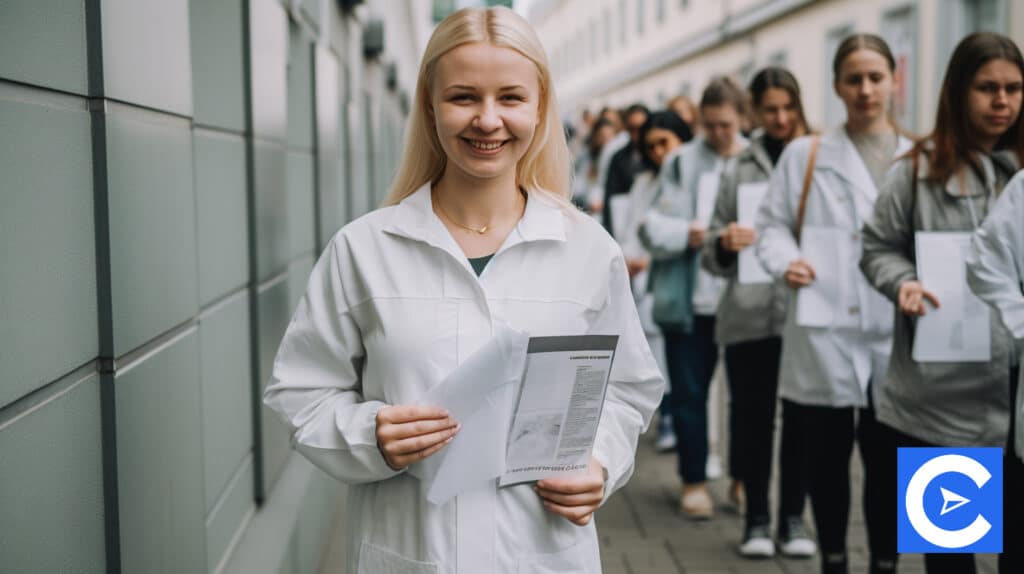 Have you met the prerequisite and have already been accepted into a CRNA program? We say congratulations.
Are you trying to apply? We wish you the best too.
The CRN program is rigorous and demanding. Therefore, to reach your desired goal, you should be well prepared.
We've put together a few things you should do when preparing for the CRNA certification program.
Note that these suggestions are from licensed CRNAs who have gone through the process.
Maintain an Optimum Health Condition: Without good health, you may not have the strength to go through with the program and any nurse anesthesia practice.
You can't pass the program if you are constantly in and out of the sickbed.
That is why you should pay more attention to your health above every other thing (reading, studying, and buying textbooks).
First, always eat a healthy and balanced diet.
Devote some time daily to the gym, and make sure you keep up with this routine, even when your program starts.
Here are other things you can do:
Drink plenty of water daily, get at least 6 hours of night sleep, eat lots of veggies, make exercise a part of your daily routine, eat more homemade food and reduce your sugar intake.
Create a Schedule: Without a schedule, everything is left to chance.
However, the CRNA program isn't what is left to chance. It is a rigorous program that requires creating a study schedule that must be stuck to.
So, pick a pen and a piece of paper, create a flexible schedule that will allow you to cover the topics in the curriculum, and make sure to stick to what is on your study schedule.
Keep the schedule somewhere you will see it multiple times a day.
This is because sticking to a schedule can be difficult.
Follow the program's curriculum: Make sure that your schedule includes topics from the curriculum.
Why is that reasonable? Because there is no point in spending lots of time studying topics that are outside the curriculum.
When registering for the CRNA program, be sure to collect the program curriculum. You can also download the curriculum online.
Learn at your pace: Why copy someone else when you're in effect hurting on the inside?
There are fast learners and some of us are average learners.
There is a danger in trying to follow someone else's schedule.
Be confident: Negative feelings and thoughts discourage the mind and dampen one's motivation.
When preparing for your CRNA program, either online or offline, the best thing is to believe in your abilities to do well.
The moment you start doubting your abilities, that is the start of your failure.
CRNA License and How to Apply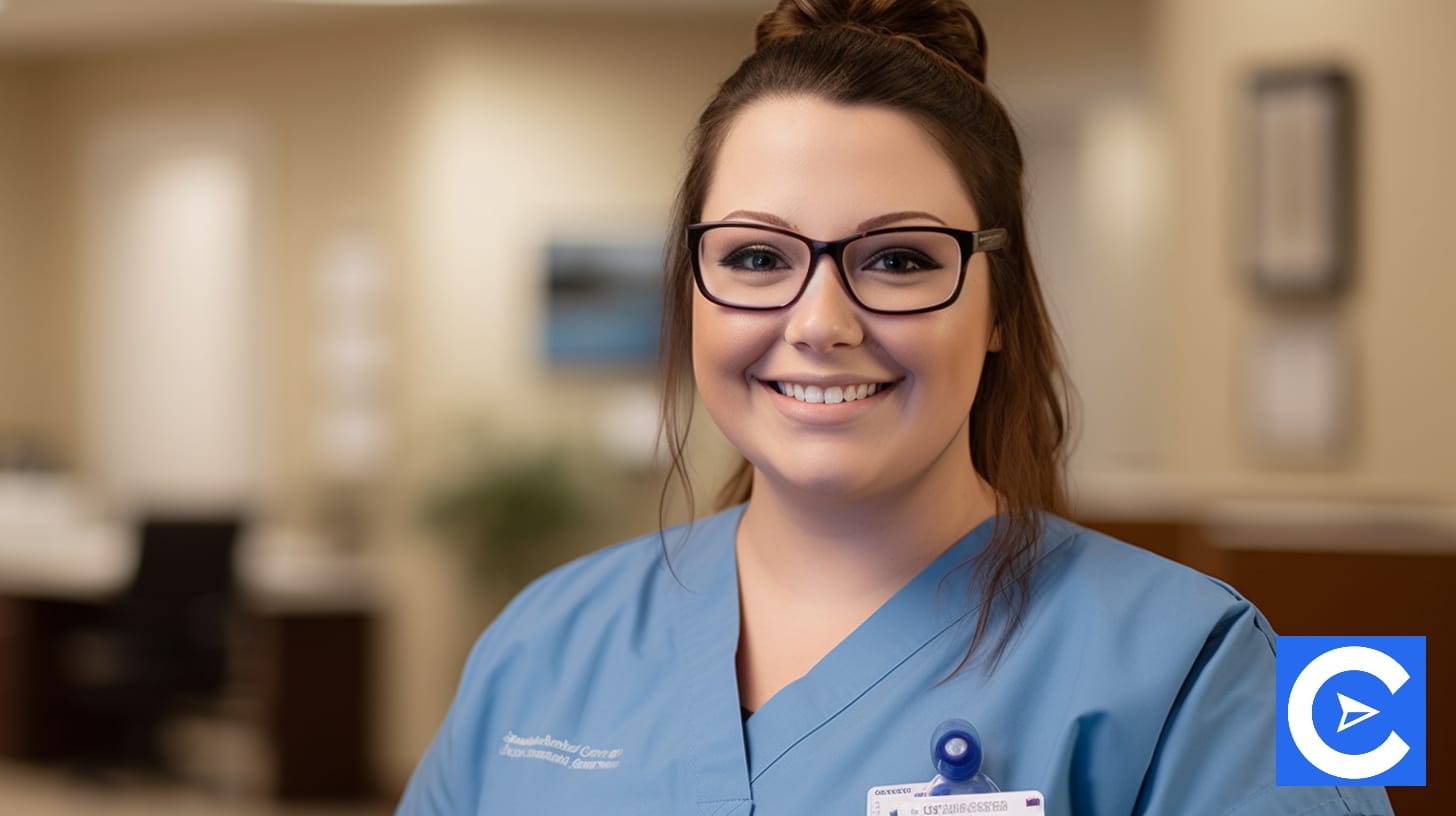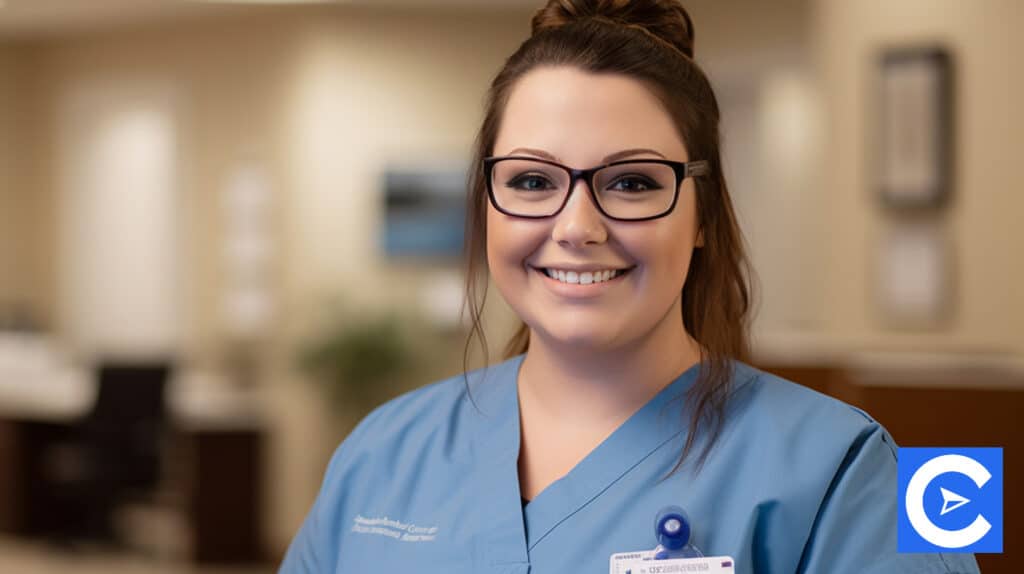 Licensing is the final step in your CRNA process and unarguably the most straightforward stage.
Almost all the states in the U.S require all CRNA to be licensed as APRNs.
There are just two states exempted from this rule: New York and Pennsylvania.
Even though these two states are exempted, all CRNA must still have their RN license and a CRNA certificate.
To be eligible for a state license, applicants must submit the following information to the state board of nursing:
Completed application
Application fee
Valid CRNS certification
Valid Nurse anesthesia program certification
You can obtain your application form on your state's board of nursing website.
Pay the application fee and add the necessary credentials to apply for your state's licensure.
If you have completed the previous steps, the exam will indeed become a stroll in the park for you.
They just want to be sure that you are qualified to practice in the state.
Some states may also require each applicant to apply to prescriptive authority and physician supervision forms.
CRNA Licensure requirements in the United States
CRNA licensure requirements are not consistent throughout the United States.
Some states adhere strictly to the APRN consensus model, thus recognizing CRNAs as standalone providers with maximum prescriptive power.
Other states have laws permitting CRNAs and other APRNs to work under the supervision of a physician.
While some states limit a CRNA's prescriptive authority.
All licensed CRNA are required to renew their CRNA license every two years to maintain their designation.
To qualify for such renewal, you must meet the following requirements:
Must have an active RN license
You have at least 40 hours of CE credits
Provide proof that you have been practicing anesthesia
Provide proof that you are in good mental, physical, and emotional shape for the program because anesthesia requires an excellent frame of mind. The proof might include a medical report and a background check
Don't forget, as you practice as a CRNA, you must maintain your state license.
Why Certified and Licensed Anesthetists are in High Demand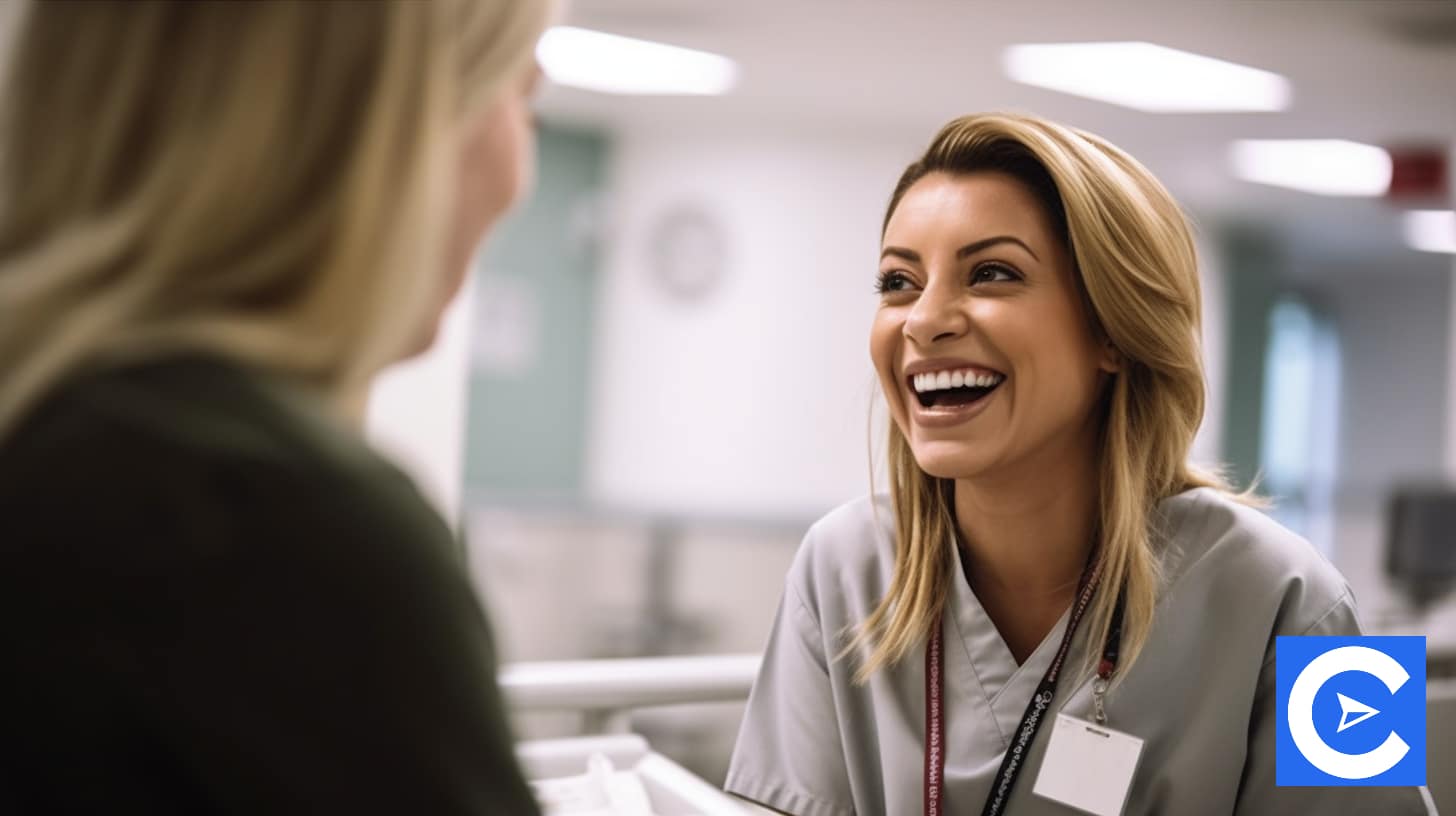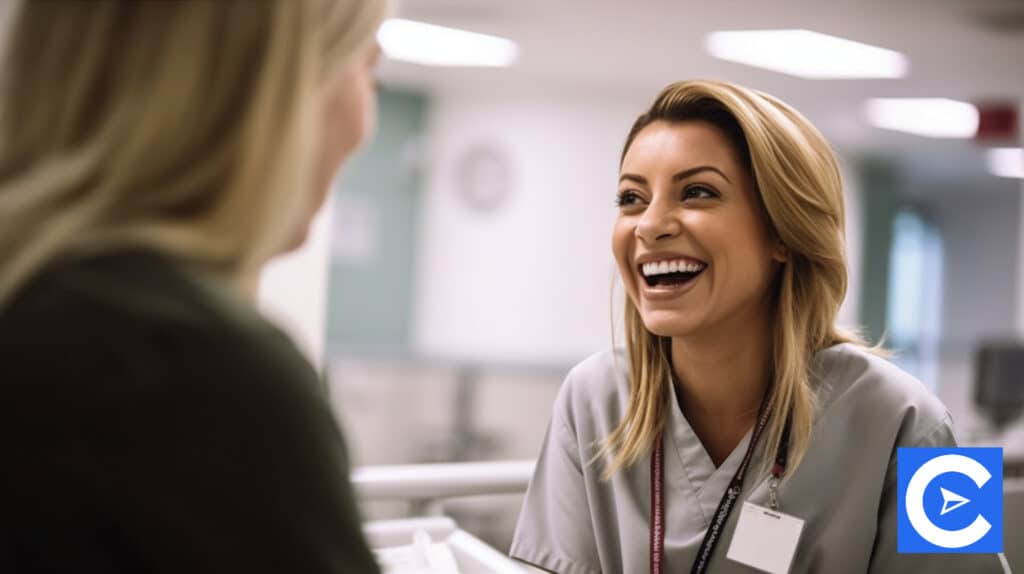 Between 2010 and 2020, job opportunities for nurse anesthetists grew by 14 percent from 44,000 to about 51,000.
The Bureau of Labor Statistics has projected that the demand for licensed nurse anesthetists within the healthcare sector should increase by almost four percent between 2019 and 2029.
Why this increase?
Licensed nursing anesthetics are in high demand because of the workforce inequality when compared with their physician neighbors.
More people opt to major in medicine and surgery and other areas of nursing care instead of studying to become anesthesiologists.
According to the same BLS, the number of doctors currently in the United States far outnumbers nurse anesthetists.
That is why at the moment, and possibly beyond this decade, you will always have more job opportunities to choose from as a licensed CRNA.
Another reason for this high demand is the growing need for surgeries, especially in developed countries.
CRNAs are very important during surgeries, yet, there are few qualified personnel to fill this need.
With a national rise in the number of citizens living with underlying health conditions, CRNAs are in high demand.
At the moment, some urban and rural hospitals currently bring in outside anesthesia nurses for their growing need for anesthesia care.
With this narrative, anesthesiologists are so very much in high demand.
Many people are also discouraged when considering the educational requirements, the clinical requirements, and the time it will take to complete the CRNA program, and the entire CRNA healthcare course.
That is another reason why you should not hesitate to go for it.
Benefits of Earning your CRNA Certificate and License
Autonomy: Nursing is different from what it used to be; it has now included lots of modern clinical practices.
Of course, nurses work closely with physicians, and most times, the physician makes that final call.
That means most decisions are not made by the nurses.
Becoming a nurse anesthetist provides an opportunity to make good decisions when giving critical care to patients and in other nursing care settings.
It s like having total autonomy over much of the patient care settings.
Professional reputation: Being designated as a "nurse anesthetist" makes you stand out among your contemporaries and earns you more respect.
Think about the prospect that lies ahead: you get to work with nurses, doctors, surgeons, and other medical personnel.
In fact, you are more trusted with patient safety, and you are regarded as having a better knowledge of the nursing scope of practice.
Better pay: According to the Bureau of Labor Statistics, a nurse anesthetist earns around $158,900 annually.
This is just an average figure as you could earn more depending on the state, the hospital you're working in, and your years of clinical experience.
This is a significant difference when compared with the annual salaries of registered nurses at $65,470
Apart from these benefits, you also have the opportunity to help others manage their pain.
When many today hear of anesthetists, all they think about is someone who administers anesthesia.
However, this is just one part (although major) of pain management.
You also play a vital role in saving lives through your active contribution during surgeries.
Conclusion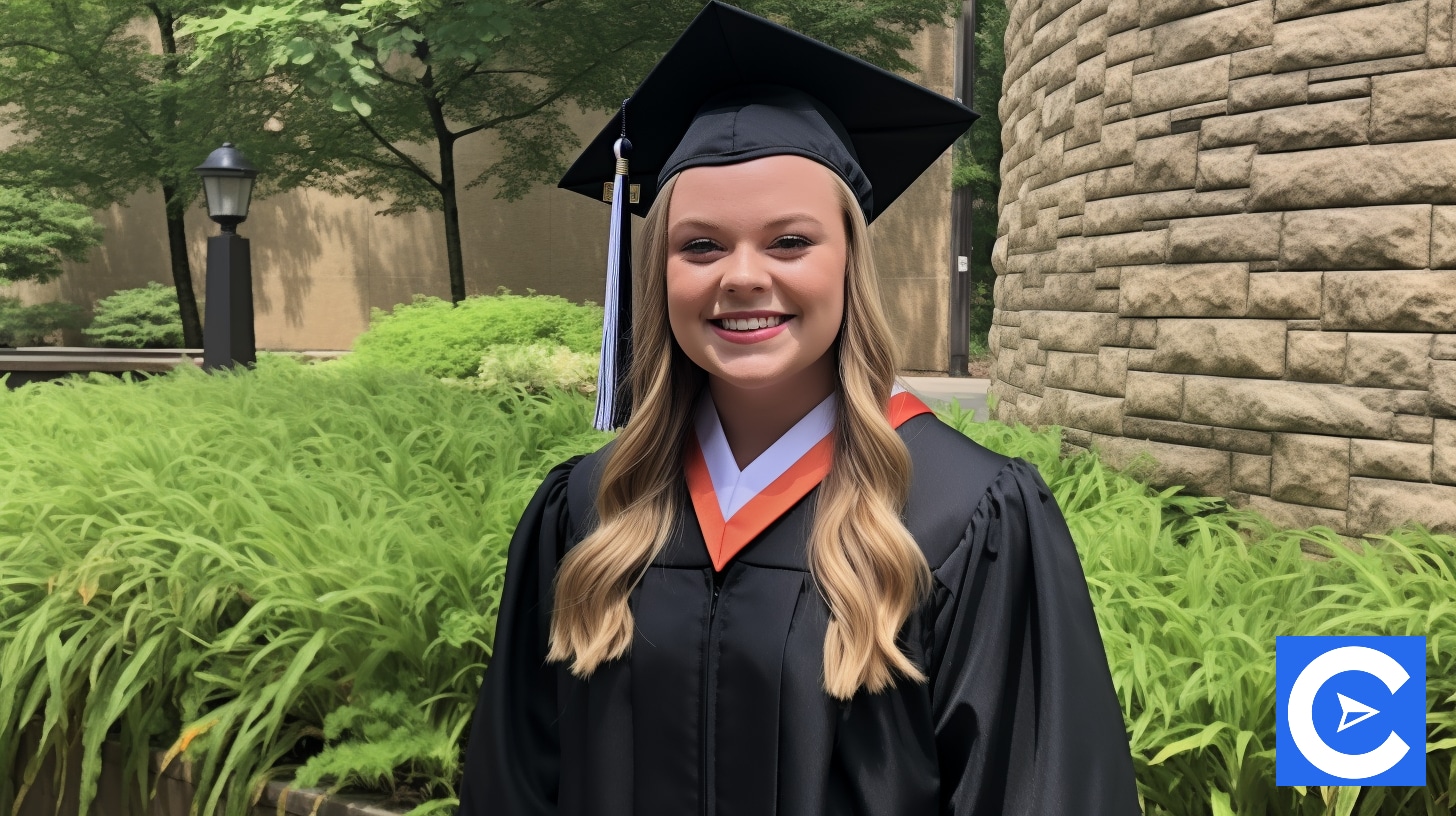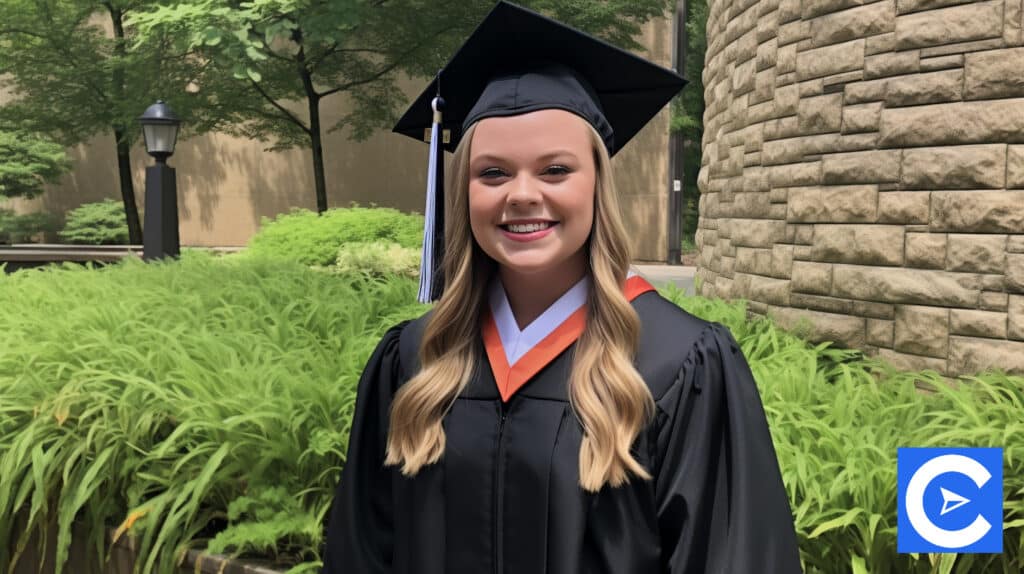 The road may seem far, but the destination is nothing but beautiful.
Start early in your CRNA journey, make the decision now and stick to it.
As highlighted in this guide, the demand is high, but be mindful of your motives for choosing this career path.
For now, you can still use your master's degree, but remember that starting from 2025, you will be mandated to enroll in a doctoral program if you will ever have a shot at CRNA.
Don't let the educational requirements discourage you.
Remember, "no pain no gain".
FAQs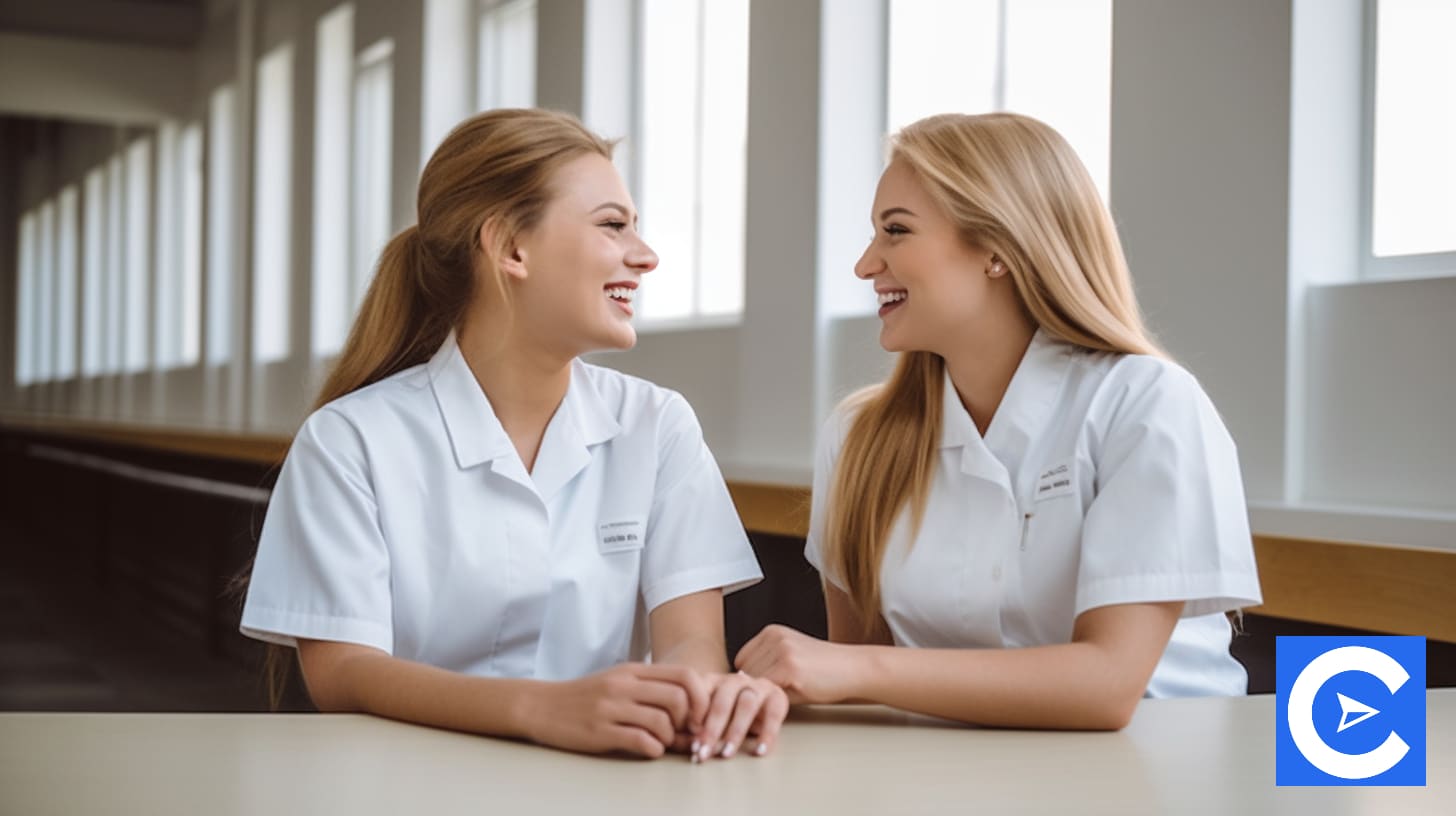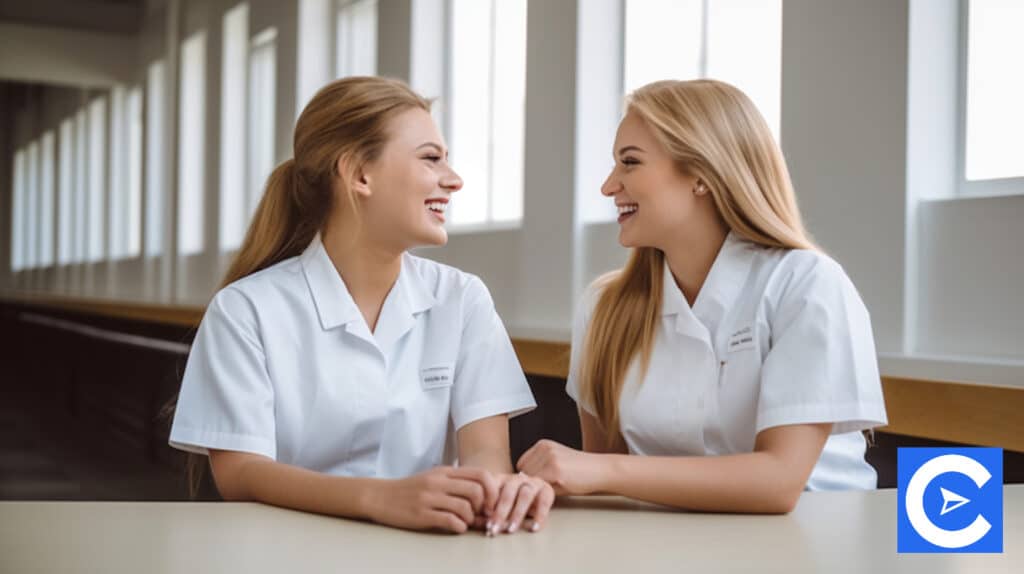 What is a nurse anesthetist?
A nurse anesthetic is an advanced practice registered nurse (APRN) who has received special CRNA training in administering anesthesia. In many states in America, they can practice without supervision because of their years of experience and CRNA credentials. In a few states though, they can only work under supervision.
What is CRNA certification?
The CRNA certification is proof that an experienced registered nurse is now qualified and certified to administer anesthesia. Without this certification, you will not be allowed to practice. The certification is due for renewal every two years. CRNAs can work in hospitals, outpatient surgery centers, pain management centers, dental offices, and so on.
How do I become a nurse anesthetic?
Enroll in a Bachelor of Science in Nursing program in an accredited institution. Earn your BSN degree. Enroll in and pass the NCLEX-RN program to guarantee your license as a registered nurse. Work to gain some clinical experience as a licensed RN. Earn your postgraduate degree in nursing. Enroll for the CRNA certification and license.
How long does it take to become a CRNA nurse?
Obtaining your BSN certificate can take as little as 3 years while you will need to gain experience as a registered nurse too. The postgraduate nursing program can also take between 12 to 18 months. Then, you finally have to spend some years on the CRNA certification.
Is becoming a CRNA worth it?
Yes, it is worth it. Consider some reasons why. In terms of pay, a CRNA is among the top-paying branches of nursing anywhere in the world. The Bureau of Labor Statistics estimated their annual pay as $189,190. It also helps you make wise decisions because this career requires critical thinking.
Where is CRNA certification offered?
A 2021 survey of institutions in the U.S.A estimated that there are currently more than 120 CRNA schools in the country. Applicants or any other interested party can earn the CRNA certification In all of these locations. You can find a list of all accredited schools, including their tuitions, degree type, and program type
here.
Is there a provision for the recertification of nurse anesthetists?
Yes, there is a provision for recertification. The National Board of Certification and Recertification Continued Professional Certification (CPC) initiates the recertification and renewal of CRNAs. Each applicant must earn 100 continuing education credits during each recertification cycle as follows: 60 class A credits and 40 class B credits.
References