Dear reader, welcome to an informative and engaging read comparing Certified Nursing Assistants (CNA) and State-Tested Nursing Assistants (STNA).
After reading to the end, you'll understand the relationship between the CNA and STNA in this piece.
Here are the main thematic thrusts of this article:
Overview of STNA vs CNA
STNA vs CNA skills
Earning potentials of an STNA and CNA
How to become an STNA or CNA
Description of work environment
Let's get started without much ado!
Overview of STNA vs CNA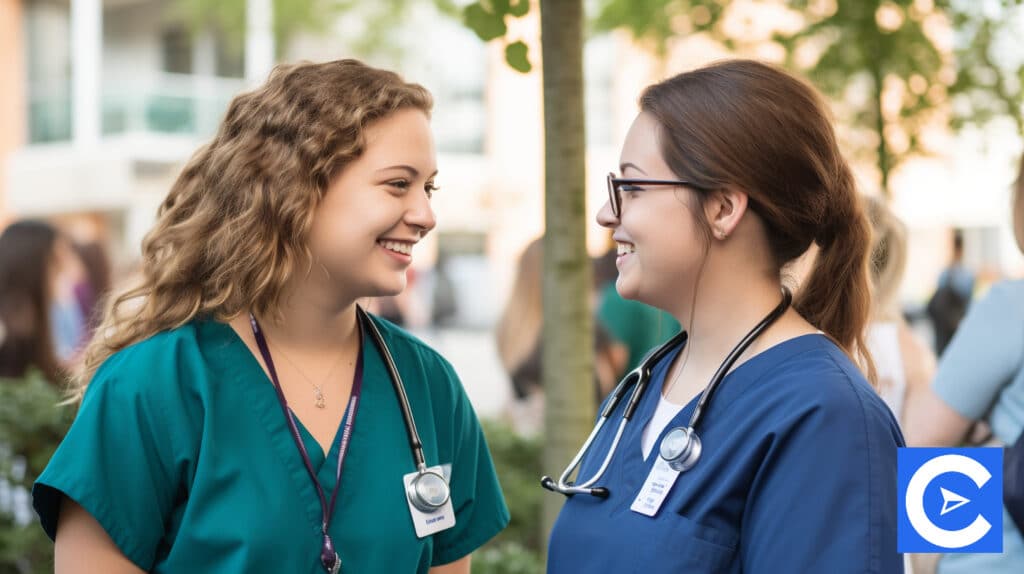 "What does CNA stand for?" and "What is an STNA in nursing?" are the two main questions you may need an answer to enjoy this piece.
Understanding the meanings of these healthcare professions will help us draw the thin line between them.
A state-tested nursing assistant is a certified healthcare professional trained to work in the State of Ohio.
State-tested nurse aides help patients, monitor their health, and work with physicians to give optimal patient care.
The job responsibilities of state-tested nurse aides include helping patients move around a facility, ensuring patients consume nutritional foods, and administering medicines to patients.
They also monitor patients' vital signs, bathe and groom patients, change beddings, assist with medical procedures, and sterilize medical equipment before and after use.
STNAs collaborate with registered nurses to ensure effective patient care.
They work in hospices, long-term care facilities, clinics, residential care facilities, rehabilitation centers, assisted living facilities, and nursing homes.
On the other hand, CNA stands for nursing assistants in the US, except for the Ohio Department of Health, which prefers "STNA."
In other words, CNAs have the same job responsibilities as STNAs.
Hence, the only difference between a CNA and an STNA is the job title in different locations.
They work under registered nurses or other high-ranking healthcare professionals to care for patients.
CNAs and STNAs are also known as licensed nursing assistants (LNAs).
Prerequisite Skills for STNA vs CNA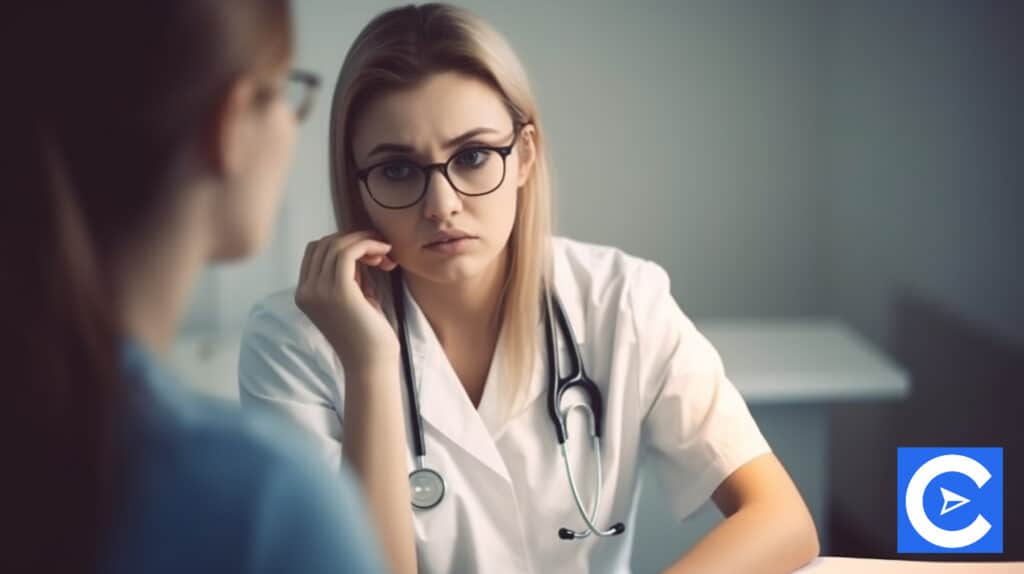 No professional can succeed without passing some essential skills test.
STNA Skills in Ohio
Below are the skills an STNA work requires:
Dependability
You must be responsible and responsive in fulfilling your obligations to patients under your care.
An ideal nursing assistant is reliable and works well to soothe patients' pains.
Versatile in Medical Terminology
STNA duties include diagnosis and record-keeping.
You can't perform these roles optimally without a thorough understanding of medical terminologies.
To brief your supervisor appropriately, you must also know how to track vital signs such as pulse rate and blood pressure level.
Communication Skills
A state-tested nursing assistant must be versatile in verbal and nonverbal skills.
You must know how to write reports and relay information to patients and other caregivers.
Excellent communication skills are a healing balm to patients; they feel relieved with positive words.
Cooperation
An STNA works with licensed practical nurses (LPNs), doctors, pharmacists, and other healthcare team members to ensure patients' personal care.
Hence, you must cooperate with them to ensure effective healthcare delivery.
You're the closest to the patient and how well you cooperate with them determines how quickly they'll heal up.
Service Orientation
A medical assistant's job is essentially service-based.
You must ensure daily personal care of patients.
You'll be easily fed up if you're not service-oriented.
The job requires your commitment, diligence, and affection toward patients.
Skills for Nurse Aides
A certified nursing assistant must have the following skills:
Empathy
A nurse aide must be empathetic to understand their patients.
Put yourself in the patients' shoes to know how to respond to issues.
Being empathetic makes patients feel safe with you.
Time Management
Timeliness is essential in the medical industry.
You should ensure patients use their medications at the right time and carry out health-enhancing exercises.
You'll wear out easily if you don't plan your time well because you're in charge of the patients' daily living.
Interpersonal Skills
You must be an avid communicator and relate well with people.
A home health aide works as a part of a team.
Except you relate well with others, the patients under your care will experience delayed healing.
Emotional Intelligence
It would be best if you were emotionally intelligent to know patients' psychological and behavioral changes.
Emotional intelligence helps CNAs respond to behavioral changes appropriately.
If you notice anything unusual in a patient, approach them to find out the possible cause instead of assuming or reacting negatively.
Clinical Knowledge
Your expertise in clinical knowledge is evidence that you're a certified nurse aide.
Be informed about happenings in your areas of specialization to deliver optimal patient services.
Read about industry trends and discoveries to update your knowledge in the field.
What you learned in CNA training is not enough; you should research to stay informed.
Earning Potentials of STNAs and CNAs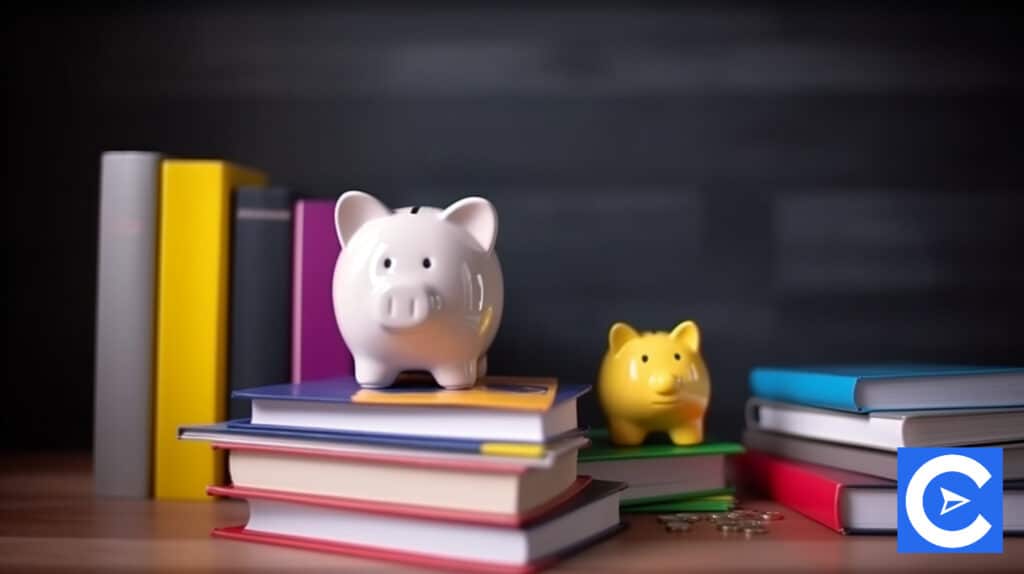 The median average of an STNA salary in Ohio is $35,074, while the national average for CNAs is $34,957.
They also earn an average overtime pay between $4,250 and $4,500 annually.
The STNA salary is specifically for Ohio, but the average salary for certified nursing assistants can vary based on education, expertise, and state of practice.
Also, the Bureau of Labor Statistics (BLS) predicts an 8% job growth for nursing assistants from now to 2030.
The predicted rate is faster than the average job growth rate in the US.
One of the reasons for increased annual job openings is the increasing level of the aging population requiring specialized care.
The Processes of Becoming STNA or CNA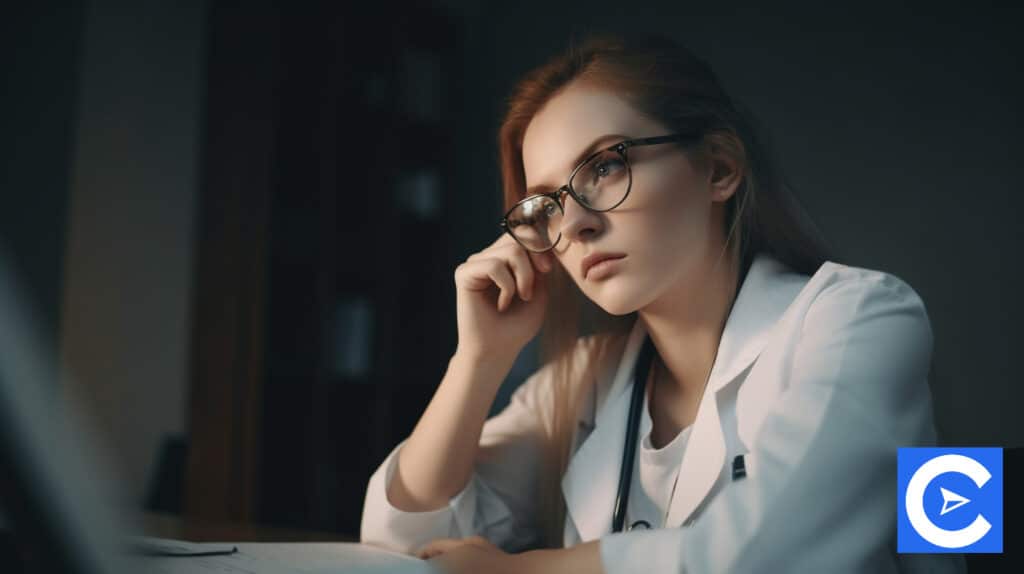 Apart from knowing CNA or STNA meaning and skills, we should also understand the process of becoming a certified nursing aide.
The qualifications and steps for acquiring the two credentials are the same, except for minor differences in licensing requirements.
For instance, if you're a CNA in Florida, you must get approval before serving as an STNA in Ohio.
Here are the processes to become a CNA or STNA:
Earn a High School Diploma
You need a high school diploma or GED to be a CNA or STNA.
However, some nursing assistants earn a degree to stand out and win recruiters' hearts.
If this is your desired career path, you may volunteer in a hospice or nursing home to know what the experience looks like.
Take biology, pharmacology, and anatomy courses in high school to prepare yourself for the CNA or STNA program.
Complete State-Approved CNA or STNA Program
After high school, you'll proceed to an accredited community college, hospital, or vocational school involved in nurse aide training.
Most jurisdictions demand STNA or CNA hopefuls to have a minimum of 75 hours of clinical studies and coursework.
Some of the things you'll learn in CNA or STNA classes include safety skills, first aid skills, mental health, observing vitals, patients' rights, situational procedures, human anatomy, and communication skills.
STNA schools train learners in dealing with issues within the approved means.
The training program is between 1 and 4 months, depending on the medium of lectures and other factors.
For instance, online classes may elongate because most learners aren't disciplined.
Also, some CNA or STNA schools offer weekend or evening classes, which take longer to complete than full-time studies.
Satisfy Clinical Requirements
The authorities ensure competency by requiring CNA or STNA hopefuls to garner practical experience under the supervision of an LPN or registered nurse.
For instance, a trainee might not understand what infection control entails through theory alone, but they can deal with it decisively when working in a practical setting.
What gives a CNA or STNA meaning is your experience and how you can use it to resolve issues.
Get Your License
After fulfilling the requirements, it's time to apply for your license.
You get the license from the registrar of health aid workers in your state.
Without it, the authorities can't include your name in the list of trained CNA or STNA databases.
Some states also request criminal records before licensing, apart from the necessary documents.
Earn Certification
Your training program doesn't end at community colleges or vocational schools, as most states require CNA or STNA candidates to earn a certificate.
You need 40 hours of clinical instructions and 80 hours of classroom engagements to acquire a CNA certification.
However, an STNA certification program differs by state but requires fewer hours for completion.
In Ohio, an STNA candidate must undergo the nurse aide training and competency evaluation program (NATCEP).
You must take a certification exam covering crucial topics before certification.
The STNA test is a combination of multiple-choice questions and practical skills.
You must have an 80% success in the certification exam.
The test areas include data collection, infection control, disease process, care impairment, and basic nursing skills.
After certification, it's time to put your skills to work!
The Work Environment
STNAs and CNAs have the same work environment.
They mostly work in residential care facilities, home care agencies, hospitals, and rehabilitation centers.
You must be energetic because a medical assistant's job is energy-sapping.
A CNA or STNA job requires working for long hours, depending on your facility.
Ideally, nurse aides work for 8-12 hours and may need to work overtime on holidays and weekends.
You must also be mentally stable to effectively carry out CNA and STNA responsibilities.
Conclusion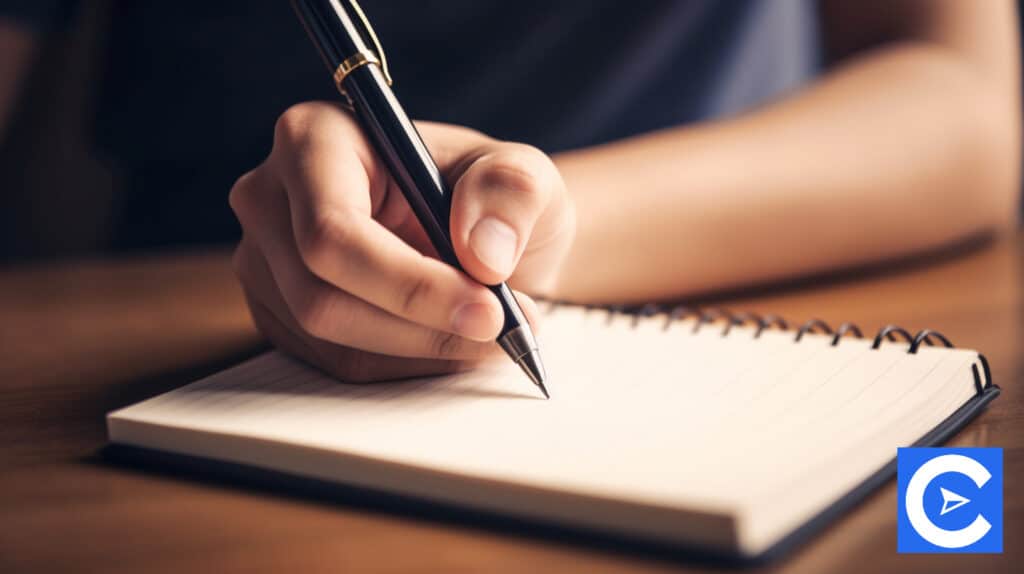 Trying to know the difference between CNA and STNA is like differentiating between six and half a dozen.
An STNA is a CNA working in Ohio.
The statement above surmises STNA meaning in the simplest form.
Nevertheless, we drew a thin line between the two in salary and skills.
FAQs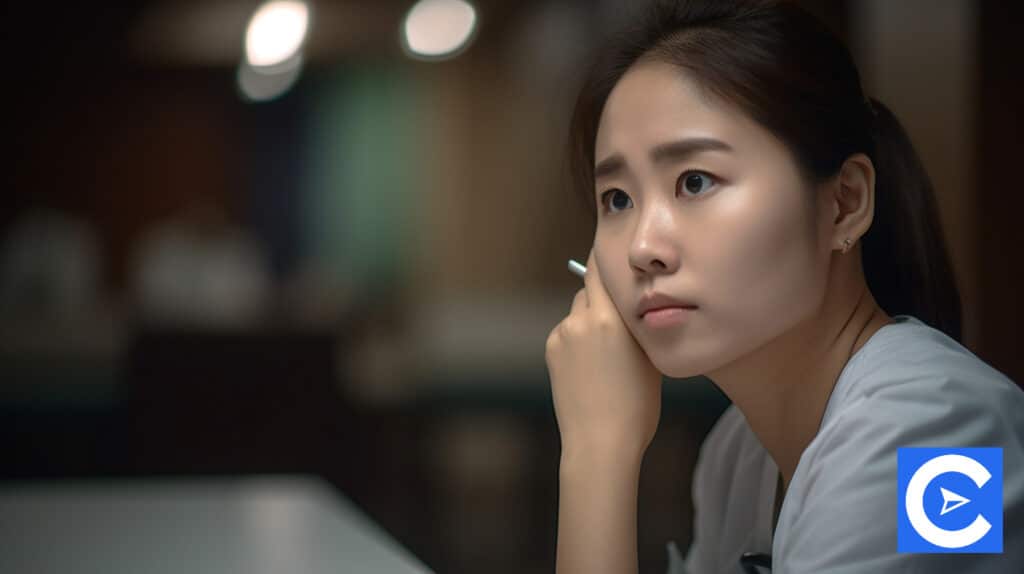 What's a CNA license?
A CNA license shows that you've received adequate training to work as a nursing assistant. The license also shows that you don't have an incriminating criminal past. A licensed CNA can work with vulnerable patients because they know the profession's ethics.
What is an STNA certification?
STNA means State Tested Nursing Assistant. STNA certification shows that you've acquired the necessary training to assist nurses and other physicians in treating patients. It means you're knowledgeable about checking vital signs, cleaning patients, observing unusual signs, and reporting to physicians.
Is CNA a license or certificate?
CNA is a certification program. Though you need a license for a CNA, you cannot practice without a certificate. The certification is the final stage, where you take an exam to prove your competency, but the licensing is merely for documentation.
What does CNA stand for?
It stands for certified nursing assistant. A CNA is a professional who assists medical professionals in treating patients. They bathe, groom, and clean patients. CNAs also take care of patients' psychological needs and assist with ambulation. A CNA is the closest to the patient in the treatment order. 
Can STNA work in hospitals?
Yes, they work in hospitals, clinics, medical centers, correctional facilities, and other healthcare settings. They also serve as a home health aide and render first aid services in agencies. STNAs are trained to work in different settings. They're highly adaptable and responsive.
What's the difference between CNA and STNA?
An STNA is a CNA in the State of Ohio. The two terms refer to the same professionals but in different locations. The CNA is more popular because it's used across the country. Other terms used for a CNA are nurse assistant, licensed nursing assistant (LNA), and nurse aide.
What pays more, CNA or STNA?
According to Indeed.com, the hourly wage of a CNA is $15.48, while STNAs earn $15.06 hourly. However, the average annual salary of a CNA is $34,957, while an STNA earns $35,074 annually. However, education, experience, and geographical location also affect their earnings.
Which is better CNA or STNA?
CNA and STNA are the same certifications but different terminologies used in different places. While Ohio prefers STNA, other states use CNA. Thus, there's no need to differentiate between six and half a dozen. The difference in the name doesn't make one better than the other.
References