Greetings and welcome to this ultimate guide on Certified Nursing Assistant Cover Letter.
Read this to the end, and you'll uncover the best techniques to write the most impressive cover letter and how to write the best type of cover letter depending on your experience.
In this article on Cover Letter for CNA, we'll be tackling the following issues:
Types of cover letters to use
Parts of a Cover Letter for a CNA
How to write a CNA Cover Letter with no experience
Additional tips for you to consider
Read on to learn more!
Introduction to Cover Letter for CNA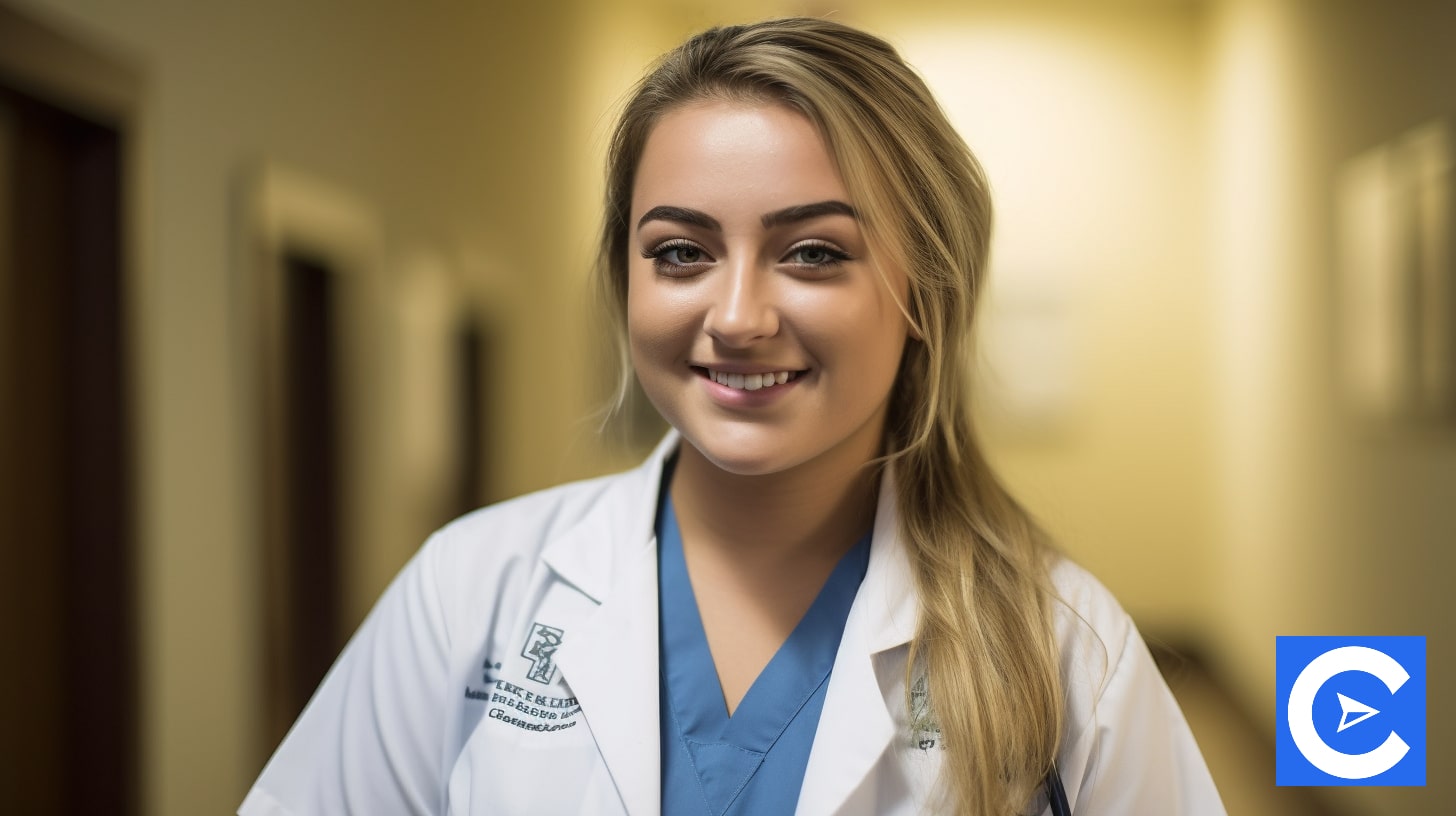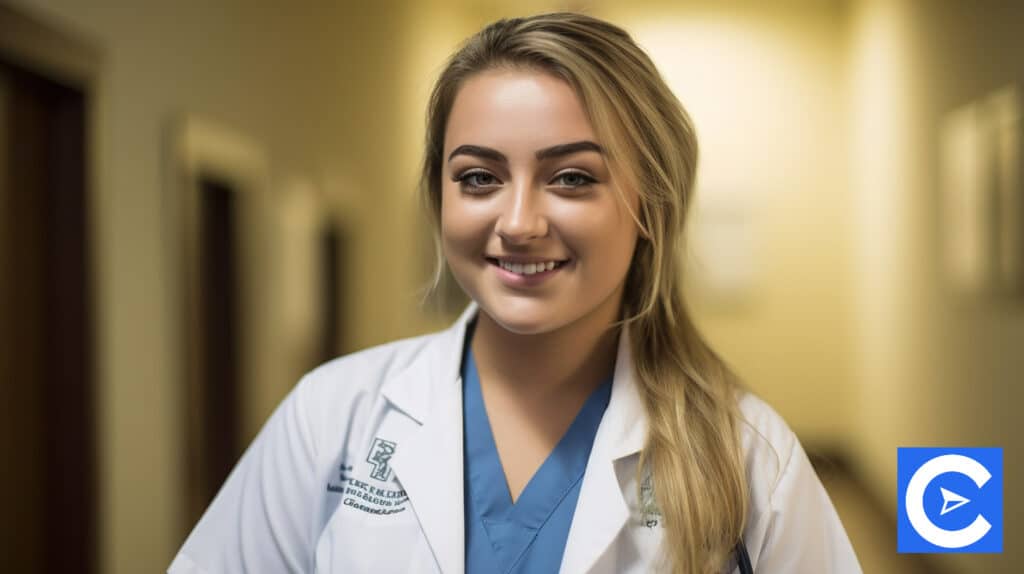 Although your CV is an essential part of any CNA job application, your cover letter helps you stick out from the competition.
A CNA cover letter is a one-page document that goes with your resume and allows you to identify and market yourself as the best candidate by detailing your qualifications and experience to attract hiring managers' attention.
A cover letter's sole purpose is to catch your potential employer's attention while showcasing how your abilities and qualifications make you the best candidate.
The hiring process cannot be taken lightly, given the vast range of competencies that a Certified Nursing Assistant (CNA) requires to perform a variety of basic nursing activities and sensitive personal traits.
You must show your extraordinary passion for providing the best patient care possible in a job-winning CNA cover letter.
The CNA cover letter must show a sense of responsibility for each patient under your care and thinking and action independence.
A standard cover letter is required for most jobs; however, a Certified Nursing Assistant (CNA) cover letter is considerably more, owing to the nature of the position, the qualification procedure, and the atmosphere you may perform effectively.
When writing an appealing CNA cover letter, you must comprehend all necessary facts.
Learn about the information that you should cover, how a CNA letter should be formatted, what you should do research before writing, and how to make your CNA letter stand out against the competition.
Types of CNA cover letters to use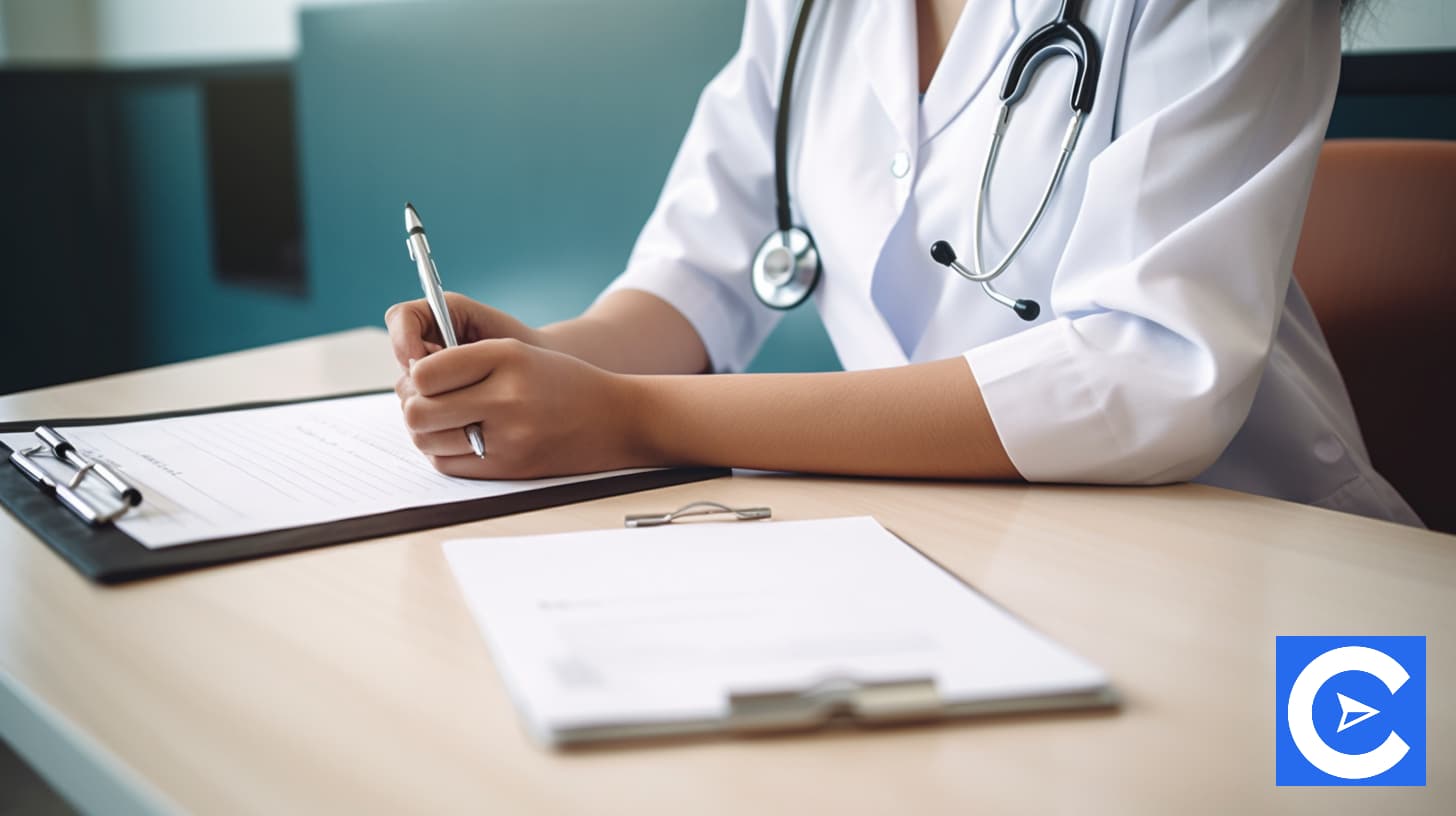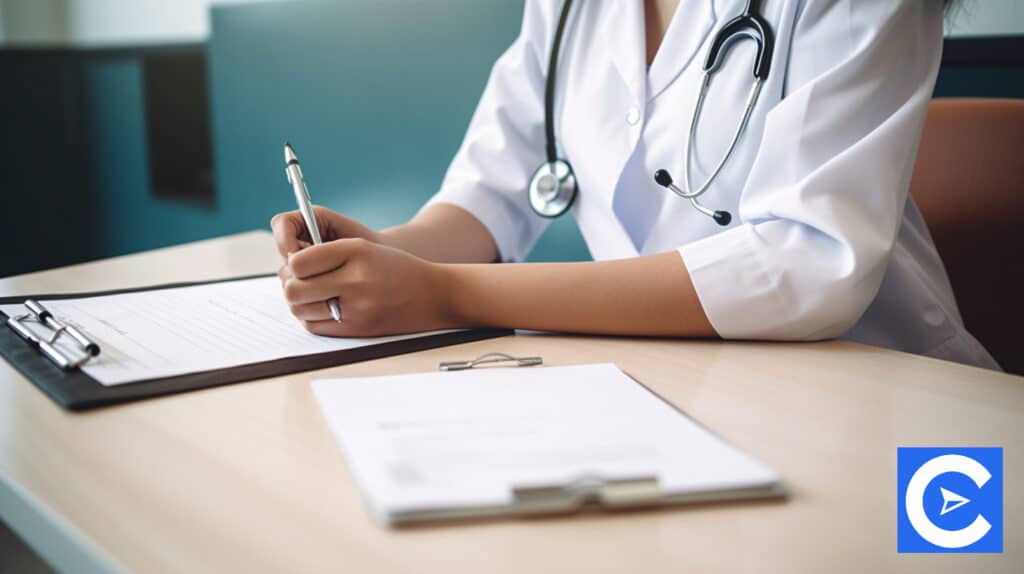 Since CNA cover letters are used for various purposes, the proper format for each one differs.
Cover letters are divided into the following categories.
We recommend choosing the most appropriate, given your resume and job application needs.
1. Application Cover letter
The traditional cover letter goes with a résumé when applying for a job.
The application cover letter is targeted to the abilities and characteristics stated in the job offering and is geared toward a specific job.
It's a technique for promoting yourself as a job candidate.
It supplements your resume, building on relevant aspects of your job experience and credentials.
2. Prospecting Cover Letter
A prospecting cover letter is similar to an application cover letter in that a CNA job seeker writes it to an organization of interest.
This form of a cover letter, on the other hand, inquires about open job vacancies in general.
It isn't in reaction to a specific employment advertisement.
3. Networking Cover Letter
In contrast to other cover letters, the networking cover letter is the most informal and usually the shortest.
It's still from the job seeker, but it is sent to former coworkers, mentors, friends, and other contacts instead of going to a company.
It informs the receiver about the person's job seeker status and requests assistance in their job search.
4. The "Non-Cover Letter" Cover Letter
This simple cover letter is submitted via email and is professional and brief.
When a formal cover letter is not asked for in the job posting, this type of short cover letter is ideal.
It doesn't have to follow a specific format, but it commonly starts with a welcome and then goes to a basic body outlining your experience and why you're interested in the company.
It also features a conclusion that refers to any attachments, e.g., your résumé, portfolio, samples, or other materials that have been requested.
Parts of a CNA resume cover letter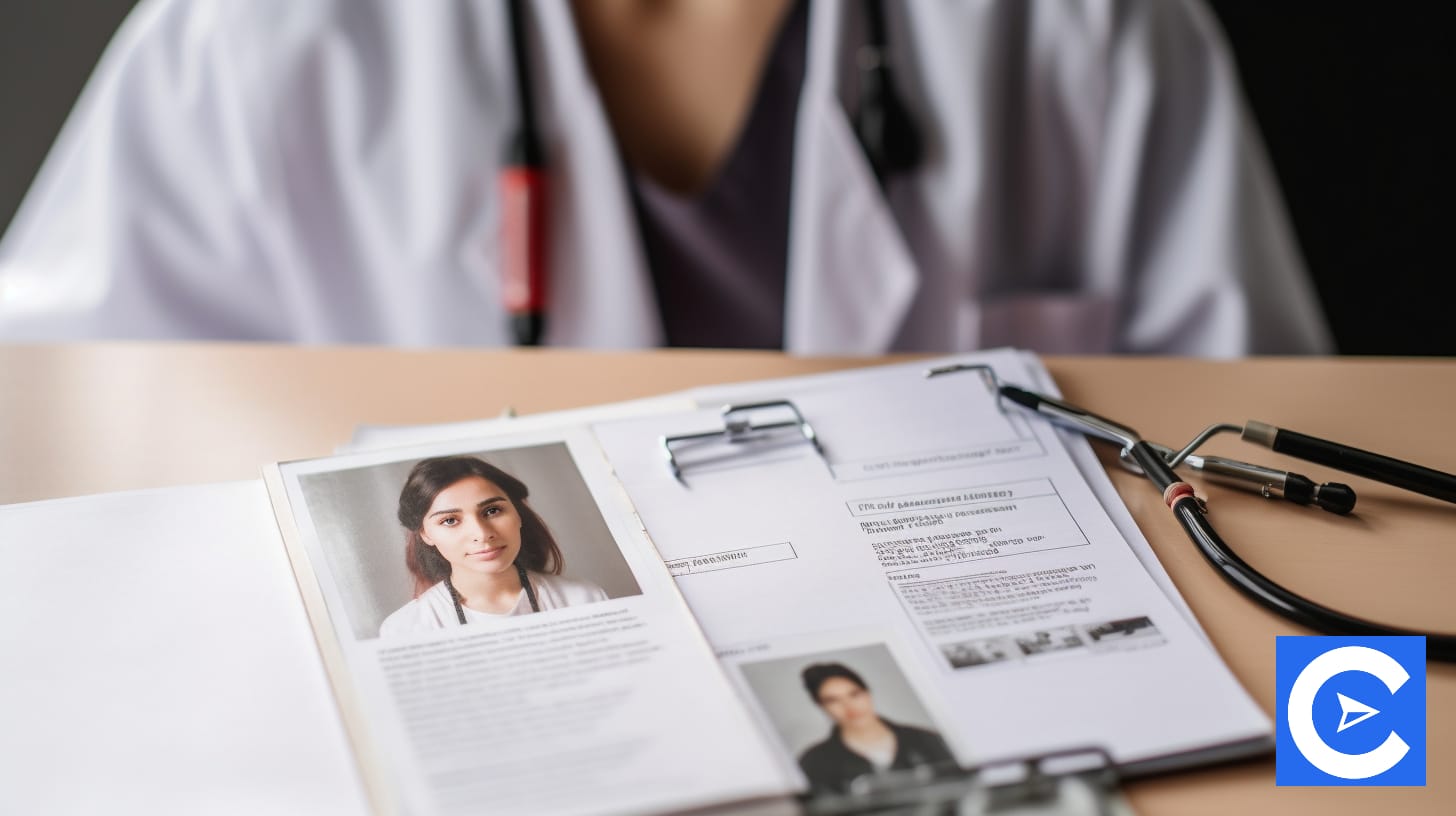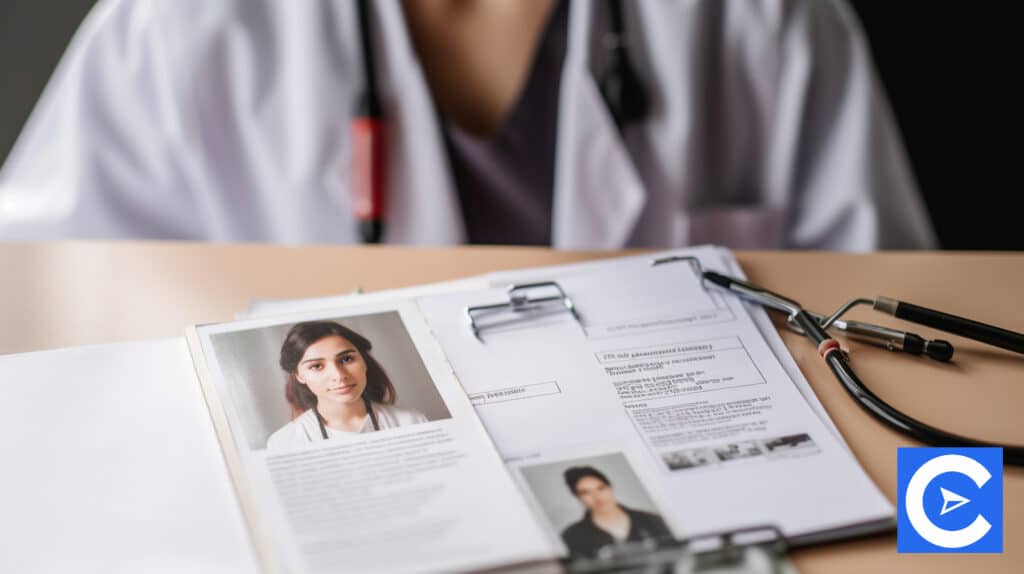 Your CNA cover letter's format is vital as its content and writing.
It should include the following elements, each serving a distinct purpose.
The cover letter header
The greeting or salutation
The cover letter body (middle section)
The call to action
1. Header
The header of your CNA cover letter contains essential contact information that could facilitate your invitation for an interview.
This includes:
Your official full name
Your phone number
A professional email address
The date
Actual designation and the official name of the hiring manager
The name and address of the company you are applying to
Never assume that someone will have your résumé on hand.
You should include the same contact information in your cover letter.
Recruiters will want to contact you if your cover letter is intriguing enough, so make it simple for them.
Keep in mind the goal of the cover letter heading and make it as easy as possible for people to contact you.
2. Greetings
Your CNA cover letter should offer a compassionate first impression, as bed demeanor is an important nursing professional CNA skill.
Using their name and professional title, address your cover letter to the hiring manager.
You should list the name and title of the hiring manager on the job posting, or you may have to research extensively to find out.
The hiring manager's name may usually be found by searching the company's website.
If you can't discover the recruiting manager's name, use as much personalized language as possible, such as Dear Human resource Manager.
Using personal names, departmental names, and titles rather than generic ones demonstrates your dedication to doing your homework and genuine interest in working for this organization.
The conventional "Dear Mr./Mrs./Ms." plus the recipient's surname or job title, if known, can't go wrong.
If you're unsure, don't guess; instead, ask to find out.
It's a chance to show off your meticulous attention to detail, crucial for CNAs.
"To whom it may concern" exudes indifference; therefore, avoid it as much as possible.
Keep in mind that the purpose of the cover letter greeting is to begin the letter formally and professionally.
3. Cover letter body
The body or middle part of your CNA cover letter is where your experiences, skills, education, and personal attributes merge into an engaging story in the middle of your CNA cover letter (the body of our cover letter sample).
You can tell this story in any way you want as long as the target CNA role is at the core of your writing.
The cover letter's body can be divided into three brief paragraphs, each having a distinct purpose.
Because the entire cover letter should fit on one page, with a roughly 300-500 word count in a 12-point font, it's critical to keep each section as concise and focused as possible.
Introduction
Because the first paragraph acts as your first impression, you'll want to make a strong one with your top attention-getting achievements.
This could be academic accolades earned during your training, internships, CNA-related goals achieved, or unique work or volunteer experiences that distinguish you from other candidates.
Professional skills and abilities
This second paragraph should highlight your specialized CNA clinical abilities and aptitudes for the responsibilities and obligations of a CNA position.
It may be beneficial to study the institution's job description to tailor your language to their specific requirements.
It is critical to be succinct.
You don't have to offer a detailed account of the sequence of events. Still, you should include enough information to demonstrate how you could perform the assignment with the essential abilities and skills.
Aligning with the company
This third paragraph gives you a chance to illustrate how your distinctive competencies make you the best and most suitable applicant for the job.
Because you may be up against other candidates with similar abilities and histories, you must emphasize why you are the gold standard for the organization.
You may achieve this by researching the company and determining what sets it apart from the competition.
It could be their goal statement, the demographics they cater to, or the kind of services they provide.
4. Call to Action
Inviting the reader to set up a face-to-face interview would be best.
In this case, it is up to you to take the initiative.
Mention that you'd appreciate an interview to explore the value you can provide to the healthcare center.
Finish with a signature.
To close the letter, be concise, courteous, and friendly, just as you were in the greeting.
Last but not least, leave the doors open for the next interaction.
The use of cover letter builders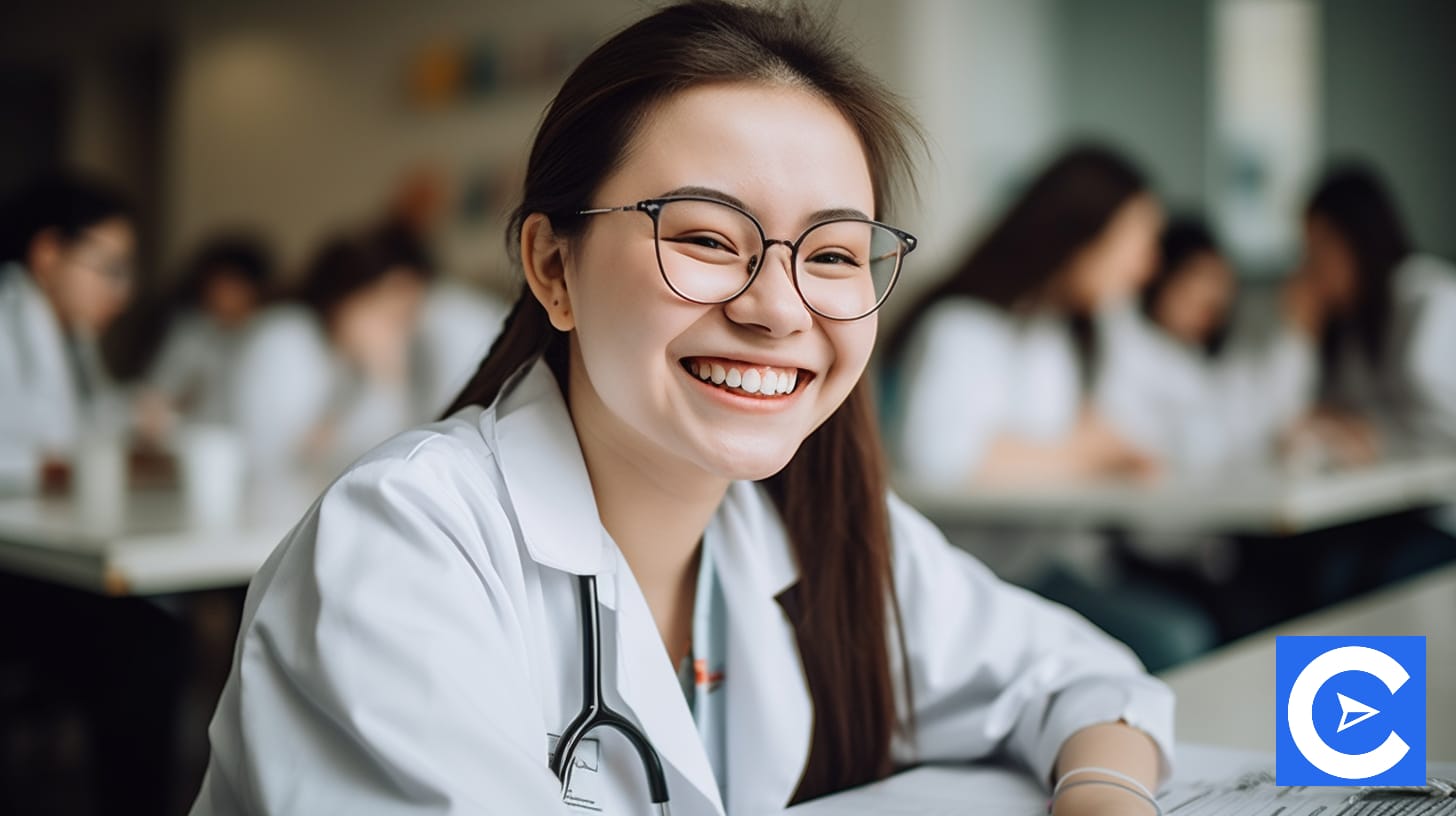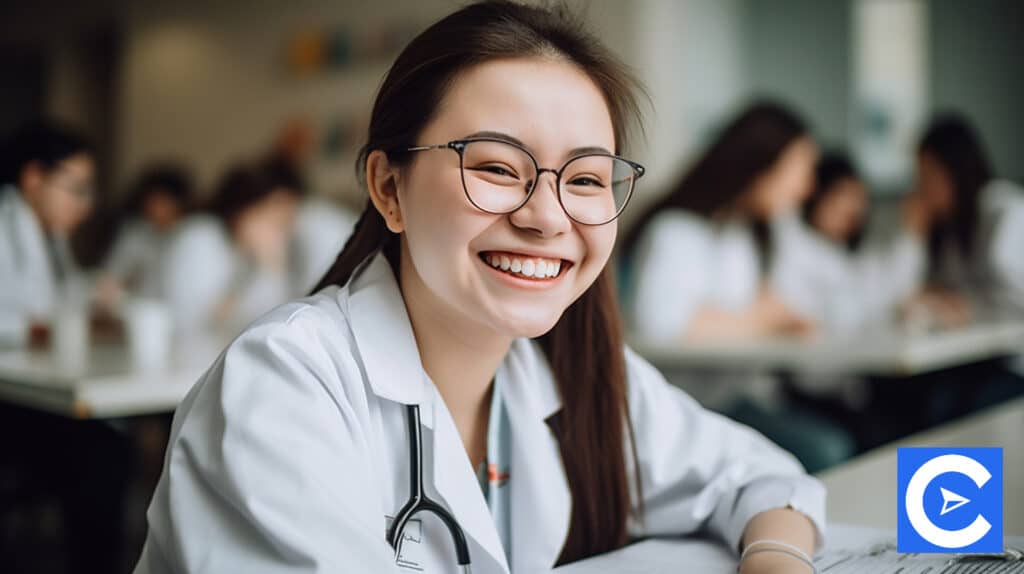 Writing a cover letter is similar to doing homework: it takes time, is monotonous, and you end up copying someone else's.
You can quickly construct a document highlighting your greatest qualities with cover letter generators.
A cover letter builder is an internet program or software that uses interactive forms, cover letter examples, and templates to assist users in generating a cover letter.
While creating your cover letter, the CNA cover letter sample assists you in providing the information that employers want to see by giving expert ideas and suggestions.
If you're debating whether or not to employ a cover letter builder, the answer is no.
Using a CNA cover letter example template is not a bad idea.
Since your application is prepared in a professional cover letter format, you stand a high chance of being accepted by the hiring managers.
Make sure your cover letter's content is 100% original and tailored to the organization you're applying to.
Mistakes that you can avoid in cover letter writing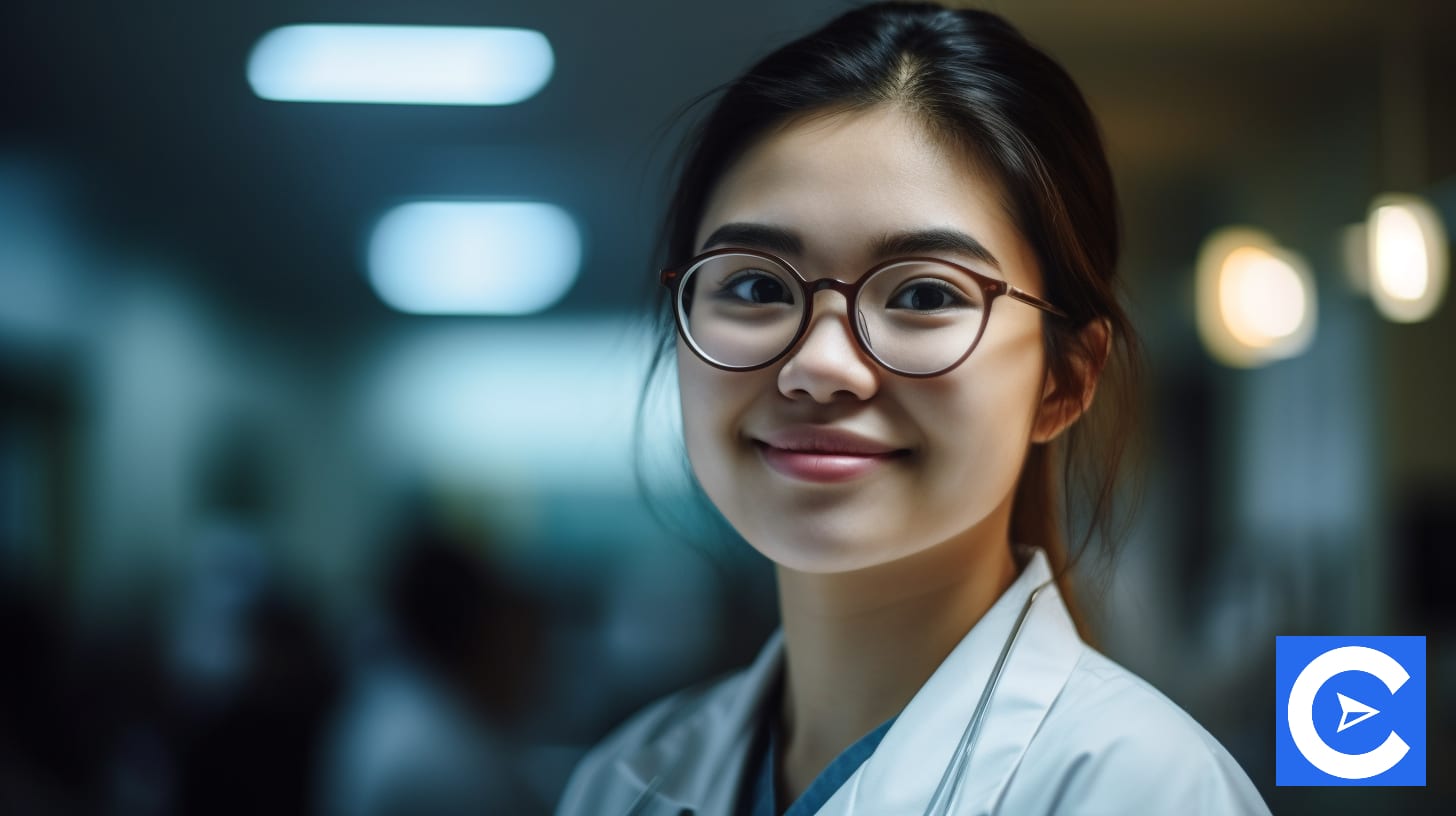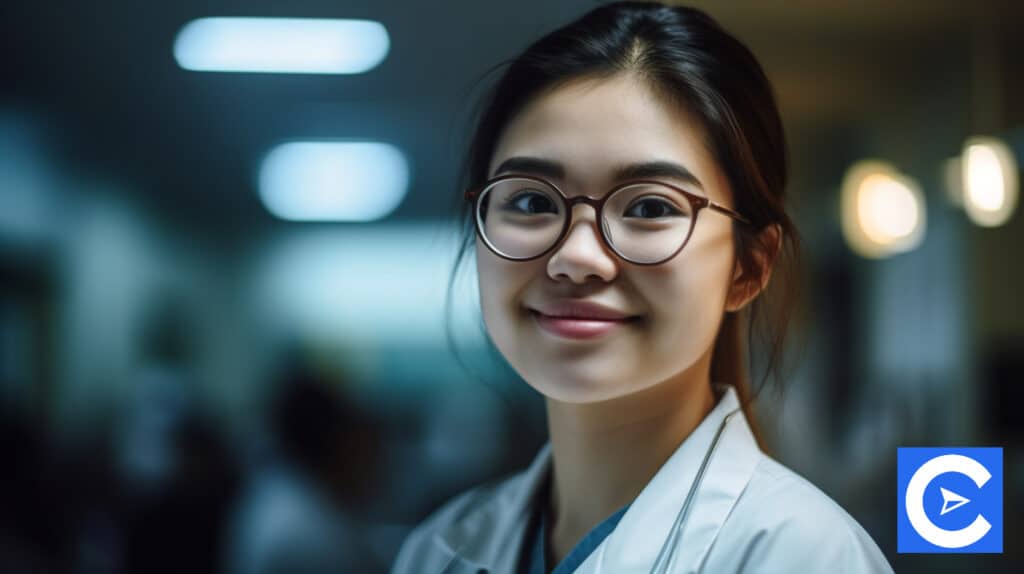 While you may focus on having the appropriate blend of tales in your CNA cover letter, keep in mind that readers can only see what's on the screen.
Make sure those 300 or so words are delivered flawlessly.
At all costs, stay away from these three cover letter blunders.
Get the spelling and grammar right. When reading a prescription or taking a patient's vital signs, you can't afford to make a mistake or a typo. Any careless writing errors could be viewed as a lack of serious interest in this CNA position, so double-check and proofread your cover letter. Numerous online applications can assist you with this.
Focus on patients, not entirely yourself. When you emphasize your cover letter on patient outcomes, it immediately reveals the type of CNA. Of course, highlighting your qualifications is critical, but avoid making your cover letter all about you. Anecdotes about a specific patient are more impressive than a broad list of skills.
Don't neglect your training and education. Because CNA requirements differ from one jurisdiction to the other, it's critical to state that you're qualified for the work. Mention any additional training or qualifications you've obtained to bolster your argument. The employing healthcare provider will see your professional development initiative as a possible asset.
How do I write a CNA cover letter with no experience?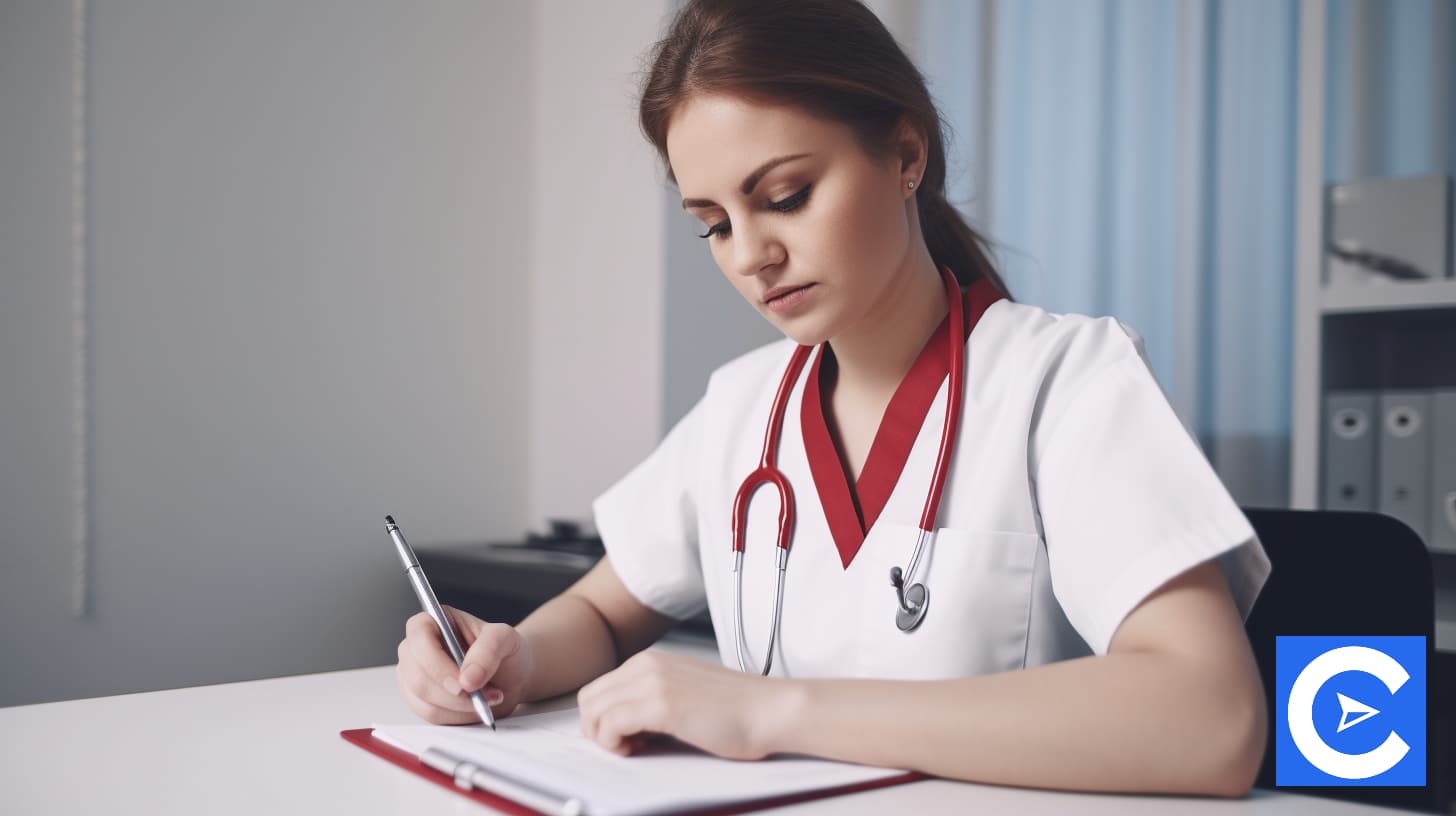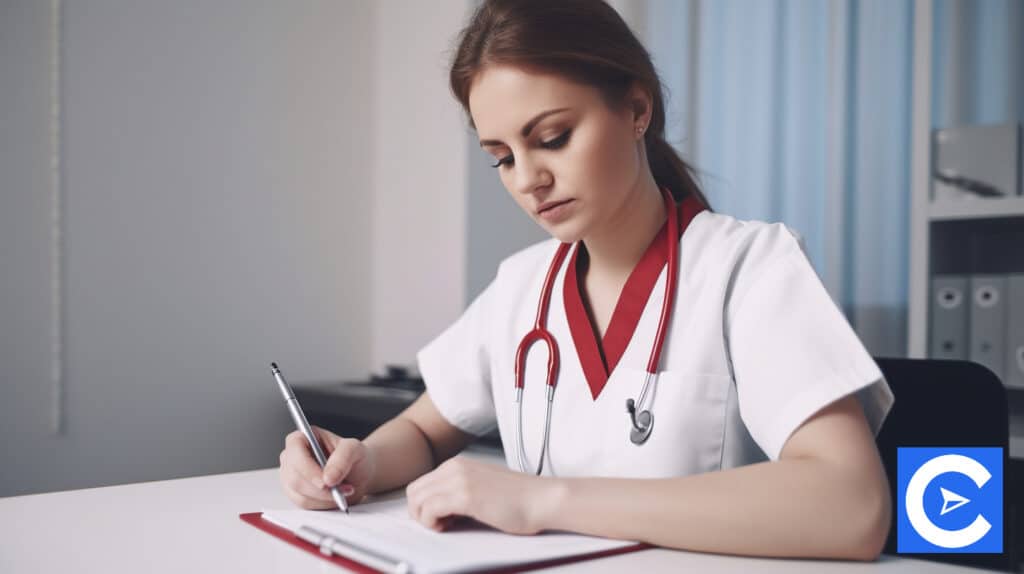 It is generally advisable to conduct preliminary research about the work sector, obtain some job-specific information, and acquire clear terms before creating a CNA cover letter.
They tend to offer the impression of expertise and competence.
Instead of using the same cover letter for every job advertisement, strive to make it distinctive by tailoring it to the individual job requirements of each business.
It is prudent to investigate and add information about current CNA market trends, details on the job description, and information about the human resource or recruitment manager while writing a unique CNA cover letter.
Incorporating this information in your cover letter demonstrates that you went to great lengths to craft a cover letter for this specific person and firm.
After you've gathered all the relevant details, it's time to start thinking about what you should include in your cover letter. It is strongly advised that you include the following information:
• Precise and concise information about your pertinent skills and experience
• Your passion and enthusiasm for the role of Certified Nursing Assistant
• A brief description of your personal life and how it relates to your professional life
Additional CNA cover letter tips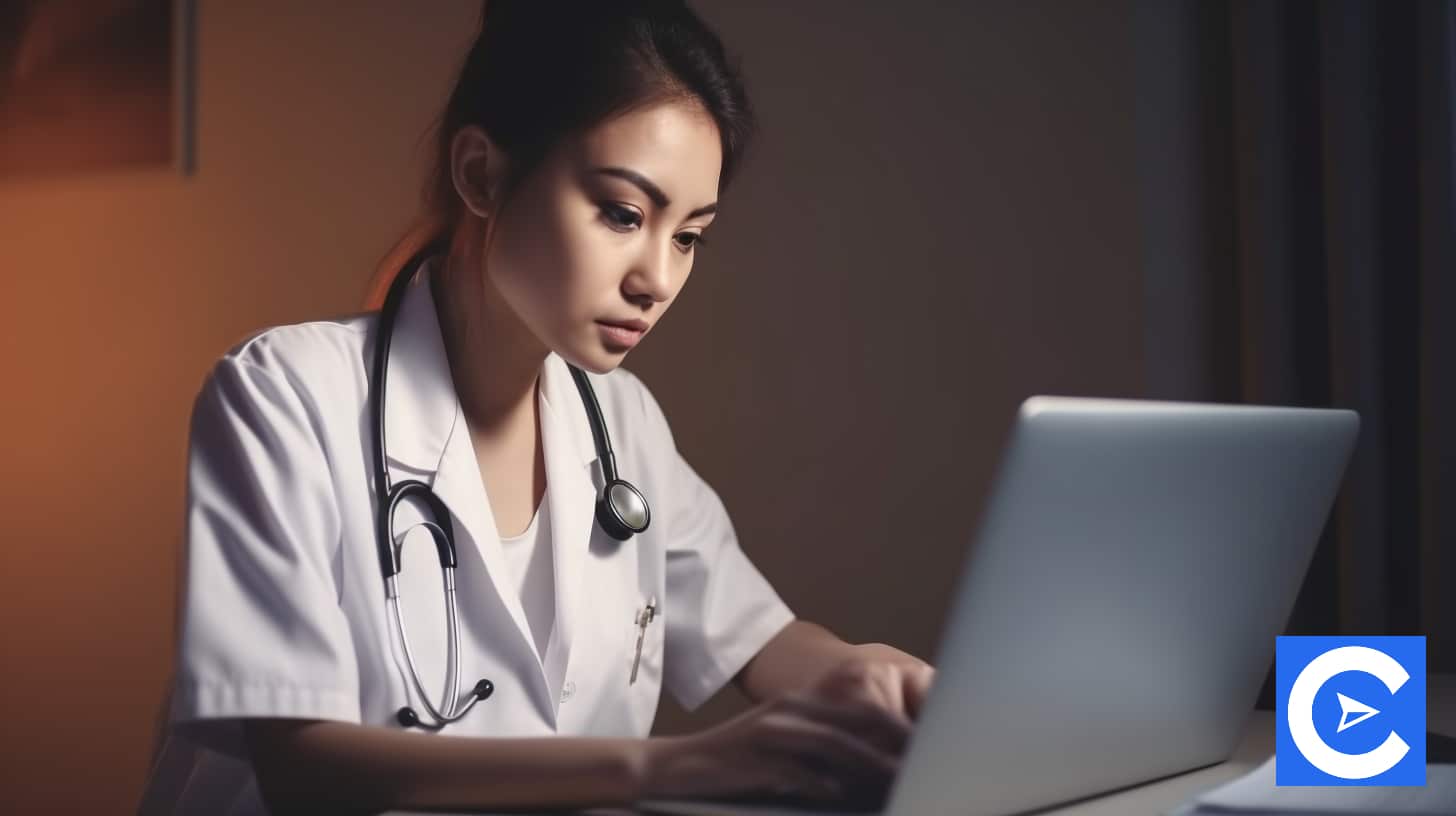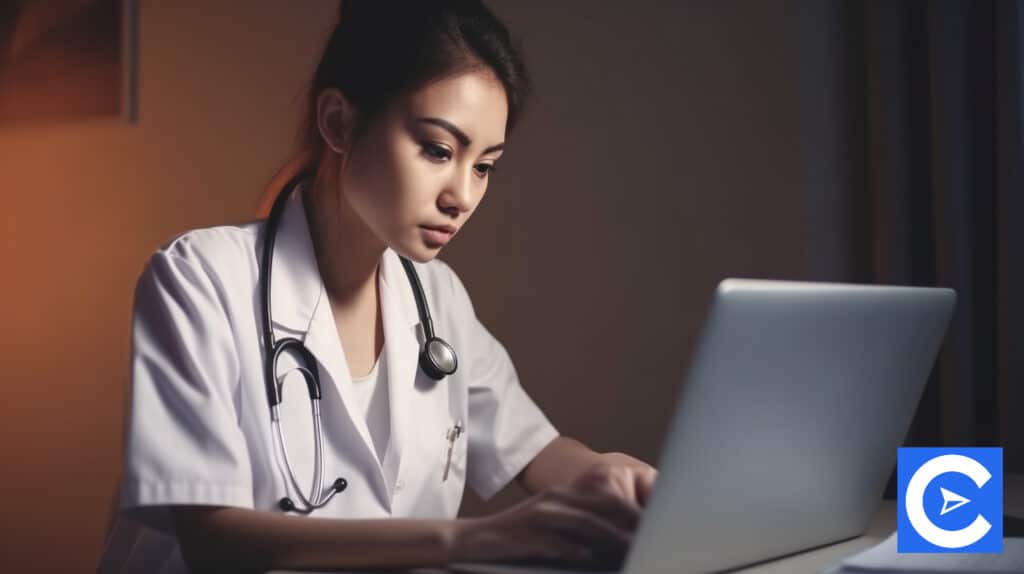 You could find it difficult if you've never written a persuasive CNA cover letter before.
However, you can produce an appealing CNA cover letter that we believe will catch your recruiter's attention using the strategies and tactics below.
Include your complete address, contact information, the date you're writing the letter, and the full address of the organization you're writing to in the heading
It's always recommended that you learn the name and exact job title of the human resource/hiring manager. Use this information to compose a letter to them. Mention their full name, job title, and the company's name
According to research, remember that the first paragraph of your letter is crucial, as most recruiters are majorly interested in your cover letter's first and closing paragraphs. With this in mind, aim to create something that immediately gets the recruiter's attention and positions you as a strong contender.
Include details that demonstrate your enthusiasm for the field
Describe your qualifications and experience and the most important talents you bring to the role
Research the company and ensure you highlight what makes them unique and why you wish to work with them
Mention any noteworthy accomplishments relevant to your roles, such as certificates and honors, if you've received any particular to your field or any that could transfer (for example, a leadership or teamwork award)
Remember that your CNA cover letter should be comprehensive but concise, as recruiters do not have all day to read a lengthy cover letter
Double-check that your letter is appropriately formatted and assembled. Also, don't go beyond one page.
Make sure your CNA cover letter is signed.
End your letter by restating why you are the best candidate for the job and requesting an interview to explore your qualifications further
If you aren't a seasoned CNA, highlight the most important lessons you've learned in the classroom and hands-on training.
Make sure to list any licenses you have that your state requires for a CNA
Finally, make sure that all of the information on your CNA resume corresponds to the information in your cover letter
Conclusion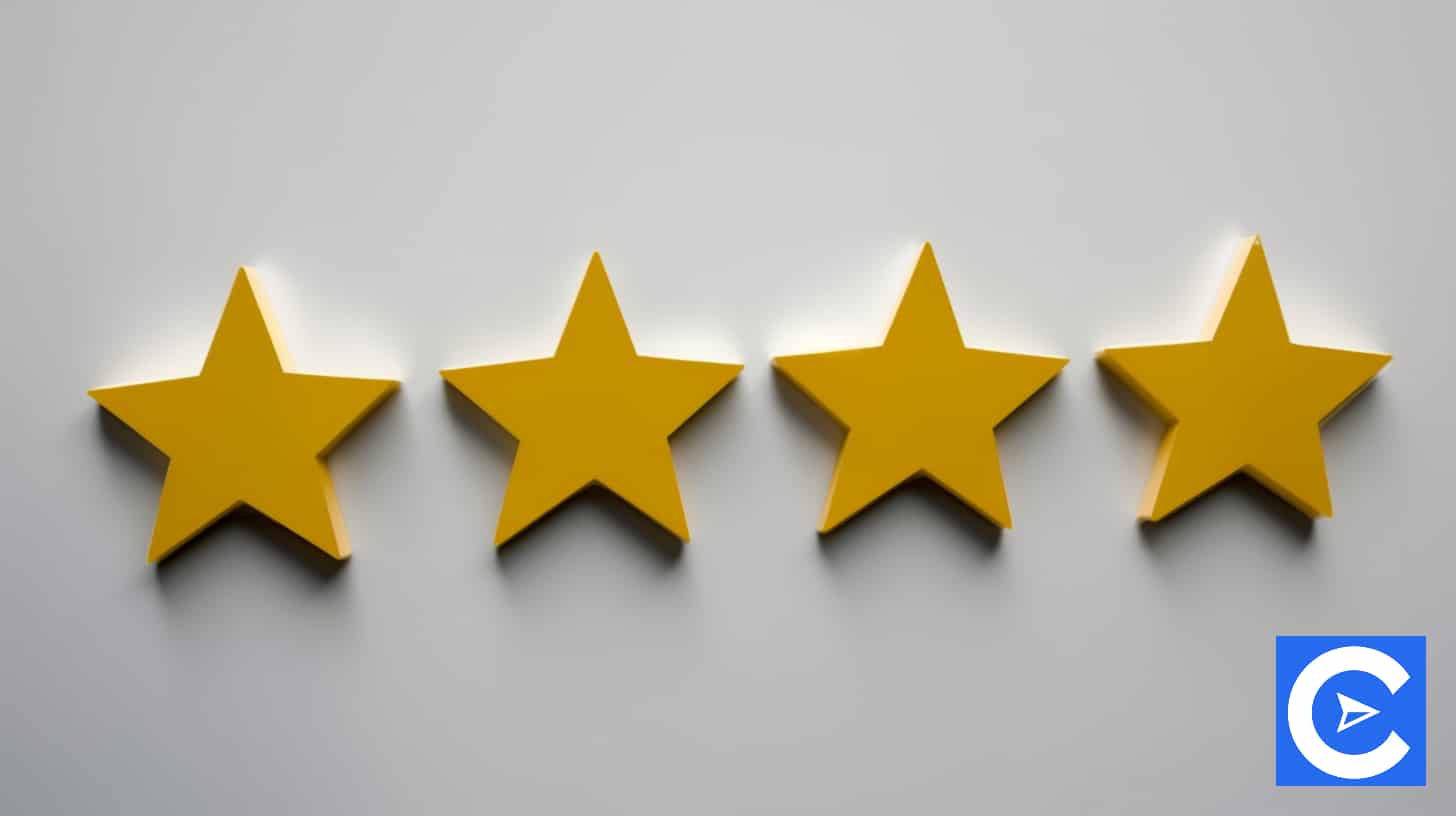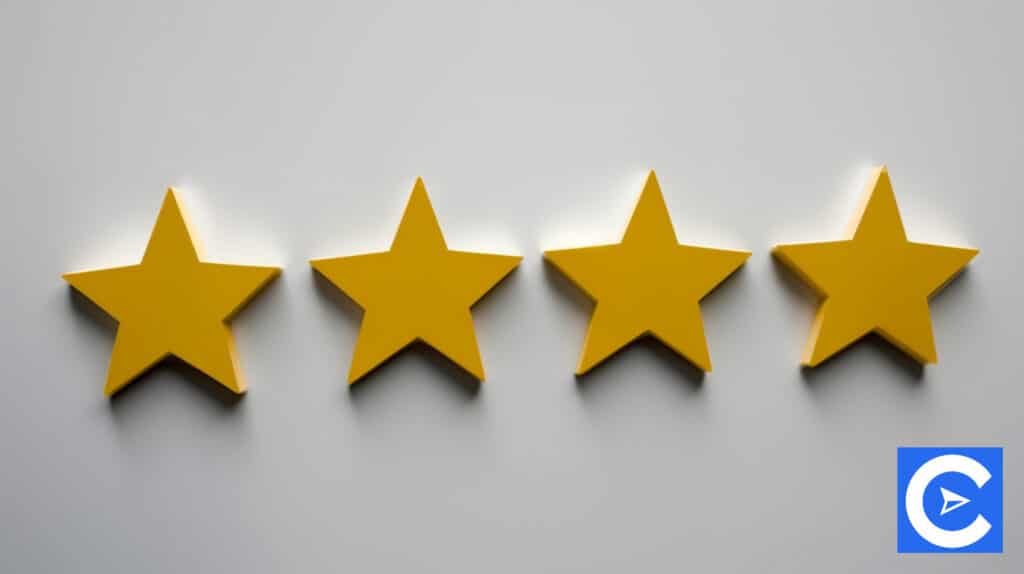 Hundreds of licensed nursing assistants, just like you, will apply for vacant positions even though there are several openings for these experts.
Producing an excellent certified nursing assistant resume is the first and most crucial step for a successful CNA job search.
Even if you have an excellent resume, you may not be able to get the job you want without a strong cover letter.
If you're applying for a nursing assistant position, knowing how to create a strong CNA cover letter is essential.
Cover letter and resume samples can help you stand out from the crowd, whether you're applying for a job at a care home, hospital, health center, or government agency.
On the other hand, a cover letter highlights the distinguishing features that set you apart from the competition.
An eye-catching cover letter that highlights your job-relevant skills could help you catch the attention of hiring managers.
Frequently Asked Questions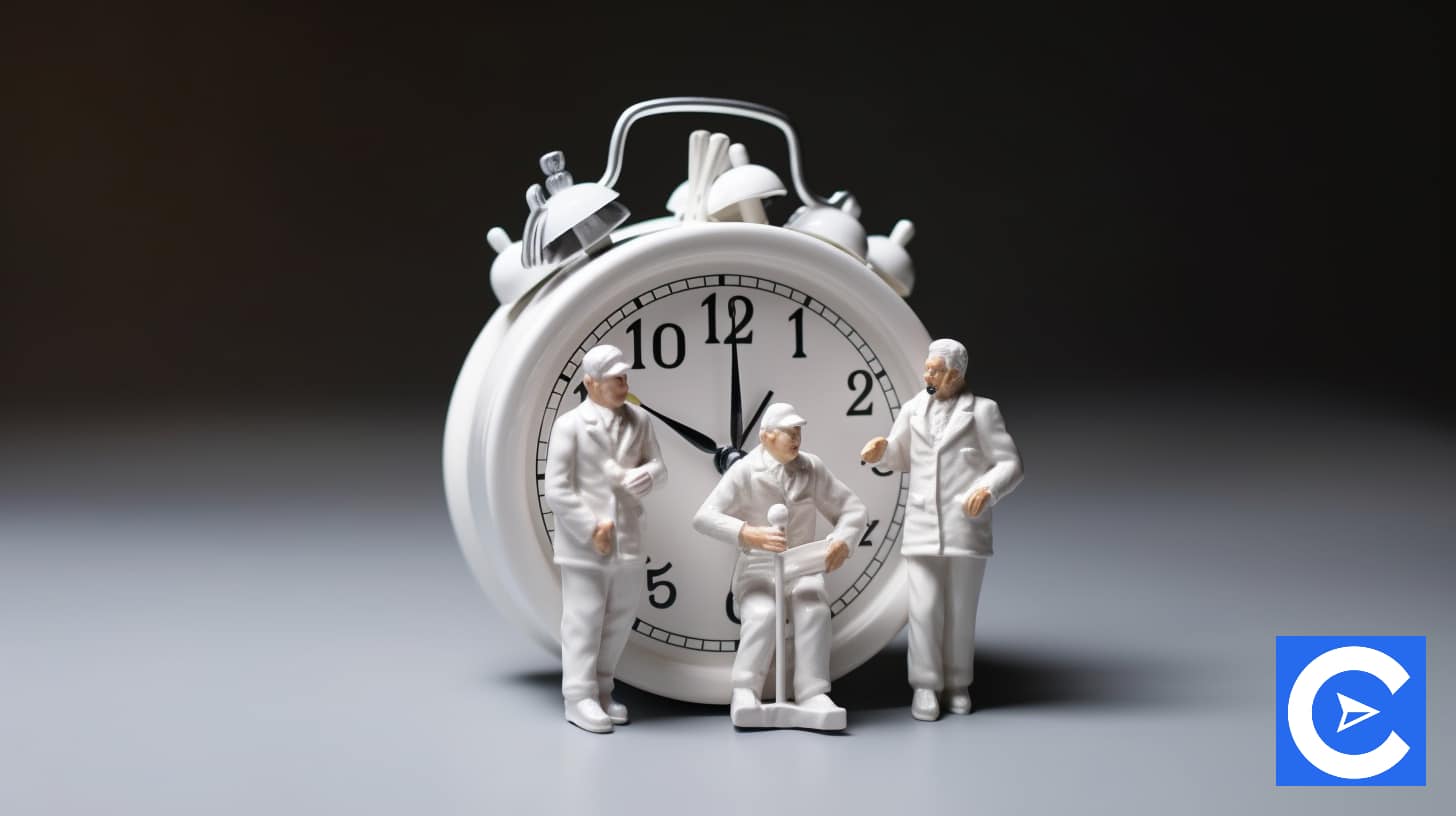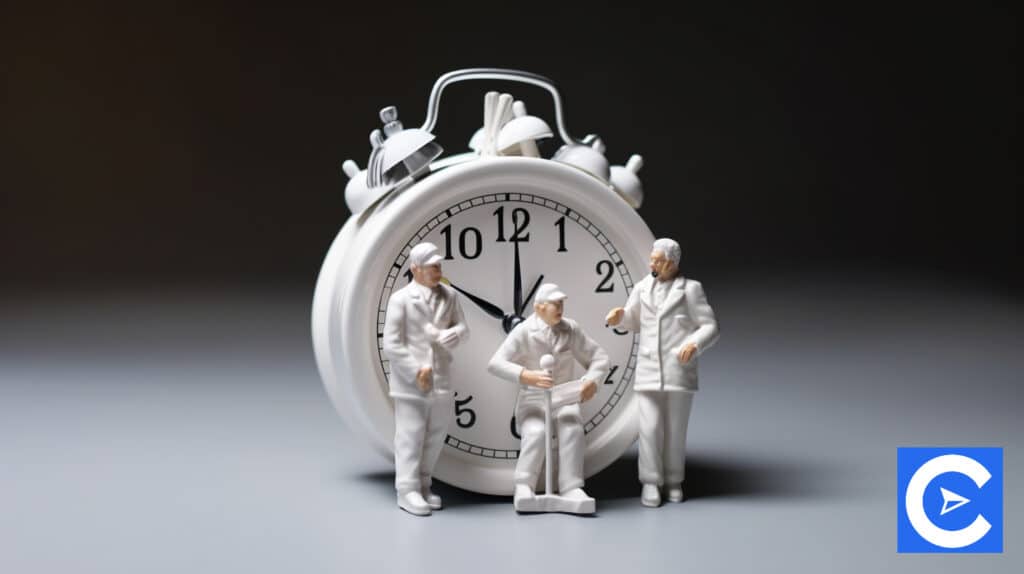 What should you include in a professional cover letter as you apply for a certified nursing assistant position?
Include the current date, your contact details, and the address of the CNA position you're looking for. If you know the HR's official name and work title, provide their full name. Use your first paragraph to get the recruiter's attention while also selling yourself and your abilities.
How do I write a cover letter for a care assistant?
Begin by conducting primary research and establishing a list of attributes that a care worker should have. Your cover letter should have a positive and sincere tone. Make your most relevant experiences, education, and qualifications the focal point of your resume. Make sure your personality comes across.
Does the perfect cover letter include a title?
Yes, the hiring manager will be able to identify your cover letter from the hundreds of application files they receive every day if you use titles. As you can see, it's critical that the title of your cover letter is easy to read and indicates that it's yours.
Should a cover letter only be one page?
Yes. There is much that goes into a cover page; your interpersonal skills, your CNA license, and experience in handling daily living needs at nursing homes or medical centers. But the key is to conceptualize a way to compress it to one page.
What should you not include in a cover letter?
An eloquent cover letter is vital in helping your CV stand out. As a result, you should avoid making trivial mistakes in your letter, such as typos, as these will leave a wrong initial impression. Also, avoid including personal information, salary expectations, unpleasant comments, misinformation or exaggerations, and meaningless claims.
Is it recommended to use a cover letter template for your CNA cover letter?
You should use a professional CNA cover letter template. It will help your compress your nursing skills and experience into one page. Although Microsoft Office provides a few free templates, it is recommended that you utilize a professional template made exclusively for CNAs. You can use other free CNA templates online. 
How long should a nursing assistant cover letter for a senior position be?
It is only one page long. Do Keep It Short. Cover letters should be one page long with three to four paragraphs. You should state the letter's purpose and how you learned about the position. Include material that is both attention-getting and professional.
References