Welcome to the most comprehensive PMHNP-BC Certification guide!
This guide seeks to offer prospective Psych NP professionals a complete breakdown of the certification.
At the end of reading, you'll gain information on the test content outline, the cost, and also tips on how to prepare for the certification.
We will cover the following:
The PMHNP Exam
Continuing Education
Tips on passing the exam
Benefits of passing the exam
Keep reading to find out how you need to prepare for the exam!
Introduction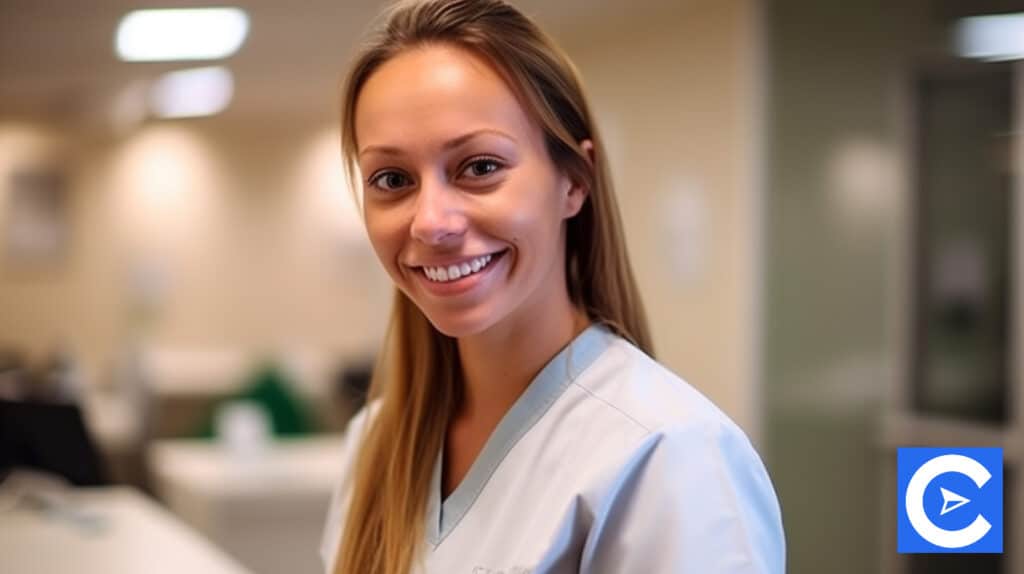 Mental health has always been important, but with the Coronavirus crisis, we see an increase in mental healthcare demand.
The Bureau of Labor Statistics projected that by 2030 there would be a rapid rise of PMHNPs (Psychiatric Nurse Practitioners) due to increased need.
The COVID-19 pandemic has caused a significant shift in how people approach mental health.
With this new awareness comes an increased need for professionals like PMHNPs who can provide essential care during these difficult times–and that's just what they're doing!
Psychiatric-mental health Nurse Practitioners (PMHNP) are trained to use patient-centered nursing with psychosocial skills that help them treat patients.
In addition to providing primary care to the patients' mental well-being, they also improve communities' access equity outcomes on overall quality live life.
However, before you can be allowed to work as a Psychiatric Nurse Practitioner, you must complete a PMHNP Program and earn the certification.
The Psychiatric-Mental Health Nurse Practitioner (Across the lifespan) Certification is a highly sought-after board designator that demonstrates your knowledge and skills in working with psychiatric patients.
This exam will test what you know about mental health nursing practices and how well-read these coursework topics can be when it comes time for an interview or job posting!
A successful candidate should expect to have their abilities recognized by earning the title PMHNP-BC after completing this examination.
The PMHNP Exam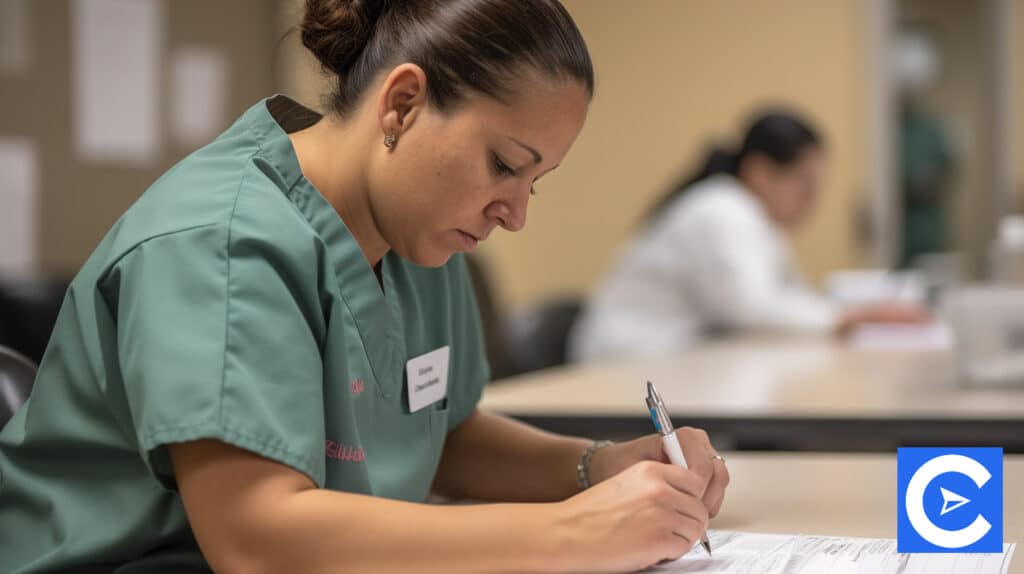 The Psychiatric Mental Health Nurse Practitioner board certification (PMHNP-BC) is a prestigious award that proves you are qualified and experienced enough to provide mental treatment to those suffering from mental disorders and illnesses.
An accredited PMHNP- BC can work in nearly every mental health setting.
They work hand-in-hand with Psychiatrists due to their skill set.
Passing the exam acts as proof that one can evaluate, diagnose, provide therapy and emergency psychiatric care, prescribe medication, and treat the mental health needs of patients.
The state of your PMHNP License can make or break the success of providing quality psychiatry healthcare.
The American Nurses Credentialing Center (ANCC) administered and evaluated the Psychiatric Nurse Practitioner Certification Exam.
It assesses a prospective PMHNP's competency in psych nursing clinical skills and knowledge.
You can expect the test to score 150 questions which are further divided into five sections:
Psychotherapy and related theories cover 22 exam questions, which accumulates to a 15% score
Ethical principles are covered in 23 exam questions and add up to a 15% score
The scientific foundation is covered in 30 questions and adds up to a 20% score
Diagnosis and treatment are covered in 37 test questions and sum up to a 25% score
Advanced practice skills are covered in 38 questions and sum up to a 25% score
The ANCC PMHNP credential has a lifespan of five years.
RNs must maintain their licensures by meeting specific requirements on renewal and continuing education:
Eligibility Requirements
If you're planning on taking a certification exam, don't forget to meet these criteria!
To be eligible for the Credential Examination, candidates must first fulfill the following requirements:
An active RN license in one of the 50 U.S states
The holder must have enrolled and completed a master's (MSN), Doctor of Nursing Practice (DNP), or postgraduate degree from an accredited institution
There are also special conditions for the degree.
ANCC only allows holders whose degrees are of the same foundation, Psychiatry.
In addition, they mandate that the program must have a valid and current accreditation from one of these two institutions, either the Accreditation Commission (ACEN) or the Commission on Collegiate Nursing Education (CCNE).
The Doctoral Degree or Master's should offer:
Clinical hours, faculty-supervised, and a minimum of 500 hours
Three mandatory courses separately. These include:

Advanced health assessment
Advanced physiology or pathophysiology
Advanced pharmacology
They should also offer additional general courses including:
Maintenance
Health promotion
Differential diagnosis
Disease Management
Candidates must fulfill other requirements to ensure their eligibility.
The ANCC verifies eligibility by either emailing or mailing their credentials department about two weeks before taking this test!
ANCC allows prospective graduates to sit for the certification exam provided they fulfill the mandatory requirements:
The design of the exam
The exam is administered via the computer.
It consists of a total of 175 questions which are bifurcated into those that are scored and those that gauge validity to be administered in future exams.
The questions are in a multiple-choice format, and each has four possible answers.
As pointed out earlier, the PMHNP-BC Exam covers five psych nursing areas.
Scientific Foundation questions are designed to test your core understanding of Psychiatric nursing.
You can expect questions from advanced pathophysiology, neuroanatomy, advanced pharmacology, neurophysiology, advanced psychopharmacology, psychogenic, and neurodevelopment to be tested under the knowledge component.
Advanced Practice Skills contains questions that cover various skill topics.
The candidate should prepare widely on health promotion, substance use, mental screening, disease prevention, resilience promotion, psychiatric emergency treatment, and psychoeducation.
Diagnosis and Treatment is the other section of the certification exam.
Questions under the Diagnosis and Treatment section cover topics like psycho-pharmacotherapeutic management, differential diagnosis, diagnostic impression, and pharmacotherapeutic treatment.
Expect the possible questions under the Psychotherapy and Related Theories section to be derived from developmental theories, psychotherapy principles, and change theories.
Knowledge of management skills and therapeutic alliance development will come in handy in tackling the questions in this section.
The Ethical and Legal Principles seek to test the professional's decision-making skills and knowledge of the patient's rights.
You will also be tested on the Standards of Practice and Confidentiality as provided by the ANA.
Cost and Registration
The ANCC website provides a convenient means of exam registration and scheduling an appointment time at one of Prometric's many locations worldwide.
The registration process takes only minutes, so it doesn't matter if you're busy or on the on-the-go; head over to their site!
You can schedule the exam after 90 days of successful registration.
The cost of PMHNP-BC Exam registration depends on the credentialing body under which you are a member:
ANA members pay a registration fee of $295.00
AANP members pay a registration fee of$340.00
AANP student members pay a registration fee of $290.00
APNA members pay a registration fee of $282.00
International Society of Psychiatric-Mental Health Nurses members pay a cost of $340.00
Non-members pay $395.00
You should note that the registration fee includes a non-refundable cost of $140.00.
Veterans Administration Vocational Rehabilitation benefits also apply to reduce the cost of registration.
Exam prep for the PMHNP-BC Certification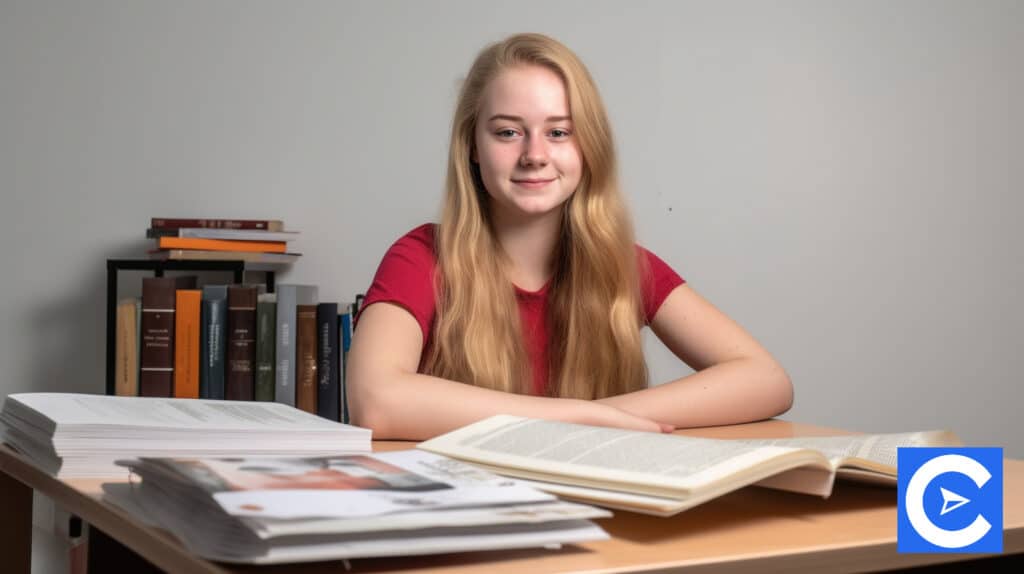 In today's fast-paced world, many people have turned to psychiatric nursing to provide mental health care.
Because of the vigorous nature of the profession, you might need some help to prepare for certification.
There are several Psychiatric and Mental Health Nurse Practitioner Prep Courses available.
They provide every resource imaginable while allowing students to easily remember what they learned in Psychiatric Nurse Practitioner Schools.
The PMHNP Courses include:
Practice Questions
Review Lessons Covering All the Topics
Flashcards
Most of these courses offer online study tools.
You can create a customizable plan and study from wherever you are.
Tips for passing the exam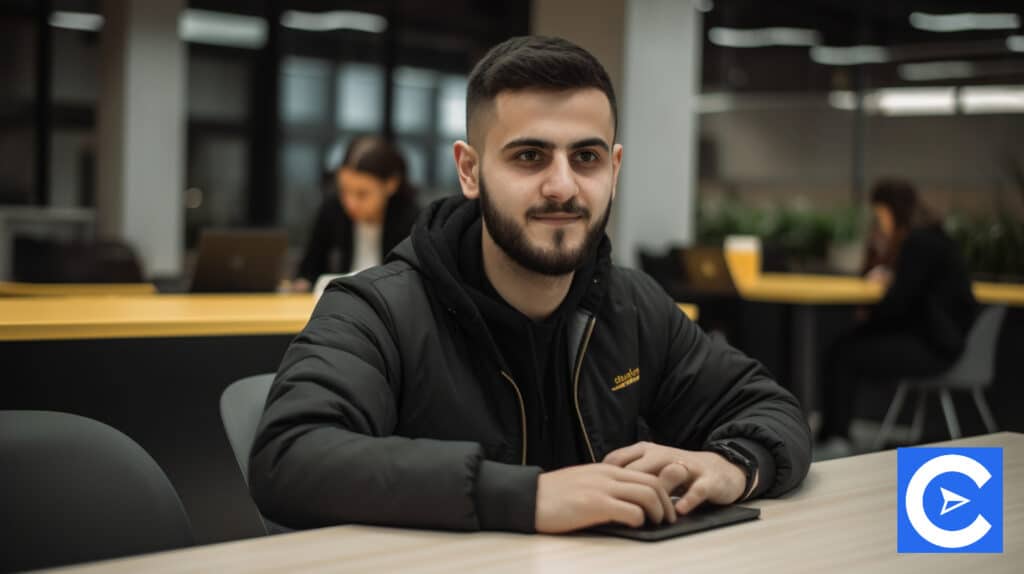 Many people have questions regarding if there are any tips for increasing your chances of passing the PMHNP-BC Exam.
First, be sure that preparation helps.
Using recommended study materials and not just walking into a test shaken or afraid like many people often do will significantly improve your performance.
You are what you eat, so it may be time for a diet change if your grades aren't up-to-par.
According to recent studies, eating healthy and exercising can help boost intelligence.
Do not neglect your sleep, as this has been an essential factor in academic success!
There's no need to stress out about forgetting everything because all work together – including our brains–to affect how well we learn new information or concepts; make sure that they're balanced through restful hours of darkness before rising again with renewed energy.
The best way to prepare for your exam is by finding a study guide that works well with what you prefer.
Try out different options and see which one works most effectively to avoid having any regrets on test day.
Recertification/ Continuing Education
Psychiatric Mental Health Nurses are in high demand, but it is not easy to become one.
You must first earn your RN license and pass the NCLEX exam to get started.
You, later on, enter a graduate program that trains Psychiatric NPs on their path of serving patients with illnesses such as depression, anxiety disorder, bipolar disorder, substance abuse issues, etc.
The education required for this full-time career can take up to four years worth at least ten thousand total credit hours, depending on where they live when applying!
In addition to the education, your license is crucial to your practice.
It must be kept valid and current.
To do this, you must engage in a recertification process after the period stipulated by your respective state.
Some of the types of activities that you can engage in include attending conferences, reading academic journals and books, taking online courses, and participating in clinical trials.
While you did complete Psychiatric Nurse Practitioner schooling, things have changed since then; you must stay up to date with the latest developments in your field.
Staying informed about new treatment methods, disease trends, and pharmacological advances can help you improve the quality of care you provide to your patients.
To facilitate this continuous learning and growth process, most licensing boards require PMHNPs to recertify on an annual or biannual basis.
Additionally, many organizations offer continuing education courses that are specifically tailored to the needs of Psychiatric Nurse Practitioners.
These courses can cover everything from stress management techniques to diagnosis and treatment strategies for conditions like bipolar disorder or schizophrenia.
Ultimately, by attending regular training and maintaining an ongoing commitment to education, PMHNPs can ensure that they provide their patients with the best possible care.
Benefits of Earning Psychiatric Nurse Practitioner Certification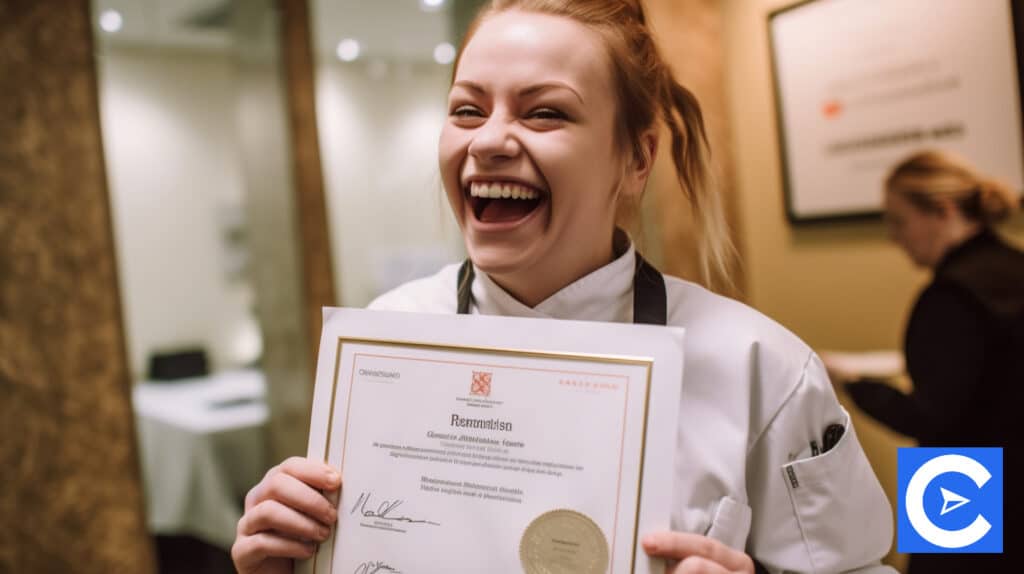 There are many benefits to completing the Psychiatric-Mental Health Nurse Practitioner Program Certification.
For starters, becoming certified demonstrates that you have the necessary knowledge and skills to provide high-quality care to patients with mental health concerns.
The accreditation will catapult you into a successful career after graduation and prepare you for an exciting new future as a certified Psychiatric Nurse Practitioner!
According to the American Association for Nurse Practitioners, Mental Health Nurses have an average income of $137,000 per year.
This includes base salary and bonuses as well incentive payments that can be earned in various ways, such as meeting goals or exceeding expectations!
The total compensation earned is satisfying.
In addition to treating and teaching patients about self-care and wellness, PMHNPs also find fulfillment in knowing that they're helping others.
Psychiatric Nurse Practitioners are changing the way we think about and treat depression.
They fight societal stigma every day while inspiring others like them with their work to improve lives at home, in school, or on the office floor.
Conclusion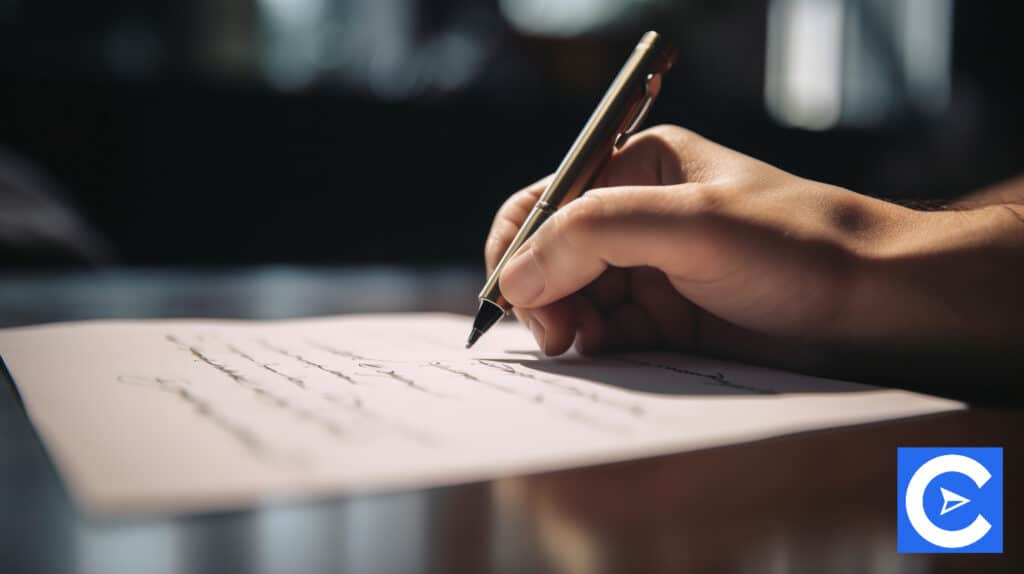 Mental illness is a significant issue in our society.
The lack of available trained professionals and Certified Nurses who can provide mental healthcare compounds this problem by increasing demand for such services even more so than it already exists, leading to an underlying need.
As you pursue your BSN or additional certifications, consider the public health need for mental health experts.
With the proper prepping and review courses, you can undertake the ANCC PMHNP Exam and add to the number of Mental Health Professionals.
FAQs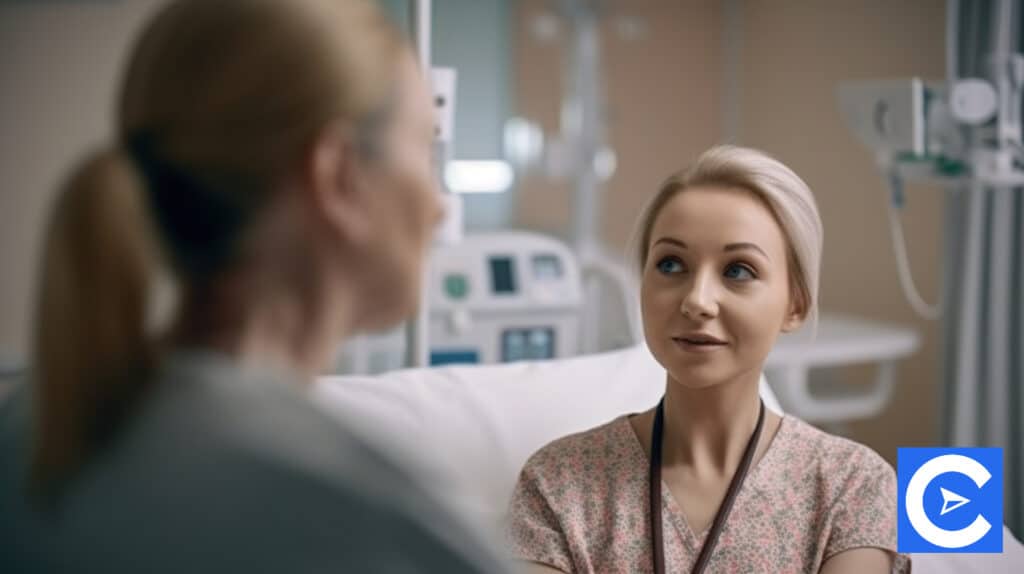 What does PMHNP-BC mean?
PMHNP-BC stands for Psychiatric Mental Health Nurse Practitioner-Board Certified. This designation is held by Nurse Practitioners who have completed advanced training in psychiatric mental health care and have passed a national certification exam. PMHNPs work with patients of all ages, from early intervention and prevention to diagnosis and treatment.
What is the difference between a PMHNP and a Psychiatrist?
A PMHNP is an Advanced Practice Registered Nurse who is specially trained to provide a more holistic and less intense treatment to health care patients. Psychiatrists are physicians who have completed medical school and residency training. They provide a wider range of treatments, including electroconvulsive therapy and other invasive procedures.
Is PMHNP-BC a Doctor?
Yes. A PMHNP-BC is essentially a Doctor. The individual has a graduate degree in psychiatric mental health nursing and is licensed to practice in their state. However, despite their extensive education and training, they lack the medical authority of conventional Doctors, who are conferred with a Medical Degree (M.D.).
Is a PMHNP-BC a Psychiatrist?
No, a PMHNP-BC is not a Psychiatrist. While they both work in the field of mental healthcare, there are key differences between these two professional roles. Ultimately, while PMHNPs and Psychiatrists share some common ground in their work with patients, they each play very distinct roles within mental healthcare.
How hard is the PMHNP Exam?
The PMHNP Exam is among the most challenging certification exams in the healthcare field. Preparations involve candidates having a solid understanding of diagnostic tools and assessment methods and comprehensive knowledge of mental health conditions and treatment modalities. However, careful preparation and strategic study habits are key to passing.
Are PMHNP in demand?
The growing need for mental health services nationally has soared a high demand for PMHNPs. These professionals bring extensive knowledge and expertise to their work, making it possible for them to provide effective and compassionate treatment for patients with a wide range of mental health conditions.
How can a student prep for the certification exam?
Any student who is planning on taking a certification exam should begin by familiarizing themselves with the format of the exam and the types of questions that will be asked. A good way to do this is to find practice tests online or in study guides.
References