Etiquettes of a Business Lunch
Business lunches are one of the most important aspects of networking, meeting potential clients and vendors, and discussing the minute details of a contract or agreement.
Business lunches are a great opportunity to meet face-to-face and to hammer out details and discuss strategy and process.
However, when attending a business lunch, you represent your company and the discussions being had.
You should understand the etiquettes of a business lunch and how to best represent yourself and your company.
Business lunches are one of the most popular forms of networking and client meetings.
It provides a more relaxed environment and is a great incentive for business stakeholders to attend.
In addition, business lunches provide a calm atmosphere where individuals can relax and feel more comfortable surrounded by good food and good company.
Always Schedule the Business Lunch
If you are looking to garner some one-on-one time or a meeting with a group of people, it is best to initiate and setup the business lunch.
This does one of two things.
Firstly, it helps you to establish yourself as the host of the lunch.
Doing so will look more proper and professional.
Secondly, it places a level of emphasis and importance on the need to meet.
Business lunches, for the most part, do not happen every day.
Showing your willingness to invite to a business lunch shows just how important the meeting is.
However, before sending the invitation, always be sure that one is needed and expected.
Although many people love being asked to a business lunch, others may find the invitation intrusive and as a means to curry favor.
If and when you send a business lunch invite, be sure to include a brief, rough agenda of topics needed to be discussed.
Choose an Appropriate Restaurant
There are a plethora of restaurants and dining locations to choose from.
Your choice should be a location that has a waitering system and one where you will be seated while awaiting your food.
The restaurant should be more expensive than a regular lunch order but should not be so exorbitant to make your guests afraid to order.
The restaurant should be well lit, with comfortable seating that allows for conversation.
There should be ample room on the table for documents or a laptop, without the interference from the appetizers and main course.
In addition, the restaurant should serve safe, friendly food that is relatively well-known.
Safe food generally includes pasta or steak and you should look to avoid any exotic or unknown foods which your guests may be wary of trying.
Lastly, as you are inviting your guests, you want to make it as easy on them as possible.
Choose a restaurant that is closer to their office and one that is not too far away from them.
You can take the extra commute as a form of courtesy.
Make a Reservation
You want to appear as professional and buttoned-up as possible.
Be sure to setup a reservation once all individuals have been accounted for.
You don't want to end up at the restaurant and have to wait half an hour for a seat.
You can either call-in or use a service such as OpenTable when booking the reservation.
In addition, you may look to notify the restaurant that this is a business lunch.
Ask for minimal interruptions and that the check be provided immediately once the food has been eaten.
You should also ask that the waiter or waitress hand the check directly to you.
Dress Appropriately
As this is a business lunch, most individuals will be dressed in business wear.
However, be sure to remember to dress slightly above average on the day of the lunch.
You want to look good and presentable when meeting with colleagues and clients.
You shouldn't go overboard though.
Unless the restaurant calls for formal business wear, try to go for a button-down shirt with clean pressed slacks.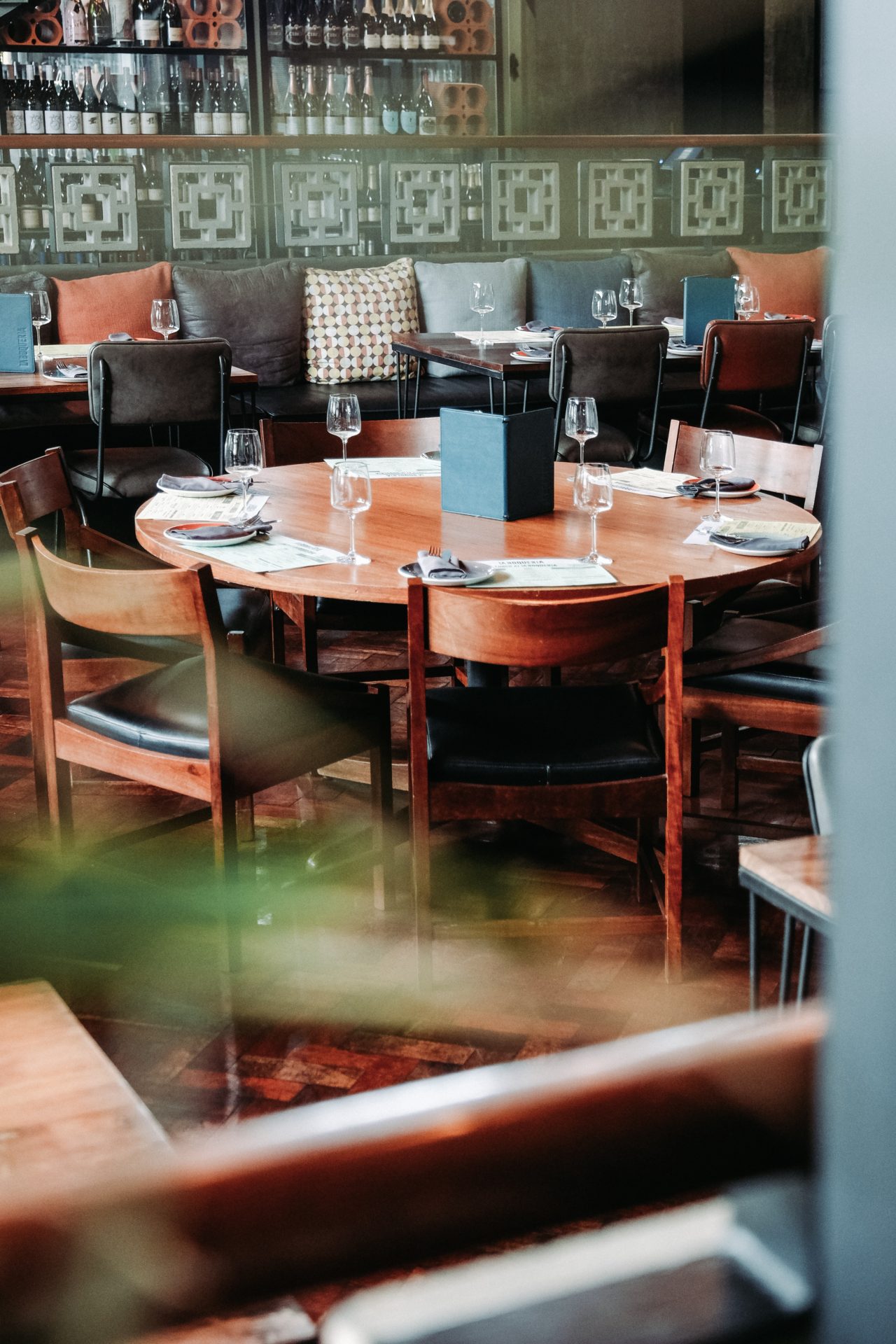 Scope Out Beforehand
Before the lunch, plan to arrive at least 15-minutes early.
Utilize this time to scope out the area and to familiarize yourself with the layout of the restaurant.
You should know where the bathroom is located and use it before your guests arrive.
You can also let the front desk know you've arrived and remind them that this is a business meeting and go over your needs.
Lastly, be sure to review the menu once more.
You should know what you are going to order and have suggestions and recommendations for the rest of your party.
If you'd like, you can also order a few appetizers to share across the table, but this is highly dependent on whom you are meeting and what type of meeting this is.
Guest Arrival
Once your guests arrive, the etiquettes of a business lunch call for them to be seated first.
This is to allow them to choose the seat they prefer and to feel most comfortable.
Be sure to let them follow the waiter first to the table and motion to them to seat themselves first.
Turn off your cellphone or place it on silent.
Nothing is worse or less professional than someone whose phone won't stop ringing during a meeting.
You want to give your guests your undivided attention and be listening to every word they say.
You should also be ready with small talk and discussions to break the ice.
You can always find conversation in the weather, the restaurant, or the commute.
Food Ordering and Alcohol
Ordering of the main course should be done by your guests first.
Look to mirror and remain within the same budget as them.
You don't want them to feel they've offended you if you order a $20 item versus their $40 item.
Similarly, you don't want to order an extravagant item to their smaller one.
You should look to avoid any difficult, smelly, or unknown dishes.
These take longer to prepare and may put your guests off.
Similarly, don't order anything which is messy or requires you to eat with your hands.
You want to remain as clean and as professional as possible.
When it comes to alcohol you should understand what your company policy is and what is generally accepted.
Ask your guests if they would like a bottle of wine or an alcoholic beverage to go alongside the lunch.
Follow their lead.
If they do not choose any alcoholic drinks, then neither should you.
If they do, then you can order for yourself as well.
However, be frugal with your intake.
Don't have too much to drink and generally limit yourself to one glass.
General Discussions
When it comes to lunch, everyone enjoys being comfortable.
Give your guests time to acclimate to the restaurant and the company before discussing business.
You should discuss easy items, such as the weather, the restaurant, any upcoming or completed vacations, and the commute to the restaurant.
These conversations will put your guests at ease and feel more relaxed.
You should find a way to segue into a business conversation.
This can be done when there is a lull in conversation or when the ordering of food is completed.
Try to make it a natural segue and one that is not forced.
Don't force the conversation or start pulling out binders of documents or a laptop.
Go easy with it and it will come on its own.
All parties know the real reason of the meeting, so let it come on its own.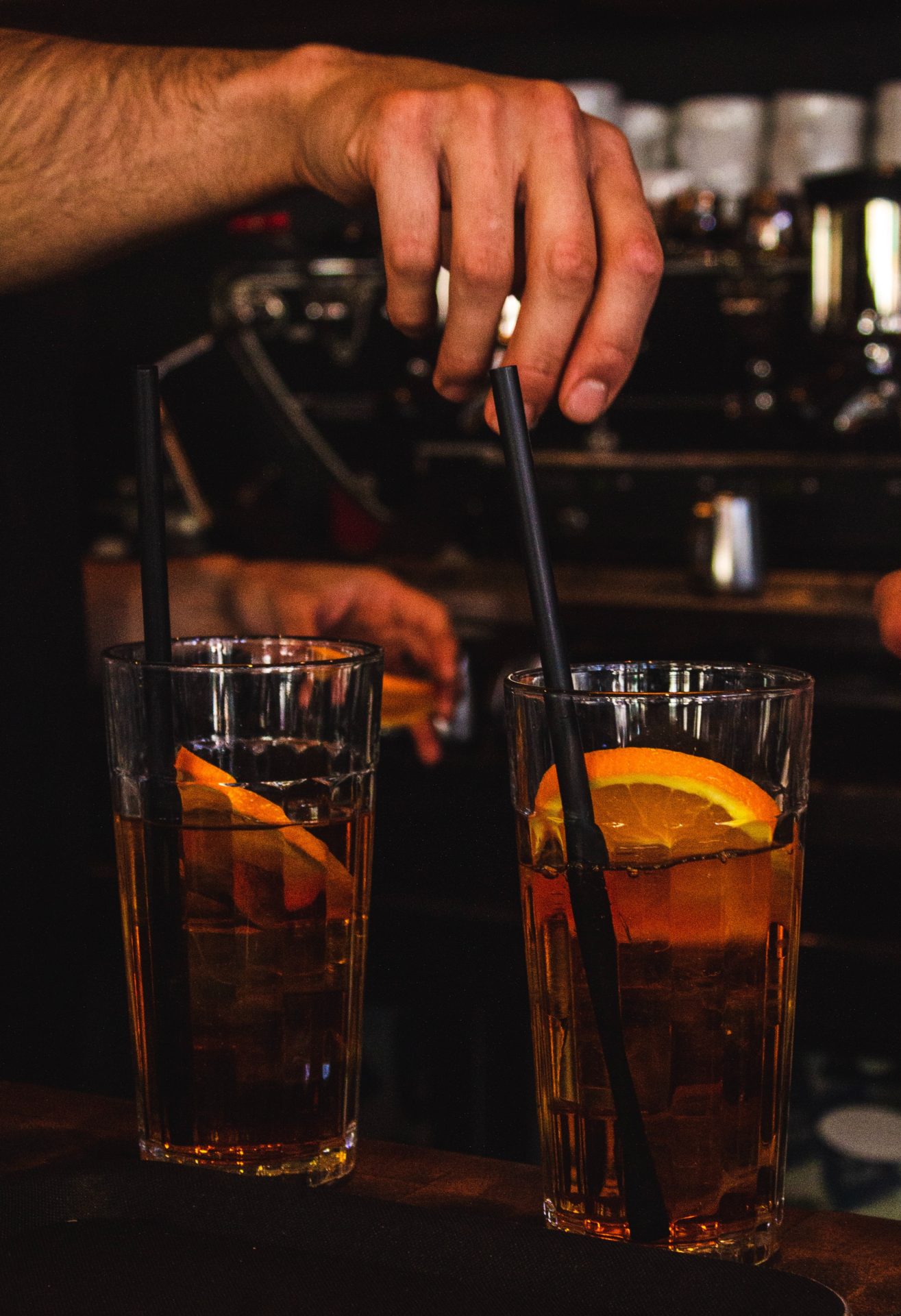 The Check
Perhaps the most nerve-wracking part of the entire process is the check.
You, as the host, should always take care of payment.
This is of utmost importance and cannot be overstated.
Never, ever let your guests pay for any part of the meal.
You should handle the check gracefully and confidently.
Have your credit card prepared and do a quick glance over.
Hand the check and the card to the waiter immediately and jump back into the conversation with your guests.
You never want to haggle on the price or discuss prices.
In addition, you don't want to complain to your guests or to the waiter or anything.
Handle it confidently and without worry.
You should show appreciation and thankfulness to the waiter as well and be sure to leave a healthy tip.
Things Not to Do
The etiquettes of a business lunch are pretty straightforward.
You should remain calm, composed, and professional in every turn and instance.
You should have your items buttoned up and be ready for any unforeseen issues.
You can check out the below list of things not to do:
Don't over drink or get drunk
Don't forget to make a reservation
Don't haggle on price or have your guests pay
Don't answer your phone or check emails unless in an emergency
Don't argue with the waiter or the manager
Don't badmouth anyone, including your company or employees
Don't force the conversation, let it come about naturally
Don't order smelly or messy dishes