Hi everyone, Welcome to another exciting read on Web Designer Resume!
In this session, we want to remove the guesswork and provide you with up-to-date information on what you need to include in your resume to secure a Web Designer job.
In brief, we'll discuss:
What should you include in your Web Designer Resume
Tips for writing an impressive Web Designer Resume
Web Designer Resume template
Let's jump straight in!
What Should You Include in Your Web Designer Resume?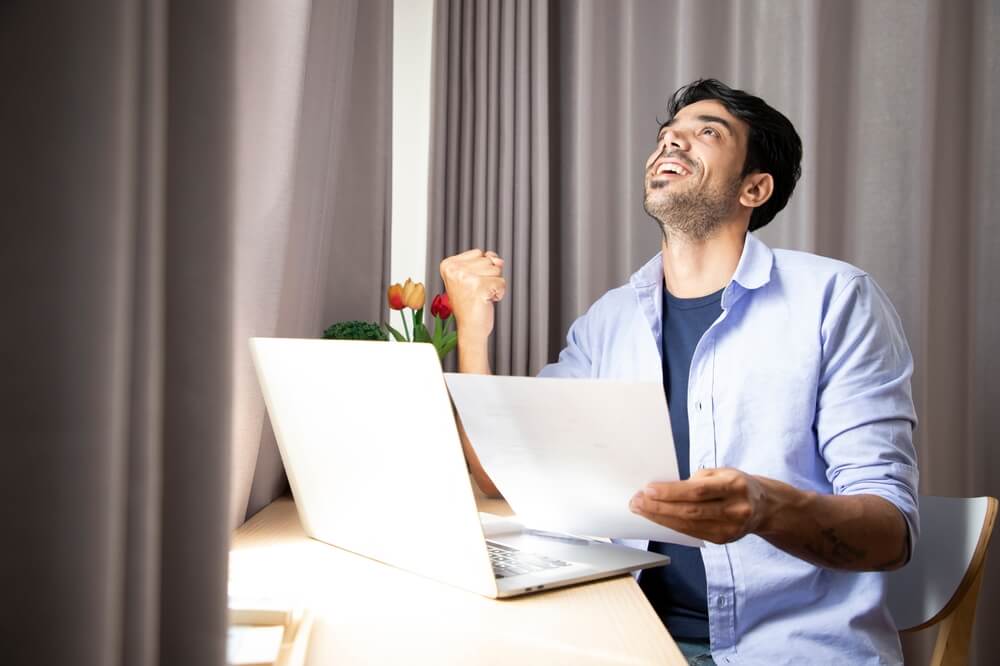 A Web Designer Resume gives the recruiter an overview of who you are: experience, achievements, education, and skills.
Through a resume, the employer can ascertain whether you have the qualifications they need for the Web Designer job.
Usually, a resume goes hand in hand with a cover letter, which further reinforces the information you've highlighted in the resume.
These two documents are crucial when seeking Web Designers' job opportunities.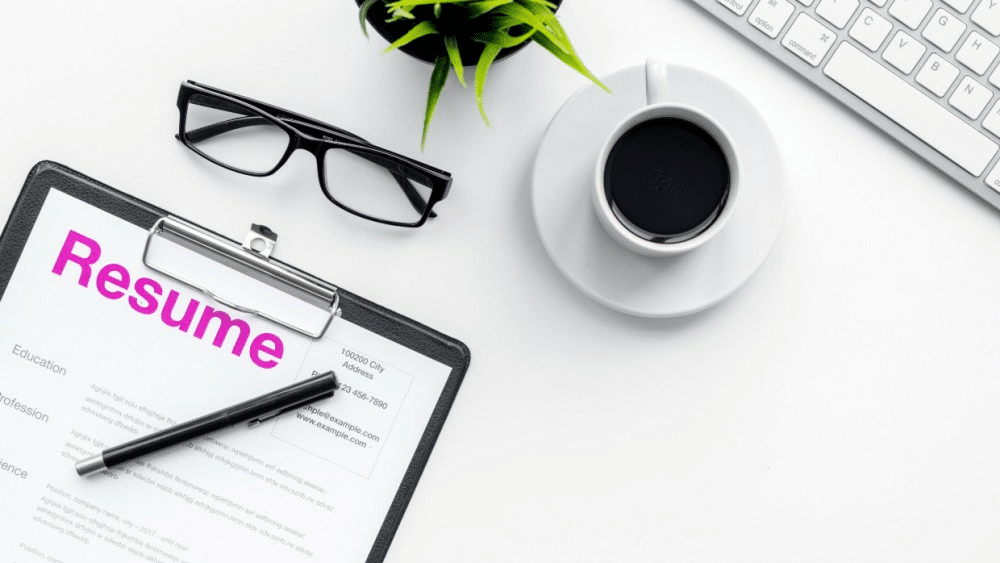 Hence, it's important to understand what information goes into writing a winning resume.
And that's exactly what we want to cover.
Here is a breakdown of the information your Web Designer Resume should have:
First Things First, Start With Contact Information
At the top of your resume, you need to include information on how the Hiring Manager can get in touch with you to schedule an interview.
The contact information should be straightforward.
This section should include:
Your full name
Personal phone number
Personal email address
A link to your portfolio website
A link to your profile on a professional networking platform like LinkedIn (Optional)
Add a Captivating Resume Summary
A professional resume summary is a snapshot of who you are and your aspirations.
It gives‌ the potential employer a peek into your most notable achievements, experience, and skills.
If you are a beginner, you can have objectives instead of a summary.
Suppose you have over five years of experience.
A professional summary will be great.
In both cases, your goal is to give the Hiring Manager a brief introduction to who you are as a potential employee.
Ensure your summary or objectives relate to the job you are applying for.
Let the hiring manager see why you are the best fit for the job opening.
To do this effectively, you want to choose your words carefully to grab and hold the recruiter's attention.
This section should be 2-4 sentences.
Write Relevant Experience Highlighting Your Achievements
The experience section allows you to demonstrate your expertise.
Here, you should list your experience in reverse-chronological order, meaning you'll start with the most recent job.
To make this part stand out, don't go all out rumbling about your responsibilities.
Turn things around and wrap those responsibilities into measurable achievements.
This way, the Hiring Manager will have a clear picture of your potential.
Each entry in the experience section should include the job title, the employer, and the dates of employment.
Beneath this information, add 2-4 bullet points highlighting your impressive work under each of the roles.
Please only include relevant work experience.
Also, remember to include keywords used in the job description to make your resume stand out.
Lastly, each bullet point should start with an action word.
Dig deep into the different occasions where you went above and beyond your job description to deliver or the problems you solved.
Illustrate your professional experience by starting your sentences with words, such as:
Administered…
Installed…
Collaborated…
Lead a team of…
Spin Boring Education Qualification Into a Reason for Hire
The education section is prone to come out boring if all you'll do is highlight your education qualification, especially if you are applying for an entry-level Web Designer position.
The best way to create an impression with your potential employer is to spice up this section by adding educational achievements, extracurricular activities, web design and development certification courses, and bootcamps.
Suppose you have a high GPA, say above 3.5 GPA.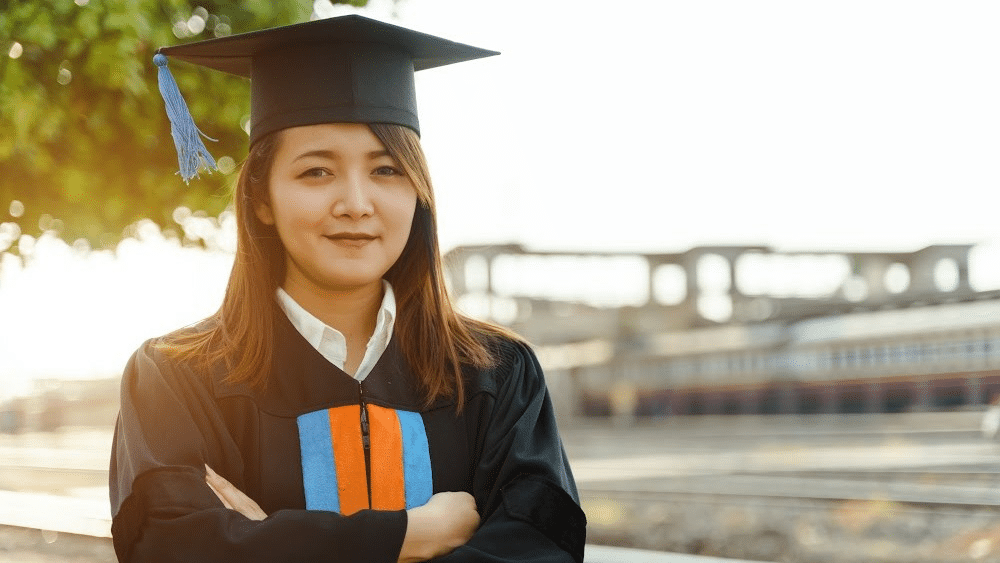 Let the potential employer know your academic prowess.
So, yes! You'll highlight your formal education but also add the different web design training you've accumulated throughout your education period.
This strategy works best for beginners who have little experience to show off.
If you are a senior Web Designer, employers will be more interested in your professional experience than education.
So, you can get away with listing education qualifications, which can be a doctorate, master's, or bachelor's degree, the college name, and the completion date or year.
An important point to note here is that you should list your education from the highest to the least qualification.
Again, as mentioned in the experience section, stick to relevant education.
Any training not associated with web development and design shouldn't appear on your Web Designer Resume.
Let Your Skills Amplify Your Expertise
The next resume section is skills.
As always, you must only write relevant skills.
Go through the job posting and identify the Web Designer Skills they are looking for.
List both technical and soft skills that resonate with what the hiring company has listed.
But they must be skills you are proficient in.
Your list shouldn't go beyond ten skills.
You can use short sentences to describe your skills or single words.
The technical skills you can list include:
HTML
CSS
JavaScript
jQuery
UI/UX design
SEO
Wireframing tools
Java, PHP, ASP
Adobe Creative Suite (Illustrator, Photoshop, and InDesign)
WordPress
Enterprise Content Management Systems
Visual Studio
Graphic design
Technical skills demonstrate your knowledge and abilities in web design to the potential employer.
It shows you can perform the tasks listed in the job posting.
Apart from technical skills, you should also highlight soft skills.
Here are the most relevant Web Designer soft skills that should appear in your resume.
Written and oral communication skills
Problem-solving
Creative thinking
Time management
Attention to details
Adaptability
Collaboration
Soft skills demonstrate your personality and traits.
It shows the potential employer how you work and deliver your projects.
That's all you need to include in the skills section.
Highlight Impressive Web Design Projects
This section should highlight the best web design projects you've completed in the past.
It should have a link to the project and a brief description.
That is, the problem you were solving.
You should also include a list of the tools you used to complete the projects.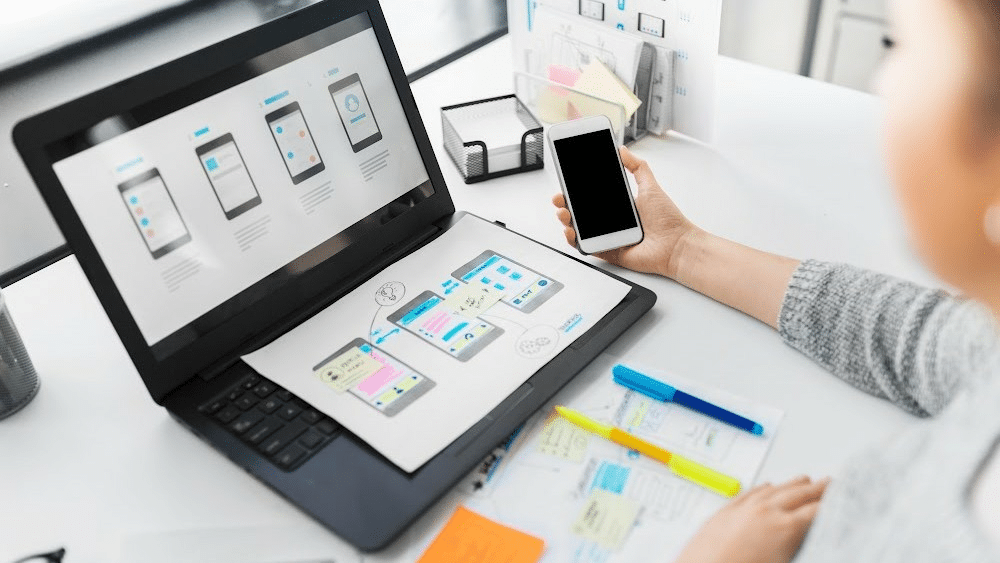 At the end of your project overview, you can include your website portfolio link to give the recruiter a more comprehensive outlook on the different projects you've completed.
But if you have already added the link in the contact information section, you can direct them to find more of your work through the link.
Give Extra Insight Through Additional Information
The last bit of your resume covers supplementary information.
This is your opportunity to give the potential employer more insights into your qualifications and abilities.
You can add a wide range of information, including community membership, volunteer work, professional membership, interests, conferences, and languages.
This extra information gives the recruiters better insight into your life, interest, and the additional value you bring to the organization.
Tips for Writing an Impressive Web Designer Resume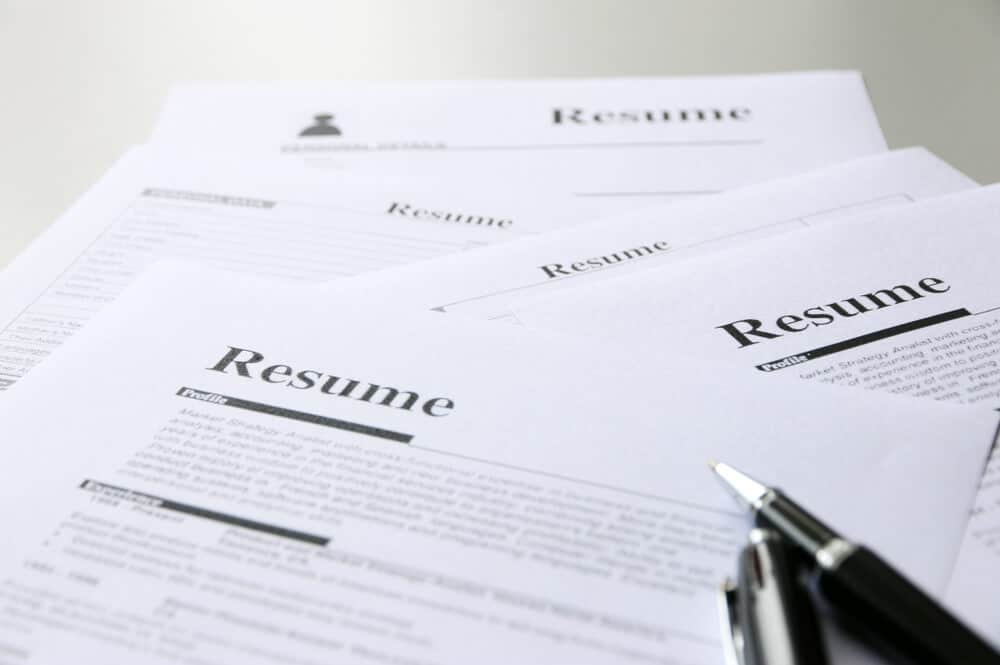 Here are the top tips for writing an impressive Web Designer Resume:
Choose the Best Resume Format
Research has it that Hiring Managers only take 6 seconds or less to scan your resume and decide whether you should go to the next level or not.
That means you must have an exceptional resume to grab the recruitment team's attention.
Part of increasing your resume readability is using the best format.
Here is how you can use formatting to your advantage.
First, stick to a simple, readable font.
Ideally, 10-14 pt is the best.
Make sure the headings are clear and well-defined in each resume section.
Use white space effectively.
Another important aspect of web applications is the layout.
The layout should be concise, clear, and well-organized.
It should allow one to read through the resume quickly.
The Hiring Manager should have an idea of who you are and what you are offering at a glance.
A good layout will help you do just that.
A perfect resume that fetches results leverages formatting.
And so, more than giving details of who you are, you must ensure that the information is appealing and easily readable.
Review the Job Posting Thoroughly
The thin line between writing a relevant resume and a mediocre one is understanding the job description.
Therefore, before you jump into writing your resume, go through the job posting to thoroughly understand what the potential employer is looking for.
This process will help you pick keywords to incorporate into the different resume sections.
Tailor Your Resume to Match each Job Requirement
With the information you've picked on the job posting, tailor your resume to match what the employer is looking for.
To ensure it aligns, incorporate the keywords in the experience, education, and skills section.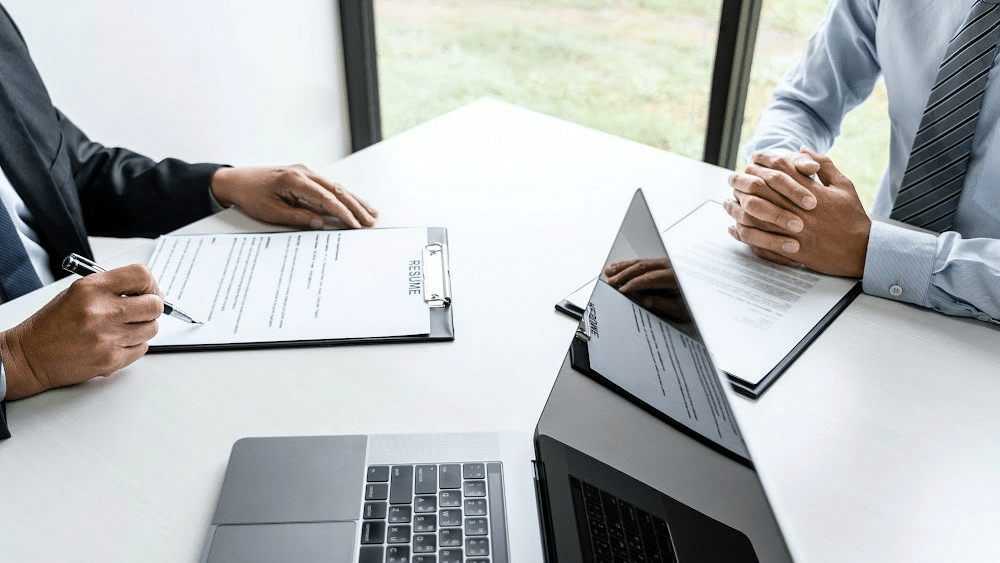 When your resume is personalized to what the employer is seeking, it shows that you understand the job requirement, which increases your chances of making it to the next level of the recruitment process.
Use Creative Elements
Since you are a Web Designer, it's only right that you exhibit your creativity in your resume design.
You can do this by researching the different Web Designers Resume online.
Identify the design, colors, and fonts they use and adopt the same or make yours better.
You can use design software instead of a word processor to create an exceptionally creative resume layout.
As you do this, remember to strike a balance between creativity and organization.
In the long run, you want your resume to be readable and appealing.
Nothing will see your resume out of the door faster than grammatical and spelling errors.
Go through your resume with a fine-tooth comb.
Ensure there are no errors whatsoever.
You can run your resume through a grammar checker like Grammarly.
Another strategy is to read it out loud and listen to yourself.
Lastly, you can ask friends to review your resume and help identify errors.
They can also give you feedback on where to adjust.
Web Designer Resume Template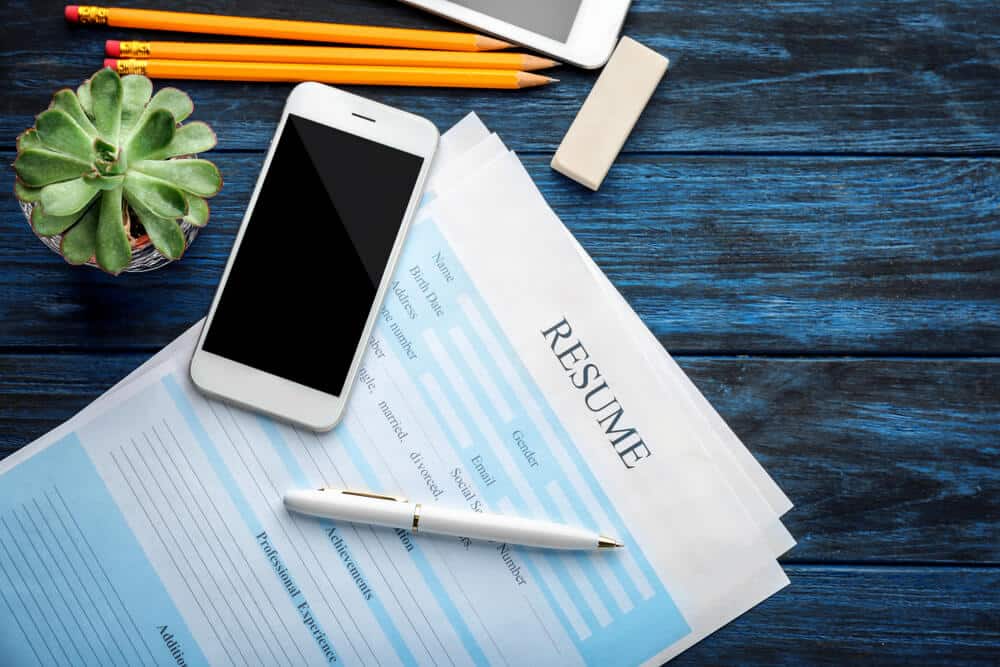 Now that we've put together everything you need to create a Web Designer Resume, it's only right that you have a glance at a resume sample.
So, here is a resume template that you can customize to match different web design job descriptions.
[Full name]
[Phone number]
[Email address]
[Link to your portfolio website]
Personal Summary/ Career Objectives
[Give an overview of who you are. Describe briefly the qualification that makes you the ideal candidate for the position.]
Professional Experience
[job title], [the name of the company], [company location], [employment dates]
[Write 3-4 bullet points under each role, describing your responsibilities and measurable achievements under your belt.]
Education Qualification
[The degree received], [education duration or completion year]
[Name of the institution]
Skill set
[Highlight not more than ten relevant technical and soft skills]
Awards
[Only list impressive web design or related field awards ‌you've received]
Certification
[Only list relevant certifications that align with the job you are applying for.
Hobbies
[Include your hobbies related to web development or otherwise.]
Associations and Memberships
[If you are a member of a web design or web development association, mention it.]
Languages
[Suppose you are proficient in more than one language. Mention them and the proficiency level.]
Conclusion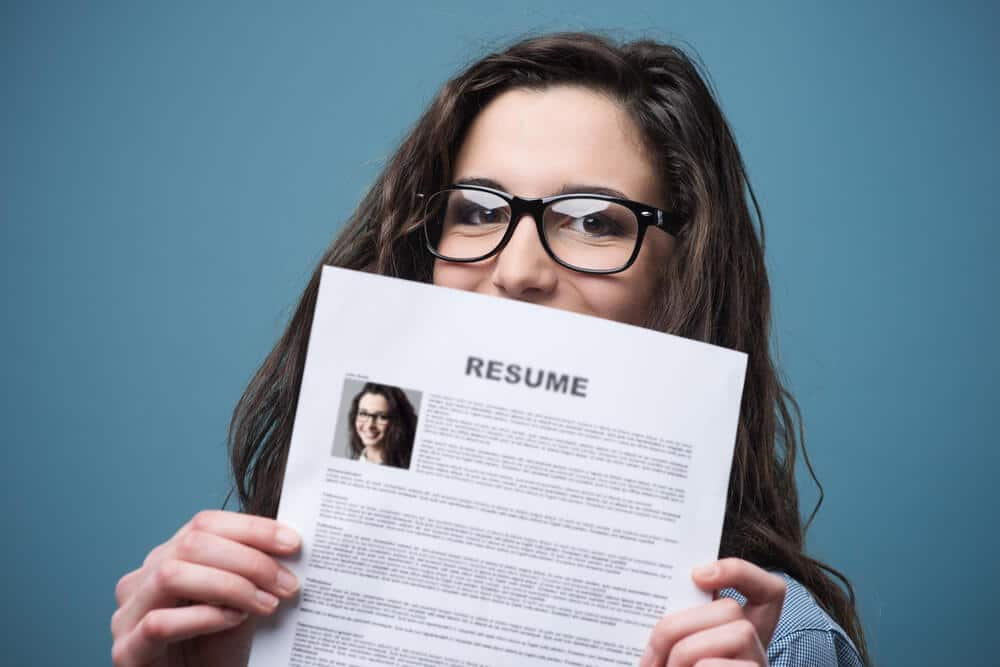 Writing an exceptional Web Designer Resume takes work.
You have to include the key sections, which include contact information, professional experience, education, skills, and any other relevant additional information.
A great resume is easily scannable yet contains all the relevant information that a Hiring Manager needs to decide whether you qualify.
There are also several resume tips that you can incorporate when writing your resume to ensure it doesn't miss the mark.
Suppose you settle for a resume builder.
Ensure you review the resume carefully to find out if it fits the standard resume objective: getting a job.
We hope this guide has helped put into perspective what you need to do for a resume that fetches results.
All the best as you apply for your next Web Designer job!
FAQs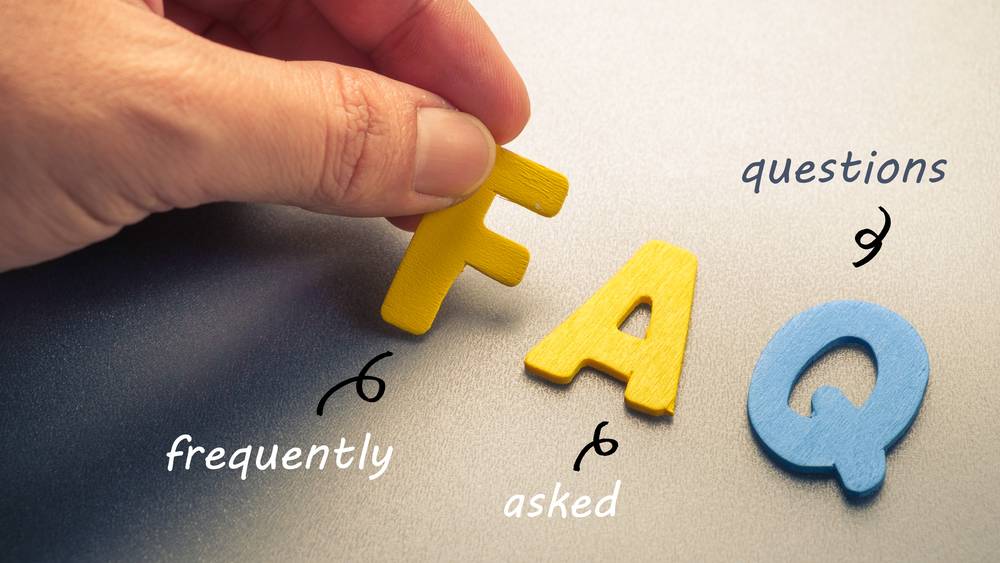 How do I write a resume for Web Design?
Resume writing for Web Designers requires you to demonstrate how your current experience and qualification match the job you are applying for.
You must include your contact details, professional summary, objectives, experience, education level, skills, and other relevant additional information.
How do I write work experience for a Web Designer?
You should write your experience in reverse-chronological order, starting with your most recent position.
Each role should have a header with the following information: job title, company name, location, and employment dates.
Under each job title, add 4-5 bullet points highlighting your responsibilities.
What is the job description of a Web Designer?
Website Designers create visually appealing web pages for clients' websites.
They manipulate the layout, color scheme, typography, grid, content, and navigation, to mention a few, to build a user-friendly website that converts website visitors into customers.
Their goal is to provide a responsive and user-friendly website.
What should I put on my resume for Web Developer?
Here are crucial elements you should include in your resume:
– Contact information: Allow the recruiter to reach you
– Professional summary/objective: Give a sneak peek into who you are
– Experience: Highlight previous relevant experience
– Education: An overview of your education qualification
– Skills: Skills relevant to fulfilling the job requirements
What skills do you need to be a Web Designer?
Here is an overview of a Web Designer's skills:
Technical skills include:
– User experience/User interface design
– HTML/CSS
– Proficient in design software such as Adobe Photoshop
– Search engine optimization
– Digital marketing
Soft skills include:
– Communication skills
– Time management
– Attention-to-detail
– Creative thinking
– Problem-solving
References