Hello guys, welcome to today's career guide!
We will learn how to write a winning Cybersecurity Resume.
As you read through, take note of key points that can improve your resume and make your job search less stressful.
By the time you are done reading this guide, you will be well equipped and ready to start writing your resume.
To give you a taste of what's to come, here are some questions that we will answer:
What is a Cybersecurity Resume?
What Initiatives Can Make Your Information Technology Resume Better?
What Type of Resume Format Are Recruiters Looking For?
Without any further ado, let's start!
What is a Cybersecurity Resume?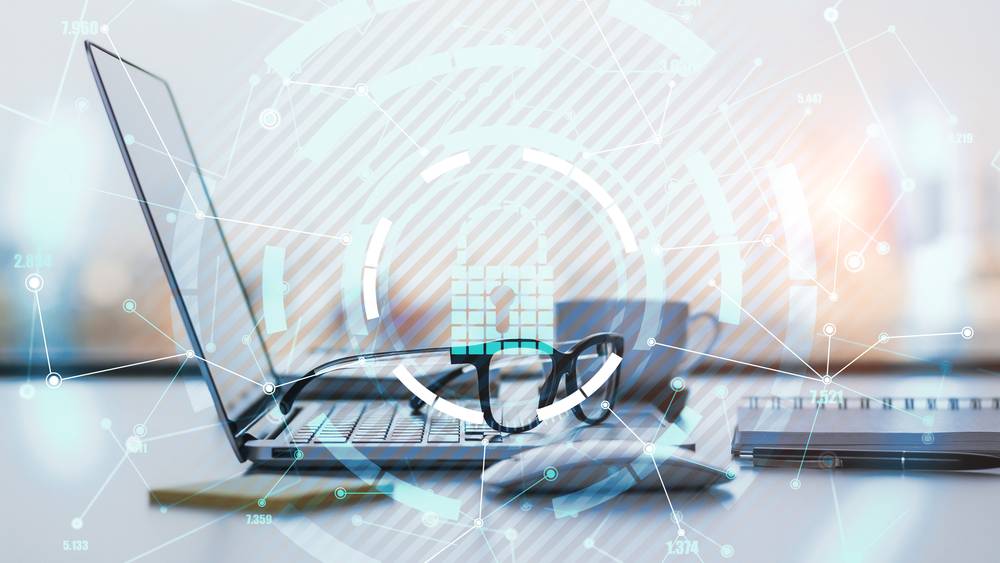 Cybersecurity is a fast-growing field with a great prospect for employment.
The expected employment growth rate of Information Security Analysts from 2020-2030 is 33%, which shows a high demand for Cybersecurity Officers.
Regardless, there is intense competition.
But you can increase your chances of getting your desired Cybersecurity jobs with a well-crafted resume.
This will give you an advantage over other Cybersecurity personnel vying for the same job.
It might not always be the case, though.
A resume is a document that gives a brief description or summary of a person's education, work experience, skills, qualifications, etc., about a particular job or position.
As a prospect or professional in the Cybersecurity position, you need a Cybersecurity Resume to indicate your proficiency to potential employers.
It displays your knowledge on how to protect digital information by installing and updating Security Software, recovering lost data, train and working with other Information Technology (IT) experts on identifying and managing security threats.
There were over 300,000 vacancies in Cybersecurity by March 2018, following 12 months, and the U.S Bureau of Labor Statistics predicts there will be a job increase of 18% by 2024.
This is a reasonable explanation for the average salary of $116,000 earned by over 768,000 Cybersecurity personnel practicing at the moment.
This average salary is three times the yearly average salary of a typical worker in the U.S.
The number of Cybersecurity professionals available isn't enough to meet the market demand; hence there is enough job to go around.
Despite this, a well-crafted resume can increase your chances of getting the best Cybersecurity jobs, conditions, and offers.
To craft an effective resume, however, you must understand the components of a good resume.
A good resume should have the following features:
A Header
Profile or Summary (also called a personal statement)
History of Employment Section
Skills Section
Education Section
Crafting a solid resume is as important as going for a physical interview in your job hunt.
Remember, it's the first contact your potential employer or hiring manager has with you, and it can make or mar your chances of getting the job.
An effective resume with the right tone, style, and message will not only fetch you a job but your dream Cybersecurity job.
Do your due diligence by researching your target company, their mode of operation, systems used, and security challenges they might have encountered, and figure out how your skills can help their IT unit; display this in your resume.
How to Write a Cybersecurity Resume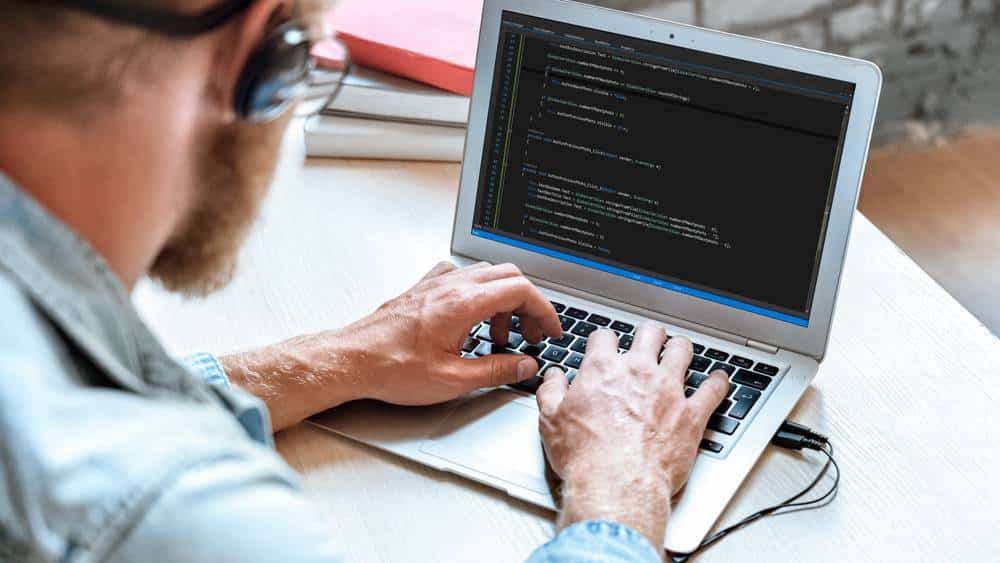 Write A Good Header
Write a clear and concise header including your full name and contact information at the top of the page.
Make it presentable and easy to read by choosing a legible font design and style; also, don't forget to utilize your white space.
The contact address could be your full address or the city and state only.
Your phone number and email should be under the location.
You can also provide a link to your networking profiles or professional websites for curious potential employers to know more about your work proficiency.
Compulsory info that must be in your header includes name, professional email, and home phone number.
You can also decide to add;
Home address
LinkedIn profile link
GitHub profile link
Online coding portfolio/personal website link
When you hyperlink relevant websites, potential employers can easily have a glimpse of materials displaying your skills and professional connections.
Write the Objective and Summary Section
Always remember that many applicants submit their resumes for a Cybersecurity position, so you want to make your objective/summary as relevant and attention-grabbing as possible.
Write it in a way that immediately catches the hiring manager's attention, and show them reasons to hire you in one to two sentences.
Highlight relevant skills, career goals, and experiences.
A resume objective is more appropriate for a beginner or a professional that has little work experience stating their goals and reasons they are applying for the job, while a resume summary is appropriate for experienced professionals indicating the skills and achievements that qualify them for the job.
List and Explain Your Work Experience
Make a list of your past work experience here, your most relevant job, duties, impressive results, achievements, etc.
You can present this in about three to five bullet points under the job title, company name, and dates you did the job.
Write with an active voice to portray confidence; also, don't forget to use appropriate verbs.
No word or phrase on your resume should be in an acronym the first time it appears.
Spell it out the first time, in case the person reading it isn't a technological expert.
Use strong verbs and an active voice to ensure your information is confident and easy to read.
Moreover, many employers use the Applicant Tracking System (ATS) to filter job applications.
If the acronyms aren't input, it might skip important information.
In scenarios where you take on similar responsibilities in multiple jobs, emphasize the different skills.
Create a Section for Educational Background
This should include a list of all the institutions you attended, your academic degree(s), and the date of completion.
You should also include appropriate IT and Cybersecurity-related coursework e.g. cyber defense, operation systems security, or security design principles.
This is a crucial step if you don't have enough work experience and you're applying for an entry-level Cybersecurity job or IT security job.
You can include your GPA if you're just starting your career, but you don't have to include it once you have worked for some years and already have some professional experience.
As a former entry-level Cybersecurity Engineer, feel free to list your experience here.
It's the same for academic accomplishments such as club membership, roll, honor, and so on.
Also, add Cybersecurity training such as Bootcamps or installing firewalls, if you have any.
Highlight Any Relevant Cybersecurity Skills
You must understand the job you're applying for and what the company/employer requires of you.
Tailor your skills section to meet that demand.
For instance, emphasize Network Architecture Expertise as your hard skill where the job position is keen on IT skills.
Leverage the use of bullet lists rather than phrases.
Also, this is not the section to emphasize your soft skills like management, leadership, etc.
Do that in your cover letter instead.
Stay focused on Cybersecurity skills in this session using bullet lists of computer languages, platforms, and tools you're familiar with, like;
Programming
Cloud Security
Security Software Developments
Python Scripting
Data Analytics
Risk Mitigation
Linux
Penetration Testing
Encryption
Automation
Network Security
Highlight Any Soft Skills That You Have
This section can give you an edge if you are a beginner seeking an entry-level position in Cybersecurity.
But if you are already experienced with many skills and qualifications, only choose the soft skills most relevant for the job you're applying for.
Regardless, the soft skills you add should be beneficial to the Cybersecurity field such as:
Critical thinking
Problem-solving
Communication
Attention to details
Teamwork
Time management
Decision-making
Computer assessment
Don't Forget Any Clearance and Awards
Don't hesitate to list additional credentials, certifications, and safety clearance that are relevant to the position in this section.
It can be an added advantage, especially when seeking higher-level government Cybersecurity positions, clearances such as Personnel Security Clearance or a Facility Security Clearance, etc, are required.
Further credentials and clearance also signify your interest in developing your career, which most employers find desirable in an ever-changing Cybersecurity field.
Thus, gladly include other credentials you have aside from a college degree.
Take Time to Read Through and Proofread Your Resume
Now that you're done with your resume go over it again.
Check for grammar and punctuation errors.
You can also ask a friend, college, or a formal editor to proofread for you.
Important Things to Include in Your Resume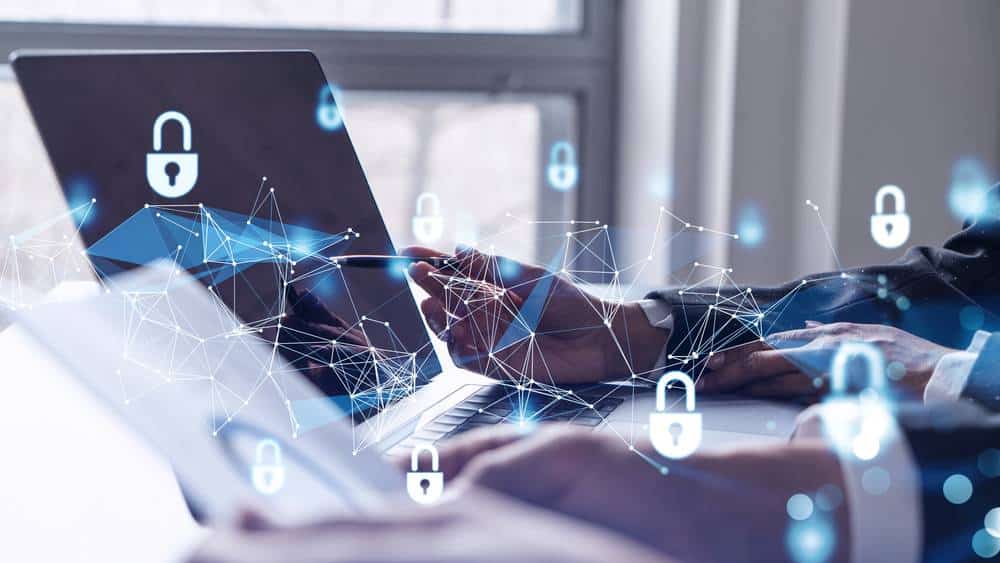 The Resume Objective
Many people leave this part out, but it is as important as the entire resume.
You don't need an objective unless you are entering Cybersecurity from a different sector.
Instead, include a professional summary, then areas of expertise.
Describe yourself with a title, and ensure it is parallel to the title in the job description as much as possible.
Highlight the areas of expertise that are most related to your experience.
Relevant Cybersecurity Certification
Most of the contents of your resume for a Cybersecurity position should be on your measurable accomplishments, certifications, and technical skills.
Next, include your technical proficiencies (platforms, languages, networks, and tools you used in your previous positions).
Introduce your certifications after the technical skills.
You can also add clearance along with your certifications if your roles demand it.
Your Passion
Cybersecurity is a fast-evolving field as well discussed earlier; thus, most employees need to see your willingness to learn.
You can display this by including your participation in professional conferences.
Your career achievement can also induce your flexibility and passion for learning.
Write a cover letter
Always submit a complimenting cover letter with your resume, even if it isn't specified.
Ensure it reflects the key technical words in each job advertisement.
Points of Emphasis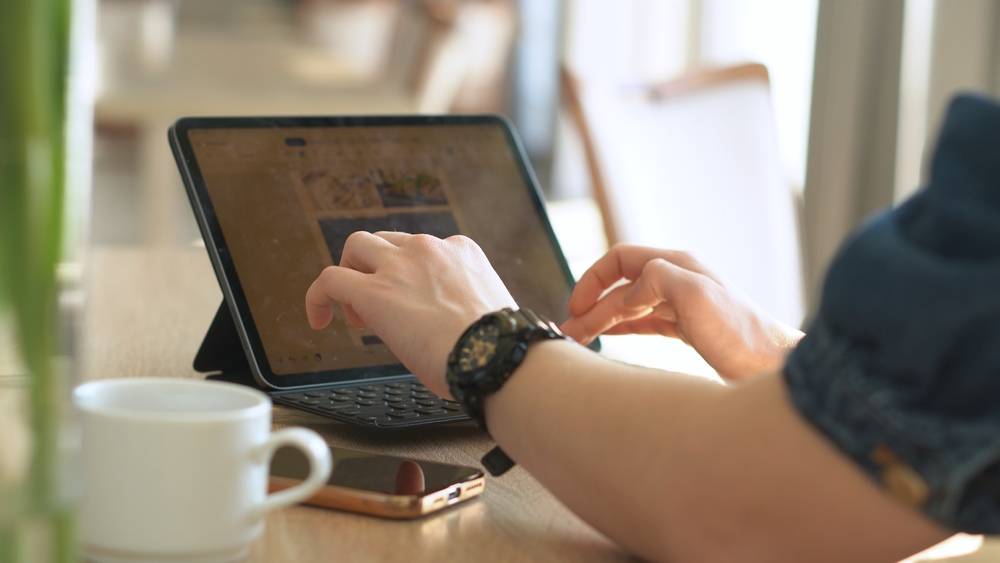 Level of Experience
A chronological organizational structure is good for the presentation of your CV if you're experienced.
Avoid using this format if you're just starting your career and have little to no experience.
Start with your education, then the skills section (combination of skills and knowledge gained in the classroom and the field).
You can also highlight your soft skills here to distinguish yourself from other applicants.
Other Fields of Importance
You have to write a professional objective that explains how the skills you have in your present field can boost your effectiveness in cybersecurity.
Your work history does not count much here; highlight parallel competencies instead.
This could be in the "Accomplishments" and "Skills" sections.
Write this and release keywords from the job ad in bullet lists.
Level of Expertise
Unlike other roles, you must stick to emphasizing technical skills if you're seeking a higher or senior role in Cybersecurity.
Your knowledge about business and management shouldn't be the focus here; you want to become a senior in Cybersecurity, remember?
You need more technical knowledge to excel as a senior Cybersecurity professional, and hiring managers are on the lookout for that.
You can still highlight your soft skills later to give you an advantage over other applicants, but never start this section with non-technical or soft skills.
You also have to be careful not to crowd your resume with a list of expertise, rather, filter and include relevant ones only.
Use Bullet Points Instead of Paragraphs
Lengthy sentences and muddled-up words are usually difficult for hiring managers to read due to a lack of sufficient time to go through the numerous applications.
Use a lot of bullet lists instead.
Be concise as you extract the necessary details into bullet lists.
Use Relevant Keywords
Use the exact keywords your potential employers placed on the job ad.
Most hiring managers use ATS, which has been programmed to recognize and read exact keywords only.
Figure out about 10-12 keywords from the job description when writing your Cybersecurity resume.
Then use those words in describing your skills, expertise, accomplishment, etc.
Other Relevant Sections You Can Include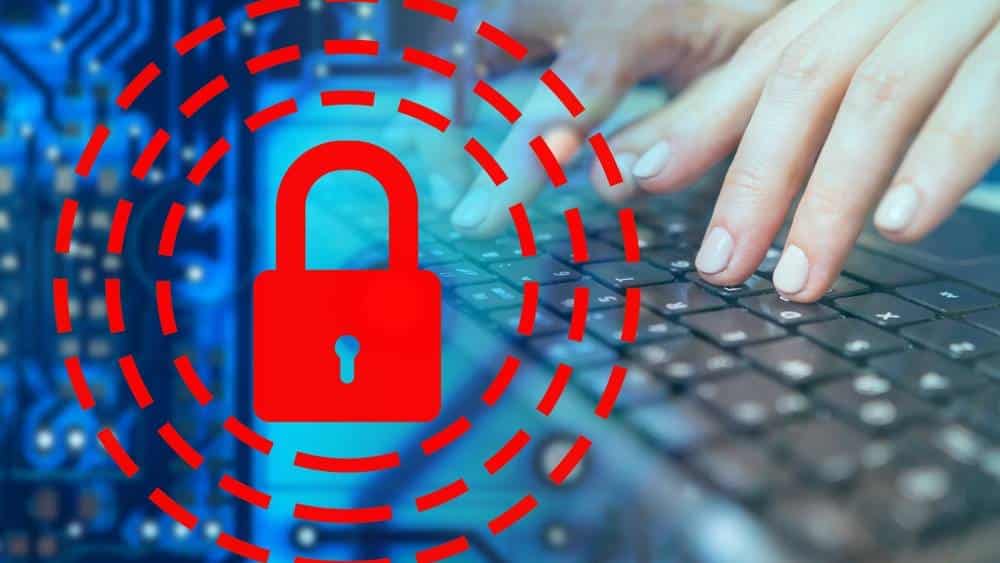 Certifications
You can include this section to show details of the technical certifications you possess.
This demonstration of skills in specific areas of expertise, e.g., information security, can impress your potential hiring managers.
Awards and Accomplishments
Mention the awards and accomplishments you have that are related to the job you're applying for.
Ensure you explain the reasons each award is given instead of simply naming it.
Show them you have what it takes to do their job.
For example, if you were a former Cybersecurity Analyst that helped an organization implement a strong malware system, state it here and any other accomplishments in computer science.
Volunteering
This section is very important if you submit your resume to a nonprofit organization.
Nonprofit organizations will be glad to accept you because you have a track record for volunteering.
Security Clearances
Security clearance can boost your Cybersecurity Resume and increase your chances of being accepted.
It is also required for some government job that requires you to possess certain clearance.
Languages You Speak
Displaying your language proficiency is particularly essential if you're applying for Cybersecurity work internationally.
Good knowledge of the language used in your target organization will further improve your chances of employment.
It indicates you'll be able to communicate with other people, especially members of the IT department.
Professional Organizations You Participate With
Another way to show your potential employer you'll be committed to working if accepted is to mention the professional organizations you have worked with or belong to on your Cybersecurity Resume.
Courses You've Taken
You can also include any Cybersecurity courses (online or offline) you've taken or are taking, even if it doesn't offer awards or certification, e.g MOOCs. This shows that you're dedicated to learning, improving, and honing your skills.
How to Format Your Cybersecurity Resume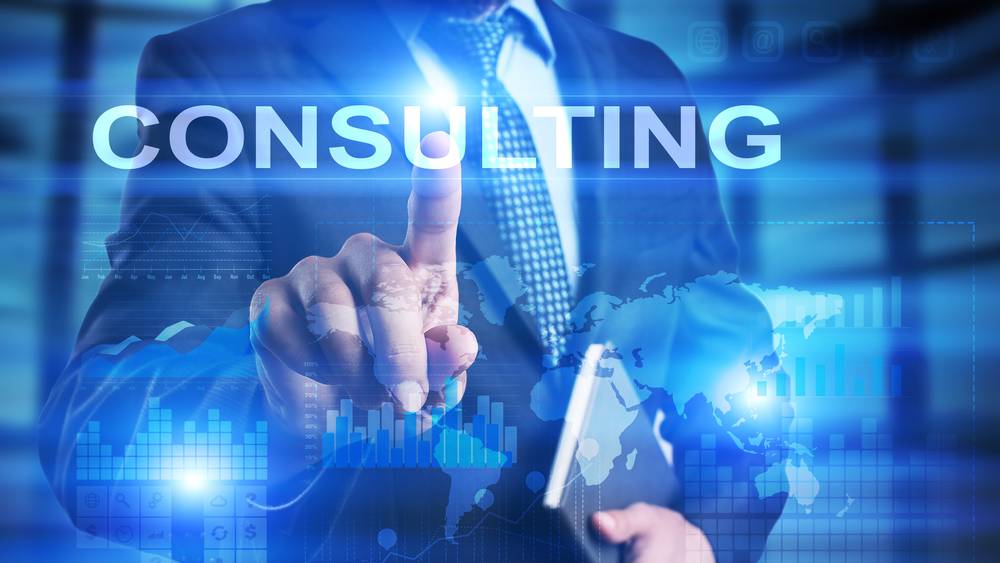 There are different formats for writing your Cybersecurity Resume, but we recommend you use the standard reverse chronological order.
This is the format used most of the time, as a majority of recruiters love it.
This format which they are used to enables them to view important points on your resume at a glance.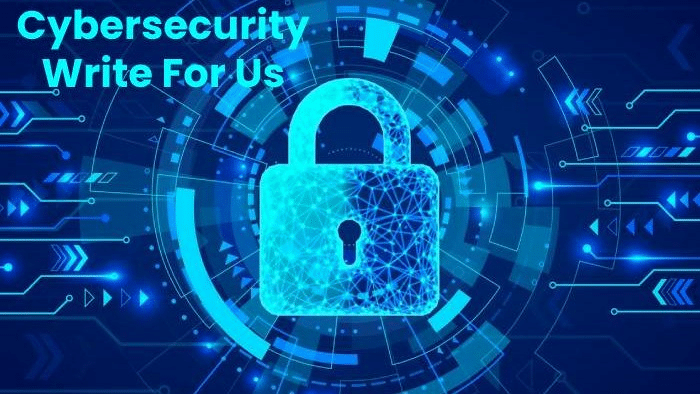 The ATS also favors this format when scanning resumes and extracting your information into the Human Resource system.
The functional resume format might be a better option in cases where you want to highlight a major niche or technical expertise.
This format focuses on your skills rather than your work experience.
Pitfalls That You Should Avoid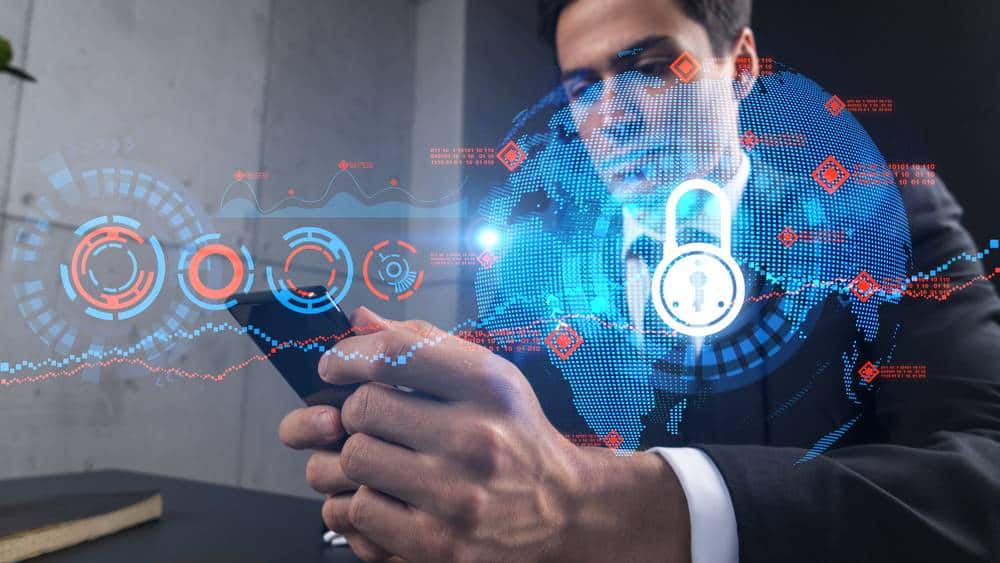 Don't Wander Off The Topic
It is very easy to deviate from the key points while writing your resume; if not, your resume will end up being too long.
Recruiters usually have many resumes to review, so the more concise your post is, the better it is for you.
Instead of stating all the details of what you've done in all previous roles, mention the specifics that relate to the present job you're applying for.
Don't Present Yourself as Overqualified
It is also very easy to fall into the temptation of blowing your trumpet in an attempt to present yourself as someone qualified for the position.
This, in fact, can be counterproductive as the company may see you as overqualified.
They wouldn't want to hire someone overqualified due to the fear that you wouldn't hesitate to leave their company if you have a better offer.
Thus, ensure you consider the position and company you're applying for.
Don't Underestimate Yourself
Always remember that certain technical skills come to you easily but aren't natural for everyone.
As a result of this, don't underestimate yourself and mention all relevant skills even if it seems insignificant.
That might be your key to getting the job.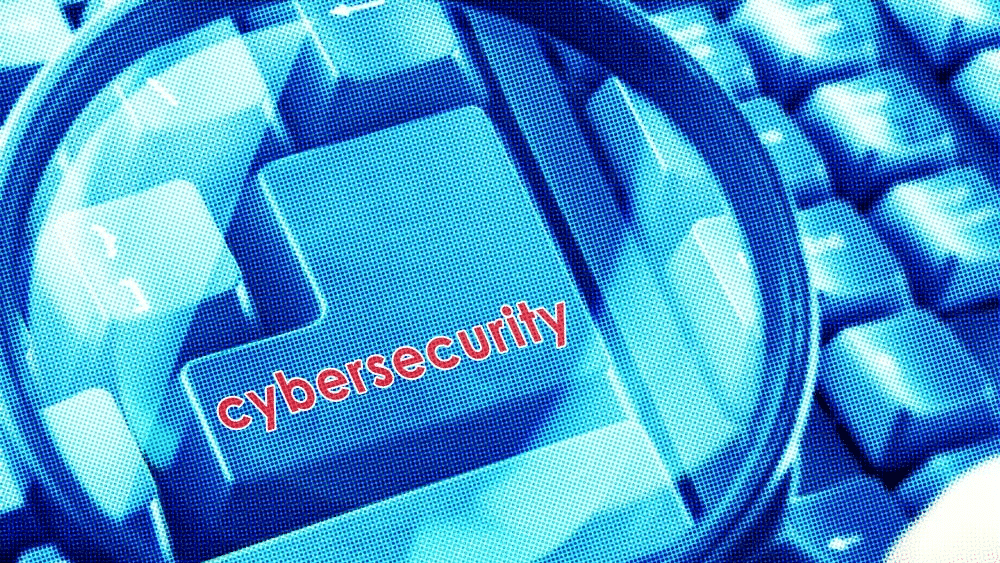 While you don't over-qualify yourself, don't underestimate yourself.
There must be a balance in your self-presentation.
It is your opportunity to get yourself that job.
And if you wish to pattern your resume after a Cybersecurity Resume example, you saw online, or maybe you want to use a resume builder, be moderate.
Conclusion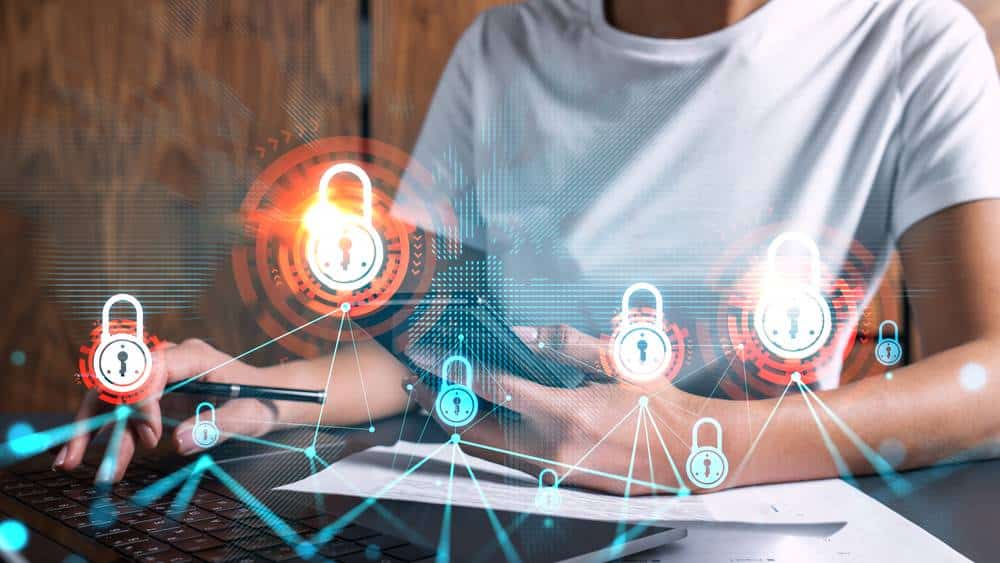 There is job availability in Cybersecurity, and a well-crafted resume could be your ticket to getting that dream job.
The number of job titles and specializations in Cybersecurity keeps increasing; thus, you must craft your resume to suit your desired role in your target company.
Targeting your resume bypasses the ATS and presents you as capable before your potential employers.
Writing a resume can be easy once you know what is required of you, the important components of your resume, and the right format.
This will most likely get you an opportunity for an interview.
FAQs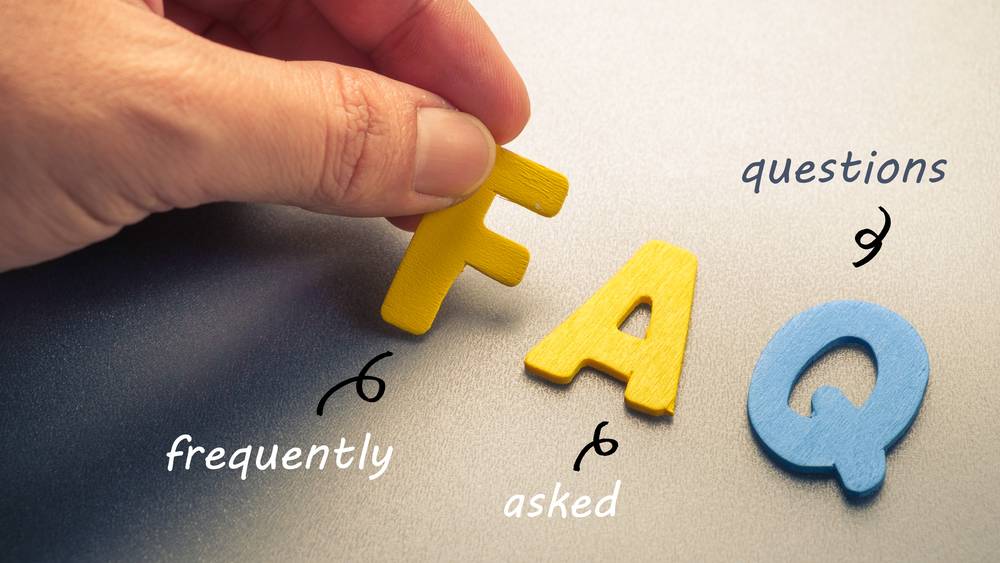 What should I include in my Cybersecurity Resume?
Your Cybersecurity Resume should contain information relevant to the position you're applying for, e.g, contact address, professional objective/statement, years of experience, hard and soft skills, certifications and credentials, etc.
Your resume should contain any information that can show your prospective employer how you can be of help to their organization.
Can I use Cybersecurity Resume templates?
Yes, you can.
A Cybersecurity Resume template is a framework you can use in writing your resume.
All you have to do is to get the templates from websites or Apps where they are available, download them, then edit them to suit your desired position and target company.
Where can I find the best Cybersecurity Resume samples online?
You can get your Cybersecurity Resume template or samples on almost any website or App that generates resume templates.
However, some of them are more attuned to Cybersecurity Resumes.
Examples of these include Resumeworded, resume lab, springboard, resume.io, mindmajix, resumegenius, and zety, among others ones.
What technical skills are usually listed in a Cybersecurity job description?
Different technician skills are required for different positions in Cybersecurity.
However, some basic technical skills are commonly listed in Cybersecurity job descriptions.
They are Encoding, networking, applications and systems, data management protection, analytics & intelligence, and security incident handling & response.
How do I use the job applicant tracking system?
Most employers use the Applicants Tracking System (ATS) in their recruitment process.
To increase your chance in such cases, use the right keywords, avoid tables and columns, align your resume with the employer's job description, keep it simple and easy to read, and mention the right skills.
References