High School Resume (No Work Experience)
It's a problem nearly as old as working itself, in order to get a job, you need to have previous work experience.
However, in order to have previous work experience, you need to have a job.
This problem can be particularly difficult for high school students, who focus most of their time in school and extracurricular activities.
So, how can a high school student write a high school resume with little to no work experience?
So, how does a high school student write a compelling, engaging, and professional resume when they have little to no formal work experience?
We'll guide you through the steps to creating your very first resume.
This resume will help you land your first job or internship, so read through this guide carefully!
Entice the Employer with a Resume Summary Statement
Employers, all too often, receive applications from applicants with little to no professional work history.
However, deciding which applicant to invite for an interview, and which application to discard, can be difficult for even the best employers.
A simple way to make your resume more compelling and enticing to an employer is to include a summary statement.
If we go back to basics, the purpose of a resume is to help you land an interview.
A resume won't necessarily land you a job, but it can open the door.
Understanding that your resume can help you to land an interview, it can make crafting your summary statement that much easier.
Your summary statement should be where you state your career goals and what you wish to achieve.
As you're currently in high school, the resume summary section should be used to express who you are and what you want to gain out of the job.
Although it may be difficult to assess what you want, you should understand that honesty and determination are two factors that any employer would appreciate.
Simply indicating your desire to work and to gain experience can do wonders and may help you in landing an interview invitation.
Decide Upon a Resume Format That Works Best for You
When it comes to writing a high school resume with little to no experience, format matters.
While you want to go for a resume format that is clean and modern, you don't want to go for one that will lead to an excess of white space.
As a high school student with limited experience, we recommend going with a functional resume.
Currently, there are three main types of resume formats.
The first, is the reverse chronological resume format.
This format places an emphasis on current and previous work experience, beginning from most recent to oldest.
This is the most commonly used resume format and probably what you picture in your head.
The second format is the functional resume format.
This format is more often used by career professionals, placing an emphasis on skills and achievements.
This resume format does not focus as much on work experience, allowing the users skillset to shine.
The third, and last, resume format is the hybrid format.
The hybrid format is a mix of both the reverse chronological and functional formats.
This format is most often used by professionals looking for a career change.
Focus on Your Education
While high school isn't necessarily the most enjoyable of all experiences, it is a time where you are actively engaged in learning and pursuing an education.
So, put that education to use!
Many employers are looking for students who are motivated and determined.
By showcasing your education, you can show an employer your successes and achievements.
In addition, you should place a focus on your previous and current coursework.
This means listing out which courses you've completed that you believe will make you a better employee.
These can include any accounting, economic, or business classes.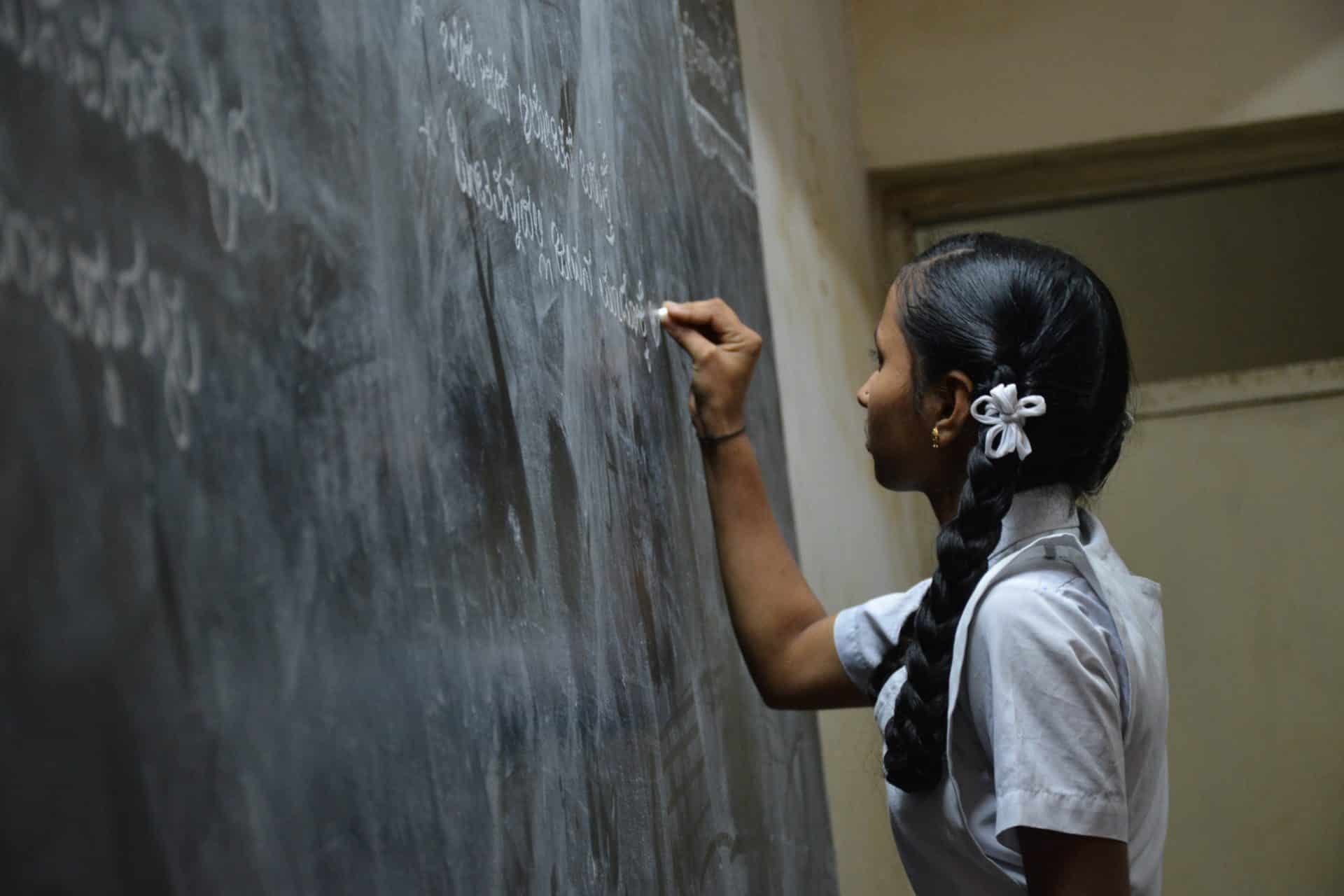 Don't Discount Extracurriculars
Both colleges and employers like to see a well-rounded, holistic applicant.
This means, you should look to mention any extracurriculars which you were a part of.
Better yet, if you had a position of leadership in one of those clubs, be sure to mention it.
Extracurriculars are a great way to showcase your involvement in your school and the community.
It also indicates to employers that you are a well-rounded applicant who is capable of juggling multiple different duties and responsibilities.
Extracurriculars also look particularly good if you have a position of leadership.
Whether you're the captain of the basketball team or the president of the student council, be sure to list out the club, your title, and what your main focus, duties, and responsibilities were.
Also, Don't Discount Volunteer Work
Listing volunteer work on your resume can be a great way to showcase your involvement in the community.
Volunteer work is a great way to get out and assist others, whether it's volunteering at a hospital, a local soup kitchen or your local animal shelter.
Volunteer work, as with extracurricular activities, should be listed separately.
This will give you ample time and space to list out your roles and responsibilities.
In addition, volunteer work can be a great way to get a professional reference.
These references will be able to write you a letter of recommendation, helping you to edge out other applicants.
What Are Your Hobbies?
Employers understand that high school students will have less work experience than older, more seasoned applicants.
However, they do expect that their high school applicants have a broad, wide range of activities and hobbies.
So, list out your hobbies and what you like to do during your down time.
You can list out your hobbies within a miscellaneous section.
This section will allow you to discuss your hobbies, interests, and random tidbits that help to humanize you to an employer.
By listing out a few hobbies, you are able to showcase your diverse background and repertoire.
Conclusion
Writing a high school resume with little to no work experience doesn't have to be difficult.
Employers understand that high school students will have less formal work experience than their more seasoned, and older, applicants.
However, high school students should place a focus and emphasis on work and experience thy do have.
This can include previous and current coursework, volunteer experience, extracurricular experience, and hobbies.
Also, be sure to fill out a resume summary, explaining to a potential employer why you want the position and what your future goals are.
This will help you to explain who you are to an employer and make you a more compelling applicant.