Hi all, welcome to the most informative guide on Project Management Books.
After carefully reading through this guide, you'll be able to make an informed decision on what books you must read at this stage of your project management career.
By reading this article, you will learn about:
Let's go through these incredible books together, shall we?
We are aware of your search for project management books, and that's why we have created a detailed guide that addresses every aspect of it.
Project managers must always evolve and learn about different trends and practices in the industry to stay at the top of their game.
To do this, PMs must not only attend seminars, listen to podcasts, and watch videos, but also read books that are inspired by
Books are an excellent approach for project managers to learn more about product design, planning, growth, and marketing to better their work.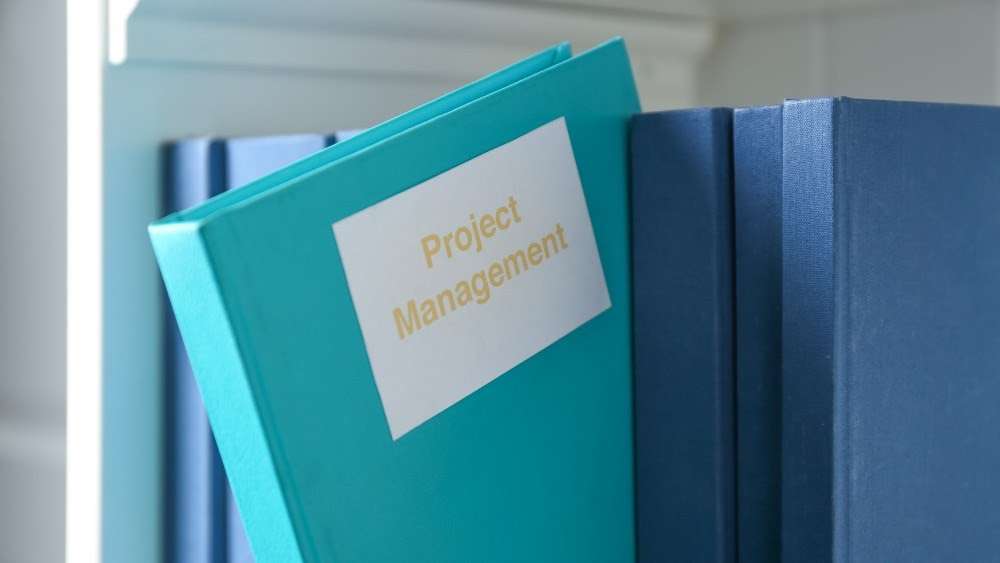 What Books Should a Project Manager Read?
There are numerous online courses and classes available to help project managers stay abreast of the latest industry trends.
Books on management, on the other hand, are a great way to keep your abilities sharp.
PMs at all levels must know what project management books to read in order to stay ahead of the game.
Agile, Scrum, task breakdown structures, stakeholder communication, scheduling, and team management are all concepts covered in most project management literature.
The best books on project management skills contain simple explanations and step-by-step procedures for teamwork.
While some of these best management books address the fundamentals, others concentrate on specific topics such as resolving issue projects or working more efficiently and quickly.
Books are an excellent approach for project managers to learn more about planning, product design, marketing, and growth to better their work.
The difficult aspect is determining the best project management books to read to keep on top of changes and advances.
But before we get into these books, let's have a quick look at some of the principles of project management.
Principles of Project Management
Here are the nine project management principles:
1. Objectives and outcomes
It won't be easy to assess the achievement of project objectives without precise requirements and approvals criteria.
You may believe that your completed product meets all of the needs, only to have the customer or user protest that you omitted a vital component.
So, it is important as a project manager to ensure that the project outcome satisfies the business objectives.
Projects require a structured framework that includes processes, procedures, and tools.
If you've ever attempted to finish a task without a codified framework ("off the books"), you will know how hard it can be to keep control and give it the attention it requires.
To describe and specify the duties and responsibilities of everyone working on a project, a project manager should employ two measures; RACI or RASCI is commonly used to set roles and expectations for project team members.
4. Change management for projects
A well-defined scope is required for a project to ensure that the outcome satisfies the customer's expectations.
Change management ensures that project phase transitions are smooth and still achieve intended results.
5. Sponsor of the project
A good project sponsor is important to the achievement of a project.
Sponsors advocate for your project and serve as a point of contact for other executives.
6. Capabilities for value delivery
The project tools, procedures, and processes that allow you to offer your clients are known as value delivery capabilities.
This can include project tools such as scheduling project management software.
It could also refer to your methods using an agile project methodology and the best agile project management books.
Because we cannot implement projects in a vacuum, they all confront hazards.
Risk can have an impact on your resources, technology, or procedures.
Therefore, managing risk is critical to eliminate or reduce its effect on your projects.
If you've been in successful project management for some time, you've probably heard the expression "project management is 90% communication."
Communication of project tasks, risks, challenges, and progress is required for project success, both within the entire project team and outside stakeholders.
9. Basic performance management
Cost, scheduling, and scope are the three essential components of most projects.
Each of these elements must have a baseline or strategy against which to monitor performance.
When these benchmarks are combined, it is referred to as a performance management baseline; when one of these components changes, the influence is recognized in the others.
Best Book for Project Managers
Effective project management is essential for the successful implementation of any growth strategy.
In truth, most plans fail because there is no well-organized approach to project management processes.
To combat this, a project manager must constantly read project planning books or books about management.
Some of the best-selling management books contain real-world examples and discuss leadership skills while also including project management tools that will help both PMs and non-project managers.
However, other books like the Project Management Institute (PMI) PMBOK are used to prepare project managers for the PMP exam.
Though many project management books exist, a lazy project manager will always think that passing a certification exam is all that is needed to succeed in the industry.
Unfortunately, this is not true, reading books from authors with years of experience in the industry can put you a step ahead in your PM career.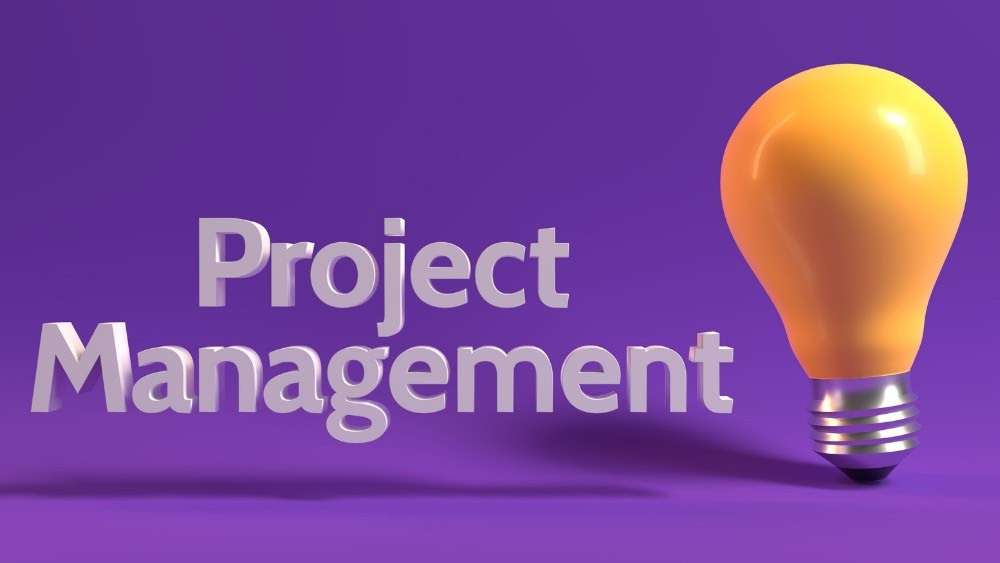 Here are 10 of the best program management books out there:
1. Scrum: The Art of Doing Twice the Work in Half the Time by Jeff Sutherland
While Scrum is most commonly associated with software development, I've discovered that its principles apply to every area inside my organization.
Sutherland, a co-creator of the Scrum approach, adapts the tried-and-true application development procedures to anyone attempting to manage any form of project.
As a result, his book is an excellent resource for project managers.
2. Project Management for Humans by Brett Harned
In addition to project frameworks and technical management features, Harned places equal emphasis on communication, facilitation, and expectation management.
He outlines all of the characteristics of a competent project manager, such as effective communication skills, collaboration with multifunctional teams, and effective resource management.
Harned uses storytelling to assist readers in grasping the topics in this book, which I believe is quite effective.
3. Strategic Project Management Made Simple by Terry Schmidt
Before starting any undertaking, this book makes you evaluate your intentions.
What are you hoping to achieve?
What is the goal?
Then there's the question of how you get there.
Schmidt presents a logical, step-by-step process to assist you in developing a strategic approach to project and action objectives.
The book is useful for both new and experienced project managers, although a senior-level professional will likely be able to relate to and apply the concepts more effectively.
4. The Fast Forward MBA in Project Management by Eric Verzuh
This book offers both a high-level review of project management and delves into the discipline's finer points.
It illustrates why things like a communications plan and a stakeholder report are important.
There are also a plethora of tactical templates available for download and use in your corporate operations.
5. The Unofficial Project Manager by Suzette Blakemore, Kory Kogon, and James Wood
This is the best read for anyone who is feeling intimidated by the prospect of leading cross-functional groups or smaller, personal projects.
It is also a great read for non-managers, it is critical for every individual in today's industry to have good project management abilities.
6. Traction: Get a Grip on Your Business by Gino Wickman
This book goes over project management and down into an organization's growth goal, producing a strategic bullseye against which all projects are measured.
7. Project Management: Case Studies by Harold Kerzner
The latest edition of the most famous book of project management case studies, with over 100 additional instances, including a "super case" on the Iridium Project.
Case studies are an essential component of project management training and education.
Overall, this is a great book.
8. Project Management Absolute Beginner's Guide Book by Greg Horine
This is the eBook genre of the printed book, and it may or may not include any media, internet access codes, or print extras that came with the bound book.
As the name suggests, it is one of the best project management books for beginners out there.
Even if you've never controlled and managed a project before, you can succeed as a project manager!
9. Making Things Happen: Mastering Project Management by Scott Berkun
Microsoft project veteran Scott Berkun delivers a collection of essays on field-tested philosophies and tactics for defining, leading, and managing projects in the updated edition of this critically acclaimed and successful book.
10. Real World Project Management by Richard Perrin
This book offers every project manager the tools and tactics they need to execute projects in nearly any industry successfully.
This book provides a practical guide and agile practice to the readers.
Project management is vital because it guarantees that risks are appropriately managed and minimized not to become difficulties.
Risk management is essential for every project success.
However, having a solid process in place for risk identification, management, and reduction helps prevent hazards from becoming issues.
So if you are reading books on project management, you will learn much more from it and benefit a lot from it.
Don't go just yet, we've answered quite a handful of very useful FAQs that we believe you'll find helpful.