Hey there, welcome to this interesting article comparing PMP vs Agile certification.
By the time you finish reading this article, you will have a clear understanding of the concepts of both Agile and PMP and be able to make a more informed decision on which cert is best for you.
Here are the basics you will be covering throughout this read:
Without further ado, let us dive right into it!
PMP vs Agile – A Quick Overview
Professionals are often confused and wrestle their minds to ensure they make the right choice.
After all, agile methodology and waterfall (PMP) play an essential role in industries.
PMP and agile are the two most popular project management approaches.
However, it is up to you as a project manager to choose which path and certification bring efficiency to your project from start to end.
For this, you must first understand the difference between PMP and agile, so let us explore further.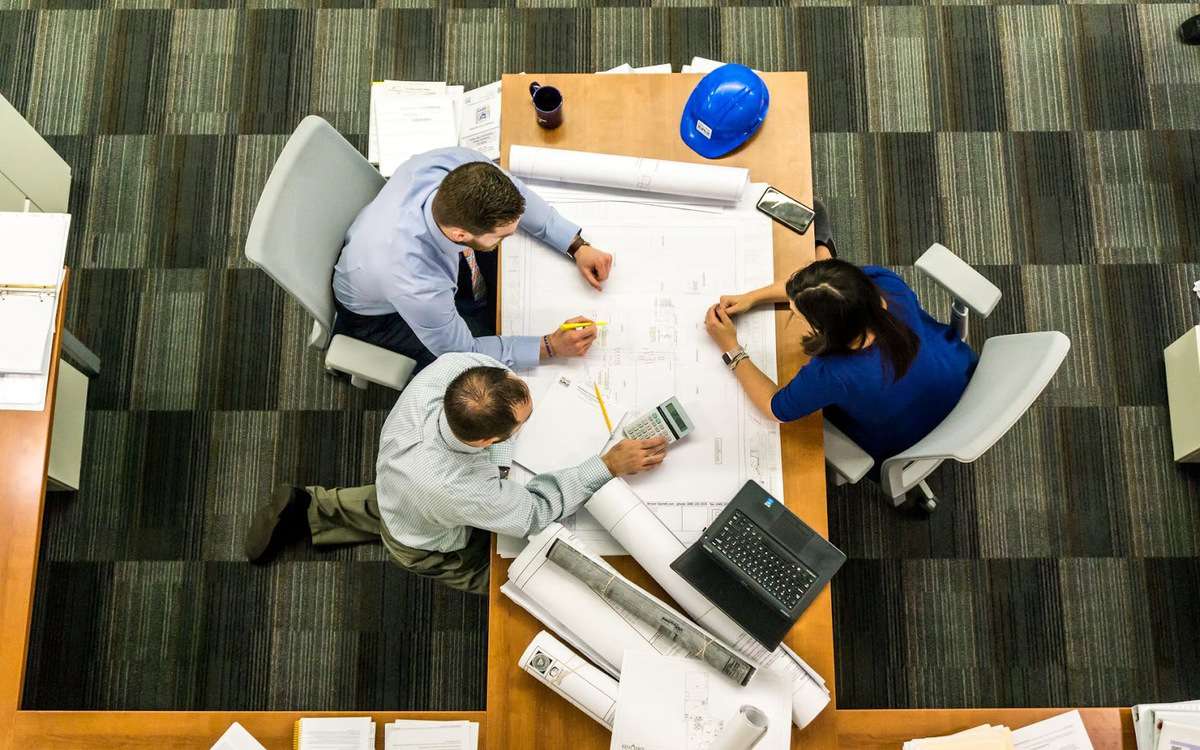 PMP or Project Management Professional Certification is widely known as a certification for project managers offered by Project Management Institute.
CIO.com labels this certification with a gold standard for project management.
The Project Management Institute (PMI) is the international apex body offering PMP certification.
The Project Management Institute has a presence in approximately 204 countries providing PMP certification to millions.
The program by PMI provides guidelines, standards, and knowledge for you to become a project manager.
The best part is that these skills and processes have worldwide recognition; therefore, you will be able to reap the benefits of a PMP certification wherever you go.
You can trace back the roots of PMP in the waterfall principles.
The waterfall is a conventional framework for project management experience with a linear strategy.
Furthermore, PMP is associated with the project management book of knowledge (PMBOK) guide.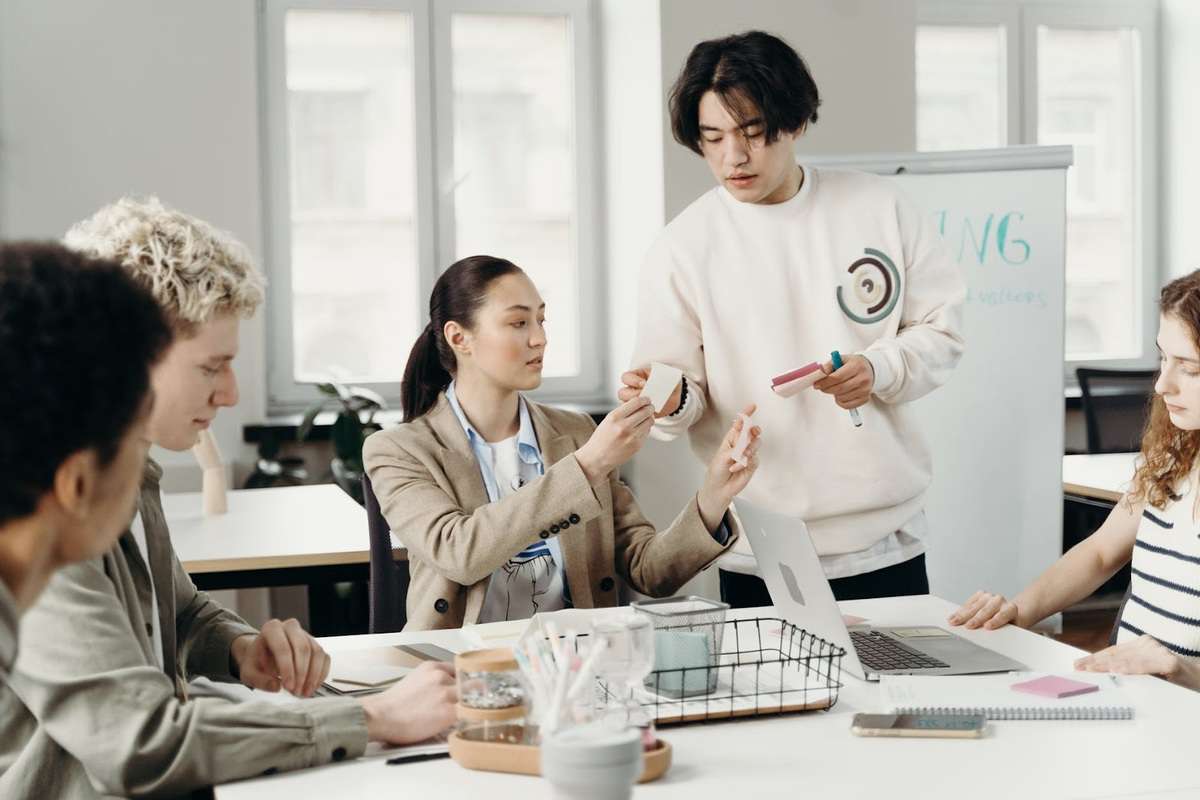 PMbok is a publication by Project Management Institute, inc that outlines the best standards and practices in traditional project management.
Think of it as a Bible for project managers, as most PMP certification candidates will read this guide when preparing for the PMP examination.
PMP or Project Management Professional is a career that entails dealing with projects in various domains.
The designation comes with an international reputation and expectations that employers would like you to fulfill on a global scale.
Comprehensive job description of a Certified PMP
As a PMP-certified project manager, you will be responsible for defining and determining the scope and objectives of the projects.
Your duties will also involve predicting the resources required to achieve the project's objectives.
You will also manage resources efficiently and effectively.
Preparing a budget-based project's scope of work and managing resources is another area you must be proficient at.
Track the project's cost to ensure it doesn't exceed the allotted budget.
As a Project Management Professional, you will also develop and manage every detail of the project's schedule.
As the project commences, you will be providing regular updates to relevant stakeholders about ongoing progress, adjustments, and strategy moving forward.
On the corporate relations side of the job, you will be managing contracts with the suppliers and vendors.
Furthermore, it will be your forte to assign tasks and communicate expected deliverables to all the vendors and suppliers.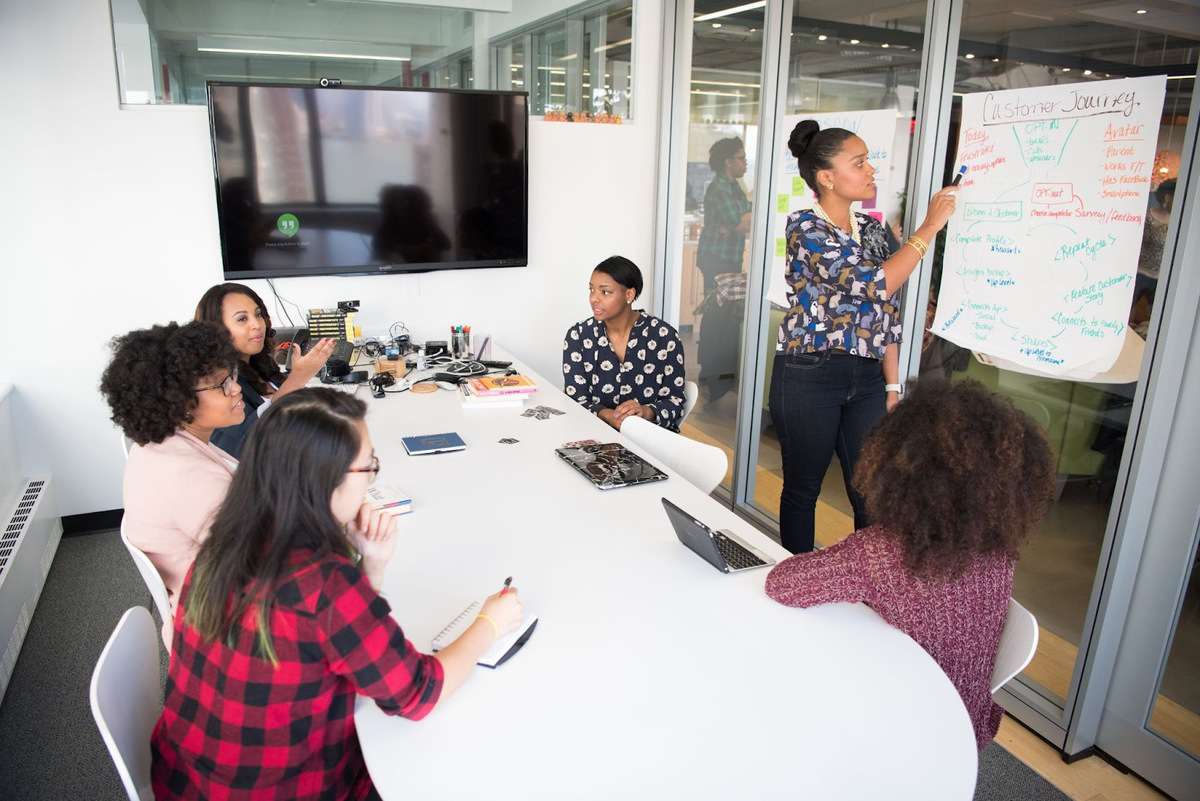 Being a PMP-certified project manager, the employer expects you to use the industry's best practices, standards, and techniques on a project from start to finish.
You have to be proactive thinkers, monitor progress, adjust and adapt strategies in real-time.
This means you will also be measuring the project's performance to identify areas that need improvement and devise a strategy to make it happen.
Prerequisites for a PMP certification
Just like other professional certifications, project management professionals need a PMP certification to excel in their careers.
If you are willing to avail yourself of the opportunity to be a certified project management professional, here are the prerequisites you must fulfill.
Must have graduated from a high school or must have an equivalent diploma.
You must have proof of experience of 7500 hours or 60 months of directing and leading projects.
Completed 35 Hrs of project management training.
Do not fulfill all of the above criteria? Do not worry; you can still pursue a PMP certification if you have:
A four-year degree.
Can demonstrate experience with 4500 hours or 36 months of directing and leading projects.
Have completed 35 Hrs of project management training.
Project management institute provides further formal education and training.
However, if you cannot fulfill the eligibility mentioned above, you can always opt for PMI's Certified Associate in Project Management (CAPM).
To uphold your status as a certified PMP, you must complete 60 Professional Development Units (PDUs) within the 3-year course.
Getting your PDUs involves several tasks, including researching and writing articles to express your views on issues associated with project management.
Curriculum for the PMP Certification Exam
Five essential elements that will be a part of PMP certification around the globe are:
Commencing a project.
The importance of project planning.
The implementation methodology is one of the biggest priorities.
Project monitoring.
How to conclude a project.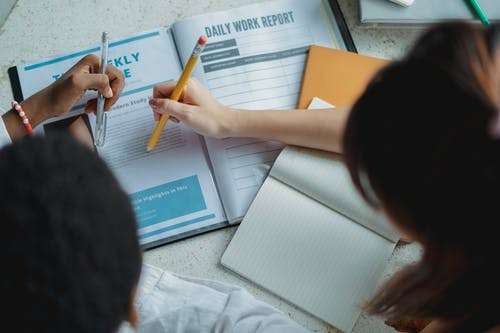 There will be 200 multiple-choice questions (MCQs) in your exam related to PMP ethics and codes.
According to Project Management Institute, the proportion of questions will be divided into 3 domains which are:
People – 42%
Process – 50%
Business Environment – 8%
If you wish to prepare for a PMP exam, you can download a handbook from the PMI website.
There is a PMbok guide available.
Already a PMP-certified manager and looking for an advanced certification?
In that case, you can pursue a PgMP.
PMI currently has 2 fee structures for project management certification existing and non-members, which are
Existing PMI members – $405/-
Non-members – $555/-
Benefits of PMP Certification
Now that you know what the industry expects from you as a PMP-certified project manager, here are some of the advantages you will enjoy by having the PMP certification.
Gaining a competitive edge
Obtaining a PMP certification has a particular standardized value that can help you remain ahead of the rest of your competitors, job candidates, and peers at work.
Become an expert in the Project Management field
The PMI offers you comprehensive guidance and knowledge to master various stages of project management from beginning to end.
You can use this sound knowledge for delivery results, career growth and boost your company's profits.
Better salary expectations
Even if it is your first job, a PMP-certified project manager will bag you a good starting salary.
The more experience you gain, the higher your salary will be in years to come.
Ability to improve project performance
As a certified Project Management Professional, you will have all the skills to improve your performance and handle complex projects.
You can be sure of one aspect, i.e., as a PMI-certified project manager, you will be getting better job offers in the market.
Scrum or Agile Project Management
Agile project management refers to an iterative strategy to deliver a project throughout its lifecycle.
An iterative approach is frequent in the software development industry or projects.
This promotes the adaptability and velocity for a project manager, turning you into a certified scrum master (CSM).
The basics of agile methodology have principles and values written in an Agile manifesto by the Project Management Institute back in 2001.
From Kanban to Scrum and many others, an agile framework has been helping project managers around the world in various industries, especially software development.
You can earn a certification in agile.
However, PMI offers a wide range of agile certifications, including those focusing on scrum frameworks and coaching.
Most of these certifications come with a prerequisite of prior certification.
However, if you pursue a CAPM or PMI-ACP, you can take either course even when you only have a secondary degree.
That said, you will still need to prove that you have adequate and appropriate training, experience, and contact hours in project management.
When you say CSM, it is about implementing agile methods that allow you to adjust your strategy as long as you are adaptive instead of following a set pathway.
This way, you can connect multiple agile teams on a complicated task.
The PMI agile certified practitioner leverages many agile approaches such as kanban, scrum, lean, test-driven development (TDD), and extreme programming (XP).
The more you learn, the more versatile your skillset to deal with various projects.
Job description of Agile Certified Practitioner
Once you gain an agile certification, you will perform several functions and help your project teams complete their assignments on time.
Some of the duties include planning, scheduling, managing, and coordinating all aspects of your project. Employers will expect you to be comfortable working with several agile approaches.
You will also use agile practices to ensure that the project finishes on time while staying within budget constraints.
Interacting with the company's clients and understanding their needs will also be part of your responsibilities.
During your agile certification, you will learn how to maintain and present a project's status report and record the old ones.
You will be proficient at using agile methods to collect and compile historical data and present it to the senior officials, stakeholders, and team members.
Agile certification not only trains you but teaches you how to conduct training sessions for your teams.
As an agile project manager, you must teach your team how to use agile practices.
Your duties will also entail maintaining software and operating systems.
It will be your responsibility to support the agile projects during their development and implementation phase.
As a PMI-ACP, you will be encouraging a sustainable project management environment with high-level agile teams.
Prerequisites for an Agile PMP Certification
Before applying for an Agile Project Manager certification, you must satisfy certain conditions.
Credentials you need include:
You need a secondary degree
You must have completed 21 contact hrs of agile practices training
You must have gained at least 12 months of experience in general projects in the last 5 years

If you are a current PgMP or PMP, you already satisfy this requirement.
However, you do not need it to apply for a PMI-ACP.

You must also have agile project experience for 8 months in the last 3 years.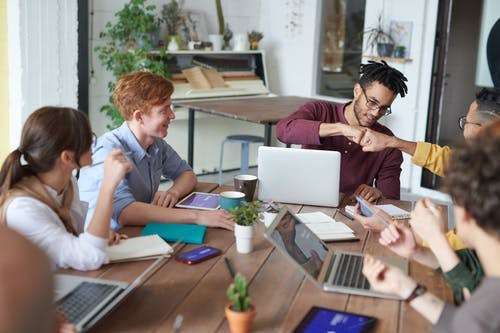 Agile certification exam curriculum
Before appearing for an agile project manager exam, you will take a course in agile project management. PMI has categorized it into 2 categories.
Foundation Level
As the level's name suggests, you will learn about the core elements of agile project management at this level.
This module will also teach you the agile methods to ease out any assigned task.
This is an excellent way for a fresh candidate to learn to deal with several projects using an agile scrum.
However, more seasoned project managers can also use the agile framework to see a flexible perception of any given project.
Practitioner Level
This is a more advanced level where you get a deeper understanding of the certification program.
Additionally, you learn agile techniques and successfully implement them in project planning as a certified scrum master.
There will be 120 multiple-choice questions (MCQs) in your exam related to Agile PMP ethics and codes. You will have 3 hours to complete the test.
However, you must remember that you must teach at least 30 professional development units (PDUs) every 3 years to maintain your status as a PMI-ACP.
If you wish to prepare for the certification exam, you can download a handbook from the PMI website.
The cost of the Agile-PMP exam
PMI currently has 2 fee structures for project management certification existing and non-members, which are
Existing PMI members – $435/-
Non-members – $495/-
Benefits of Agile-PMP Certification
Now that you are familiar with the curriculum basics and the exam format, here are the benefits of becoming a Certified Agile Project Manager.
Enhanced knowledge and perception in Project Management
Agile PMP certification is designed for project managers from all industries, including IT and software development processes.
Having an agile certification allows you to stand apart from the rest of the competition.
It also enriches your CV or resume and shines amongst the rest of the job seekers in the market.
The agile PMP certification from Project Management Institute will establish a benchmark about your abilities and expertise.
This certification will assure the employers that you have the caliber and capabilities to cope with various projects.
Furthermore, it will also boost your self-confidence and establish your position in the company as a valuable asset.
Higher chances of landing a promotion
Achieving an agile project management certification also increases your chances of securing a higher salary.
If you are already working in a company, you will be right amongst the frontrunners to get a promotion.
However, the career growth, promotion, and salary will all depend on your experience and an understanding of the agile methodology.
Career growth tips for project managers
Here are 5 tips that will help propel your career quicker than your peers.
Study and gain a PMP certification as per your needs and industry
Always remember that your experience counts; the more, the better.
Know the business inside out, not just the project management.

Learning about each domain will enable you to use every possible resource at your disposal for timely completion.

Do not shy away from complicated or hard projects.

What may seem a challenge today will be a shining achievement on your resume in the future.

Determine your career goals and pick a project management certification path accordingly.
After reading all about the PMP and PMI-ACP, you must have a clear idea about which type of project management certification PMI is right.
If you are starting your career as a project manager, PMP certification is always a safe place to start.
On the other hand, it is best to opt for agile certification/CSM to learn more about agile techniques. It will also teach you how to handle several projects and teams simultaneously.
Lastly, it is fair to say that both certifications have their benefits to offer.
Therefore, it is entirely up to your circumstances and needs, which can propel your career to new heights.