Hey everyone!
Welcome to our in-depth analysis of Microsoft's Project Management Software.
After completely reading through this piece, we guarantee you will learn why this project management software is popular with experienced project managers.
You will also be enlightened on the suitability of this project management software for your organization based on its features, pricing, pros, and cons.
Overall, this article will give you insight into:
With so much to learn about MS Project, let's get straight into it.
From managing large teams of people doing coordinated tasks to ensure projects happen smoothly, within budget, and on time, Project Managers are almost always very stressed.
For this reason, they've increasingly used software and devices that help manage project activities, resources, and analytics in one interface to reduce workload.
Amongst the popular software used by Project Managers is Microsoft Project Management Software.
But is it worth the hype, and can it alleviate a Project Managers' responsibilities?
We explore this and more in this article.
What is Microsoft Project Management Software?
Familiar with Microsoft Office 365 or Microsoft Outlook?
Microsoft project management software, also called Microsoft Project, is currently one of the most useful Project Management tools in many organizations.
The software was created to serve experienced project managers and teams to achieve project goals.
There have been various organizations' projects that have achieved great success courtesy of this project management tool.
It is famous for its great learning curve, which automatically makes this tool unsuitable for beginners.
Many industries have sought ways to manage their project better in the past.
Amongst those industries is project management, with Microsoft creating an analytical tool for project managers in the 1990s, known as Microsoft Project.
Since then, according to a Microsoft blog, Microsoft Project software has been developed to help project managers have control over the project they oversee while still achieving project deliverables.
From small enterprises to large corporations, the tool assists Managers in fulfilling quality projects with features that allow Managers to facilitate project schedules.
Not only that, but they also define tasks and assign responsibilities, track the progress of a project and share the progress with stakeholders using Microsoft Project.
Furthermore, Microsoft describes the tool as making project management less stressful, offering customizable project planning documents like visual roadmaps and timesheets.
However, a full spectrum about the software's functionality can't be taken from Microsoft alone; after all, as creators of the software, they'd biasedly sell it as the best.
That said, along with feedback from Project Managers who've used it, and after our extensive research – we'll look into every feature of this productivity tool and rate them below as either good or bad.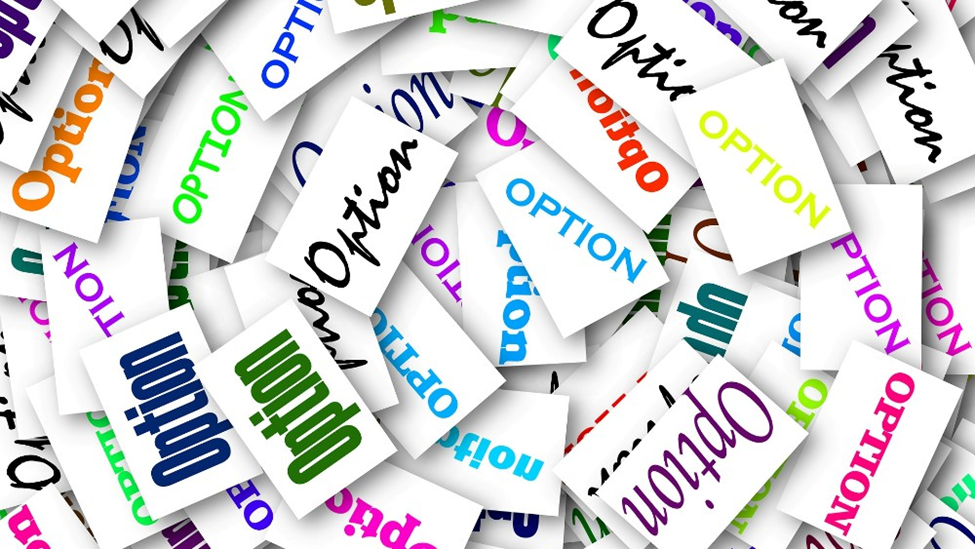 Advantages of Microsoft Project Software
For now, we've established that Microsoft Project Software (MS Project) is a popular tool that helps Managers track team members' activity and more.
However, let's get down to the specifics of how productivity is increased for a Project Management professional using Microsoft Project Software.
MS Project contains a timesheet submission feature that allows the team members to track their time on tasks.
The feature is very convenient for capturing both project and non-project-related tasks.
Using a Gantt chart, the Microsoft timeline feature helps project managers plan project activities and divide them into a series of timed tasks.
Project managers are not only able to track how much time a task took to be completed, but they can also categorize time further.
Once the project is initiated with clear activities and responsibilities, Project Managers can track the progress of assignments as they correlate with one another in a visual timeline view.
And if Bar charts like the Gantt chart aren't your forte, Microsoft Project Software also comes with other options.
Grid view which lists tasks and manages projects, and Kanban boards which use custom task boards to track projects tasks.
With a Microsoft teams feature, team members, stakeholders, and Managers can work together on projects without wasting much of a Project Managers' day.
It also helps you share project files while keeping involved parties updated with the project's progress individually.
Best of all, it offers a co-authoring feature for stakeholders and team members to keep everyone updated on individual progress by editing task lists and project schedules simultaneously.
Microsoft Project has a centralized view enabling ease of use.
Project Managers can create a project quickly and easily, and one interface can easily access existing activities.
You can carry out tasks such as creating new projects, opening recent projects and accessing top-of-mind information.
Additionally, due to its centralized view, an old project that you might want to access for reference purposes can easily be found without you having to look through piles of folders.
MS Project reporting ability used to facilitate reports is worth having for Project Managers who constantly need to communicate with stakeholders.
Project managers can carry out total customization and choose the information they want to appear on a certain report.
The best part is that the software comes with pre-built reports that help Project Managers track project resources, programs, and project portfolios in real-time.
Supports various Project Management methodologies
While many Project Management tools only support one methodology that usually accommodates basic projects, MS Project merges as competitive with its ability to allow Project Managers to manage projects in various ways.
It supports custom workflows, Kanban, and Scrum.
Additionally, Project Managers may use it for Waterfall Project Management, Agile Project Management, and Hybrid methodologies.
This software almost sees no bounds in facilitating a Project Managers' preferred PM style.
The Resources Management tool that comes with Microsoft Project is widely sought after simply because this tool isn't often added with other Project Management software.
The advanced Project Management tool helps Project Managers analyze the capacity of team members and allocate tasks accordingly.
It also helps Managers deduce where to request extra resources and assign them to the project task.
One of its most captivating features is its scheduling tool which allows Project Managers to allocate tasks to team members and then track what they are doing and the progress of their work.
Project Managers can also generate roadmaps that aggregate different project types, tracking the progress of each simultaneously.
Portfolio selection and optimization
Portfolio selection and optimization are great for Project Portfolio Management when forecasting portfolio paths.
The software helps Project Portfolio Managers weigh project proposals against the organization's strategic plan to help deduce the best way forward to achieve organizational goals.
However, this feature is only available to users with a premium plan.
Enterprise resource planning
This clever addition makes managing day-to-day activities across the enterprise, making it easier to handle resources and allocate them to tasks.
Both large-sized and small-sized organizations can use MS Project, which stands out in that capacity.
It is not limited to small teams or beginners only, as common with other project management tools out there.
Both small teams and larger teams can comfortably use it whether your organization has complex project management needs or not.
However, when your organization has project management needs that rank on the complex side, then MS Project is the perfect option.
Pitfalls of Microsoft Project Management Software
As anyone might tell from the last section, its functionality is quite advanced, useful for organizations managing complex projects.
However, its complexity might be the very reason why some Project Managers find Microsoft Project as a hard-to-use PM tool.
We discuss this below:
Not suitable for beginners
According to PM reviews, an entry-level Project Manager with little experience in the field wouldn't grasp the technicalities of this software.
Microsoft has not provided any online tutorials on how to use this software – this creates a steep learning curve for beginners.
The Microsoft Project is quite advanced; it would need experienced Project Managers or technical gurus to comprehend this sophisticated software.
So, if you are not a well-experienced Project Manager, it might take some time to understand the ins and outs of MS Project.
Requires extensive training
Because of its complexity, MS Project is not a software you can introduce to your team members and expect them to use it immediately.
Just as Project Managers need sufficient experience or training to use this software, other team members need training from someone who understands this software to get things going.
Its complexity might be seen as a downside, especially when training periods take long or considerable time is spent ensuring team members are up to date on using the software while a project is in progress.
Poor communication features
When it comes to its communication tool, MS Project lags quite a bit.
Unlike a few Project Management tools in the market, you can't directly message team members through the software.
You have to use other communication tools like Skype or Outlook to communicate with your team members, impacting time management and even accuracy.
MS Project is known for its integration issues in that it's almost impossible to link the software with other productivity tools.
For example, with MS Project, teams cannot integrate it with perhaps Slack or Zapier.
Instead, suppose you are unwilling to use unintegrated software and tools.
Microsoft forces teams to use Microsoft alternatives like SharePoint, Microsoft Power BI, Microsoft Excel, or other Microsoft tools in place of tools like Slack.
Despite a couple of letdowns, the good outweighs the bad, with MS Project remaining one of the top choices in the Project Management industry.
That being said, if you are keen on using this software, MS Project offers a variety of plans to cater to different levels of expertise and different sizes of projects and organizations.
We elaborate on MS Project plans in the next segment.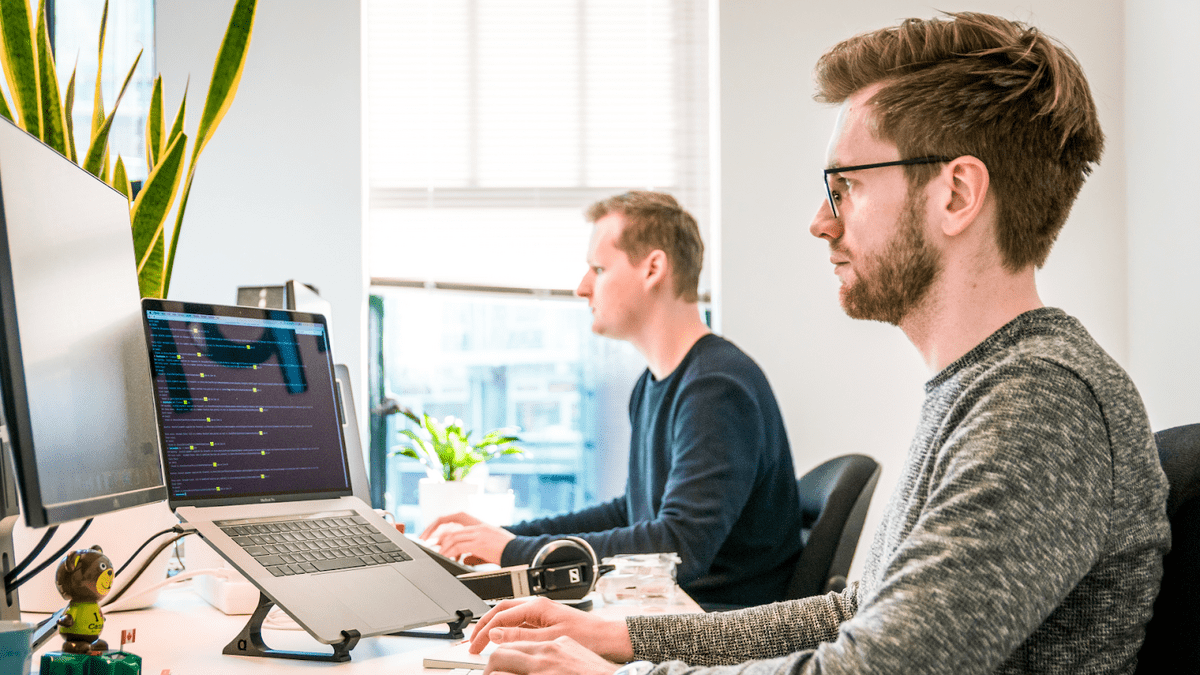 Microsoft Project Management Software Pricing and Options
Microsoft Project Software offers three plans to users: Project Plan 1, Project Plan 3, and Project Plan 5.
Generally, Microsoft Project, including Plan 1, offers more advanced tools than any software in the market.
However, if you want to choose one plan out of the 3 Microsoft plans, Plan 1 is entry-level and only offers basic features.
These features include reporting, co-authoring, grid view, board view, Gantt charts ( for timelines), scheduling, and collaboration.
The good thing is that it is priced fairly at $10 for a user per month for features that may well be worth more money.
Its downside is that this version is only available on the web.
Choosing to opt with Project Plan 3 means apart from the features mentioned in Project Plan 1, you'll be getting access to resource management and access to this software as an app on the desktop.
Plan 3 is a favorite amongst Project Managers as while it offers advanced tools, it doesn't go overboard to offer features that won't be used or are just too complex to comprehend.
Project Plan 3 comes in as a practical choice at $30 for users per month.
At US$55 per user per month, Plan 5 is created for larger corporations with complex projects.
In addition to offering everything that Plan 3 offers, like resource management, users have access to features such as demand management and portfolio selection and optimization.
It also provides a desktop version of the software, meaning you don't have to use the web to access MS Project.
However, if Microsoft Project Plan 5, or any of the other plans, doesn't appeal to you, there are many good alternatives in the market.
Microsoft Project Software Alternatives
Although Microsoft Project Software could come off as the main or only option for project managers because of how much of the market it has occupied.
There are several functional and even better alternatives that are not as complex and offer just as amazing features.
FreedCamp is a Project Management software that helps manage projects, processes, and workflows in one place.
Its stand-out features include a task list, Kanban boards, Gantt charts, and Tasky for keeping up to date with private tasks.
It's available on desktop for Windows and Mac, and the best part is that it is also available on Android and iOS for managing teams on the go through your smartphone.
Their pricing is also attractive, with their lowest plan priced at US$0 and their most popular plan being US$7.49 per user per month.
Monday.com is one of the leading Project Management software.
Whether simple or complex, managing projects is made easier through features that enable Project Managers to schedule projects, set milestones and dependencies, and manage their team's activities in one place.
As many as 125 000 companies trust it with its most inexpensive plan starting at an affordable US$25 per month.
Asana is a good Project Management tool that helps Project Managers get the most out of their projects by offering the ability to organize activities as lists, boards, or calendar views.
It also assists PMs in breaking tasks into manageable pieces, facilitating communication, and more.
And unlike MS Project, it allows integration with tools like Google, Slack, and Microsoft office, making it a worthwhile alternative.
Its basic plan is free, meaning if you're an organization that's just starting, or would like to explore its features before committing to the software; you can do so without spending a dime.
With technology advancements ramping up, there's no reason why Project Managers should have to struggle with managing multiple aspects of a project when it can be made easier through Project Management software.
Microsoft Project, one of the most popular PM software, comes with many advanced tools to help PM manage people and activities to get projects done on time, within budget, and according to scope.
All that is needed is to have a comprehensive understanding of how it works, and you'll be getting the most of its features to improve how you work.