Hello and welcome to another educational article on the various skills that Intensive Care Unit Nurses must possess!
Today you will learn about ICU Nursing Skills, the most fundamental skills these medical professionals need, the top essential skills to include in a resume, for a job search, and lots more.
After reading this article, you will have a pre-knowledge of the skills you need to possess to stand out always.
In this article, we shall discuss the following and more:
ICU Skills – Technical/Clinical
ICU Skills – Non-Technical/Soft
Top ICU Skills for Resume – Technical
Top ICU Skills for Resume – Non-Technical
So, let's continue!
The Ultimate ICU Skills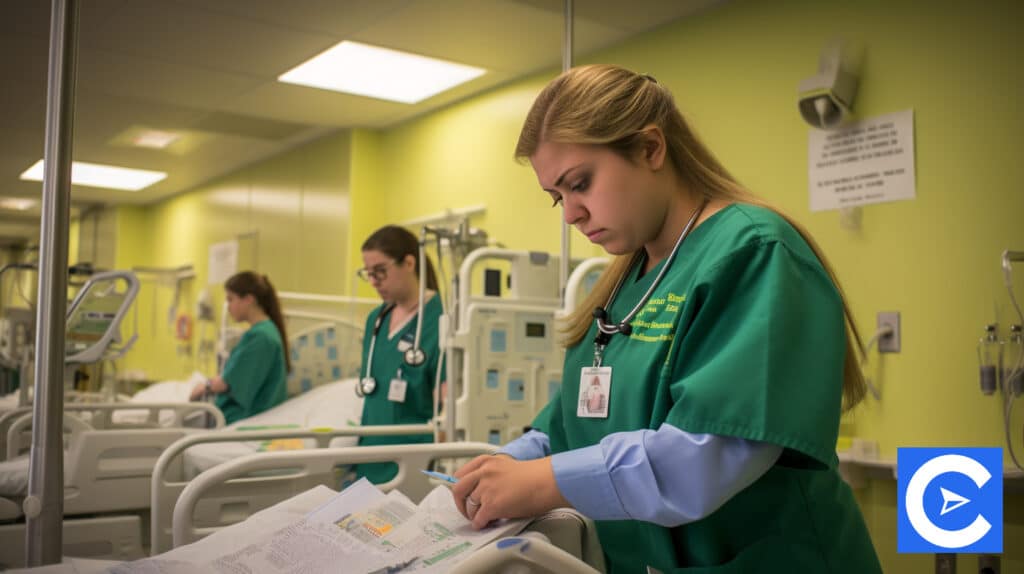 Working in a hospital's intensive care unit can be a challenging setting that demands a variety of skills to succeed.
ICU Nurses come into contact with injured or critically ill patients on a frequent basis and are expected to handle each circumstance professionally.
The following are a few of the most critical skills that ICU Nurses must possess in order to carry out their duties effectively:
Communication Skills
ICU Nurses communicate often with a variety of individuals, including patients, physicians, family members of the patient, and members of the healthcare team.
Additionally, CCRNs must maintain current patient records and data in order to keep other nurses informed of patient conditions.
The most critical communication skills for nurses working in the intensive care unit are the following:
Oral communication
Non-verbal communication
Patient education skills
Active listening
Presentation skills
Written communication
Problem-solving Skills
Problem-solving abilities enable ICU Nurses to develop appropriate solutions and more effectively manage challenges.
Problem-solving is necessary for a variety of nursing contexts, including personnel decisions and direct care of patients.
ICU Nurses require strong problem-solving skills that enable them to provide solutions to challenges in a stressful environment quickly and efficiently and also make informed decisions.
ICU Nurses should have the following problem-solving abilities:
Dependability
Creativity
Analysis
Active listening skills
Research skills
Team-building skills
Decision-making Skills
Throughout the day, ICU Nurses are accountable for a variety of decisions, many of which are important to the level of care offered to patients and their rehabilitation.
Nurses must prioritize patient care based on the patient needs of each individual and make informed judgments based on those situations and needs.
Interpersonal Skills
To perform patient-related activities and communicate effectively with others, Nurses must have strong interpersonal skills.
ICU Nurses with strong interpersonal skills can better handle difficult situations and communicate information to others as needed.
Listening skills, patience, and stress management are all important interpersonal abilities for Nurses.
Patience is especially necessary for the ICU, where patients' family members are sometimes terrified and bewildered and may demand information on their loved ones from the Nurse.
Maintaining a serene and healing atmosphere for the patient requires remaining cool and skillfully handling the situation while relaying crucial information to the family.
ICU Nurses must also have excellent listening skills, as most patients just express their symptoms rather than what they require to heal.
To guarantee an appropriate treatment or diagnosis, ICU Nurses must be able to listen carefully and pick up on any indications about the patient's condition and needs.
ICU Nurses must also control their stress in order to be effective in their duties.
Critical Thinking Skills
Critical thinking abilities are used by ICU Nurses in their daily work to analyze, synthesize, and evaluate information about patient conditions and needs.
They must make effective plans of action based on this information.
When there are no apparent solutions or answers to a problem, critical thinking abilities are especially vital.
Nurses with strong critical thinking skills can solve specific problems and respond quickly and effectively.
Assessment Skills
Patient evaluation is a critical component of an ICU Nurse's job and serves as the foundation for implementing or developing effective treatment regimens for patients.
They must reassess ICU patients on a frequent basis to monitor changes in their status and take note of any worsening of symptoms or improvements.
Nurses frequently conduct the following sorts of assessments:
Temperature measurement of the body
Vital signs examination
Blood pressure readings
Pain or wound care assessment and identification of discomfort signals in those who are unable to articulate their pain
Specimen collection
Determining the viability of tissues
Calculating a patient's mobility
Assessing the hydration and nutritional status and requirements of patients
Analyzing the reaction of patients to therapy
Observational Skills
Nurses with observational abilities are able to observe their environment and draw inferences based on their findings.
ICU Nurses must have great observational skills, as many of their patients are unable to communicate due to their injury or illness.
Nurses must be able to assess patient conditions, recognize signs of deterioration, and distinguish between what is normal and what is abnormal in an intensive care unit setting.
Professionalism
Intensive Care Unit Nurses must maintain a professional demeanor at all times, even when confronted with a difficult or stressful scenario.
ICU Nurses require a variety of professional abilities, including leadership, conflict resolution, teamwork, negotiation, and collaboration.
Additionally, they must communicate professionally, dress professionally, and act respectfully toward both colleagues and patients.
Clinical Skills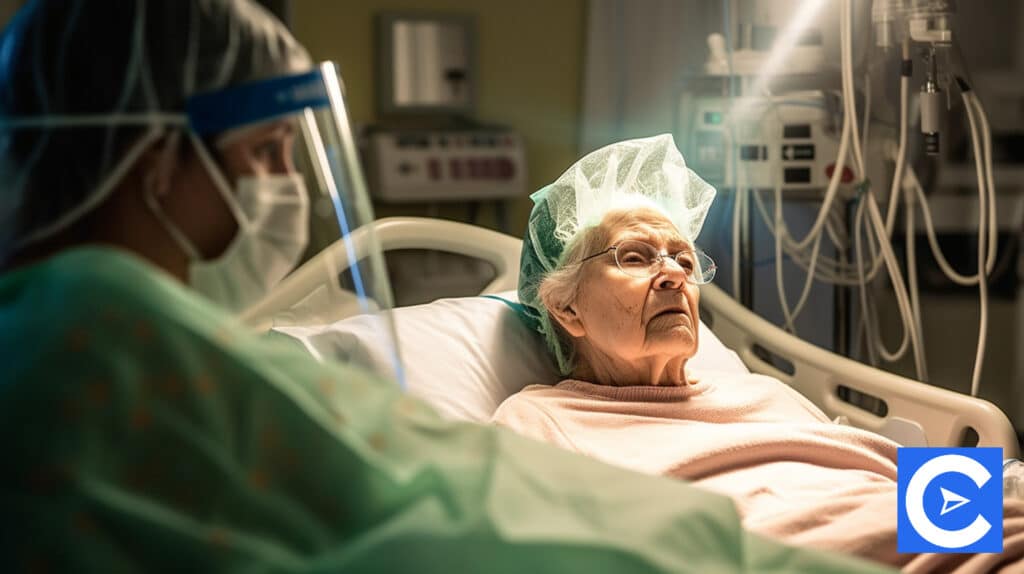 ICU Nurses frequently work with innovative equipment that is not usually available in other hospital units.
Understanding how to use these clinical instruments effectively is critical for providing high-quality patient care.
Additionally, they must be familiar with a variety of medical treatments and when they should be used in a critical care context.
Critical care clinical skills required by ICU Nurses include the following:
Central line insertion
Analyses of arrhythmia
Patient care involving Intra aortic balloon pumps (IABP)
Medication titration and management, including morphine, heparin, nitroglycerine, and Cardizem
Removal of the sheath
SVO2 surveillance
Configuration of the transducer
Administering medications such as epinephrine, bicarbonate, digoxin, dopamine, lidocaine, and atropine
ICP surveillance
Cardioversion-defibrillation and cardioversion
Administering Streptokinase and TPA to patients
Ethics
ICU Nurses must adhere to strict ethical standards in order to be effective in their nursing positions.
Nurses must give care to patients regardless of their circumstances and must treat all patients with respect and dignity.
Additionally, they must make ethical judgments based on patient care and distinguish between ethical and unethical scenarios.
Technical and Clinical Critical Care Skills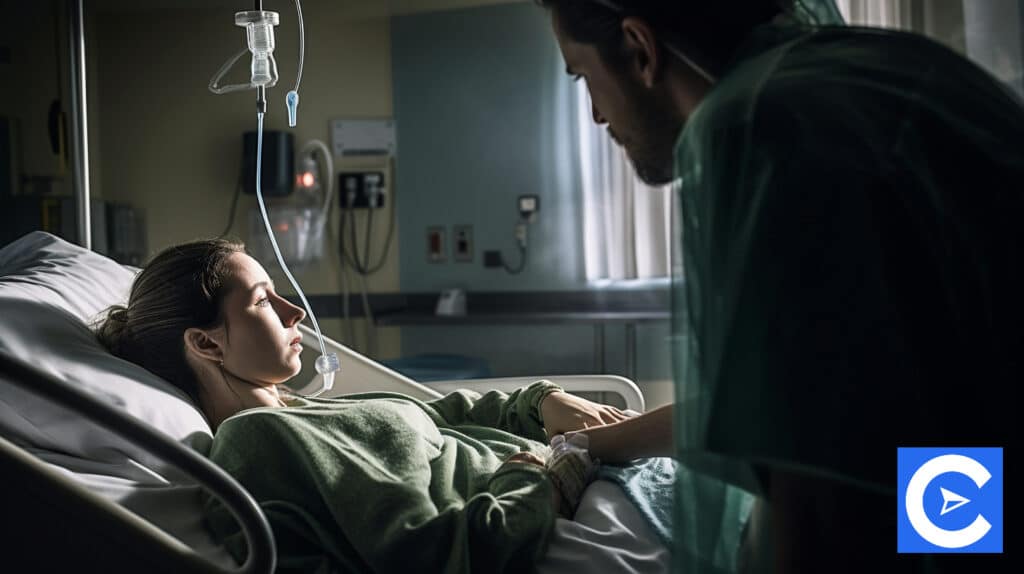 Acute Care
Acute care is the subset of tertiary healthcare that is accountable for providing short-term treatment to individuals recovering from urgent medical conditions or serious injuries.
Acute care encompasses a variety of subspecialties, including urgent care, emergency care, pre-hospital care, trauma treatment, short-term stabilization, and critical care.
Acute care is utilized in the following ways on ICU Nurse resumes:
Provided the greatest degree of acute care to injured or critically ill patients on a one-to-three Nurse to patient ratio
Provided patient care in a healthcare setting, including the acute care and intensive care unit
Cared adequately for clients needing urgent care and also long-term patient care
Provided acute care to patients as needed or as directed by a physician
Managed acute care patients with the help of other medical team members
Patient Care
This care for patients comprises the recovery, control, and diagnosis of illness, as well as the supervision of mental and physical wellness with the assistance of Healthcare Practitioners.
Patient care is defined as services offered to patients by unlicensed individuals under the supervision of a health professional and health practitioners.
The following is an example of how patient care is referenced on a Critical Care Unit Nurse's resume:
Conducted daily performance improvement audits and organized meetings to guarantee strict adherence to Ventilated Patient Care rules
Planned, assessed, evaluated, and implemented patient care, as well as provided patient education together with unit policy
Offered close communication and extension of professional services for coordinated patient care
Developed staff expansion schedules and patient care plans for patients who are critically ill and those undergoing cardiovascular surgery
Provided entire patient care to invasively monitored and ventilator-dependent patients on a 20-bed medical-surgical unit
Heart
The heart is a brawny organ found in animals and humans that is responsible for pumping blood throughout the body.
This organ circulates blood through the circulatory system's blood vessels.
On ICU Nurse resumes, the term "heart" is used as follows:
Provided nursing care in all facets of intensive care, including neurological, surgical, medical, and post-operative open-heart surgery recovery
Delivered post-operative treatment and care to patients undergoing open-heart surgery and patients who have recovered after open-heart surgery
Redesigned post-Operative Heart instruction to align with the AACN Cardiac Surgery Certification
Cared for patients on mechanical ventilation, newly admitted patients following heart surgery, and individuals with significant neurological impairment
CCU
A Coronary Care Unit, also recognized as a Cardiac Care Unit, is a medical unit for critically ill patients with heart disorders.
CCU could also be utilized to care for and treat other severe or acute diseases that necessitate prompt medical attention.
The patient is regularly checked for any irregularities that could be interpreted immediately to stop the sickness from progressing.
On ICU nurse resumes, the term CCU is used as follows:
Functioned as a CCU Charge Nurse, overseeing all patients on a 12-bed unit
Completed a wide range of clinical responsibilities in the CCU
Took care of cardiac patients in CCU intensive care unit
Partook in a 6-months ICU training program for HVSICU, SICU, AICU, CCU, NICU, and MICU residency
BLS
The following is an example of how BLS is utilized on ICU Nurse resumes:
Acquired and maintained certifications in BLS, PALS, and ACLS from the American Heart Association
Used BLS and ACLS algorithms frequently
Employed as a BLS teacher for hospital personnel
Attend annual trauma training, as well as BLS, SLED, and ACLS
RN
RN stands for Registered Nurse — a person who has met a regulatory body's or the government's criteria for obtaining a nursing license.
A Registered Nurse must complete a nursing program or a bachelor's degree.
RN is used in the following ways on ICU Nurse resumes:
Passed all training requirements to be eligible to offer care to critically sick newborns as an RN, including NRP
Coached and educated several nursing students, capstone students, and new nurses, preparing them to assume RN responsibilities
Successfully ensured that all RNs completed the hospital's annual Mandatory Education Competencies as As the team leader for the unit
Worked in two different hospitals as a travel RN in Intensive Care units for a Michigan-based organization
Assisted up to two difficult, high-acuity post-operative cardiovascular surgery patients as the principal bedside RN
ACLS
The following is an example of how ACLS is utilized on ICU Nurse resumes:
Assessed and proffered interventions to emergency room situations, such as respiratory and cardiac arrest, in accordance with PALS and ACLS protocols
Managed patients who had a cardiac and respiratory arrest in accordance with the ACLS procedure
Recognized and intervened in cardiac arrhythmias utilizing physician instructions, ICU standing orders, or the ACLS algorithm
Delivered ACLS drugs and contributed to the coding process
Administered sedation in accordance with ACLS standards
Treatment and Care Plan
A treatment or care plan is a comprehensive document written by Medical Specialists or a Physician that includes all pertinent information about a patient.
It normally includes the patient's complete medical history, as well as facts about the patient's disease, therapy, and how it must be administered.
The treatment plan details the procedure and any probable side effects.
Additionally, it may include the treatment cost and any before or after cautiousness that should be followed.
The following is an example of how treatment plans are used on ICU Nurse resumes:
Assessed patient status, collaborate with physicians on medication and treatment plan implementation, and notified physicians of physical changes
Developed treatment strategies in collaboration with Pharmacists, Physicians, Dietitians, Respiratory Therapists, and other members of the medical team
Evaluated patients' progress toward treatment goals, as well as reinforcing, teaching, and counseling healthy practices to avert future complications
Assisted physicians and other nurses in developing treatment regimens and doing assessments
Implemented and developed therapy strategies for patients based on their specific needs
EKG
On ICU Nurse resumes, the EKG is used as follows:
Administered medication, inserted IV lines, analyzed continuous EKG rhythms and took blood pressures
Changed dressings on central lines, initiated IVs, educated patients, and read EKGs
Very efficient in 12-lead electrocardiograms, bedside monitoring, ventilators, and balloon pumps
Trained in interpreting and performing electrocardiograms and initiating intravenous therapy
Determined whether there are major alterations in that EKG
Conclusion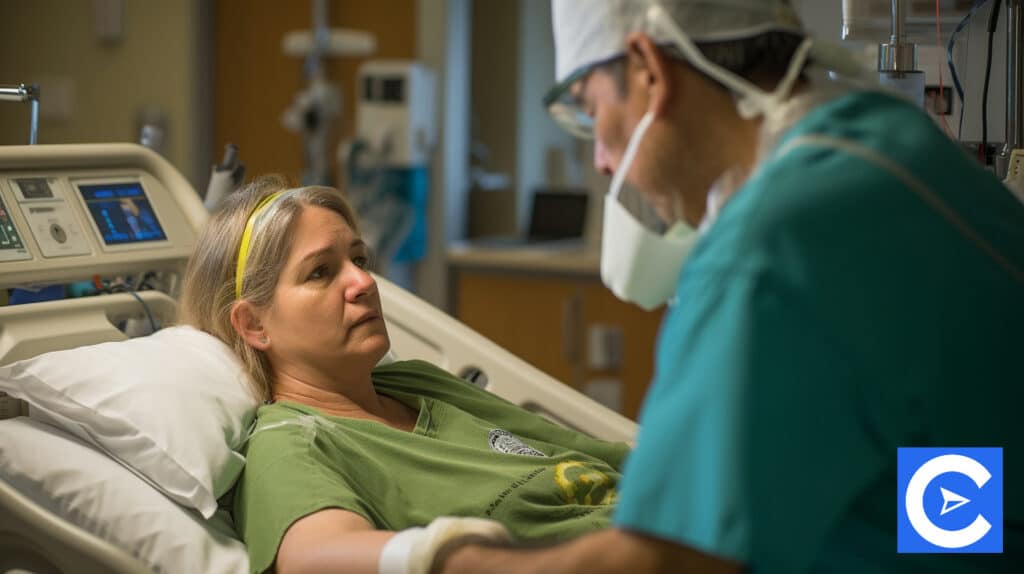 Knowing the essential Intensive Care Unit Nursing Skills will enable you to care for your patients and efficiently perform all your daily duties.
With the critical role that ICU Nurses play in the nursing industry, learning these skills well is the key to helping patients cope with illness in the ICUs.
We hope you can practice all the ICU Nursing Skills to better your competency as an Intensive Care Unit Nurse.
Good luck!
FAQs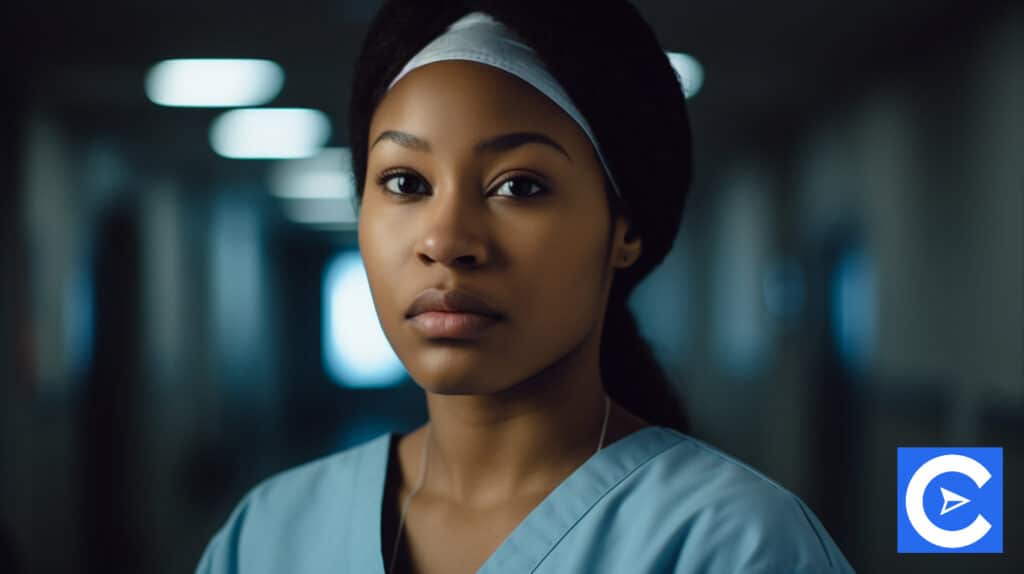 What are Some Critical Care Nursing Skills?
Nurses frequently require interpersonal skills such as listening skills, patience, and stress control. Patience is especially crucial when working in the intensive care unit, as family members are sometimes bewildered and fearful and may press the Nurse for information concerning their loved one.
How to Be a Good ICU Nurse?
Must-have ICU nursing skills required for success:
– Technical skills
– Job-related enthusiasm
– Ability to work as part of a team
– Excellent organizational abilities
– The ability to persevere in the face of adversity
– Ability to evaluate constantly changing situations
– Make a schedule for self-care
How to Become an ICU Nurse?
To understand how to become an ICU Nurse, complete the steps below:
– Obtain at least a nursing diploma
– Take the NCLEX-RN and pass it
– Obtain a state license
– Gain nursing experience
– Become a certified ICU Nurse
– Apply for ICU nursing jobs
How to Prepare for ICU Nursing?
To work in the intensive care unit, you must have at least an Associate's Degree in Nursing (ADN). You can begin applying for ICU roles after passing the NCLEX-RN—a national exam that certifies you as a Registered Nurse.
What are ICU Basics for Nurses?
The basic skills for ICU Nurses are:
– Critical care
– Advanced cardiac life support (ACLS)
– Patient care
– Cardiopulmonary resuscitation (CPR)
– Life support
– Patient/family education and instruction
– Trauma
– Telemetry
What is the Required ICU Nurse Education?
A student must first receive a diploma, an associate's degree, or a Bachelor of Science in Nursing from an accredited nursing program (BSN). Nurses can learn critical care specialist skills in the field, on the job, or through a certification program.
What are the Important Skills for a Critical Care Nurse?
The following are some of the most significant skills that ICU Nurses must have in order to perform their duties effectively:
– Decision-making skills
– Critical thinking skills
– Observational skills
– Communication skills
– Interpersonal skills
– Clinical skills
– Assessment skills
– Problem-solving skills
What is an ICU Nurse?
Nurses who work in intensive care units (ICUs) or in critical care units are highly trained healthcare professionals that give nursing care to patients suffering from life-threatening illnesses or disorders. They provide patients with the unique knowledge, abilities, and experience they require to survive or de-escalate care.
What Makes a Good Critical Care Nurse?
To be effective in their jobs, ICU Nurses must follow ethical guidelines. Nurses must give care to patients regardless of their circumstances and treat all patients with dignity and respect. They must also make ethical decisions based on patient care and be able to differentiate between unethical and ethical scenarios.
What Skills Do You Need to Be an ICU Nurse?
The following are some of the most significant skills that ICU Nurses must have in order to perform their duties effectively:
– Decision-making skills
– Critical thinking skills
– Observational skills
– Communication skills
– Interpersonal skills
– Clinical skills
– Assessment skills
– Problem-solving skills
Is Working in the ICU Easy?
Working in the intensive care unit is really difficult. Working long hours and providing care for extremely ill and fragile patients can be physically and emotionally taxing.
What are the Types of ICU Nurses?
– Postoperative ICU Nurses assist patients by offering adequate pain management services
– Pediatric ICU Nurses care for injured or critically ill children
– ER Nurses help patients in immediate need
– Neonatal ICU Nurses care for sick babies
– Cardiac care unit ICU Nurses work with the sickest patients
– Cardiothoracic ICU Nurses treat serious heart issues
References