Welcome to another educational article highlighting Forensic Nursing programs!
Today, we will learn about different Forensic Nursing Programs, the necessary admission requirements, duration, and cost.
At the end of this article, you will better understand Forensic Nursing Programs, their admission requirements, duration and costs, and more.
This article discusses the following and more:
Forensic Nursing programs – An Overview
Admission Requirements
Duration and Costs
Top On-campus Forensic Nursing Programs
Top Online Forensic Nursing Programs
So, let's continue!
Forensic Nursing Programs – An Overview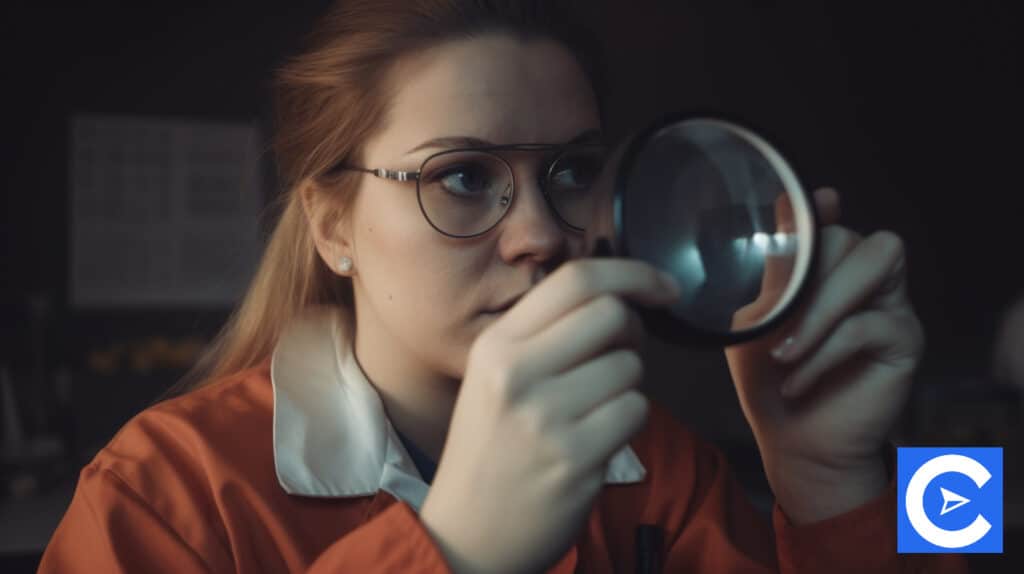 Newer specialties like Forensic Nursing are becoming more common.
This interdisciplinary field of nursing combines elements of criminal justice and nursing.
They are advanced-practice Nurses with extensive training in forensics.
To collect evidence of sexual assault or domestic violence, investigators look at the physical evidence of a crime.
Additionally, they look into cases involving patients who died strangely or unexpectedly and other matters involving human health, the law, and criminology.
The demand for eligible Nurses, on the other hand, greatly outstrips the number of qualified Nurses available.
To meet the growing demand, nursing schools across the United States are developing new and easier ways to obtain Nurses' credentials and train them for forensic or investigative nursing positions.
Online classes and fast-track certificate courses are just two examples of the many educational options available.
Admission Requirements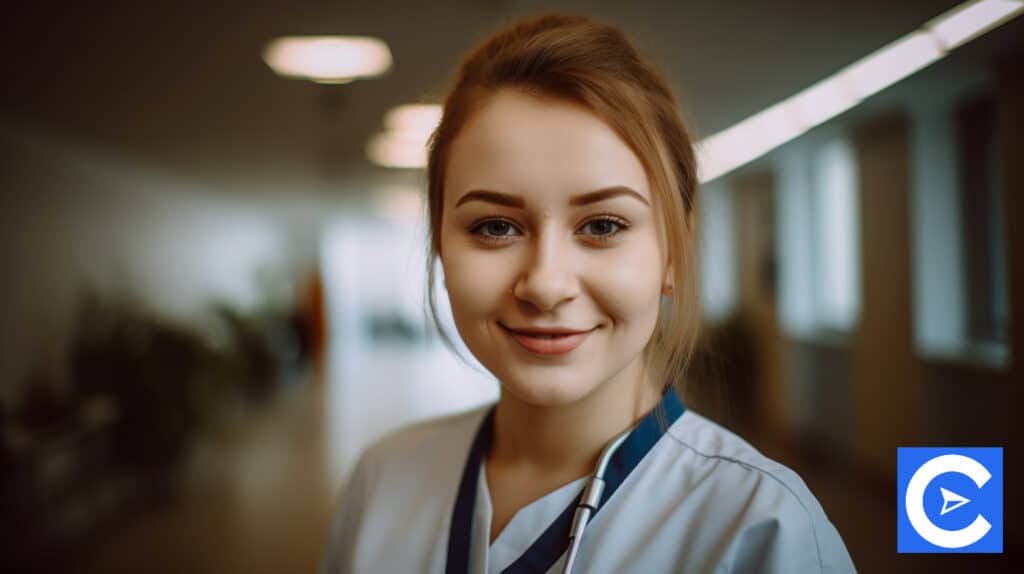 Becoming a Forensic Nurse can be accomplished through a variety of routes.
Some Nurses choose to advance their education and credentials to a higher level to increase their chances of getting hired and boost their earning potential.
The Forensic Nursing program prepares students for professional practice in the position of Forensic Nurse by incorporating knowledge and concepts that are fundamental to both nursing science and forensic science.
In addition, students of the program will be prepared to work in various settings.
The course usually includes teaching and learning related to the divergent roles and functions of the Forensic Nurse as an independent professional and collaborator within the interdisciplinary forensic team; this is accomplished through the use of case studies.
Conventional forensic nursing schools require that potential students satisfy some basic requirements before they may enroll.
These criteria are frequently slightly different between institutions and programs.
These requirements frequently include, but are not limited to, the following:
Bachelor's degree: A bachelor's degree (needed for an MSN in Forensic Nursing) from the Commission on Collegiate Nursing Education with an overall cumulative GPA of 3.0 or higher is necessary.
An Associate Degree in Nursing is a prerequisite for admission to a certificate program in forensic nursing.
Valid RN license: Evidence of a valid, unrestricted Registered Nurse license in good standing.
Resume/CV: A CV or resume proving a minimum of one year of relevant nursing practice as a Registered Nurse (at the time of application) is necessary.
In addition, the applicant must have served as an autonomous decision-maker and showed advanced abilities are also essential for consideration.
Healthcare professionals can write recommendation letters, particularly those working in forensic nursing, administration, regulatory, or teaching.
Reference: from a coworker acquainted with the applicant's previous job experience.
It is also possible that you will be forced to.
Statement of Purpose for a Professional: No more than 1,000 words should be dedicated to the applicant's motivation for pursuing official forensic nursing education, how recent practical experience has prepared them for the forensic nursing profession, career objectives after program completion, and plans for career development in the area of expertise of forensic nursing.
Applicants who meet the requirements may be invited to an interview session with faculty.
Duration and Costs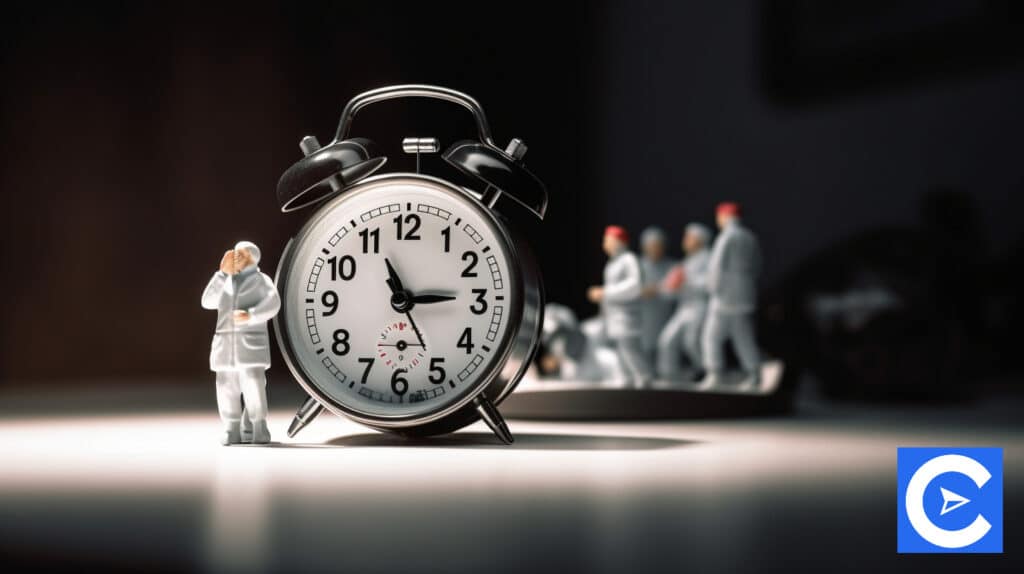 In most cases, students enrolling in a forensic nursing program take anywhere from eighteen months to thirty-six years to complete their studies.
If it is a certificate curriculum or an advanced degree program, the requirements for completing the program vary greatly from one institution to the next.
To be eligible for admission, students must complete a minimum of 36 credits of classwork (some schools require 45 credits), with at least 10 credits in forensic science.
Also possible is the requirement that students participate in 275 clinical work placement hours and 75 clinical lab hours during their studies.
Students study theories of crime and justice, the legal system process, and the substantiation during a trial as part of their curriculum.
It is very expensive to enroll in a Forensic Nursing Program.
The fees for the program can range between $500 and $1,600 per credit hour, although most schools charge on a "per credit basis."
Nursing students pursuing the program, on the other hand, might be eligible to apply for student financial aid, government grants, and other scholarships that may be available to them.
Top On-campus Forensic Nursing Programs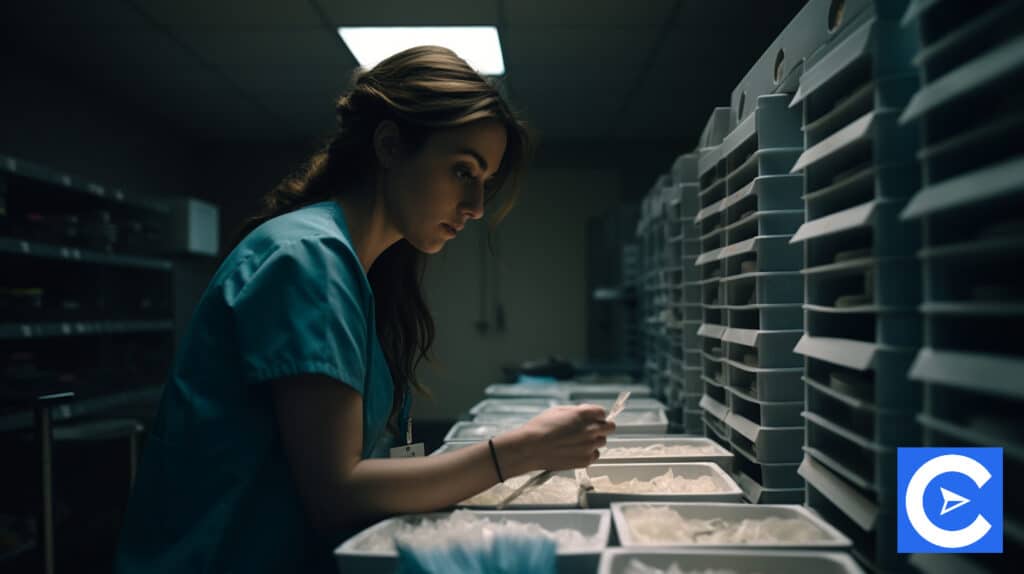 A few of the most well-regarded campus-based forensic nursing programs available today are as follows:
Fairleigh Dickinson University: The MSN program at Fairleigh Dickinson University is available in-person or online, and students can specialize in a particular area.
An Adult-Gerontology Nurse Practitioner with a forensic focus is the program of choice for those interested in forensic nursing.
This 42-credit track requires 550 clinical hours and helps prepare graduates for Advanced Practice Registered Nursing (APRNs) with a specialty in Forensic Medicine.
The MSN program at FDU is more demanding than other courses, but graduates receive certification and may be eligible for higher wages.
The program has a three-year duration and costs $825 per credit for each credit earned.
Cleveland State University: The university provides a Master's degree in Nursing (MSN) degree in forensic nursing that can be completed entirely online.
Although students must complete up to 500 hours of clinical research throughout the program, it takes twenty-four months of full-time study to complete the course.
At CSU, students can supplement their education with certifications in clinical forensic nursing, Legal Nurse Consultants, Forensic Psychiatric Nursing, Forensic Correctional Nursing, or Forensic Nurse Death Investigation while pursuing an MSN degree in Forensic Nursing.
The program costs $578.85 per credit hour and is available for two years.
Binghamton University – State University of New York: Binghamton University provides one of the best forensic nursing courses, known as a Forensic Health certificate program.
Anyone with a bachelor's degree and a strong interest in forensics can enroll.
Anyone interested in forensics as a career in healthcare, law, or forensic sciences will benefit from pursuing this forensic nursing certificate program.
The University also offers an undergrad minor in Forensic Health and a certificate program.
The minor is open to nursing students enrolled in the BSN program and can be completed in as little as 60 credits.
Oakland University: This program, offered only at Oakland University, is one of the highest-rated Forensic Nursing Programs.
Students acquire a thorough understanding of the key principles of nursing and forensics as part of the program's preparation for clinical practice as Forensic Nurses.
The MSc in Forensic Nursing Program at Oakland University is a 39-credit program.
Students learn how to deal with various situations, including trauma, sexual assault cases, and criminal investigations into sudden deaths, among other things.
Aside from that, students enrolled in the program will learn to collaborate with law enforcement and the criminal justice system.
Oakland University allows students to study full-time or part-time while earning a forensic nursing degree with a strong work-study balance.
Top Online Forensic Nursing Programs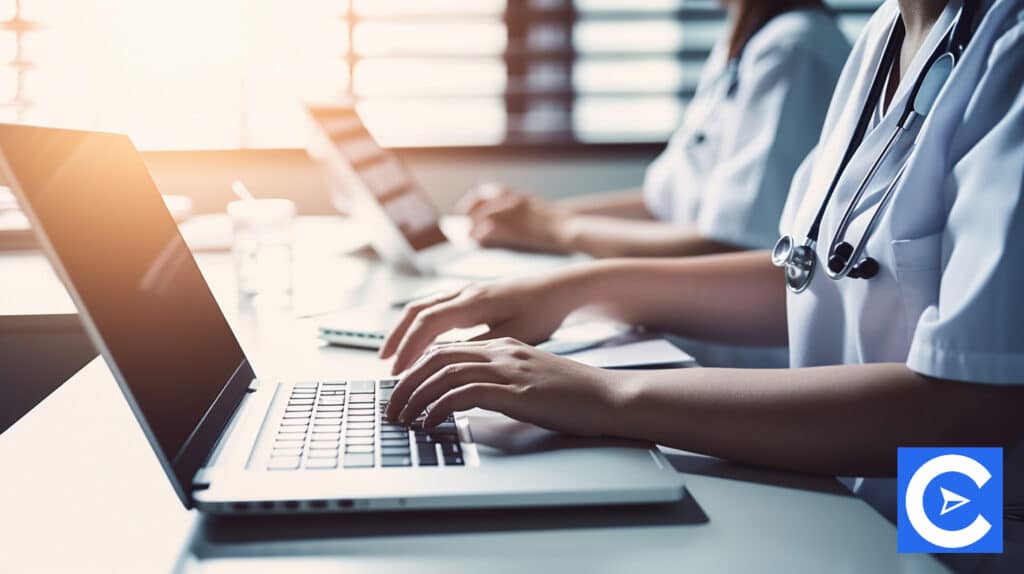 Even though numerous Forensic Nursing Programs are available, it is important to be cautious when selecting a good or inexpensive program.
It is essential to understand the accreditation status of such courses.
The following are some of the most highly regarded online programs available today:
Xavier University: Students can earn either an MSN or combined MSN and a master's degree in criminal justice in the online forensic nursing graduate programs at Xavier University.
Nurses must complete 36 credits for the online MSN degree alone, 10 of those credits devoted to forensics.
Applicants must hold a Bachelor's Degree in Nursing and have at least one year of relevant nursing experience as a Registered Nurse (RN).
In addition, while the program advertises itself as being 100 percent online, Nurses are expected to complete at least four credits of nursing practicum, which are the only on-campus prerequisites for the degree program.
Between twenty-four and thirty-six months is the time frame for completing the program.
The current tuition rate is $24,120 per year.
DeSales University: DeSales University's Forensic Nursing Program is one of the most flexible and comprehensive available.
The MSN in Forensic Nursing Program at DeSales University is available part-time or full-time and can be completed online, on-campus, or through a hybrid.
It also includes certification in investigative forensics.
To be eligible for graduation, all students enrolled in both online or on-campus programs must complete at least 275 clinical work placement hours and 75 clinical lab hours on-site in Center Valley, Pennsylvania, before graduating.
Once they have graduated, Nurses should demonstrate superior leadership, organizational, and investigative abilities.
The program will last three years and cost $599 per credit hour.
Duquesne University: There are two distinct forensic nursing options available; an MSN Forensic Nursing Program and a post-certificate master's degree in forensic nursing.
On the other hand, most aspiring Forensic Nurses are unlikely to have an MSN and instead enlist in the full MSN program.
This program takes 36 credits to fulfill and prepares students for a career in any area of forensic nursing, including crime scene investigation.
Duquesne University collaborates with the Wecht Institute to offer this degree, which means nursing students must take some courses at a different Duquesne campus than at their home institution.
The program costs $1,568 per credit and is scheduled to run for thirty months.
Texas A&M University: Texas A&M University's web-based MSN in forensic nursing is a 36-credit course that can be completed in two to three years, though most students complete the program in three years or less.
The program is extremely affordable for anyone who lives in Texas.
However, even though you can complete most nursing coursework online, Texas A&M requires 45 in-person hours to fulfill clinical requirements established by the AACN.
According to the University's policy, two visits are scheduled during the second period of the degree program.
Thirty-six months are required to complete the program, with tuition costing $33,888 per year.
Mount Mercy University: The Nursing master's program at Mount Mercy University is available in a web-based or hybrid format.
Students can choose from one of five emphases, including one in forensic nursing.
The forensic nursing route requires 36 credits, with students taking courses in crime and justice theories and courses in administration of justice and presenting evidence in court, among other things.
Because this is a short program, tuition is charged on a per-credit basis, so part-time students do not pay higher tuition than they would otherwise.
Tuition is $690 per credit hour for eighteen to twenty-four months of instruction.
University in Pennsylvania (Online): The online component of the University, provides higher education to students around the world.
Those interested in forensic nursing can earn a bachelor's degree in nursing forensics from Penn State instead of pursuing an MSN degree in this field.
This 12-credit certificate can be completed in less than a year and is significantly less expensive than an MSN.
This program, however, should only be considered by current Registered Nurses who do not hold a BSN.
However, graduates will be able to transfer their forensic nursing credits into Penn State's online bridge program, to pursue a BSN while simultaneously working in forensic nursing.
The program will last nine months, and tuition will be $590 per credit hour.
The University of California Riverside: The professional certificate in forensic nursing is another option for Nurses who do not wish to pursue an MSN.
Graduates of this program may apply for a wide range of Forensic Nurse positions.
Current Registered Nurses and Licensed Practical Nurses (LPNs) can enroll in the program.
In addition, Registered Nurses can apply elective credits earned through 20 hours or more of CE toward the certificate, reducing the length and cost of the certificate.
To complete this short 16-credit certificate program, you can finish in as little as nine months.
The duration of the program ranges from nine to twenty-four months.
The total cost of tuition is $4,500.
Aspen University: Aspen University is a leader in online learning and offers a CCNE-certified MSN with a forensic nursing specialty that students can complete entirely on the internet.
The MSN is available to current Registered Nurses who hold a BSN and can be completed in as little as two years, though some part-time students may take longer.
Although the program does not include any clinical hours, graduates gain the knowledge and skills necessary to be successful Forensic Nurses.
The program's cost is spread over 41 months, making it more affordable.
Aspen University also offers an optional monthly installment plan to make the degree more affordable.
The cost of tuition is $13,318 per year, and the program lasts two to three years.
Choosing the best program options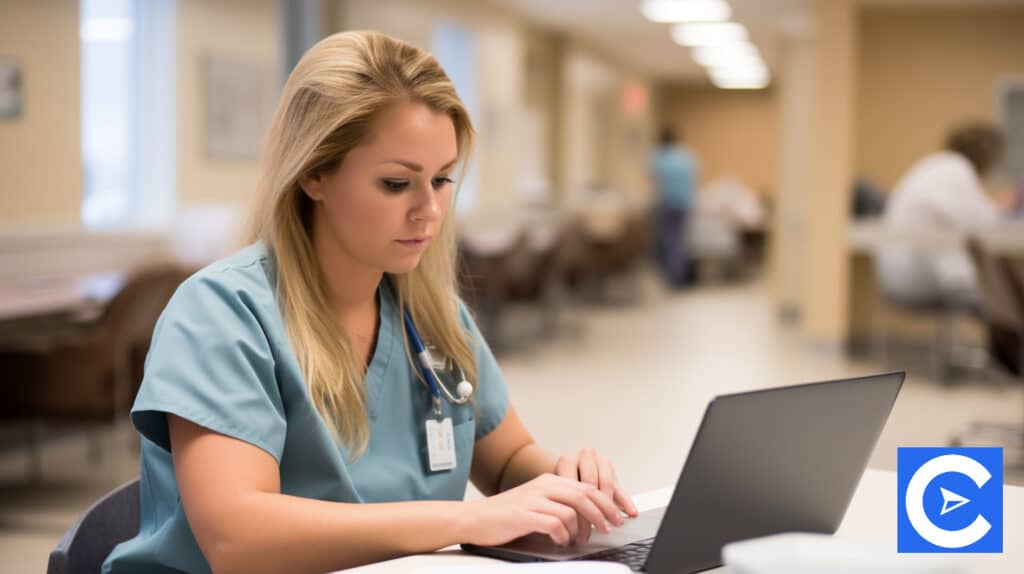 You may select the best nursing program by considering graduation rate, student-to-faculty ratio, program focus, and other considerations.
These qualities show that students may trust a program to provide them with a great education while also providing a strong job market presence and a good return on their investment.
Conclusion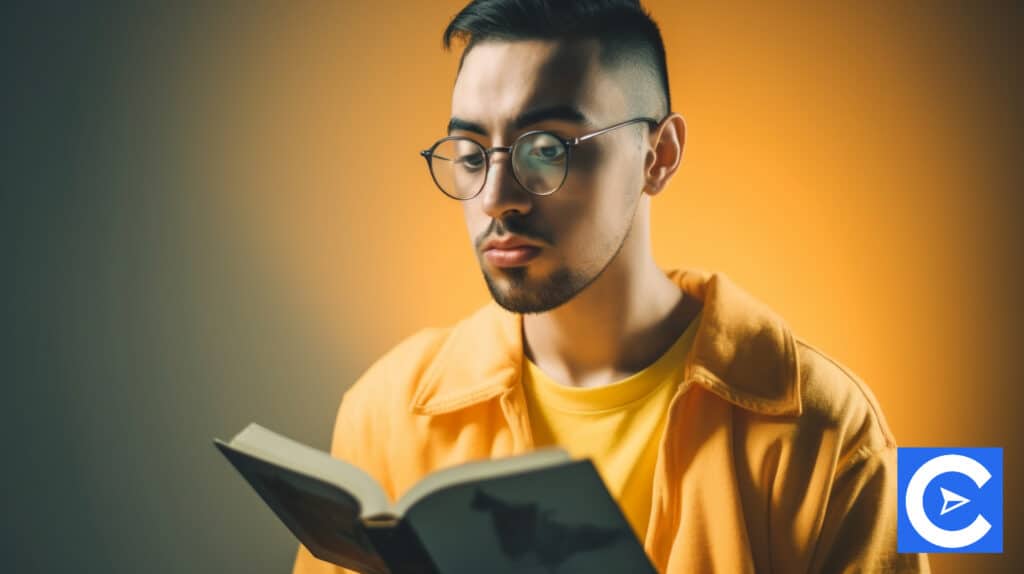 A trained Forensic Nurse will play an important part in maintaining the safety of our neighborhoods.
You will be applying your knowledge and expertise to make culprits accountable for their crimes.
For victims of violence or abuse to tell their story, you must collect and verify the solid evidence that establishes the credibility of their claim.
The knowledge that you impacted the lives of less privileged people will be a comfort at the end of the day.
The moral rewards of forensic nursing are in addition to the fact that you will earn greater pay than the majority of other Registered Nurses.
Consider pursuing a job as a Forensic Nurse if you want to get a jump start on your medical career.
In this position, you will be assisting folks who have suffered through various forms of pain and trauma.
FAQs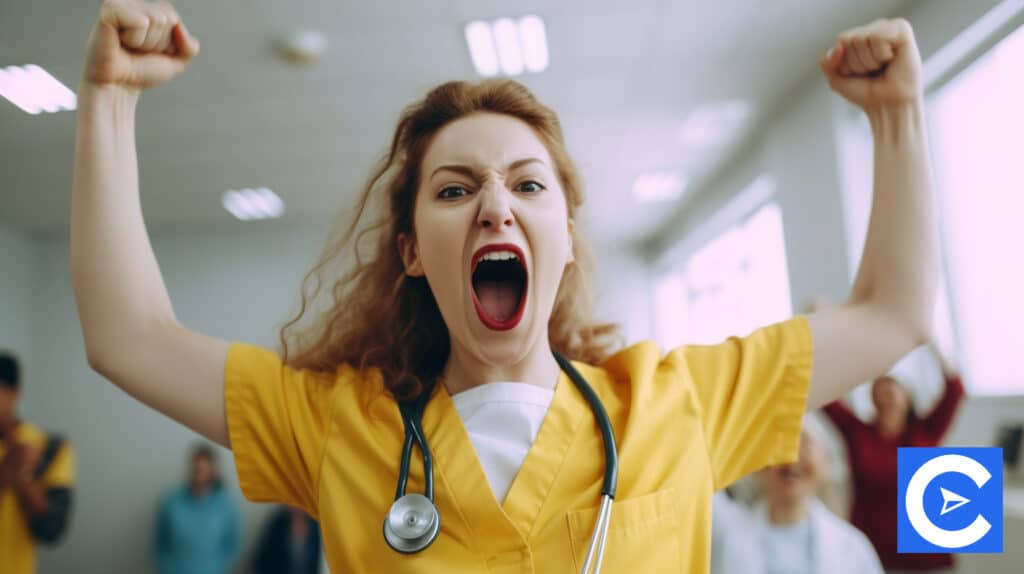 Is Forensic Nursing a good career?
Forensic Nurses provide life-changing care and interventions to a vulnerable population reliant on their services. If you are driven to assist patients and have a strong dedication and passion for the rule of law, this is a worthwhile and gratifying professional nursing route to pursue.
What is the significance of a S.A.N.E. Nurse?
A qualification for Forensic Nurses who have received specialized training to conduct sexual assault evidentiary exams on rape victims is the designation of Sexual Assault Nurse Examiner. A victim of sexual assault may require medical, psychological, and forensic examination by a SANE Nurse who has undergone specialized training.
Is there a difference between SANE-A and SANE-P?
There are two different certifications available under the SANE classification: SANE-A for Sexual Abuse Examiners who work with adult and adolescent victims and SANE-P for examiners who work especially with pediatric victims. Not all, but rape crisis centers rather than hospitals coordinate many SANE programs.
Who is responsible for accrediting Forensic Nursing Programs?
It is possible to achieve several different levels of certification for Forensic Nursing Programs. Examples include program accreditation, which is given by organizations such as the Commission on Collegiate Nursing Education (CCNE), which has been identified as one of the most often used types of accreditation.
Where can I work after completing a Forensic Nursing Program?
According to the Bureau of Labor Statistics, most Forensic Nurses work in hospitals and community anti-violence programs, as well as coroners' and medical examiners' offices, prisons, and psychiatric hospitals. In addition, Forensic Nurses are often needed in the event of a large-scale tragedy or a communal crisis.
References
Top Online Forensic Nursing Programs
Top On-campus Forensic Nursing Programs