Hello beautiful people and welcome to this exciting career guide about Forensic Nurse Investigators!
This guide will expose you to who they are and what you can do if you want to become a professional.
By the end of this article, you will have known what steps to take if you are an aspiring Forensic Nurse Investigator and what the job prospects are.
To be a little more specific, here is a preview of what we will discuss in this guide:
The duties of a Forensic Nurse Investigator
How to Become a Forensic Nurse Practitioner
Forensic nursing jobs as a SANE Certified Sexual Assault Nurse Examiner or a Nurse Coroner
Let's get to it without delay!
What is a Forensic Nurse Investigator
A Forensic Nurse Investigator, also known as a Forensic Nurse Death Investigator, is a Forensic Nurse who has been trained to use his/her forensic skills extensively at a crime scene to investigate the cause of death.
They handle any death that is under the jurisdiction of a Medical Examiner or Coroner.
These deaths include accidental deaths, premeditated deaths, suspicious deaths, or violent deaths.
Although not the law enforcement, they work hand in hand with the law enforcement and help them get any missing details when investigating the cause of death.
The Forensic Nurse Investigator is responsible for the corpse, not the entire crime scene.
Using their education (in medicine and law) and their special skills, they gather any pieces of evidence that can contribute to determining the cause of death.
They also determine if further investigation is needed.
So, in summary, a Forensic Nurse Investigator is concerned with three things:
Examining and analyzing the scene of the investigation
Examining the corpse
Researching the medical and social history of a victim
In America, the Medical Examiner or Coroner is appointed or elected in some districts.
Although with no specific educational criteria, he oversees the investigation of deaths within their districts.
In most cases, the Medical Examiner will be a Physician that has received training in forensic pathology.
In jurisdictions where coroners are elected, a Forensic Nurse Investigator works directly under the elected Medical Examiner.
In all U.S states and many parts of the world, various approaches are used when investigating the cause of death and when evaluating crime scenes.
However, the most important thing is that efforts are made to ensure an in-depth, accurate, and transparent investigation into any death.
When the process is rushed or when not thorough, the impact on the family and friends of the deceased can be devastating.
One thing is sure, every death is of medical importance, and the role of a Forensic Nurse Investigator cannot be overemphasized.
In the rare case where a trained Forensic Nurse Investigator is not present, any available Forensic Nurse can stand in as an ideal replacement.
In such cases, they pay attention to symptoms, medical history, mental health history, and signs that can be relevant to the cause of death.
Duties of a Forensic Nurse Death Investigator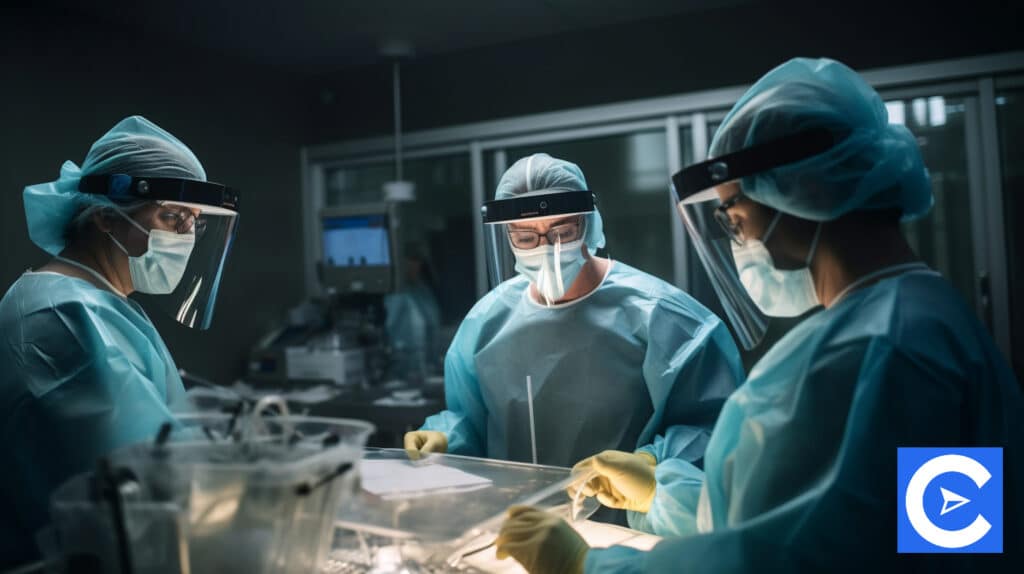 As mentioned earlier, they examine the dead body and the environment (crime scene), looking for clues that can help them determine what was responsible for the death.
Before concluding any case, they must have gathered and documented any evidence that can support the case in a court of law.
Because of their responsibility, they must physically visit the crime scene, physically collect evidence, and bring the pieces of evidence back to the laboratory where further tests are carried out on the exhibits.
Apart from their normal duties, here are other duties they perform:
Attending meetings with attorneys
Testifying during any public administrative disciplinary hearing
Presenting cases to the board of nursing for administrative decisions
Active participation in settlement conferences with family/friends of victims of crime and the perpetrators
Drafting legal documents, preparing investigation reports, and arranging shreds of evidence for the law enforcement
Using their good writing skills to document every detail of each case, from the investigation to the final verdict to be placed in a public record
Expect that you will be required to regularly interact with lots of public and private agencies.
You will also speak with expert witnesses and family members of the deceased, taking their statements in the process.
Below are the compulsory agencies that you will have to collaborate with, in your line of duty:
Department of public safety officers
Drug Enforcement Agency (DEA) agent
Board of Nursing investigators
State medical board personnel
FBI and other law enforcement
How to Become a Forensic Nurse Investigator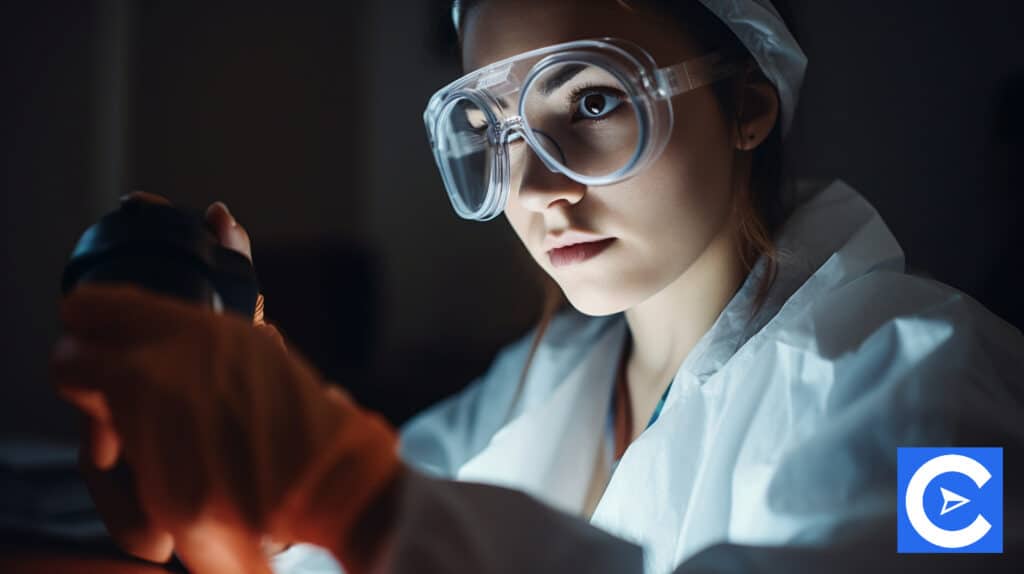 If you are an aspiring Forensic Nurse Investigator, we know you are interested in what you need to do to become one.
However, you must keep in mind that combining nursing and working with the criminal justice system (the whole essence of Forensic Nurse investigation) can be very frustrating.
But not to worry, it can be an exciting career path.
You need the right personality traits and the right educational requirements.
Let's start with the expected personality traits:
Required Education
The steps are the same for a Forensic Nurse.
You must get your diploma, a nursing degree (could be an associate degree or a bachelor's degree) from an accredited institution and program.
An associate degree is easier to get compared to a Bachelor of Science in Nursing (BSN) which will take nothing less than 4 years of full-time study.
A survey of Registered Nurses in recent years suggests that many people go through the associate degree route, but going for the BSN is the best because that is what some employers consider when hiring.
After earning your BSN certificate, you have to apply for your registered nursing license through the National Council Licensure Examination (NCLEX).
There may be other requirements other than your nursing degree certificate.
You must confirm that you have met all the requirements from your state's licensing body.
The entire journey, putting these number of years into forensic nursing education is not easy, can be stressful, and requires lots of hard work.
To become a Forensic Nurse Investigator requires that you are ready to pursue more education and certification because of the specialized training you will need in your career.
However, if others can put in the dedication and commitment, you can too.
Below is a step-by-step summary of your journey to becoming a professional Forensic Nurse Investigator.
Step 1: Earn your high school diploma
A GED or your high school diploma is the first step.
It qualifies you for courses in any other advanced education or undergraduate certificate programs in nursing.
It is a must to have excelled in science subjects like biology, chemistry, and a little bit of physics.
Good knowledge of nursing science courses is a good start in your journey to becoming a Forensic Nurse.
It takes four years to complete high school.
Step 2: Earn an undergraduate degree in nursing
Start your degree program immediately.
If you ever want to qualify as a Registered Nurse, you must have an undergraduate degree in nursing.
You can choose either of these two certificates:
An Associate's Degree in Nursing (ADN)
Bachelor of Science in Nursing (BSN)
If your bachelor's degree is not in nursing, it must be in a science discipline like biology or forensic science.
The BSN program takes 4 years to complete while the ADN program will take less time.
However, earning your BSN is the best.
A bachelor's degree typically requires four years to complete, while an associate's degree can be completed in less time.
However, a BSN does make a Nurse eligible for more jobs over time.
Step 3: Take the licensing exam for Registered Nurses
On graduation, prepare to apply for the state's licensure exam immediately.
The exam also called the NCLEX exam is what qualifies you to become a Registered Nurse and it allows you to start working in the state.
The coursework for the exam is not different from what you have studied during your undergraduate program.
It is just to test your clinical knowledge and skills.
The eligibility criteria differ from state to state; however, you must do your best to satisfy the criteria in the state where you reside.
Step 4: Gain as much clinical experience as you can
After getting your license, start looking for nursing jobs.
Note that before you can specialize in forensics, you must have at least 2 years of work experience as a Registered Nurse.
Also, to be eligible for any forensic nursing job, the years of experience must be in a medical environment where lots of physical examinations are done.
This could be in the ER (emergency room) or the trauma unit.
Step 5: Start and complete 40 hours of forensic nursing classroom training
Once you have the needed years of experience, start applying for any available forensic nursing classroom training.
The classroom training is pivotal to any forensic certification you will ever apply for.
For example, forensic nursing certifications like the Sexual Assault Nurse Examiner (SANE) require at least 40 classroom hours of forensic nursing education.
Step 6: Start your clinical forensic nursing career
Once you are done with your classroom training, you are now ready to practice in the clinical setting.
To be eligible for the SANE certification for Forensic Nurses, you must have completed at least 300 clinical hours in addition to the 40 classroom hours.
So start applying for work in any forensic nursing role and gather the required number of clinical hours.
However, you are not just focused on the hours but on gaining the needed experience for your career.
Step 7: Earn forensic nursing certification
Once you have met all the criteria for the forensic nursing professional certifications (clinical and classroom hours), start applying for the certifications.
Although not legally required from Forensic Nurses, certifications like the SANE are proof to employers that you have received advanced training and that you are qualified to handle complex cases.
The IAFN awards any forensic-related certifications.
You can also opt for obtaining a Master's degree (MSN) or Doctoral degree in forensic nursing.
Although optional, Forensic Nurse Investigators with a graduate degree can work in several other roles apart from investigating the cause of death, including:
Forensic teaching
Legal Nurse Consultant
Forensic Psychiatric Nurses
Law enforcement
Members of the justice system
Apart from the job opportunities, a graduate degree in forensic nursing practice also opens up new nursing careers for Forensic Nurse Investigators.
Skills and Characteristics
Empathy and compassion are a must in this line of duty.
Sometimes, the motivation to continue investigating a crime can come from merely looking at the helpless family members and friends.
A good Forensic Nurse Investigator must also be emotionally stable to handle and deal with traumatic circumstances.
You must also be physically fit to a great extent because your daily routine involves being always on the move, visiting offices, and attending hearings and briefings.
They must have skills in injury identification, evaluation of symptoms, and accurate documentation.
Procrastination is not an option because delay is dangerous in this career.
What needs to be done must be done promptly.
You must be ready to think critically even under stress and make the right decision.
Attention to detail, good organization skills, and effective cataloging are also needed.
Sometimes, they must be bold in the face of intimidation when surmounted to give testimony in court.
Now, let's go straight to the educational requirements.
Available certifications for Forensic Nurse Investigators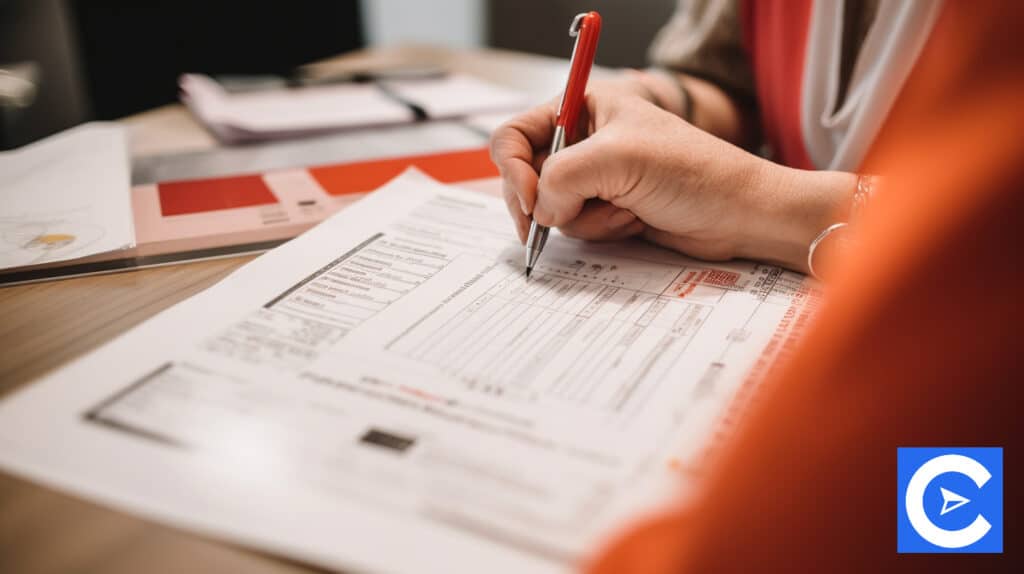 The International Association of Forensic Nurses (IAFN), provides necessary certifications to Forensic Nurse Investigators who meet the requirements.
Since the standards of Forensic Nurse Investigations are increasing by the day, employers need to ascertain that the Nurses they are employing are qualified for the role.
Credentials that include forensic nursing certifications demonstrate that a potential employee is qualified and has the expertise to meet these high standards.
IAFN offers two types of SANE certifications for Forensic Nurse Investigators:
The SANE-A: This certification focuses on adults and adolescents
The SANE-P: This certification focuses on children (pediatrics)
To earn any of the SANE certifications, a Registered Nurse must have at least 2 years of clinical experience, 40 hours of forensic classroom training, 300 hours of forensic clinical training, and other requirements set out by the state's Forensic Nursing Certification Board
Forensic Nurse salaries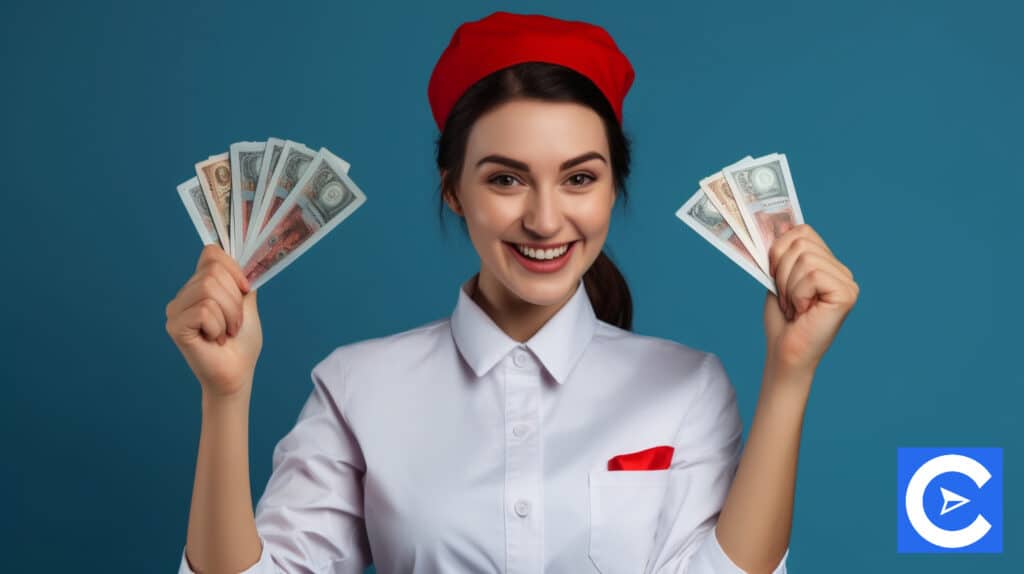 So, how much do Forensic Nurse Investigators make considering how many forensic nursing jobs there are?
According to the U.S Bureau of Labor Statistics (BLS), the job prospects of Forensic Nurse Investigators continue to increase each year.
For example, the job prospect is expected to increase by almost 8% from 2022 to 2030.
This percentage rise might become the highest in the healthcare/law industry.
Generally, Registered Nurses in the U.S earn an average annual salary of $77,500, which is higher than the national average of all occupations in the U.S.
But Nurses with special skills, education, and specialization like Forensic Nurse Investigators are expected to earn more.
This conclusion is logical because RNs with graduate degrees earn an annual salary of $114,000.
So, even though the BLS does not place a specific figure on the annual salary of a Forensic Nurse Investigator, we can expect something within the range of $120,000 to $135,000 for SANE-certified healthcare professionals.
Conclusion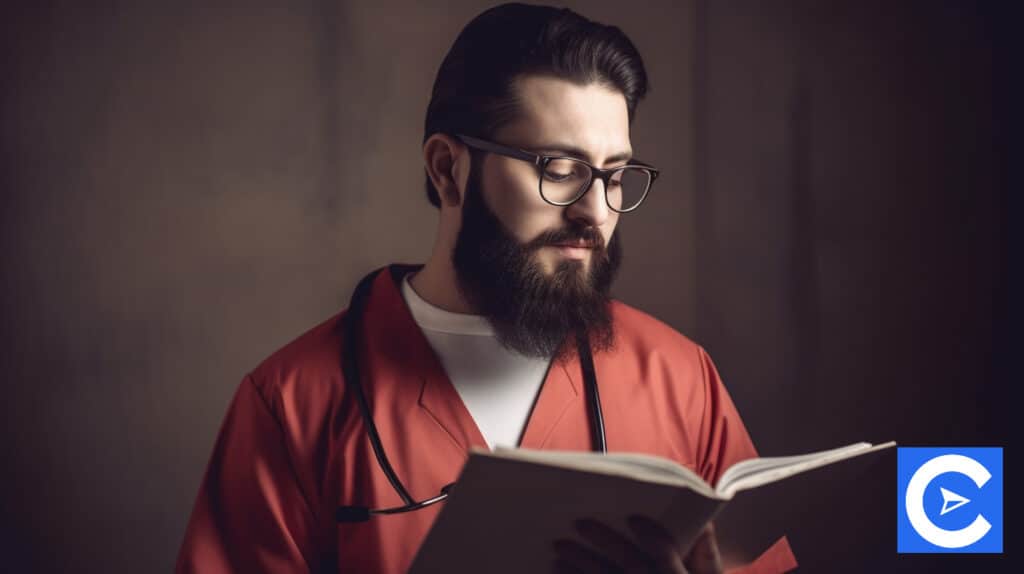 Forensic Nurse Investigators are a blessing to any human society.
They are important and useful for a wide range of activities.
When considering their duties, did you notice that in addition to advanced practice nursing, they have also received training on assessing and evaluating a crime scene to determine the cause of death?
This makes them priceless even to law enforcement agencies because in solving many murder mysteries, input from a Forensic Nurse Investigator is needed.
As you go through the educational requirements, were you not thrilled that the requirements are attainable?
If you are already a Registered Nurse with a valid NCLEX license, your path will be quicker.
But if you are just starting, rest assured that within 6 to 8 years, you can get to the peak of your forensic nursing investigator career.
We hope that this guide has nudged you in the right direction as you start your journey to become a Forensic Nurse Investigator.
FAQs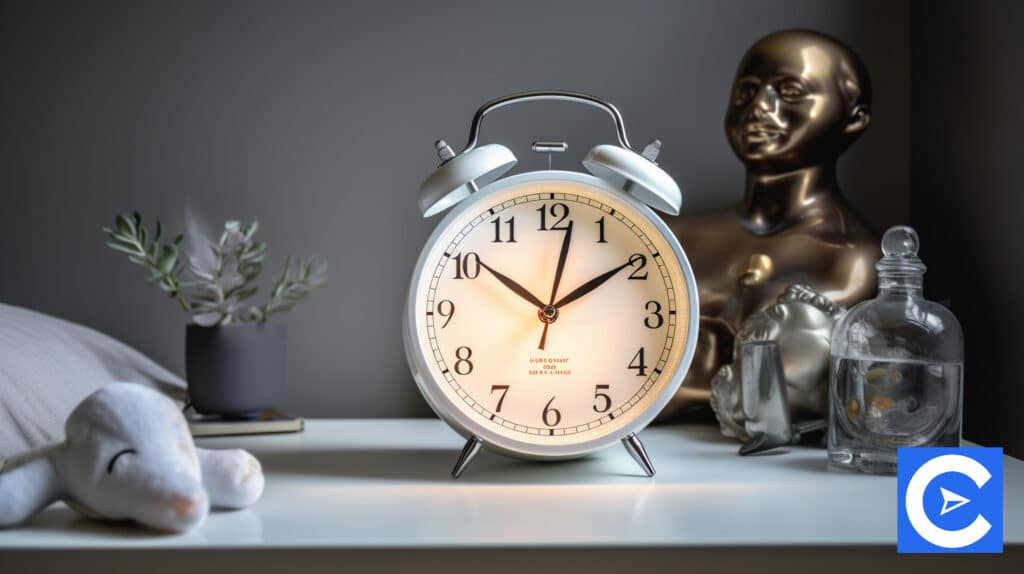 What is the difference between Medical Examiners and Coroners?
Although their roles are very similar, the difference between Coroners and Medical Examiners is in how they are appointed or elected. Coroners are elected by the people regardless of any special medical training. Medical Examiners are not elected but are appointed based on their medical qualifications. In most cases, Medical Examiners are experienced Physicians.
Do Forensic Nurse Investigators go to crime scenes?
In most cases, they do. Crime scene investigation is important for them to do their job of assessing, evaluating, documenting, and evidence collection that can help law enforcement in solving murder mysteries. In the U.S. Forensic Nurse Investigators work full-time with law enforcement agencies.
Who can become a Forensic Death Investigator?
There are no special educational requirements other than being a Registered Nurse who has satisfied the state's board of nursing requirements. Such applicants must have also completed both classroom and clinical training as a Forensic Nurse Examiners. The final step is to get some Forensic Nurse certifications.
How much does a Forensic Investigator make?
They are well compensated for their job. Although there is no specific figure on how much they make, they make around $120,000 in a year. This figure can be more because of the growing demand, the jurisdiction where they work, the years of experience, and the state of residence.
Can a Forensic Nurse work for the FBI?
Although there is no open role for Forensic Nurses within the FBI, they have a working relationship with them. This is because in solving most cases, the FBI involves Forensic Nurse Investigators in the process. So, while not working permanently for the FBI, they are often contracted temporarily for work.
References