Hey everyone, Welcome to our informative Flight Nurse Guide!
This guide will walk you through what a Flight Nurse is before delving into several more aspects of the job, including what it takes to become a Flight Nurse.
After reading this guide, you will be able to decide on whether a Flight Nurse job aligns with your career goals and your personality traits.
This guide will cover:
What does a Flight Nurse do?
Where do Flight Nurses work?
What does it take to become a Flight Nurse?
Job Outlook for Flight Nurses
This guide will look into where Flight Nurses work and explore why the job may suit you.
Let's dive straight into it!
What does a Flight Nurse do?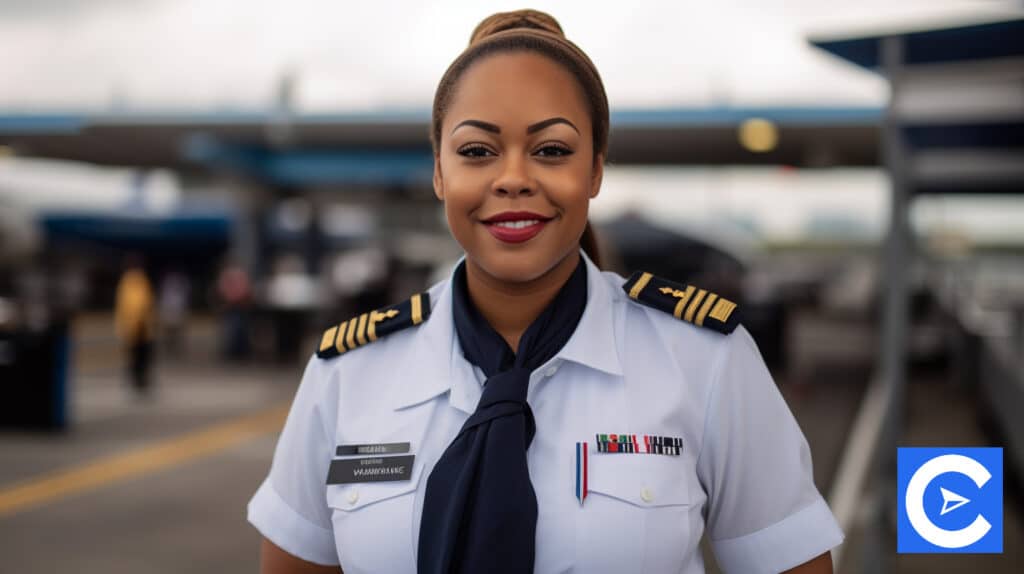 A Flight Nurse is a Registered Nurse responsible for providing care to ill patients aboard an aircraft.
Flight Nurses work hand-in-hand with other medical professionals such as Paramedics and Flight Physicians to ensure sufficient medical attention is given to patients during transportation.
Their duties concerning caring for patients range from administering first aid to giving patients medication and even facilitating resuscitation.
However, when they are on the ground, Flight Nurses can perform job duties such as upkeep on-call rooms, checking expiry dates on medication, or cleaning service areas on an aircraft.
Flight Nurses work with a variety of patients in several types of aircraft.
Flight Nurses may work in civilian environments when treating patients who need to get to the nearest healthcare facility through air transportation.
On the other hand, Flight Nurses may work in a military environment providing emergency care to military members needing medical attention while on a flight, perhaps escaping a dangerous zone.
No matter what high altitude environment a Flight Nurse is working in, Flight Nurses are highly specialized professionals who can provide critical care to their patients while trying to sustain their lives until they reach an appropriate medical facility.
The following section explores the several different environments where Flight Nurses work.
Where do Flight Nurses work?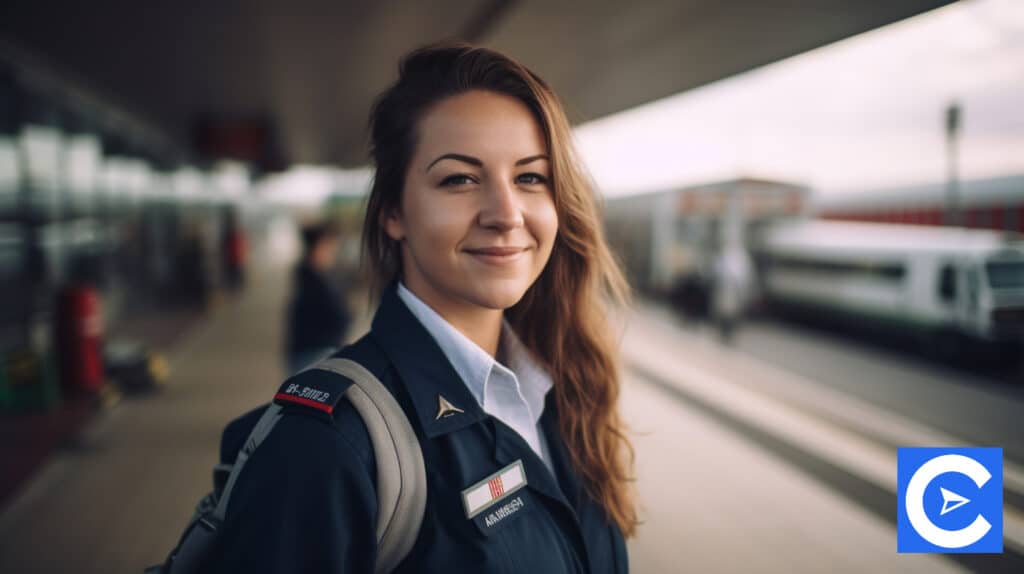 While Flight Nurses perform most of their duties in the air, they are employed by healthcare facilities with ground-based health departments.
Their potential healthcare-related employer could be:
Trauma centers
Hospital-based research centers
The Federal government
Fire Departments
Hospitals
U.S. Military
Independent medical evacuation companies
Search and rescue organizations
With the work settings where Flight Nurses get employed covered, let's look at the requirements prospective Flight Nurses must meet to become professionals in the field in the next section.
What does it take to become a Flight Nurse?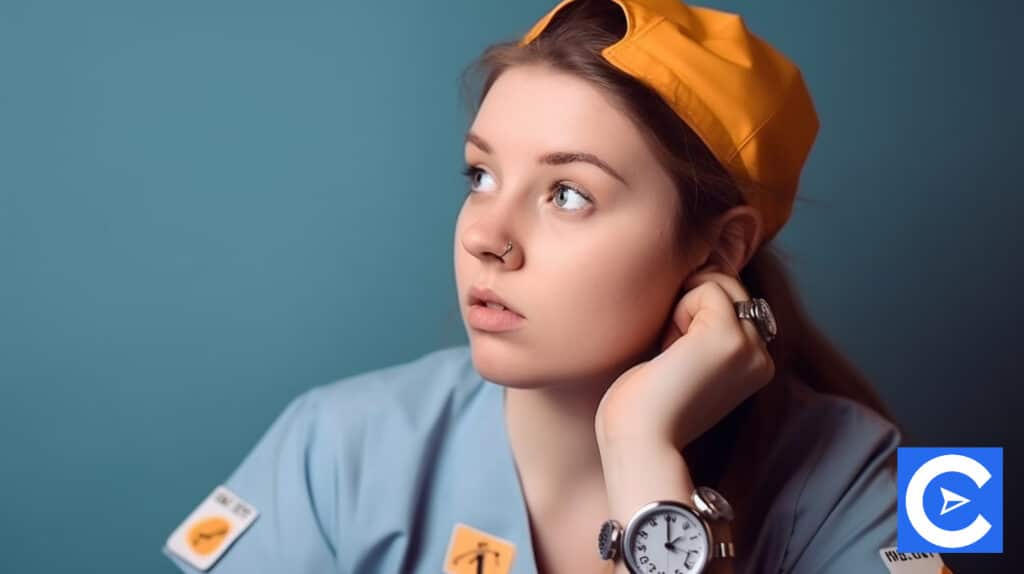 Becoming a Flight Nurse requires candidates to meet educational requirements and experience criteria.
Additionally, there are specific skills that prospective Flight Nurses must possess to handle the complexity of emergency care on air.
To begin with, becoming a Flight Nurse requires specialized skills, which you can only obtain by getting an Associate Degree in Nursing (ADN) or Bachelor of Science in Nursing (BSN Program) from an accredited Nursing program.
Also, as mentioned earlier, prospective Flight Nurses have to become Registered Nurse before working as Flight Nurse.
Hence, candidates must take and pass the NCLEX-RN examination and obtain R.N. licensure.
Concerning the experience criteria, prospective Flight Nurses need to have gained several years of experience as Registered Nurse.
Generally, the experience requirement is between 3 to 5 years in an ICU or an Emergency Room (E.R.) setting.
After you've met your experience requirements, you can get employed as a Flight Nurse.
However, the Board of Certification for Emergency Nursing recommends that Flight Nurses become Certified Flight Registered Nurses (CFRN) by taking and passing the CFRN exam.
By obtaining this certification, you will demonstrate to your employers that you are sufficiently knowledgeable to take on a Flight nurse role.
You might also consider getting certificates like Advanced Cardiac Life Support, Basic Life Support, Pediatric advanced life support, Emergency Medical Technician (EMT) Certification, and Transport Professional Advanced Trauma Course.
Finally, if you choose to work in a military environment, you might have to gain some knowledge of the military before being considered for a role.
Job Outlook for Flight Nurses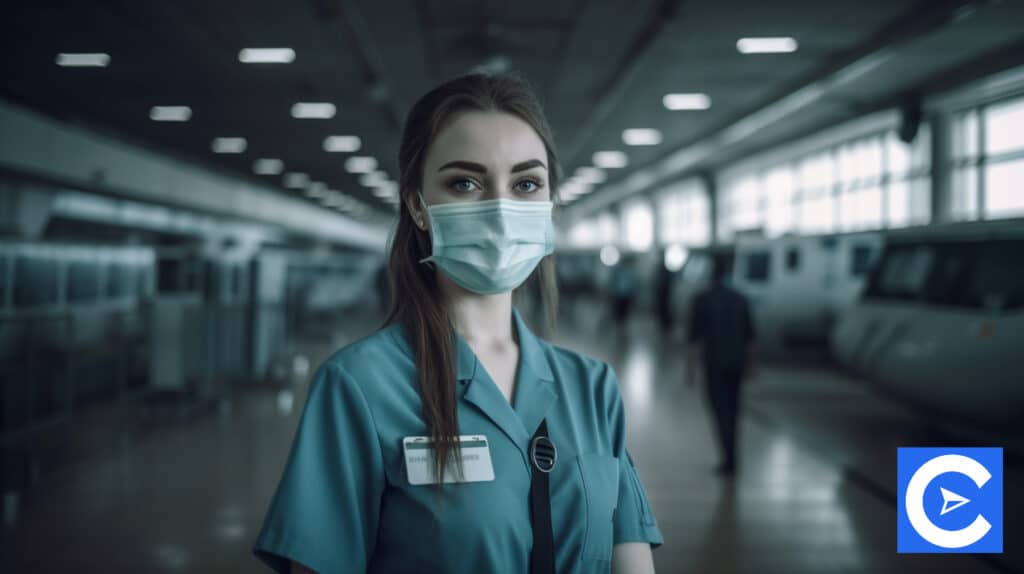 While there isn't data that explicitly indicates the potential job outlook for Flight Nurses, the U.S. Bureau of Labor Statistics provides statistics regarding the R.N. profession.
According to their analysis, the number of jobs available to R.N. will increase by 9% from 2020 to 2030.
Furthermore, each year will have an estimated 194 500 job openings for R.N.'s, indicating favorable employment growth for R.N.'s in general.
Despite the positive numbers recorded by BLS, Nurse.org reports that becoming a Flight Nurse can sometimes be a bit challenging, considering the field is quite competitive, and jobs tend to go to high-quality candidates.
Hence by seeking versatility when obtaining experience and becoming certified, you stand a better chance of landing a job with less hassle.
Why become a Flight Nurse?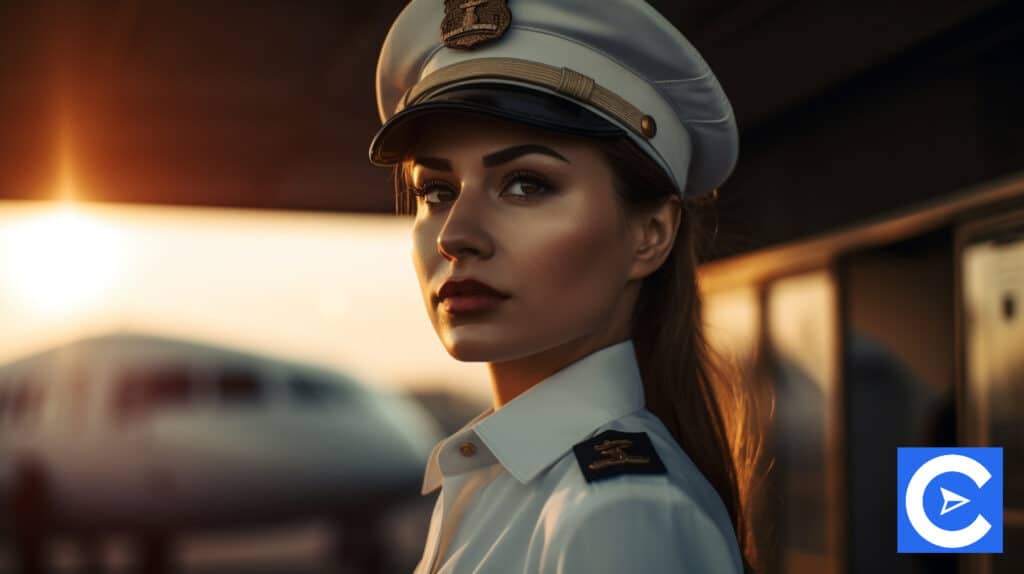 Like every nursing position, treating ill and injured patients can sometimes be traumatic, inducing emotional stress.
And when you decide to be a Flight Nurse, it isn't any easier as the emergencies Flight Nurses usually encounter are often quite severe.
Nonetheless, job satisfaction for Flight Nurses comes in the form of providing critical care to their patients while transporting them to facilities that are likely to be better equipped to bring them better health outcomes.
And while potentially making a difference in your patients' lives is among the top reasons to become a Flight Nurse, there are other reasons why becoming a Flight Nurse may be a good choice for you.
For example, if you are passionate about nursing but are also an adventurous person, Flight nursing can offer you the best of both worlds.
Also, if you'd like to assume a sort of decision-making role without being a Physician – when on air, Flight Registered Nurses usually have the power to make decisions regarding a patient's care.
However, suppose you'd like to know more about what you stand to gain by becoming a Flight Nurse, several organizations dedicate themselves to providing resources to current and prospective Flight Nurses.
In the next section, we explore a few of these.
Helpful Flight Nurse Resources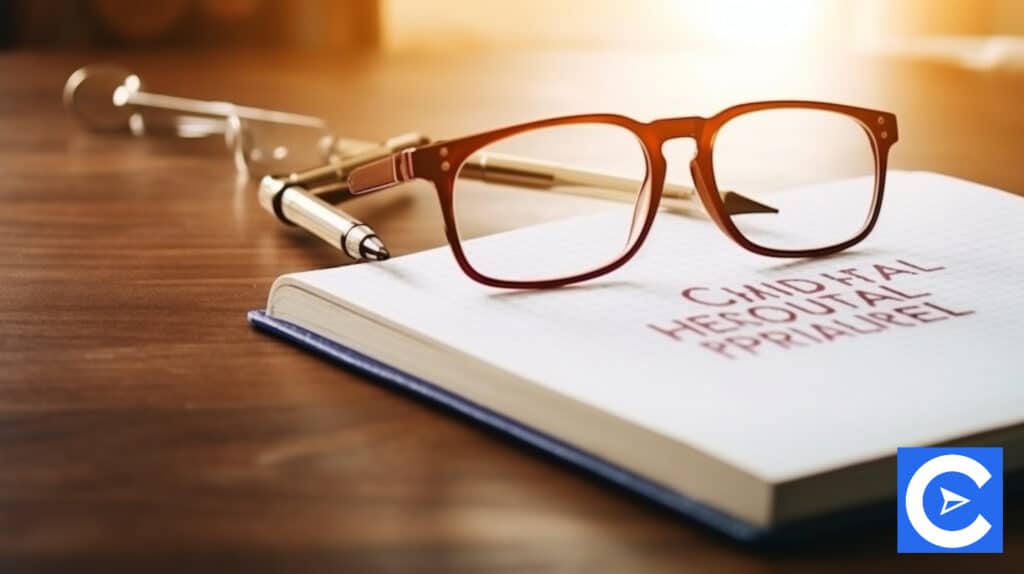 Several organizations work toward supporting Flight Nurses through efforts that promote the advancement of Transport Nursing.
Such organizations are usually non-profit and have members who are in the profession.
Their members get access to benefits such as educational opportunities or research surrounding the Transport Nurse Profession.
Below are a few of the more popular Flight and Transport Nurse agencies:
The Association of Air Medical Services (AAMS)
Association of Air Medical Services
Air Medical Journal
National Association of Air Medical Communication Specialists (NAACS)
The Air and Surface Transport Nurses Association (ASTNA)
Conclusion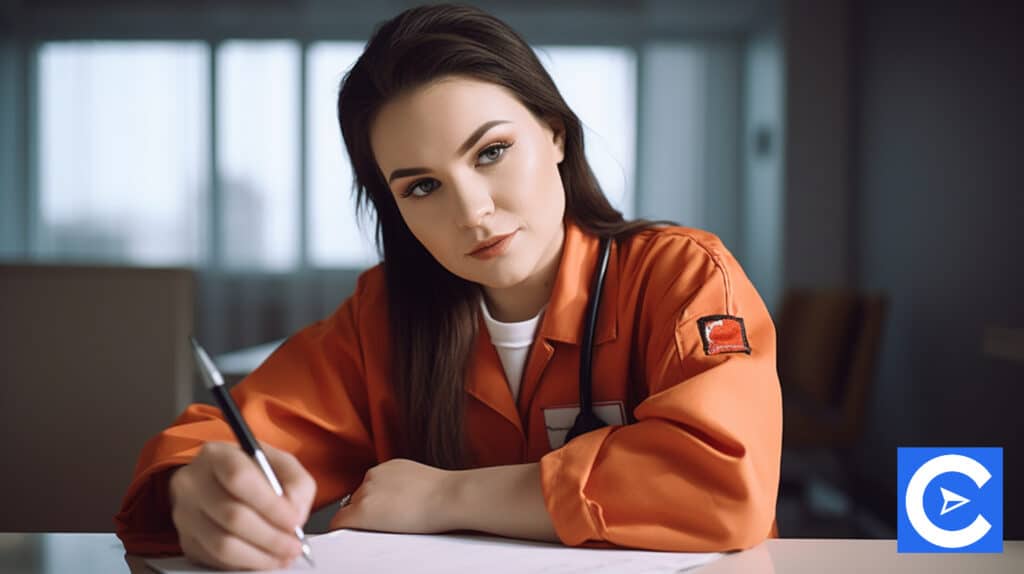 The Flight Nurse profession is unique because, unlike many Nurses, they provide patient care literally in the air.
Thus, obtaining a Flight Nurse credential has different requirements than other types of nursing.
Since they are required to provide medical care while managing stressful emergency situations on-air, along with getting their nursing degree, they must also gain several years of experience and be, to some extent, acquainted with aviation.
Therefore, studying the exact requirements for becoming a Flight Nurse is crucial if you want your journey to assuming the role to be hassle-free.
We hope that you better understand who Flight Nurses are and what it takes to become one with this guide.
Good luck!
FAQs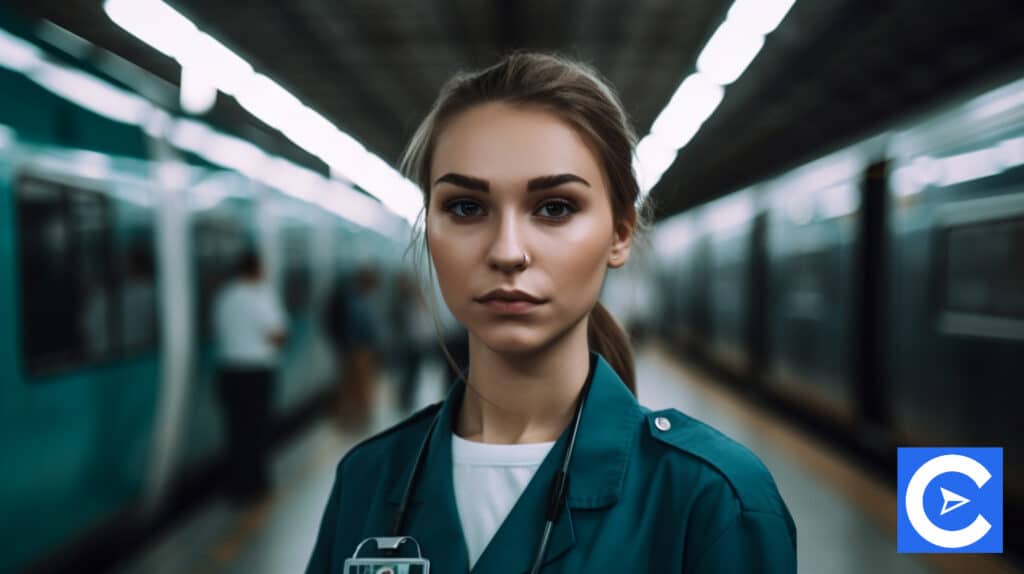 What is the Life Flight Nurse's salary? 
A Life Flight Nurse earns an average annual salary of $85 536, which pays $41 per hour. The highest-paid Flight Nurses earned $159 000, while the lowest salaries were about $21 500 annually. Flight Nurses' wide range of salaries suggests that the profession offers career advancement opportunities.
What are the Educational Flight Nurse requirements?
Becoming a Flight Nurse requires earning an ADN or BSN from an accredited Nursing Program. Then, prospective Flight Nurses must take and pass the NCLEX-RN to become Registered Nurses. After obtaining experience, it's recommended you become a Certified Flight Registered Nurse by studying for and taking the CFRN exam.
What is a Survival Flight Nurse?
Survival Flight Nurses are specially trained Nurses that provide care to seriously ill patients while in medical air transport. A day in their lives could range from transporting critically-ill patients to appropriate healthcare facilities or retrieving donated organs.
What is the weight limit for a Flight Nurse?
The maximum weight limit for Flight Nurses in several medical transport organizations is 200 lbs, or in some instances, 250 pounds and less. A Flight Nurse should adhere to height and weight restrictions to make maneuvering obtaining medication, or treating patients easier in an aircraft.
Where do Flight Nurses make the most?
According to Indeed, the top 10 states that pay Flight Nurses the highest are Hawaii, Minnesota, Mississippi, Washington, New Jersey, Iowa, Minnesota, Arizona, South Dakota, Missouri, and Virginia. Hawaii is the highest paying state, with salaries of up to $86 419 per annum.
What do Flight Nurses do?
Flight Nurses are responsible for providing medical care for often critically-ill patients transported in an aircraft to the nearest appropriate healthcare facility. To ensure that patients receive adequate medical attention during transportation, Flight Nurses work closely with paramedics, Flight physicians, and other healthcare professionals.
How many years does it take to be a Flight Nurse?
It typically takes between 5 and 9 years. Firstly it takes between 2 and 4 years to obtain an ADN or BSN from an accredited Nursing school. Then, you need to acquire 3-5 years of R.N. work experience.
How often do Flight Nurses work?
According to Wanderly, there is no standard schedule for Flight Nurses. Their days can be pretty unexpected, from being on air for the whole day to spending a day of work on the ground attending to duties in their healthcare facilities.
Is there a Nurse on every flight?
This depends on the commercial airline. While some airlines insist on having medical staff on board, some may not always have a Physician or Nurse on standby. However, a professional on the aircraft can facilitate CPR and other primary care needs in most cases.
Are Flight Nurses in high demand?
There aren't clear statistics regarding the job growth or demand for Flight Nurses. However, due to a national Nursing shortage because of the baby boomer population, R.N. Careers establishes that there will be an increased need for all Nurses, including Flight Nurses.
References