Welcome to the ultimate guide on ER Nurse Resume!
This article covers how to put across your interpersonal skills, knowledge of basic life support and care plans, and your experience with various healthcare teams.
When you are through with reading this article, you would have become an expert in writing the perfect ER Nurse Resume.
Expect the following to be explained in detail:
The need for the perfect resume
What to include in your resume
Nursing resume templates and ER Nurse Resume samples
Mistakes to avoid
Let's get into it right away!
Introduction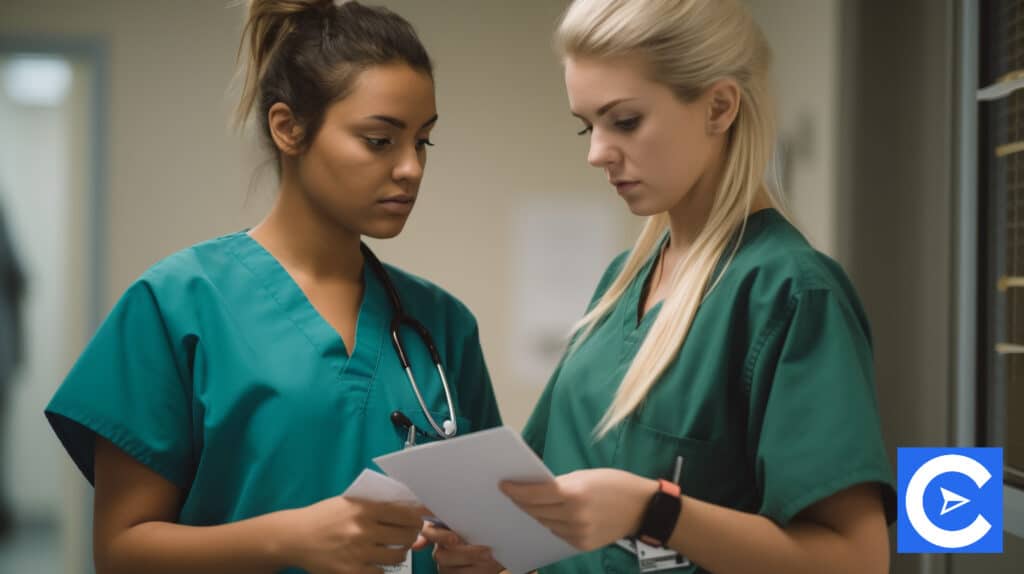 Becoming an Emergency Room Nurse can be a rewarding career, but you'll need a professional resume to highlight your qualifications, expertise, and personality.
Working as an Emergency Room Nurse necessitates competence and the capacity to deal with high-stress environments and long shifts with minimal supervision from the Charge Nurse.
A good ER Nurse is dependable, friendly, and knowledgeable.
An ER Nurse must be calm and soothing while also extremely generous because they offer nursing care to sick and fearful ICU patients and family members.
Most hiring interviewers' first impression of job seekers will be based on your resume.
You must first pass the initial screening procedure before being allowed to discuss your suitability for the role in an interview.
Your CV serves as an introduction to potential employers.
You have a better chance of getting an interview if you have a solid résumé.
The need for a quality ER Nurse Resume
According to the Bureau of Labor Statistics (BLS), both LVNs and RNs may expect a 16 percent growth rate, which is significantly greater than the national average, according to the Bureau of Labor Statistics (BLS).
On the other hand, these figures may not adequately reflect the rivalry that crowded emergency rooms may face.
As a result, you'll need a resume that shows you're a better contender for the job than the competition.
Expect hiring recruiters to skim over your resume to find this information.
They spend only five to seven seconds on each resume on average.
Your prospects of getting an interview are slim if your resume does not establish your capabilities in providing acute care right away.
You now have the resources you need to develop a great resume that conveys your talents and expertise, thanks to the information you gain from reading our Emergency Room Nurse Resume sample and writing guidelines.
What to include in your resume
An ER Nurse must be proficient in assessing patient needs, point-of-care testing, coordinating care, and overseeing patient treatment plans because they hold a patient's life in their hands.
Remember to include any licenses or accreditations you have acquired along with your experience while composing your ER Nurse Resume.
Because an ER Nurse interacts with patients one-on-one, employers will want to know that you are pleasant, empathetic, and patient-centered, especially in pediatrics.
This information should be prominently included on your resume so that employers can see that you possess the attributes that constitute a great ER Nurse.
Education
The value of education and training in the nursing profession cannot be overstated.
If you have employment experience, you can skip this section.
Applicants should list their relevant degrees in chronological order.
There are differing viewpoints on how the education section should be organized.
However, we believe that the title of the degree or certification should come first.
Employers are interested in two things: first, whether you have the education requirements they require, and second, where you obtained them.
The education portion of your ER CV is equally as crucial as the rest.
After all, you are the most excellent judge of how much time it took you to become an ER Nurse.
Consider the following tips:
Candidates with more than five years of experience should only include their degree, school name and location, and graduation year
Candidates with less experience should include their GPA (if over 3.5), extracurricular activities, academic achievements, and relevant coursework
Applicants should list professional qualifications and licenses in a distinct area to improve their visibility
It is not required to mention other degrees on your nursing resume if they are not linked to nursing.
Some second-career Nurses like to include this information, especially if there has been a notable job change or one that adds a lot of value to their role as a Nurse.
Remember, you're telling your own particular, one-of-a-kind story, and you get to choose what goes into it.
If you are currently enrolled in higher school to further your nursing studies, you should include that information on your resume and the fact that the degree is pending or in progress.
If you started a graduate degree program but never finished it and have no plans to finish it, you should not mention it on your resume.
Emergency Room Nursing Skills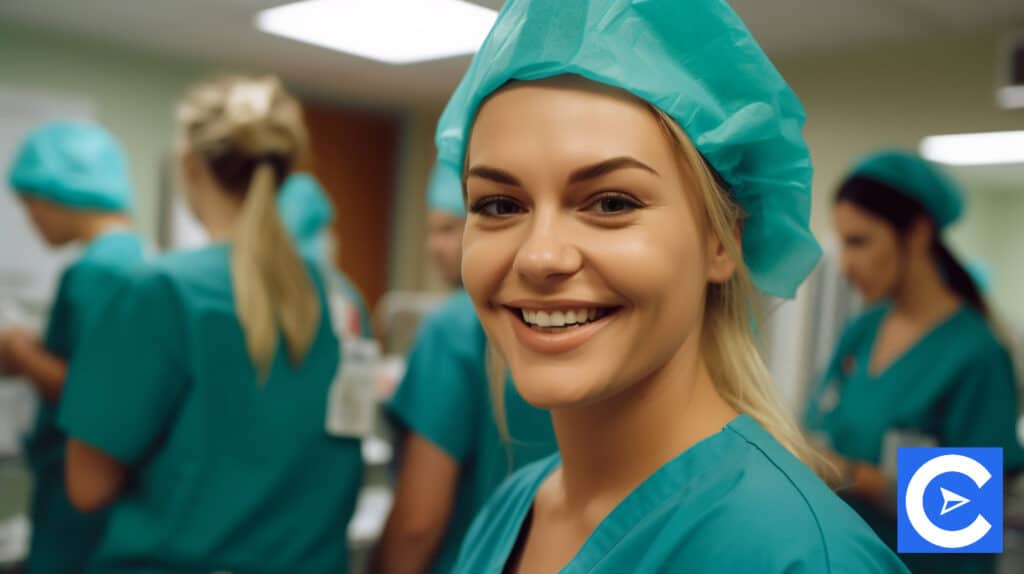 The practice of listing hard talents last is a widespread blunder.
Because of the general use of ATS, making this error could lose you the job.
Nursing requires particular skills, and therefore emphasizing these skills could work in your favor.
The skills you mention in the resume should be directly applicable to those mentioned in the job description.
To start, make a detailed list of the skills that you possess.
You don't have any hard skills to include if you're a newer nurse or switching specialties.
If that's the case, you can skip this part and focus on your transferrable soft talents from your previous jobs.
Work Experience
Nurse recruiters and future supervisors want proof of the experience you claim to have.
Do you have letters of recommendation and quantifiable evidence of your work history?
Such a move will make you gain points over the competition and be considered for the job.
The recommended format for the work experience section should be:
Make a list of your experiences in reverse chronological order. If you have 10-15 years of experience, this is the recommended format – It will make your CV shorter and make you less likely to be discriminated against because of your age
List job title and then the specialty
The facility name is self-explanatory and will come next
Employment Dates
Facility-specific and unit-specific information – although a vital part of the information required by recruiters, most applicants tend to leave it out
Primary duties look best in a bulleted list of no more than six points, including responsibilities, noteworthy accomplishments, and achievements.
It's essential to emphasize specific responsibilities and not be too vague.
Qualifications and Certifications
The American Nurses Credentialing Center (AACN) recommends following a specific order when listing your qualifications and certifications.
The order set includes the highest degree earned, and then Licensure followed by National Certification.
Educational degrees include Doctoral degrees (DNP), Master's degrees (MSN), Bachelor of Science Degrees ( BSN), and Associate Degrees (ADN)
Licensure credentials include RN, LPN, CNA, and APRN
National certification – National certification is voluntary for Nurses but is compulsory for Advanced Practice Nurses working in the triage or specializing in critical care
It is awarded through accredited certifying bodies such as the American Nurses Credentialing Center (ANCC).
It includes RNBC (Registered Nurse-Board Certified) and FNP-BC (Family Nurse Practitioner-Board Certified).
You may also choose to include the following award and honors, though it is voluntary:
Outstanding achievements in nursing, such as FAAN (Fellow of the American Academy of Nursing)
Other certifications that recognize additional skills include the EMT-Basic/EMT, awarded by the National Registry of Emergency Medical Technicians.
Emergency Room Nurse Resume Examples and Resume Builders to use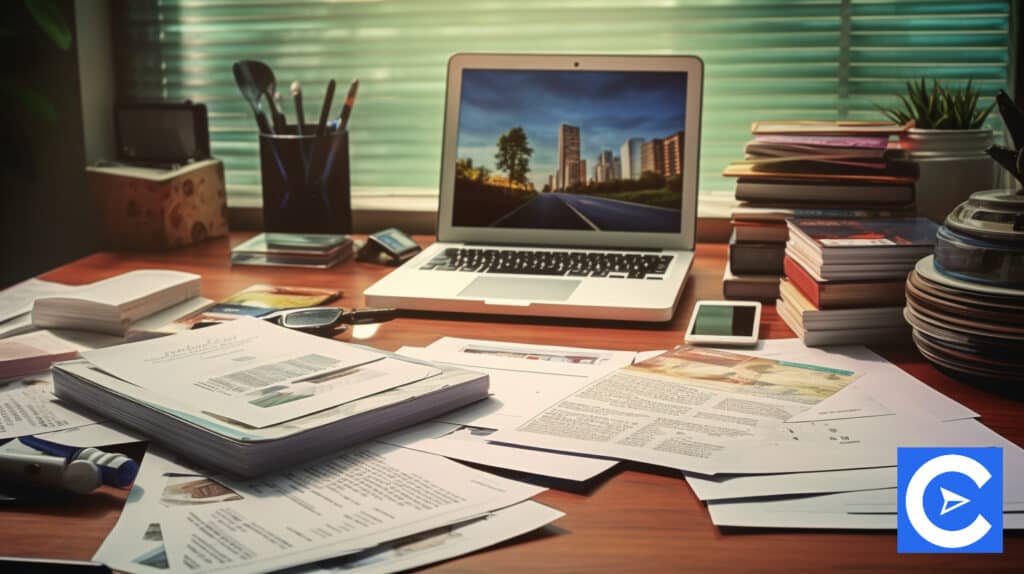 Having to deal with ER care needs and patient assessments, we know that there are some specialists who don't have the time to set aside to create a resume from scratch.
To help with the ER job search and not neglect your ER Nurse duties, you can take advantage of resume examples and builders.
Here are some platforms that might work perfectly for you:
My Perfect Resume
Building a resume using My perfect resume is quite a straightforward task.
The platform has several templates for you to create a successful resume that will meet your needs and expectations.
My perfect resume is used by other professionals in the field and also comes with tips and suggestions on 'how do you write a nursing resume'.
Zety
Rated as one of the fastest-growing career websites, Zety is a platform that comes highly recommended.
The services and products are refined by top career professionals in the career industry.
Using this platform increases your chances of getting your dream job by a hundredfold.
Resume Now
Whether you are looking for resume samples to compare to, resume examples, or a resume builder, Resume Now is one of the top-rated service providers in the industry.
Resume Now offers a wide range of other products that could serve you well, including cover letter writing, interview tips, and job resources.
The quality of this platform has been recognized by the community at large.
They have received several awards and accreditations, including from Trust Pilot.
Job Hero
Job Hero is known for its high-quality examples and samples that can be manipulated by job applicants to fit unique needs.
The interview tips and products have been recognized by other service providers for their quality and professional advice; some of them include Elite Daily, Bustle, and the Balance.
Apart from tips on resumes and cover letters, you will find additional resources that will build your career.
Important Tips to consider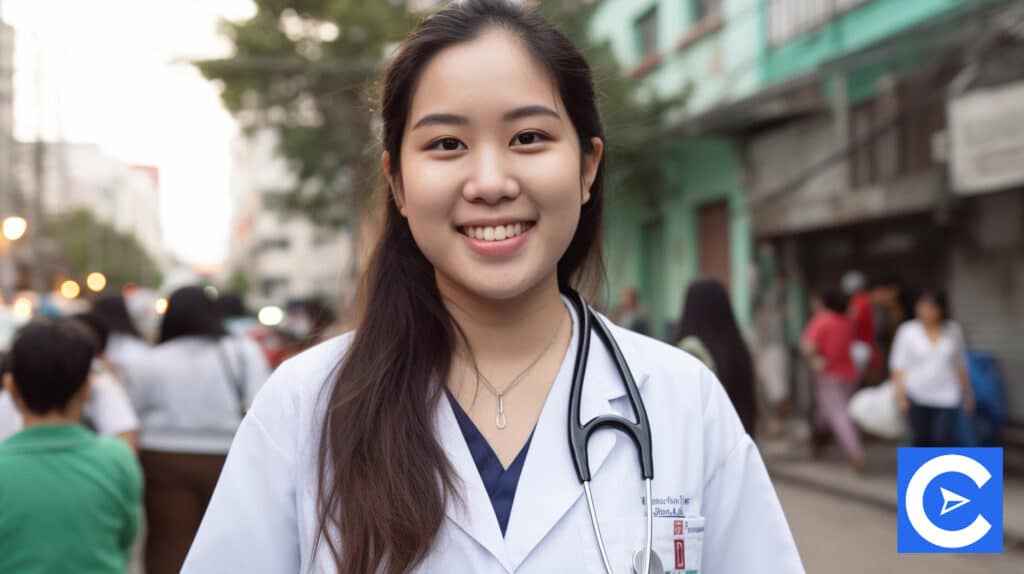 Cover Letter
Although more than half of hiring managers expect you to attach a cover letter to your application, only candidates in the lower percentile adhere to it.
So, what should go into your cover letter?
The format is crucial; hence, adhere to the right one when creating the cover letter
Ensure that the introduction of your cover letter defines the right tone
Avoid vague sentences and only focus on the relevant skills you will offer to the employer
Do not overlook the call to action in the conclusion of your cover letter
You can use resume templates from reliable sources to create a cover letter in the shortest time.
Formatting
Your resume should start with a resume summary.
Other standard sections include your work history, education background, and skills or core competencies.
You may also have other areas of Volunteer Experience, Technical Skills, or anything that will boost your chances of landing the job.
Other sections that may seem relevant to your resume include foreign language skills, awards and honors, certifications, and speaking engagements.
Customization of your resume
Avoid the outdated resume objective and instead, use the resume summary.
This is an outline of the most impressive parts of your resume.
It makes it easy for your potential employer to recall.
It is also your chance to serve them with some crucial personal qualities that do not have a specific section on the main resume.
Keep your summary brief and use pitchy sentence fragments.
Highlight your experience and qualifications
The bulk of your resume should consist of your work experience administering emergency care.
The section comprises the relevant job titles, the firms you have worked for, and the date you commenced the employment.
The information makes up the introduction of the work experience section, while the day-to-day duties in the emergency department make up the closure.
List the responsibilities in bullet points.
Adding your accomplishments and critical skills makes your resume stand out.
Mistakes to avoid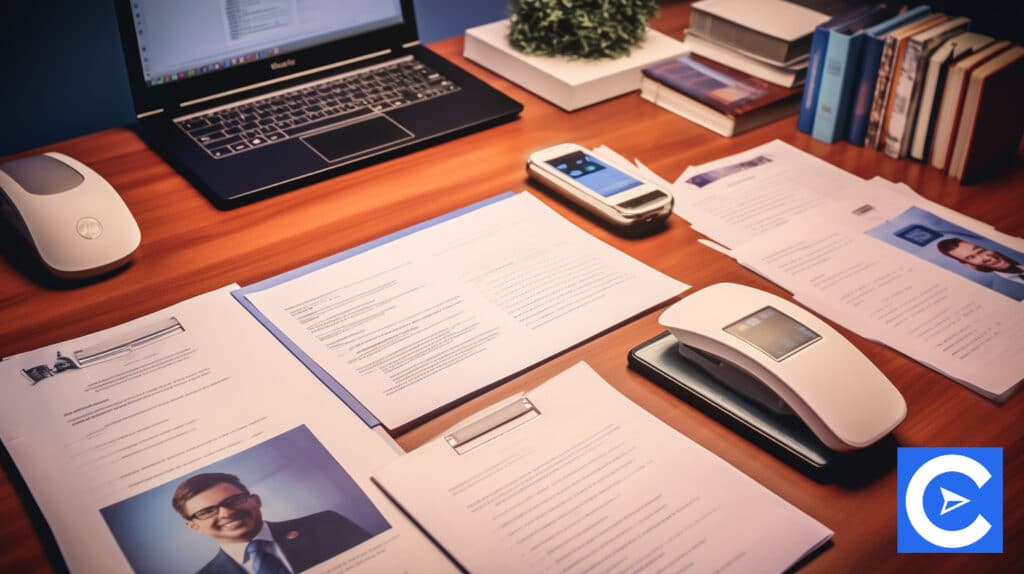 While creating a strong resume involves knowing what comprises the main section, you must also know what to avoid.
Although the most common mistakes are grammatical errors, typos, and giving false information, there are others that many ER Nurses tend to overlook.
The most hurtful thing would be to miss your chance of landing a job due to avoidable mistakes.
One typical error is creating a single resume and applying it to every job opening.
Although it takes more time and effort, tailoring your resume to the position gives you a better chance.
The solution lies in reading the job posting and identifying keywords, skills, and responsibilities in your resume.
Another common blunder is failing to include achievements and metrics in your professional experience.
Emergency Room Nurses should consist of information about the size of the hospitals where they previously worked and essential skills such as wound care, communication skills, and patient care they accomplished in the facility.
Other mistakes you ought to avoid in your ER Nurse Resume would be:
Typos – This should be a no-brainer, but make sure to proofread and even have a third party proofread for you
Date of Birth or age – This is a huge red flag for age discrimination
Salary information – Listing the salary you earned in your previous job gives the employer leeway to assume it was too high or low
Personal information – Avoid adding information about your religious affiliations, Social Security Numbers, or marital status
Do not use outdated or old resumes – Ensure that your is up to date, as in it only includes the current and relevant positions
Avoid using first-person pronouns
Avoid adding contact information in the header
An unprofessional email address should never form part of your resume
Avoid misnaming the resume document – The recruiting personnel peruse through several resumes daily and may lose track of all the files – use the correct name and make it easy for them
Conclusion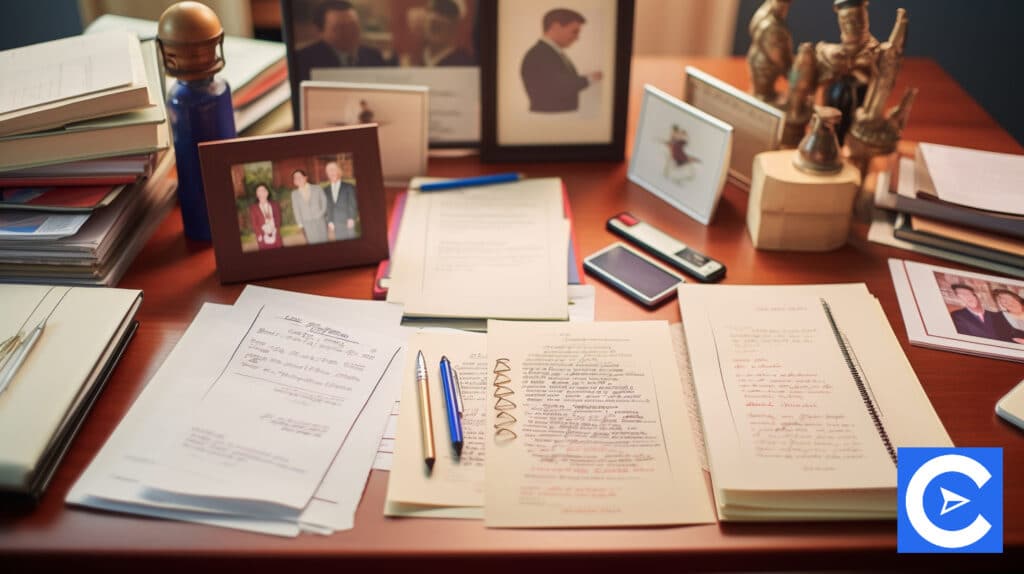 Your resume needs to make a significant impact if you want to acquire the proper ER Nurse position, and we can help you promote yourself effectively.
Reviewing examples, such as an Emergency Room Nurse Resume sample, is an excellent place to start when writing your resume.
Use it to figure out what responsibilities, abilities, and achievements you should include on your resume.
Utilize a resume generator for extra assistance in writing your resume.
FAQs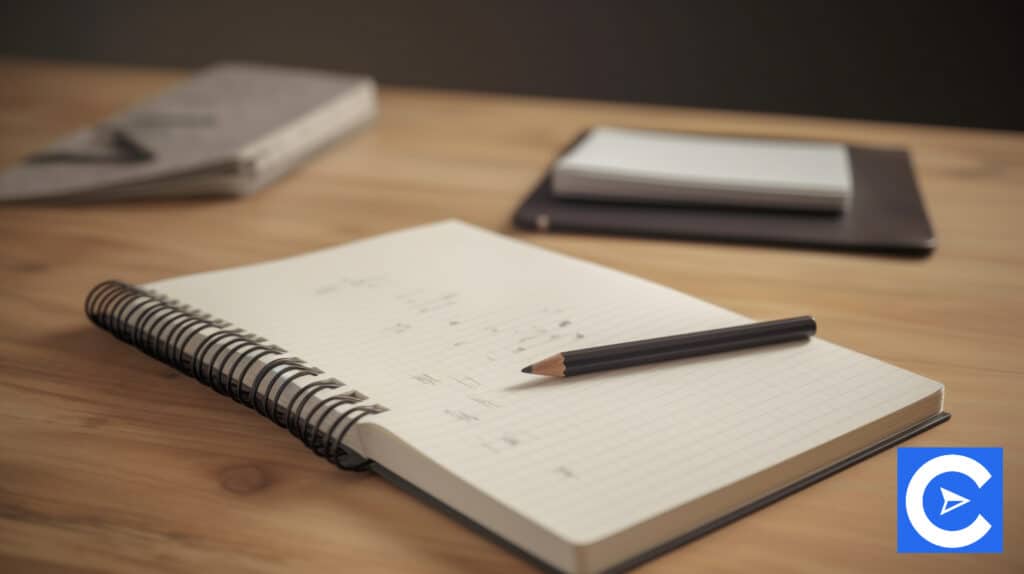 What are some examples of skills in an Emergency Room Nurse skills list?
When you create your skillset for your ER Resume, consider including the talents you bring to an employer. Some of the nursing skills include administering diagnostic tests, stabilizing patients, triaging new patients as they enter, infection control during their stay, and coordination with other team members.
How long should an ER Nurse Resume be?
An ER Nurse Resume should be one page in length. However, this length can vary depending on the level of experience in the nursing field. Your submission may cover up to two pages if your experience spans several jobs. However, only include relevant work experiences and skills.
What are the responsibilities of an ER Nurse?
Administrative tasks or more hands-on time with patients would be among their responsibilities. They examine patients' vital signs, administer medications, restock supplies, and update medical information. Throughout the day, ER Nurses check on patients' conditions and discharge those who have received all of the care they require.
What do Nurses do in emergency situations?
Nurses are expected to identify the best medical procedures that will stabilize the patient. The patient might also be in pain. They will analyze the patient's medical records and choose the best drug to alleviate the pain. Nurses will also be required to coordinate with other members of the team.
What should an ER Nurse put on their resume?
The structure of an ER Resume should include the standard sections, such as a professional summary, highlights section, work experience section, and education section. Ensure that you list these different sections by order of importance. Also, include relevant work experience and certifications.
What qualities should an ER Nurse have?
To provide excellent care to patients during long, stressful shifts, ER Nurses must have exceptional stamina, focus, and determination. They should be comfortable working in fast-paced environments. They are excellent communicators and collaborators, capable of explaining complex medical concepts and developing treatment plans in collaboration with other medical personnel.
What skills do you need to be a Trauma Nurse?
An ER Nurse Resume should reflect their experience in a Support Nurse job role in a medical environment. They should have completed their nursing certifications including hands-on experience shadowing experienced Nurses. Nurses should demonstrate experience in a high-stress healthcare environment and a passion for helping others on their resume.
References