Hey everyone!
Welcome to our informative Home Health Nurse guide.
Should you be uncertain about the career, this guide goes over what a Home Health Nurse is and answers all your questions regarding the career, such as becoming a Home Health Nurse and the job outlook.
After reading this guide, you will be able to determine if this profession fits your personality and ambitions.
This guide will go over:
What does a Home Health Nurse do?
Where can a Home Health Nurse work?
How to Become a Home Health Nurse?
Home Health Nurse Job Outlook
Without further ado, let's get down to business!
What does a Home Health Nurse do?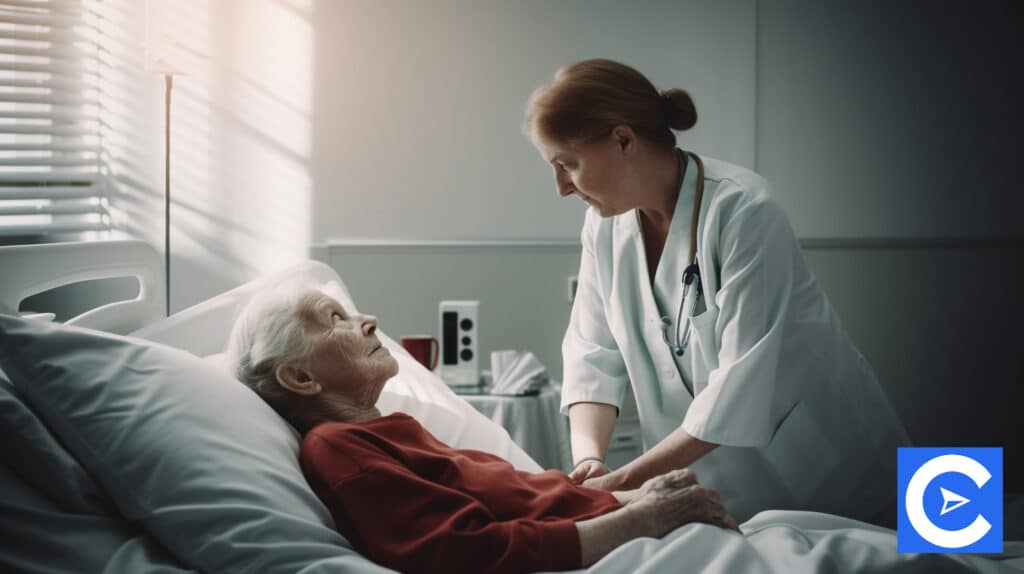 A Home Health Care Nurse, also known as a Home Health Aide, provides care to patients who'd prefer to stay at home but still requires medical attention from a qualified Nurse Practitioner. 
In most cases, patients who are assigned a Home Health Nurse or who may need one are those that have already been hospitalized and are given the authorization to continue their recovery from home.
Additionally, patients who have a medical condition that needs monitoring but doesn't necessarily need them to be in hospitals will utilize Home Health Nurses.
Home Health Nurses can come from different tiers of Nurses; however, employers prefer to hire Registered Nurses (RN) in Home Health Care setups.
Regardless, let's look at the primary job duties of a Home Health Care Nurse should you be a Registered Nurse, Licensed Practical Nurse (referred to as LVN in California and Texas), or Nurse Assistant.
Home Health Nurse Job description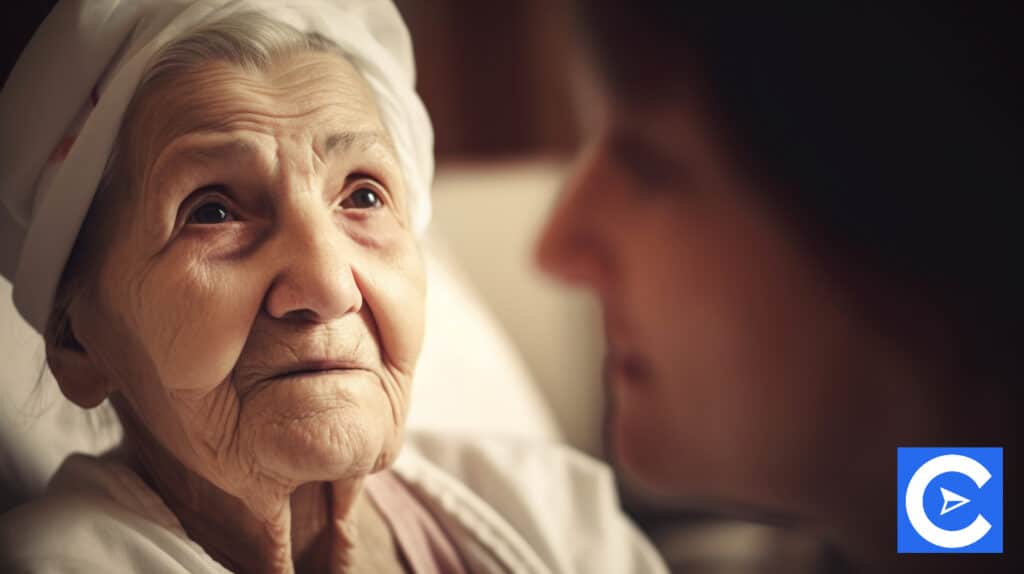 Whether you choose to become an R.N., LVN, or Nurse Assistant, you will be required to report to a healthcare facility daily to be instructed on the healthcare services you should be administering to your home patients.
Some of the most common healthcare duties for Home Health Nurses in the various Nurse credential tiers include:
Nurse Assistants
Monitors and reports patient conditions to supervise LVNs or RNs
Assists with activities of Daily Living and other mobility activities
Provides Nursing care as specified by superiors
Licensed Vocational Nurse
Provides instruction to Nurse Assistants
Monitors patients' medical developments and concerns and reports this to Registered Nurses
Assists with activities of Daily Living and other mobility activities
In some cases, may administer medication and IV drips
Check vital signs
Dresses wounds
Registered Nurse
Responsible for assessing patients' medical conditions and deciding on a course of care with Doctors
Work in a team of other staff like LPNs and Nurse Assistants to oversee patient care plans
Evaluate the patient's response to medical care and adjust the care plan accordingly
Assists with activities of Daily Living and other mobility activities
Administers IV drips and medication
Checks vital signs, administers wound care, and draws labs
Assesses the physical condition of patients
Reviews the safety of the home for the patient
While these are the core responsibilities you will assume as a Home Health Nurse under the different tiers of credentials, these may change depending on the age of the patient you are assigned to care for and the extent of the patient's medical needs.
With the job duties of a Home Health Nurse done and dusted, the next section will focus on where a Home Health Nurse can work.
Where can a Home Health Nurse Work?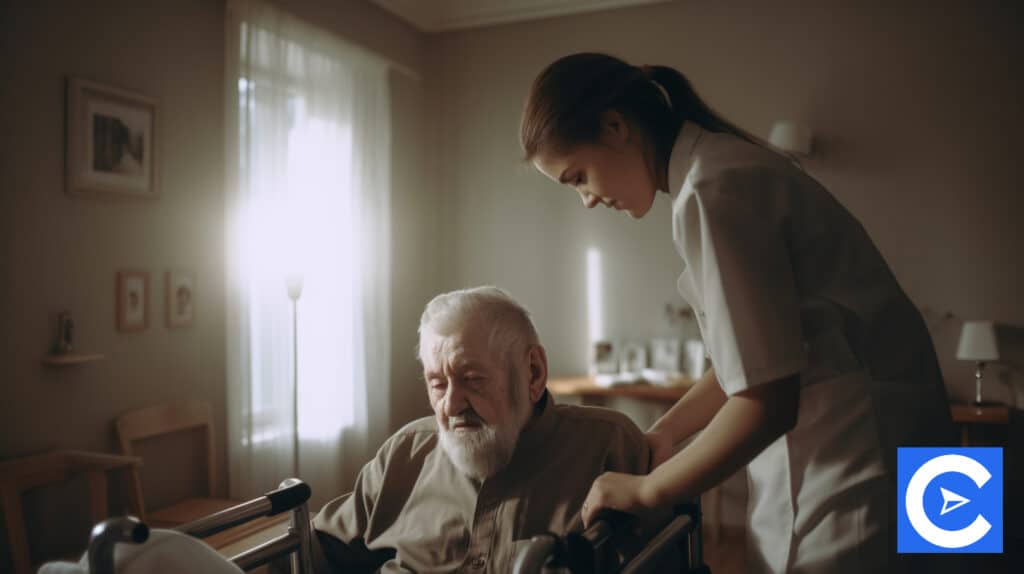 Like Travel Nurses, agencies or contractors can hire Home Health Nurses before assigning them to work in patients' homes.
Furthermore, Home Nurses are also directly employed by different health care facilities, such as hospitals and clinics, before being given work at a patient's home.
Some places where you can seek employment as an In-home caregiver or Home Health Nurse include:
Insurance Companies
Government Organizations
Home Health Agencies
Retirement homes
Hospitals
Medical Centers
Home Health and Hospice Agencies
Now that we've covered where you can get Home Health Nurse jobs, we've dedicated the following section to the preparation work you need to undergo to become a Home Health Nurse.
How to Become a Home Health Nurse?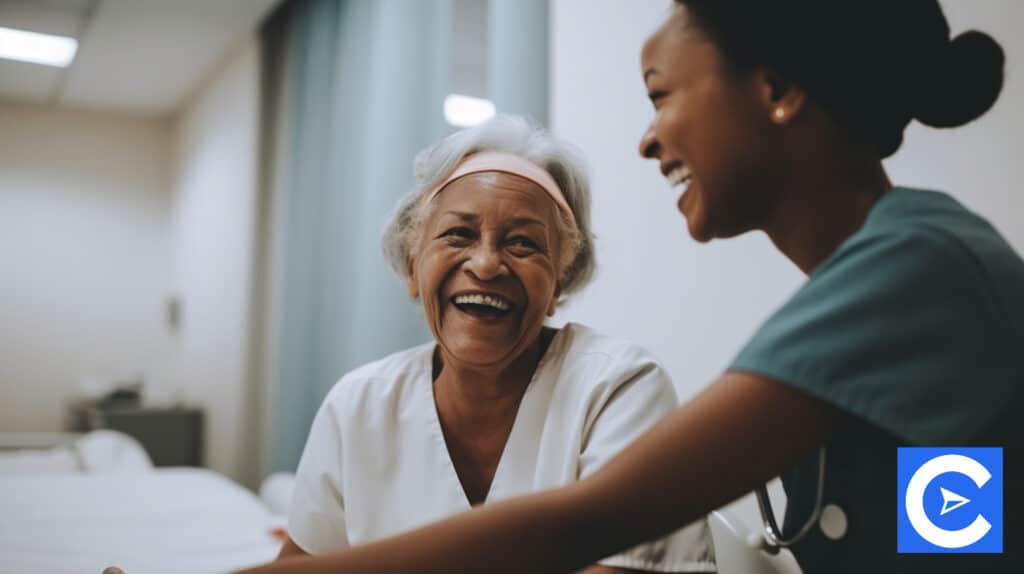 In general, becoming a Home Health Nurse is pretty straightforward.
The educational and certification requirements are similar to those required when you embark on becoming a Nurse.
The only significant differences you might perceive are the skill requirements needed for a Home Health Nurse.
Nonetheless, whether you are totally in the dark on how to become a Home Health Nurse, or you may have some idea, we explore all the critical steps below:
Educational requirements
Depending on your career goals, such as entering the workforce as soon as possible or working towards obtaining management positions in-home health care, there are different ways in which you can become a Home Health Nurse.
The amount of time you are willing to put into your education and the Nursing credential you obtain will determine how quickly you can begin working and the role you may assume.
We explain this further below:
The first step to becoming a Home Health Nurse is to attend a Nursing school.
You can take two courses to become a Home Health Nurse.
For one, you could take a License Vocational Nurse Course, which should take you about a year, and pass the National Council Licensure Examination before you are ready to enter the Home Health Nurse industry.
The other option is to earn an Associate Degree in Nursing (ADN) or a Bachelor of Science in Nursing (BSN), which could take four years.
After earning your Associate Nursing Degree or Bachelor's Degree, you'll have to take and pass the NCLEX-RN exam and get about one-two year of work experience.
While this may be the longer route, it will open doors to more high-ranking positions that assume a more excellent salary.
In addition to obtaining your ADN or BSN as a Registered Nurse, you could also acquire a Master of Science in Nursing (MSN), which will give you opportunities to assume leadership roles in the Home Health Care industry.
Skills requirements
Unlike Nurses that work in Traditional healthcare settings such as hospitals and Nursing Clinics and who have the option to work with long-term patients or short-term patients, a Home Health Nurse will likely be with their patients on a long-term basis.
Due to this, there are some different sets of skills that you will be required to adopt to be successful.
While skills such as physical stamina, integrity, and attention to detail are skills needed for all types of Nurses, here are some other skills you may want to hone:
Independence: When working in a home environment, you do not have easy access to Practitioners and other head nurses
For this reason, you need to be able to think off the top of your head and manage yourself in both critical and non-critical situations.
Remember, when helping patients in unexpected moments of need, do not decide to administer care plans that your superiors have not authorized.
Interpersonal skills: While interpersonal and communication skills are a necessity for all types of Nurses, when you become a Home Health Nurse, let's say they need greater interpersonal skill
According to Phoenix Home Care, in addition to allocating time to obtaining your patient's health care information and administering personal care and medical support, you will also have to establish personal connections and build trust with your patients.
In a nutshell, you have to be keen on creating long-term personal relationships with your patients.
You should portray exceptional communication skills to support patients who are often in pain and irritable.
Flexibility: Another skill you need to possess is the ability to be flexible
With patients sometimes facing comorbidities, disabilities, and other ailments, you should have the ability to expect any situation that comes your way.
That includes working in patients' homes that may not have been cleaned for a while, communicating with non-verbal cues, or writing for patients affected by incoherent speech.
Work experience
Home Health Care Nurses can secure an entry-level job without any Home Nurse experience.
However, as you recall, before you become a Home Nurse, you need to become an LVN, Nurse Assistant, or R.N.
Some of these roles may require work experience.
For instance, to get a role as an R.N. Home Health Nurse, you would have to fulfill the R.N. experience requirements, 1-2 years of experience, depending on the state and the employer.
In addition to getting work experience, some employers and states will require that you take training in housekeeping tasks like cooking and other safety and emergency techniques for some credential levels.
So, make sure to research the work experience requirements in your state, or the requirements set by your next potential employer, so you do not miss a thing.
Home Health Nurse Job Outlook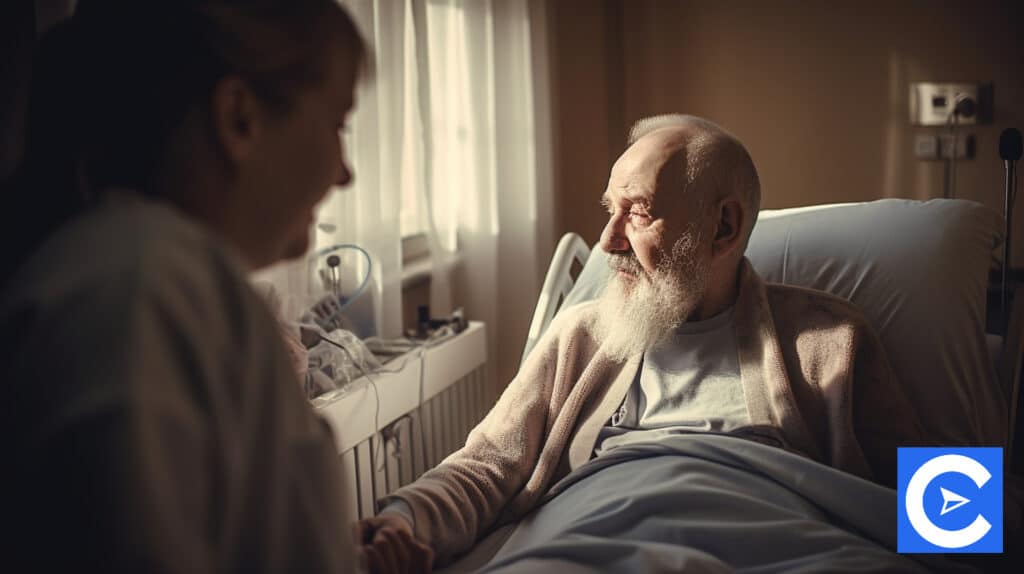 With the U.S. population changing healthcare needs, such as a growing home nursing market, it is no surprise that jobs in the Home Health aide industry are growing much quicker than in other careers.
According to the U.S. Bureau of Labor Statistics (BLS), employment of Home Health Nurses is expected to grow by 33% between the years 2020 and 2030.
Additionally, there will be a need for at least 599 800 Home Health Care aides each year over the next decade.
In addition to an expected growth in job opportunities for Home Health Nurses, In-home nurses can expect to work with more elderly patients and people with disabilities who would rather receive treatment at home than at a Nursing home or hospital.
This may be because it's relatively inexpensive for older people to hire Nurses to provide care in their homes rather than to pay a sometimes exorbitant bill of having to live in a Nursing home.
Home health aides are relatively inexpensive to hire; their salaries are somewhat lower than other healthcare professionals.
Home Health Nurse Salary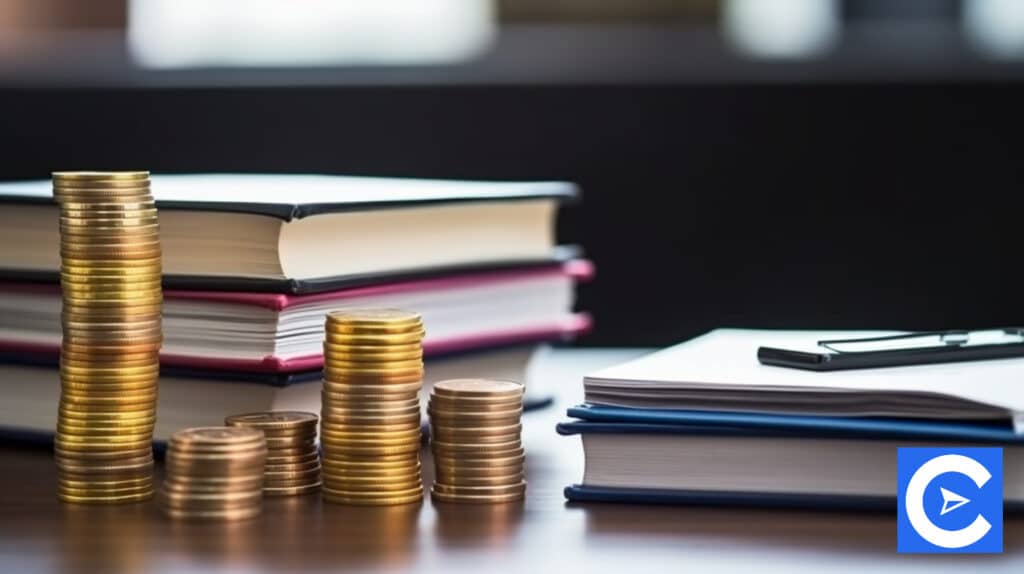 Based on BLS's data recorded in May 2020, the average salary for a Home Health Aide is $27080.
While half of the workers employed in Home Health Nurse jobs received more than this amount, the remaining received significantly less.
About 10% of all Home Health Nurses earn approximately $20130, while on the other hand, the top-earning ten percent make more than $36990.
Several factors come into play concerning the earning potential of a Home Health Nurse, including whether Home Nurses work full-time or part-time, the state and facilities in which they work, and the credential they hold.
Home Health Nurses who have R.N. credentials earn about $73300 per annum, that's more than two times higher than the salary of a Home Health Nurse with a CNA credential who typically makes about $29640.
So as mentioned previously in this guide, when considering becoming a Home Health Nurse, the ideal is to earn R.N. credentials as it presents a higher earning potential.
Conclusion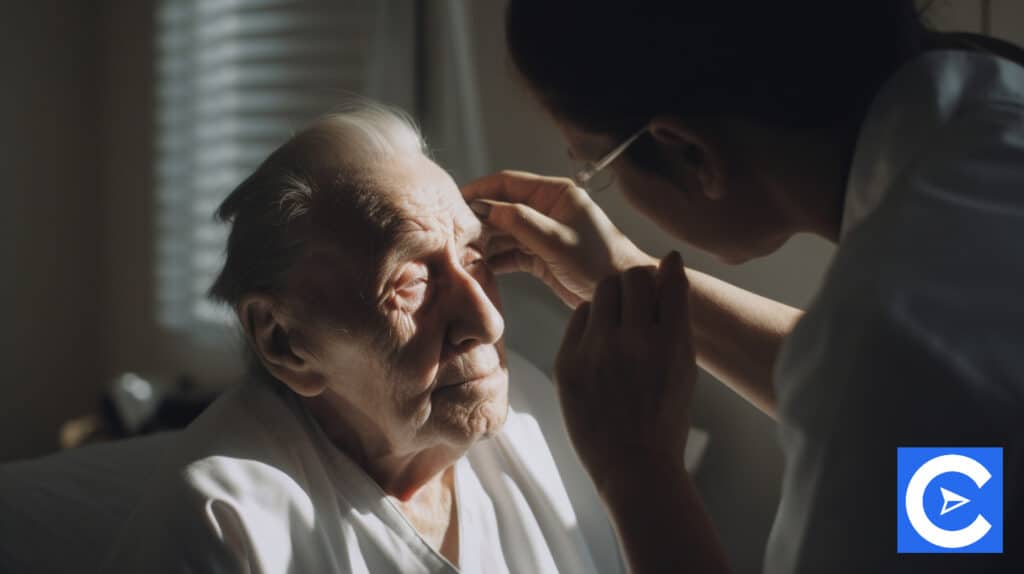 The Home Health Care industry is quickly gaining popularity due to an increasing population of older people.
Hence, the need for Home Health services has increased to meet this growing demand.
Like any career being a Home Health Nurse has its pros and cons, so despite it being a popular choice of work, it is best to get familiar with the industry before deciding to leap in.
That being said, we hope that this guide has provided you with more perspective on what a Home Health Nurse is, their salary, ways to become a Home Health Nurse, and so much more.
Good luck!
FAQs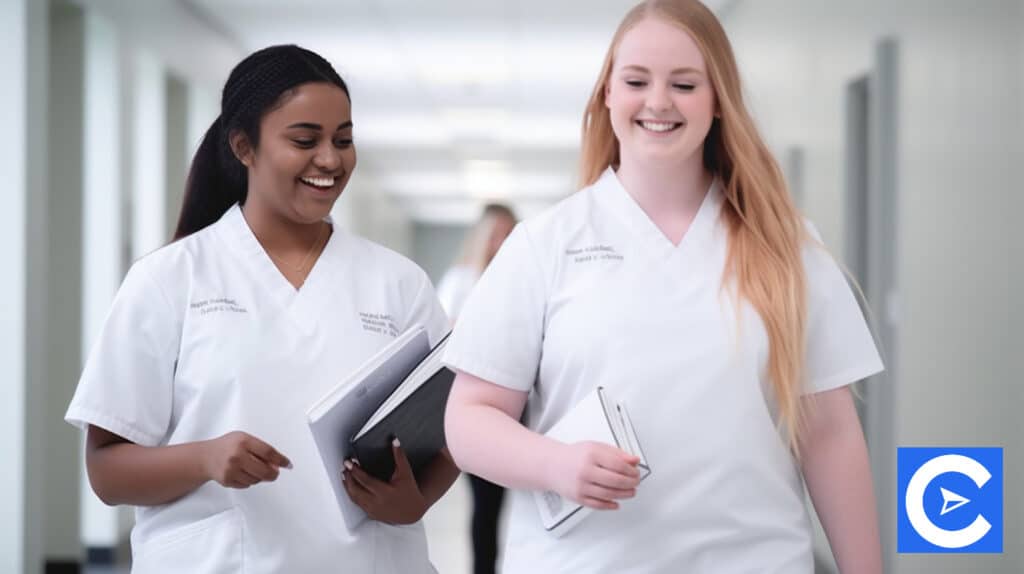 What is a Home Health Care Nurse?
Home Health Care Nurses are responsible for administering personalized care to patients in their own homes. They are tasked to look after a patient's needs like medical attention and perhaps constant monitoring, but who aren't sick enough to be in a hospital or Nursing clinic.
How can I get an Occupational Health Nurse certification? 
Becoming an Occupational Health Nurse requires obtaining a BSN or ADN. Then you'll need to take and pass the NCLEX exam. After that, you should obtain at least two years of on-the-job work experience. Finally, you will need to get an occupational Health nursing position before becoming certified. 
Is being a Home Health Nurse stressful?
According to Pegasus, becoming a Home Health Nurse is relatively less stressful than other types of nurses. This is because other nurses are often required to work long shifts as many health care facilities are often understaffed. However, Home Health Nurses have a better ability to set their work schedules. 
How to get a Home Health Nurse? 
You can find a Home Health Nurse from a  Practitioner, Nursing Clinic, or Home Health care provider. You could seek Home Health Nurses through a hospital discharge planner, referrals from family members and friends, or even social workers. Additionally, you could obtain in-house care from medical insurance services like Medicare. 
How to be a good Home Health Nurse? 
Being a good Home Health Nurse requires you to be great with interpersonal and communication skills. You also have to be flexible enough to different situations and patients. Also, you should be able to work independently and manage your daily activities as advised by your superiors. 
How to become a Certified Home Health Nurse? 
Decide on whether you intend to become a Home Health Nurse with an LPN, CNA, or R.N. credential. Then, obtain the corresponding educational requirements. Pass the NCLEX exam. Depending on your employer, state, and credentials, you'll have to obtain two years of work experience and additional housekeeping training. 
What's it like being a Home Health Nurse?
Apart from being expected to tackle a variety of job duties, such as helping patients with bathing or even looking after the housekeeping tasks in the patient's home, you will have to work independently and act quickly in emergencies. 
How much does a Home Health Nurse cost?
Genworth's financial cost of care survey claims that the median cost of a Home Health aide is $5148 per month. Furthermore, obtaining a Homemaker service, which are professionals that help you return to your home by managing household tasks, will cost you $4957. 
How much do Home Health Nurses make? 
The average salary for a Home Health Nurse is $27 080 annually. However, you may earn more depending on the credential you hold, the state you work in, and your Home Health Nurse employer. For example, Home Health Nurses who have R.N. credentials earn about $73 300 per annum. 
What are the primary Home Health Nurse's responsibilities? 
While the Home Health Nurse's responsibilities will largely depend on the patient's needs, medical condition, and age, some of the most common duties include monitoring and reporting a patient's requirements to supervisors. Additionally, they are responsible for carrying out the plan of care specific to the patient. 
References
U.S. Bureau of Labor Statistics