Hello, our dear reader!
Welcome to yet another insightful comparison article on Kaplan vs Hurst NCLEX review.
Choosing the right NCLEX prep course after nursing school can be daunting since there are many options.
Hence, we want to make a head-to-head comparison between these two top-rated NCLEX review prep courses to help you make an informed choice on the one that best suits your NCLEX prep.
Our detailed comparison will evaluate different factors, including course materials, pricing and course options, Qbank and practice tests, video lessons, and money-back guarantee, among others.
To give you a summary, we'll compare these two providers in the following areas:
Course content
Pricing and course options
Question bank
Video lessons
And several other key features that will help you decide the best fit.
That said, let's dive right in.
Side-by-Side Comparison of Kaplan vs Hurst NCLEX Review Features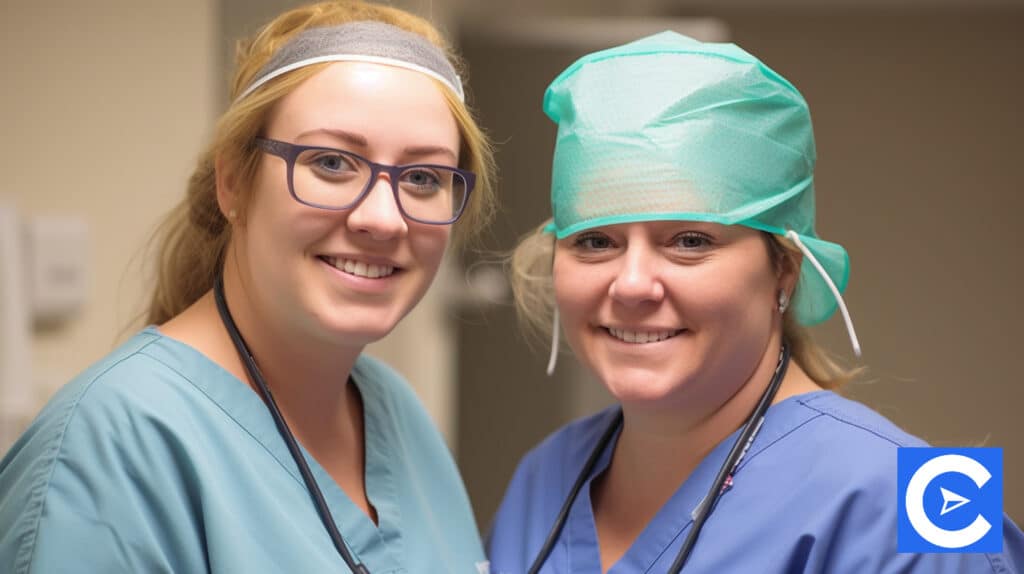 Here is a head-to-head matchup of Hurst vs Kaplan NCLEX review. We'll cover the course content, pricing options, video lectures, money-back guarantee, platform ease of use, student support, question banks, and live instruction.
Course Content
Hurst NCLEX review was established by Marlene Hurst in 1988.
Kaplan has over 80 years of experience in education prep courses.
Both Kaplan and Hurst reviews offer both NCLEX-RN and NCLEX-PN.
The courses cut across self-paced, live online classes and in-person classes.
Hurst review offers five study packages, while Kaplan has three.
All five Hurst study packages have readiness exams, must-know content, Qbank, and a workbook.
You'll get additional resources depending on whether you've subscribed to in-person or video sessions.
The study materials that stand out in Hurst NCLEX review are the 1,500+ practice questions, 30% of which come in an alternate format.
The answer choices have detailed explanations to help you understand why your answer is right or wrong.
Further, you can use the flashcard or quizzes mode.
You'll also get must-know content and a workbook.
On the flip side, just like Hurst, Kaplan has on-demand online, self-paced, and in-person classes.
The study packages come with a 2,100 Qbank that uses CAT technology.
That means the Kaplan practice exam looks like the NCLEX questions.
The study packages also include the decision tree method, a 500-page ebook, an NCLEX channel to live stream, and a content review guide.
These study resources come with additional materials if you go for live review or in-person study packages.
Both Kaplan and Hurst have free trials, which is an excellent way to test the study packages to determine if they are the right fit.
If they are not, you are not obliged to purchase a complete package.
We'll go further and compare each of these review materials to get a better idea of how they compare to each other.
Our verdict: When it comes to course content for Kaplan vs Hurst NCLEX review, the two prep providers have done an impressive job. Nevertheless, Kaplan has offered a wide range of study materials that are more comprehensive than Hurst's review. Kaplan takes the cup.
Pricing and Course Options
Like Hurst review, Kaplan offers several study packages at different price points.
Kaplan offers three packages, self-paced, live online, and in-person study packages.
All three study packages have the following study materials.
6 months of access
500+ page ebook
3 full-length CATS
2,100+ question banks
Decision tree methods
NCLEX channel to live stream or watch later
Content videos with 300+ topics
NCLEX-RN® Content Review Guide
There are a few differences depending on the study package.
The self-paced course adds a content video library and 10 NCLEX content review sessions for $425.
The Live online package comes with live instruction in an online classroom and question-based lessons and is $525.
The third plan, the in-person study package, has teacher-led classes conducted in specific cities and 3,000 exam-style questions.
This plan will give you all other study materials and an in-person tutor.
As you can see, Kaplan has catered to all learning styles, from students who can study independently to those who need trainers' assistance.
Then we have the Hurst NCLEX review, which has four study packages.
The first plan is Hurst Qbank, which solely has the Qbank and costs $109 with 30 days' access.
The next plan is Hurst Now.
Hurst Now offers 90-days access, and you'll get:
4 readiness exams
Hurst Qbank
Hurst workbook
Must Know Content
This plan costs $249.
The next Hurst package is the Hurst Now Plus, which offers 120-day access and costs $239.
This package has Hurst Now study materials plus Elevate.
Elevate has multiple review materials and six modules that cover several NCLEX exam content.
Finally, there's the Hurst N-Stream, which is $399.
This is the most expensive plan.
It has the resources in the Hurst Now plan, plus an interactive session review.
From the analysis, when it comes to cost, the Kaplan NCLEX review course is the most expensive as the prices range from $400 to a little above $500.
The cheapest Kaplan study package is $399, while the most expensive is $525.
For Hurst review, the prices range from $100 to $400.
As for the course packages, Kaplan has more comprehensive review courses than Hurst review.
Our verdict: Kaplan takes the lead in the variety of study materials, while Hurst review takes the lead in pricing and study package options.
Qbank and Practice Tests
Kaplan has 2,100+ practice questions, while Hurst review offers 1,500+ practice questions, with 30% of these questions in an alternate format.
The alternate format questions give learners different types of questions, as in the NCLEX, to help promote critical thinking when answering the real exam questions.
Both Hurst review and Kaplan practice questions come with rationales.
However, Hurst better explains the core concepts and logic of why your answer is correct or incorrect.
It goes into the details without being overwhelming, like UWorld.
Apart from the quantity, the quality of the practice tests also differs.
Kaplan offers computer adaptive testing, a technology that replicates the NCLEX test.
With CAT, the practice exam questions are generated depending on your level of ability and competence.
You'll get difficult or simple questions depending on how you are responding to the questions.
Kaplan NCLEX review offers learners three CAT exams, which helps them polish their areas of weaknesses and better prep for the real NCLEX.
Hurst review, on the other hand, has four NCLEX-style questions.
Each practice test has 125 questions.
Our verdict: When it comes to Kaplan vs Hurst NCLEX review Qbank and practice tests, Kaplan stands out. Kaplan question bank is enormous, and the test questions are high quality, given that they mimic the real NCLEX. Hurst takes the lead in explaining the logic behind an incorrect and correct answer.
Video Lessons
Regarding video lessons, both Hurst and Kaplan offer dozens of videos.
Hurst review offers 100 hours of video sessions.
The on-screen instructors guide learners on how to fill out their workbooks.
The sessions come with graphics and diagrams to help with information retention.
Kaplan has 300+ hours of video lectures that take learners through the exam content and test-taking strategies.
They go deeper into the details of different topics
The delivery is also top-notch.
Our verdict: the Kaplan course wins because of the quantity and quality of the video lectures.
Live Instruction Classes
Kaplan NCLEX review offers 18 hours of live classes
The 18 hours of live classes are split into six sessions over a period of time.
Each session takes 3 hours.
The class sessions are well spread out.
Learners can internalize the course materials and review them before the next session, enhancing comprehension.
Hurst review has 21 hours of live instructions organized like boot camps with back-to-back sessions that run for seven days.
Though it seems tiring, test-takers can block the seven days and finish the course in the shortest time.
Our verdict: It's a tie. The Hurst review is your best bet if you want to go through the materials and get it over with as soon as possible. Suppose you want to space classes. Kaplan will be an excellent choice.
Money-Back Guarantee
Both Kaplan and Hurst NCLEX reviews offer a money-back guarantee.
Hurst NCLEX review boosts a 98% pass rate for first-time test-takers, and the 2% that don't pass the exam on the first try are eligible for a full refund or 45-day remediation course.
To be eligible for the refund, test-takers must notify the company within two weeks of failing the NCLEX exam.
As for the Kaplan NCLEX review, learners who fail the exam the first time are eligible for a full refund or a three-month repeat of the course for no extra cost.
Ours is to caution you to review the fine print and confirm whether you meet the refund requirements.
Our verdict: It's a tie as both offer excellent options in case you fail the exam on the first attempt.
Student Support
When it comes to student support, both Hurst and Kaplan NCLEX reviews offer several options for learners to reach out in case of questions.
Kaplan offers several ways to get in touch, including a customer hotline number, email, and live chat with a specialist.
With the live chat, you can ask questions and get feedback on the spot when using the platform.
You can also reach the Kaplan team on their social media handles on Instagram, Facebook, or Twitter.
Even more important is its comprehensive FAQ section that addresses the most common issues that learners encounter.
For Hurst NCLEX review, the contact options include phone and email.
You can also find them on social media channels like Facebook and Twitter
Our verdict: Both companies offer excellent options when it comes to student support. However, the live chat gives Kaplan a head start, making it a better option for giving timely feedback to its nursing students.
Ease of Use of the Platform
When it comes to Kaplan vs Hurst NCLEX review platform, both providers have a functional platform.
The difference lies in the material layout and ease of navigation.
The Hurst review platform has been accused of looking old school.
The layout makes it challenging to follow along with the study plan when you first log in.
However, with time, you'll get the gist of it.
Despite that, the platform mixes just the right amount of text and images.
Hurst boasts modern and sharp video lessons that make learning interesting.
Nonetheless, online lessons with the Hurst nurse educators can sometimes be boring, given the delivery method.
Kaplan NCLEX review has invested in a modern and easy-to-use user interface.
At a glance, you can see and access the dashboard, content library, study plan, and progress tracker.
Although it's text-heavy, the information has been summarized concisely with just enough images, making it engaging and easy to understand.
Our verdict: The two platforms are on par, given their functional nature. However, Kaplan offers a more streamlined platform that makes navigation easy and accessing the course materials straightforward. For that reason, the Kaplan NCLEX review wins.
Kaplan vs Hurst NCLEX Review Comparison Table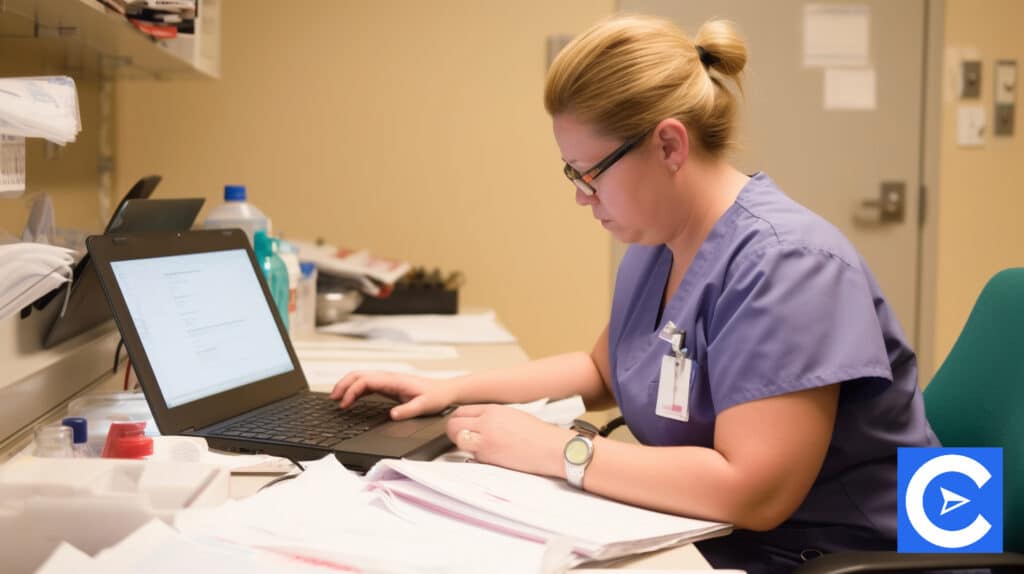 | | | |
| --- | --- | --- |
| | Kaplan Review | Hurst Review |
| Practice exams | 3 | 4 |
| Qbank | 2,100 | 1,500 |
| Package prices | $425-$525 | $109-$399 |
| Money-back guarantee | Yes | Yes |
| Student support | Yes | Yes |
| Live classes hours | 18 hours | 21 hours |
| Video lessons | 300+ lessons | 100+ lessons |
Kaplan vs Hurst NCLEX Review: Which One Should You Choose?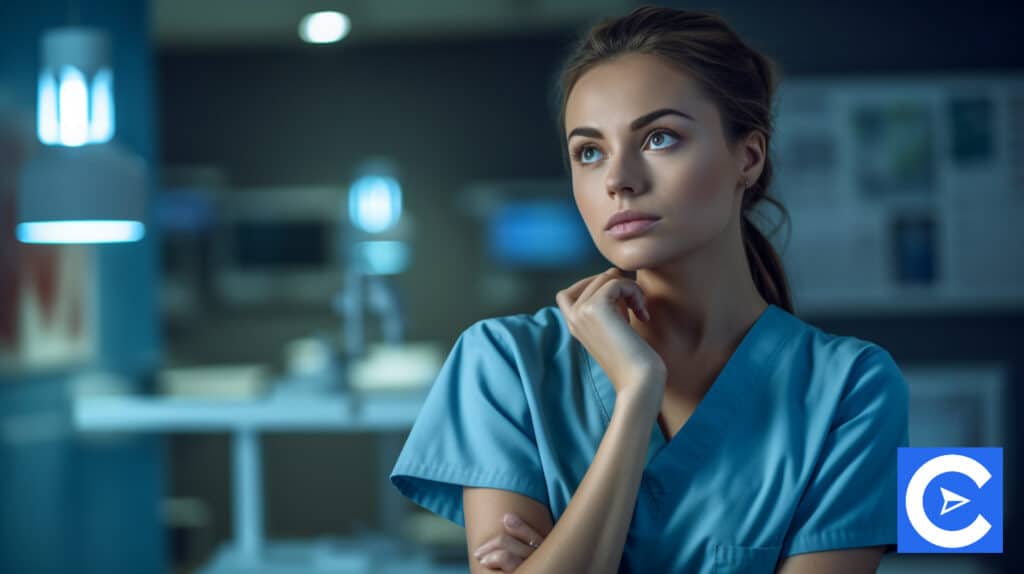 From our comparison of Kaplan vs Hurst review, Kaplan comes on top of the game because of the large number of practice questions, comprehensive content review course, and user-friendly interface.
That is not to say that Hurst NCLEX review is not a good NCLEX prep course.
It is, especially if you are looking for an affordable prep course with a flexible payment plan.
Further, if you want a course with an in-depth explanation of practice questions and answer choices, Hurst is your go-to test prep course.
Frequently Asked Question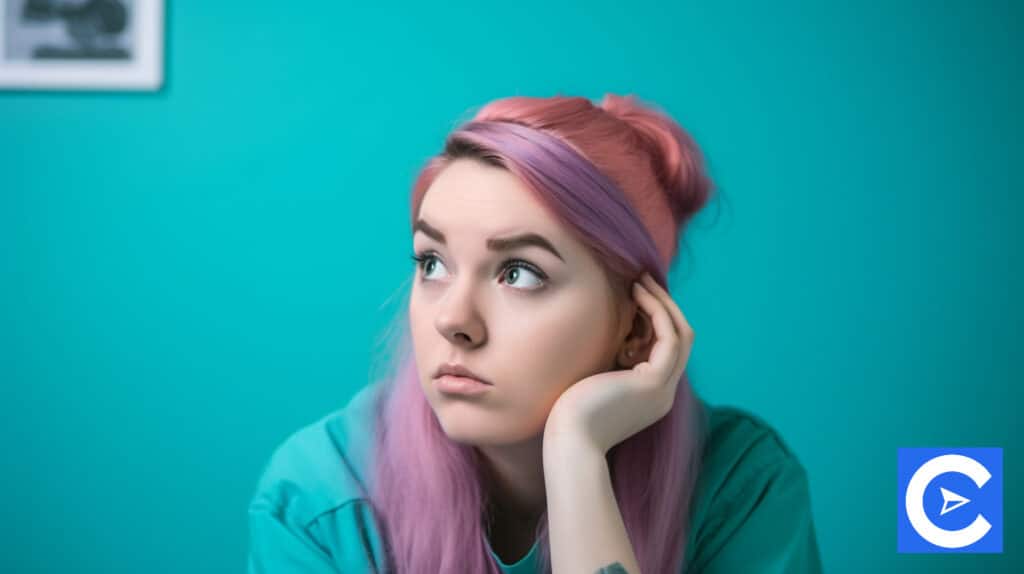 Is Hurst or Kaplan better?
While both Hurst review and Kaplan are excellent NCLEX prep providers, we discovered that Kaplan is better. Kaplan has an intuitive user interface that's easy to use. The study resources include video lessons and live classes that give learners in-depth exam content. The practice questions use CAT.
Is Hurst Review good for NCLEX?
Yes. You can opt for self-paced classroom sessions or a bit of both. Hurst Review offers comprehensive courses with several study materials. Hurst boasts a 98% pass rate. It also offers a money-back guarantee for test-takers who fail the exam on the first attempt.
Is Hurst Review enough to pass NCLEX?
With a pass rate of 98%, it's enough if you use the study resources effectively. Hurst has 1,500 practice questions, of which 30% are alternate formats. Its must-know content summarizes key points tested in the exam. The company offers readiness exams that help learners test their exam readiness.
Are Hurst review questions similar to NCLEX?
The Hurst Review has four sets of NCLEX-style questions. The readiness exams differ from NCLEX because they don't use computer adaptive testing technology. However, they give you an overview of your NCLEX exam. You can gauge how ready you are for the actual exam.
What is Kaplan vs Hurst NCLEX review?
Kaplan vs Hurst NCLEX review sheds light on which of these two prep course providers has the best review materials. The comparison looks into the different aspects of these prep courses, including course materials, a question bank, platform ease of use, a money-back guarantee, and student support.
What is the difference between Kaplan and Hurst?
Here is what sets them apart:
– Kaplan has 2,100 practice questions, while Hurst review has 1,500.
– Kaplan practice question uses CAT. It mimics the actual NCLEX. Hurst questions review don't.
– Hurst review is cheaper compared to Kaplan
– Hurst review has a rich rationale than Kaplan
How many questions are in Hurst Review?
The Hurst Review Qbank has 1,500 questions. Thirty percent of these questions are in an alternate format. There are also additional readiness exams to prep learners. You can choose quizzes or flashcard format when taking the exam. Flashcards help memorize concepts, while quizzes test what you've memorized.
What is the best NCLEX review?
Here is a list of our top picks.
– The Princeton Review
– Nurse Plus Academy
– ArcherReview
– Hurst Review
– Nursing.com
– Kaplan
These test prep providers have several packages for different learning styles.
Go through their websites before you settle for the best fit.
References