Best Podcast Headphones
The best podcast headphones are ones that are durable, can withstand multiple, repeated uses, have a noise cancelling feature, are comfortable to wear, and are portable.
When you are listening to a podcast, whether on your commute home from work or in your office at work, you want to be able to remove all outside distractions and noise.
Podcasts have grown in popularity in recent years.
Once a pastime for only a select few, podcasts have grown in number and the total number of active listeners.
Due to the relative low cost of entry, new, unique, and interesting podcasts are popping up every day.
At last count, there were nearly 800,000 active podcasts, servicing over 88 million monthly listeners.
What Makes a Great Podcast Headphone?
Podcasts are inherently different then other mediums.
Whereas other mediums utilize multiple different senses to experience, a podcast relies solely on your hearing.
Therefore, it is of the utmost importance to choose a headphone that extenuates the sound from the podcast.
Choosing the best podcast headphones requires careful deliberation and consideration, after all you may end up wearing them upwards of eight hours a day.
Noise Cancellation Features
Noise cancellation is one of the greatest features of modern headphones.
These headphones reduce unwanted white noise using active noise control.
This feature allows you to drown out ambient noise, allowing you to focus solely on the sound coming out of the headphones.
Noise cancellation has grown in popularity and is increasingly a user demand.
Once relegated to high-end, audiophile level headphones, the technology has become more and more ubiquitous and available to the mass market.
In addition to reducing white, ambient sound, noise cancellation technology makes it possible to listen to podcast audio without the need to raise the volume excessively.
This technological feat helps to reduce the effect of loud noise against the user's eardrums.
The Length of the Wire
While commonly overlooked, another great feature of the best podcast headphones are ones that have a wire or cord that is neither too long nor too short.
A short wire requires the user to hold the device playing the podcast closer to their face, causing discomfort and frustration.
Alternatively, a long wire can cause accidental tripping and can cause the wires to tangle more easily.
Portability and Travel
The ability to travel with headphones is another major concern.
Overly bulky, large, and oversized headphones can be difficult to travel with.
In addition, these oversized headphones can be difficult to carry and to pack in a backpack or suitcase.
These frustrations make travelling more difficult and can lead to the headphones being left behind.
Durable and Long-Lasting
Headphones are, admittedly, meant to be worn and travelled with.
With repeated use, the edges of the headphones can be frayed.
With cheaply made headphones, the audio functionality can fail, leading to a loss of quality and sound.
To avoid these issues, we've looked into headphones that have been tested for durability and that will last multiple years of repeated use.
When writing this review, we looked for headphones which have a history of quality and which lasted through multiple, extensive uses.
Ease-of-Use and Accessibility
Headphones are meant to be easy-to-use.
A simple on-off switch, with volume control that is easily accessible are the best option.
In our reviews below, we looked for headphones which were easy-to-use out of the box and that had accessibility features which made the users life significantly simpler.
Price and Affordability
Beyond simple aesthetics and ease-of-use, we recognize that many consumers are price conscious, particularly when it comes to headphones.
Therefore, our list of the best podcast headphones takes into consideration the price of the headphones.
We look to review and recommend only headphones which are under $350.
Comfort and Comfortability
Above all else, comfort.
On average, a podcast episode will last 43 minutes.
Wearing headphones for this extended period of time will require that they remain comfortable and pleasant to wear.
This means that the best podcast headphones need to have sufficient padding above the user's head and need to have additional padding surrounding the user's ear.
This comfortability will help with extended use, particularly during the workday.
Our Favorite and Best Podcast Headphones!
Please note, the below list of podcast headphones link to Amazon via an Amazon Affiliate code.
This code provides us with a small affiliate commission on any purchases made.
We appreciate your support in helping keep The Corporate Con/noisseur independent.
With an average review of 4.
6 stars on Amazon, the Bose Quiet Comfort Bluetooth Headphones are our editor's top pick for best podcast headphones.
We have owned these headphones for years now and rely on them not only for listening to podcasts, but for also taking calls and listening to music during our commute.
The Bose Quiet Comfort Bluetooth Headphones provide different levels of noise cancellation, allowing you to choose the best option.
In addition, these headphones have Alexa-enabled voice access, allowing you to access music and information.
The embedded microphone allows for noise-rejection, providing a clear sound and voice pick-up for taking calls.
These headphones offer Bluetooth pairing, allowing you to connect seamlessly with nearly any device or smartphone.
The sound quality is excellent, with the noise cancellation providing a respite from the ambient noise around the listener.
These Bose headphones also automatically optimize the music or podcast you are listening to, providing a perfect listening experience no matter the subject matter.
The Bose headphones also offer intuitive controls located on both the right and left ear.
The headphones are turned on or off via a flip.
On the right earbud, there are three small buttons that control volume, pause, skip, and answer/decline calls.
The left earbud can be programmed to control Alexa or the Google Assistant, rather than the default noise cancellation options.
The Bose Quiet Comfort Headphones, as their name suggests, are truly comfortable.
The earbuds are soft and gel-like.
The top band is padded, providing less annoyance to the user.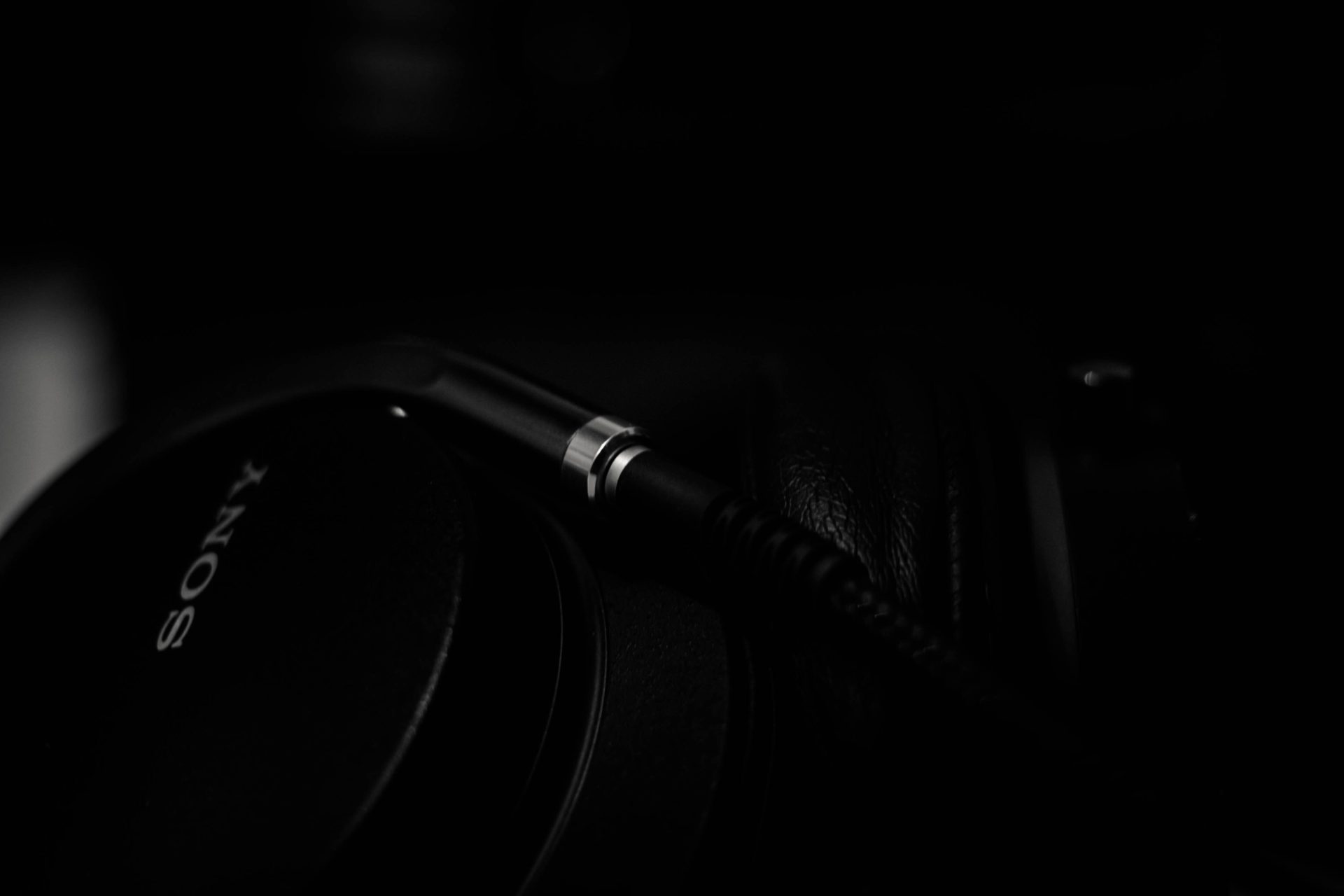 Another major competitor in the field, Sony's noise cancelling headphones are not to be overlooked.
With an average review of 4.6 stars on Amazon, Sony comes out swinging with these headphones.
In addition to digital noise cancelling functionality, the Sony headphones provide smart listening technology.
This technology automatically adjusts the noise cancellation functionality to provide you with the ideal level of comfort.
Boasting over 30-hours of playback time, the Sony Noise Cancelling Bluetooth Headphones over intuitive controls.
By simply placing your hand over the right ear cup, you are able to turn down your music or podcast for easy conversation.
Lastly, these headphones offer both Google Assistant and Siri compatibility.
The touch controls are easy-to-use and complement the overall look and feel of the device.
While still a relatively newcomer to the scene, Beats have established themselves as the premiere destination for modern, hip headphones.
Although not as good as either the Bose or Sony headphones, the Beats Studio 3 Headphones come in at nearly $50 less on Amazon.
With an overall customer rating of 4.5 stars, these headphones will definitely help you get through the workday.
They come in a variety of colors and stylings, affording users a more customizable option.
With Apple's backing, the Beats 3 are integrated with Apple W1 chip for faster, more efficient Bluetooth connectivity.
Beats have been notorious for their levels of discomfort, particularly with over-the-ear headphones.
However, in our testing, these headphones were comfortable and provided ease-of-use and durability straight out of the box.
Boasting over 22-hours of battery life, with a 10-minute fast charge to 3-hours, these headphones can be used confidently throughout the entire day.
However, the Beats are slightly underwhelming when it comes to their noise cancellation offerings.
While included in these headphones, we found the quality far worse than either the Bose or Sony headphones.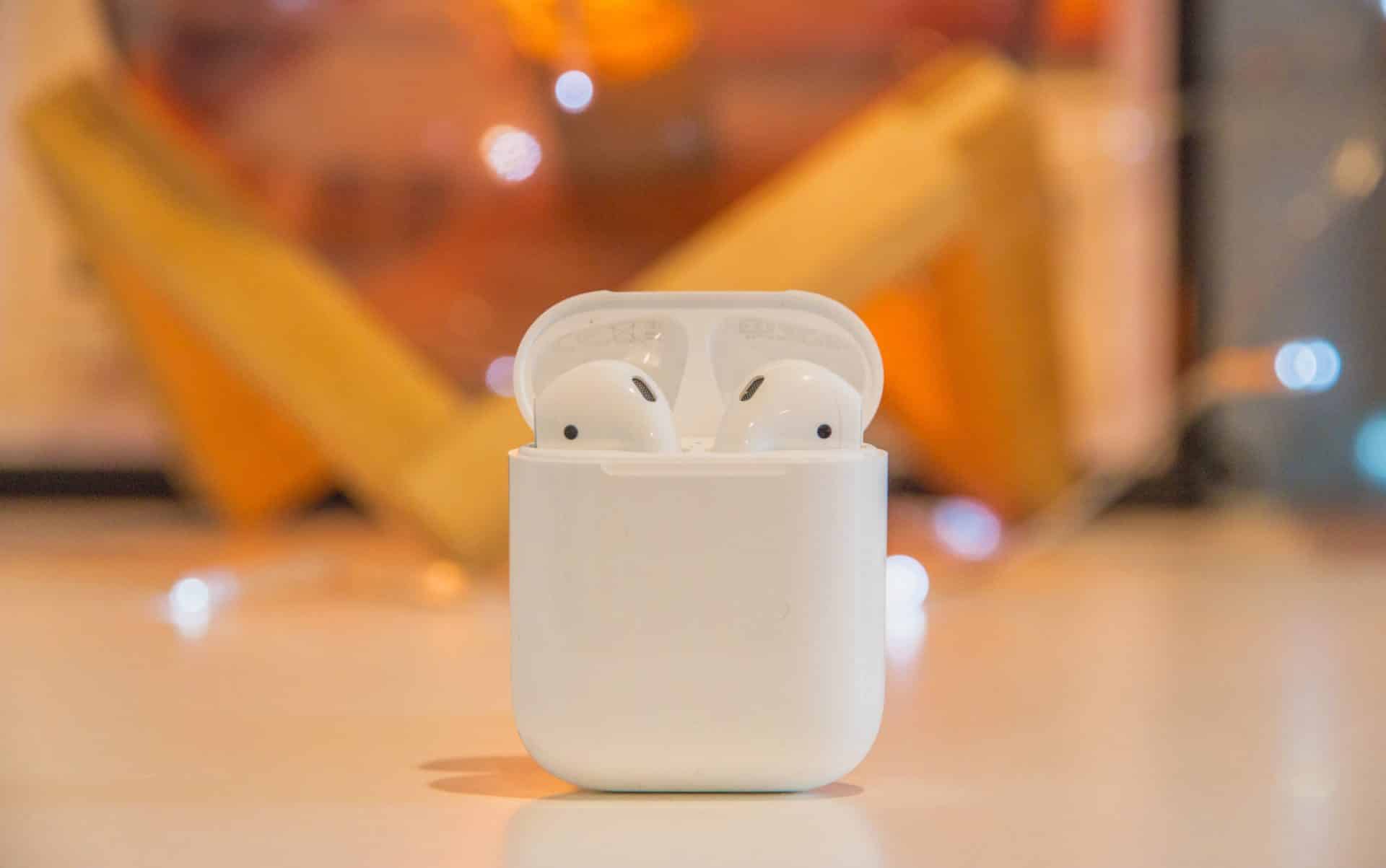 My love for all things Apple compelled me to include their latest offering in this review.
The Apple AirPods Pro are perhaps the most innovative wireless headphone solution to come about in nearly a decade.
Offering nearly seamless out of the box use, the Apple AirPods Pro connect to other Apple devices nearly instantly.
The upgraded AirPods now offer active noise cancellation, providing immersive sound whether listening to music, podcasts, or taking a call.
What's more?
The AirPods Pro offer a transparency mode for hearing noises around you.
This is particularly useful on public transportation or when listening at the office.
Both sweat and water resistant, the Apple AirPods Pro comes with a wireless charging case, which can deliver more than 24-hours of battery life.
The new AirPods also have silicone tips, which provide deeper comfort and clarity when wearing.
Overall, we love the AirPods Pro and can be found using them all day.
The AirPods have definitely changed how we take and handle calls and listen to music.
With their ease-of-use and portability, they have become a fan favorite.
Conclusion
The best podcast headphones will definitely vary by individual and preference.
However, when looking into comfort, durability, and noise cancellation technology, we believe the Bose Quiet Comfort are the clear winners.
Bose has a long, storied history in audio innovations and offerings and their latest ones only extend their reputation.
However, our close second would be the upgraded Apple AirPods Pro.
These AirPods offer noise cancellation while maintaining an easy-to-use, easy to connect functionality.
Apple has raised the bar on in-ear air buds and the AirPods are a testament to their innovation in the field.