Decorate a Small Cubicle
Learning how to decorate a small cubicle can help you feel more comfortable, relaxed, and at-home in your office space.
Although the cubicle may not be the largest, we've compiled a list of items which will help you maximize the space you have and make it feel bigger than it is.
Although space may be hard to come by, you can take advantage of these items to help create a more inviting atmosphere.
When it comes to cubicle designs and decorations, you should go with the less is more philosophy.
This is especially true when the cubicle space is small.
Cubicles are perhaps the most personal space an employee has in an office.
As more and more offices go the open office route, cubicles continue to have their defenders and proponents.
Defenders of cubicles argue that they allow for privacy, a feeling of personal space, and a means to block out distractions.
Cubicles have been part of corporate life for over 100-years.
Although companies are pushing for more open spaces, cubicles will always hold a space and a need in the corporate setting.
This is especially true of employees who are on the phone a majority of the time and need a quieter, more personalized space.
In order to decorate a small cubicle, you should first take exact dimensions of the space to know what you're working with.
This will help you to pick and choose the items you want.
You should also try to get items which will make the cubicle look bigger, like mirrors and glass items.
Office Lamps
An office lamp is an essential part of any cubicle setup.
The lamp is a perfect addition to provide an additional source of lighting and can make the smaller cubicle appear larger.
In addition, adding in an office lamp can increase your mood and productivity and will help to reduce the strain on your eyes.
Gentle on the eyes: provides a flicker-free lighting for reading, working, or studying
Customizable illumination: led desk lamp features 5 color modes with 7 brightness levels each
Modern design: naturally fits with any type of decor, including office or bedroom
Energy efficient led: desk lamp helps you reduce the electricity bill by up to 75%
Added USB port to charge your phone or additional accessories
LAMPAT Dimmable LED Desk Lamp, Black
4 lighting modes, 5 level brightness
Natural light protects eyes
3 Port USB Charger(5V/4.5A),2 Outlet Power Strip(1250W)
The Bankers LED desk lamp is optimized for each activity.
Enjoy the most comfortable setting every time for working, studying, relaxing or getting ready to sleep.
Extra USB port allow you to charge your smartphone
Wireless charger & USB charging port
Multiple light modes for different times of day
Energy efficient and less strain on eyes
Flexible Base and head allows for full 360 degree view
Desk Organizer
When it comes to small cubicles, space is everything.
As you begin to flesh out the design of your cubicle, try to think of creative and practical ways that you can save on space.
Can you rearrange any accessories or items so they take up less space?
A great item to add to your desk and help you decorate a small cubicle, is a desk organizer.
This will allow you to tidy up all loose papers, pens and pencils, and other office items in one neat, organized area.
Space-saving mesh design with stylish drawer.
No tools needed.
Two side load letter trays, and a tray with a 3 compartment Drawer.
Upright section has five 2″ Compartments.
Desk storage, file folder and letter organizer
Space-saving mesh design with Stylish Drawer.
No Tools Needed.
Two side load letter trays, and one tray with a 3 compartments drawer.
Stacking Sorter Section is with five 1.5″ compartments.
Horizontal File Folder and Letter Organizer to easily access
Desk storage, File Folder and Letter Organizer.
Dimension: 14.8″L x 12.85″W x 9″D; USPTO Patent Pending
Hang a Mirror
Mirrors have been long used to increase depth perception and make rooms feel larger than they actually are.
This trick is actually quite common, especially in gyms and restaurants.
To help your small cubicle feel larger, place one or two well-hung mirrors up to create a larger feel.
Nordic style hexagon hanging mirror
Material: Metal and mirror.
The metal makes the mirror more elegant
Minimalist Design: Geometric shape decor mirror with golden edge
Adorable Size: Diameter: 15.75″, height: 13.38″ and the chain is 6.69″
Monitor Stand
Perhaps more obvious, but your desktop or laptop is probably taking up the most space on your desk.
In order to free up some space and room, you'll want to place a monitor stand on your desk.
This will lift your monitor roughly 3-inches up, allowing you the space beneath it to store additional documents or items.
Extremely easy assembly, can be done in less than one minute
Extra room beneath monitor allows for additional airflow
Increased position allows for less arching on back and neck
Elevate your Computer Monitor, Laptop, Desktop to a ergonomic viewing height, reduce the eye strain, relieve sore neck
Built-in mobile phone/tablet stand, storage drawer to hold your pens, cable, clips, sticky note and other office supplies
Sturdy structure can easily hold up the weight of your computer monitor, desktop computer, printers etc. up to 55 lbs
The width of the monitor stand can be adjustable for your preference.
You can customize the width to 16.5inch, 18.5inch or 20.5inch.
Can be used as a monitor stand riser, printer stand, computer stand, laptop riser, TV stand or even a desk shelf.
White Board
White board's are a classic element in any office space or setting.
They allow for you to hang up pictures with a magnet and can be used as a quick brainstorming session.
They help to decorate a small cubicle by providing space to write down ideas, to-dos, and agenda items.
Magnetic dry-erase board for sharing ideas and getting organized; ideal for home, school, or office
Durable painted-steel dry-erase surface erases easily and resists staining and ghosting
Doubles as a magnetic bulletin board for added versatility; white aluminum frame
Use vertically or horizontally; dry-erase marker and magnets included
Measures 36 by 0.4 by 24 inches; backed by an AmazonBasics 1-year limited warranty
Desk Pad
We've previously discussed the benefits of mouse pads, but are including desk pads in our list here as they are a great way to add a splash of color and design.
These pads are larger than most mouse pads and double as padded space to place your phone, headphones, and other items you don't want to misplace.
Made of durable PU leather material, which protects your glass/wooden desktop from scratches, stains, spills, heat and scuffs
Simply wipe its surface with a wet cloth when you want to clean it.
PU leather can be used for a long time.
Water resistant and heat resistant material makes this desk blotter durable.
Mutifunctional pad of size 31.5"x15.7" is large enough to accommodate your laptop, mouse and keyboard.
We are dedicated to providing our customers with high quality products and superior customer service.
All of our EMINTA desk pads come with a one year warranty.
Miscellaneous
When it comes to designing and decorating your cubicle, whether it's a large or small one, it all comes down to personal preference.
The items you decide to include, add, or remove should make you feel welcomed into your space and comfortable in your office.
We've included some random items below that we think would be a great addition to any cubicle, no matter the size.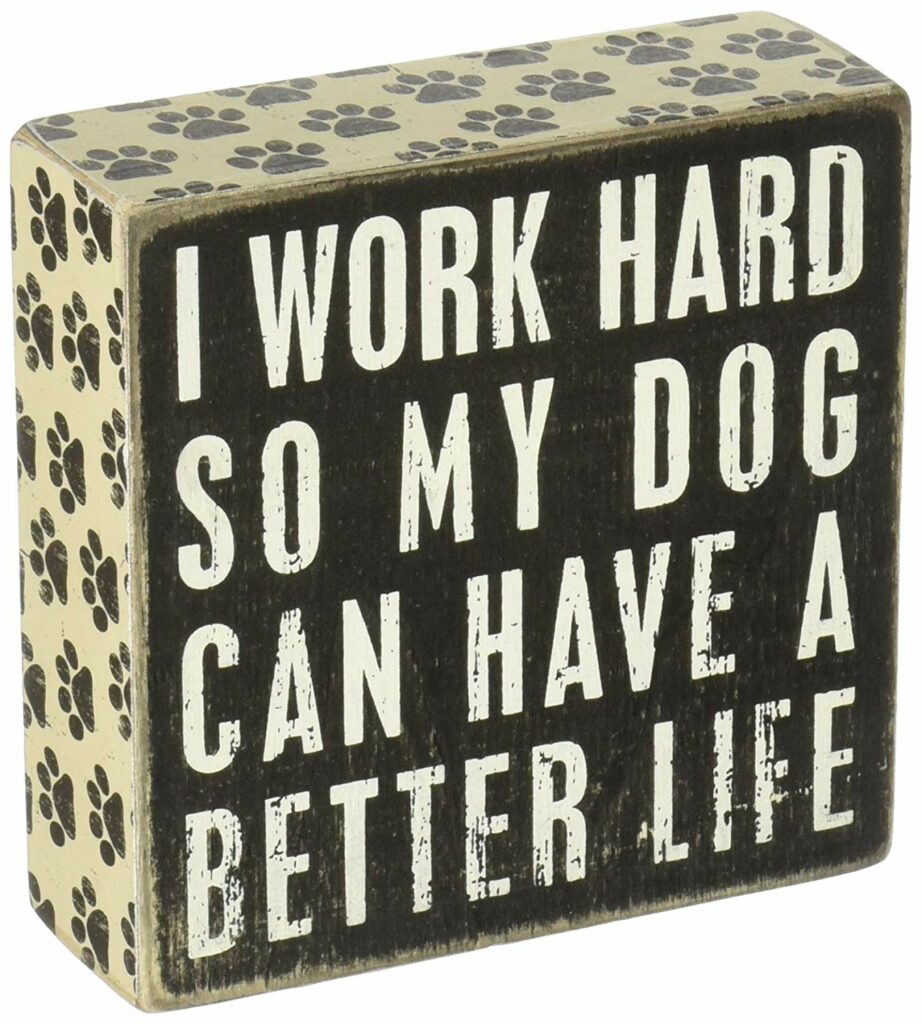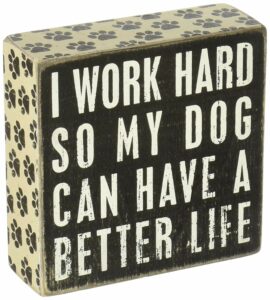 Buy Now on Amazon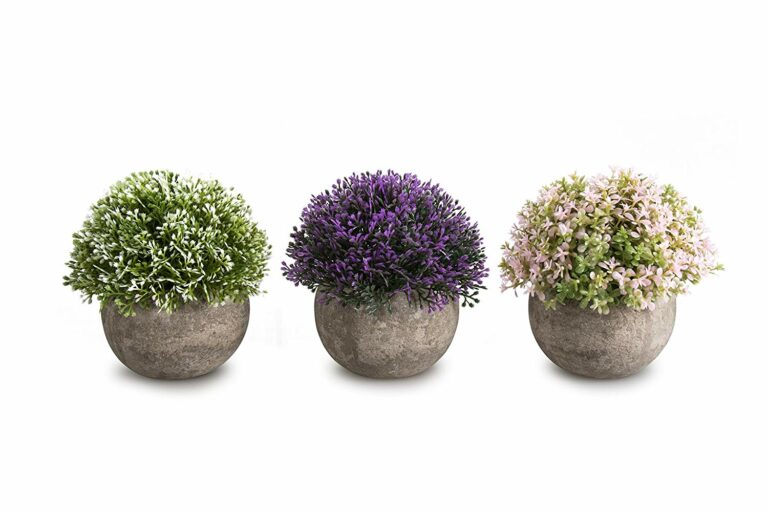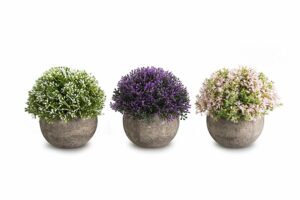 Buy Now on Amazon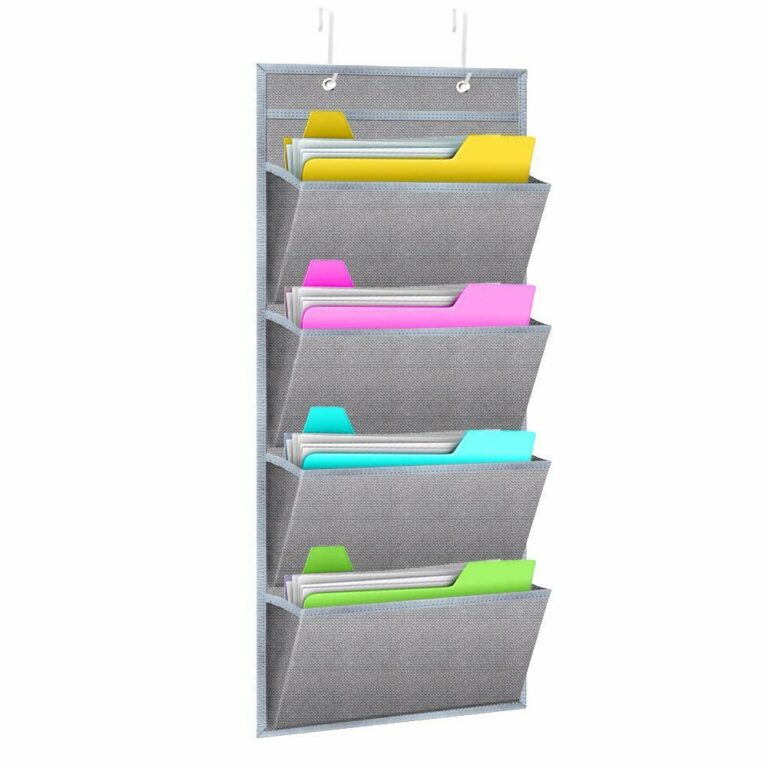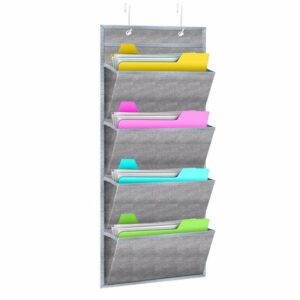 Buy Now on Amazon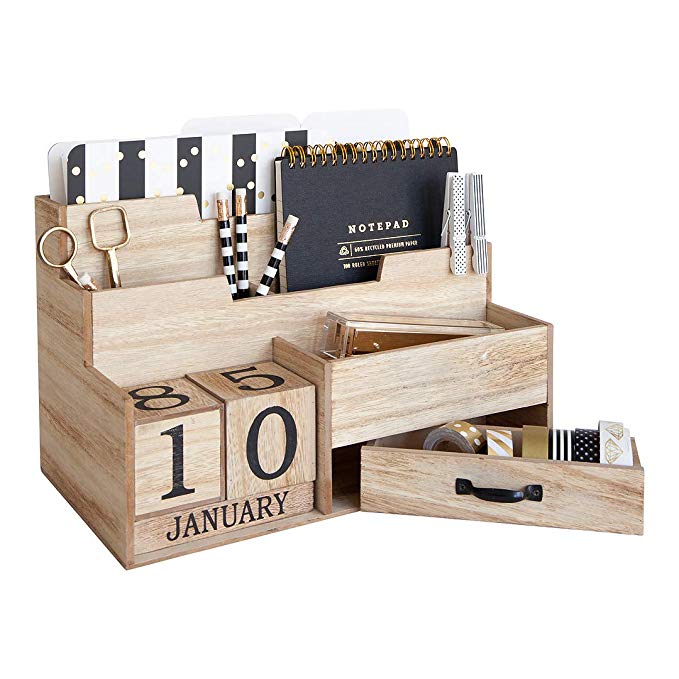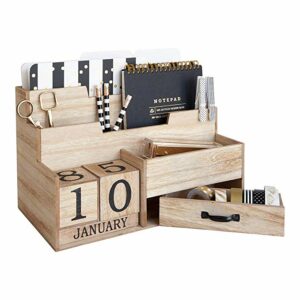 Buy Now on Amazon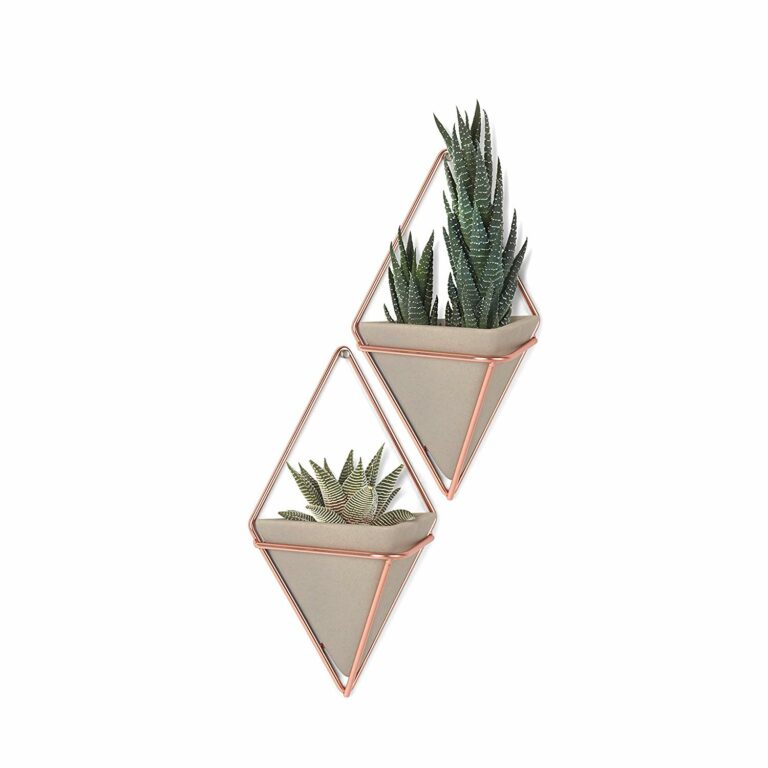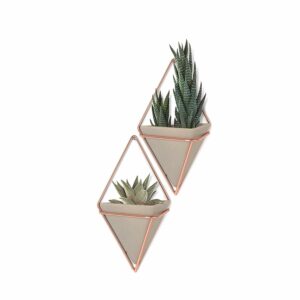 Buy Now on Amazon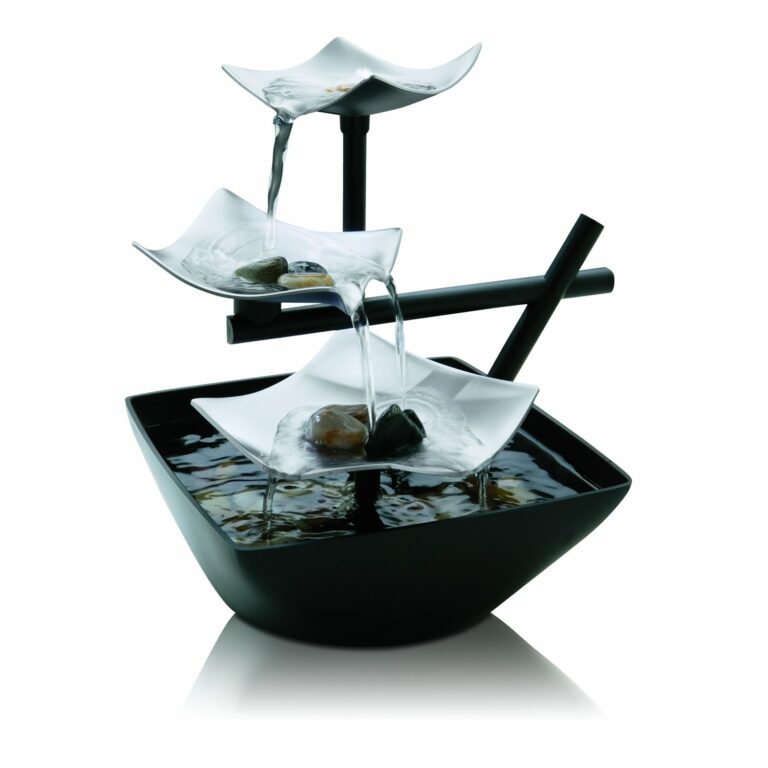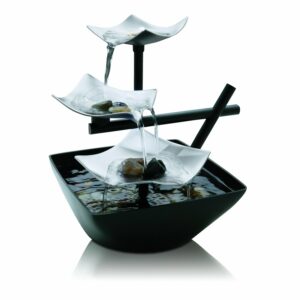 Buy Now on Amazon