14 Things Not To Take To An Interview
We've discussed previously things you should take with you to an interview.
An in-person interview is your chance and opportunity to land your dream job.
Preparedness is the name of the game and you should ensure that you're ready for the interview beforehand.
However, there are a number of things you should not bring with you to the interview.
Bringing along these items make you look not only unprofessional, but also unprepared and not ready.
As an in-person interview is your opportunity to make a great first impression, you should review the following list on what not to take to an interview to help you.
Your Phone
Let's start with the item everyone always wonders about, your phone.
While it is okay to bring your phone with you to an interview, you should set it to silent or do not disturb mode.
This way, you won't have to worry about getting phone calls, texts, or other notifications while you're speaking with the interviewer.
You can learn how to set your phone to do not disturb on iPhone's here or Android devices here.
Your Smartwatch
Similarly, you will want to put your smartwatch on silent mode.
Perhaps the only thing worse than a ringing phone is a smartwatch vibrating with notifications.
During an interview, you want to give the interviewer your undivided attention.
Anything that can distract you from the interview should be turned off or silenced.
Coffee or Food
Coffee, water, or food should never be brought into an interview.
If the interviewer offers you something to drink, you can politely accept.
However, you should never bring in food or drink from outside the office.
Bringing in food is extremely unprofessional and almost guarantees that you won't be selected for the position.
While a drink is less bad, it can accidentally be spilt and cause a mess.
Best to avoid that possibility by not bringing anything to drink with you.
Luggage or Multiple Bags
If you are flying into the interview, you should leave your bags or luggage with the front desk.
Bringing in those bags with you may take up valuable real estate and leave the room feeling cramped.
Headphones or Earbuds
We actually recommend listening to music to help you calm down before your interview.
However, you should turn off your music and remove your headphones or earbuds before entering the building.
Headphones can be distracting and look unprofessional before an interview, so stow them away in your bag.
Too Much Perfume or Cologne
In our article discussing things to bring to an interview, we mentioned bringing cologne or perfume.
However, our caveat was that you show only use a mild amount.
Don't douse yourself in cologne or perfume, which can be overwhelming.
A Parent, Spouse, Child, or Friend
A major faux pas at an interview is to bring anyone along with you.
The company and the interviewer are interviewing YOU, not your parents, not your spouse, not your kids, and not your friends.
Bringing anyone else along shows that you are unprofessional and cannot handle the interview independently.
Unkept Appearance
An interview is meant to showcase your best image, you are trying to make a great first impression.
Just as you take the time to review and correct your resume until it's perfect, so-too should you focus on your appearance.
Cut and clean your hair and beard.
Wear appropriate, business specific clothing, and polish your shoes.
A Hat or Cap
Never wear a hat or cap to an interview.
Unless needed for medical or religious reasons, you should remove anything from your head before entering the building.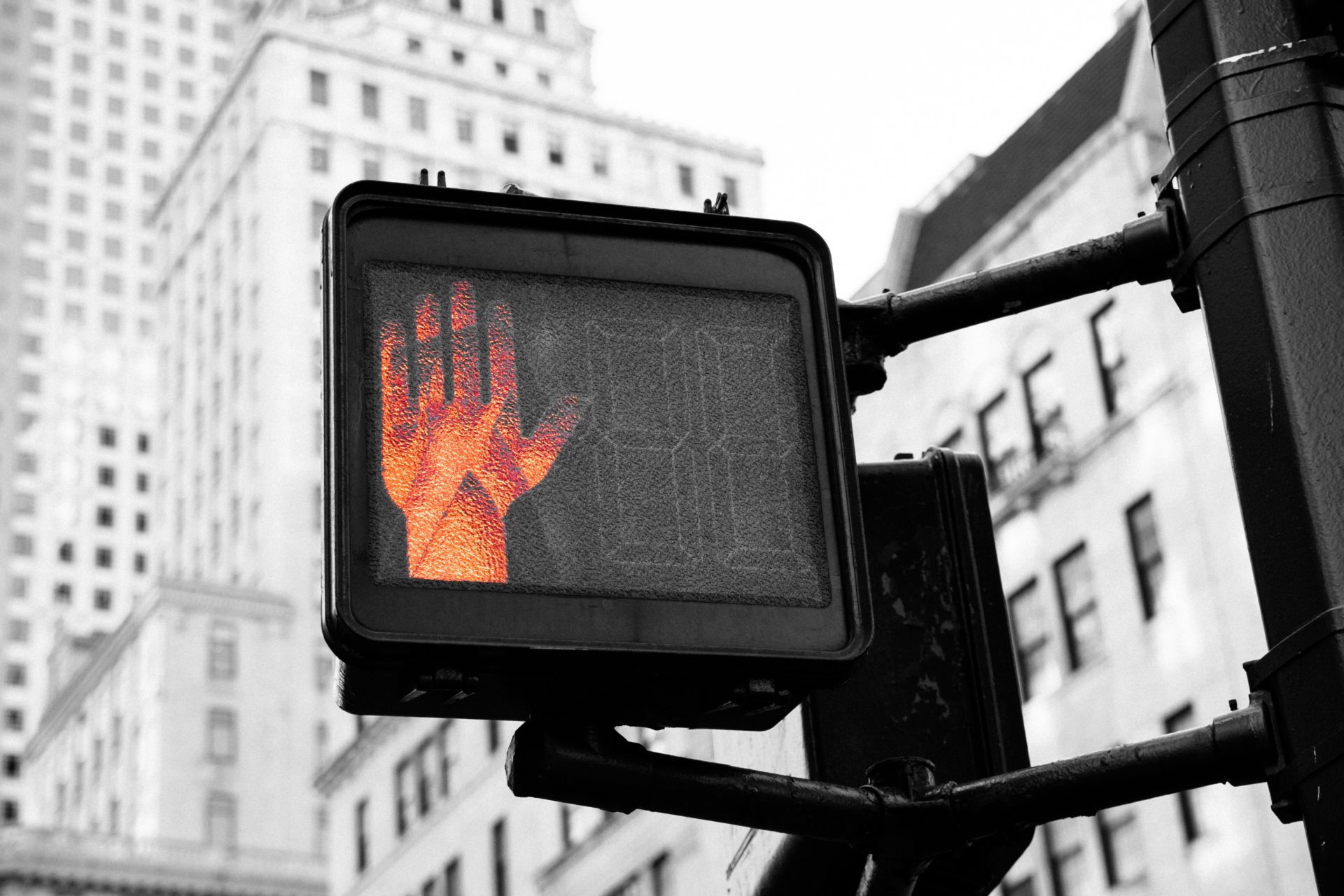 Gum or Breath Mints
We also previously discussed about how you should bring gum or breath mints to your interview.
These should be used before your interview to ensure you have a clean, fresh breath.
Before beginning the interview, make sure you discard of the breath mint or gum.
Competitor Products or Material
Don't ever bring in a competitor's product or material when interviewing for an open position.
It will be considered rude and naïve.
You should try to use the company's product when interviewing there, if possible.
Reading Material
If you took a taxi or the subway or the bus to the interview, you may have read a book on the way.
While that is certainly admirable, you should put the reading material away before the interview begins.
A Laptop
If you're coming to the interview after class or getting some work done, put your laptop away in your bag.
Never leave the laptop out and especially don't leave it out on the table where you will be interviewing.
Nothing
Follow our guide on what to bring with you to an interview.
It is vital that you bring certain items with you and looks even worse to walk into an interview empty handed.