Hi,
Welcome to the most comprehensive insurance agent career guide on the internet!
After reading this article, you can rest assured that you'll have all the vital information to make an informed decision on whether this is the right career for you or not.
In this article, we expantiate on:
Without further ado, let's get the ball rolling!
What Does an Insurance Agent Do?
Insurance agent definition
An insurance agent or insurance broker actively represents an insurance company and takes part in insurance sales to potential clients.
Is insurance a good career?
If you're considering going into insurance sales jobs as a career path, you need to have a clear understanding of what they do.
Insurance agents typically try to find potential clients to sell insurance policies to.
It is a common misconception that all insurance agents are the same.
They can vary greatly depending on the type of business they work for and the products they sell.
The three most popular types of insurance sales agents include:
Property and casualty insurance agents
Life insurance agents
Health and long-term care insurance agents
Property and casualty insurance
Property and casualty insurance brokers sell policies that protect a person and their property.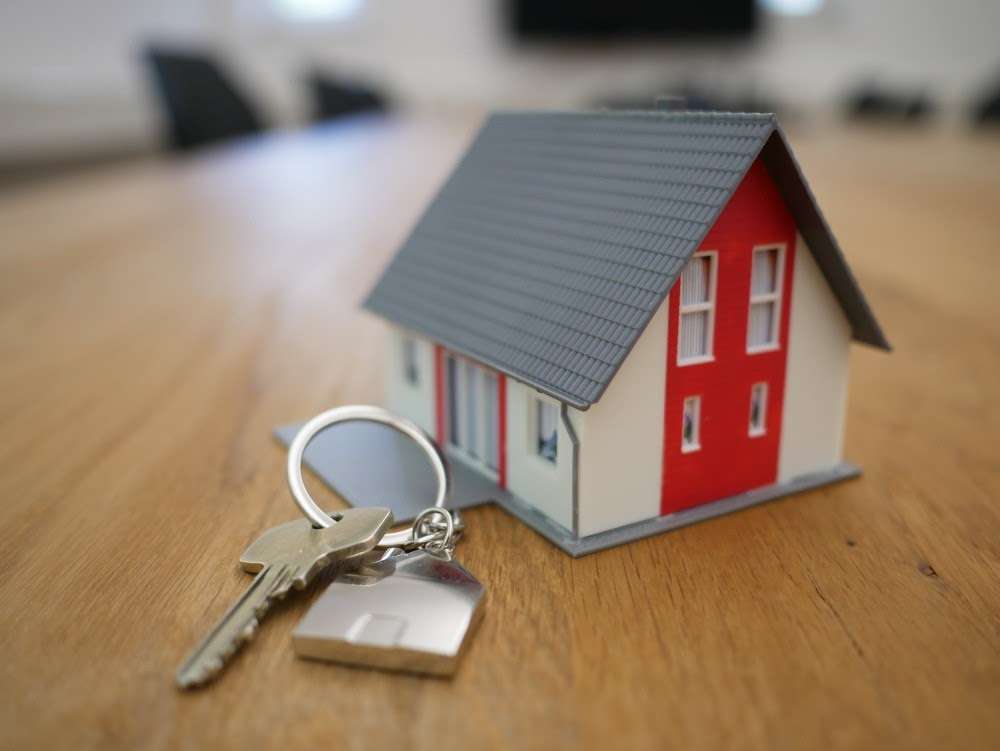 Property insurance covers the things that a person owns, whereas casualty insurance includes liability if the person is found legally responsible for an accident resulting in injuries, damage, or loss.
If you are interested in this type of insurance, some of the best paying jobs in property-casualty insurers include being an underwriter, a Solvency II Technician, or a pricing actuary.
According to Payscale, the typical property and casualty license salary ranges from $28,000 to $50,000, depending on several factors and considerations.
But just before you get carried away, let's have a look at what the other two types of insurance agents do.
Life insurance agents sell policies that guarantee that a life insurance company pays a given amount of money to a person's beneficiaries in the event of the person's death.
In exchange, the policyholders pay premiums during their lifetime.
According to ZipRecruiter, a life insurance agent in the US earns about $79730 on average yearly.
Health and long-term care insurance
Health insurance programs require the insurance carriers to pay some or all of a person's healthcare costs in exchange for insurance premiums.
It covers medical expenses, surgical expenses, the cost of prescription drugs, and some even cover dental expenses.
It may also include disability insurance and a comprehensive cover for assisted living care.
According to Zippia, the average health insurance agent salary in the US is $63,141.
Career Path for Insurance Agents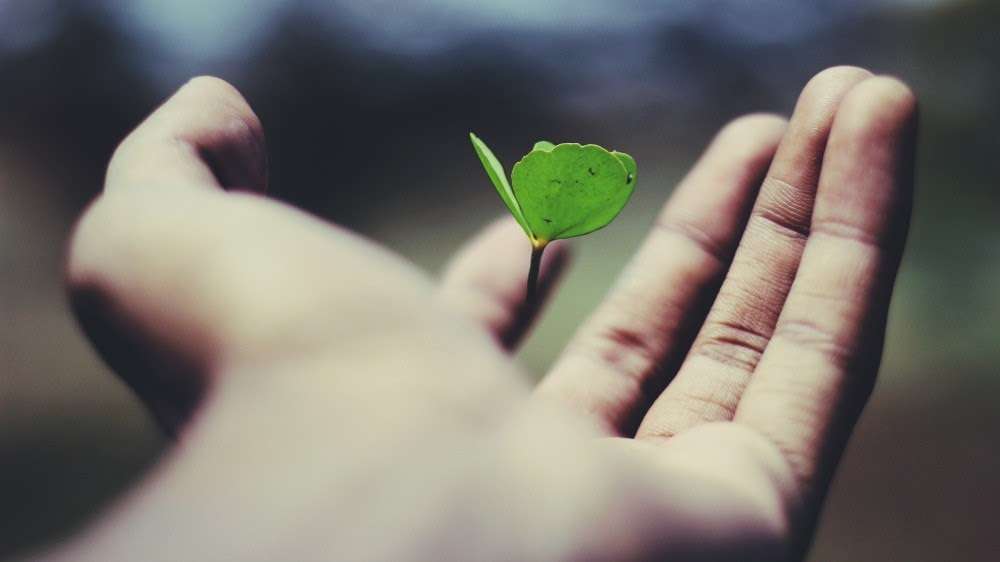 An insurance agent career may be enticing for several reasons.
However, it will be a good fit if you're more social than others as it involves regular interaction with people.
The salary that insurance sales agents earn is also pretty decent.
Insurance brokerage is mainly centered on making sales to potential customers.
Sales jobs depend highly on presentation, and insurance sales agents are no different.
It is imperative to remember that you're not just selling insurance products but selling yourself as a person as well.
So how you present yourself is very important, from how you dress to how you talk both in person and over the phone.
You'll also need to learn how to be courteous when dealing with people.
Remember, it is easier to sell products to people like you than those who don't.
It is also good to view potential customers as people and not just sales targets.
If you're wondering how you can start a full-time insurance career, there are specific qualifications you need to be aware of.
This next section will detail how you can become a licensed insurance agent.
How to Become a Licensed Insurance Agent
If you're interested in becoming an insurance agent, the minimum qualification is a high school diploma.
However, some companies in the insurance industry may prefer that their insurance sales agents have additional qualifications such as a bachelor's degree or some sales experience.
In most states, insurance agencies also require you to have state licensing to carry out insurance agents' work.
It would help to enroll in pre-licensing courses as you continue with your education, then later sit for a licensing exam.
A separate license is required to sell life insurance, health insurance, and property and casualty insurance policies.
Additional certification may include specified courses on insurance fundamentals and state insurance laws.
State licensing authorities may also require insurance sales agents to take continuing courses on insurance laws, consumer protection, ethics, and details relating to various policies.
When it comes to experience as captive agents, companies would like to know your familiarity with the industry.
If you have no experience, it's best to be upfront.
If you do, demonstrate your awareness of the industry from the exposure you gained at your previous insurance agent job.
How Much Do Insurance Agents Make?
According to the U.S. Bureau of Labor Statistics, the median annual insurance agent salary earned in the industry in May 2020 was $52,180, translating to $25.08 every hour.
Insurance sales agents earn in three different ways.
They may make from salaries only, salaries with commissions or from salaries with bonuses.
Commissions are generally the most common form of compensation in insurance sales jobs, especially for an experienced career agent.
Commissions are dependent on the type of insurance sold, the amount of insurance, and whether they are new clients or policy renewals.
The insurance sales agent salary range fell between less than $29,000 for the lower 10 percent and at least $127,840 annually for the upper 10 percent.
The earning potential of a career agent is primarily dependent on their initiative.
The U.S. Bureau of Labor Statistics categorized the median annual insurance job wages in May 2020 according to the top industries as follows:
| | |
| --- | --- |
| Direct health and medical insurance carriers | $68,940 |
| Direct insurance (except life, health, and medical) carriers | $55,190 |
| Insurance agencies and brokerages | $50,170 |
The most appealing factor of insurance sales jobs is the income you can earn without a college degree.
New agents can shadow their more experienced counterparts in an insurance agency to learn how an insurance representative relates with their clients and how to get better at selling.
With more experience and accreditation, you can expect to earn more than the average insurance agent salary.
Why Become an Insurance Agent?
"Is selling insurance a good job?"
"Is life insurance a good career path?"
These are some of the questions that the professionals at Career Employer receive from those seeking life insurance jobs.
When most people think about a career in the insurance industry, they either picture a dull work environment or very talkative salespeople who care about nothing other than getting a yes.
However, that isn't the case.
Let's walk you through some of the numerous benefits of working as an Insurance agent.
The insurance industry is dynamic
Individuals and corporate entities alike have insurance needs to safeguard their property, cater for unforeseen medical bills, or provide assurance that their loved ones will be well taken care of when they die.
This means that the insurance industry is here to stay.
Therefore, as an agent for insurance companies, your skills and expertise will be highly marketable.
You can empower people to help themselves
In unforeseen tragedies, many people find themselves vulnerable and might be unable to return to their previous state.
Even though insurance doesn't guarantee that such occurrences won't happen, it does put people in a better position to cope with the circumstances.
The structured benefits payments would provide much-needed help in a client's death, disability, unforeseen critical illness, or destruction of property.
Provides flexibility and some level of freedom
Unlike a regular day job, an insurance career provides flexibility in your schedule.
While captive agents may still be required to show up at the office from time to time, independent insurance agents may only show up to an office to claim their commissions after a sale.
An insurance job doesn't, however, mean a work-free life.
To be a successful career agent, you'll need to put in the hours, but you also stand to earn more from it.
Once you have properly set up and established yourself, you can even consider to be a work from home insurance agent.
As you sell insurance from home, you can enjoy more time with your children while still earning the big bucks.
A solid earning potential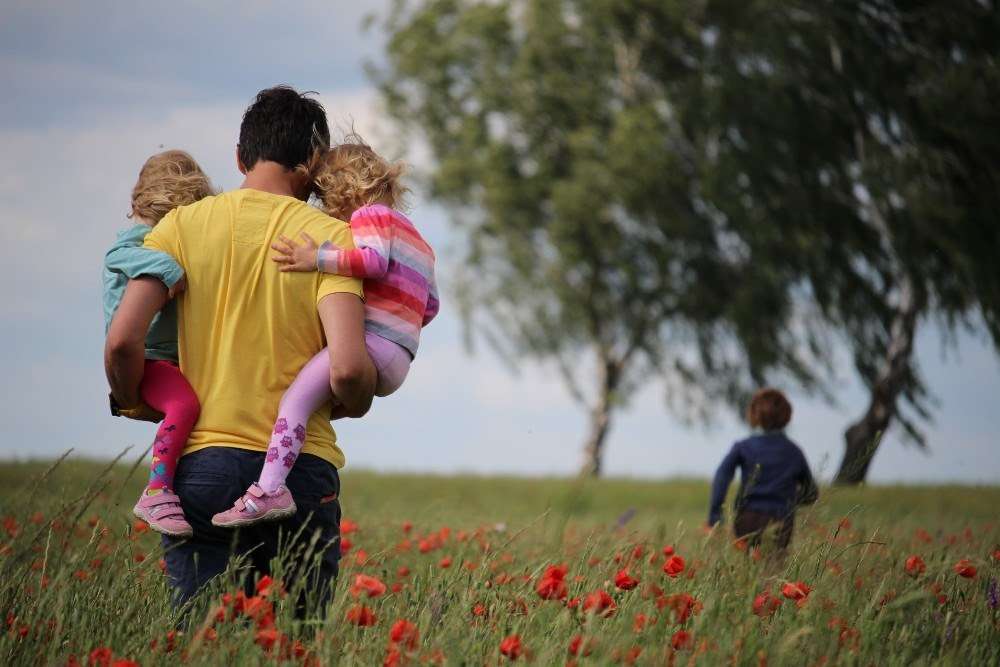 From our research into the subject matter, we can assure you that a licensed insurance agent's salary is enough for both you and your future household.
As we've highlighted previously, an insurance agent job provides different avenues for earning an income.
Most jobs provide an income through salaries alone, but you can earn through wages, salaries with commissions, and salaries with bonuses with full-time insurance jobs.
Some insurance sales agents even enjoy benefits and reward programs from their companies when they meet specific sales targets.
You, therefore, stand to earn more from working in insurance with the proper certifications and with the drive to succeed.
Insurance is here to stay!
Is insurance agent a dying career?
Though there are concerns in different industries with the emergence of artificial intelligence, people working in insurance need not worry.
Insurance agency jobs rely highly on human interaction, and in fact, the industry is based on it.
With the current growth in technology, working in insurance has been made easier.
Companies had reaped the benefits of advertising on social media when they almost exclusively depended on referrals to grow their client base.
A work from home insurance agent can also benefit from video conferencing to interact with clients and sign up new clients.
This has saved so much time and expenses spent on travel, opening up new client bases in different states.
You get to give back to your community
Job seekers in the present day are no longer looking to make a quick paycheck.
People are searching for work that gives them a purpose, a job that provides meaning and a sense of fulfillment.
A career in this industry isn't all about insurance sales.
Agents have the opportunity to help people protect themselves from the unknown and give back to their communities.
This provides fulfillment from the work that they do.
You can get an abundance of opportunities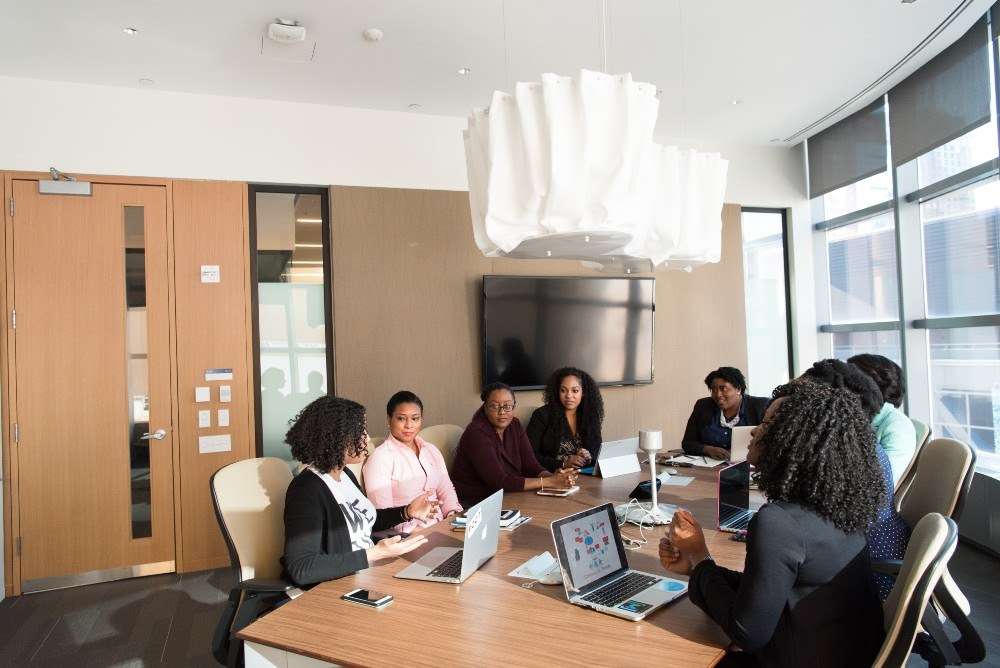 An insurance career provides multiple opportunities.
Apart from sales and marketing, you can also find underwriting and customer service work.
In addition, half of the current insurance workforce is also expected to retire by 2028.
Considering the interest shown in the industry by millennials is so tiny, there is bound to be a shortage of employees who can be leveraged to earn better pay.
You can develop a broad set of skills
The ability to make sales is undoubtedly the most desired skill in the industry.
However, insurance touches many skills that can be learned and are marketable in other sectors.
Such skills may include communication, information and technology, problem-solving skills, research, analytical skills, and organizational skills.
These skills are not only essential to your career, but they are also crucial for personal development.
Good customer service creates loyalty
When you learn how to serve your customers courteously, they will become more loyal to you.
Customer loyalty goes a long way in the success of any career, especially in insurance.
When your customers are loyal to you, it not only means that they will stick with you for all their insurance needs, but they will also refer you to their friends and family.
This means you have a greater chance of growing your list of clientele by simply treating people with honesty and respect.
It's easy to start a career in insurance
Starting a career in insurance doesn't have a lot of requirements.
Unlike other jobs that may require a bachelor's degree, among several other qualifications, an insurance career only requires you to have a high school diploma and state licenses.
This means that you can get started early in your career and build a name for yourself and your agency.
It also means that you can secure your financial future and have less debt to manage than the average college student.
Is Farmers Insurance Agent a Good Career?
Farmers Insurance is an American insurance group that offers policies for vehicles, small businesses, homes, and a wide range of other financial products.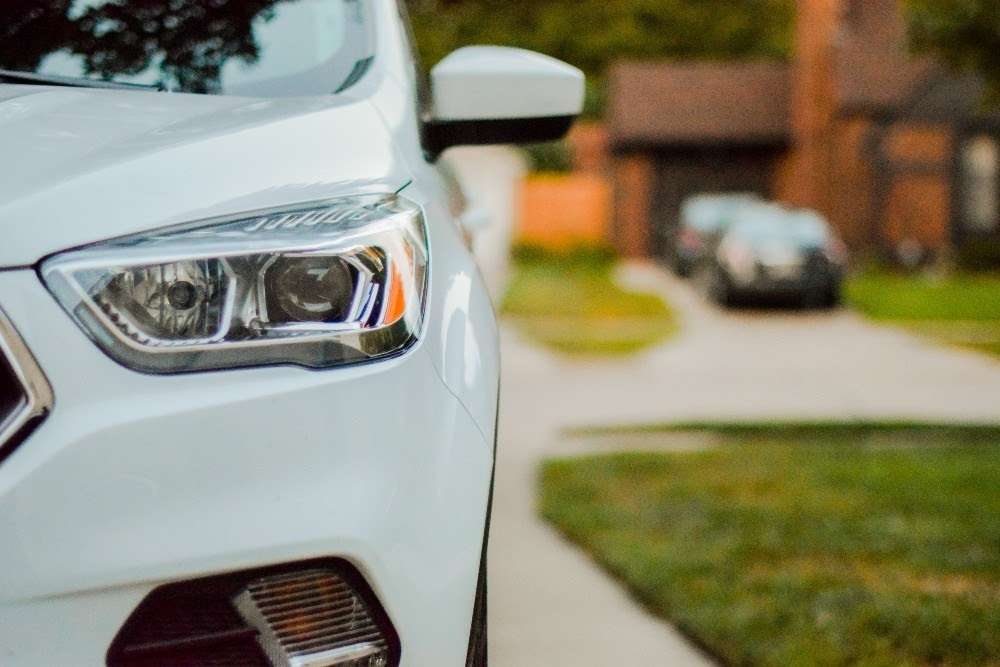 It was founded in 1928 and has become one of its largest and most reliable insurance service providers.
So, what's it like working at Farmers Insurance?
The average Farmers Insurance agent salary is around $64,000 per year according to Payscale.
At Farmers Insurance, you get the support you need when getting started in your career.
You get the necessary training on how to make sales, interact with clients, and, most importantly, retain them.
Farmers Insurance also has brand recognition, making it a lot easier to work as one of their agents.
They have a reputation for always being able to deliver on their promises, making them one of the most reputable brands in the business.
Farmers Insurance emphasizes creating a diverse work environment.
The firm's employees and representatives have a rich cultural background, allowing you to learn and understand different perspectives.
They also have one of the best compensation packages in the industry, and there's always room to grow.
Coupled with the support they provide to team members, this makes them one of the best companies to work for in the country and not just when it comes to insurance!
Insurance Agent Career – Conclusion
There are a lot of opportunities to grow your income and make meaningful connections and grow as a person.
Working in insurance can also open a path to other potential careers that pique your interest.
An insurance job imparts an array of valuable skills that can help you not just in your professional life but in your personal life as well.
With such skills, your professional marketability improves in any work environment.
An insurance career also provides much-desired job security.
With all the uncertainty faced today, an insurance career might be one of your smartest moves!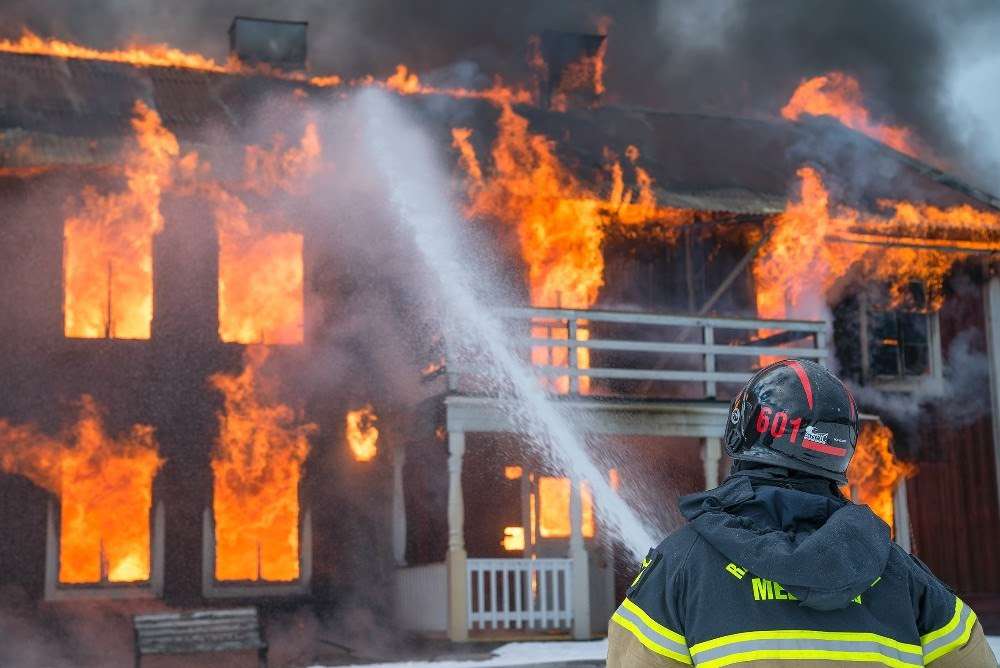 Frequently Asked Questions
U.S Bureau of Labor Statistics