Hi,
Welcome to the most comprehensive guide on insurance agent leads.
We promise that after you've read this guide, you will know exactly how to get both free and paid insurance leads, ask the right questions, and convert leads to policyholders.
In this article, compiled by the reputable team at Career Employers, we cover the following:
All these and more have been described in detail below; let's begin!
How to Get Free Leads as an Insurance Agent Company
Who said life insurance lead generation has to come at a cost?
With the right insurance marketing strategies, you can forego the cost of paying an insurance lead provider.
Some of the options suggested in this section might have upfront costs.
SEO (Search Engine Optimization)
Do you have a website for your insurance agency?
If the answer is no, you are losing out on hundreds of potential customers regularly and risk the possibility of being outdone by your competitors.
A website is a source for free insurance leads, especially when SEO is brought in.
Search Engine Optimization refers to the rules and provisions that search engines consider in ranking website pages.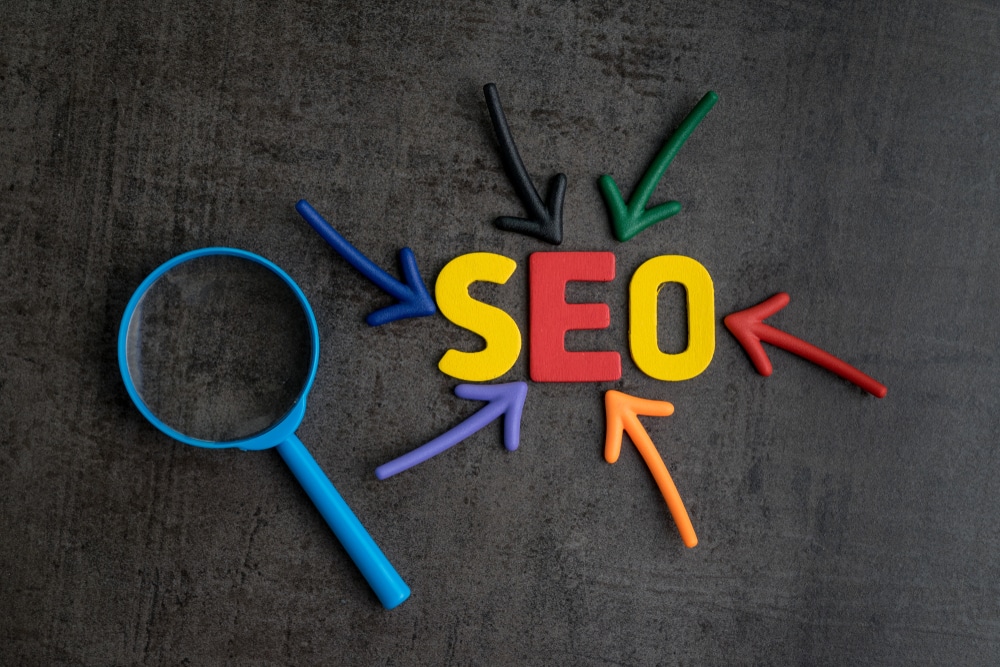 The adherence to set SEO rules determines the position of your website page on the Search Engine's Result Pages (SERPs).
SEO is crucial for your insurance business as it makes your products more visible, increases traffic, and also the opportunity for you to increase the number of leads you get.
You can get optimal ranking from health insurance leads to home insurance leads by getting in touch with an SEO expert.
You should focus your resources on several social media platforms, including Twitter, Instagram, Facebook, and LinkedIn.
Throughout the Covid-19 pandemic, TikTok has made a case by cementing itself in almost every economic sector, the insurance industry included.
By promoting your services on social media, you advertise your insurance services and products to millions of potential customers who use social media for several reasons.
Every insurance business owner only wishes for quality leads to come in; after all, poor quality leads are the stuff of frustration and waste time.
With quality leads not guaranteed, referrals from a satisfied client could come in handy as the quality of your insurance services and products are known.
You can also get potential customers and new business from family, relatives, colleagues, and community members.
Even when you get a client asking to cancel their policy, you should ask them to refer you to any of their friends and family should the need arise.
Be active in the community by hosting seminars, webinars, and other forums.
If you live in a tight-knit community that holds community events, you have a ready market to take advantage of.
Consider volunteering and participating in several of the events and build your reputation as a member of the community.
When the time is right, or you get the opportunity, talk about your insurance professional and the different services and insurance products you offer.
While it might be considered an ancient tool, business cards still come highly recommended in the industry.
Ensure that your business cards instill confidence and meet industry expectations while also providing your phone number, email, and other relevant contact information.
And while you might be concerned about generating insurance leads, you should first focus on creating a good rapport with the community members.
The social trust in place will make it easier for the community to relate with you and take up your insurance products.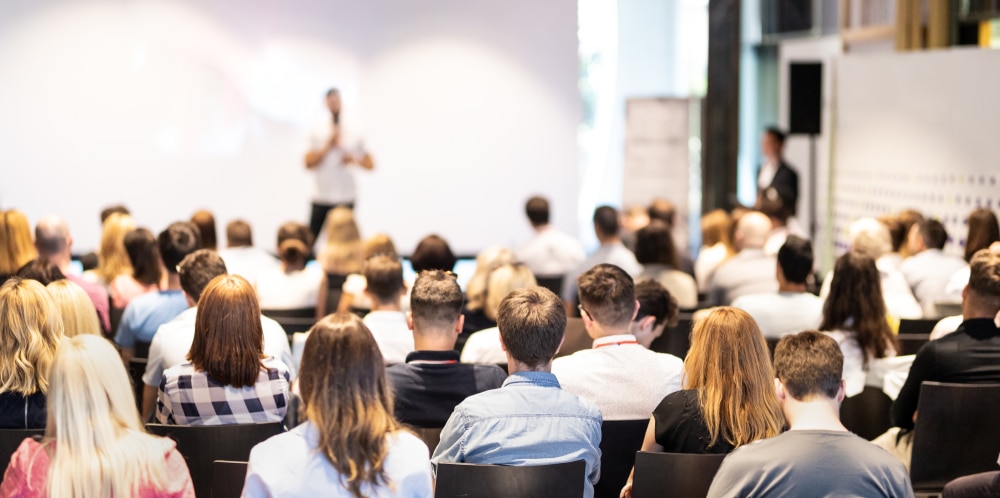 Back to the old and trusted
With the advancement in technology, it is easy for insurance professionals to be trapped by the more digital methods.
However, the same technology has created privacy laws, blocklisting, spam folders, and Do Not Call Registries that make it hard for one to connect with potential customers.
Here is where old-school tactics come into play.
Print advertisements in industry trade magazines can significantly increase the number of leads at a very affordable price.
Other tried and tested old-school tactics include fishbowl drawings, perusing announcements in the local paper, and posting in community boards.
Insurance business owners need a plan for conceptualizing and implementing any of these methods for guaranteed success.
Insurance Lead Generation Companies
Another possible avenue in acquiring quality leads is by using insurance lead companies.
However, the question is where to buy insurance leads?
The generation of leads refers to the never-ending process of finding potential customers for your insurance business.
Successful lead generation is critical to the growth of your insurance company as it keeps the engine old with a good flow of new opportunities and avenues to increase revenue.
Whether social insurance leads or life insurance leads for agents, identifying and pre-qualifying insurance leads can be a long, time-consuming, and sometimes frustrating process.
But thanks to technology and the internet, the days of cold-calling and using insurance agents' mailing lists are long behind us.
For those wondering how to get commercial insurance leads or where to get life insurance leads for sale, we recommend contacting any companies in the list below.
If you want to buy life insurance leads, we recommend using lead generation companies.
You should note that the companies detailed in this section have different insurance leads costs.
Insurance agencies looking to use the insurance leads companies should take the time to conduct their research on the costs of engaging them for their services.
Some companies specialize in certain types of leads, for example, auto insurance leads, commercial insurance leads, or life insurance leads.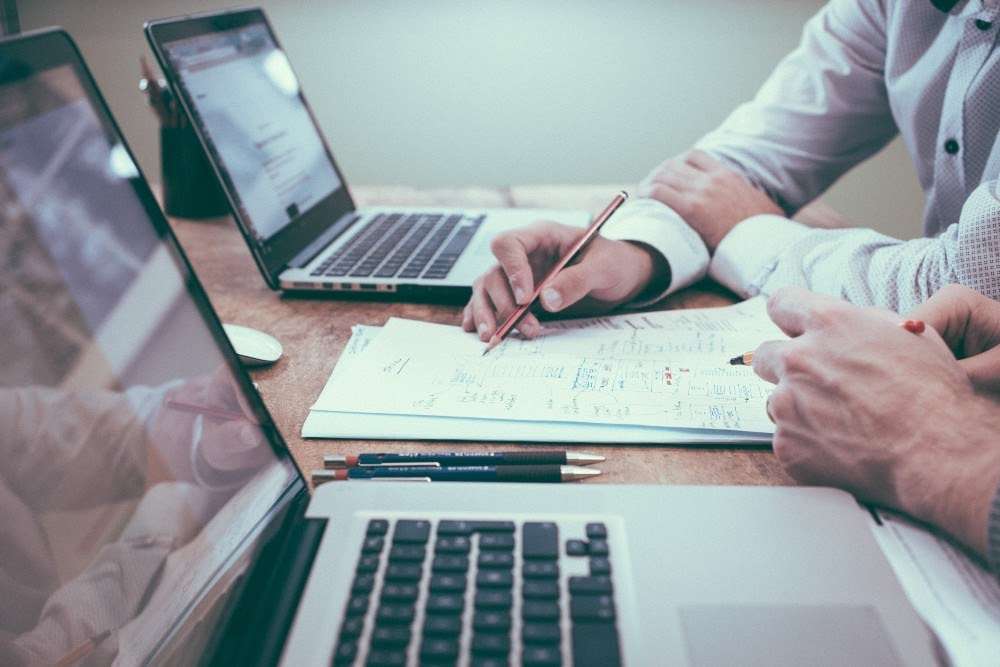 It is one of the leading insurance lead companies in the industry, topping charts in insurance lead volume.
The company works with insurance agents of all kinds, offering health, auto, and property insurance leads.
According to Insurance Lead Reviews, Quote Wizards leads the industry and is a popular option providing over 300,000 leads to more than 7,000 agents nationwide.
Some of the features that you can expect from Quote Wizard include:
Real-time Delivery
Availability of exclusive leads
Pause leads
Exceptional customer service
Training resources
Unique filter options
Option to return leads (within ten days)
Multiple Delivery options: Email, Live Transfer Calls, CRM, Push text, or custom integration.
This Pennsylvania-based lead company should be one of the first companies you contact for insurance leads.
Established in 2008, the company started by providing exclusive leads in the health insurance sector but has diversified its services by adding group health, medicare supplements, and commercial lines to its list.
Some of the features that you should expect from Benepath include:
Exclusive leads, if interested
Scheduling and Pause options
Aged leads
Integration to CRM software
Lead Return Options
Based in San Diego, NextGen Leads is a reputable insurance lead company that comes highly recommended.
Established in 2014, the lead company was established by industry veterans and professionals who understood the happenings of the business, allowing them to create a top-notch firm.
Unlike other companies in the industry, NextGen Leads specializes in health and medicare insurance.
If you were wondering where and how to get insurance leads for your health/medicare insurance company, NextGen leads are the experts to call upon.
Some of the features that you should expect from NextGen Leads include:
No minimum costs
All lead generation is in-house
No contracts
Quality and comprehensive customer support.
Real-time delivery
Affordable cost per quote, compared to competitors.
Custom Integrations with CRM and other software
Custom filters for precise market targeting
When incorporated well with your life insurance marketing ideas, you can rest assured to improve the efficiency of your sales and earn more from each lead.
Few lead companies can match up to Net Quote regarding notoriety and recognition.
The lead company is a reputable and famous lead provider in the insurance industry, known for its nationwide coverage and high-quality leads.
Regardless of your location in the United States, Net Quote is the lead provider to rely on for insurance leads across almost every product line.
If your main insurance product line is medicare, property, life, long-term care, or health, you can rely on Net Quote to provide quality leads for your insurance business.
The company allows its clients to make standard and custom filters, allowing the experts working behind the scenes to provide quality leads according to set targets.
Features that you can expect from Net Quote include:
Share leads as well as exclusive lead options
Real-time delivery of insurance leads
Free training resources are available
Both standard and custom filters
A 10-day window for clients to return bad leads
Tips on Buying Insurance Leads
Here are some practical and quality tips that you should consider when buying insurance leads.
Seek to get licensed in multiple states
From our research, your cost per lead will be higher if you target a specific geographic location, e.g., to a particular town or State.
However, if you are licensed in multiple states, your cost will be lower, and you will be able to negotiate for a discount with the lead provider.
With a license in multiple states, you are giving yourself a competitive edge over other competitors in the insurance industry.
From the information provided above, you can establish that most insurance leads offer both shared and exclusive tips.
While the cost per lead might be slightly higher, we recommend that you go for exclusive leads.
As the only insurance agency with the contact information, you have the time to nurture the client slowly.
Exclusive leads also increase your conversion rate significantly.
Shared insurance leads have probably received multiple calls within the day and will not give you the time of day to hear about your insurance products.
Purchase insurance leads in bulk
There is a dilemma when purchasing insurance leads in bulk.
As an insurance company, you need the capital to purchase, while on the other hand, the option is an affordable way to bring in leads.
Consider partnering with a colleague or another agency to split the purchase costs as a startup insurance company.
As a general rule of thumb, most service providers seek to avoid high-risk leads in the insurance industry.
But the exact reason is their allure.
High-risk leads have little or no competition, are affordable (since no one wants them), and if you can get a commission, you will get a sizable commission from it.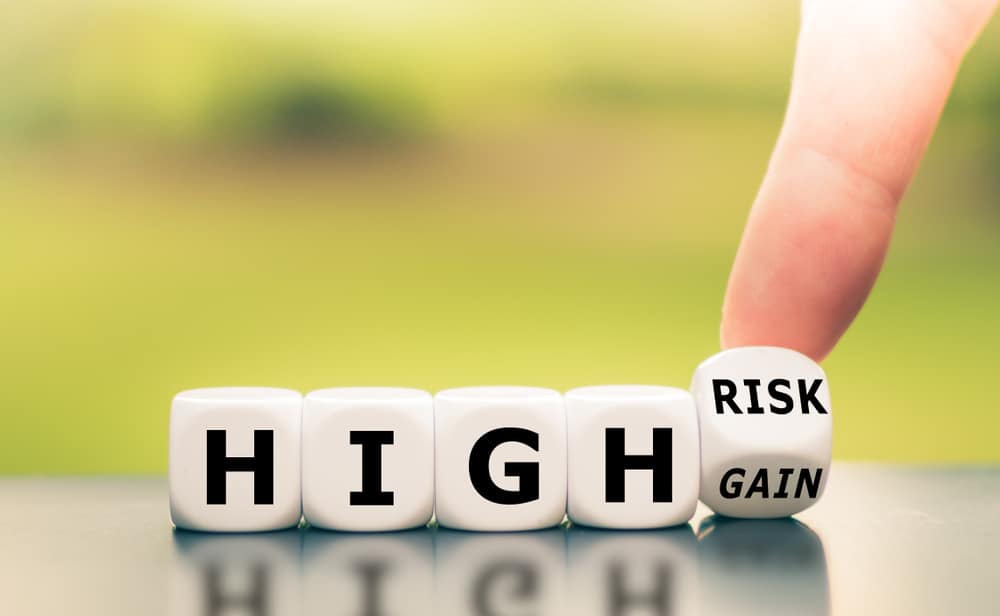 Questions to Ask Your Insurance Lead Provider
We know and understand you are concerned with how to get leads as an insurance agent.
That doesn't mean that you should not take time to engage a potential partner and know the intricacies of how they do business.
The team from Career Employer has outlined a few questions that you should ask your potential provider before choosing their services for the future:
Are you a lead generator or lead aggregator?
This information will save you some time and money since lead generators are the source of their leads while a lead aggregator purchase leads from other generators or aggregators.
Does your company recycle lead information?
As a rule of thumb, you don't want a lead's contact information that other insurance agents have already approached; talk about bad business.
Describe your level of customer service
This question is critical to your selection as there will come a time when you will need questions answered or some issue clarified by the lead provider.
Is there a possibility that you incentivize lead information?
From our experience, some companies "acquire" leads by promising free trips and giveaways to possible insurance clients.
Can I scale up the lead service or change the lead type in the future?
The number of leads that you acquire should grow hand-in-hand with the growth of your business.
There will also be times when you need to scale down, e.g., in the case of an economic downturn or a pandemic.
How many insurance lead packages do you offer?
There are no two insurance companies or agents whose needs are the same.
The lead provider should provide a range of service packages, offering flexibility and variety.
Can I pause my account at any time?
While the outright answer should be yes, most lead companies require their clients to show some commitment or have spent a minimum amount to pause the account.
Tips to Closing Your Insurance Leads
Insurance lead generation doesn't matter much if you cannot convert leads to purchased insurance policies.
This section will share tips and tricks that will go a long way to reducing the final expense of exclusive leads and improving your annual ROI.
Understanding the clients' needs
While agencies are concerned with the rate at which insurance products are purchased, they fail to understand the party's needs on the other side of the table.
We recommend training your insurance agents to derive this valuable information from phone calls or emails.
Taking a few more minutes to know the needs of homeowners, car owners, and business owners will substantially increase your conversion rate.
Using the assumptive close
To make use of the assumptive close, you need to be attentive to your potential client's verbal and non-verbal cues.
A sharp mind and ear will discern the exact moment when to spring the question and offer the home insurance or health insurance policy.
From the name, the method requires the sales process to jump a few rungs, with the insurance policy to 'assume' the sale has been finalized.
You can consider the assumptive close to being a guiding tool, leading the client from uncertainty to polished and locked insurance sales.
An example of an assumptive close is "give me your email address, and I'll get the paperwork started, and we can take it from there."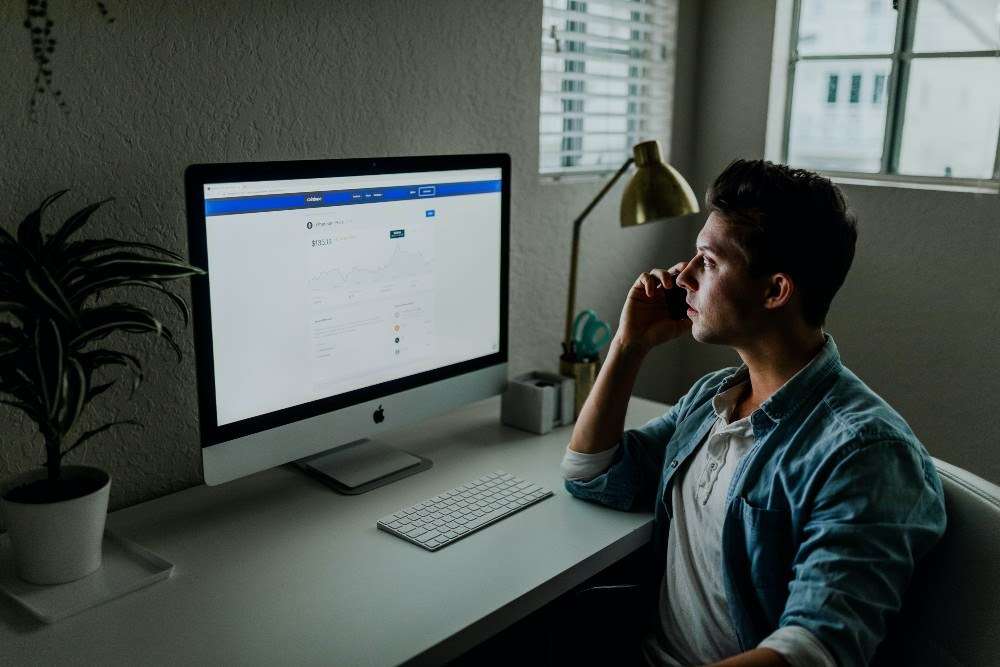 Do your salespeople have confidence?
Even with the best lead generation strategy and lead source, you and your team will be unable to close any new leads without confidence.
Confidence in posture, speech, and conduct portrays clarity, honesty, and increases the probability of improving your close rate.
To build confidence, you must have a good and detailed understanding of the insurance products in your portfolio.
An in-depth understanding of the network, the underwriting, doctors and medical companies in the region, and the claim process give you a better chance of converting life insurance leads.
The use of high-quality leads is not a shoo-in for new business for your insurance company without the confidence to match.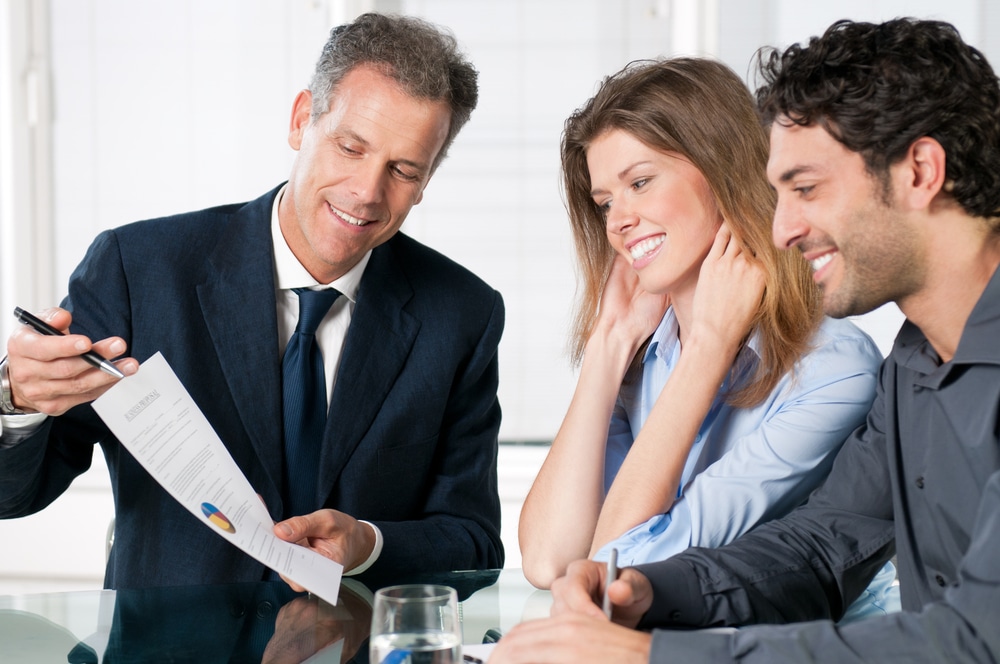 Treat each lead as a potential business opportunity
You might be convinced that you don't have the best life insurance leads compared to your competitors in the region.
But you might be at fault for your 'loser' perception as you begin the sales/closing process.
For you to close a significant percentage of your leads (regardless of the insurance lead type), pursue each lead as the last opportunity on your plate.
Follow-up of a typical lead could transform it into the best insurance lead for your business this year.
It could be a simple maneuver as sending out insurance quotes or sending a text message.
Insurance Agent leads – Conclusion
There you have it, our comprehensive guide on how to get life insurance leads or any other type of leads for that matter for your insurance company.
Regardless of the type of insurance business, insurance leads are a part of the industry.
Their role is bound to increase as clients become more particular about their insurance needs and coverage.
Insurance companies that want to survive in the industry must learn to incorporate the above.
Career Employer wishes you all the best in your endeavors!
Frequently asked Questions