Hi, welcome to another exciting and educational article on the best certified financial planner programs.
This article promises to expand your knowledge about the best CFP programs available, the criteria for choosing the best programs, and some comparative analyses of some top best CFP programs.
In this article, we shall look at:
CFP Programs – Online Vs. Traditional Classroom Learning
There are 2 categories of CFP programs: online and in-person.
Online CFP programs can be self-paced and have more flexible schedules.
Online CFP Certification programs are available for professionals (who want to advance their careers and take on more responsibilities) and personal financial planners (who wish to become a financial advisor or teach at university).
In-person programs offer more structure and support with a dedicated faculty.
A traditional college program works with younger students, and distance programs have been built for career-changing people or already in the business.
Most people find online programs more convenient, as they can be completed without uprooting themselves from home or work.
That said, in-person classroom CFP courses are ideal for those with more rigid schedules who need guidance and face-to-face interaction to grasp complex concepts.
Whatever mode you choose to learn, make sure that your study materials are up-to-date on current laws and regulations in your state.
The AICPA is an excellent resource for that kind of information, as well as other insights into what you can expect out of various programs around America.
Check out additional factors like course length and cost once you've decided between onsite and online classes.
In terms of the overall expense, both types of programs run about $10K-$30K over three years—but it's important to note that traditional schooling costs won't stop at tuition fees.
You'll also have travel expenses (or if you're an online student, time away from work), study texts/materials/supplies costs, living expenses during education periods; the list goes on.
Make sure your school has financial aid opportunities for their students so that finances don't pose an undue burden throughout your studies.
Choosing the Best CFP Program
While choosing your preferred CFP program, it would help if you considered the following:
Live Classes instruction rating
Availability of Online/in-person classes
Affordability of program costs
CFP certification exam pass rates
Overall performance of the CFP college
Small Class Sizes & Teacher-Student Contact
Capstone courses available
Self-study option availability
Faculty Qualifications
Variety of CFP Program Concentrations
Comprehensive CFP Program Curriculum
CFP certification exam pass rates for students who have taken and passed that college's program.
Although passing a CFP exam is required to receive a Certified Financial Planner certificate, some programs may offer complete financial planning courses that go beyond just passing an exam.
Finding out which programs provide coursework on specific topics may help you make your final decision.
If you are looking for a broad range of coursework, consider looking at schools rated well across many different topics.
Whether it's public universities or private colleges, there's sure to be a program that works with your schedule and budget while still providing you with quality CFP education.
There is no one size fits all approach when selecting a Certified Financial Planner program because ultimately, it's up to each candidate to choose their path towards certification.
With so many different choices, it is essential to take your time and do your research; you want to choose a school where you feel most comfortable and confident in its ability to prepare you for success.
Live Classes instruction rating: Most online financial planning programs usually have live classes each semester.
When you take a test online, your instructors and professors can see you, giving them more opportunities to assist if something doesn't go as planned or answer any questions you may have that aren't addressed by your classmates or fellow students.
It is helpful to talk to your teachers and instructors live.
Many of these schools also provide professional contacts within their network that work alongside these programs, giving you a better insight into what it takes to enter their field upon graduation.
Availability of Online/in-person classes: Online courses are becoming more convenient and affordable for many students.
As technology advances, these programs will become easier to access, making them a much better choice for those who don't have time to attend regular in-person classes.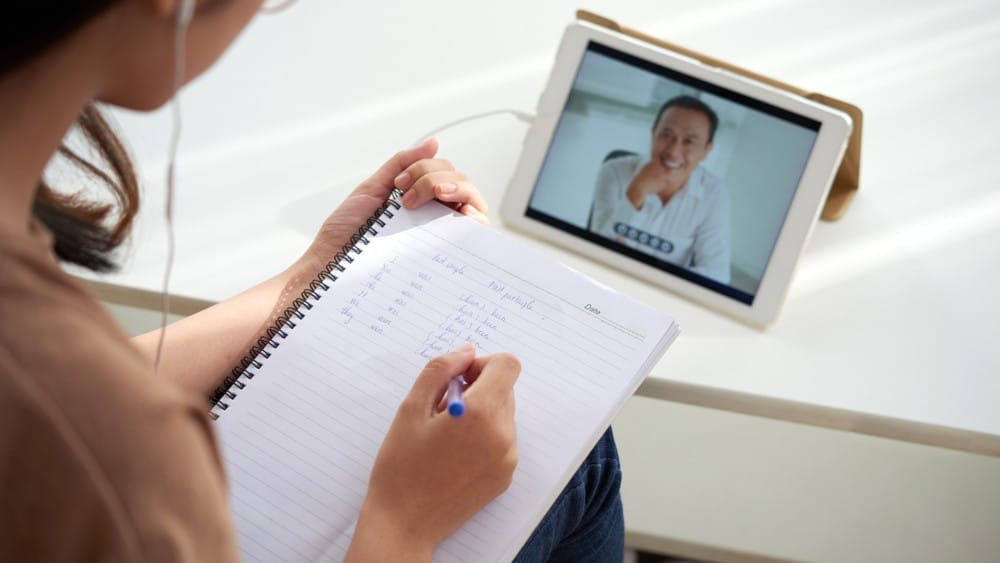 In addition, some schools offer webinars and live webcams that allow you to interact with your professors, ensuring that you're getting all of your questions answered accurately and within a reasonable time frame.
These features help bridge gaps or discrepancies between what you're learning in class and what you may need when entering your chosen career field after graduation.
Affordability of program costs: Another essential factor to consider when choosing a Certified Financial Planner School is cost.
You should choose a program with reasonable tuition fees and manageable financial aid options.
CFP certification exam pass rates: Recent data from 2021 suggest that 62% of CFP candidates passed their certification exam on their first attempt.
This number reflects the overall performance of schools that offer CFP programs.
Schools with top-rated certified financial planning programs can boast high exam pass rates.
Overall performance of the CFP college: Getting a good feeling for how your school is performing overall will help you feel more confident that you've made a good choice.
Look into their pass rates on certification exams, job placement assistance, and overall alumni satisfaction.
Small Class Sizes & Teacher-Student Contact: The smaller your class sizes are, in most cases, the more time each student has with teachers and professors.
Capstone courses available: A capstone course is a course where you can apply everything you've learned throughout your program.
If your school doesn't offer these, it is best to transfer to one that does.
These are essential to better prepare you for passing exams and entering your chosen field of work.
Unfortunately, many schools don't teach all these concepts individually, making exam prep difficult once you start college.
Self-study option availability: If you're not able to attend an in-person class, you'll want to look for a program that offers a self-study version of its courses.
Online programs will often provide video recordings of each lecture and offer online discussion boards.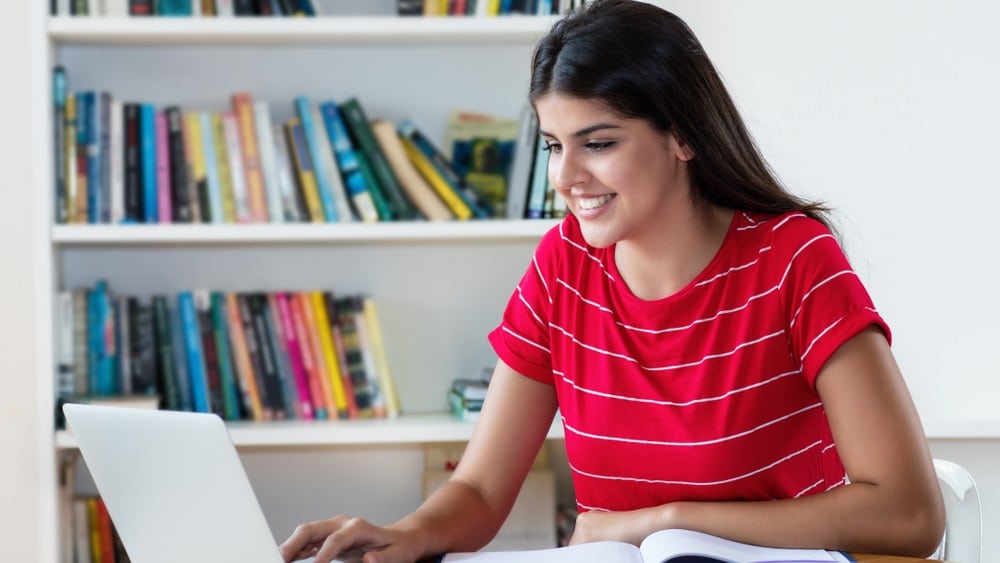 Some even allow students to send questions to professors and other students via email or Skype.
This feature is handy if you have any hearing disabilities and may otherwise be unable to participate in classroom discussions.
Faculty Qualifications: A qualified faculty will be integral to your success in a CFP program.
It would help if you looked for instructors who have a background in finance and experience in teaching and coaching students through courses.
An ideal CFP professor will also provide individualized attention to each student.
The number of faculty who are certified instructors is crucial.
Make sure your prospective program has a good ratio.
For example, a CFP program with 4-5 certified financial planners will probably have much better content delivery than one with only 1 or 2 accredited instructors.
Variety of CFP Program Concentrations: Another telltale sign of a great school is that they offer classes on diverse financial planning topics (i.e., not just Personal Finance).
These will often include Investment Planning, Analysis & Management, Portfolio Strategies, and Life Insurance Planning.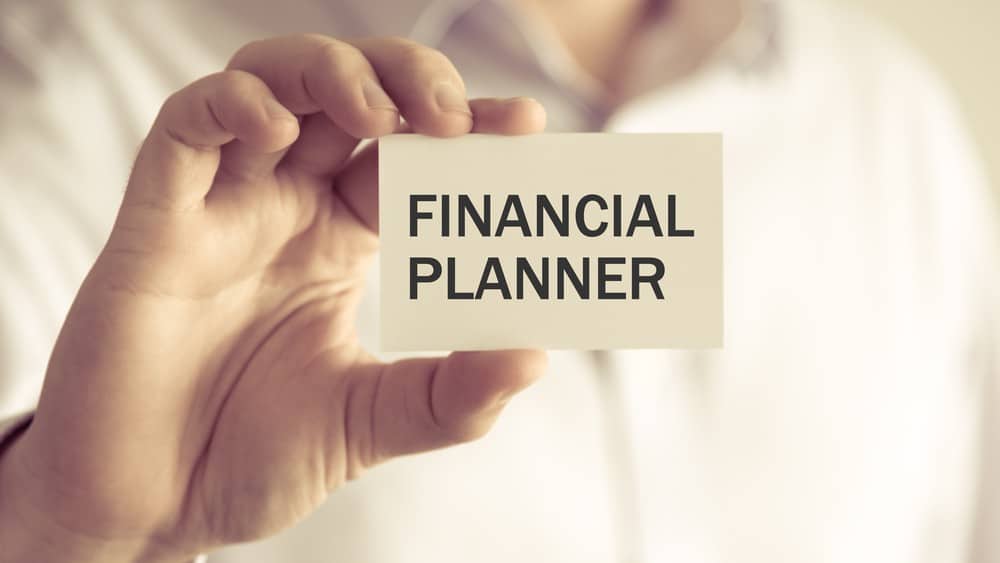 Often students may also find many courses focused on specific industries like Taxation or Estate Planning.
The diversity here is essential to ensure you are exposed to a wide range of financial planning applications, so you can fully understand how it all comes together when working with your clients.
Suppose a school only offers one class (Personal Financial Planning).
In that case, there might be an issue with specialization, though typically, these schools also have faculty who teach in other areas as well).
A program that spans multiple disciplines is much more likely to equip you with true breadth in the knowledge of financial planning applications – which leads to higher quality career options post-graduation.
Comprehensive CFP Program Curriculum: This is one of the most crucial criteria for selecting a program.
A financially well-rounded curriculum helps you achieve your goals.
It should incorporate all facets of financial planning into coursework such as economics, money management, retirement, investments, and insurance.
A good program will present information from a holistic perspective and look at things from an investor's point of view rather than just an advisor's or broker's point of view.
The more practical your education is, the better it will be for you in real-life situations with clients and investors.
It should also have adequate attention to tax planning and be current with recent changes to tax laws and proposed changes for upcoming years.
Students can only learn so much from textbooks; seeing principles put into practice by seasoned professionals can provide valuable insight for aspiring financial planners and help them prepare for what's ahead in their careers.
Good programs integrate guest speakers that are working professionals, practitioners who work with accredited institutions (like banks), and non-profit organizations like Rotary Clubs, community centers, and hospitals.
It's essential to stay on top of industry trends, so it pays to hear from peers who might share their experiences about new markets or new ways of doing business within your field.
Comparing Top CFP Programs
Whether you want an online financial planning program or an on-campus program, it's essential to know what they offer before committing to one school over another.
Here are some factors you'll want to consider when comparing top CFP programs:
The schools that graduate more students who become CFP professionals are a great place to start your research.
The number of CFP programs approved by the certified financial planner board of standards will significantly improve the school's reputation.
The following shows a comparative analysis of CFP programs of five schools in America:
The analysis considers CFP pass rates, fees, classroom platform availability, program reputation, and more.
The rating ranges from 1 to 5, where 5 is excellent, and 1 is poor.
| | | | | | |
| --- | --- | --- | --- | --- | --- |
| | Boston University | College for Financial Planning | Texas A&M University, Financial Planning | The American College of Financial Services | University of Georgia Terry College |
| Main Differentiator | Faculty and experience | Pass rates | Some courses have classroom options | Reputation | Customer service and perks |
| School or Program Quality and Reputation | 5 | 4 | 5 | 5 | 4 |
| Quality and Ease of Website Navigation | 5 | 4 | 1 | 1 | 5 |
| Quality of Class Platform | 4 | 5 | N/A | N/A | 5 |
| Staff Expertise | CFP® Certified | Some CFP® Certified | CFP® Certified | CFP® Certified | CFP® Certified |
| Promotions Offered | Yes | No | No | No | Yes |
| Price Point | Moderate | High | Moderate | Low | Low |
| Association Discount | FPA – 10% | FPA – 15% | No | No | No |
Suppose you're looking for a way to expand your knowledge base, become more attractive to hiring managers, and open yourself up to career opportunities in financial planning.
In that case, a financial planning preparatory program is likely an excellent place to start.
These programs are increasingly getting more popular, and there's no better time than now to enroll.
The best part?
Most of these programs offer flexible coursework schedules that allow you to work on your education at your own pace from anywhere around the world.
Plus, most courses can be completed within just a few months and with competitive tuition rates.
Regardless of your reasons for pursuing a certified financial planning program, it's never too late to improve your educational credentials and your overall potential as an employee or entrepreneur.