Hello and welcome!
Today we'll be taking a profound dive into Financial Planner Entry-level Jobs, a very important post in the financial services industry.
It will give you an adequate understanding of this kind of job type.
Once you have read this guide, you will get a better insight into:
If you're interested in this line of work, then read this article all the way to the end.
So, let's begin, shall we!
What are Financial Planner Entry-level Jobs?
Financial planner entry-level jobs are jobs that are developed or allocated for recent financial planning graduates.
This level of the job does not often require prior work experience in the field or profession.
These positions may necessitate some on-the-job training as well as some certifications.
Many entry-level positions are part-time and do not offer benefits.
Financial Planner Entry-level Jobs Requirements
To work as an entry-level financial planner, you'll need various credentials, including a bachelor's degree and, in some cases, certification or licensure.
Economics, math, accounting, and finance are all good college courses to take.
Although you may not require certification or licensure to begin working with clients as an entry-level financial planner, many employers expect you to earn a CFP credential.
A Series 7 license is required if your job requires you to sell securities.
Analytical thinking and interpersonal communication abilities are also required.
General Entry-level Job Requirements
A bachelor's degree in accounting, finance, law, business, or mathematics is required.
Employers don't usually have precise prerequisites for a field of study, but a bachelor's degree in one of these disciplines can help you get a job.
Make sure you possess the necessary personal attributes to work as a financial planner.
These professions frequently market their services to clients, which necessitates strong sales, interpersonal, and public speaking abilities.
To help customers comprehend the greatest investment choices to accomplish their financial goals, good arithmetic and analytical skills are also essential.
Obtain professional licenses in accordance with your state's regulatory board and the North American Securities Administrators Association.
Financial planners sell stocks, bonds, mutual funds, and other products to their clients because they manage their investments and sell insurance. Therefore it is best to understand and apply for all licenses required for professional practice.
Job openings for entry-level financial planners can be found everywhere online.
The majority of organizations that hire these specialists advertise job opportunities on job boards on the Internet, in newspapers, and on their own websites.
Some firms hire recent graduates and help them gain the necessary licenses, and the majority will provide on-the-job training on the company's products and services.
Tips for Climbing Higher
The Certified Financial Planner (CFP) credential, awarded by the Certified Financial Planner Board of Standards, will help you advance in your profession as a financial planner.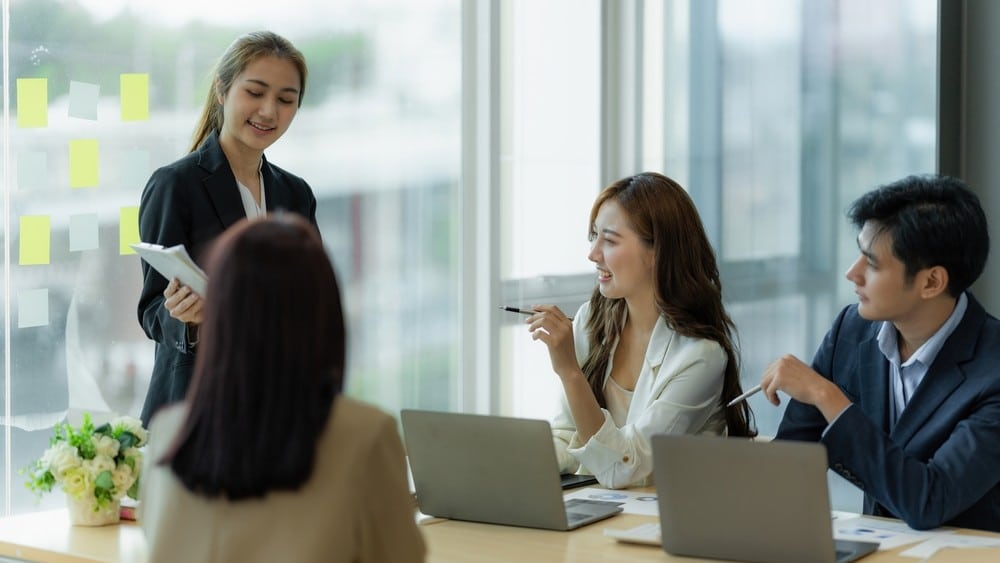 A bachelor's degree, three years of professional experience, passing an exam, and abiding by the board's code of ethics are all required to get the credential.
Financial Planner Entry-level Jobs Salary
The average annual salary for an Entry Level Financial Planner in the United States is $55,507 per year as of January 25, 2022.
If you do a quick salary calculation, this works out to about 20.65 dollars per hour. This works out to 1,156 dollars per week or 4,625 dollars per month.
While annual salaries as attractive as 99,700 dollars and as humble as 22,400 dollars have also been reported.
The preponderance of Entry-Level Planner salaries in the United States currently ranges from 39,500 dollars (25th percentile) to 70,900 dollars (75th percentile), with top earners (90th percentile) making 86,000 dollars annually.
The average pay for an Entry Level Financial Planner varies widely (up to 30,500 dollars), signifying that there may be countless prospects for advancement and higher pay based on skill level, years of experience, and location.
In terms of entry-level financial planner salaries, New York is ranked first out of fifty states.
Financial Planner Entry-level Jobs Description
Your job as an entry-level financial planner is to help your clients prepare for and attain their financial goals and make sturdy financial decisions.
They evaluate a person's financial situation, as well as their financial goals and aspirations, and give direction on how to best meet those financial needs.
Understanding their present financial condition and recommending certain investments or other alternatives that can provide short- and long-term financial stability are your obligations.
In addition to advising clients, you may conduct administrative, sales, and marketing tasks in an entry-level position.
Some financial planners specialize in working with individuals only, while others focus on small company planning or other areas.
A financial planner's typical responsibilities include:
Market analysis
Market research
Client recruitment and solicitation
Examine the requirements and objectives of clients
Recommend approaches
Put strategies into action
Keep an eye on client accounts
Identify fresh possibilities
Observe the Securities and Exchange Commission's rules
They do not only examine clients' financial status but also give advice that would help them with their investing strategy.
Clients' strategies are frequently carried out by planners.
As a financial analyst, you should note that clients' demands are diverse, encompassing both short- and long-term objectives, and it is the duty of a financial planner to propose a strategy that covers all of them.
A client, for example, may wish to start a full-time retirement fund or wealth management in addition to saving for their children's college fees, which may be only a few years away.
A financial manager or planner must have a thorough understanding of investment markets as well as a flair for picking the finest stocks, bonds, and mutual funds to be successful.
Recruiting new clients is another important aspect of the profession, especially when you're first starting out. Traditional advertising, mailings, and cold calling are used by financial planners to accomplish this.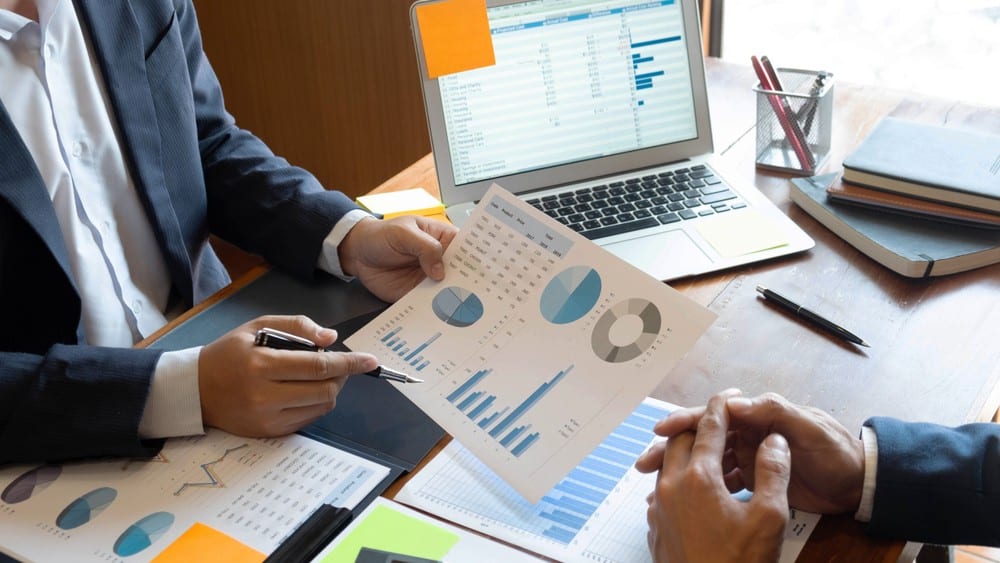 They may also hold financial planning seminars or present at other people's seminars.
Financial planners can do more to grow their business through word of mouth as their client base grows, presuming their present clients are content with the investment advice they are receiving.
As an entry-level financial planner, you will typically have the opportunity to work in a variety of sectors or work environments before deciding on a career path.
Financial planners from a variety of disciplines offer a wide range of financial services such as life insurance, estate planning, and other financial products. Others specialize in one area, such as retirement planning or tax law.
They also operate in a wide range of environments. Many work for huge corporations such as broker-dealer investments, client service firms, financial services industry, or insurance companies, while others prefer to work for a small business or on their own.
Financial planners who work for themselves are frequently part-time salespeople.
They must sell their services to attract future clients. Therefore, they devote some of their after-hours time to conducting seminars or networking at various events.
Example of Financial Planner Entry-level Job Posting
This section reveals the sort of job posting on financial planner entry-level jobs at New York life Oklahoma and what to expect on such a job alert.
Job Posting for Entry-level Financial Planner Jobs
Job Title: Entry Level Financial Service Professional job
Do you have a penchant for building successful, analytics-based plans and excellent listening skills?
We're looking for a money-conscious individual who wants to enter the financial services field!
Our ideal entry-level personal financial advisors must enjoy building long-term connections and be knowledgeable about financial statistics, company administration, estate planning, mutual funds, and other related topics.
Apply now if you have excellent communication skills and a keen eye for detail.
Our company is growing quickly, and we're searching for a new financial advisor to join our team.
The ideal candidate will be enthusiastic about understanding the ins and outs of financial services in order to aid our consumers in achieving their financial objectives.
Excellent communication, superior analytical and arithmetic skills, and sound decision-making are all essential components of successful financial planning.
Apply now if this sounds like you!
Are you seeking a job with no ceiling on your earning potential and plenty of opportunities to advance your career?
To lead our team to success, we're looking for a creative sales manager.
To assist us in reaching our sales goals, you'll be in charge of developing sales strategies and objectives, creating sales targets, and reviewing the team's sales performance.
We want to read from you if you're a natural leader who enjoys intriguing challenges with monetary rewards.
Through our insurance, annuity, and investment products, we strive to bring financial stability and peace of mind to our customers.
In all of our contacts with policy owners, business partners, and one another, we operate with honesty and humanity.
We serve as long-term stewards, grounded in both confidence and humility.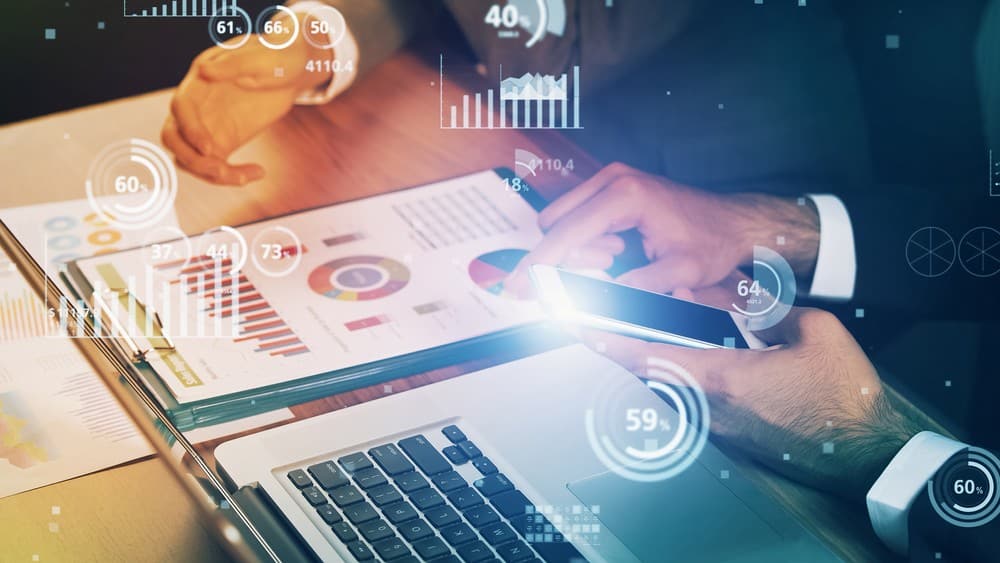 We're here to stay, a testament to both New York Life's longevity and our commitment to doing the right thing in business and society.
Everything we do is focused on one goal: to be there for our policyholders when they need us.
We're looking for an enthusiastic, strategic, and determined financial advisor to fill an entry-level position with opportunities for advancement and a bright future.
The need to help clients define and realize their financial goals through a variety of planning services will motivate our ideal applicant.
Join our team to improve your risk management, estate planning, debt and investment management, real estate, retirement planning, mutual funds, investment possibilities, and other abilities.
Start the application process today if you're committed to providing outstanding client service, and this sounds like a good fit.
Compensation:
Median Annual Wage: $67,000 – $94,000
Responsibilities:
Present prospective solutions using a broad range of our financial products and services, such as fixed and variable annuities, life insurance, and mutual funds.
Develop a customized, long-term strategy and receive practical experience assisting customers in establishing and achieving their financial objectives.
Assist customers in accomplishing their financial objectives by making strategic plans, products, and investment recommendations.
Assist new clients in becoming trusted advisors by taking proactive steps to find, identify, and build prospects.
Accept the position of a structured yet coachable team player who is willing to learn from other team members.
Create personalized financial plans for each client based on their life stage, work situation, and changing financial demands.
Qualifications:
Seeking a demanding and rewarding career as a goal-oriented, extremely motivated financial professional.
Valid FINRA Series 7 and 63/66 licenses are encouraged but not needed.
A fundamental awareness of a financial advisor's or financial consultant's responsibilities, as well as an interest in the financial business and financial goods, are required.
Cultural market knowledge is a plus.
Sales experience is required.
Seeking a demanding and rewarding career as a goal-oriented, extremely motivated financial professional.
It is necessary to have prior experience in the financial services and/or insurance industries.
To construct a strong foundation of customer service for all clients, superior communication, relationship-building, and math abilities are required.
A requirement A bachelor's degree in business administration, finance, or an area linked to it is required.
If you're a:
Highly energized
Goal-oriented
An excellent communicator
Organized
Are you looking for a lucrative and challenging job?
We'd want to find out more about you!
About the Company
New York Life is particularly linked with our client's interests and values because it is a mutual organization with no investors or outside owners. We had a 170-year track record of achievement in the sector.
The following are some of our accolades:
A commitment to collaborate with you in order to secure a secure financial future for both you and your clients.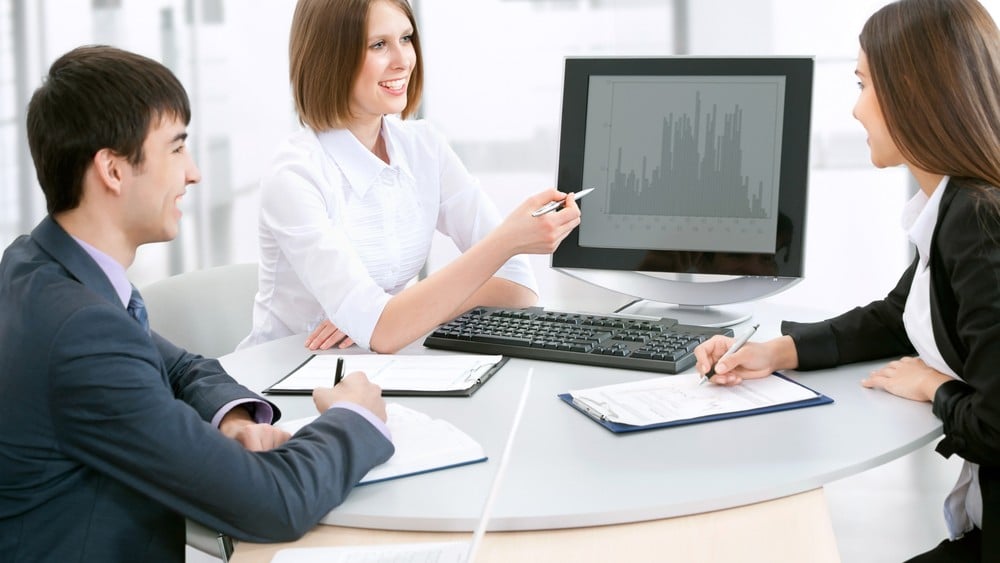 In 2019, Fortune ranked 71 on the list of the top 100 companies in the world.
Any United States Mutual firm with the most MDRT members in 2019.
Standard Poor's (AA), Moody's (Aaa), Fitch's (AAA), and A.M. Best's (A) are the highest financial strength ratings currently given to any life insurer as of July 30, 2018.
Pros and Cons of Financial Planner Entry-level Jobs
The advantages of working as a financial planner extend far beyond monetary pay or recognizing a client's financial needs.
As affirmed by the Bureau of Labor Statistics, the financial planning profession is expected to grow at a rate of 13-15% from 2015 to 2025, which is much higher than the moderate job viewpoint of 6-7%.
Here is part of some of the essential benefits of starting a career in financial planning:
Providing Valuable Advice
While providing useful suggestions is not always the grounds on which financial planners pursue a profession in the field, nonetheless, it is typically the most satisfying component of the career.
Clients are repeatedly overwhelmed and bewildered about what insurance or investments products are best to engage in.
The most important duty of an entry-level financial planner is to educate customers so that suitable decisions can be taken.
A client's financial success frequently equals the client's planner's success.
Unlimited Earnings Possibilities
The income potential of most financial planners is endless. Commission-based, fee-based, or a hybrid of both financial planners are available.
This implies that your revenues are determined by the quantity of recurring revenue or new business you generate each year.
Planners have the flexibility to earn as little or as much as they choose, depending on their pay structure.
Flexibility in the Work Schedule
When starting a new job, finding the consonance between personal life and work may be difficult, and financial planners are no exception.
However, after a planner has built up a customer base, the job allows for more flexibility in working hours.
Although entry-level planners have little power, seasoned planners have the edge of scheduling consumer appointments around their private schedules, authorizing them to work much lower than a full 40-hour every week over time.
Structure of Creativity in Training
Financial planners have the liberty to be resourceful when it comes to attracting new customers.
Some cater entirely to Millennials, while others focus on the Baby Boomer group. Another generation to help is Generation X.
Planners can also choose to focus on specific types of clients, such as attorneys, business owners, or doctors.
They can also furnish customers with a wide range of services and products, including investment management, financial planning, retirement plans, or disability or life insurance, allowing them complete control over their techniques.
While there are so many concessions to functioning as a financial counselor, there are also some disadvantages to consider.
An Industry with a High-Stress Level
When beginning out in this field, financial planners may face a lot of stress. The financial services business is closely linked to global and domestic market performance and is cyclical.
Clients turn to their planners first when the economy is performing poorly.
Entry-level financial planners are continually regulating their clients' emotions in response to market downturns, which can direct to a lot of pressure over time.
Prospecting on a Regular Basis
It is not simple to begin a profession as an entry-level financial planner.
A whole lot of financial services organizations have sales allocations to be satisfied each month, which implies that—until a substantial customer record is designated—planners are continuously in search of fresh prospects.
The portion of effort and money expended building and maintaining lucrative prospecting systems causes a lot of stress for planners who quit the financial services profession.
Creating a business record is a difficult component of the job for entry-level planners with a modest personal network.
Requirements for Compliance and Regulations
To offer financial plans or sell goods to customers, financial planners must be licensed. Obtaining those licenses might be a lengthy procedure.
In addition, planners, particularly entry-level planners, must take a specified amount of continuing education courses every year in order to maintain their licenses, and they must hold omissions and errors insurance coverage all throughout their professions.
Maintaining these compliance and regulatory obligations is important for protecting customers from malpractice, whereas it can be time-consuming and costly for a financial planner.
Because of the aging population and the lengthening of retirement periods, there is an increasing demand for financial planning services.
From 2018 to 2028, the number of financial planning employment is predicted to grow by 6-7 percent, which is speedier than the national average growth pace.
A variety of personal characteristics are required to be a successful entry-level financial advisor. Among them are the following:
Personal abilities: Having strong interpersonal abilities allow you to transmit crucial information to your clients with confidence and empathetic understanding.
Sales: Your ability to offer your services and financial goods will build your customer list and produce cash.
Economic developments, regulatory changes, and other pertinent facts must all be considered while providing appropriate financial advice. Analytical abilities are required to do so.
You will also require the following in addition to these:
Communication and client-relationship abilities
Competencies in business development
Investigate the field of wealth management
Thinking in terms of facts and figures
Interpersonal communication is a phrase that refers to the exchange of information between two or more people
Orientation toward specifics
Empathy
As an entry-level financial planner, you have the foundational knowledge and skills you need to advance in your career. Here are some careful steps you can take to advance further in your professional path:
Earn a Bachelor's Degree
Completing an Internship is required. Obtaining an internship with a financial planning firm or a lone practitioner while still in school is a wise decision
Find a job that you enjoy
Become a Certified Professional
Additional education should be pursued