Hello friends, welcome once again to this career guide!
Today, we will talk about the available resources for Web Designers.
In this article, you will learn how to utilize Web Design Tools that will not just make your work easier but will make them look more professional.
At the end of this article, you will know your options and will be able to decide which one is best for you based on your budget.
Here are some questions that will be answered in today's guide:
What are web resources?
How many types of web resources is available?
What are the best web resources for a beginner Web Designer?
Should I choose a free or paid Web Design Tool?
Let's find the answers right away!
What are Web Resources or Web Design Tools?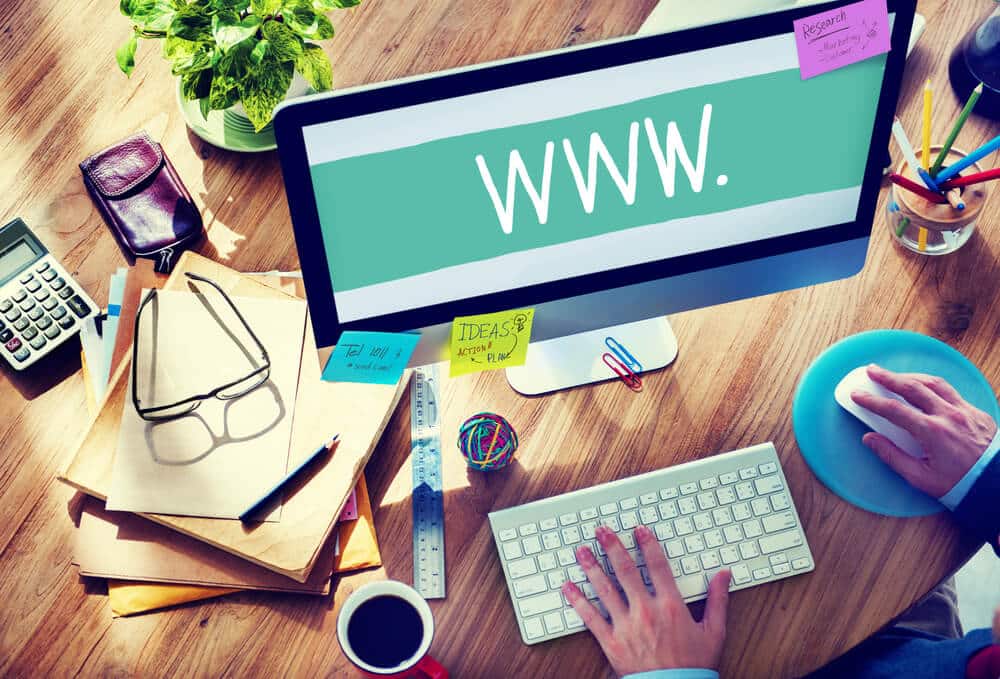 Any resource or online tool connected to the internet or world web is known as a web resource.
Web resources could be abstract, physical, or digital.
Each web resource can be identified through internet identifiers known as "Uniform Resource Identifiers."
Are you still wondering what they do?
The thing about the internet is that people have found it to be visual creators, especially for Web Designers.
They are not just concerned with the contents of a web page but also with how a website looks because they know that the appearance of a web page is as important as the texts on those pages.
So, if the website looks unprofessional, it depends on the reputation of the organization that owns the web page.
The audience can easily tag an organization as unreliable and a scam from a poorly designed web page.
The point is that since humans are now tending towards being more visual, they can easily be turned off just by the appearance of your web page.
To appeal to your audience, you need a well-designed website to help convert potential customers into active ones.
Most companies contract the design of their pages to Web Designers, and Web Designers, in turn, use these web resources when executing simple design commands.
In this article, we will look at these web resources that can help you as a Web Designer keep up with the ever-changing digital design trend.
And guess what? You do not have to break your bank account to improve the website's appearance.
Some of these web resources are free, yet they are functional.
With the help, you can effect significant changes easily and quickly.
As we examine the following web resources, we hope you will find some inspiration to improve the quality of your designs, no matter what level you are at in this career.
Please take note of each resource and evaluate its functionality and aim.
For the paid resources that will be examined later in this guide, consider whether they are worth investing in.
One of the things you need to consider when making this decision is the features and the cost.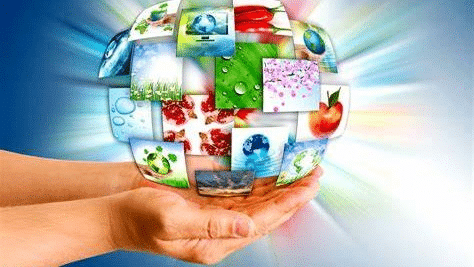 Finally, you don't have to limit yourself to just a few.
Feel free to navigate through several resources and test them out to learn which of them will work best for both your current project and future ones.
We may not know exactly which web resource you are looking for, but our recommended list will help you find the best Web Development Tool.
We will first start with the best free web resources and discuss the best-paid Web Development Tools for beginners and expert Web Designers.
Free Web Development Tools for Web Designers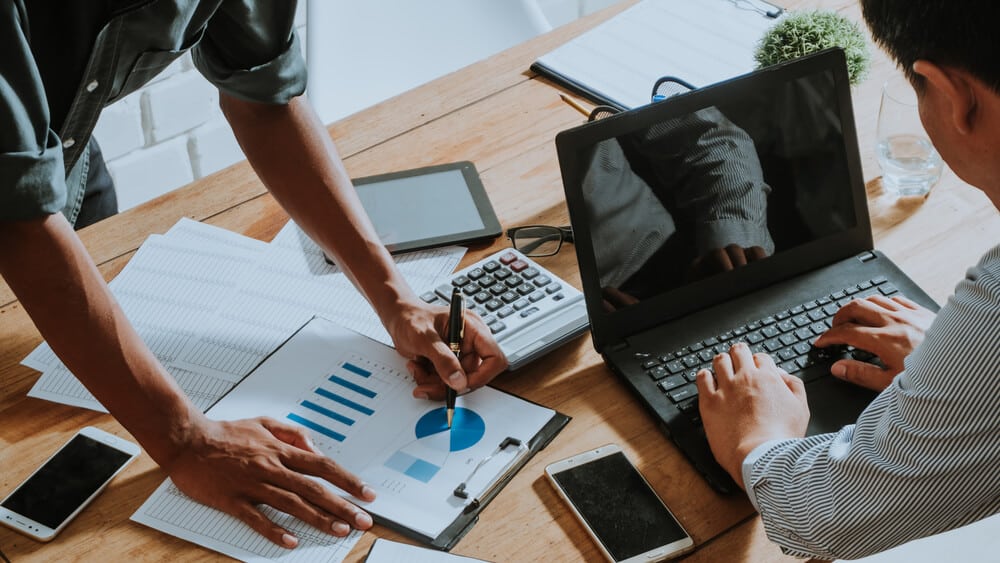 Here are some of the best free web design tools for Web Designers:
CMS Hub
If you are a beginner and have been actively searching for Web Design Software just for you, here you have it.
The good news is that using this web development resource is free and compatible with any operating system you may have.
It is a raw web development and content development resource with several editing features like functional templates, drag and drops editor, an SSL certificate, and so on.
Do you need knowledge of programming before you can use this online tool? No!
You don't need to be proficient in coding or programming before you can build and launch your personal or business site through CMS Hub.
Here are also other things you can do using the CMS Hub:
Website Design
Managing web content
Wireframing
Mapping of URL
Reporting Analytics
Web Security
Collaboration
The web design tool was also designed to work on other platforms like sales and marketing, CRM, and service software.
WordPress
You might have heard about this tool because it is popular among Web Designers for many reasons.
One reason is that it is free to use.
You do not have to pay to use this "open-course content management platform."
Another reason for its popularity is that beginners can easily design their website and launch it within a few minutes.
On its user-friendly interface are thousands of free templates and plugins that you can download for free, install, and use to improve the functionality of your webpage.
The availability of plugins reduces your need to learn coding and other programming languages before you can use WordPress.
A third reason why many beginners trust WordPress is that it is compatible with any kind of operating system.
Note that while it is so free to use this Web Development tool to design your site, running your website on their platform costs some money.
Please do some research to find out how much it will cost.
Figma
Wireframing is one of the first things you'll have to learn as a beginner Graphic Designer.
Figma has created a name for itself as one of the best (if not the best) design tools for beginners aiming to perfect their wireframing skills.
Apart from being a great design tool, the platform allows for collaboration between several Designers.
Learning Graphic Design from colleagues and mentors has never been made easier.
Since Figma is web-based, you only need to log into the internet to use it; no need to download any application.
It has a free version, a professional version, and an organization version.
The free version offers the services mentioned above.
However, there are limited templates, team members, and editors.
With the free version, you cannot have more than one project team, although you can have many teammates in that same project team.
With the Pro and Org. versions, you can create more than one project team and access much-improved analytics.
Sketch
Sketch is a free Web Design Tool that is popular among Mac users.
Its free version was designed to be user-friendly, and it has an easy interface with collaborative features.
The OS-based design tool was built to help you design websites and other web applications.
The Design Tools have the 'vector tool' that makes these features work seamlessly.
The only disadvantage is that non-Mac users may not be able to use it.
If you prefer your workflow to be on the Windows or Linux operating systems, you should consider choosing a different Web Development Tool compatible with your operating system.
Apart from Web Design, you may use the Sketch online tool for:
Prototyping
Collaboration
Design of user interface
Wireframing
Lunacy
Currently regarded as the best Design Tool for developing unique user interfaces by many experts, this free Design Tool is available across all operating systems.
It was created as an alternative to the Sketch Design Tool, and it has grown to be a full-fledged software for Graphic Designers because of its impressive features.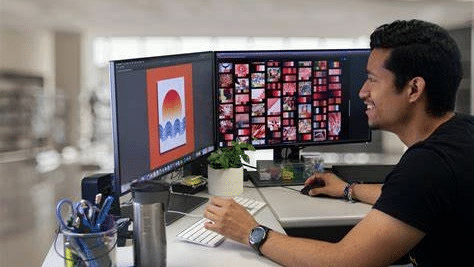 When it was launched years ago, all you could do with the Lunacy app was "sketch files on windows," but compared to what we have today, it has all the features you would expect to find in Graphic or Web Design Software.
Although you can still sketch files on windows, you can also sketch files on Mac without any issues.
As with other Web Development Tools discussed so far, you can do all of the following on the Lunacy app in addition to Designing Web Pages:
Prototyping
Design great user interfaces
Wireframing
Collaborate with other users
Adobe XD
Adobe XD boasts of being available for developers on Android, IOS, Windows, Mac, and even the web.
You can use this online prototyping tool if you are a fan of Adobe Cloud Creative.
Although Adobe's chain of a grain of software (Photoshop, Illustrator, and InDesign) are the commonly talked about software.
Still, Adobe XD is a go-to online tool for the Web Design community.
Although a paid software, it appears on the list of free Web Development Tools because it has a free version that still has 70 percent of the expected features.
Its unique features include the repeat grid through which Web Developers can use content like images and texts to create and populate grids on a web page.
You can also use the repeat grid to test the variations of spacings between the elements in the user interface (UI).
Origami
If you are an animator, this is one of the best tools you can get for free on the market.
It has all the features you would expect, like sketching, creating quality prototypes, and great user interfaces.
With Origami, you can create mobile versions of web prototypes and UI interactions.
Page interactions are one of the most mentioned features by expert web developers—that is why this software is functional within the web community.
And here is the most exciting part: you can use another Web Design online on Origami.
For example, you can integrate Sketch and Figma into it and keep all your data and designs secured.
The Designers of the Facebook app used Origami when designing their UI.
The only disadvantage with this Web Design Software is that it is only available for macOS.
InVision
InVision is a sophisticated mobile software that is available on Windows, Android, and IOS devices.
And what is more? It is also free to use.
This online tool allows you to desire web pages for various screen sizes quickly.
It also has lots of features that allow users to collaborate on different.
It is up there with other Web Design Tools we have discussed earlier, like Adobe XD, Figma, and Sketch.
Extended use of the tool can be quickly downloading applications from the Play Store or the IOS store.
Paid Web Development Tools for Web Designers
WordPress
Although mentioned on the list of free Web Development Tools, it still appears here because paid packages are available for users.
For instance, the basic plan is free, but four more plans are available for WordPress users.
The plans are:
Personal (costs $5 per month)
Premium (costs $8 per month)
Business (costs $25 per month)
E-commerce (costs $45 per month)
As the world's most used Web Development platform, the paid versions are packed with many outstanding features for Web Designers.
For one thing, WordPress was developed using the PHP language, and with it, you can build a personal server with the MySQL database.
You can also use WordPress as a content management system (CMS) when setting up your web pages.
Page editing, linking your sites to search engines, setting up a registration portal for login, and authorizing several authors are just a few of the many amazing things you can do with the paid WordPress versions.
Installing WP is easy, and you can build multiple pages simultaneously.
There are free themes and templates for use.
And when you join the WP community, you can collaborate with other Web Designers when working on any type of web design project.
Mockplus
This next tool is an all-in-one Web Design Tool.
It was designed to make prototyping a little easier.
Use Mockplus when creating web prototyping to achieve your goal in record time.
It also supports any application (mobile or PC) used for that exact purpose.
According to the Developers, this online tool was developed to help users focus more on the actual project than the app features.
It does not have a free version.
Available packages include:
Individual (costs $199 annually)
Team (costs $1999 annually)
Enterprise (costs $9999 annually)
Although it may be on the high side, the Team package can accommodate ten users, while the Enterprise package can accommodate 30 users.
Companies and organizations that provide web design services can take advantage of this offer.
Each of these packages is packed with lots of appealing features.
Some of these features include:
Free stock images (pixel) and free icons to ease your web design process
An improved set of graphic design elements that will make editing a lot easier,
A quick preview and test plane
An impressive layout for your project
Macaw
The next design tool on this list is regarded as the best tool for Web Designers that love to code.
Even though Macaw design has a free version, its paid version has more features.
For instance, you can enjoy a measure of flexibility while working on editing images for your project.
According to information from the official website, it also "writes semantic HTML and CSS."
The way it makes it easy for a user to develop responsive sites with several appealing free fonts and typography is worth mentioning.
Do not miss out on this tool if you love to code and if you want some flexibility while designing a landing page.
Sites that are designed using these tools are well optimized for any type of electronic device.
As you use each feature or element in the software, you can create your library and save each element for later use.
You can even customize each element for any unique project.
Weebly
Although most paid Web Development Tools are designed for users with some background knowledge of web design, this next tool, Weebly, is designed for both beginners and expert Web Designers.
There are five plans with only the Basic plan free.
Apart from the basic plan, here are other available plans:
Connect (costs $4 per month)
Starter (costs $8 per month)
Pro (costs $12 per month)
Business (costs $25 per month)
If what you are looking for is a tool that can help you build your website, here is the tool you need.
It was designed as an easy-to-use tool and aimed at helping individuals set up personal or company websites.
You can learn the features in no time, and you do not need to have any experience with coding or graphic design.
There are thousands of templates and themes to choose from.
And if you do have coding experience, you may choose to edit the CSS or HTML for a more customized experience.
Adobe Dreamweaver
Adobe Dreamweaver is one web design tool that is very popular among Web Designers, and it is reliable too because of the proprietary name – Adobe.
It is available for both Windows and Mac operating systems.
In terms of its functionality, it was designed to help Web Designers edit in the HTML5 or CSS code format.
Although it is a paid tool, it offers new users a free version where they can play around with the features until they feel good enough to purchase a plan.
Available plans include:
Individual (costs between $9.99 and $82.99 per month)
Business (costs between $33.99 and $79.99 per month)
Other features include an adaptive grid through which you can quickly write any code like CSS, JavaScript, and XTL.
You can also edit any of them on the same grid.
It also has a "WYSIWYG interface" through which you can quickly view the result of what you are creating as soon as you complete each step of your project.
These are not the only available web resources.
Others are Google fonts, Font Squirrel, and a few other tools for front-end development.
Free Resources Vs. Paid Resources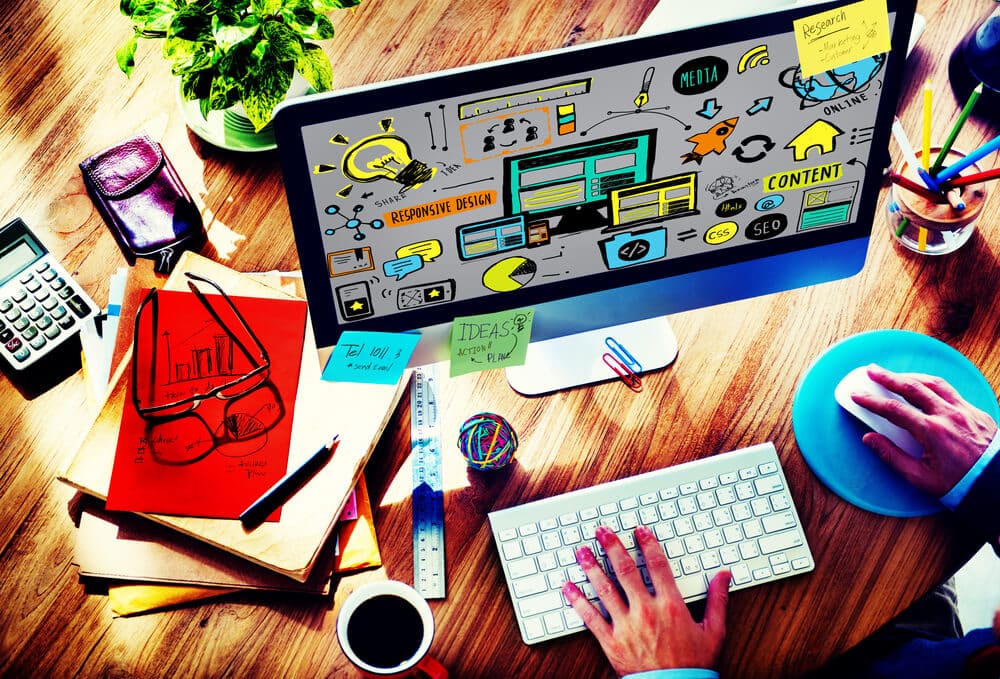 Many have asked which is the best decision to make when choosing web resources.
Some feel you should choose free web resources, while others believe that paid web resources are the best.
Both parties have points to back up their claims, but let's look at this argument from four different angles.
They are:
Features
Functionality
Interface
In terms of features, you can rightly expect paid Web Development Tools to be packed with more exciting features than the free versions.
After all, how else will Developers make money off their creations?
Apart from that, if you'd like to achieve more, you might need to pay for the resources you need.
While some offer free versions, there is always a marked difference between the fee versions and their paid alternatives.
Functionality refers to the effectiveness of a web design tool.
Free tools are effective, but paid tools deliver high-quality jobs.
Does that mean that free tools are not as effective?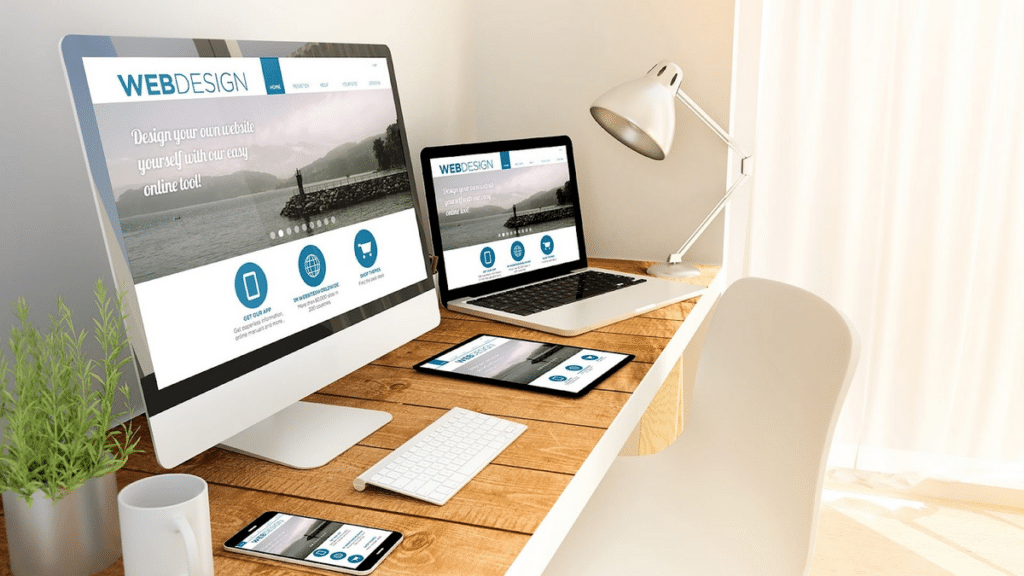 No, it all depends on the project you are working on.
As a beginner trying to learn the basics and trying out the lessons learned on your mini-project, you do not need a paid version, and the free version will still do the job.
But as a professional who needs to do more and be creative, you shouldn't settle for just any design tools.
Now let's talk about the user interface.
After a period of observations by experts who tested more than five paid and free web resources apiece, they concluded that there is not much difference in the user interface.
Although the UI kits in paid online tools may be more attractive, they are not better than the UI in free web design apps.
Conclusion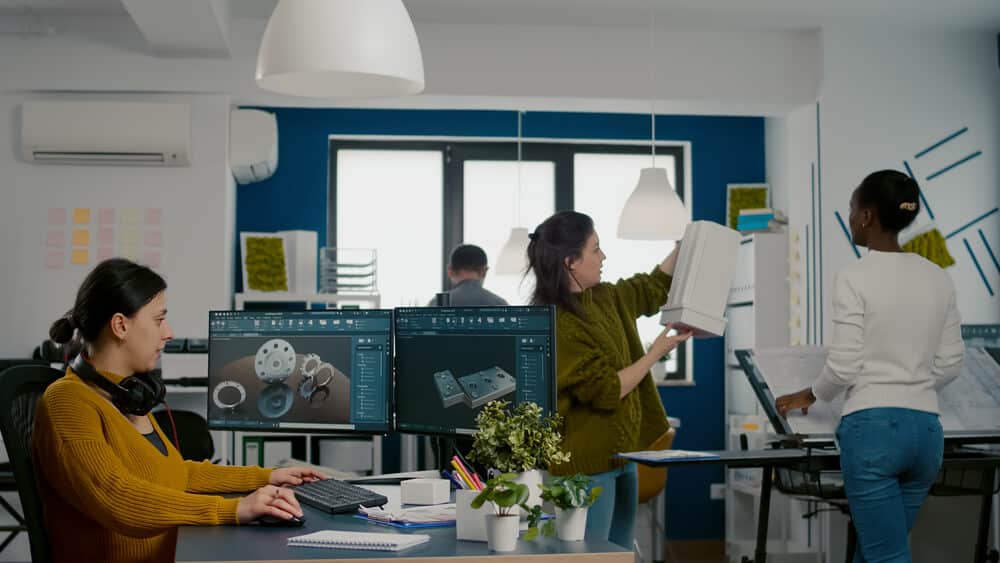 No matter the stage you are at as a Web Designer, you must know the resources needed for each task in your project.
Knowing the latest software in the web development community is also essential.
Endeavor to stay on top of your game because web design is constantly changing.
More creative apps are being developed and launched on a daily basis.
Also, Web Designers are getting more and more creative than ever before.
As we have seen in this article, the trending web design resources are not hard to get and are primarily compatible with several operating systems.
Please take advantage of this carefully researched list today and watch how your next project will become easier as you approach it.
FAQs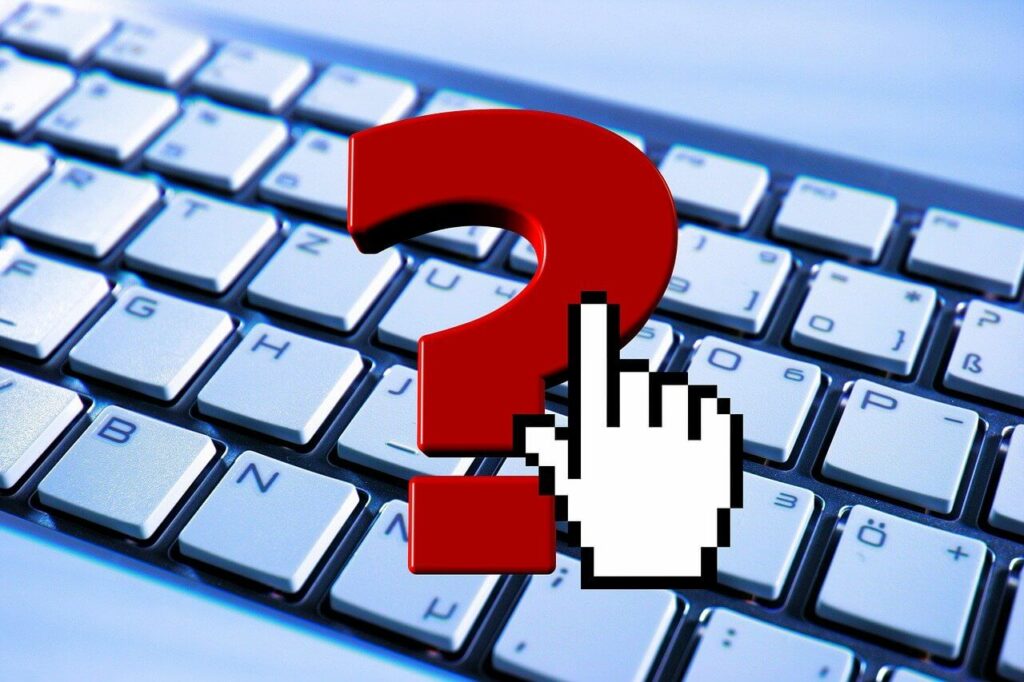 Are all Website Design Tools free?
No, not all Web Design Tools are free.
There are paid design tools, and there are free design tools.
Some believe that free web development tools are not practical.
However, as seen in this career guide, they can help you create and develop impressive web pages.
How many types of Web Resources are there?
Before 2010, there were very few online and offline Web Resource tools.
Since 2018, the rate at which Web Development Tools have been launched has been unprecedented.
Presently, there are over 200 web resources for designing websites and setting up simple web commands on your web pages.
What tools or web applications does a Web Designer use?
Although there are many web resources, not all are needed to create and design web pages.
A Web Designer only needs graphic design applications like Adobe Photoshop, Pixelmator, Canva, GIMP, Wix, Dreamweaver, Squarespace, Mockups, and any other visual design application.
Some of these apps are free, while some are paid.
Can I learn Web Design on social media?
Although social media is meant for connecting with family and friends, there is a lot of information lurking on the internet.
For instance, if you are aspiring to learn web design, you can follow reputable Web Designers on any social media platform.
Twitter allows you to follow these mentors and read their weekly newsletters.
What are the best Websites or Design tools for Beginners?
As discussed in this article, all the web resources we have examined are ideal for Web Design Beginners.
Be careful when choosing online tools or web resources as a beginner.
It would be best if you were selective because some resources require that you have a basic knowledge of Graphic Design.
References