Hello there! Welcome to a detailed guide on Graphic Design Schools (Graphic Design Degree)!
In this article, we will be outlining the best universities to pursue your Graphic Design Degree and also give you tips to help you enter your dream school.
Reading our comprehensive guide will help you select the best school to put you on the best path for your career.
We discuss the following in length:
The best Graphic Design Schools in the world
The leading Graphic Design Schools in the US
Online Graphic Design Schools to select
Tips to enter your Graphic Design School
Enjoy!
Introduction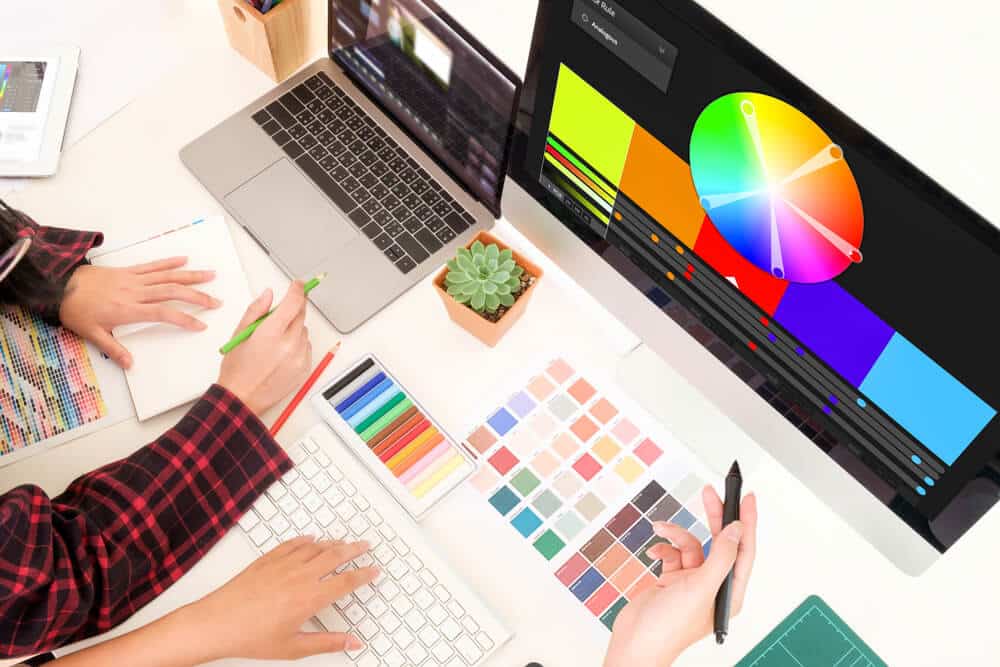 Graphic design is visual communication that uses text, images, color, and other types of interactive media to communicate messages.
Students studying graphic design acquire these technical skills and the ability to think creatively and approach challenges through innovation.
To make ideas come to life, Graphic Designers collaborate with Art Directors to choose text and pictures.
Students decide on concepts, formats, graphics, types, printing, and methodology issues.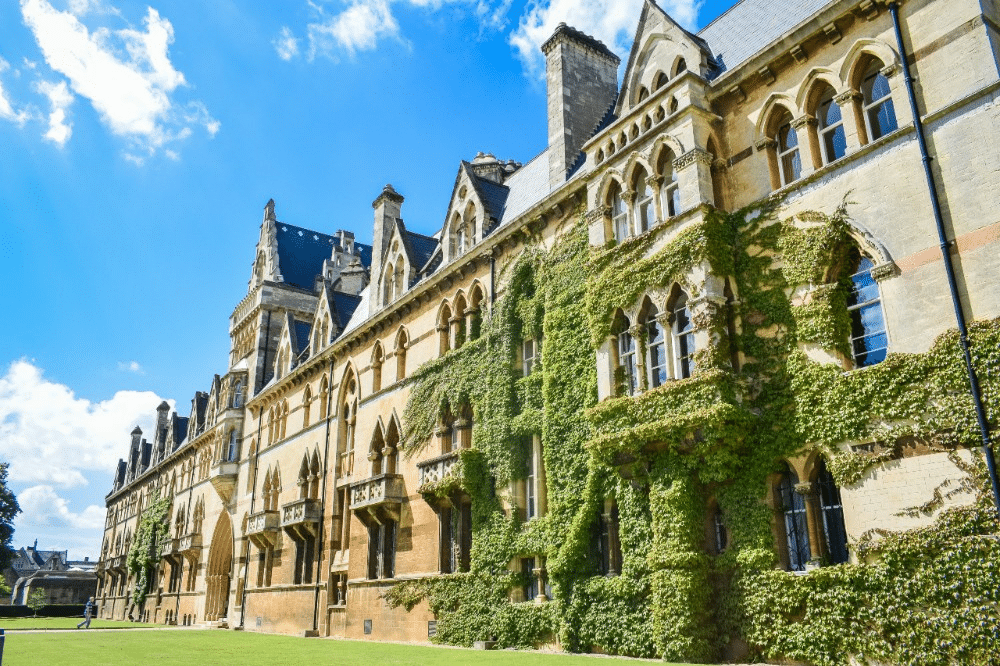 Additionally, they use Adobe InDesign or Illustrator to generate layouts.
Numerous academic fields, such as fine arts, visual communication design, web design, digital media, user experience, and typography, are all combined in the study of graphic design.
Graphic Designers work for various businesses and institutions, as well as for big and small advertising agencies and design studios.
Choosing a reputable Graphics Design Program is a crucial choice that could significantly affect your post-graduation work prospects as a promising Graphic Designer.
Employment for Graphic Designers in computer design and related services is going to expand quickly due to the growing importance of the World Wide Web in our competitive global corporate environment.
Despite this, it's still anticipated that there will be fierce competition for open entry-level positions for new Graphic Designers.
Graphic design students acquire a thorough education in art and design, taking classes in composition, typography, color theory, and other topics.
Through internships, volunteer work, or paid freelancing work, many unskilled Graphic Designers can gain real-world experience.
The following is a guide to the main criteria for selecting a reputable graphic design education because it is becoming even more crucial for Graphic Designers to obtain an education to stand out from the crowd.
What should you look out for in a Graphic Design School/ What to consider when choosing a design school?
Accreditation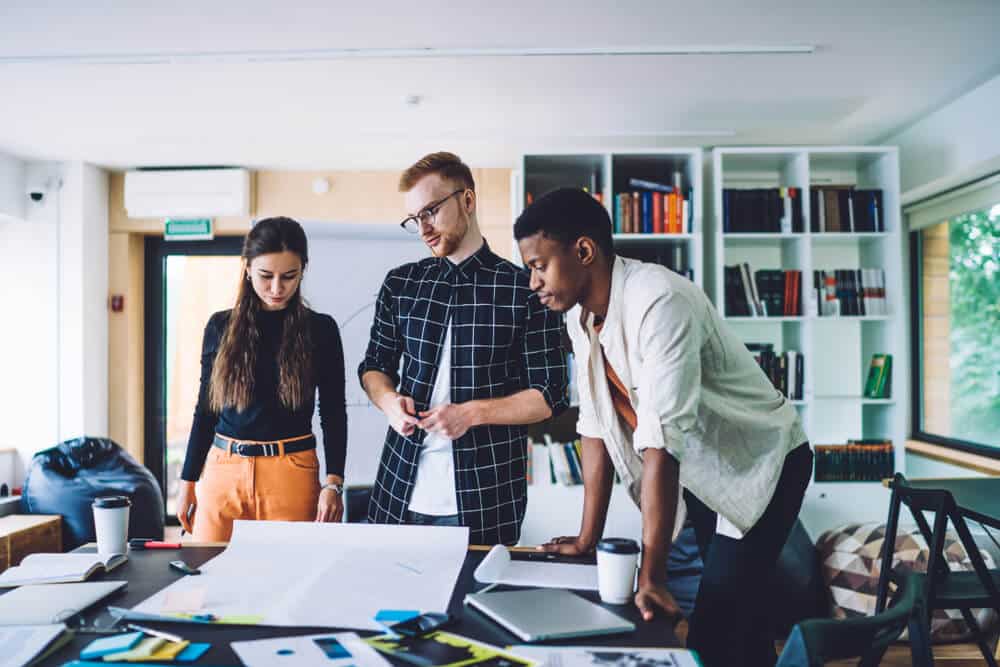 You must carefully review the school's curriculum to see how the content of the course will meet your objectives, regardless of whether you are only picking a certificate program or committing to the long term with a postgraduate program.
Confirm that the school offers adequate breadth and depth in the subject to suit your studies in graphic design by looking at the curriculum course by course.
Check out the electives, minors, and double majors offered if you want to concentrate your study in a particular area of graphic design.
Professional design schools will have a reputation for offering various course options and a curriculum that fosters the development of quality graduates' portfolios.
Financial aid may be available for those who qualify.
Hands-on learning experience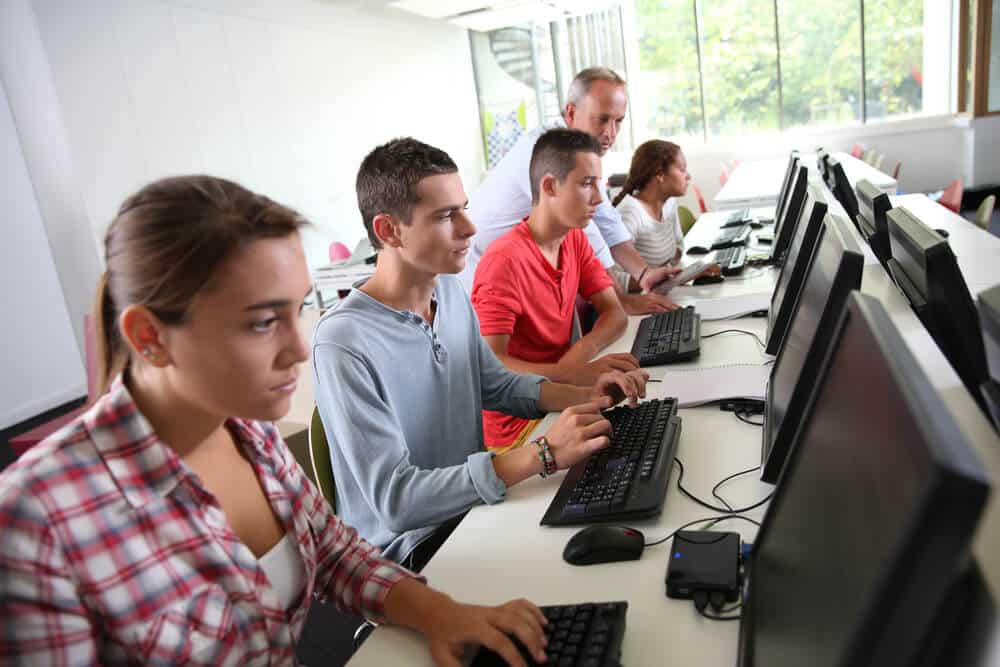 Students can demonstrate their creative abilities through practical graphic design experience.
Nothing can replace genuine hands-on experience, even though passive study, such as reading about design theory, plays a significant part in generating the kind of education that today's design professionals need.
Before Graphic Designers choose a school, peruse through diverse mediums, such as brochures, advertisements, illustrations, websites, and more; this will give you a feel of what the school offers.
To improve your resume, gain experience in the field of design, and possibly get a job at a reputable design firm, look for institutions that offer internship programs.
You can use the information from practical educational experiences to create a professional portfolio that you can post online, making it more straightforward to find employers hiring entry-level Graphic Designers after you graduate.
A strong portfolio is the most crucial asset a budding Graphic Designer may have when applying for their first significant professional position.
Understand that there are several sorts of schools available and that there may be more than one situation that meets your demands in addition to looking at the top graphic design colleges.
Be truthful about your interests, analyze colleges just as they evaluate you, and maintain your sense of reality to locate a suitable graphics design school that will advance your career.
To grow and improve your software expertise, seek courses that allow students to improve their problem-solving skills and work hands-on with design tools like Adobe Photoshop, Flash, and Dreamweaver rather than emphasizing conceptual learning in the classroom.
Curriculum/ Program
You can determine which school best reflects the type of job route you want after graduation by carefully examining each curriculum.
Please make sure there are sufficient courses in the curriculum to support your chosen outcome since most aspiring Designers hope to concentrate their studies on a certain field.
Remember that the school ideal for one student seeking to pursue Graphic Design may not be ideal for you.
Make sure the electives align with your educational objectives and remember that the finest schools will have a reasonably diverse selection of courses.
Software and technology
Access to cutting-edge software is one of the most important factors to consider when selecting a design school.
Employers will seek out recent grads with this software experience.
All Graphic Design Programs will incorporate software into their curriculum, but choosing a school that provides opportunities to learn about cutting-edge software gives graduates an advantage over other candidates for jobs.
Unless you also have the necessary tools, no matter how creative you are, you won't be able to generate the caliber of work demanded by today's design experts.
Look for the most recent versions of design technology so you won't have to risk redoing some of your coursework and perhaps miss out on the best opportunities.
Design technology is constantly evolving.
What are the Top Graphic Design Schools in the world?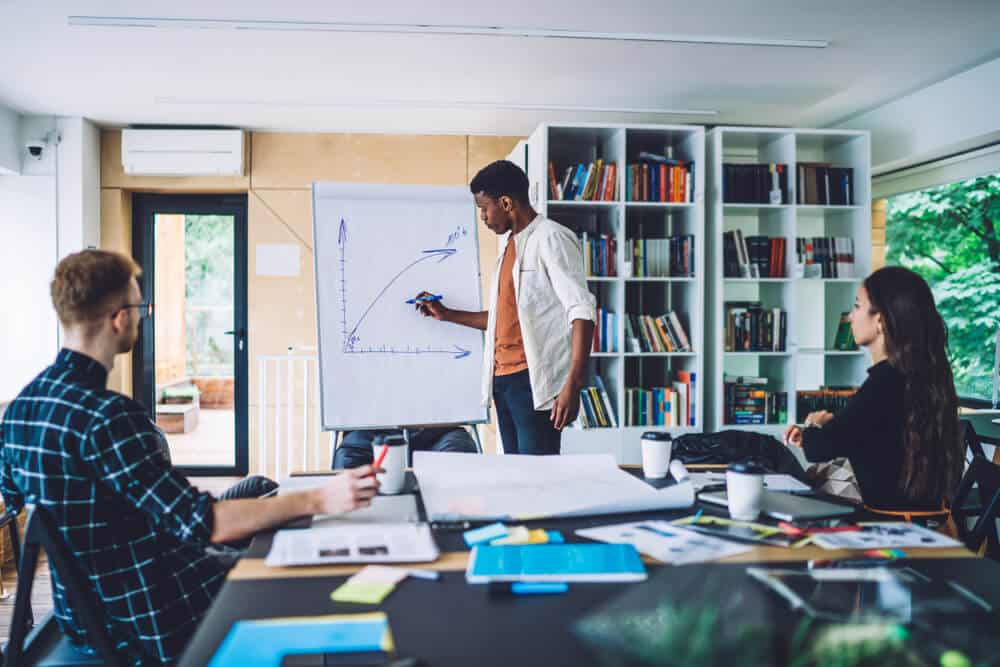 Royal College of Art, UK
The Royal College of Art is the world's top art and design university.
Royal College has the reputation of being the best Graphic Design College.
The RCA confers M.A., MPhil, BFA, MFA, and Ph.D. degrees in applied art, visual art, design, communications, and humanities.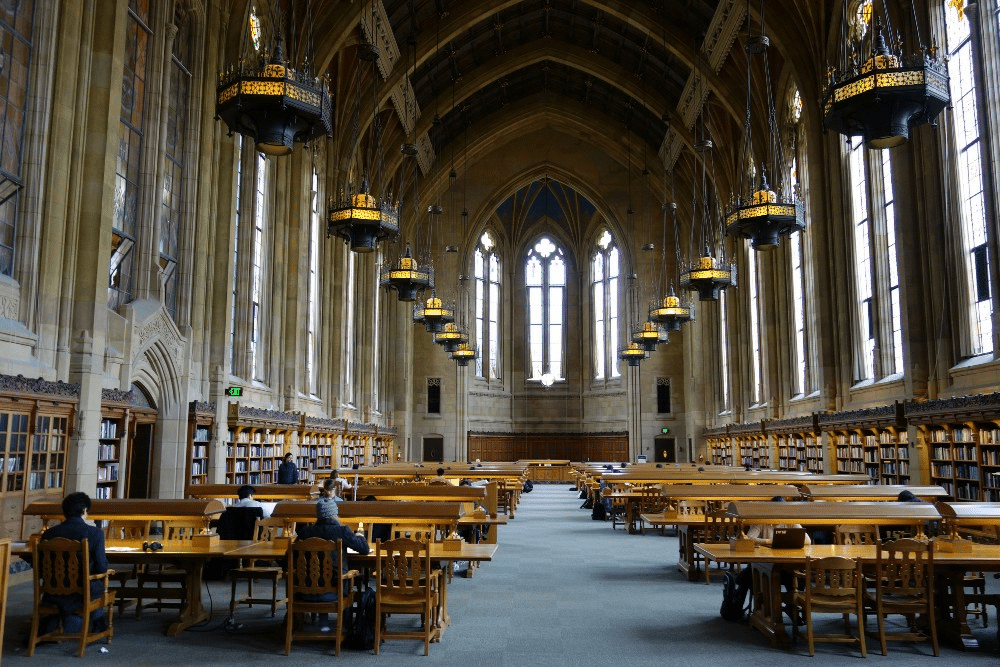 It is a wholly postgraduate institution with a focus on teaching and research.
Over 1,750 Master's and doctoral students and over 1,000 professionals, including academics, artists, designers, experts, mentors, and notable guests, are connecting with them.
The college is justifiably proud of the accomplishments of its alumni.
They are a part of an international network of creative people.
The postgraduate and pre-/mid-professional education of artists, designers, and associated practitioners is a priority for the Royal College of Art in its pursuit of excellence at the international level.
It seeks to accomplish these through the caliber of its instruction, research, and practice as well as through connections with organizations, businesses, and technological systems related to the fields of art and design.
University of the Arts, U.K.
The University of the Arts, London provides a wide selection of performing arts, fashion, communication, design, and visual arts programs.
Worldwide, the graduates work in and help to influence the creative industries.
Courses at UAL cover everything from graphic design and drama to fine art and 3D animation.
Learn more about UAL, the subjects, and peruse the course offerings by checking out their website.
The students can access cutting-edge facilities like studio theaters, galleries, and workshops with letterpress equipment.
Students can study hundreds of years' worth of the best designers and artists using the university's library and archives.
Additionally, there are chances for students to advance in the specialized fields of graphic design, interaction design, and motion design.
Professional artists, practitioners, designers, technologists, critics, and theorists make up UAL's exciting teaching staff and are available to conduct cutting-edge programs and courses.
With a strong emphasis on careers and employability, UAL provides students with excellent opportunities for external engagement as part of their taught courses.
The college actively assists students in landing jobs in the creative industries and maintains many strategic alliances with businesses, industry, and the local community.
Parsons School of Design, USA
Parsons has been motivated by design's capacity for transformation.
The school's innovative academic programs are still advancing this goal today, making Parsons the top design school in the U.S. and one of the top three globally comprehensive educational hubs.
Parsons focuses on a range of design course fields to offer an entirely multidisciplinary education that is complemented by the resources of its main campus in New York City and its branch campus in Paris.
Creativity, society, and business have all changed due to Parsons' ground-breaking technique to design education.
The organization of Parsons' academic offerings into five schools of related subjects reflects their dedication to team-based interdisciplinary problem solutions.
The universities provide up to 30-degree programs and continuing education and professional programs.
The school is inspired by activism, forward-thinking creativity, and its location in a vibrant university and urban environment.
New York City is the perfect place to begin your career, and Parsons is where careers, inventiveness, and teamwork tirelessly converge.
You and your fellow Parsons students will be residing in the center of New York City's creative scene, where new chances, friendships, and inspiration abound.
MIT, USA
MIT aims to expand knowledge and train future scientists, engineers, and scholars in these and other fields to best serve their country and the rest of the globe in the twenty-first century.
Each MIT community member receives the skills and motivation necessary to work wisely, imaginatively, and successfully for the advancement of humanity.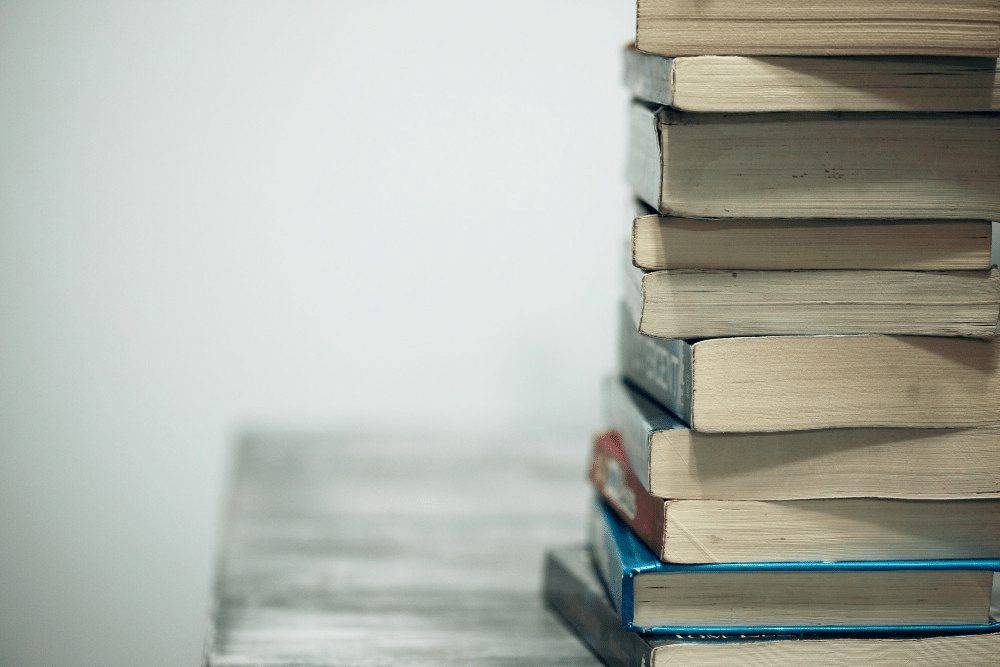 To best serve their country and the rest of the world in the twenty-first century, MIT seeks to advance knowledge and train the next generation of scientists, engineers, and intellectuals in these and other subjects.
At the end of your tenure at the school, every member of the MIT community should be equipped with the knowledge and inspiration needed to work judiciously, creatively, and fruitfully for the benefit of humanity.
Aalto Univeristy, Finland
Aalto University is a multifunctional institution where commerce, technology, and the arts coexist.
The college is dedicated to recognizing and resolving major societal problems to develop an inventive future.
Aalto University award Bachelor's and Master's degrees and also provides doctoral programs in all areas of study.
At Aalto, excellence in research, the arts, education, and entrepreneurship are all encouraged.
Multidisciplinary activities are paired with disciplinary excellence, involving students and the neighborhood innovation ecosystem.
The state university is gradually becoming a center for open cooperation that promotes interactions between students, academics, businesses, entrepreneurs, and other partners.
The university excels and achieves breakthroughs in business, art, technology, and science, revitalizing society with research-based knowledge, innovation, and an entrepreneurial attitude.
High-level facilities for research, teaching and innovation are available at Aalto University, including distinctive infrastructures for research that are of national significance.
For researchers, students, and the larger Aalto community, first-class environments are ensured through continuous development and collaboration with partners.
These facilities are accessible to everyone.
Aalto University has the training necessities to grow and develop your graphic design skills into that of a first-class professional.
The Top Design Schools in the US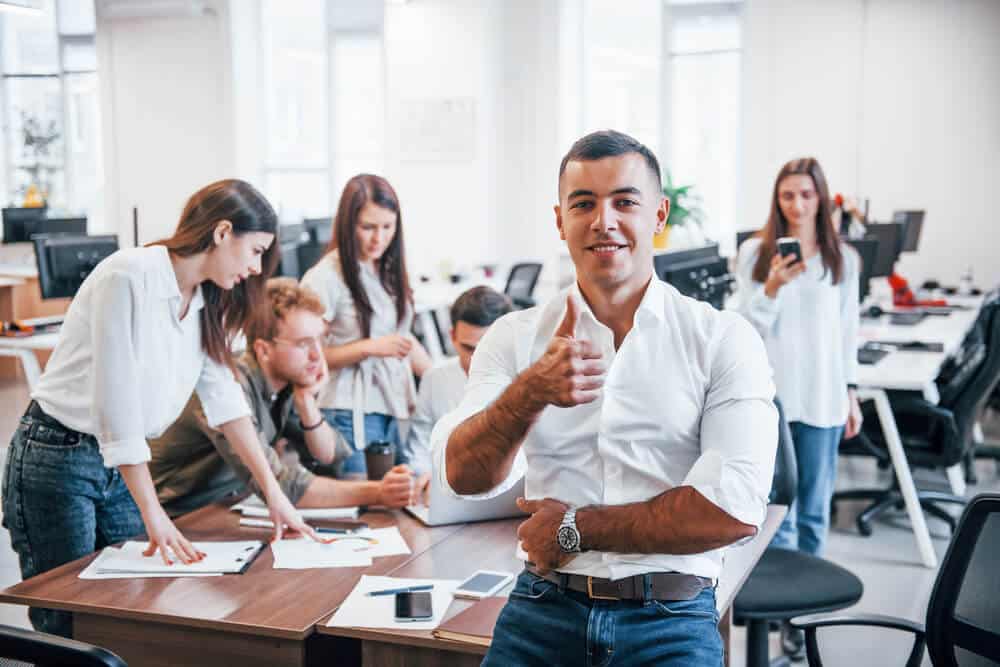 Pratt Institute, New York
Pratt Institute equips the next creative leaders with the skills and knowledge necessary to improve the world.
It is a well-regarded university offering chances in the liberal arts and sciences, architecture, information studies, and design.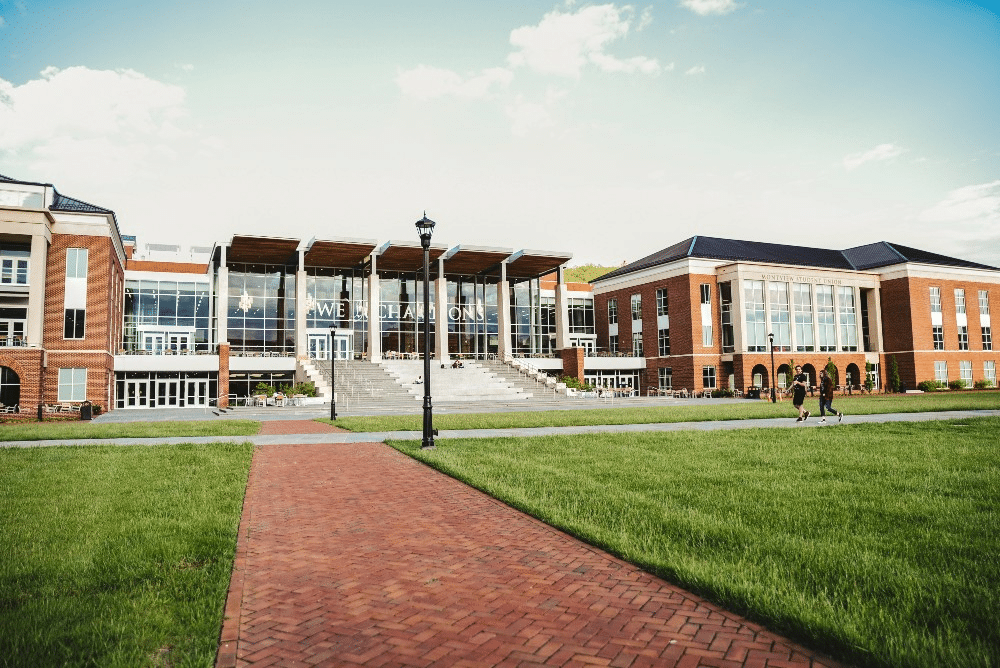 Pratt prioritizes diversity and inclusion, accepting students from all backgrounds and fostering routes to more egalitarian industries and careers.
Today, Pratt and its outstanding faculty take great satisfaction in their academic excellence and ability to adapt to face-to-face and online study.
Students at Pratt participate in multidisciplinary, research- and inquiry-based education that equips them with the skills they need to succeed in the creative industries and professional practice to impact a more just and sustainable society positively.
Pratt partners through the Pratt Center for Community Development to fight for a more fair city as part of a long-standing commitment to New York's communities.
The Center for Art, Design, and Community Engagement K-12 and the School of Continuing and Professional Studies at the Institute also provides a range of courses for pre-college and continuing students.
Pratt graduates have diverse and successful jobs, and their designs, artwork, works of art, and surroundings have remade our world, demonstrating the importance of a Pratt education.
Rhode Island School of Design, Rhode Island
Founded in Providence, Rhode Island, in 1877, the Rhode Island School of Design is a private, non-profit university. It's among the earliest art and design institutions in the U.S.
The Career Center provides all-inclusive support for students and graduates through various tools and events.
They teach, advise, and empower students to effectively transform their knowledge and creativity into meaningful professional experiences through unrivaled Portfolio Review events, unique ArtWorks employment portal, in-depth career counseling, and other career programs.
Art Center College of Design, California
Art Center offers undergraduate and graduate degrees.
Students get unparalleled access to creative influencers and business experts thanks to the demanding and immersive curriculum provided by ArtCenter, a worldwide pioneer in art and design education.
This helps to build the next generation of creative leaders.
ArtCenter College of Design is a new leader in art and design education in the twenty-first century.
Their innovative approach to teaching and learning is based on the conservatory-style approach taken by the college, the goal for a vibrant, global, and transdisciplinary conversation, and the obligation to provide students with cutting-edge learning and making settings.
Students use new and emerging media as well as traditional media to communicate.
The center offers full-time, intensive, two-year programs; students graduate with a certificate in design.
The school believes that various perspectives, life experiences, ethnicities, cultures, and belief systems are crucial to academic and creative excellence and are the foundation of ArtCenter's Diversity, Equity, and Inclusion Action Plan.
Their strategic plan reiterates and enlarges on concerns connected to faculty and student recruitment and retention even as that crucial effort continues.
School of the Visual Arts, New York
A non-profit art and design university called the School of Visual Arts New York City is located in Manhattan, New York.
For more than 70 years, the School of Visual Arts has been a pioneer in the education of artists, designers, and other creative workers.
SVA is a catalyst for innovation and social responsibility thanks to its faculty, which consists of eminent working individuals, an innovative curriculum, and an emphasis on critical thinking.
Artists, Designers, Writers, Filmmakers, Photographers, and other creative people have earned degrees from SVA.
They include Grammy, MacArthur, Emmy, Academy Award winners, and Guggenheim and MacArthur Fellows.
The Metropolitan Museum of Art and The Museum of Modern Art, two of the world's foremost museums, have collections of their work.
Carnegie Mellon School of Design, Pennsylvania
Among the oldest and most prestigious programs in North America is the School of Design at Carnegie Mellon University, Pittsburgh.
The school's program is capable of merging innovation, entrepreneurship, experience design, multimedia design, and creative citizenship with approaches to art, design, and media.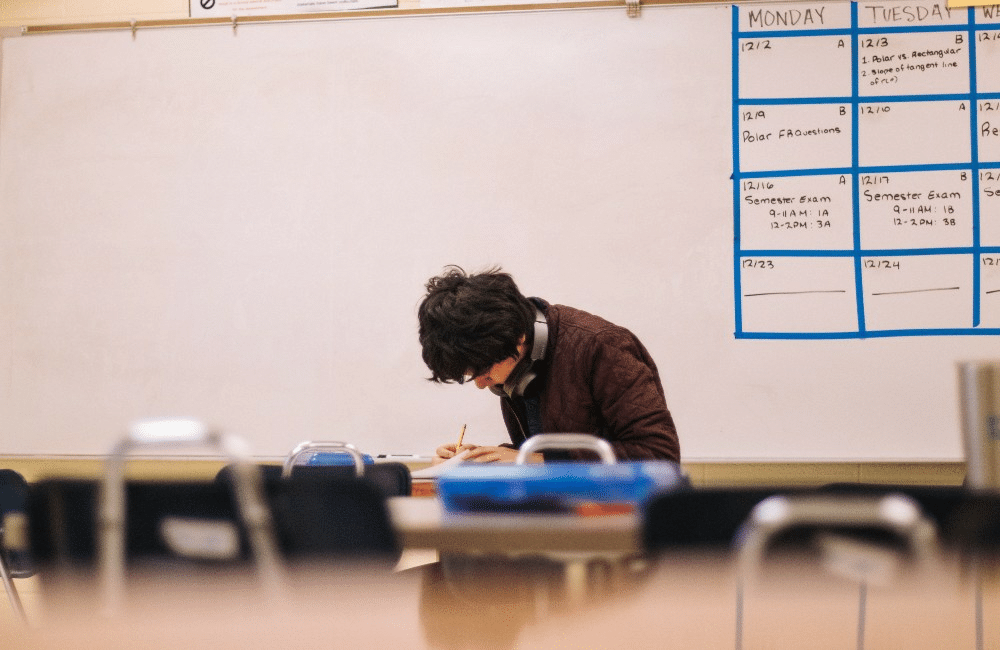 It is one of the first programs to provide a master's degree in interface design and has a long history in product and communication design.
The programs teach you to create with future generations in mind while preparing you for top positions in today's leading businesses and organizations.
Their programs consistently rank first in rankings of design colleges based on professional outcomes.
The graduates hold some of the most sought-after jobs in the industry at multinational corporations, creative studios, and non-profit organizations.
Many launch their enterprises, while others work as design researchers and lecturers.
Online Graphic Design Schools/ Courses
Most of the world's services have moved to the digital space and education has not been left behind.
Schools now offer online courses, allowing employed Graphic Designers to gain training from thousands of miles away; you can be living in Los Angeles and attend school thousands of miles away.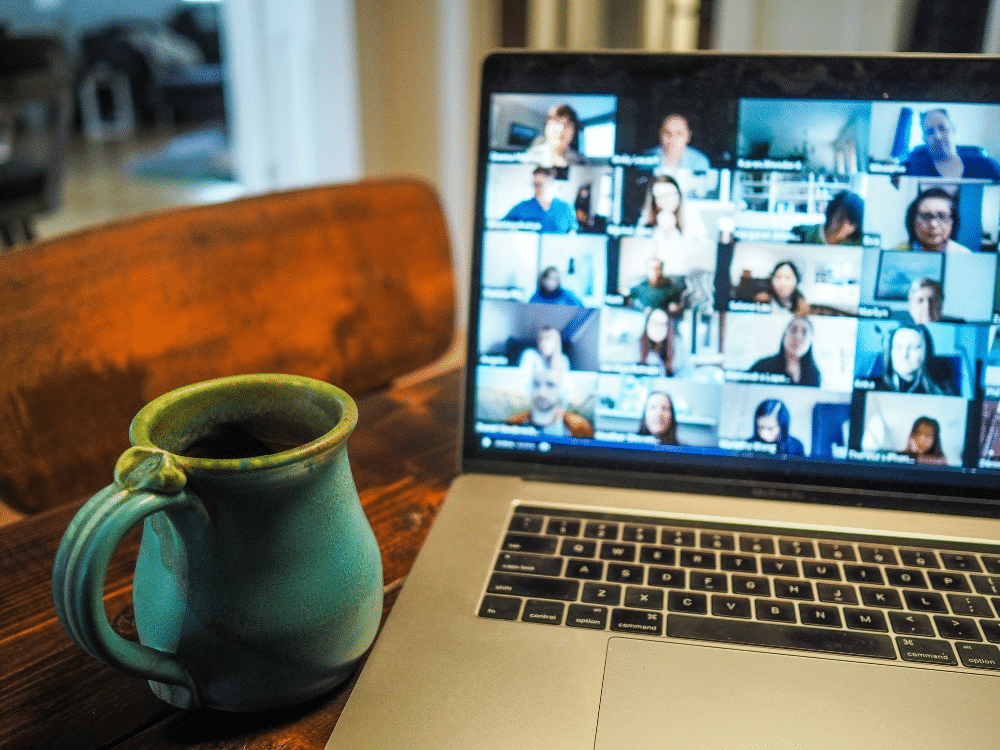 While some online programs may demand attendance at set class times, others let you finish the coursework on your schedule.
Online schools are also ideal for those already working, whether part-time or full-time.
Here are the best universities offering Graphic Design Courses:
Tips To Get Into the Best Graphic Design Schools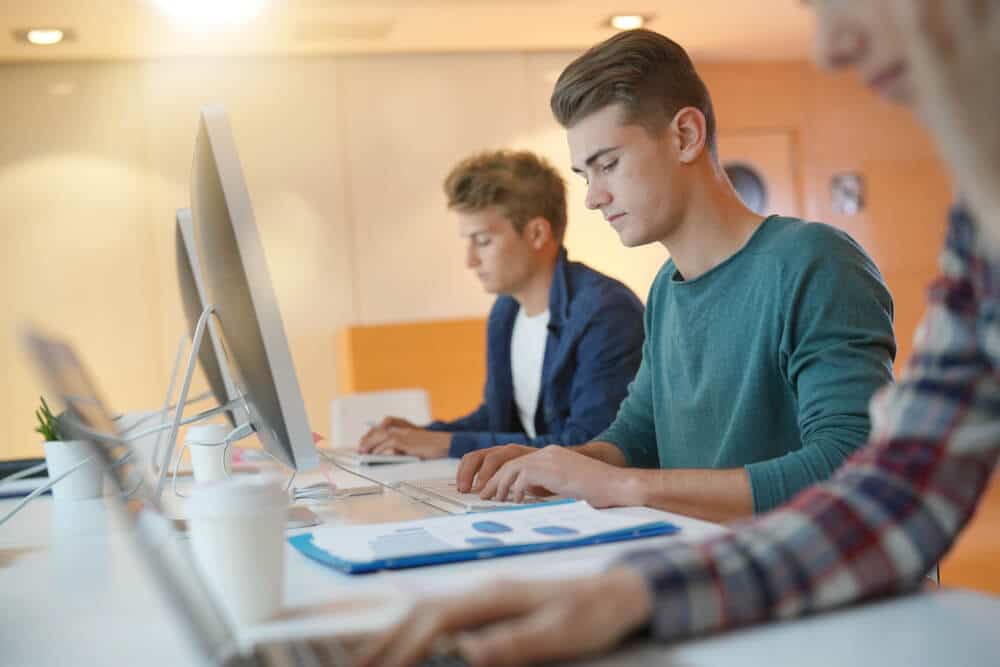 Demonstrate Basic Art Skills
If you're a Designer, having some artwork on your resume is crucial when enrolling in art school because it demonstrates that you have a strong background in the arts.
The most frequent object in Graphic Design Portfolios is a drawing, followed by a painting.
Please make sure they are quality artwork and don't include too many.
Don't forget that you are there to design, but it's good to demonstrate that you have fundamental solid art skills.
Understand Your Projects
Nothing is more frustrating than being unable to discuss your projects.
Is there a guiding principle behind your work? For whom was it done? Why did you choose those hues? What kind of look were you after?
Make a list of questions similar to this and ensure that you can provide clear answers for each project in your portfolio and all your student work.
Study up on the program and school
It's simple to put yourself in danger by enrolling in a school you don't know anything about.
Many interviewers will enquire about the school's basics, such as: Why do you wish to apply here?
What classes did you intend to enroll in?
Do as much research as possible on the school's programs, and try to get a basic sense of the school's history.
Is it recognized as a fine arts college? Which major will you choose? What courses do you anticipate taking?
Do you know any students or teachers at the school?
Have a Versatile but Focused Portfolio
A diverse Graphic Design portfolio is essential for Graphic Designers, at least initially.
Although the goal of design school is to choose your preferred design discipline—web design, magazine design, print design, etc.—it may be preferable to submit a generic portfolio when applying.
It would help if you always showcase your strengths but refrain from showing off every website design or magazine layout.
Mix it up to demonstrate your versatility and that you are not a one-trick design
Set goals
Although it may sound absurd, a surprising number of people have neither long-term nor immediate objectives in life.
What are you considering becoming an expert in? Which abilities would you desire to develop?
Do you have any further interests outside of photography that you would like to study?
What do you believe you want to do when you graduate from college?
Have a rough concept of what you want to do with your life, at least!
Conclusion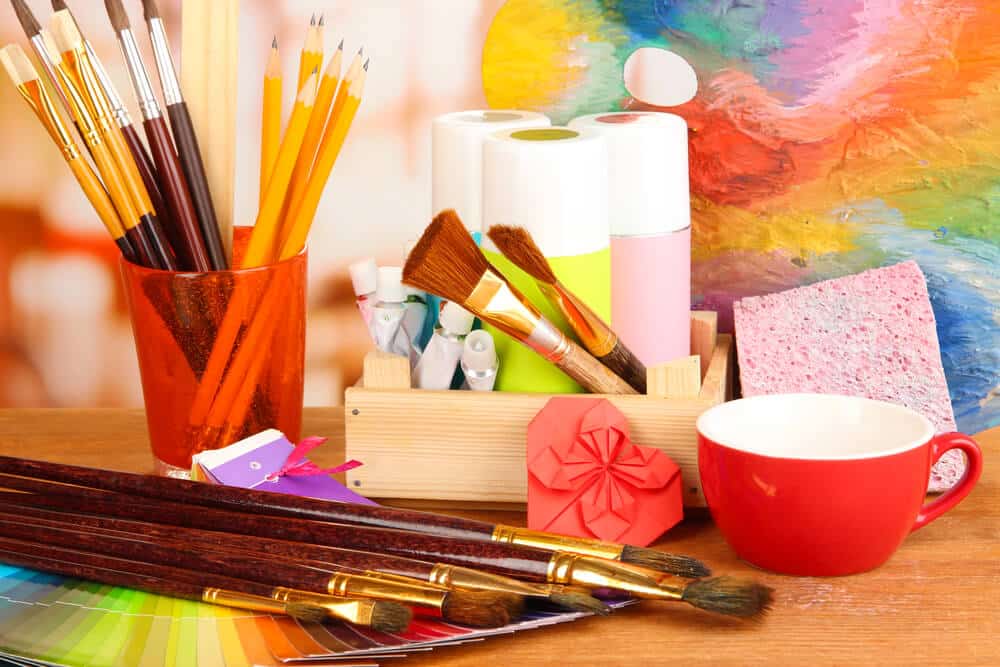 By carefully selecting the school that best fits their unique needs and preferences, aspiring Graphic Designers can increase their chances of rewarding, successful careers.
It's also crucial that the school is set up to give students the knowledge and resources they'll need once they graduate.
It's crucial to offer yourself a competitive edge with an education that will set you apart if you decide to pursue a graphic arts profession.
Here are some things to consider when selecting a Graphic Design School.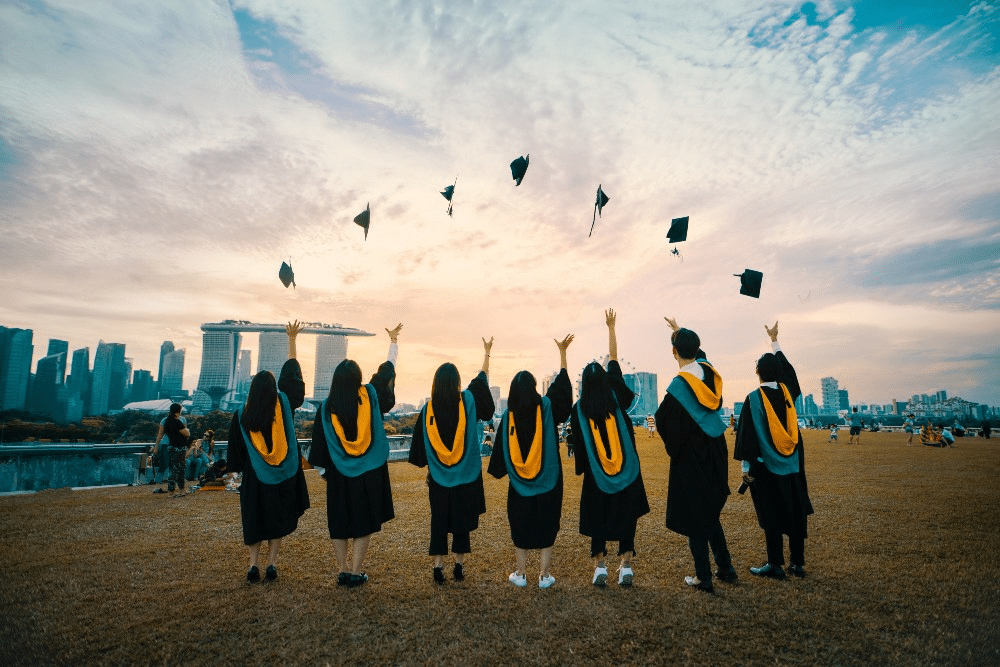 Make a meeting with an admissions counselor to discuss the program's features before deciding whether or not to enroll at a particular school.
Don't settle for anything you don't believe is the proper fit for your long-term professional aspirations.
Gather as much information as possible about each school at the top of your list.
Good luck on this new course of your career and hopefully, you will enroll as graduate students later on.
Frequently Asked Questions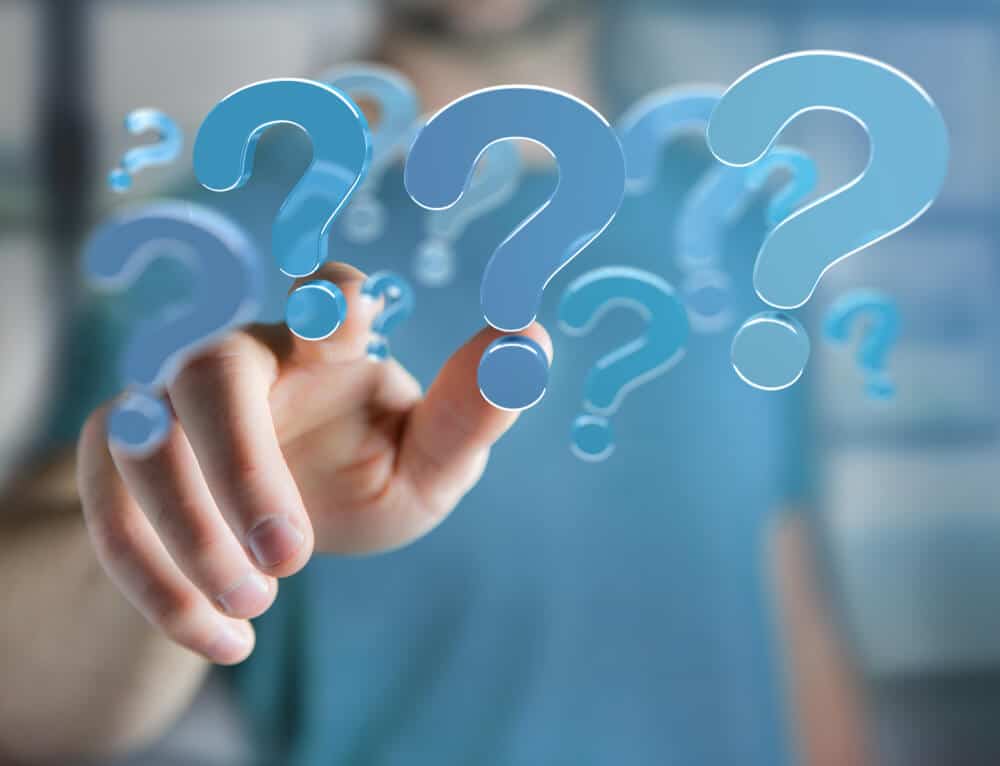 Is Graphic demand in the USA?
The United States has more than 250,000 graphic design employees, according to the U.S. Bureau of Labor Statistics (BLS).
However, between now and 2029, it is anticipated that the number of individual designers will fall by around 4%.
What states are the best for Graphic Designers?
In fact, according to our analysis, Washington is the top state in the nation for Graphic Designers.
Seattle, Washington, is the finest city in America for Graphic Designers due to the highest income.
You can expect competitive pay and also good bonuses.
What is the best university in the United States for Graphic Designers?
Best programs overall include:
– Rhode Island School of Design (RISD)
– Manhattan, New York-based Parsons School of Design (The New School)
– Brooklyn, New York, is home to The Pratt Institute
– California's ArtCenter College of Design is located in Pasadena
– Baltimore, Maryland's Maryland Institute College of Art (MICA)
Which specialization should one concentrate on?
Each sort of graphic design demands a particular set of abilities and design processes, despite the fact that they frequently overlap.
Some focus on a single type, others on related or comparable types.
However, Designers must be flexible and lifelong learners to remove or add expertise during their careers.
Does Harvard University offer Graphic Design?
Students can enroll in individual graphic design classes at the Harvard University extension School or finish a degree program in design.
Students who enroll in the digital media design program commit to taking 12 classes, at least one of which must be taken on the Harvard campus.
Which universities have the best Graphic Design Program in the world?
Here are great schools for Graphic Design:
– Parsons School of Design (The New School) in Manhattan, New York
– Rhode Island School of Design (RISD)
– Pratt University
– Chicago's School of the Art Institute
– Glasgow School of Art
– Politecnico di Milano
– Massachusetts Institute of Technology (MIT)
– ArtCenter College of Design
How to get into a good Graphic Design company?
You will often require a bachelor's degree from an authorized university, college, or private design school for entry-level and advanced graphic design professions.
However, there are several companies where you can get in with an associate's degree/ certificate; those are more focused on the experience of the applicant.
References