Dear valued reader, welcome to an extremely engaging and informative read on Cybersecurity Trends.
This piece discusses the top trends in Cybersecurity and their effects.
At the end of this read, you'll understand the Top Cybersecurity Threats and how to detect them proactively.
We'll focus on the following issues:
What Are Cybersecurity Trends?
Overview of Cybersecurity Risks
Top 10 Cybersecurity Trends
Key Issues in the Cybersecurity Arena
Grab a seat, and let's dissect this important concept!
Introduction to Cybersecurity Trends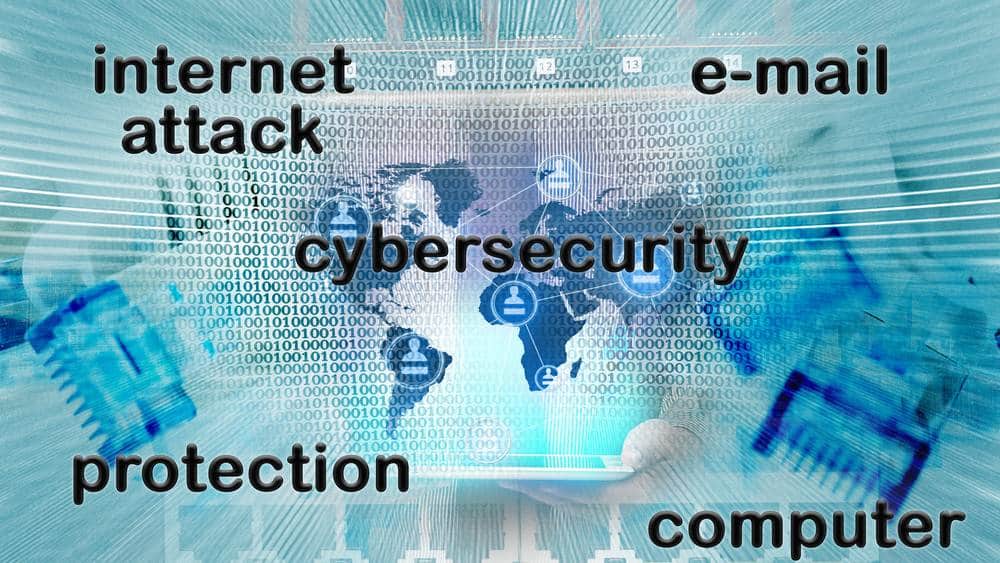 Cybersecurity is essential to every progressive-minded and security-conscious organization.
Firms are investing heavily in technology to ensure continued business operations.
They now layer other systems into their IT security trends to enhance remote operations, ensure greater value delivery, and bolster customer experience.
However, all these steps or advancements are likely to create new vulnerabilities.
Also, foes—individuals and highly sophisticated groups— leverage artificial intelligence and integrated tools to perpetrate cyberattacks.
The threat scope is unimaginably expanding, and every organization must be on guard; private, small, and public institutions are potential victims of phishing attacks.
If your organization has sophisticated and dependable cyber control, you mustn't go to bed because it'll soon become obsolete.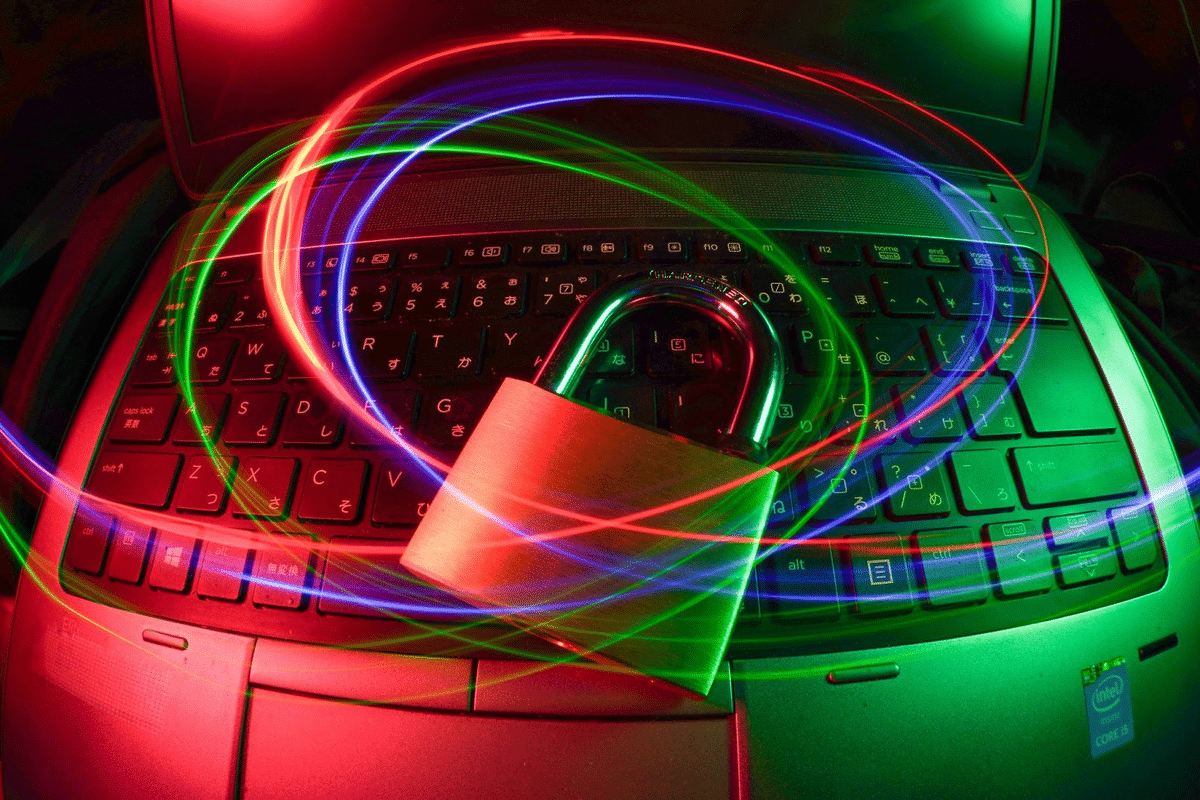 Hence, firms and governments must invest in security teams and train them on how to respond to threats in real-time.
You must constantly ask yourself the implications of today's technological improvements on your business in the nearest future.
Cybercrimes are increasing, and there are indicators that they're far from the point of equilibrium.
Thus, you must put machinery in place for threat detection and risk management.
This article will x-ray the trends in network security and how to combat them.
Top Cybersecurity Trends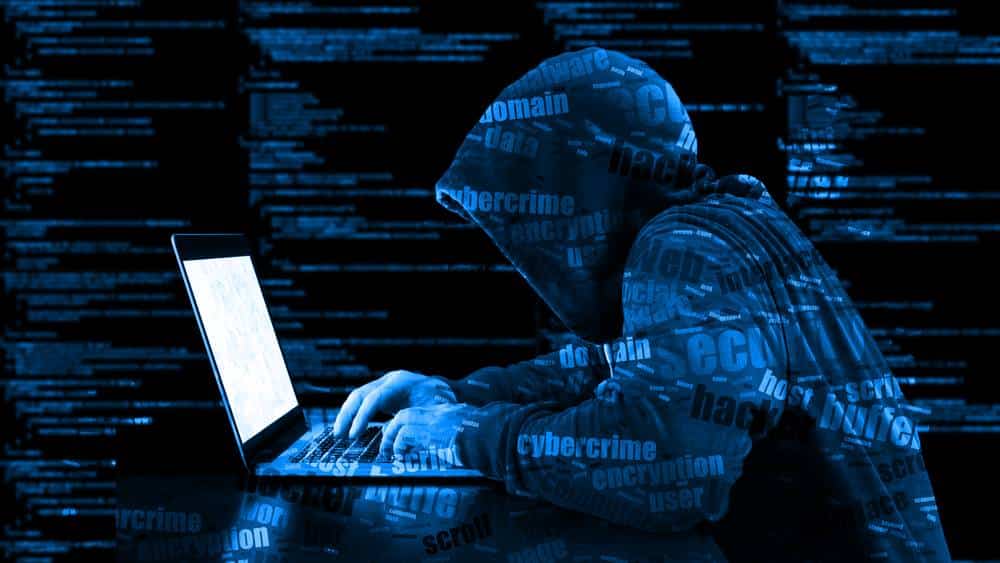 Below are the top cyber trends individuals and organizations should be aware of:
Remote Working Cybersecurity Threats
One of the lasting effects of the COVID-19 pandemic is the shift from a traditional, physical work environment to remote organizational operations.
However, remote working has novel Cybersecurity Threats because home workspaces aren't well fortified against cyber criminals.
Most centralized offices usually have secure solid firewalls, access management, and routers controlled by IT security teams.
Hackers take advantage of the remote working pattern because its security isn't rigorous.
Many workers use their devices for two-factor authentication and may also have mobile application versions of instant messaging clients like Zoom and Microsoft Teams on the same device.
The undefined territories between professional and personal life heighten the probability of sensitive information falling into the wrong hands.
Hence, firms must focus on the security threats of distributed workforces.
That is, identification and mitigation of novel security vulnerabilities, enhancement of observation & documentation, deployment of security controls, and improvement of security systems.
The Emergence of the Internet of Things (IoT)
The continuous enlargement of the IoT has opened the floodgates for cybercriminals.
Internet of Things are devices other than servers, phones, and computers that share data and connect to the internet.
They include smartwatches, smart refrigerators, and wearable fitness trackers.
They also include voice assistants like Google Home and Amazon Echo.
The new trend of remote work has led to an upsurge in the use of IoT devices, and it's estimated that there will be 64 billion global installations of IoT devices by 2026.
Many other devices alternate the size and dynamics of cyber-attack surfaces; they increase the number of possible entry points for malicious attackers.
Many IoT devices have lesser processing and storage capabilities than smartphones and laptops.
Thus, it is harder to use antivirus, firewalls, and other security measures to protect them.
The Increase in Ransomware Attacks
Ransomware has existed for the past two decades, and it's constantly increasing; hence, the need to raise security awareness.
Reports show that there are more than 120 unique families of ransomware.
Hackers use them for illicit financial rewards, which contribute to their increase.
The COVID-19 pandemic has also contributed to its rise because many organizations quickly digitalized their operations and transited to remote functioning, which left cracks for ransomware.
Criminals steal organizations' data and encrypt it to deny them access.
They then blackmail the affected company and threaten to release its private data, except if they pay a ransom.
This cyber threat is burdensome because of the sensitivity of the data at stake and the economic impact of the ransom to be paid.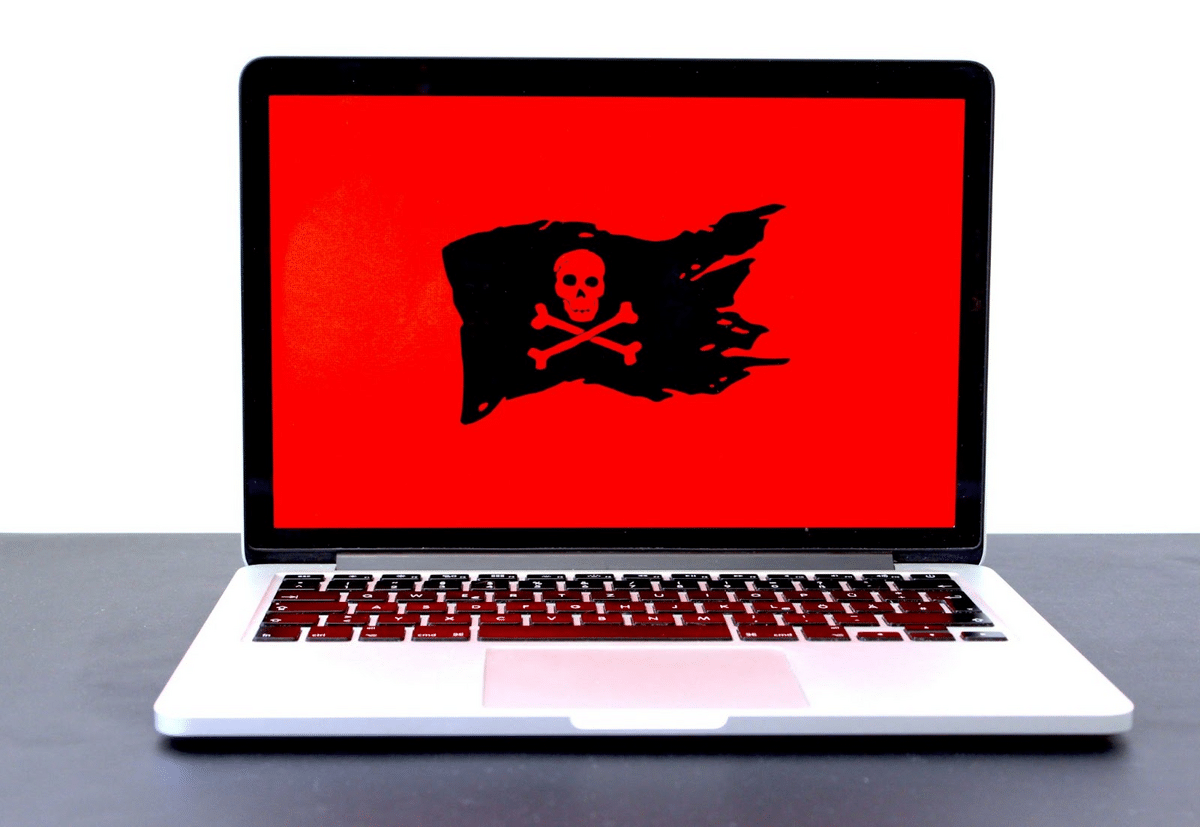 Ransomware contributed to the first cyber attack-related death in 2020.
Attackers locked a Healthcare facility out of its systems, making it arduous to treat patients.
A woman who urgently needed urgent care was rushed to another Healthcare facility 20 miles away but couldn't survive.
Ransomware attacks now look highly sophisticated with phishing tendencies via machine learning and more coordination.
Dark web operators usually ask for payment in cryptocurrency, which is hard to trace.
Every organization that lacks information security is a potential victim of ransomware attacks.
You must consciously activate measures to guarantee data security and wade off men of the underworld.
Increase in Cloud Services and Cloud Security Risks
Cloud vulnerability remains one of the infamous trends in security.
The unplanned and quick adoption of remote operations after the COVID-19 pandemic outbreak contributed to the need for cloud-based services and infrastructure, which comes with dire security consequences.
The benefits of cloud services include cost-effectiveness, efficiency, and scalability.
However, they're also an easy target for cybercriminals.
Misconfigured cloud settings largely account for unauthorized access, account hijacking, insecure interfaces, and data breaches.
Institutions must prioritize data protection because the average cost of a data breach is $3.86 million.
Besides data breaches, organizations face the following cloud security challenges and network security trends:
Insider threats—Accidental and Intentional—are propelled by the wrong use of personal devices, weak passwords, unauthorized remote access, and unsecured networks
Battling additional entry points for attackers
Giving sufficient IT expertise to meet the demands of cloud computing
Ensuring regulatory compliance in all territories
Increasing Smartness of Social Engineering Attacks
Social Engineering attacks like phishing emails have been known for a long but have become issues of great concern due to the increasingly remote workforce.
Evil-minded people target workers connecting to their recruiter's network from home because they easily fall prey.
Attackers also target executives of organizations.
SMS phishing, also called "smishing," is becoming more prominent due to the popularity of messaging apps like Signal, Slack, WeChat, Skype, and WhatsApp.
Attackers trick users via these social media platforms to download malware on their devices.
Voice phishing became prominent in 2020 in a Twitter hack.
Attackers posed as IT staff called customer care reps and deceived them into gaining access to a crucial internal tool.
Attackers have used this method to crumble different organizations, such as large corporations and financial firms.
While organizations are trying harder to protect themselves against phishing, criminals are proactively staying ahead in the race.
For instance, they use sophisticated phishing kits to trap their targets differently.
Data Privacy as a Discipline
One of the emerging Cybersecurity technologies is data privacy as a discipline.
Many high-profile cyber-attacks have exposed numerous Personally Identifiable Information (PII) records.
However, introducing stricter international data laws like the European Union's GDPR has demonstrated commitment to prioritization of data privacy.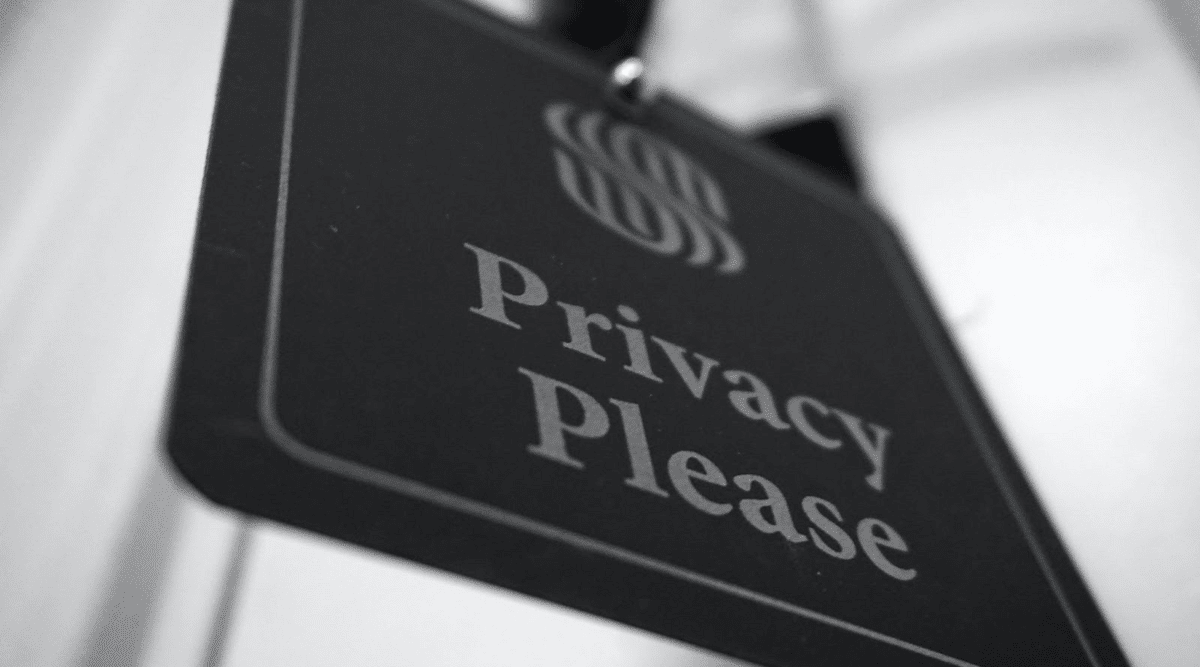 Organizations that fall below the benchmark will likely lose customer trust, suffer from a tainted image, and risk being fined.
Data privacy is at the center of every organizational operation; organizations now recruit data privacy officers and encourage multi-factor authentication, all-around encryption, external evaluations, network segmentation, and role-based access control.
Improvement of Multi-Factor Authentication
Multi-Factor Authentication (MFA) represents the gold standard of all forms of authentication.
However, cyber-attackers have devised ways to bypass it; they easily bypass authentication via phone calls or SMS.
Microsoft advised in 2020 that users should desist from using phone-based MFA but rather use app-based security keys and authenticators.
Although SMS has in-built security, the messages aren't encrypted; thus, opening the gate for attackers to hijack the process and obtain one-time passcodes undeservedly.
MFA is one of the most discussed current issues in Cybersecurity because almost everyone in the society.
Online banking where verification is done through SMS is risky because malicious attackers can take undue advantage of the process.
Digital Supply Chain Risk
A predictive report says 45% of organizations globally would have witnessed attacks on their software supply chains by 2025, a three-fold increase from last year.
It means there's no endpoint for soft attacks in supply chains.
Risk management leaders and security experts must unite and collaborate with essential stakeholders to emphasize digital supply chain threats and ensure suppliers showcase security best practices always.
Increasing Use of Artificial Intelligence
Artificial Intelligence (AI) is a known feature in computer security topics or Cybersecurity articles.
This new Cybersecurity technology is so important because humans alone can't handle the volume of security risks organizations face.
Companies now rely on machine learning and AI to protect their critical infrastructure.
Data has also shown that using AI and machine learning to safeguard security infrastructure is cost-effective.
AI is central to creating automated security systems, automatic threat detection, face detection, and natural language processing.
It also gives room for the quick analysis of massive risk data.
Thus, you can rely on AI to understand a firm's Cybersecurity Trends.
It also covers up for under-staffed companies.
While AI has been instrumental in more inclusive threat detection in organizations, you should note that malicious attackers also take advantage of the new security technology for attack automation.
They deploy model-stealing and data-poisoning techniques to commit crimes.
Attackers try to understand every new technology in Cybersecurity to use it against unsuspecting victims.
Unless something urgent is done, attackers will further exploit AI tools in the coming years to expedite criminal actions.
For instance, an advanced form of malware known as Emotet, primarily used to attack financial institutions, can alter its attack forms.
Emotet leveraged machine learning and AI techniques in 2020 to bolster its effectiveness; it activated an automated process to send personalized phishing emails to its targets.
We hope that machine learning and AI-driven security tools will increase in sophistication in the coming years to make them more results-oriented and smarter.
Increasing On-Demand Access to Data and Information Platforms
Cybercriminals may not necessarily need a VPN to gain unauthorized access to company data; remote work, shifts, and mobile platforms need high-speed access to large data sets, increasing the probability of data breaches.
The web hosting service marketplace is predicted to rake in $184 billion by 2026.
Firms gather much data about their customers and clients, such as the rate of electricity consumption, social media views, and financial transactions, to properly understand their purchasing behavior and make predictive sales.
Organizations must store, manage, and protect the gathered data.
If they're not proactive, they'll have issues managing explosive data.
They need new tech platforms and data lakes for information aggregation, like the channel assets for partners and vendors across environments.
Many attackers are exploiting companies' expanded databases.
For instance, in early 2020, they used compromised worker details from a renowned hotel chain's third-party app to gain illicit access to over 5 million guest records.
The infamous 2020 Sunburst hack also comes to mind.
Organizations must take decisive actions to stop these negative trends; Cybersecurity research topics should delve into these issues to develop acceptable proposals.
To deal with the above trend, we must be decisive with the following actions:
Zero-Trust Large Data Sets and Capabilities for Security Purposes
To mitigate the Cybersecurity Threats of on-demand access to data, you must take the following four steps: zero-trust capabilities, homomorphic encryption, elastic log monitoring, and behavioral analytics.
Behavioral Analytics
Workers are one of the essential vulnerabilities in organizations.
Set analytic solutions to x-ray devices' health and access requests to establish a baseline for an unintentional or anomalous user device activity or behavior.
These tools enable risk-based authorization and authentication and propel incident response and preventive measures.
Any security service that doesn't include preventive measures is inadequate.
Homomorphic Encryption
Cybersecurity topics should discuss how people can work with encrypted data without decrypting to give internal collaborators and third parties safe access to large data.
Homomorphic encryption also helps organizations meet stricter data privacy requirements.
Thanks to recent computational performance and capacity breakthroughs, you can use it on numerous applications.
Elastic Log Monitoring for Large Data Sets
It has become increasingly difficult to monitor big data sets and decentralized logs due to IoT and big data advancements.
Elastic log monitoring enables organizations to pull log data from any location within the system into a particular location to make it possible for analysis, search, and real-time visualization.
Using native log-sampling components in core tools eases a firm's log management issues and identifies possible compromises.
Even if malicious attackers use a VPN to access your data, it exposes them.
Zero-Trust Architecture (ZTA)
We've stated how hybrid and remote work, IoT integration, and increased cloud access can lead to potential vulnerabilities.
These systems are prone to human errors and negligence, which attackers can easily exploit.
However, ZTA focuses on how to ensure cyber defense through resources, users, and assets to mitigate the danger from decentralized data.
Discourses and topics in information security trends should shift away from physical networks because industrialized nations are increasingly buying into a remote work system.
ZTA focuses on safeguarding sensitive data; if people are working from home, you shouldn't trust them to the extent that you allow them access to sensitive data at will because their network can be easily compromised.
You should use red-team testing to evaluate the effectiveness of your zero-trust capabilities.
With this, you can know the trends internet security has strengthened or weakened.
Developments in the Cybersecurity Sector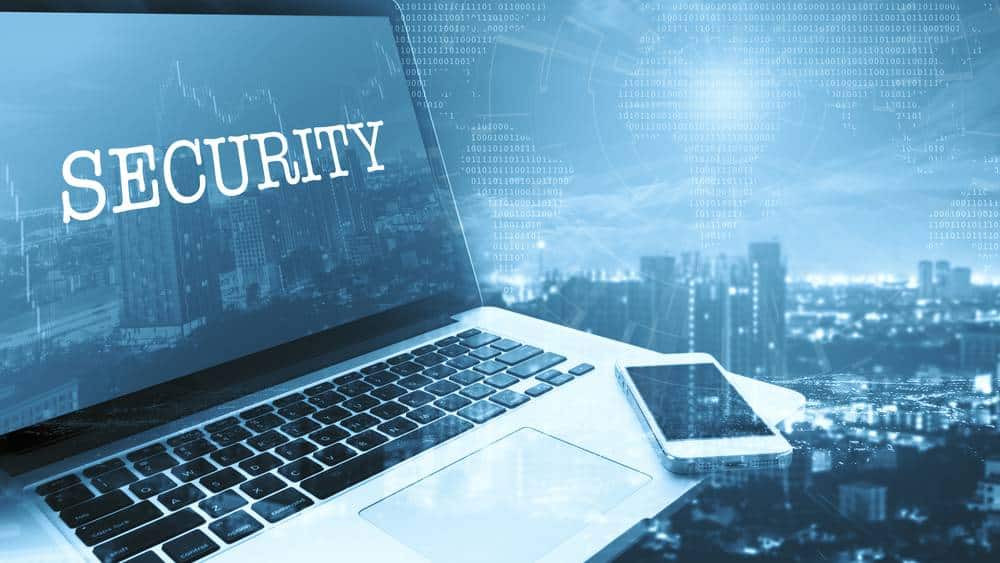 Nobody can reliably predict the future in the Cybersecurity sector, and many organizations are working round the clock to fortify their networks amid uncertainties and chaos.
They engage expert service providers to protect their data and critical infrastructure.
It's crystal clear that IT service providers will be busy in the coming years because it doesn't seem there's an endpoint to malware, data breaches, and phishing.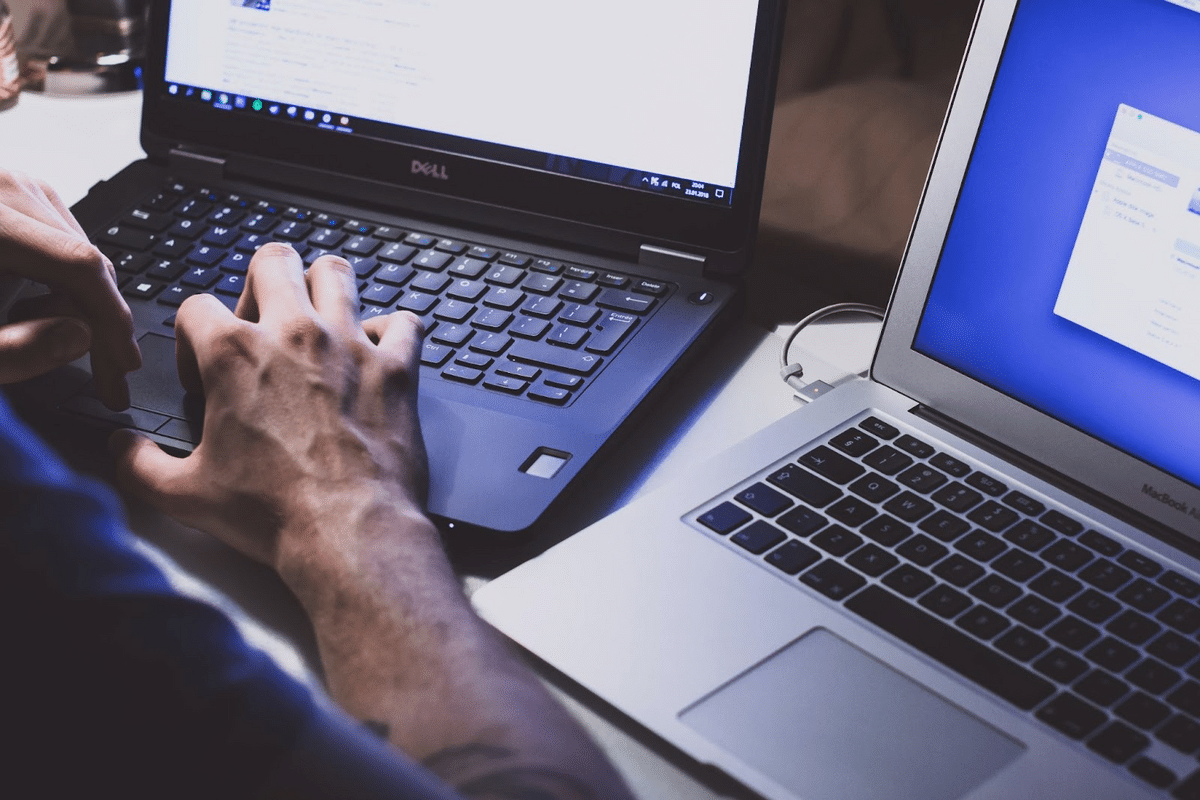 Malicious attackers seem to have developed eagle wings; they launch greater attacks anytime it seems they've been caught.
As more businesses transit to cyberspace, every management team must tighten their security system to protect their data.
Identify potential attack areas and take proactive steps to stop criminals from making you a victim.
Conclusion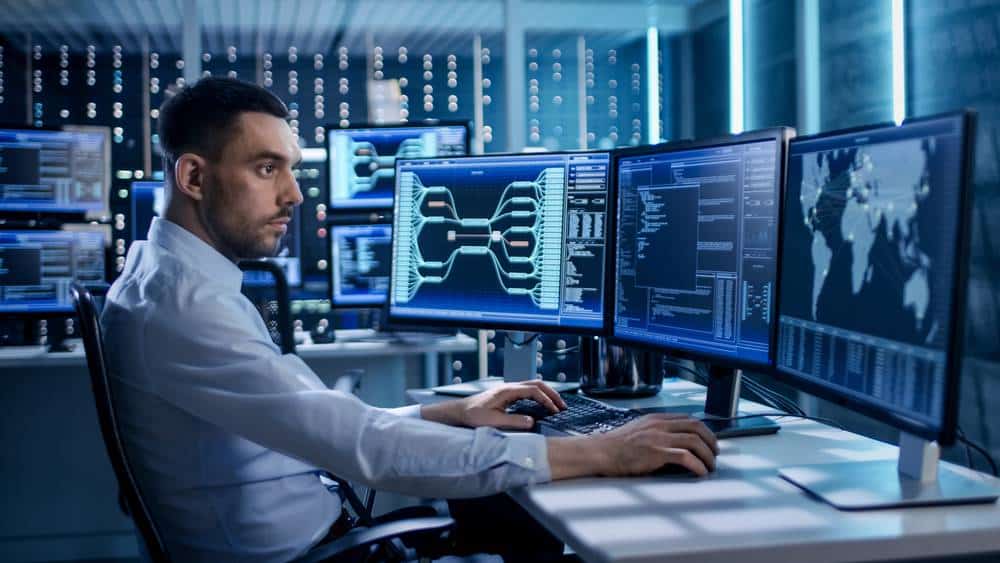 Understanding Cybersecurity Trends at these trying times is essential because criminals use advanced technologies to attack their targets.
Some use the SolarWinds supply chain attack to gain undue access to private and government systems.
Their attacks are coordinated and mostly give them the desired results.
Should we continuously trail behind evil-minded attackers while they cause several injuries to us?
Far from it!
Thus, we discussed the common trends in this piece and how you can proactively stay ahead of criminals in the game.
FAQs
What are the Security Threat Trends?
They're the recurrent Cybersecurity risks to private and public organizations.
The Threats reoccur in different locations and organizations, making them a source of concern.
Such Threats include an increase in ransomware attacks, an increasing rate of automotive hacking, and the targeting of mobile devices.
What are the top Cybersecurity Trends in television broadcasting?
Broadcasting organizations face different cyber threats from various quarters.
Particularly, they deal with broadcast signal intrusion and stealing of IP.
Others include Distributed Denial Of Service (DDOS), ransomware, and hacking of personal information.
They cause financial and reputational loss for the affected station.
What are the latest advancements in Cybersecurity?
Cybersecurity has advanced on many fronts in response to continued malicious attacks.
Machine learning and AI have greatly contributed to the advancement of cyberspace.
Others include permission requirements, two-factor authentication, IoT protection, and broader solutions.
These improvements are replacing outdated systems.
What are some trends in Cybersecurity?
The trends to be attentive include the rise in automotive hacking, increasing targeting of mobile devices, the vulnerability of cloud services, data breaches, and the potential of AI.
Others include the use of the Internet of Things with 5G Network, integration & automation of services, and the rise of ransomware.
References