Best Fiverr Resume Professionals
Fiverr is an online marketplace where freelancers offer their services to customers.
Originally founded in 2010, Fiverr saw enormous initial growth and soon came to represent one of a few top-tier freelancing websites online.
Finding the best Fiverr resume professionals is still a process as there are a slew of freelancers offering their services, some for as low as 5 dollars.
When started, Fiverr gained notoriety by pegging all services at just 5 dollars, with the option to purchase additional gigs.
These gigs would include additional work or customization on the original order.
Although Fiverr was originally derided for its low-cost methods, many customers found a lot of success and great freelancers to work with.
As the site has matured, it has attracted more qualified, seasoned, and experienced freelancers offering their services.
In addition to resume services, Fiverr has a plethora of additional services, including Fiverr Learn, which is a self-learning portal to help customers gain additional skills and expertise in areas such as coding, marketing, and content strategy.
The most popular offerings continue to remain marketing, coding one-offs, and whiteboard presentations.
Why Go With A Resume Professional?
Resume professionals have a deep and rich experience and history with resume writing.
Hiring a resume writer is an investment in your future and your ability to convey your work experience succinctly and in a professional manner.
As your resume is the single most important document that you are sending in your application, you want to send one that is professional, clean, and modern.
Resume writers also have a great understanding of the applicant tracking system.
The ATS looks for specific keywords, phrases, and qualifiers in your resume.
By not including that information, the ATS may pass-over your resume before it even reaches the recruiter or hiring manager.
Lastly, many resume writers have previous work experiences as recruiters, headhunters, or hiring managers.
They are intimately familiar with the information and format that they are looking for and can help you in developing your resume to stand out amongst those professionals.
The best Fiverr resume professionals are freelancers who have a deep understanding of resumes.
They typically have previous experience in recruiting, human resources, or management.
They are able to take your current resume and expound on your experience and educational history.
Doing so will help you to pass the applicant tracking system and land at the recruiter's desk.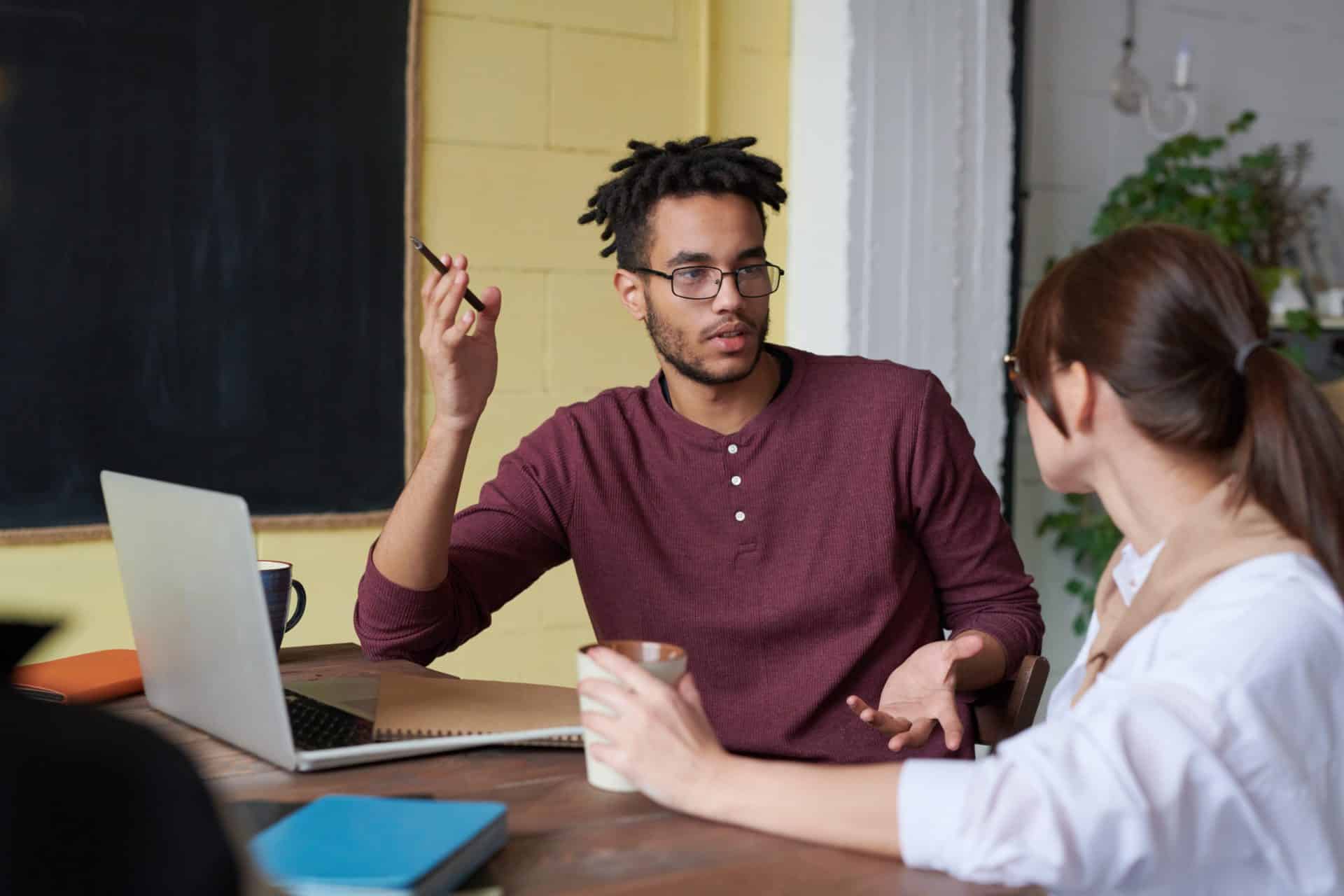 The 5 Best Fiverr Resume Professionals
HarvardCV offers packages beginning from $120 and up to $190.
Their Basic package includes a full resume, which can be delivered in 1-day.
HarvardCV claims to have 10-years in resume writing experience, having gained that experience at the Harvard Career Service Office.
They are also a Certified Professional Resume Writer and a career consultant and offer a 100% money back guarantee if not completely satisfied.
The Studio at areaTalent is a five-star rated professional on Fiverr.
Their Basic package costs $200 and their Premium package costs $500.
The Studio at areaTalent looks to provide personalized, one-on-one consultations with each customer.
Taking a more personalized approach, they are able to create a resume unique for each customer.
In addition, they have a dedicated graphic designer whom can provide you with a nearly unlimited choice of resume styles.
Steven Mostyn looks to offer his resume writing expertise to the masses.
With over 20-years of experience, assisting CEO's to entry-level clients, Steven has made a name for himself as one of the best resume writers.
His Basic package begins at $350, with the Premium package costing $750.
He offers 100% satisfaction guaranteed and includes a one-on-one intake session to customize each customer resume.
No templates are being used here!
With resume services starting at $135, Boomsa looks to help mid-career professionals take their careers to the next level.
With over 20,000 positive reviews on Fiverr, Boomsa has been featured on The Huffington Post, Forbes, The Ladders, Glassdoor, and The Houston Chronicle.
This gig is a complete transformation of your current resume or CV.
It looks to provide a powerful summary of each customers abilities and is achievement and metric driven.
You'll also receive an industry specific, applicant tracking system compatible format which will definitely help with landing that next, perfect job.
This freelancer has experience as a recruiter, which has led them to review thousands of resumes.
This experience helps them to create a resume which creates a great first impression.
Beginning at $150, the gig will include a complete rewrite and restructuring of your resume.
Professionally designed and focused on your skills and achievements, Alex Louise Rose also looks to craft a 2-sentence summary to grab the recruiter's attention immediately.
Conclusion
Hiring a resume writer doesn't need to be a difficult task.
However, whether you decide to go with a freelancer on Fiverr or on another service, make sure that they customize and personalize your resume to reflect your unique work and educational history.
The resume writer should take a personalized approach and should work with you in a one-on-one setting to ensure your goals and career ladder are taken into consideration.
The best Fiverr resume professionals that we listed were personally vetted and have been used by members of our team or their close friends and colleagues.
We highly recommend going through their services and what they provide before committing to any one freelancer.
Try to understand what your career goals are and which freelancer can create a resume that can help you reach them.