Learning how to make a work resume can be the difference between landing your dream job or not.
When applying to open roles and positions, your resume will be the main factor utilized by the employer in determining whether or not to offer you an interview.
And in order to land your dream job, you need to ensure that your resume is not only representative of your experiences and achievements, but also formatted in a manner that is easily understood.
On average, nearly 118 applicants will apply to an open job role.
With this level of stiff competition, it is of utmost importance to ensure your resume is as perfect and buttoned up as possible.
We're going to review how to make a work resume that is reflective of your experiences and achievements.
Follow our guide below for an in-depth, step-by-step guide to resume writing and working.
What is a Resume?
A resume, quite simply, is a document which records your current and previous work experiences, professional achievements, skills, accomplishments, education, certifications, and other details which may be useful to an employer.
Resumes are used in the professional world as a means to introduce yourself to an employer and to nominate yourself for an open role or position.
An employer typically receives a slew of resumes from interested applicants.
They will parse through the list of resumes, deciding upon which ones showcase the greatest amount of experience and potential for the given role.
Across the world, the terms resume and curriculum vitae can be used interchangeably.
In the United States and Canada, the word resume is the dominant term used to describe a document which lists current and previous work experience.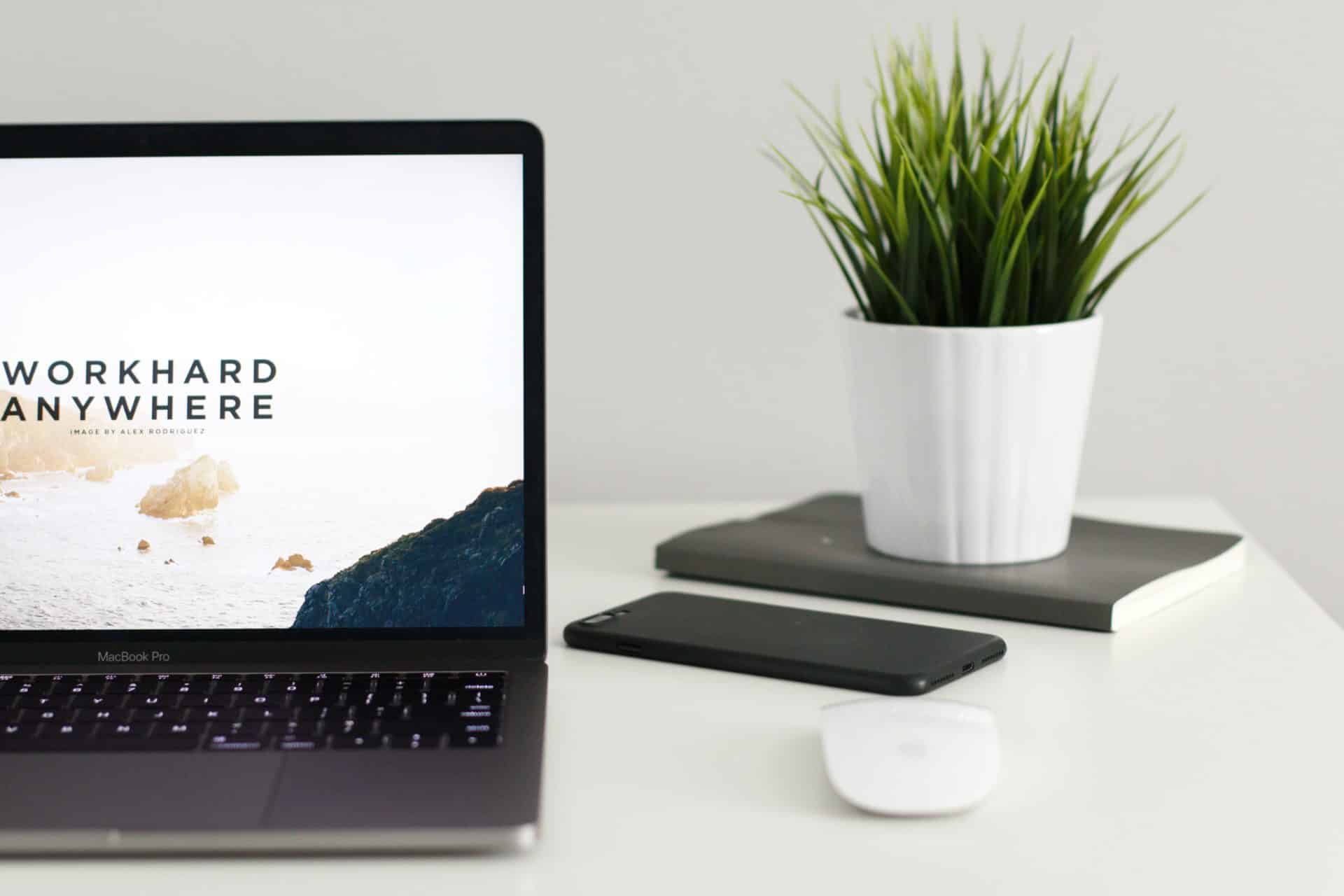 Understanding the Correct Resume Format
Resumes are, generally, formatted in a uniform manner.
This allows for both employers and applicants to follow a set template, which is both easy to understand and read.
From the available formats, by-far the one most often used is the reverse-chronological format and is the format we most highly recommend.
1.Reverse Chronological Order
By-and-large, the reverse chronological order is the most popular format for both employers and applicants.
It is an easy-to-read and easy-to-understand format, making it a perfect choice for nearly any applicant.
The reverse chronological order format places a high level of emphasis on your current and previous work experiences.
Work experiences are listed from most recent to oldest, with additional achievements, accomplishments, skills, and education listed after.
The reverse chronological format generally follows the following format:
Contact Information
Resume Summary
Professional Title
Current and Previous Work Experience
Skills and Achievements
Education
Miscellaneous
2. Functional Resume
The functional resume is the least popular format and not one that we would recommend.
It is not well-known and can lead to confusion and misunderstanding.
Whereas thee reverse chronological format places a high level of emphasis and focus on current and previous work experience, the functional resume devotes that space to skills relevant to the position being pursued.
The functional resume format generally follows the following format:
Contact Information
Resume Summary
Professional Title
Skills Summary
Work Experience
Education
3. Combination Resume
The last, and final, resume format is the combination resume.
This resume format combines the functional and reverse chronological formats, placing an equal emphasis on both work experience and skills.
However, due to the inclusion and highlight of both your work experience and skills, you may be left with little room for other sections and information.
The combination resume format generally follows the following format:
Contact Information
Skills Summary
Work Experience
Education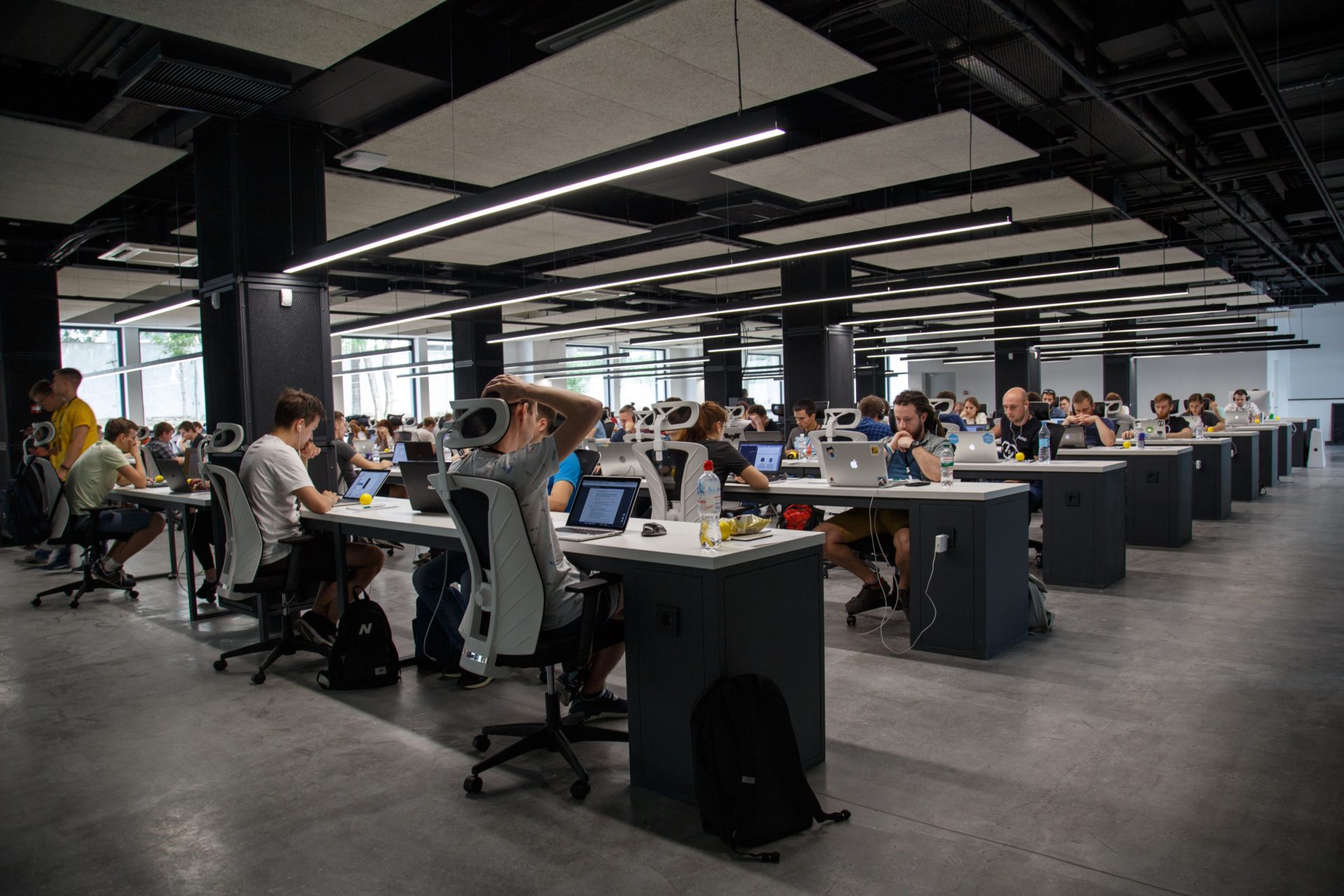 Choosing the Correct Resume Format
When choosing which resume format is best for you, you want to choose a resume format that is best suited to your personal and professional experience.
Generally, the reverse chronological format works well for nearly all experience levels.
A functional resume is more reserved and is generally used by senior professionals.
Likewise, the combination resume is best suited for mid-level to senior professionals.
In addition to previous work experience, you will want to take into consideration the role, industry, and company you are applying to.
Some industries will be more accepting of differing resume formats than others.
Similarly, some industries may have certain expectations of how a resume should be formatted.
Reverse Chronological Format
A reverse chronological resume format is good for people with any type of work history.
Generally, it is used for people looking to remain within the same or similar job or industry.
This format also works great for people with large gaps in their resume.
Functional Resume
A functional resume format is good for people with a lot of work experience.
It is also a good format for people looking to break into a new field or industry.
In addition, people who have creative or skills-based roles can benefit from the functional resume format.
Combination Resume
A combination resume format is good for people looking to make a career change.
Generally, though, this format is great for people with a diverse, wide range of skills and experiences.
It is a a good format for being able to showcase your work experiences and skills.
Contact and Personal Information
Contact and personal information are the pieces of information that the employer will see first.
As-such, understanding what to include, and what not to include, are of utmost importance.
Including unnecessary or irrelevant information can not only look unprofessional but can also disqualify you from the role you are applying to.
Information to Include
Full Name
Personal Phone Number
Optional Information
(As LinkedIn is the most popular professional network, including your LinkedIn URL can help to humanize you as a candidate and to verify your professional and personal details.)
Many employers like to hire candidates who are close to the office.
This information is not necessary and can be placed at your discretion.
Can be included to showcase your previous work and skills.
Should be avoided if the work is not safe for work or can be taken in an offensive manner.
Information to Avoid
Unless you are applying to a social media role or are in a role that requires the use of social media, you should avoid mixing personal and professional images.
Adding your date of birth could lead to ageism and should be avoided from inclusion on your resume.
Unless you are in a modeling role, headshots are not required or needed on a resume.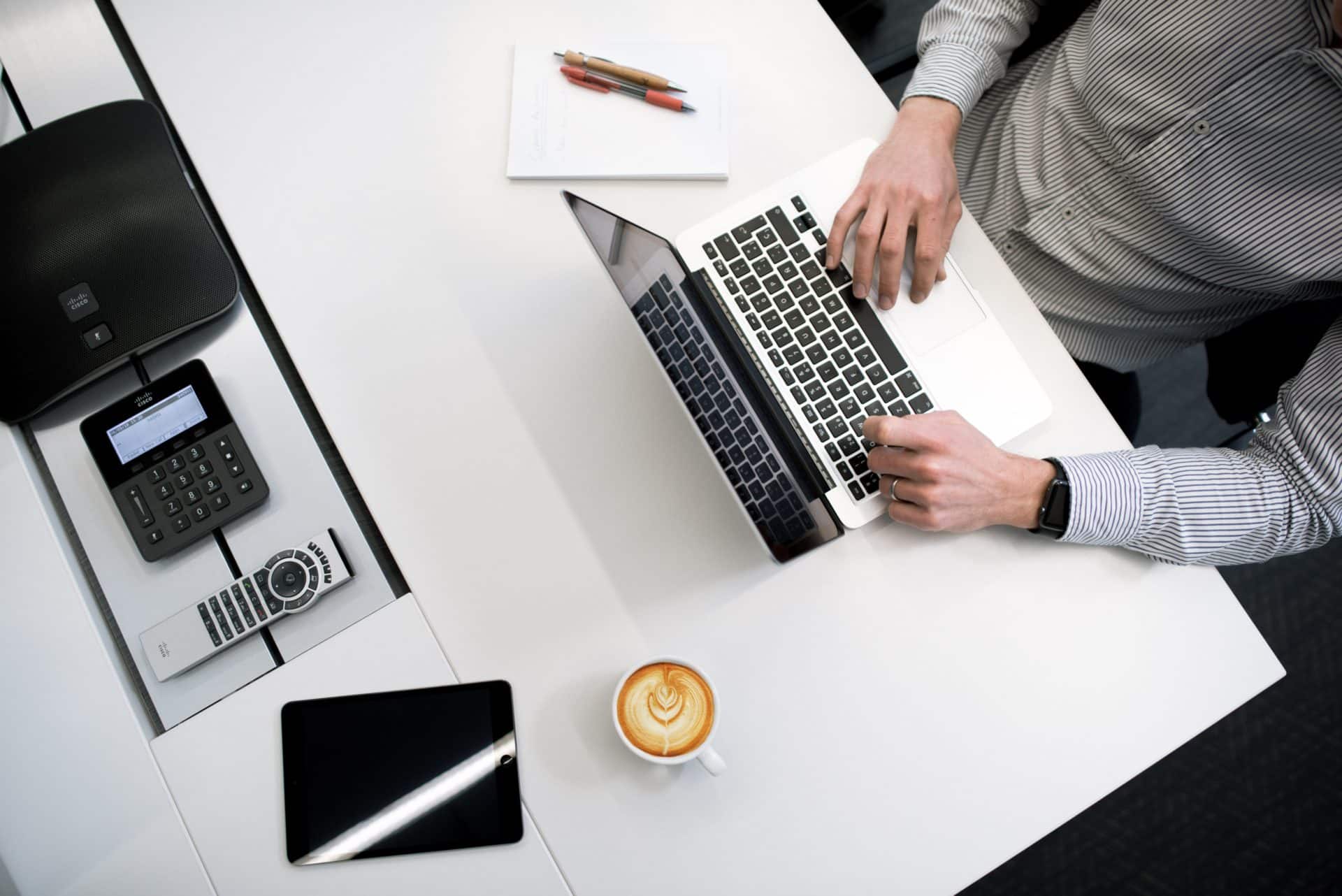 Resume Objective or Resume Summary
Generally, with a slew of applicants, most employers simply do not have the time or bandwidth to review each resume as carefully as they should.
That is why most applicants will include a resume objective or resume summary.
This section should provide the employer with a quick synopsis on your experiences and skills.
When writing a resume objective, please understand that most employers will spend the majority of time reviewing your resume on this section.
That is why it is of utmost importance to have this section as polished as possible.
The resume objective section should describe, in less than five sentences, your experience and accomplishments.
This section should look to highlight and showcase your accomplishments not just your daily tasks and responsibilities.
Right
Charismatic and energetic salesperson with over 7 years of experience in a fast-paced, international advertising firm.
Consistently achieved quarterly goals, being named top salesperson three years running.
Looking to take my career further by establishing similar results in the startup scene.
Wrong
I am a salesperson for a large advertising firm.
I sell advertising products to companies in the United States.
In addition to quarterly goals, I am looking to move up in my company.
I have been with XYZ Firm for 7 years now.
The difference between the two examples above is that the right one looks to provide a list of experiences and achievements in an energetic and engaging manner.
Whereas the second example provides only a list of experiences and doesn't appear engaging or enthusiastic.
The additional level of enthusiasm can help a candidate to better stand out and make an impression with an employer.
This is particularly true when most employers spend less than 6-seconds perusing an individual resume.
Work Experience and Key Achievements
Once you've completed writing your work summary and objective, it's time to move to the main details of your work experience.
By-far, this section is the most important piece of your resume.
Here, you'll be able to list current and previous work experiences and what your key achievements were.
When it comes to listing your current and previous work experiences, you want to devote substantial time to reviewing how you list your achievements.
Although your achievements should be listed in a bulleted out format, you will want to list them with power verbs.
Power verbs are used to entice employers to invite you to an interview.
They are verbs which more succinctly capture what you accomplished, providing a greater level of depth and clarity to them.
Power verbs are also used to add clarity and understanding to your resume.
You should review a list of power verbs and work those terms into your resume for added pizzazz.
Common Resume Power Verbs
analyzed
ascertained
assessed
compared
computed
conceptualized
concluded
confirmed
critiqued
deciphered
deliberated
determined
devised
diagnosed
estimated
evaluated
examined
forecasted
formulated
integrated
investigated
justified
measured
negotiated
prescribed
prioritized
projected
questioned
rated
recommended
researched
scrutinized
studied
substantiated
synthesized
validated
verified
addressed
apprised
arbitrated
attested
authored
clarified
communicated
composed
convinced
corresponded
drafted
edited
explained
informed
interpreted
lectured
marketed
persuaded
presented
promoted
publicized
queried
reported
spoke
summarized
translated
wrote
brainstormed
constructed
designed
engineered
envisioned
fabricated
illustrated
produced
shaped
visualized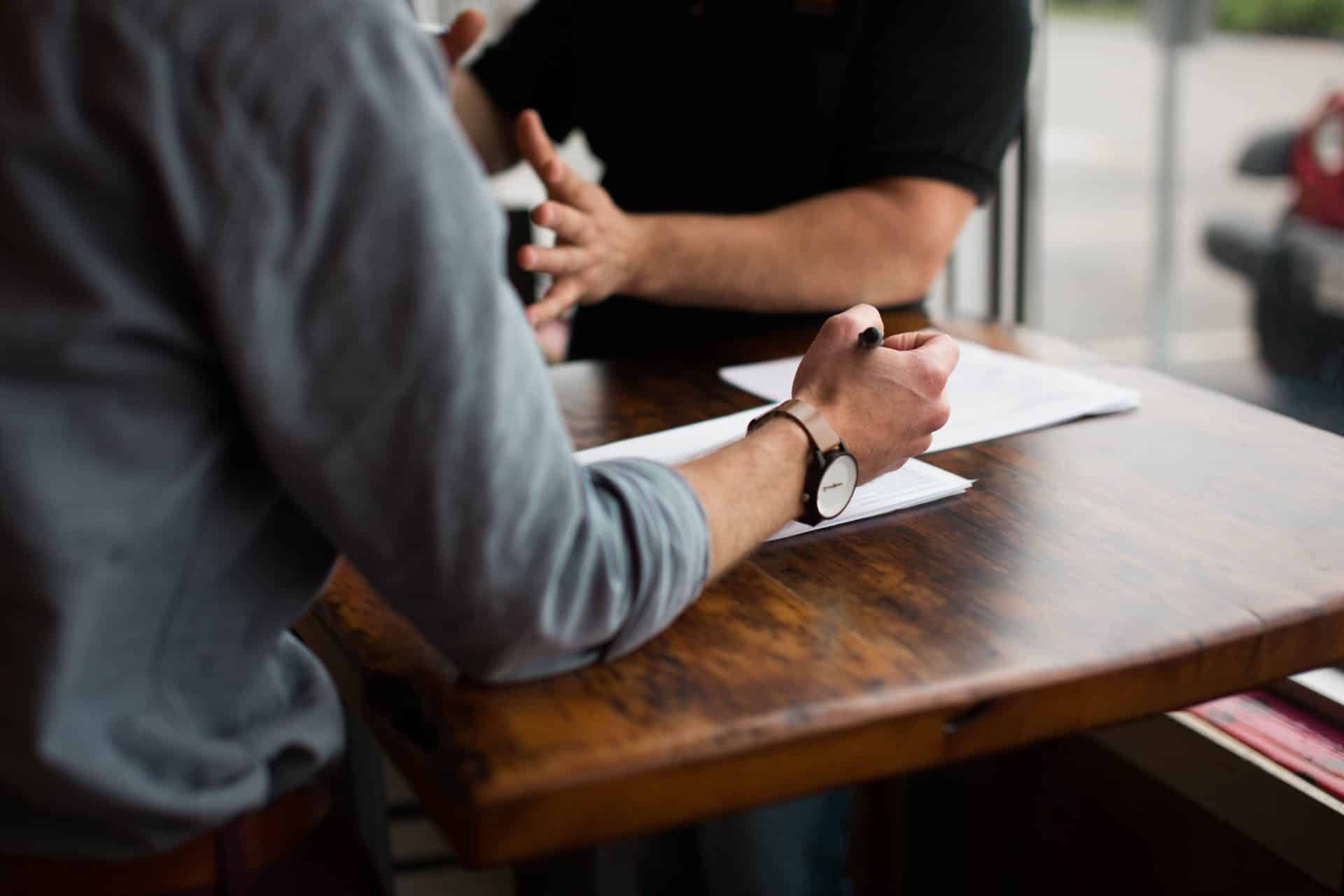 Listing Out Your Work Experience
Although it is well understood that you should list out your current and previous work experience, understanding what information to include may not be immediately obvious.
As a general rule of thumb, you will want to include the following pieces of information when including your work experiences.
Job Title – this should be the job title you had when you ended the role.
It should be prominently displayed, allowing an employer to easily find and identify what your previous role was.
Company, City, State – beneath the job title, include the company you worked for, as well as the city and state where you worked for the company.
If this was a remote position, you can simply state remote.
Dates of Employment – beneath the company name, city, and state, you should list the dates you were employed with the company.
This doesn't have to be exact dates but should include the starting month and year and ending month and year.
Bulleted Out Responsibilities and Achievements – utilizing your power verbs, you should list out 3-5 main accomplishments and achievements you made while employed for the company.
These should be major achievements and accomplishments and should not only be a list of daily roles and responsibilities.
Key Points
As this is an example for a reverse chronological resume, you will want to begin listing the company positions from most recent to oldest.
Beside each company name, look to add 3-5 unique and main bullet points which describe what you did and what you achieved while employed there.
As most employers expect a resume to be one-page or less, you will want to decide which experiences to include and which to remove from your resume.
When it comes to deciding which jobs you should include on your resume, you will want to keep the ones that have the most quality and relevant experience for future roles.
In addition, when writing out your resume, you will want to do so in a way that the employer will understand and appreciate.
Again, employers are typically inundated with applicants and resumes.
They may not necessarily be interested in your work experience from ten years ago, which offers little relevancy to your current job hunt.
Beating the Applicant Tracking System
When it comes to learning how to make a work resume, it is helpful to understand how the hiring process starts.
Typically, once an applicant submits their application, it will be immediately reviewed by a software, aptly named the applicant tracking system.
This system is utilized by nearly 98% of Fortune 500 companies and is a tool that is becoming more widely used.
The applicant tracking system looks to identify certain keywords and phrases found in the job posting within the applicants resume.
If found, the applicant's application will be forwarded to the recruiter or hiring manager.
If not found, then the applicant's application may be disqualified.
Understanding the popularity of the applicant tracking system, it is useful to understand how to beat it.
In order to do so, you must review the job posting carefully and highlight any key requirements, responsibilities, or keywords.
Take those keywords and add them as bullet points to your resume.
By doing this simple hack, you will be able to have your resume pass the applicant tracking system and reach the hiring manager.
This simple trick can substantially increase your chances of landing an interview with the hiring manager.
However, be careful to not simply sprinkle those words throughout your resume, especially if you do not have those skills or requirements.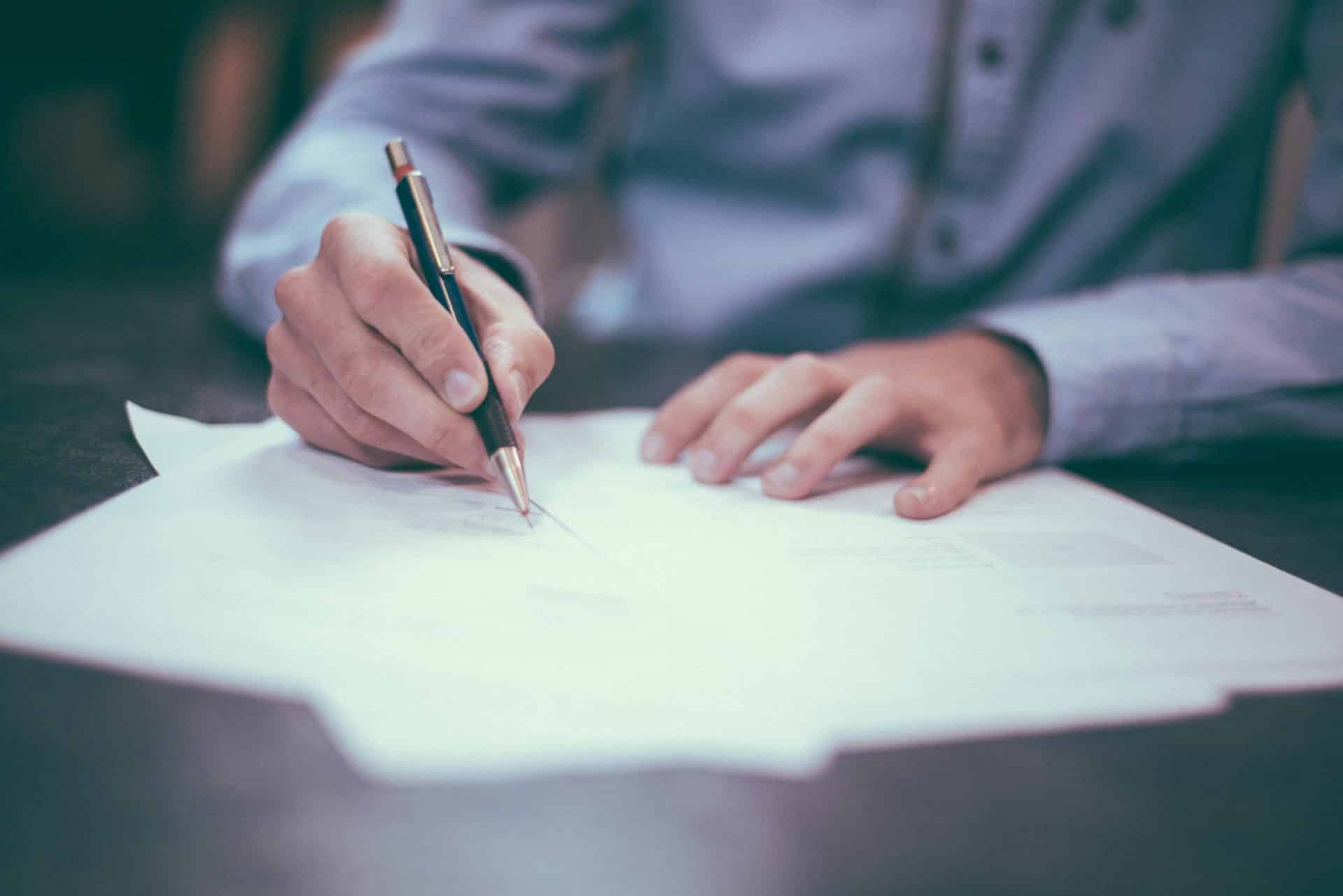 How Much is Too Much?
What work experiences you include on your resume will be highly dependent on where you are in your career.
For seasoned applicants, you will want to list up to 15 years of relevant work experience.
This should be parlayed with power verbs, providing you with a richer, more holistic sense of what you achieved.
For mid-level job seekers, you should include a detailed description of any relevant work experience, particularly focusing on the skills gained during your tenure.
There should be a focus on relevant work experience, which ca help you to attain higher titles and levels at your next employer.
For entry-level and first-time job seekers, it is best to include all work experience.
This is because your work experience may be a bit thin and not fully fleshed out at this point in your career.
If you do not have a ton of work experience, don't be afraid to include volunteer or shadowing experience.
In addition, you can list relevant educational courses to help with your previous experiences.
Listing Your Education
Many employers have certain degree requirements for applicants.
Whether the degree requirement is a high school diploma or a PhD, you will want to understand how to list your education correctly on your resume.
Your degree definitely took some hard work and dedication to achieve, so don't just discount it!
The latest degree attained should be listed first
You do not need to include your GPA.
However, if you had a stellar GPA, feel free to include.
If you achieved a college or university degree, you should remove your high school mention.
Feel free to add in awards, honors, or coursework if it adds to your resume.
This can include Latin Honors and a Dean's List
When listing out your education, you will want to include the following pieces of information:
Start and end dates
Degree or major conferred at graduation
Minor or dual-major, if received.
Name of university, college, or institution
Location of university, college, or institution
Relevant coursework
Relevant clubs, fraternities, or sororities
Your education should be given in a dedicated section, typically towards the end of your resume.
It should not take too much space but should be able to provide an employer with a quick sense of which school you attended and what degree you attained.
Listing Relevant Skills on Your Resume
Skills can be broken out into two separate buckets, hard and soft.
Hard skills are skills which you attained through practice and know-how.
These typically include a mastery of certain systems or tasks.
Soft skills, on the other hand, are skills which are either developed or innate and can be learned through life lessons.
These typically include communication and personality skills.
When it comes to putting a list of skills on your resume, you will want to first determine what skills you know and then determine what skills are relevant for the position.
Someone applying for an accounting position wouldn't want to list art as a skill, as it isn't relevant to the position they are applying for.
In addition, you will want to use the skills section to include certain keywords and requirements found on the job posting.
This can help you to beat out the applicant tracking system and land your resume in front of the hiring manager.
Examples of Soft Skills for Any Industry
Time management
Effective communication
Emotional intelligence
Conflict management
Teamwork skills
Stress management
Problem-solving
Productivity & organization
Critical thinking
Attention to detail
Adaptability
Examples of Marketing Skills
Data analysis
Web analytics
SEO/SEM
HTML & CSS
WordPress
Email marketing
Web scraping
CRO and A/B Testing
Data visualization & pattern-finding through critical thinking
Search Engine and Keyword Optimization
Project/campaign management
Social media and mobile marketing
Paid social media advertisements
B2B Marketing
Consumer Behavior Drivers
Brand management
Creativity
Copywriting
Storytelling
Sales
CMS Tools
Examples of Management Skills
Six Sigma techniques
The McKinsey 7s Framework
Porter's Five Forces
PESTEL
Emotional Intelligence
Dealing with work-related stress
Motivation
Task delegation
Technological savviness
People management
Business Development
Strategic Management
Negotiation
Planning
Proposal writing
Problem-solving
Innovation
Charisma
Examples of Sales Skills
Customer Relationship Management (CRM)
Cold calling
Negotiation
Public speaking
Closing
Lead generation
Buyer-Responsive selling
Buyer engagement
Product knowledge
Persuasion
Effective communication and sociability
Empathy
Social media/digital communication
Teamwork
Time management
Examples of Design Skills
Adobe Creative Suite: Illustrator, InDesign, Photoshop
Dreamweaver
Infographics
HTML & CSS
Photo editing
Typography: spacing, line height, layout, choosing fonts
Storyboarding
Targeting and marketing through visual communications
Logo creation
Digital printing
Integration of visual communication in social media platforms
Creativity
Attention to detail & aesthetics
Interactive media design
Color sense & theory
Ad design
Examples of Accounting and Finance Skills
Enterprise Resource Planning
Big Data Analysis & SQL
Know Your Customers (KYC)
Cognos Analytics (IBM)
Visual Basic
Accounting Software
Revenue recognition
Clear communication
General business knowledge
Numerical competency
Examples of Web Development Skills
HTML/CSS
CSS preprocessors
JavaScript
WordPress
Graphic User Interfaces (GUI)
Git/Version control (GitHub, GitLab)
Search Engine Optimization (SEO)
Application Programming Interface (API)
Adobe Photoshop, InDesign
Content Management Systems (CMS)
Testing/Debugging
Responsive design principles
Examples of Business Analytics Skills
SQL (a must) and Hive (optional)
Programming language (R, Python, Scala, MATLAB)
STATA, SPSS, SAS
Data Mapping
Entity Relationship Diagrams
Wireframes
Big Data tools
Microsoft Visio
Agile Business Analysis
Machine learning
System Context Diagrams
Business Process Modeling
Technical and non-technical communication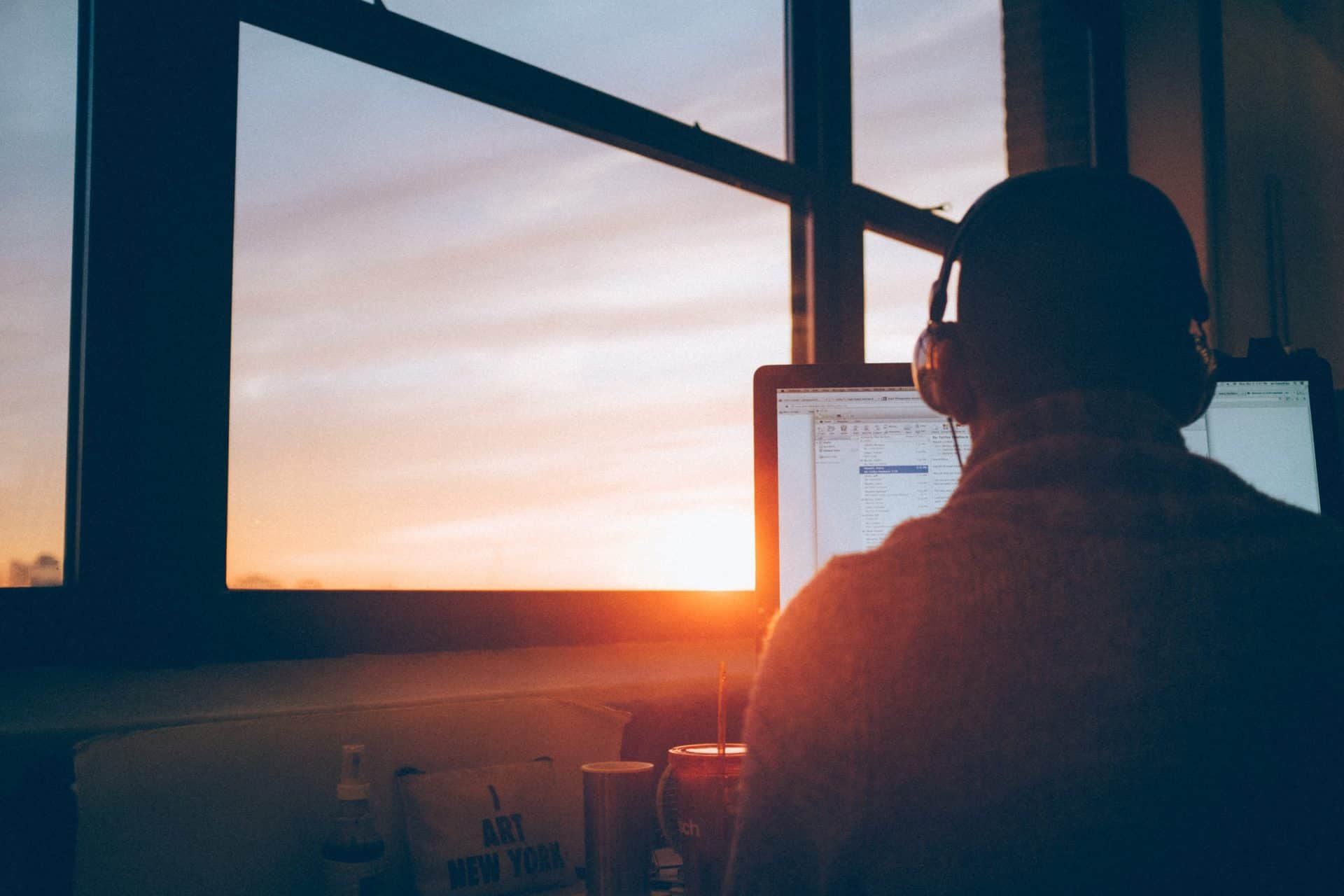 How to List Skills on Resume
Generally, skills can be listed on a resume within a dedicated section.
You can opt to list your skills in a randomized order, including skills from different fields and industry beside one-another.
However, a preferred method is to list your skills based on groups.
By listing your skills based on groups, you are able to dispense the information in a way that is more easily digestible and understood.
Determine which groups you would like to list out and simply add the relevant skills beneath or alongside it.
For example, listing your skills in groups can be done as follows:
Marketing and Advertising – Google AdWords, Facebook Advertising, Google Search Console, Google Analytics
Social Media – Facebook, Instagram, Snap Chat, TikTok, Twitter
Project Management – Jira, Confluence, SmartSheets, Microsoft Excel
Miscellaneous Section
Besides listing your relevant work experience, your education, and your relevant skills, you may opt to include a miscellaneous section.
This section can include volunteer experience, hobbies and interests, awards and certifications, projects, publications, and additional languages you may be proficient in.
Although a miscellaneous section is not necessary, it can prove to be helpful in differentiating yourself from other applicants.
For example, if you have your Eagle Scout, you can list it within the miscellaneous section, which showcases your dedication and commitment to achieving a difficult skill.
However, you don't want to list too many miscellaneous skills that your resume goes over one-page.
Similarly, don't list any skills or tidbits which are not safe for work or can be deemed as offensive.
Think over what additional skills, hobbies, and facts about yourself that may be a bit different and unique and feel free to list them here.
Including a Cover Letter
The purpose of a cover letter is to accompany and expand upon the experiences and education on your resume.
Simply put, a cover letter can help you to explain why you want the role you are applying to.
Whereas your resume is a simple set list of your previous experiences, education, and skills, a cover letter is an introduction to your resume.
Cover letters are important because they allow you to describe, in plain language, why you want the role.
A resume is a stiff document.
It is formal and doesn't allow for too much customization.
A cover letter, though, allows you to write out your experience and skills and how you believe those will translate well to the job you are applying for.
We highly recommend including a cover letter within each job application.
Not only can it increase your chances of landing an interview, it will allow you to showcase your personality in a easy-to-understand format.
Buttoning It All Up
Finally, you're just about ready to be done!
Before you send in your application, be sure to proofread and double-check for any spelling or grammatical errors.
You don't want to have worked this hard just to be disqualified for a simple typo.
You may also consider sending your resume to a friend or family member to review for you.
In addition to reviewing your resume, be sure to do the same with your online profiles.
Many recruiters and employers admit to checking an applicant's social media presence and photos.
You will want to button up your social media presence, removing any unflattering and negative photos and posts.
Better yet, consider making your accounts private to avoid any potential issues.
Saving and Sending Your Resume
Lastly, you will want to save your resume and cover letter as a PDF.
This is the most common format and one that will keep your final format, ensuring the employer receives a clean document.
Be sure to save your resume and cover letter in a simple format, opting for a FirstName.
LastName.
Resume format.
Lastly, review the resume font and margins.
You should use a consistent, easy to read font across both your resume and cover letter.
The best font sizes are between 11-12.
You can increase the font size for specific titles if you like.
When it comes to choosing a resume font, we advise to keep it simple and easy to read.
Cambria, Calibri, or Times New Roman are all safe choices.
Again, be sure to be consistent between both your resume and cover letter, choosing a font and font size that works best on both documents.
Also, be sure to email your resume from a professionally named email address.
This should be one that is simple and contains your name in it.
You also want to choose an email provider from a reputable, modern source.
We recommend creating an email address under Google's Gmail service.
Conclusion
We've definitely went into depth on how to make a work resume.
Now that you have all this information, we hope that you will go out confidently into the world of applications.
Remember, your resume is meant to land you an interview with an employer.
Therefore, it should provide an accurate and detailed description of your work experience, history, and skills.
These main points will help you to entice an employer to offering you an interview, and eventually, the position.