Hello everyone, welcome to this exciting yet in-depth analysis of the two certifications issued by the Project Management Institute: the Project Management Professional (PMP) and the Certified Associate in Project Management (CAPM).
By the time you're done reading this article, you will already know the similarities, the differences, and what both professional certifications involves.
Apart from this, you will also be able to decide which of the two certifications is right for you if you are interested in improving your skills in managing larger projects than what you are used to managing.
Finally, you will fully understand what it takes to combine both certifications, just in case they will both come in handy.
These are some of the points we'll cover in this article:
Without wasting any more time, let's get started.
PMP vs CAPM: Differences and Similarities
Understanding the differences and similarities between both specialized certifications can help you make the best decision for your career.
As we consider this important section, analyze which of the two aligns with your career path more.
We will start with the differences. For a better understanding of the differences, we will approach this comparison from several angles.
Purpose: The CAPM certification is for people aspiring to become project managers or those with little or no practical experience in managing projects.
That is why the CAPM exam focuses on testing each candidate's knowledge of the terminologies, concepts, and processes associated with project management.
PMP certification, on the other hand, goes a step further. While CAPM is entry-level, PMP focuses on the practical application of management experience.
It means that for candidates to sit for the PMP exams, they must already know about project management; they must have successfully led project teams and successfully delivered a few projects.
Exams Cost and Difficulty: CAPM certifications are less expensive than PMP certifications. Anyone can rightly conclude so because of the purpose both certifications serve.
The CAPM exams cost $225 for PMI members, while non-members will pay $300 for the same exam. A PMI member planning to sit for the PMP exam must pay a $405 exam fee, while a non-member is expected to pay $555.
Both exams are difficult, but since CAPM is more of an entry-level certification, it is only logical for the exam to be less difficult than the more professional-level PMP exam.
Certification Validity: After passing the CAPM exams, the certification is valid for the next five years. Kindly note that the five years will start counting from the date you sat for the exam.
PMP certification is valid for three years. Upon expiration of this validity, you must apply for certificate renewal.
Although both PMI-issued certifications are different in several ways, there are a few areas of similarities between them. Let's briefly highlight some of them.
The CAPM and the PMP exams use the PMBOk Guide ( A Guide to the Project Management Body of Knowledge) as the primary textbook. While exams are slightly different in format and scope, the same textbook serves as a basis for all candidates.
Although the CAPM is less rigorous than the PMP, candidates must devote enough time to study to stand a chance of passing any of the two exams. Both exams require candidates to pay a specified amount of money.
Additionally, both exams require the same minimum education level: secondary school education.
Do you know that the CAPM and the PMP offer better prospects to people who passed the exams? Both certifications give candidates access to a broad range of international networks with professionals and a pay rise in their desired management field.
Having examined a few differences and similarities, let's go into some of the basics of both certifications. We start with the prerequisites for each one of the exams.
PMP vs CAPM: Prerequisites/ Certification Requirements
Before attempting to apply and write both exams, here are a few things you must keep in mind about the eligibility criteria.
Before anyone can sit for the PMP certification exam, they must show proof of previous management experience. You, too, will agree that qualifying for this exam might take some time and effort.
In addition to the proof of management experience, PMP exam candidates must also satisfy one of the following two conditions:
First Option
They must have earned a secondary school degree, which can be a high school diploma, an associate's degree, or a global equivalent.
They must have spent at least 60 hours managing various projects.
They must either have a CAPM certification or have received at least 35 hours of project management education.
Second Option
They must have a bachelor's degree (usually a four-year degree)
They must have spent at least 60 hours managing various projects.
They must either have a CAPM certification or have received at least 35 hours of project management education.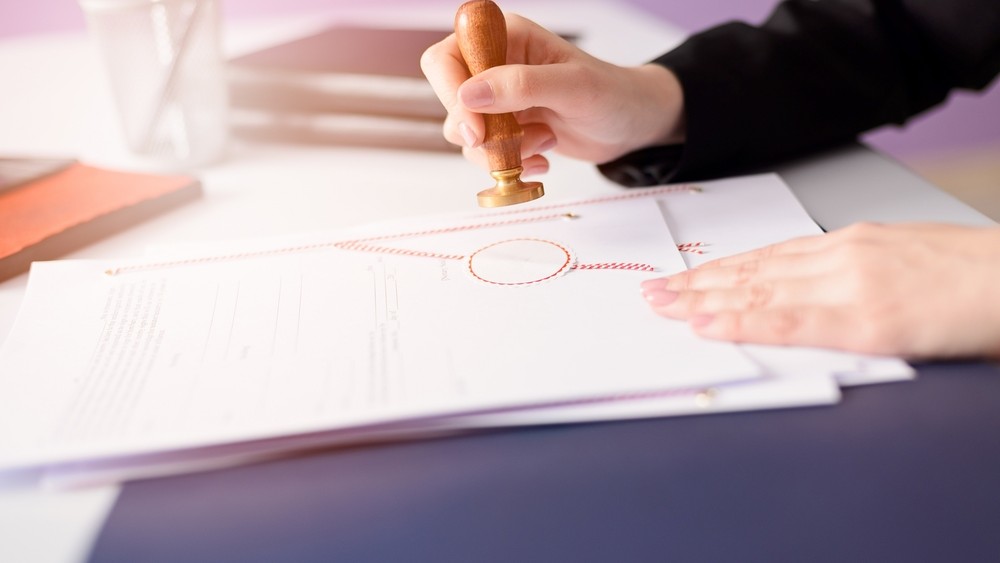 According to the PMI, if a candidate is a CAPM certificate holder, a 35-hour project management education requirement will not count. That is another reason why many prefer having a CAPM certificate first before applying for the PMP certification.
Writing a CAPM certification exam does not require as many criteria since it is an entry-level certification. Here are the two conditions that you should meet:
They must have earned a secondary school degree, which can be a high school diploma, an associate's degree, or an internationally recognized equivalent.
You must have completed at least 23 hours of project management education, or you must have at least 1500 hours of experience working in a project team.
From the above-listed criteria, it is clearer that project management experience is important, especially if you intend to apply for the PMP certification exam.
If you don't have enough experience, start the process of gaining the needed management experience today. All you need is a set number of hours working with a recognized project team.
Alternatively, you may apply for the entry-level certification and take the CAPM test.
PMP vs CAPM: Renewal of Certification/ Recertification
The latest guidelines from PMI states that CAPM holders no longer have to retake the exam after 5 years in order to maintain the status of their certification.
At this time, the same procedure applies to both certifications.
To renew their project management certifications, CAPM and PMP holders are expected to earn a set number of professional development unit points (PDUs) every 36 months or 3 years.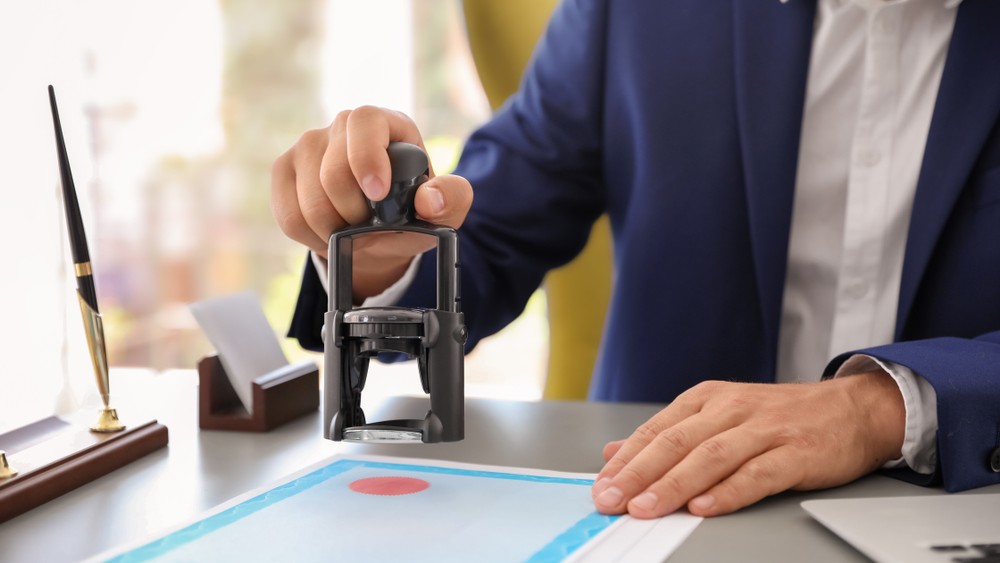 According to PMI, "professional development units (PDUs) are one-hour blocks of time that you spend learning, teaching others, or volunteering. By accumulating and tracking these over your certification cycle (3 years) you can maintain your certification status with PMI."
Previously, things were a bit different because CAPM certificate holders will need to retake the CAPM exams after every 5 years to renew their certification.
They also have to accumulate a minimum amount of hours managing projects. For PMP holders, the renewal time is 3 years, at which time they have to retake the exam.
Thanks to this new procedure, the long wait is over. As long as you can prove that your professional skill is still relevant and is in tune with current requirements in the labor market, your PMP certification remains intact.
What are the minimum PDU points for the renewal of each certification? CAPM must accumulate at least 15 PDUs while PMP holders must earn at least 65 PDUs.
To know the status of their certifications and PDUs, each holder is advised to use the online tool known as the Continuing Certification Requirements System (CCRS).
This online tool has a specialized dashboard from which certified project managers can keep track of the following:
The status of their current PMI certificate and when it will expire
All current PDU claims
The number of PDU needed to make them eligible for recertification
Current CCR requirements for acceptance of PDUs
This online tool is free and easy to use.
On accumulating enough PDUs for certificate renewal, the CCRS online tool will notify and nudge you toward renewing your certificate.
To complete your application for recertification, fill in your credentials and pay the stipulated PMI renewal fee.
Both exams certainly use the same guide as their primary textbook. However, both exams differ in terms of format, scope, and general aim.
Here are some facts about both the CAPM exam and the PMP exam.
The CAPM exam comprises 150 multiple-choice questions, while the PMP exam comprises 200 multiple-choice questions.
The exam duration for the CAPM is 3 hours, while it is 4 hours for the PMP exam.
There are 15 non-scoring questions in the CAPM exam. For the PMP, the number of non-scoring questions is 25.
Both exams are computer-based and only have multiple-choice questions (as stated above. In some rare cases, candidates can request a paper test.
The CAPM certification exam tests your understanding of common terms and concepts in the PMBOK Guide.
As long as you study the guide well, you should not have any problems picking out the correct answer from a list of options provided for each question.
The PMP tests a candidate's understanding of how to apply the points in the PMBOK Guide.
Candidates must have received some project management training, have some project management skills, and understand common project management processes before sitting for this exam. It is important to have some experience before sitting for these exams.
Although the scoring system is not publicized, it is generally believed that a 61% score is enough to guarantee that you pass the exam.
However, because the exams follow a multiple-choice format, try not to leave any questions unanswered.
As you already know, candidates must study well for the exams. While you may have gained some work experience, the questions will test your understanding of various aspects of project management.
Here are a few tips that will help you succeed in your exams:
Do Not Procrastinate: Fight the urge to put off reading for the exam until it is near. Start your exam prep as soon as you confirm that you will write the exam.
People who wrote the same exams in the past identified procrastination as the biggest challenge they have to surmount.
Waiting until the exam is near can be costly because you will not devote the time needed to understand basic concepts.
Establish a good study habit: Most project management associates have recommended having a reading schedule. So, prepare a schedule and stick to it. Some have found it beneficial to fix their study times to be early in the mornings.
Reading schedules allow them to read a few pages of the reference material before they start their day. At night, they will also apportion some time to reviewing what they read in the morning.
Use Multiple resources: While you have a dedicated guide for preparation, don't limit yourself to it. As you prepare, make good use of other online resources that can improve what you know.
You can also take some related online courses that will further improve your knowledge of several concepts within your chosen field.
Gain real work experience: Since the PMP exam will test your application of various management concepts, it is also important to have some work experience.
Working experience will help you understand several applications you are reading even before the CAPM or PMP certification process.
Read to understand, not to memorize: A good piece of advice to follow is to understand everything you are reading.
While memorizing certain things is good, It is not always advisable, especially with the PMP handbook.
Regularly review the exam outline: When preparing for your program manager certification exam, review the exam outline from time to time. It saves you the stress of reading the entire guide.
Instead of that, your reading will focus on the specified area of concentration.
Collaborate with others: Speak with people who have sat for the exams. Their insight will help with your preparation. This arrangement allows you to share knowledge and maximize available resources.
Take a crack at practice exams: A common saying is "practice makes perfect." The more you attempt likely questions, the better prepared you are for the exam.
Which Certification Exam Should You Apply For?
With all the information at your disposal, like the CAPM & PMP exam requirements, who should apply, and the certification process, only one person can decide which of the two certifications ( CAPM or PMP license certification) fits your current need. That person is you.
When making the decision, here are a few questions you should ask yourself:
What is the next step in my career?
What is the cost of the exams?
What salary scale am I looking to attain?
As a general principle, it is best to attempt the CAPM exams first because it gives you the proper foundation you need for applying for a PMP license. If you already have the CAPM certificate, the next step should be PMP certification.
Benefits of PMI Certifications
For one thing, getting a CAPM or a PMP certificate will set you apart from many other candidates in the job market.
This special status gives you access to various resources (online and offline) as well as links you with many other professional certificate holders.
Here are some career benefits of having a CAPM certification.
Recognition from colleagues and superiors within the project management ecosystem
Confidence boost for holder's ability, personality, and attitude toward challenging situations
Recognition from the field's professional administrative body
Improved financial remuneration or salary and better working conditions
Career benefits of the PMP certification include:
Added experience with handling several on-the-job challenges
Confidence in one's ability to expand the borders of project management
20% more salary than a project manager with the PMP certification
Added respect and recognition from peers within the management industry
Prospects of assuming greater professional roles as a result of the new certification
With any of the two certifications, you have more career opportunities. A recent survey of the American job market shows that employers and company owners prefer candidates with professional certification.
Both the CAPM and PMP certification also ensures that you speak the common business language. It is essential if you wish to thrive in your desired field.
Everyone is trying to improve their career path, and the CAPM vs PMP controversy will always be up for debate.
While we cannot make that decision for you, we hope we have helped you unravel the mystery to a reasonable extent.
In this article, you have learned about the similarities and differences, the benefits, exam cots, and application prerequisites.
The truth is that no matter the decision you make, getting that PMI certification will project you to the summit of your chosen career path.