Hi! Welcome to another informative and engaging article on Project Management Institute Agile Certified Practitioner Certification (PMI-ACP).
Once you're done reading, you will be familiar with the basics of everything there is to know about PMI-ACP certification, such as:
If you're a prospective candidate wanting to know how to become agile certified, or you're simply looking for general information about the process, you're in the right place.
Read below to get more detailed information!
What is PMI-ACP Certification?
PMI-ACP Certification (PMI Agile Certified Practitioner Certification) verifies an individual's knowledge and understanding of important agile ideologies and their familiarity with practically applying agile project management methodology.
What is Agile Methodology?
The Agile Development Process was developed in the 1990s as an alternative to the conventional plan-driven Waterfall Model of project management methodology.
Even though the traditional plan-driven approach was well-suited to small-scale projects with a few variables and limited scope of work, the rapidly evolving IT industry needed more to accomplish its goals.
As projects became more complex, completing projects using conventional methods became difficult. Hence, agile practices were introduced.
In simple terms, Agile Methodology is structured on the following principles:
Incremental and iterative and growth, during which necessities and resolutions develop via collaboration of self-organizing and cross-functional teams.
Promotion of adaptive planning, along with evolutionary progress and transfer based on a time-sensitive iterative approach
Encouragement of prompt and adaptable responses to change.
How Valuable is PMI-ACP Certification?
A PMI-ACP exam is especially advised for practitioners employed in organizations using agile practices and methodologies. This certification will allow practitioners to prove their level of professionalism to employees regarding agile principles and practices and tools and techniques to employers while simultaneously increasing their professional resourcefulness.
The PMI-ACP teaches practitioners how to use Agile to set up their projects and calculate estimations, costs, and schedules according to Agile Principles.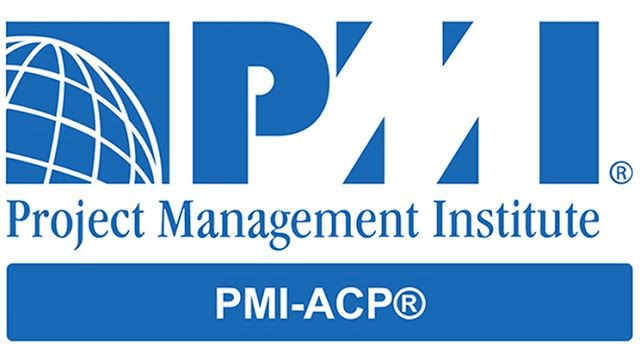 The PMI-ACP training encompasses key agile approaches, including:
Scrum
Lean
Kanban
XP (extreme programming)
TDD (test-driven development)
Here are a few benefits of earning an Agile certification:
Puts you ahead of the competition because companies prefer certified Agile professionals over non-certified project managers.
Helps recognize the best practices involved with Agile tools and methods.
Allows you to work in various roles, such as Scrum Master, Agile Project Manager, Agile Trainer, Agile Coach, Agile Mentor, etc.
Broadens knowledge of Agile project management and enables successful completion of projects.
Increases your average salary to $62,000 – $162,000, as per Payscale
Gives you the option to further enhance your knowledge by earning a CSM or CSPO certification.
Who Needs This Certification?
The PMI-ACP Certification is gradually becoming a professional requisite for the competitive IT and tech industry, and also for project management positions all around the world.
This certification is most applicable for:
Agile Team Members
Associate/Assistant Project Managers
Team leads/Managers
Project Management Professional/Executive/Engineer
Software Developers
Other Professionals aiming for the role of Project Manager
Everything You Need to Know about the PMI-ACP Exam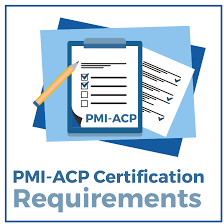 Here is a detailed guide about the basic information you need to know about PMI-ACP certification.
The exam comprises 120 multiple-choice questions (MCQs), out of which 20 questions are preset and do not influence the exam score. Instead, they are simply meant to assess future exam questions.
The standard examination method is CBT (computer-based testing); however, PBT (paper-based testing) may also be used in certain situations.
The time limit for the exam is 3 hours (without intervals), although interruptions are allowed if necessary but without time recovery.
Before the exam – There is a 15 minute period involving tutorial and setting.
The fee for members of the PMI is US$435.00
The non-member fee is US$495.00
Now that you're familiar with the exam basics, let us guide you on how to get PMI ACP certification.
Meet Eligibility Criteria
If you work with agile teams or your organization adopts agile practices, then the PMI-ACP is a suitable and preferable option for you.
All PMI certifications require candidates to meet certain educational levels, domain experience levels, and sometimes even both. Therefore, you will be required to provide details of this education and/or experience.
Hence it is advised that you gather all this information before initiating the application process.
The following prerequisites are required to be applicable to appear for the PMI-ACP certification exam:
Secondary degree
21 contact hours of training in agile practices
One year of basic project experience within the last five years (a current PMP® or PgMP® also meets this requirement; however, it is not needed to apply for the PMI-ACP)
Eight months experience in an agile-based project within the last three years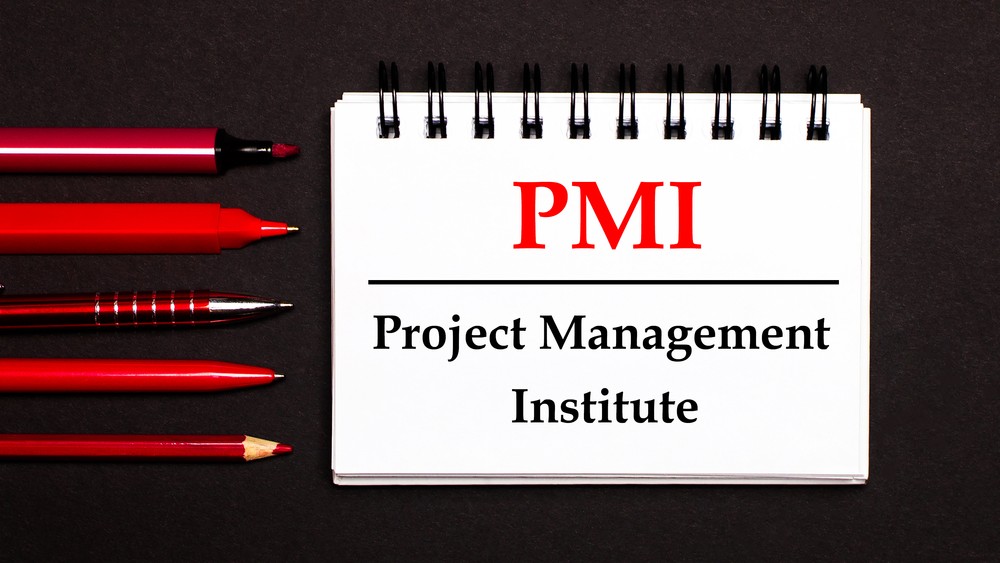 2. Fill Application Form
After you establish that you fulfill the eligibility criteria, it's time to start the application process officially.
Gather the following information and log in to the PMI online certification system, which will guide you along the process. After opening an application, it remains active for 3 months (90 days), after which it closes. So having everything already arranged will save time and allow you to complete the application in a single session.
Here's what and how to fill PMI ACP application:
Contact Information (email ID, residential address, contact number, etc.)
Educational Background (school, level of education, degree(s) attained, etc.)
Professional Experience (details of projects, portfolios, and programs you've been, qualifying hours, employment details, roles, organization details, references, experience outline)
Domain Education (courses completed, institutions enrolled in, qualifying hours, dates)
3. Application Review and Audit
Once your application is reviewed, the PMI verifies whether you fulfill the eligibility criteria and that your education and experience are genuine and according to the guidelines in the certification handbook.
The review process generally takes five to 10 days, depending on what certification you are applying for. Once complete, you will receive an email informing you to proceed to the next step, along with further directions and instructions.
For every certification, PMI randomly selects a designated fraction of audit applications. This is done to validate the experience and/or education details mentioned on applicant certification documents, enhancing the integrity of the certification program and the certification holders. It takes about five to seven business days.
TIP: Portfolio Management Professional (PfMP)® and Program Management Professional (PgMP)® applications have an additional step known as 'panel review' after the initial review. The panel consists of PMI certification holders who evaluate experience summaries and confirm applicant qualifications.
4. Payment Submission
After receiving a notification that your application for PMI agile certification has been accepted, you must provide payment to move to the final stage. Again, the most efficient and easiest method for payment is via PMI's online certification system.
5. Schedule Exam Date
After submitting payment, you will receive a confirmatory email with exam scheduling instructions and an eligibility code for scheduling your exam appointment via telephone or online. Complete details are mentioned in the certification handbook and among examination scheduling guidelines.
You will remain eligible for a year, and you can appear for the exam three times within that year.
With round-the-clock testing options available to facilitate your schedule, you can appear for the exam online anytime. Whenever you're ready, all you need to do is:
promptly schedule your online exam since slots are limited and fill up quickly
have access to a computer with a webcam
ensure you have a stable internet connection
seek a comfortable and quiet place where there will be no interruptions
The Project Management Institute doesn't disclose the passing score of the aspirants, and neither does it detail how many questions a candidate needs to answer correctly to qualify for the exam. So a PMI-ACP exam candidate doesn't get to know their score at all!
Why? The PMI-ACP exam centers on sound psychometric analysis, which is a modern method of maintaining the standards of passing candidates. Since most PMI-ACP exams are conducted on computers, the question sets of each candidate are dissimilar. Hence, the passing scores for each exam need to be adapted according to the overall difficulty of that particular set.
However, the final exam report does state a 'proficiency level' as described below:
Needs Improvement – less than 50% correct responses; an overall performance far below the required target; failure to achieve minimum qualifying requirements.
Below Target: correct responses are between 50% 65%; overall performance is slightly below the required target; fails to achieve minimum qualifying requirements.
Target: correct responses are between 65% and 75%; overall performance meets minimum qualifying requirements.
Above Target: more than 75% correct responses; overall performance exceeds minimum qualifying requirements; congratulations!
As per most of the trainers of PMI-ACP Agile Certification candidates, the exam pass rate is estimated to be around 72 percent overall.
To uphold your PMI-ACP certification, you need to earn 30 professional development units (PDUs) in agile topics every three years.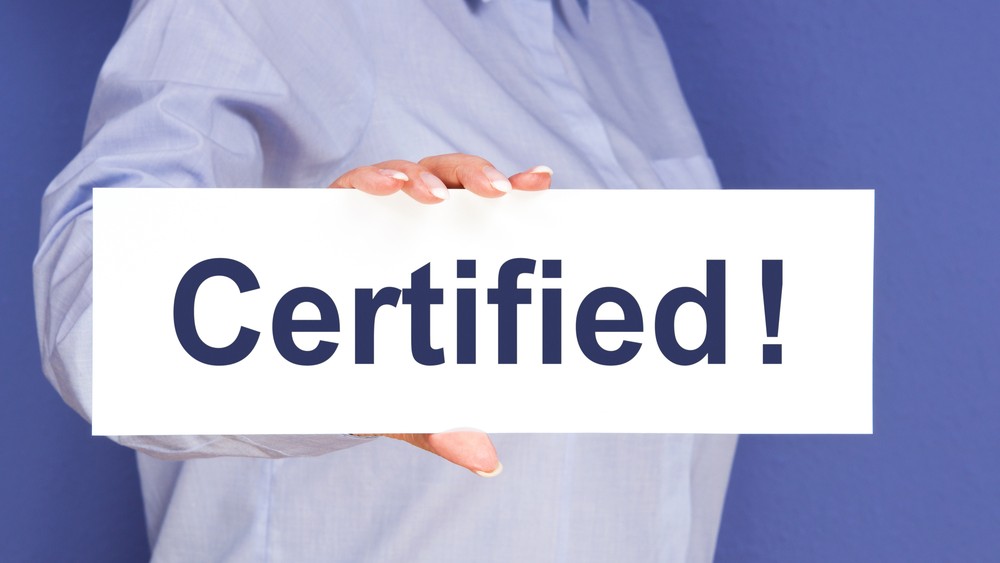 Professional Development Units (PDUs) are hourly blocks that you pass teaching other people, learning, or volunteering. By gathering and recording these units for three years, you can keep up your certification status with PMI.
Some Special Considerations
Candidates are allowed to reschedule or cancel their center-based/online proctored exam at any time within 48 hours before their scheduled exam appointment. But since there is limited seating capacity for physical and virtual candidates, such last-minute rescheduling and cancellations require additional fees.
Also, the PMI is making a few exceptions due to COVID-19. This includes waiving fees for those candidates who:
Are experiencing COVID-19 symptoms
Have received a positive COVID-19 test result
Have had direct exposure to an infected individual(s)
Need to quarantine
The PMI® Agile Certified Professional Training Program
The PMI® Agile Certified Professional Training Program is under the 2018 PMI® guidelines and aims to help aspirants pass their PMI-ACP® exam the first time they sit for it.
The entire course extensively focuses on teaching Agile methodologies, tools, and techniques based on real-life scenarios. The training program also centers around the concepts of the Agile Practice Guide, which is a recently included reference material for the PMI-ACP exam.
The PMI® Agile Certified Professional Training Program teaches the seven domains in the exact order specified in the PMI's exam content outline:
Agile Principles and Mindset
Value-driven Delivery
Stakeholder Engagement
Team Performance
Adaptive Planning
Problem Detection and Resolution
Continuous Improvement
The PMI ACP training course will help you:
Learn about the background of Agile, including its development, evolution, and main concepts/principles

Gain working knowledge of Agile principles of Scrum, Kanban, XP, and TDD
Gain the expertise of applying multi-iterative development models for projects of any scale
Develop the capability of delivering high-velocity epics and stories
Gain the knowledge/skills needed to pass the PMI-ACP certification exam, as well as the requirements of at least 24 PDUs
Understand the tips and tricks, and the tools and strategies required to clear the application process
According to the 2015 Pulse of the Profession® report from PMI, extremely agile organizations that adapt according to market dynamics complete more projects than their non-responsive counterparts – 75 percent versus 56 percent.
With the PMI Agile Certified Practitioner (PMI-ACP) certification, employers and organizations can formally recognize your knowledge regarding agile principles and your skillset with agile techniques.
In short, PMI-ACP certification increases your versatility and proves to colleagues, stakeholders, and employers that your agile understanding goes far and beyond.
So, if you've been asking yourself the question, "what do you gain from a PMI-ACP certification, and how do you get one" you now have all your answers!