Hi there, and welcome to our informative guide on TEAS study materials.
After reading this article, you'll be well prepared to choose the study material that best fits your learning style and study needs.
Here is an overview of the top TEAS study materials that we'll cover:
BoostPrep
ATI TEAS
Mometrix
Achieve
Study.com
Without further ado, let's jump right in.
Other free TEAS study materials:
Boost Prep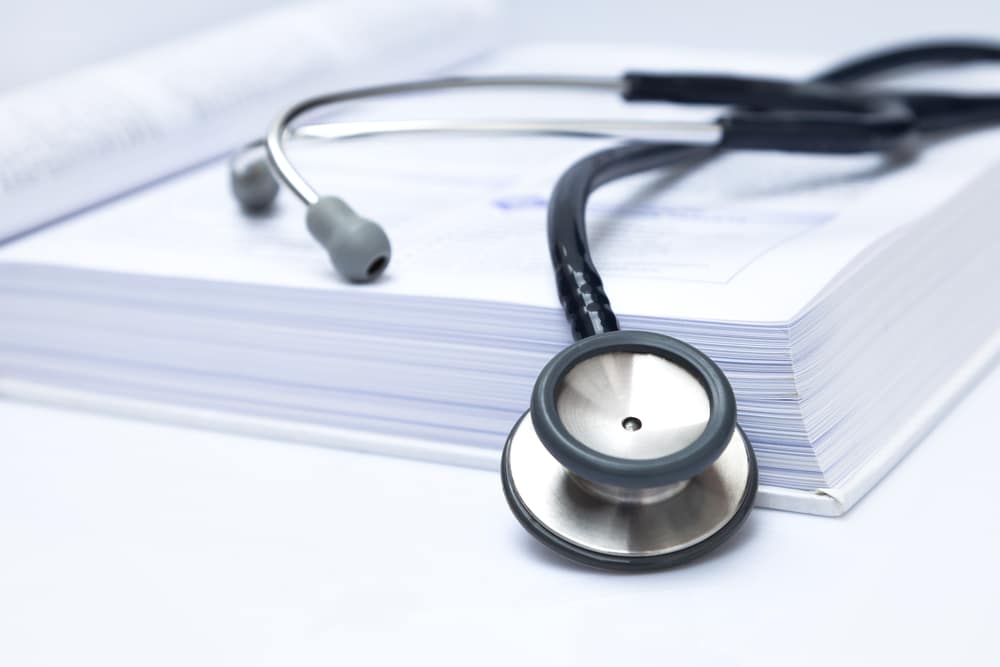 When it comes to preparing for the TEAS exam, you need the best study materials to get results.
And Boost Prep will not disappoint you.
The study materials are updated to reflect the ATI TEAS 7.
This TEAS prep course provider covers maths, English and language usage, reading, and science.
The four courses are written by TEAS experts.
You can be sure you'll cover exactly what's required to pass the ATI TEAS test.
The company has gone further to provide full-length, timed exams.
The TEAS practice tests replicate the actual TEAS exam.
That means you'll be exposed to the different question formats in the exam.
Plus, you'll know the exam structure and prepare accordingly.
Even more important, Boost Prep practice questions come with detailed answer explanations.
The rationales help you grasp the content better as it goes deep into explaining why an answer is correct or incorrect.
The practice exams are excellent for mastering the exam content.
These exams help test your knowledge level so that you know which areas to work harder in.
I found the student dashboard easy to navigate.
You can quickly access the lessons, quizzes, or practice exams.
Even better, each course is broken down into subjects, and there are quizzes at the end of each subject.
What makes Boost Prep stand out is the 100% money-back guarantee.
If you fail the TEAS exam after using their study materials, you get a full refund, which is great considering you'll have invested not only your money but also your time.
Another thing, the money-back guarantee shows that the prep materials have been tried and tested and found to fetch results.
You only need to put your best foot forward during test preparation to pass.
Boost Prep TEAS study materials are accessible through all devices.
Additionally, you'll be delighted to know that you only make a one-time payment and get six months subscription.
This is a unique feature for Boost Prep, as most TEAS study materials providers offer monthly subscriptions.
That said, what's the cost of the study packages?
Keep reading to find out.
Boost Prep has two study packages.
The plans offer six months of access for a one-off payment.
TEAS Core is the basic plan, and it costs $49.
Here you'll have access to:
500+ TEAS simulated exam questions
Eight full-length practice exams
Four subjects
In-depth study guide
100% pass guarantee
The next plan is the TEAS Pro which goes for $59.
This plan will give you the same prep materials as TEAS Core.
The only difference is the number of questions.
You'll have 20 full-length practice tests and 1,350 actual questions and answers.
Now, let's delve into the advantages and disadvantages of choosing Boost Prep.
Cons
The fact that you'll get a full refund if you don't pass the exam the first time is a great plus. Few TEAS prep courses come with this benefit.
The number of full-length exams is impressive. You can test yourself over and over again until you are confident in your abilities.
The one-off payment compounded with affordable prices makes Boost Prep an excellent choice for test-takers who are tight on cash but still want comprehensive study resources.
Pros
Boost Prep lacks videos and in-person learning, which are ideal for visual learners and those who need traditional classes to understand concepts better.
Those who may need over six months to prepare will have to renew their subscription for an additional six months.
The TEAS study materials are accessible on all devices, but the platform lacks a mobile app, which is more convenient for test-takers on the go.
Boost Prep TEAS prep course offers excellent features, affordable pricing, and many practice questions, which makes it a kill.
This prep course is perfect for TEAS test-takers seeking affordable study resources.
It's ideal for those committed and disciplined enough to study at their own pace and complete the TEAS nursing exam preparation within six months.
ATI TEAS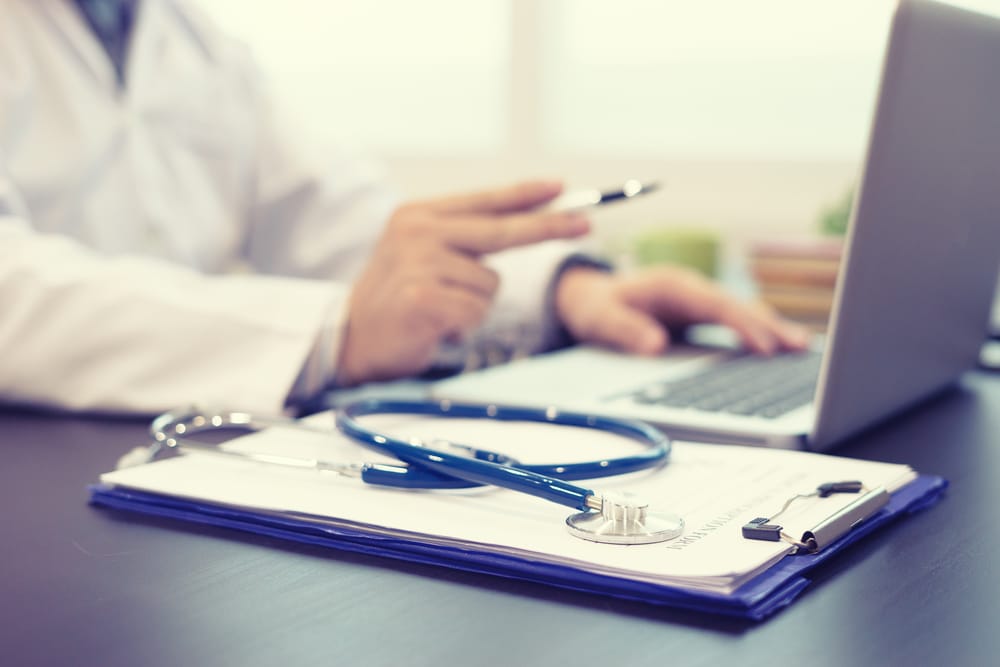 The Assessment Technologies Institute (ATI) has several options for TEAS test prep.
You can opt for single products or complete packages.
The study packages give you 90 days to access a wide range of study materials.
ATI has an enormous number of practice questions, 2,400 to be precise.
The largest number of practice questions among all the prep course providers we'll cover today.
The questions mimic the actual test.
That means you'll have multiple-choice questions, hotspot, ordered response, multiple select, and supply answer questions, just like the actual TEAS exam.
The questions are highly customizable.
You can choose the number of questions and whether you take the exam in study or exam mode.
With the exam mode, the practice exams are timed, while the study mode gives you access to rationales.
The detailed answer explanations contain diagrams and images to help reinforce the concepts.
With every test you take, you'll see a thorough analysis on the dashboard.
You can pick your areas of weakness and strengths and work on them.
Furthermore, depending on the study package, you'll get access to two online practice test questions, each has 150 questions.
Each test will give you an end-of-test-score report to show your knowledge level, how to improve, and the topics you need to review more.
The interesting part is that you can take each practice test twice.
The complete package prices range from $80 to $264.
You can opt for the Practice Assessment Package, that's $80.
This plan gives you access to three study materials.
Practice assessment form A
Practice assessment form B
Online A & P practice test
The second plan is the Basic Study package at $110.
Here you'll get additional study materials, which include a mobile app and a study manual.
Finally, the premium plan is known as the Comprehensive Study package.
This package is $264.
It's one of the most expensive TEAS online courses.
The one study tool that makes this study package expensive is the SmartPrep Tutorial.
SmartPrep Tutorial helps you cover knowledge gaps by tailoring your TEAS study plan to cover the subject areas you need the most practice.
This tool uses a smart algorithm that analyzes your results and tailors your study plan so that you can use your study time effectively, focusing on your areas of weakness.
Additionally, SmartPrep Tutorial has 65 in-depth lessons, including images, video lessons, a glossary, and links for additional materials.
You can also buy the SmartPrep Tutorial as a standalone at $189.
In my opinion, SmartPrep Tutorial is ideal if you want to brush up on your knowledge and hence don't need a complete study package.
Other standalone study packages include the study manual, which is $25, and the practice assessment at $50.
So, what key features may persuade you to purchase ATI TEAS?
Well, let's take a look at the things they got wrong versus what they got right.
What they got right
The video lessons in the SmartPrep Tutorial enhance learning, especially for visual learners.
The practice questions bank is enormous, allowing test-takers to take as many TEAS practice tests as possible.
There are several TEAS study guides that learners can benefit from. The ATI TEAS study guides give a thorough review of the exam content.
The mobile app is a great plus for learners who travel often. It makes learning convenient.
What they got wrong
There's no money-back guarantee despite the exorbitant prices.
ATI TEAS online course is highly-priced, although the study materials that come with the pricing are equally comprehensive.
There are no in-person classes. The prep course is an online self-paced pre-nursing program.
There is no free trial before you sign up. Once you register, that's it. You can't opt out if you find the study materials unsatisfactory.
Since the Assessment Technologies Institute administers the TEAS exam, its prep course is ideal for learners seeking an official test prep course.
Mometrix University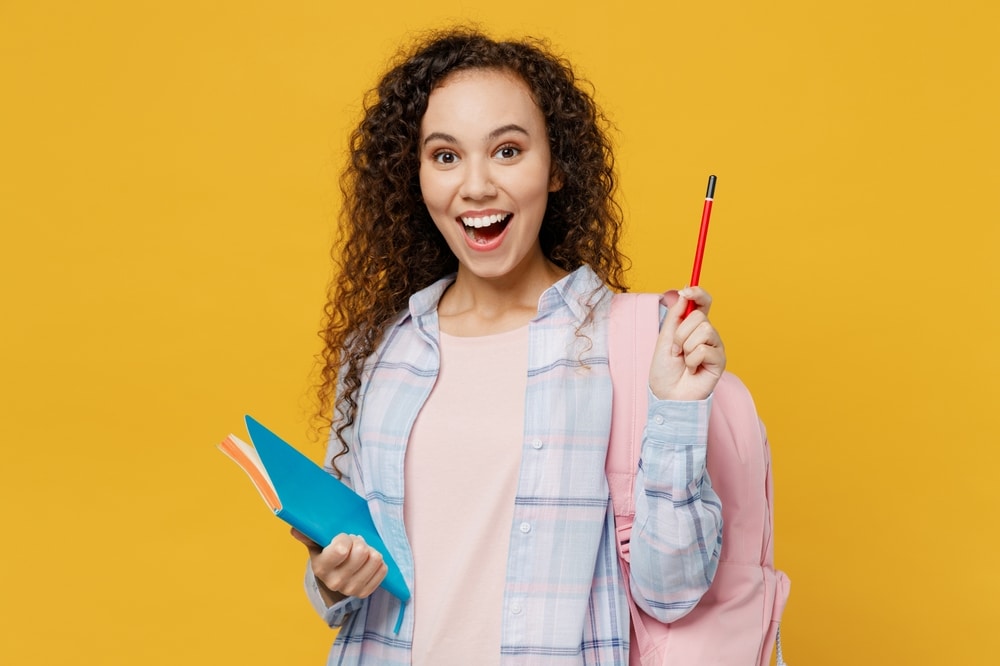 Mometrix is yet another top-rated TEAS preparation program.
They offer free TEAS practice questions and a paid study package.
The paid version is one study package, but it has an array of study resources that will make your learning successful.
You'll have several full-length TEAS practice exams.
Additionally, they use videos to demonstrate complex topics.
You'll also find the flashcards helpful during your exam preparation.
Flashcards leverage the repetition technique that enhances information retention the more you review the same material.
In a nutshell, Mometrix takes care of all types of learners.
If you are a visual learner, the images, videos, and graphs will help you grasp the key content fast.
As for readers, the content is straightforward.
You'll find it easy to understand.
Even better, you can track your progress and cover each course and subject tested in the TEAS test.
Furthermore, Mometix gives you seven days to request a refund if you are not satisfied with the study resources.
The study package is billed at $69.99 per month.
You'll have access to:
1,800+ practice questions
190+ video lessons
106 lessons from the Mometrix TEAS test study guide
318 flashcards
Now that you know the study materials and the features of Mometix let's take a deep dive into what we liked and disliked about this test prep course.
The things we liked
The 7-day money-back guarantee allows learners to request a full refund if they find the study materials unsatisfactory within seven days.
The wide range of study materials caters to different types of learners.
Mometrix offers a bonus guide that covers the best way to study, test-taking strategies and dealing with anxiety on the test day.
The things we didn't like
There's no money-back guarantee if you fail the exam on your first attempt after using Mometrix study materials.
The prep course is pricier. Its one-month subscription is $69.99. The three-month plan is $209.99, almost the same as the ATI TEAS Comprehensive Study package, which is $264, yet the Mometrix study materials are way below what ATI offers.
Mometrix doesn't have a mobile app, which is a shame as many learners are constantly on their phones, and an app can provide an excellent way to learn on the go.
This on-demand course is perfect for self-starters who enjoy studying on their own. That means they can diligently cover the material independently and pass the exam.
Achieve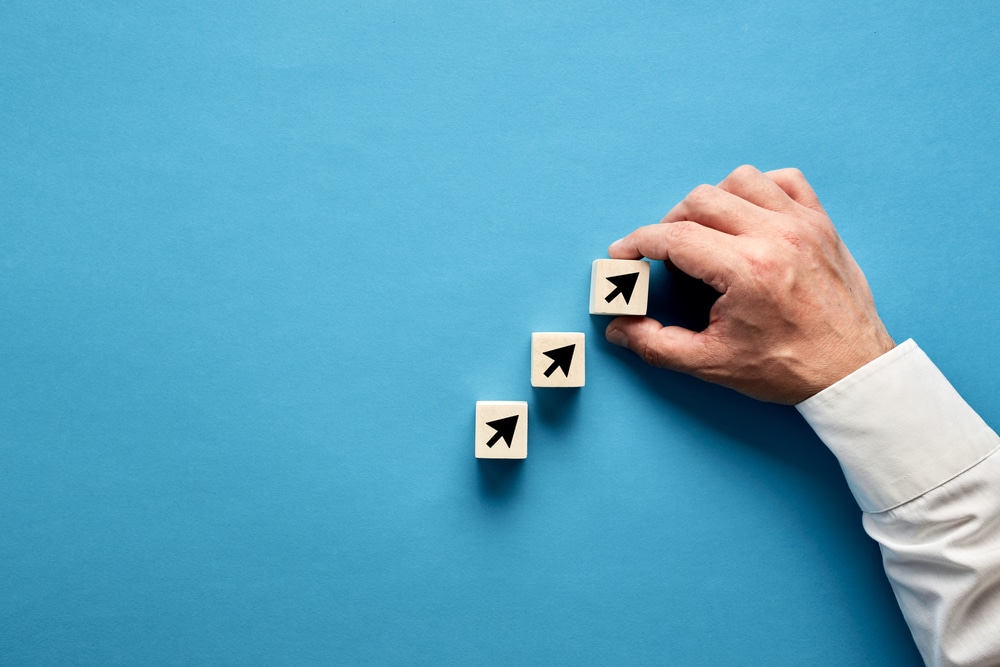 Achieve is another giant in the Test of Essential Academic Skills exam preparation.
Achieve provides unique offerings that many other TEAS providers don't offer.
What makes it unique is the live instructions.
Learners have access to 21 hours of instructor-led classes spread over seven weeks.
There are seven classes in total, with 3 hours per session.
In these live sessions, you'll cover TEAS math, TEAS science, English & language usage, reading, and test-taking skills.
The live sessions are excellent for interacting with instructors, seeking clarification, asking questions, and getting in-depth knowledge of the material.
The good news is that there are several start dates for the live classes.
So, you can't miss a date that best suits your availability.
Apart from 21 hours of live sessions, you'll have 10 hours of review videos.
Also, there are hundreds of TEAS exam-style practice questions.
Apart from practice questions, live sessions, and review videos, you'll also get flashcards.
You'll have access to 50 flashcards plus several other study materials.
Achieve guarantees that learners will score 80% or more after using their study materials.
If test-takers don't pass the exam, they'll take the entire course for free.
The whole prep course takes eight weeks.
In summary, here is what the study package has:
21 hours of live BSN instructor-led classes
10 hours of review videos
100 hours of TEAS exam-style practice questions
50 TEAS flashcards
Pass Guarantee
The bundled study materials cost $549.
Pros
The live sessions are an excellent addition. Achieve is the only one providing live sessions among the top TEAS study materials we've covered. Most TEAS prep courses are self-paced.
There are tutoring classes you can attend, but it will cost you extra.
The pass guarantee makes test-takers confident in the study materials.
Cons
Achieve is expensive.
There's no study manual to use with the video reviews and live sessions.
The access period is only two months. Given the price, it will be best to increase the access period.
Achieve is perfect for learners who prefer the interaction that comes with working with instructors.
With Achieve, they can interact with other learners and instructors.
There's an opportunity to discuss, ask questions, and interact.
Study.com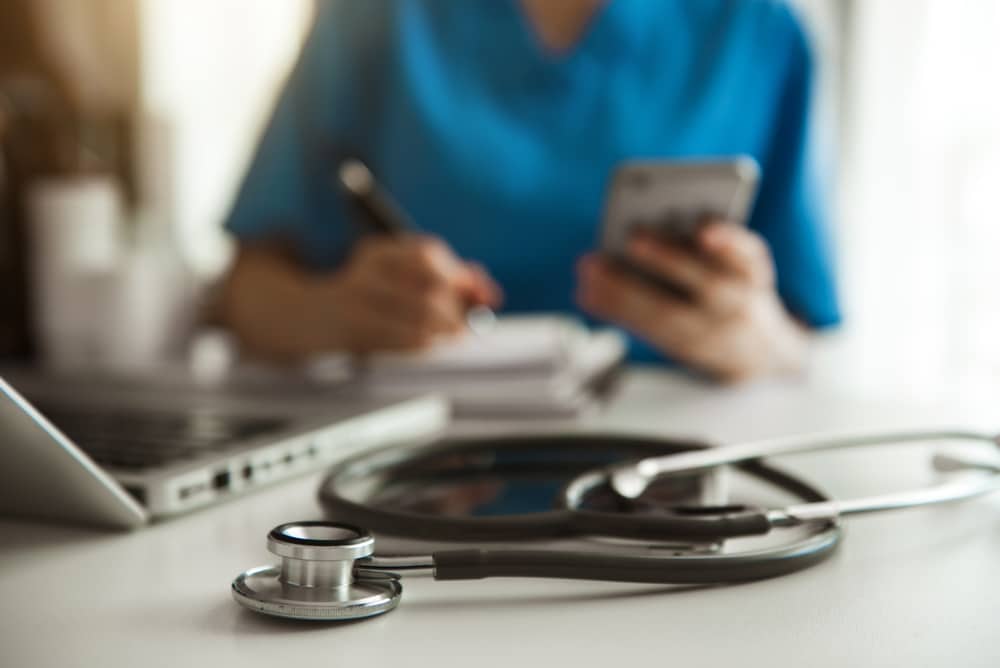 Finally, we have Study.com.
Study.com paid package gives you access to TEAS study materials plus all the study resources on the website.
You can prep for TEAS as well as any other upcoming exam you might have.
That said, what does Study.com offer?
You'll have access to practice questions, a study guide, and bite-size video lessons.
The only downside is that Study.com does not have full-length TEAS practice exams.
However, the practice questions cover all the topics tested in the Test of Essential Academic Skills exam.
The questions also have detailed video explanations for the right and wrong answers.
So, you won't be worse off, except that you'll not familiarize yourself with the actual structure of the TEAS exam.
In a nutshell, for a $59 monthly subscription, you'll have access to:
205 video lessons. The videos average 8 minutes each.
400+ practice questions
30 chapters in the TEAS study guide
The price seems average if you can complete the prep course in a month.
But if your studies prolong, the cost will quickly go up.
Things they got right
The bite-sized videos are engaging, helping drill in the information learners need to grasp before the test day.
The subscription gives you access to everything on the Study.com website.
Things they should improve
The lack of a full-length practice exam is a bummer. Adding this crucial study tool will be a great boost.
The TEAS study materials are limited. They don't have flashcards or in-person classes.
Study.com is ideal for learners who prefer using videos for learning.
The engaging videos enhance comprehension.
What's Next In Your TEAS Exam Prep?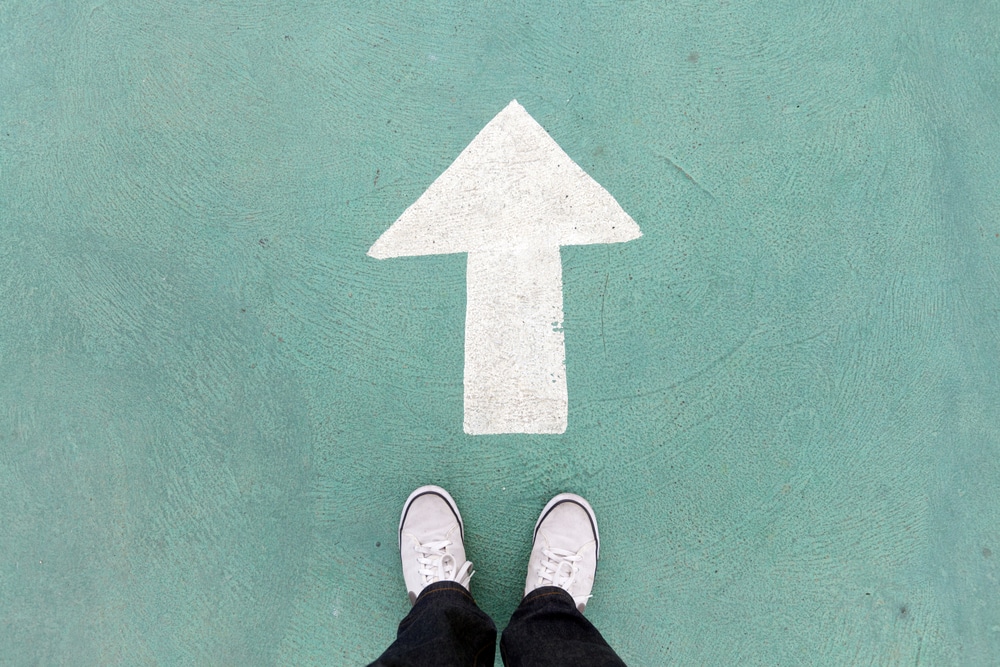 We've covered five top TEAS study materials.
We've given you an overview of their features, prices, and pros and cons.
From this discussion, you can sift through the options and find one that suits your learning style and budget.
From there, meticulously cover the study materials provided.
We have an array of free TEAS study materials you can use with your prep course materials.
So, check out our TEAS cheat sheet, practice exams, flashcards, study guides, and study plan for a more comprehensive review of the TEAS exam.
TEAS Study Materials FAQs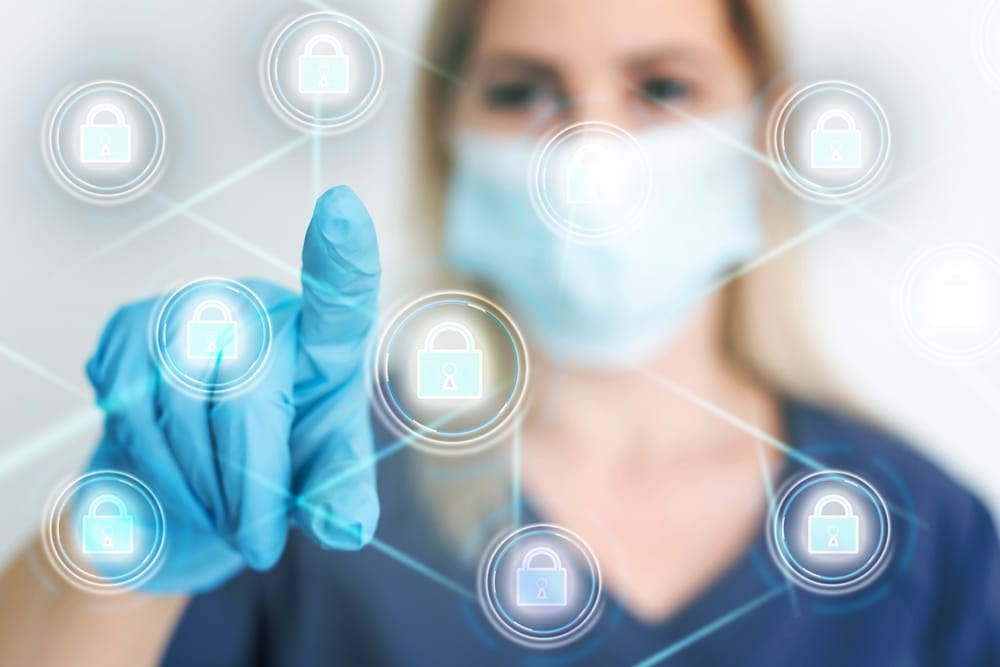 What is the best study material for the TEAS?
There are several options for TEAS study materials. Here is our list of the best TEAS study materials.
– Boost Prep
– Mometrix Unviersity
– ATI TEAS
– Achieve
– Study.com
Review the websites to find out the features and the prices before you choose one.
What is the best way to study for the TEAS test?
Here is how you can study effectively for the TEAS.
– Create a study plan that aligns with your availability
– Read to understand. Don't cram. That means you should start your studies early.
– Invest time in the TEAS practice exam
– Use your time effectively
Is four weeks enough to study for TEAS?
According to ATI, you should take at least six weeks to prepare for the TEAS exam. During this time, make the most of your TEAS study plan. Use the study manual to cover the exam content. Reinforce the content by using end-of-topic quizzes and full-length practice exams.
What material is on the TEAS?
The TEAS covers:
– TEAS Reading: Craft and structure, key ideas and details, and integration of knowledge and ideas
– TEAS Math: Numbers & Algebra and measurement & data
– TEAS Science: Human anatomy & physiology, biology, chemistry, and scientific reasoning
– English and language usage: Knowledge of language, etc.
Is one month enough to study TEAS?
You can if you are studying full-time. That will mean you'll take time out of your work to prep for the exam. If you are fully committed, it may take even less. However, most people take two to three months to be 100% prepared.
Where can I find TEAS study materials?
You can find TEAS study materials online. Simply search "TEAS study materials" on Google, and you'll be overwhelmed with the options for free and paid study materials. Review all the study package prices and the study materials before you purchase a study package.
What is the best TEAS study guide?
Here are the best TEAS study guides.
-ATI TEAS 6 Study Guide: Spire Study System and ATI TEAS VI Test Prep Guide
– Kaplan's ATI TEAS Prep Plus
– ATI TEAS Test Prep Study Guide 2020-2021
– ATI TEAS Secrets Study Guide by Mometrix
– ATI TEAS 6 Full Study Guide
Reference