Welcome to the comprehensive guide on Private Nursing Schools!
In this article, you will gain information about the top university offers you should seek, what to consider when choosing private nursing colleges, and the pros and cons of Private Nursing Schools.
In this article, we cover the following:
Considerations When Choosing Private Schools for Nursing
Best Private Nursing Schools in the Country
How much does Nursing Education Cost?
What to Consider before Choosing a School of Nursing Program
Whether you are looking to become a Family Nurse Practitioner, a Nurse Anesthetist, or specialize in Nursing Informatics, this is the article to read.
Enjoy!
Introduction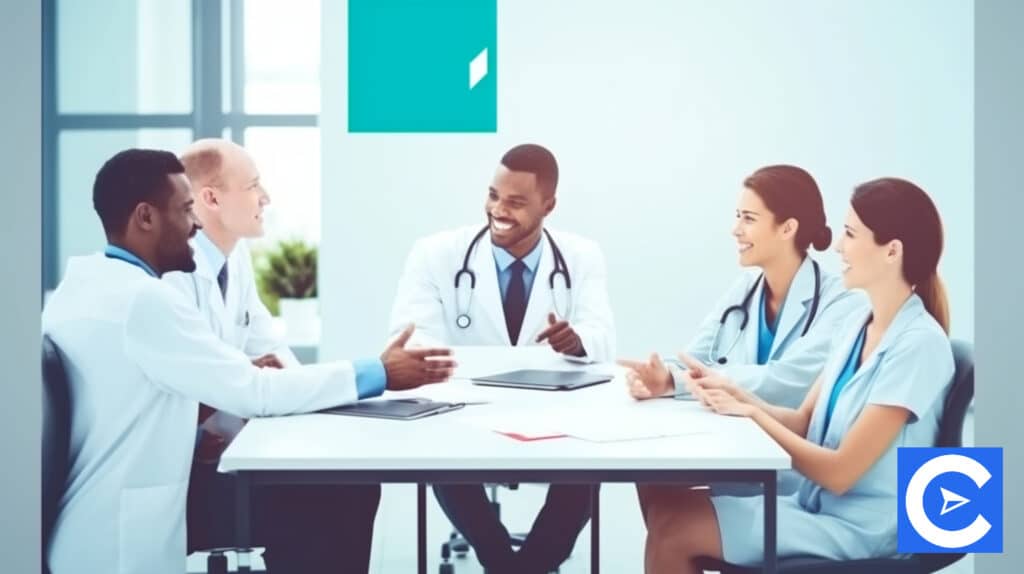 The nursing profession is gratifying, and it also happens to be in high demand currently.
The Bureau of Labor Statistics (BLS) predicts that the demand for Registered Nurses in the United States is bound to rise by 7% between 2019 and 2029.
Nursing school costs might vary significantly.
A Bachelor of Science in Nursing (BSN) can be as inexpensive as every other four-year degree.
Being an R.N. is not the only path to earning a nursing degree. 
CNAs (Certified Nursing Assistants) and LPN/LVNs (Licensed Vocational Nurses) have varied prices associated with each degree.
Understanding the many nursing degrees, discerning which nursing program is right for you, and your financial alternatives will help you achieve your goals.
Choosing Accredited Private Nursing Schools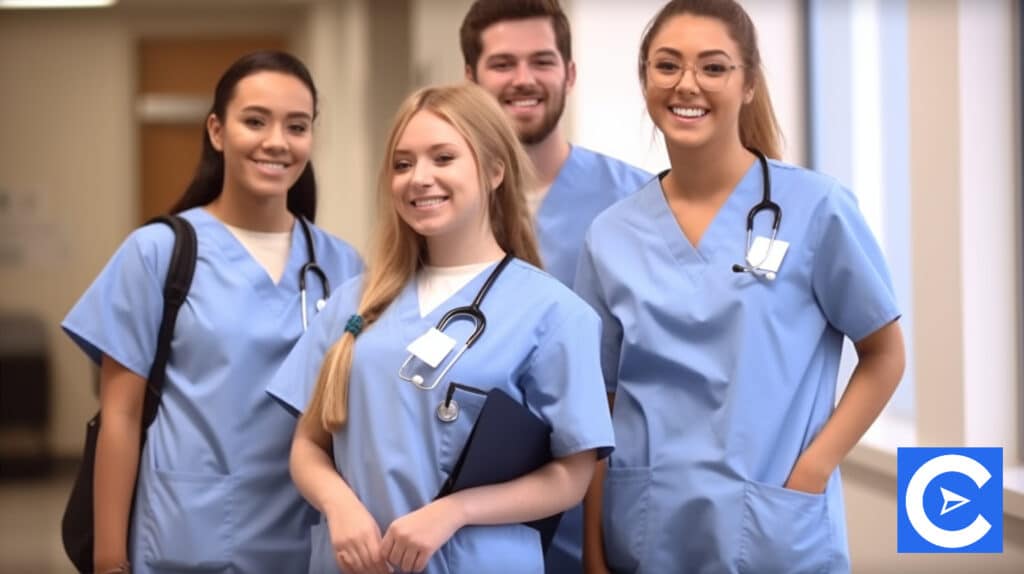 Accredited schools have fulfilled and passed the minimum academic standards specified by an accrediting agency.
The accrediting bodies evaluate different parameters; while some focus on quality assurance, others consider the overall academic excellence.
When choosing a nursing degree from RN private schools, accreditation is crucial for prospective Nurses.
All states issue Nursing Licenses only to those Nurses who have completed an accredited curriculum.
Therefore, if a college or university lacks accreditation, trainees may not be appropriately prepared for their chosen careers.
Private Registered Nursing schools with regional accreditation might also be licensed to conduct online nursing programs.
However, online programs may also be subject to other types of accreditation, such as national or program accreditation.
Log onto the Council for Higher Education Accreditation (CHEA) directory of institutions and programs to see if your preferred private school nursing programs have accreditation.
Nursing program accreditation
Accreditation Commission for Education in Nursing (ACEN) and Commission on Collegiate Nursing Education (CCNE) and the two programmatic accreditation agencies that govern the nursing field (ACEN).
These agencies examine their academic programs, and programmatic certification can help boost a school's reputation, enrollment, and financing.
Accreditation by the CCNE and ACEN indicates that a nursing program follows a rigorous academic schedule that incorporates up-to-date material and best nursing practices, preparing graduates to succeed in the continuously changing healthcare profession.
By doing significant research, the CCNE and ACEN create accreditation requirements that ensure the legitimacy of the curriculum.
Therefore, when narrowing down your options, look for programs that have regional, national, or programmatic accreditation.
National Vs Regional Accreditation
In the United States, seven regional accreditation agencies are tasked with giving licenses to colleges and universities.
The Department of Education oversees the accrediting agencies.
Their primary task is to examine academic programs in various parts of the country.
The most respected higher education institutions hold regional accreditation.
Private accrediting institutions that regulate specific programs, such as distant-based learning and online programs may also offer national accreditation.
For example, the highest standard for online education programming is accreditation from the Distance Education Accrediting Commission.
If you attended a regionally approved college or university and then switched institutions halfway through your nursing program, your credits should transfer.
But, if you participated in a school with only national accreditation, your credits may not transfer.
Consider calling your Southern California or West Coast University college to learn about their accreditation and credit transfer procedures before beginning your doctor of nursing practice journey.
Best Private Nursing Schools in the Country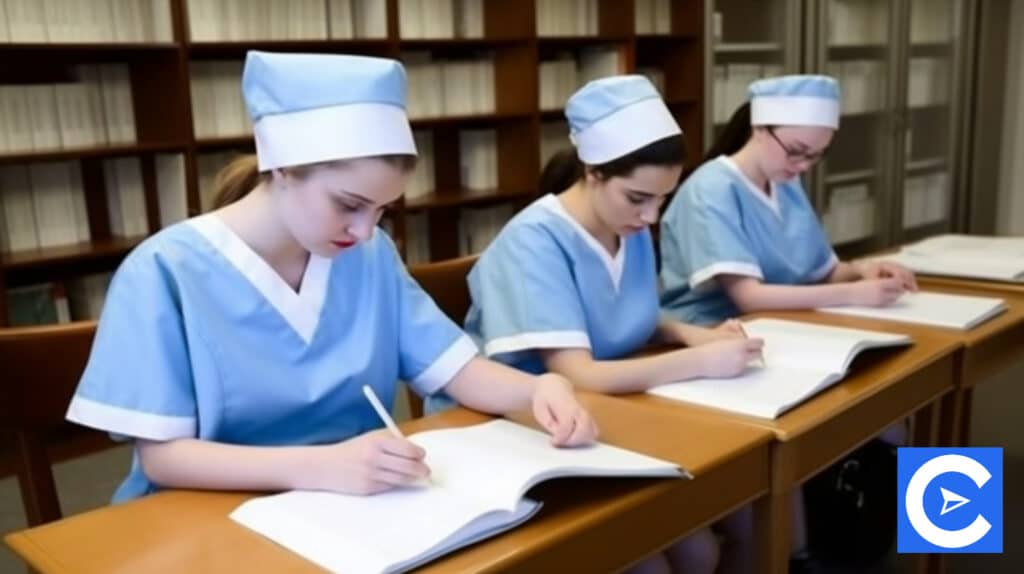 We have considered three dimensions in this evaluation: the institution's academic prestige and perceived value, the breadth and depth of nursing programs offered, and student success, particularly on the NCLEX licensure examination.
These assessments get an overall score and rank the schools accordingly when combined.
Johns Hopkins University
The Johns Hopkins School of Nursing is among the top three MSN, DNP, and online nursing programs.
In addition, the school has received three NLN Center of Excellence designations in a row for improving student learning and professional development.
Around 1,200 nursing students are educated at Johns Hopkins, with 500 full-time and 700 part-time students.
The university recently switched from a pre-licensed BSN degree program to a direct admission MSN program.
The direct-entry MSN program's first three graduating classes have passed the NCLEX with a perfect score of 94 percent.
Two different MSN programs, a DNP with seven advanced practice specialties and a Doctor of Philosophy (Ph.D.) in Nursing, are available at Johns Hopkins.
New York University
Adult-Gerontology Nurse Practitioner programs at NYU Rory Meyers College of Nursing are consistently ranked among the top 10 nationwide by U.S. News & World Report.
NYU Meyers has also been designated a Center of Excellence by the National League for Nursing twice, placing it sixth nationwide in NIH nursing research monies received over the last decade.
Over the last decade, the college's flagship BSN program has graduated more than 400 students who have passed the NCLEX exam with an 87 percent first-time pass rate.
An MSN program, a master of science in nursing with nine specialization possibilities, post-advanced master's certificates in eleven domains, a DNP degree with three entry paths, and a Ph.D. in nursing research and theory development are also available at NYU Meyers.
Columbia University
Columbia Nursing collaborates with several medical colleges and institutions such as the Vagelos College of Physicians and Surgeons, the College of Dental Medicine, and the Mailman School of Public Health.
Columbia is one of just eight nursing schools affiliated with a central academic medical facility.
Columbia Nursing has graduated around 12,000 nurses since its founding in 1892.
The institution has a long history of innovation, having created the first master's degree in Clinical Nursing in 1956 and a fifteen-month direct-entry MSN program for non-nurse college graduates recently.
In addition, Columbia Nursing is proud of its ethnic variety, which stands at 38%.
University of Miami
In terms of National Institutes of Health research funding, the university is often ranked among the top 25 nursing schools in the country.
SONHS (School of Nursing and Health Studies at the University of Miami) is part of the prestigious UHealth family that offers BSN, MSN, DNP, and Ph.D. degrees.
In addition, several Nurse Practitioner specialties also provide post-credentials master's.
The school's flagship pre-licensure BSN program graduates about 200 students each year.
Over the last decade, more than 95% of these students have passed the NCLEX-RN exam on their first attempt.
This bodes well for those in high school and looking to fast-track their rise in the nursing career.
University of Miami
The Hahn School of Nursing and Health Science at USD is consistently ranked in the top tier of graduate nursing programs by U.S. News & World Report.
Non-nurses can enroll in a direct-entry MSN program at USD, which graduates 50-60 new nurses each year and boasts a 91 percent NCLEX pass rate over the last decade.
Existing nurses can pursue an MSN in one of eight specialization areas, a DNP with two entrance points (post-BSN, post-MSN), or a Ph.D. with three options (post-BSN, post-MSN, post-DNP).
In addition to a varied range of graduate programs, Hahn offers foreign mission trips to Haiti and the Dominican Republic.
How much does Nursing Education Cost?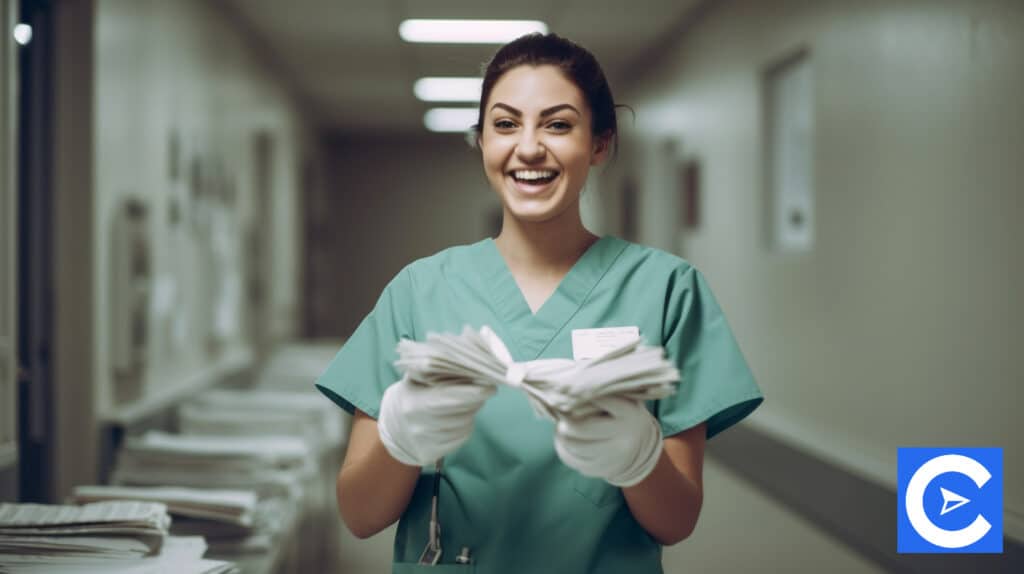 Nursing is an intriguing and fulfilling career choice, but obtaining the necessary qualifications comes at a cost.
Nursing students must complete a training program that varies in time depending on their level of study and degree.
The expenditures of completing a nursing degree can be high.
Therefore, students should be aware of them.
Several forms of financial aid are available to help reduce the cost of any nursing degree.
Bright nursing students will be mindful of the expense of their education and will use all available resources to make it as economical as feasible.
Several factors determine the price of nursing school.
The cost of nursing education is influenced by the length of the program, the type of program, and the location of the program.
If students attend an out-of-state institution, they may be charged a higher tuition cost.
Aside from tuition, colleges frequently levy mandatory fees to support administrative services, student health services, and laboratory equipment.
In the United States, diploma nursing programs are the oldest nursing education.
Most programs are associated with a hospital, and training lasts one to two years.
Students receive a diploma and can test for the NCLEX exam, but no degree or academic credits are provided.
Potential students can expect to spend two years in an associate degree program that is offered in community colleges across the country.
Students receive an associate degree and academic credits that can be used for a baccalaureate degree later.
Nurses with an associate's degree or diploma in nursing can achieve a bachelor's degree while receiving credit for their previous academic courses through R.N. to BSN programs.
How do You pay for Nursing school?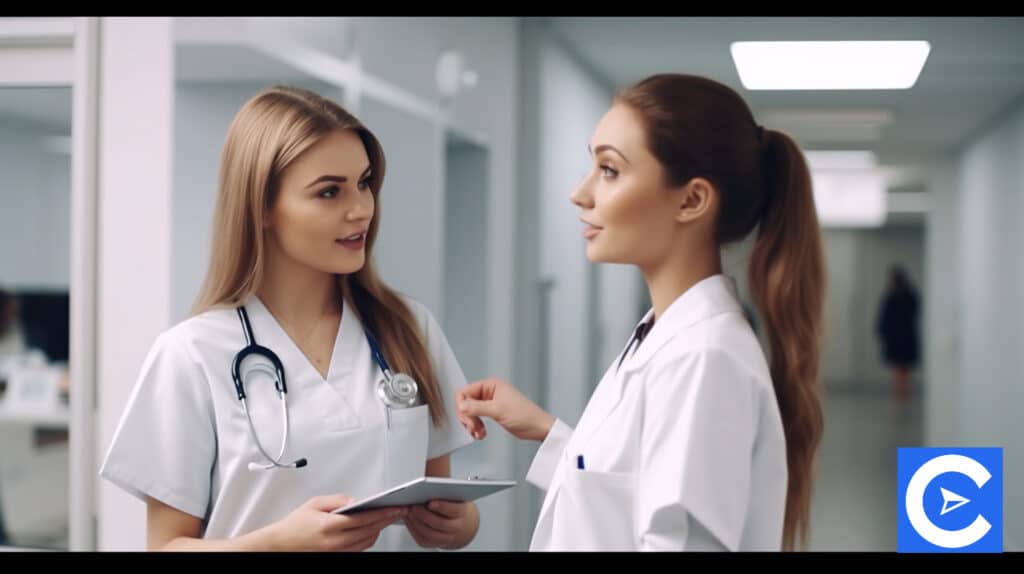 Nursing students have a variety of choices for reducing the expense of their education.
Scholarships and grants are available, as well as federal loans and work-study possibilities.
Financial institutions, as well as enterprises, private charities, and government bodies, grant Scholarships are available at some nursing schools.
Scholarships can be given out based on financial needs or other criteria that the donor specifies.
Students with demonstrated learning difficulties who want to pursue higher education can apply for the Ann Ford and Allegra Ford scholarships.
Nurses who desire to pursue a baccalaureate degree can apply for RN-BSN scholarships.
Other criteria for qualifying for scholarships include demonstrating various characteristics, such as community service or a specific passion or talent.
Students can also pay for nursing education via grants and work-study options.
Students must complete a FAFSA application to determine their financial needs.
Some awards have no payback requirements, while others must be repaid.
Students must repay loans, but interest is not charged until they have completed their studies.
Work-study programs give students part-time jobs that are flexible around their school schedules and allow them to earn money to pay their education costs.
For students wanting to serve in the military, the U.S. Armed Forces provide loan forgiveness, tuition help, and employment opportunities.
Knowing the prices and fees associated with obtaining a nursing degree will enable a prospective nursing student to budget and prepare for the expense.
Scholarships, loans, scholarships, and work-study programs can help students pay for college.
Students who graduate from nursing school with little or no debt will be able to realize the financial benefits of the profession straight away.
The Pros and Cons of Private Nursing Schools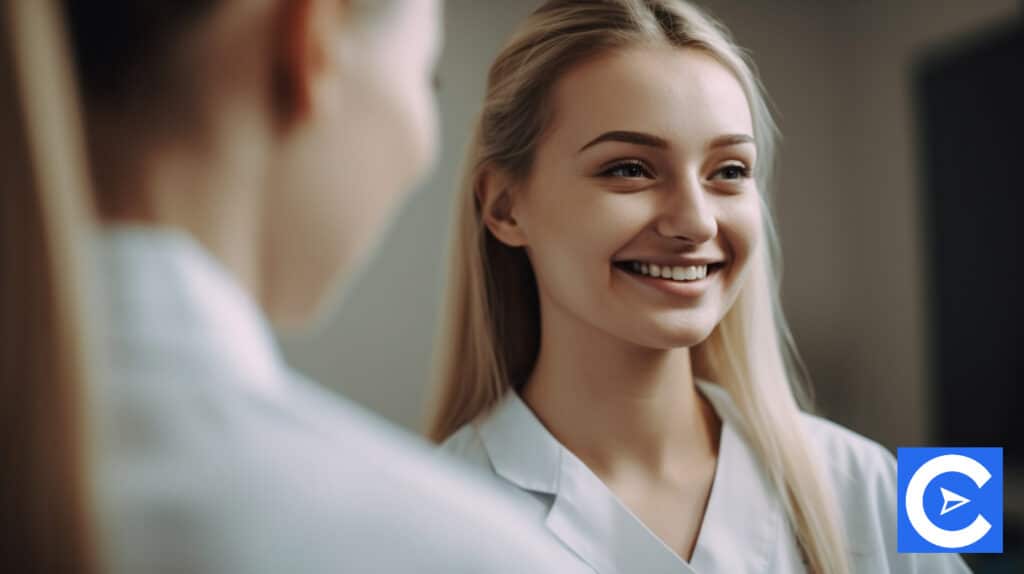 There are numerous paths to becoming a Nurse, but not all are created equal.
In nursing, there is a lot of discussion about Private Nursing Schools.
According to many Nurses, Private Nursing Schools are seldom worth the hefty cost and aspiring R.N.s should instead consider pursuing a community college or an alternative education center.
On the other hand, a fraction of graduates insists that Private Nursing Schools are the ideal route to getting licensed quickly – and that the additional expense of admission is well worth it.
We believe we can resolve this debate by considering the benefits and drawbacks of attending a Private Nursing School.
Use these pointers to get started, whether you're studying for the RN-NCLEX or evaluating university programs.
The pros
There's a reason why Private Nursing Schools exist.
Many Private Nursing Schools are excellent, producing high-quality, professional nurses half the time as similar public schools.
So let's look at the advantages of attending a Private Nursing School.
Accelerated completion – Many Private Nursing Schools offer nursing programs that students can finish in as little as 12 to 16 months
In contrast, community colleges and public university programs typically take two years to complete an ADN and four years to accomplish a BSN.
As a result, these accelerated programs can be pretty appealing, especially to older students.
More practical experience — This varies by institution.
Still, many nursing students in Private Nursing Schools report gaining more hands-on experience through practicums, which can be quite beneficial when looking for that first job after graduation.
Regional hospital connections – Several Private Nursing Schools have strong ties to a vast network of regional hospitals, making it easier to get work directly after graduation
Online courses are frequently offered by Private Nursing Schools, making them a very convenient option for persons who are just part-time students or who are unable to relocate to a location with affordable or convenient nursing schools
However, although online degree programs can allow you to obtain your license from anywhere globally, you may miss out on the essential clinical experience.
The Cons
There is only one major drawback to choosing a Private Nursing School over a public school; the high cost attached.
However, there are scholarships, grants, and funding programs to help you through footing the costs.
What to Consider Before Choosing a School of Nursing Program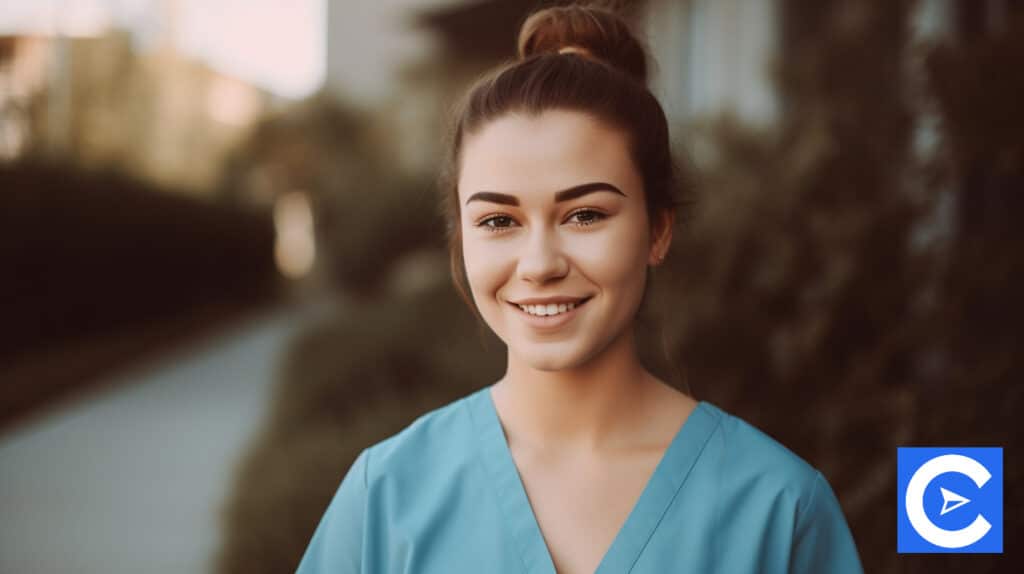 There are several factors to consider whether you're just starting your nursing profession or looking to return to school.
Curriculum, pricing, time commitment, and the campus's location will all play a role in determining which program is best for you to begin your career.
The type of program (coursework, classroom structure, and specialties offered)
Nursing programs provide diversity in terms of the distinct advantages to diverse learners, so consider taking your time and thinking about what you'll need to succeed.
Your cognitive approach, future ambitions, and other obligations can largely determine your requirements.
You'll want to get a sense of the nursing school's type of program as you go through the many options.
1. Inquire about their classroom structure
The classroom style of your curriculum has a substantial impact on your academic performance.
While some students thrive in large lecture halls, others prefer the personalized attention of small classes or the flexibility of online courses.
Consider how many students are in each class at the programs you're considering.
Then, request to observe a class on your visit to the school to get a firsthand sense of the classroom arrangement.
2. Inquire whether they offer specialties and, if so, which ones?
Have you established the specialty you want to pursue?
Regardless of your objectives, you may want to look for a program that includes extra classes and practical experience in acute care, geriatrics, pediatrics, cardiovascular, surgical nursing, or neonatal.
On the other hand, if you're unsure what you want to do with your life, a program with many options can be your best chance.
Specializations are particularly useful for individuals pursuing postgraduate degrees.
Before an advanced Practice Nurse may be licensed, they must have a specified degree or a certain amount of classes.
3. Gauge their coursework
Regardless of your degree, you'll need to complete clinical rotations.
However, depending on your software, the length and nature of these rotations may differ.
Some schools, for example, may provide evening clinical rotation hours for students who work during the day while attending school.
Clinicians should take into account the following factors:
With which hospitals does the program collaborate?
What types of clinical units am I allowed to work in?
What is the overall amount of clinical time included in this program?
Clinics are held on what days of the week?
Can I complete my clinical rotation hours part-time?
NCLEX Exam Pass Rates
All states mandate that all Nurses pass the National Council Licensure Examination (NCLEX).
Passing the NCLEX on your first try can save you money because it costs at least $200, and there may be additional fees depending on where you reside.
Inquire about the exam pass rate at your top-choice colleges.
Schools with high NCLEX pass rates have proven to educate students on nursing practice effectively.
Career Placement Programs
What kind of employment placement or work connections your school has is a crucial resource to examine.
For example, some colleges have strong ties to local hospitals and medical centers, which can help students find work after graduation.
Other colleges may receive unique job advertisements solely open to program graduates.
Tuition fees and other costs
While nursing education cost should be the most crucial consideration when choosing a program, it is undoubtedly on students' thoughts.
What you pay depends on the program, the type of institution, the school's location, and other factors.
Fortunately, most students do not pay their tuition entirely out of pocket.
There are numerous resources available, including government financial aid, work-study programs, and multiple awards.
You'll need to consider any help you receive, your financial situation, and the amount of debt you're ready to take on.
State Approval & Accreditation
If you wish to acquire your nursing license, the institution you attend must be accredited by your state's Board of Nursing.
By browsing the database on each Board's website, you can confirm Board approval.
Aside from that, you should highly consider enrolling in an accredited program.
Accreditation confirms that your program fulfills the quality criteria set out by the U.S. Department of Education, while it is not a requirement for a license.
Furthermore, if your institution is not accredited, you may have difficulty obtaining financial help, transferring credits to an additional degree, or limiting your work options.
It's crucial to understand that institutional and program accreditation are not synonymous.
Your school may be accredited, but that does not mean your program is.
It will help if you are looking for a nursing program that has been authorized by at least one of the following organizations:
The Accreditation Commission for Education in Nursing
The Commission on the Collegiate Nursing Education
The Council on Accreditation of Nurse Anesthesia Educational Programs
Accreditation Commission for Midwifery Education
Conclusion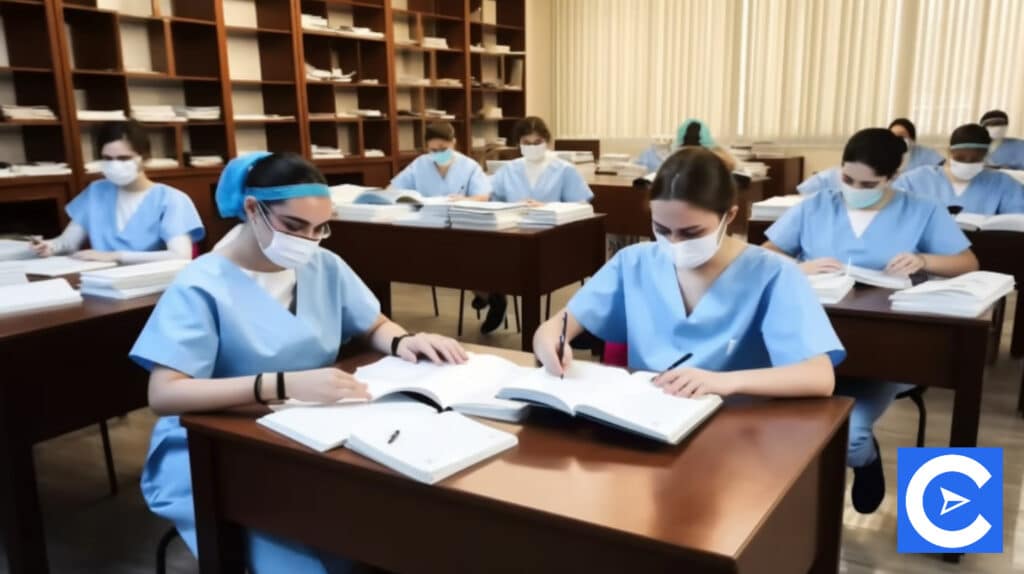 Attending a public or private school is frequently the first step in selecting an R.N. program.
State governments support public schools, which are much less expensive than private schools.
Private schools do not receive a lot of money from the government instead, they rely on endowments, donations, and higher tuition prices to finance costs.
Many private schools provide numerous financial aid packages to students who excel academically or demonstrate significant financial need despite the higher cost.
You can enroll in a private school and benefit from the increased competition.
In addition, if you want smaller class numbers and more one-on-one attention from professors, a private nursing school is the best alternative.
FAQs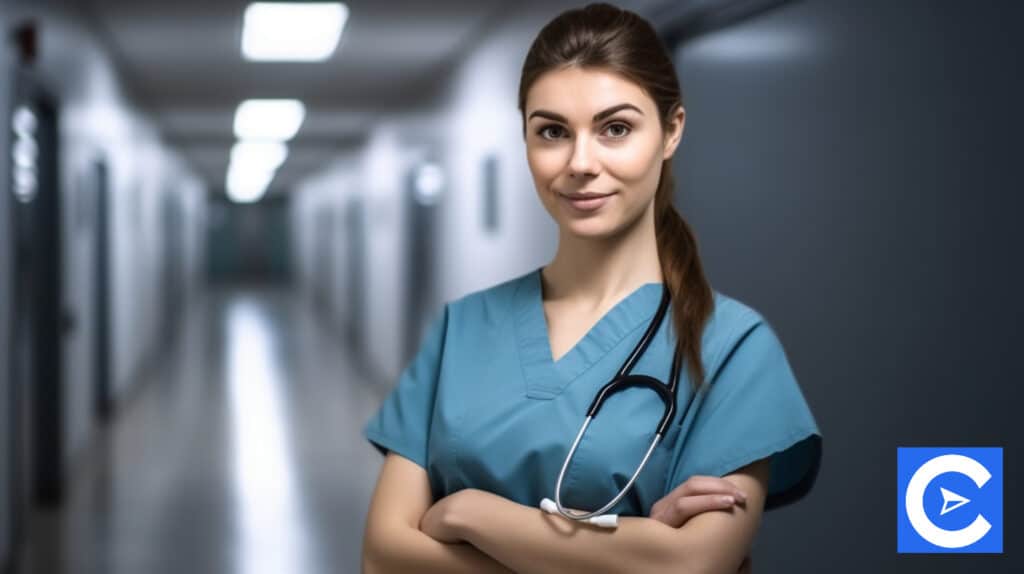 What are good Nursing Schools in California?
Looking to attend a California nursing school? You can position yourself up for a successful nursing career by attending one of the reputable Private Nursing Schools in California. Consider enrolling in a nursing program at California State, Fresno Pacific University, the University of California in Irvine, and Los Angeles. 
What is the cheapest school for Nursing?
Quality yet affordable traditional nursing degree programs with on-campus nursing can be found at Azusa Pacific University, the University of Nevada at Las Vegas, Lamar University, Stony Brook University, the University of Michigan Flint, Loma Linda University, and the University of San Francisco.
How are Private Nursing Schools funded?
Private universities and colleges in the United States are frequently given huge sums of public money. They come in federal and state student loans, federal research funds, and state funding for academic programs that benefit citizens of the state. Corporations and individuals also make private contributions.
How long is a Nursing School in the U.S.?
A student can anticipate spending at least two to four years to complete the curriculum, rotations, and lab hours at an approved institution or university's academic program. On average, a new student nurse can anticipate earning their license to practice as a Licensed. Registered Nurse (RN) in three years. 
How much will it cost to study Nursing in the USA?
Nursing school costs might vary significantly. A Bachelor's in Nursing (BSN) can be as inexpensive as any other four-year degree. The tuition fee for a four-year public school was $9,687, and a four-year private school was $35,087 for the 2020-2021 school year.
Is Private Nursing School good?
Numerous private nursing programs are excellent and create professional nurses of high quality. They are frequently favored since candidates can complete their degree in half the time it takes to complete equivalent public programs. The quality of schooling is also considered better than in public schools. 
What is the easiest Nursing school to get into?
Finding Nursing Schools that are easy to get accepted to is no easy task. Getting enrolled in most schools and the field, in general, is extremely competitive. South Dakota State University, Illinois State University, Drexel University, University of Rhode Island, and Loyola University record the highest acceptance rate. 
References