Greetings, and welcome to yet another insightful article on HESI study materials.
In this article, we'll walk you through our top picks regarding the best HESI study materials in the market.
By the end of the session, you'll be well-equipped to choose a prep course provider with the study resources you need to thoroughly prepare for the exam.
In summary, here are the top prep courses for the HESI nursing exam that we'll discuss.
Nursing.com
ExamEdge
Boost Prep
Mometrix Test Preparation
Study.com
That said, let's get started.
Other free HESI A2 study materials:
My Experience with HESI Study Materials
As a registered nurse, I used several HESI study materials at the start of my nursing journey.
I'm particularly conversant with Boost Prep, Nursing.com, and Study.com.
Boost Prep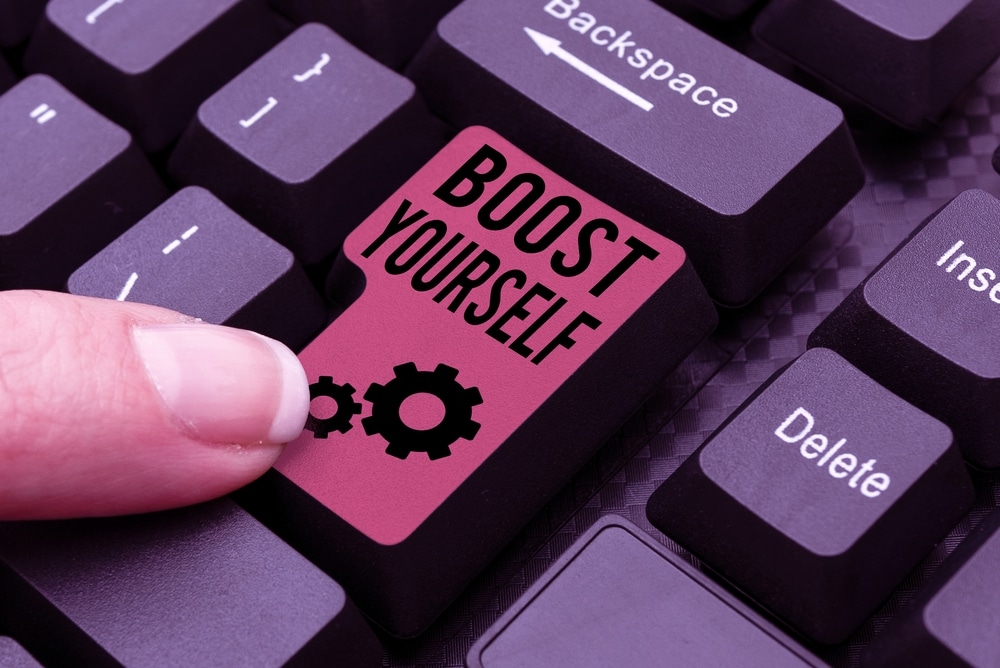 Boost Prep is our top pick for the overall quality and best value for the study materials.
Unlike the many HESI A2 exam test prep courses I'll cover, Boost Prep offers one off-payment that gives you access to the HESI study materials for six months.
The online course is well organized, and you'll find your way into the study resources without breaking a sweat.
The prep course covers all the eight subjects tested in the HESI entrance exam: math, grammar, vocabulary, reading comprehension, chemistry, physics, biology, and anatomy & physiology.
I was blown away by how the coursework is divided into the course, lessons, topics, quizzes, and practice exams.
Suppose you want to cover the grammar section of the prep material.
You'll click HESI grammar in the course section and get the specific topics and lessons in this subject.
You'll get quizzes at the end of the topics and, finally, finish the section with practice exams.
Impressive!
Moreover, all eight subjects have course outlines that show you exactly what to expect in your studies.
You'll have several study materials, including comprehensive study guides, flashcards, and full-length practice exams to help cover the subject areas in-depth.
According to the website, the HESI practice exams are written by expert HESI tutors and are up-to-date with the latest HESI exam.
The exams are written in the actual test style.
I was impressed with the 100% money-back guarantee if test-takers fail the exam on the first attempt.
That means you'll get a full refund or take the exam the second time for free.
Hopefully, you'll pass the second time.
What I didn't like about this prep course was the lack of video instructions and in-person classes.
If you are a visual learner like myself, you may find the written text only frustrating.
Now, to the most important part, what is the cost of the Boost Prep study materials, and which study tools will you get at different price points?
Well, here's your answer.
There are two study packages.
HESI A2 Core and HESI A2 Pro.
HESI A2 Core costs $49 for six months of access.
You'll get access to:
12 full-length exams, three for each subject
HESI core subjects (math, grammar, reading, and vocabulary)
In-depth study guides
1,000 exam questions and answer explanations
250 flashcards
100% money-back guarantee
One time payment
HESI A2 Pro is $59.
You get additional materials to the ones in HESI A2 Core.
You'll have 24 full-length practice exams instead of 12.
The number of practice questions also goes up to 1,500 to cover the additional subjects.
Further, you get lessons and topics for all nine subjects instead of the core ones only.
Boost Prep study materials can be accessed through multiple devices.
Things they did right
The prep course is quite affordable, given that the premium package is only $59, and you can use the materials provided for six months. If we were to do the math on a monthly subscription, it would be slightly below a dollar.
The practice test questions are as realistic as they can get to the actual exam. The Boost Prep practice questions are written to mimic the actual HESI A2 exam. Again, you'll have 24 full-length practice exams with the HESI A2 Pro package.
The money-back guarantee is an excellent addition for learners. They are confident the materials fetch results as the provider puts the course fee on the line.
They offer comprehensive study materials, from the study guide to flashcards to practice tests.
Things they did wrong
Boost Prep doesn't have instructional videos like its competitors, which may make learning boring for visual learners.
The access period may not be enough for someone who needs more time to prepare for the test.
Boost Prep is excellent for test-takers who want to take HESI exam prep on a budget and still find comprehensive study materials.
Nursing.com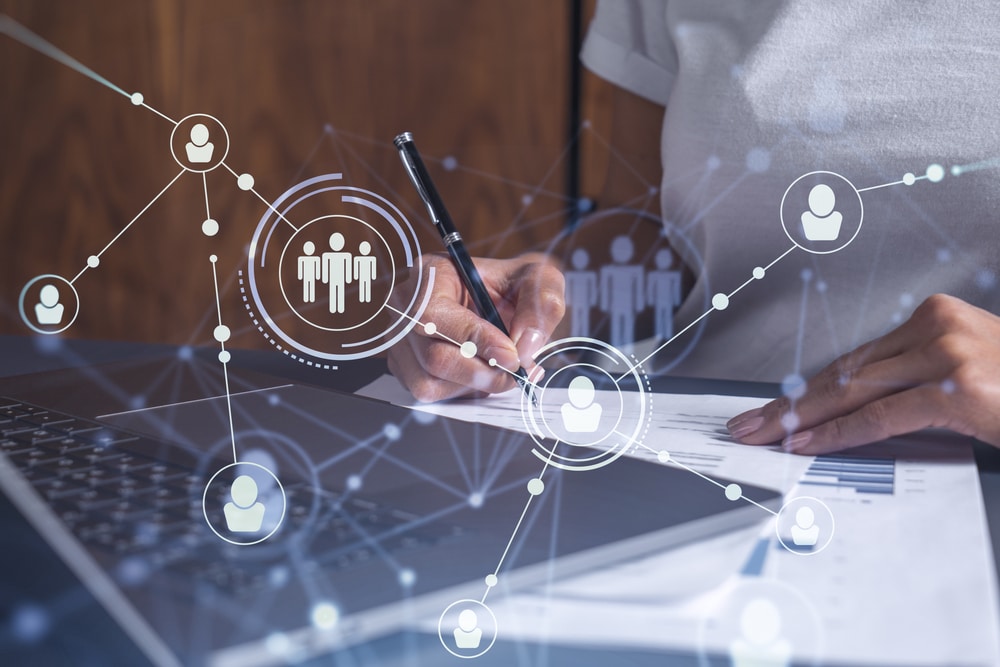 Nursing.com is yet another excellent HESI prep provider ideal for students who want to test materials for several nursing exams.
The prep course is charged monthly, yearly, and for two years.
For the monthly plan, you'll have access to HESI study resources, TEAS, and other pre-requirement review course resources.
The yearly and two-year plans give you assess to pre-nursing, nursing school, and new grad study resources.
That means you'll have access to HESI, TEAS, and NCLEX study resources.
Nursing.com provides an array of study resources, including HESI cheat sheets, ebooks, video instructions, and study guides.
With a monthly subscription of $39, you get access to:
study guides
500+ practice questions
Ten downloadable PDF cheat sheets
49 video lessons
As is evident, Nursing.com has a good number of study materials for test prep.
Its main study mode is videos.
The videos are not too long to bore you to death, nor are they too short to leave you with more questions than answers.
They are high quality and break down complex topics into easy-to-understand concepts.
I was glued through all the video sessions.
Apart from the HESI study plan, you can also choose other subscriptions if you want to prepare for the NCLEX.
The platform also provides the best student support.
You can reach out through instant chat support or their social media pages like Facebook.
This is a great addition since the course is 100% online.
Learners can quickly get assistance whenever they need help.
The one downfall that put me off is the lack of full-length practice exams.
I felt like the practice questions that covered the individual subjects weren't enough to fully prepare for the actual HESI timed test.
Let's now focus on what I liked about the course and the areas I felt they could improve.
Things I liked
The monthly subscription gives you access to other nursing exams. The practice tests are not HESI-specific. You'll find TEAS questions too.
The video instructions are a powerful tool for explaining complex topics. They provide immense value to test-takers.
The monthly subscription is affordable compared to other providers like Memotrix, whose monthly subscription is $69.99.
Things I didn't like
The lack of full-length practice exams is a huge setback. Including practice exams that simulate the actual exam helps learners know their exam readiness and better prep for the HESI test.
While the price seems reasonable, it can be expensive if you'll need more than a month to prepare for the HESI A2 exam. But you can opt for the yearly plan or two-year plan.
The yearly and two-year plans come with a 200% pass guarantee, but the monthly plan doesn't. If you fail after using the monthly subscription, you'll have to pay to use the material again.
According to the website, their HESI prep course boosts a 98.6% pass rate.
That's quite enticing for those who want to use the study materials.
Another plus is the 200% pass guarantee.
The Nursing.com prep course is perfect for learners preparing for several nursing tests.
With the monthly subscription, you'll have access to all pre-nursing course materials.
The last two subscriptions include NCLEX study materials.
Mometrix Test Preparation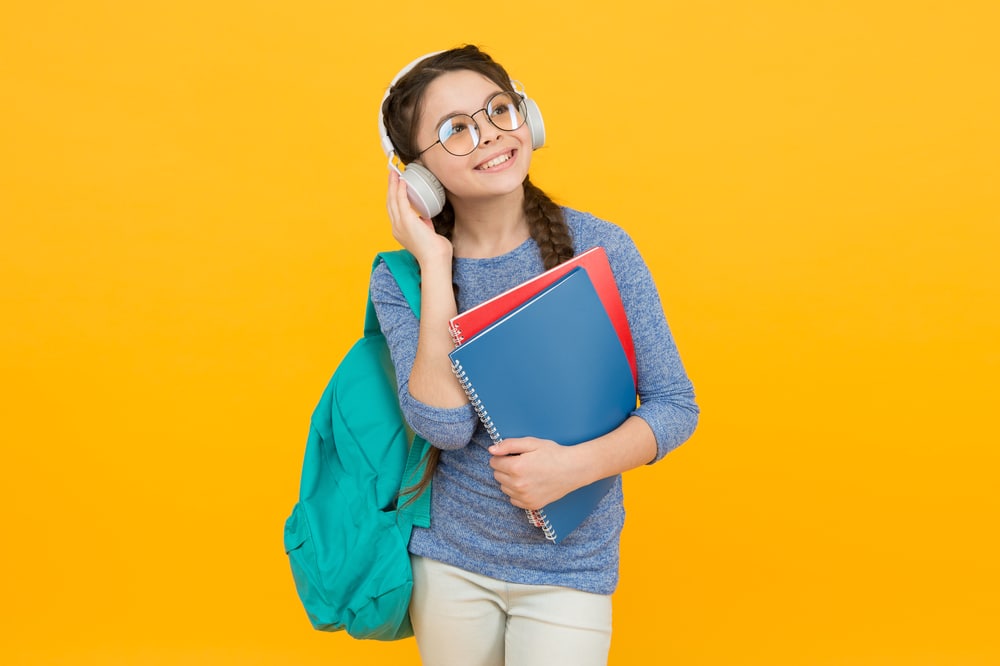 Mometrix gives you an edge when preparing for the Health Education Systems, inc exam because of the many resources you'll have at hand.
This prep course provider has many practice questions, video lessons, and flashcards.
With Mometrix, you'll have one week of free access to the HESI study materials.
From there, you can subscribe to a paid plan or not.
There are 3,250 practice test questions you can use to make multiple full-length exams that come with detailed answer explanations, making it easy to know why an answer is right or wrong.
To be precise, there are nine full-length exams.
You'll also have 188 lessons that are developed from their study guide.
In addition, Mometrix offers 150+ video lessons that cover the HESI exam content areas in detail.
The lessons cover all the subjects tested in the HESI test: the sciences (biology, chemistry, physics, and anatomy and physiology), English language, and math.
Sadly, they don't offer in-person classes.
The video lessons are the closest you can get to interact with the instructors.
I found the video lessons very helpful.
Further, you'll get around 325 flashcards covering nursing terminology in the HESI exam.
Finally, you'll have bonus materials to walk you through taking the exam and dealing with anxiety during exams.
This HESI admission assessment exam review course is packed with all the resources you need to pass HESI.
Their study resources get better with the tracking progress function, where the system tracks your studies so that whichever device you use your progress syncs.
The charges are monthly at $69.99.
Here are the areas where they've outdone themselves and where they could do better.
Pros
The study materials are comprehensive. You'll have HESI flashcards, full-length practice tests, study guides, and video lessons. Very few prep providers offer such varied study tools.
The platform is intuitive and easy to use. The prep content is well-laid out, and you can easily navigate to find the resources you need.
The one-week free trial is a plus, as you can test the materials' effectiveness before purchasing the monthly subscription.
The course is suited to multiple types of learners, from visual to read-write to auditory learners.
Cons
Mometrix has excellent study resources to prepare learners for nursing program admission, but the lack of in-person classes is a setback. Live online sessions or even traditional classes will be a good addition to the course.
The monthly subscription is $69.99. If you can't complete the course material in a month, the price can quickly add up. So, it's expensive in a way.
Mometrix doesn't offer a money-back guarantee or pass guarantee. Failing the exams means you'll have to purchase the HESI study materials again.
Mometrix HESI A2 test prep will be a good resource for students who need comprehensive study materials to prepare for the HESI exam.
It's excellent for self-starters who can stick to a one-month study plan and cover all there is to learn.
ExamEdge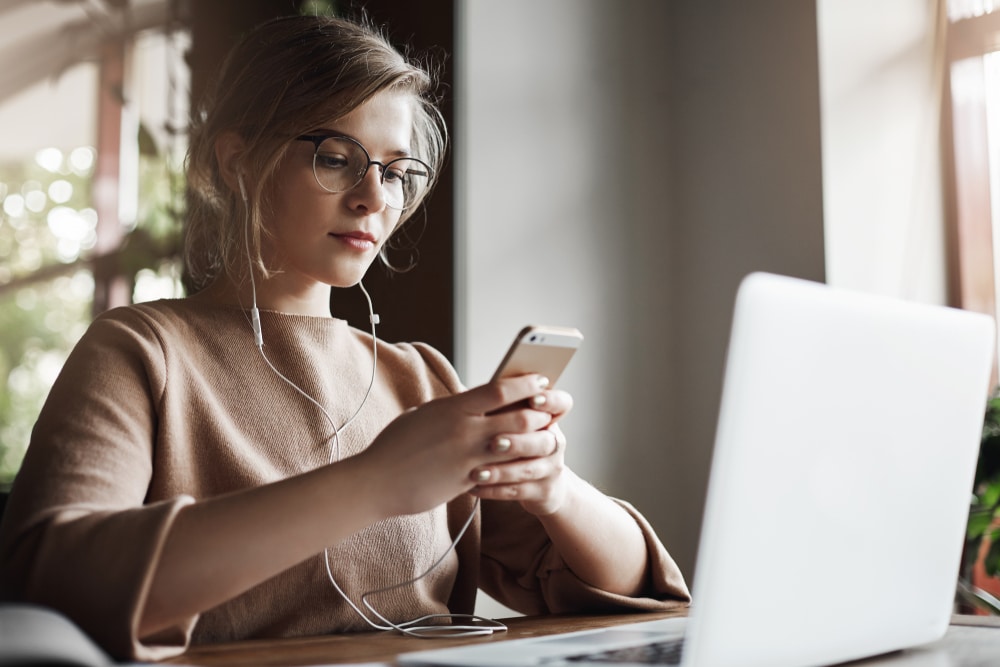 Unlike the prep course providers we've covered, ExamEdge specializes in practice exams only.
Hence, it's perfect for those who want to polish the HESI content areas using practice tests.
All the exams have 225 multiple-choice questions and detailed answer explanations, although you can choose an exam mode that best suits you: timed, untimed, or answer explanations.
There are 9,000 practice questions, but how many you'll access depends on the practice test package you'll purchase.
Here is an outline of what to expect.
40 practice tests for $298.00
20 practice tests at $179.50
Ten practice tests for $119.50
Five practice tests at $69.75
One practice test is $27.95
You'll access the practice exam questions immediately after you make the payment, and you can take an exam up to four times.
The ExamEdge practice questions simulate the actual test in terms of difficulty level, types of questions, time limit, and the general exam feel.
Areas well done
The practice questions mimic the actual exam. It gives learners a projection of their exam readiness.
You can retake an exam up to four times.
The sheer number of practice questions exceeded my expectations. ExamEdge has the most practice questions of all the HESI prep course providers we've covered.
Areas to improve
The practice exams are expensive. Five practice tests are $69.75, while Boost Prep's six-month subscription for a variety of HESI study materials is only $49.
The study resources are limited as they only offer practice exams. Most prep course providers go beyond practice questions.
ExamEdge is an excellent study resource if you supplement it with another comprehensive prep course or if you already have the foundational knowledge tested in the HESI entrance exam and only want to review practice questions.
Study.com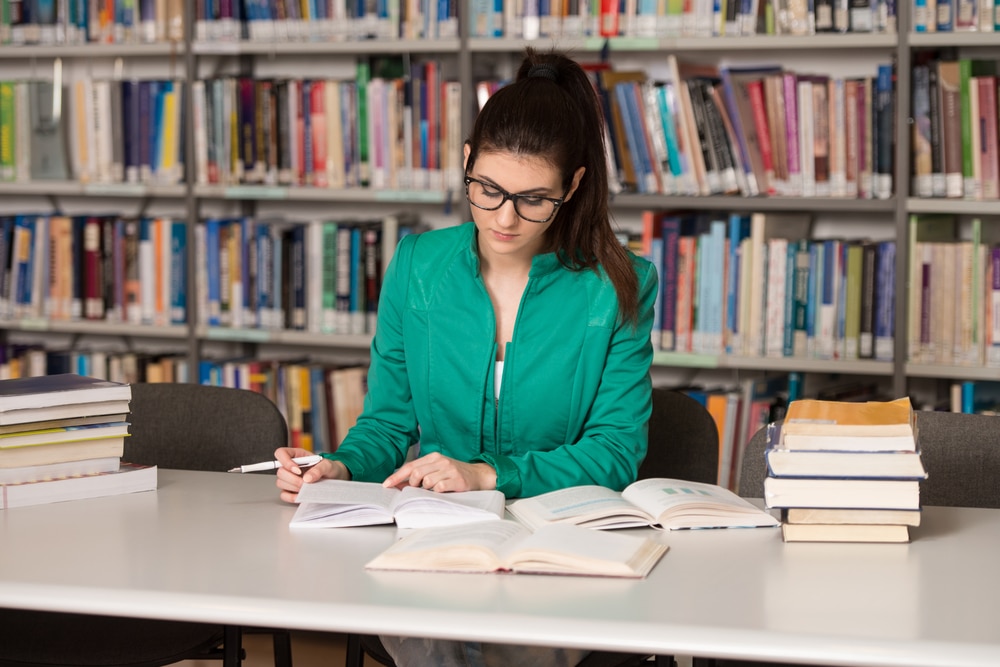 Like Nursing.com, a Study.com subscription gives you multiple resources for different disciplines and nursing tests.
Study.com's monthly subscription of $59 gives you access to all the resources on the website.
So, it's a good option if you are looking for more than the HESI study materials.
Its HESI prep course comes with many bite-size video lessons that average 8 minutes, hundreds of practice questions, and quizzes at the end of each topic.
There are 239 video lessons you can learn from.
Apart from the video, the written text gives you more information on the video lessons.
I particularly found this strategy to be effective in learning and information retention.
The practice questions have answer explanations to help learners understand the rationale behind the correct and incorrect answers.
You'll be disappointed to know that there are no full-length exams.
You only have quizzes at the end of the topics, and you can also take additional practice exams on topics you find challenging.
Let's now get into the features they can improve to better the prep course and the areas they are doing just fine.
Pros
The bite-sized lessons provide just the right amount of information learners need without feeling overwhelmed.
The many practice questions allow test-takers to take multiple quizzes without repeating the same questions.
The prep course pricing is reasonable. However, if one takes over a month to prep for the exam, it can be expensive.
Cons
Study.com doesn't reveal the exact number of practice questions. They claim to have hundreds of questions, but we can't say for sure how many.
There is no money-back guarantee. If you fail the first time, you'll take it from the top and pay the full prep course cost.
I personally found the lack of full-length practice exams disappointing. Adding this crucial study tool to the HESI A2 exam prep will be a great addition.
Study.com is an excellent choice for learners looking for multiple practice tests for different disciplines and exams.
Conclusion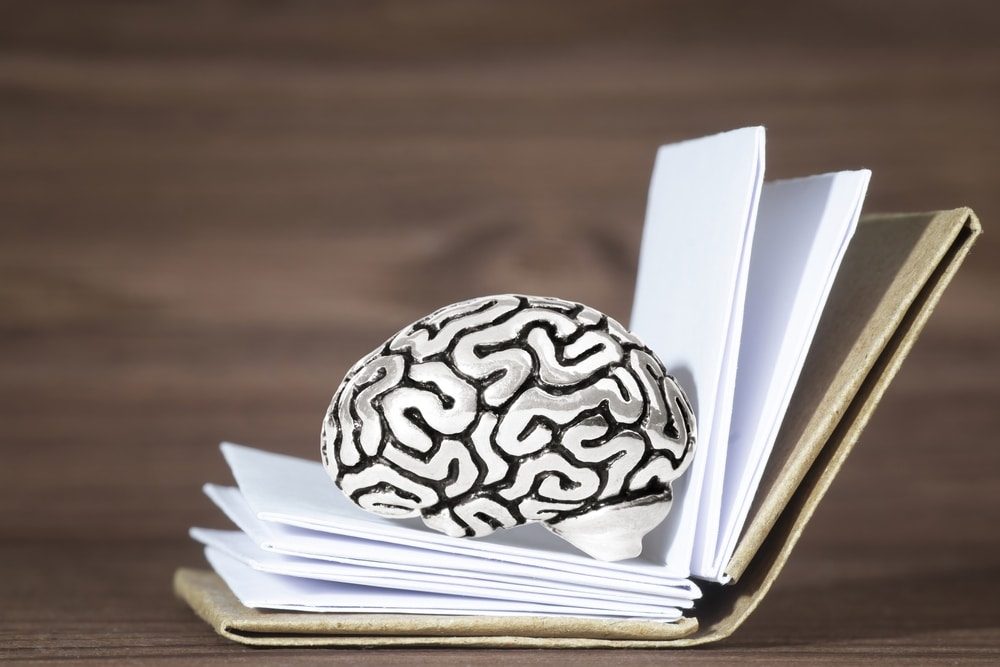 We've finally come to an end.
There are many HESI prep course providers, but I've zeroed in on the top five.
I reviewed the features, the content offered, practice questions, prices, and which students they are best suited for.
We hope you can now pick a HESI study material that best suits your needs.
This being the last study resource in our HESI study series articles, I wish you all the best as you prepare for the HESI admission assessment exam.
HESI Study Materials FAQs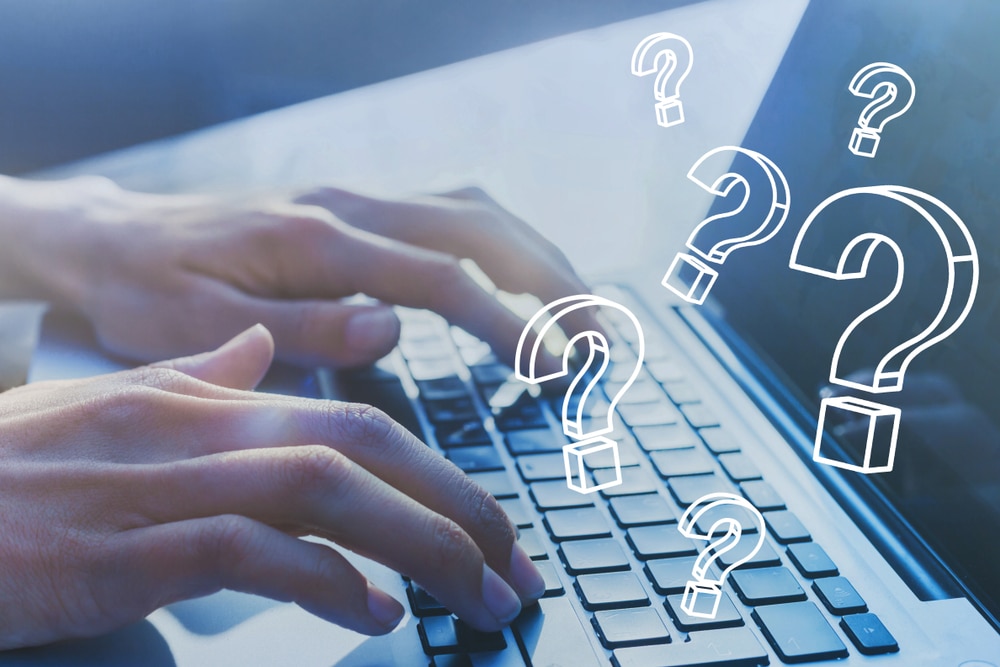 What is the best way to study for the HESI?
– Develop a study plan and stick to it
– Leverage HESI study materials like flashcards, cheat sheets, and study guides. There are many free resources online.
– Take many HESI A2 practice tests and full-length exam
– Review the answer explanations with each test
How long should I study for the HESI?
It's recommended that you take 5-6 weeks. This period will give you ample time to review the study materials without pressure. To use your time effectively, purchase a prep course and get started on the study materials. Make sure you study for at least an hour daily.
Is there a study guide for the HESI exam?
Yes. Here is a list of the best study guides in the market.
HESI Admission Assessment Exam Review 5th Edition
HESI A2 Secrets Study Guide
HESI A2 Study Guide 2022-2023
Test prep books HESI A2 Study Guide 2022-2023
HESI A2 Flashcards: HESI A2 Flashcard Study Guide
What material is on the HESI exam?
Here's what is on the HESI 2A:
– HESI maths
– Vocabulary
– Reading comprehension
– Anatomy and physiology
– Grammar
– Biology
– Physics
– Chemistry
– Personality and learning styles
Personality and learning styles are not included in the final score.
What should I know before taking the HESI?
– Understand the exam content, time limit, and question types
– Find out the sections of the exam your nursing program requires you to take
– Know your school's passing score
– Review practice exams to have a feel of the actual exam
What is the HESI exam like?
The HESI exam is moderately difficult. It can be daunting if you are not well prepared. So, take your time using the HESI study guide and HESI flashcards to drill in challenging content areas. Take full-length, timed practice exams to familiarize yourself with the test.
What is the HESI test format?
The HESI entrance exam is a majorly multiple-choice exam. However, you'll find fill-in-the-blank questions in some subjects. The HESI Exit exam has different types of questions: multiple-choice, multiple-response, drag-and-drop, and fill-in-the-blank. Take practice exams to familiarize yourself with the formats. This way, the real exam won't surprise you.
What are the HESI study materials?
Here is a list of study material providers you'll find helpful.
– Boost Prep
– Mometrix Test Preparation
– EdgeExams
– Nursing.com
– Study.com
– Evolve Elsevier
Review the individual prep courses and find out about the features and pricing.
Choose a reasonably priced course with comprehensive materials.
Reference
Accounting Institute for Success