Greetings, our esteemed reader!
Welcome to our informative guide on the HESI cheatsheet.
Find below a downloadable HESI cheat sheet for your exam preparation.
Other free HESI A2 study materials: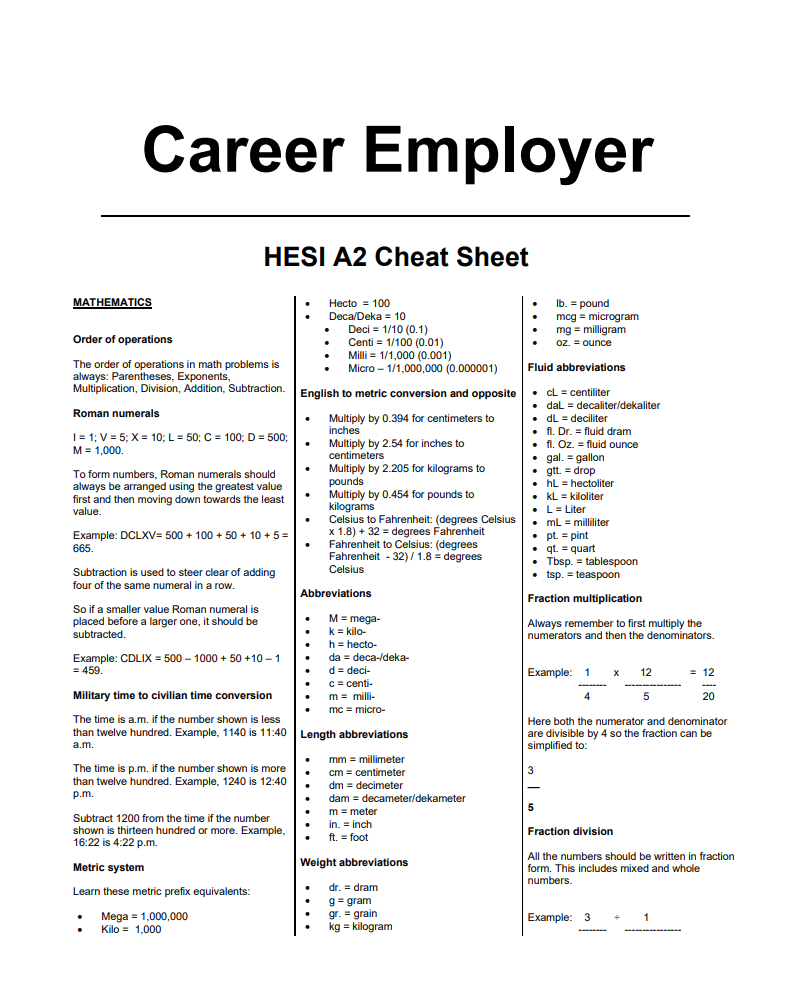 We promise you'll be one step closer to taking your HESI A2 exam when you are done reading.
You'll learn about the following:
The strategies you can use to get the most out of the HESI cheat sheet
Benefits of using a cheat sheet in HESI nursing exam prep
Without further ado, let's get started.
Strategies to Get the Most of Our HESI Cheat Sheet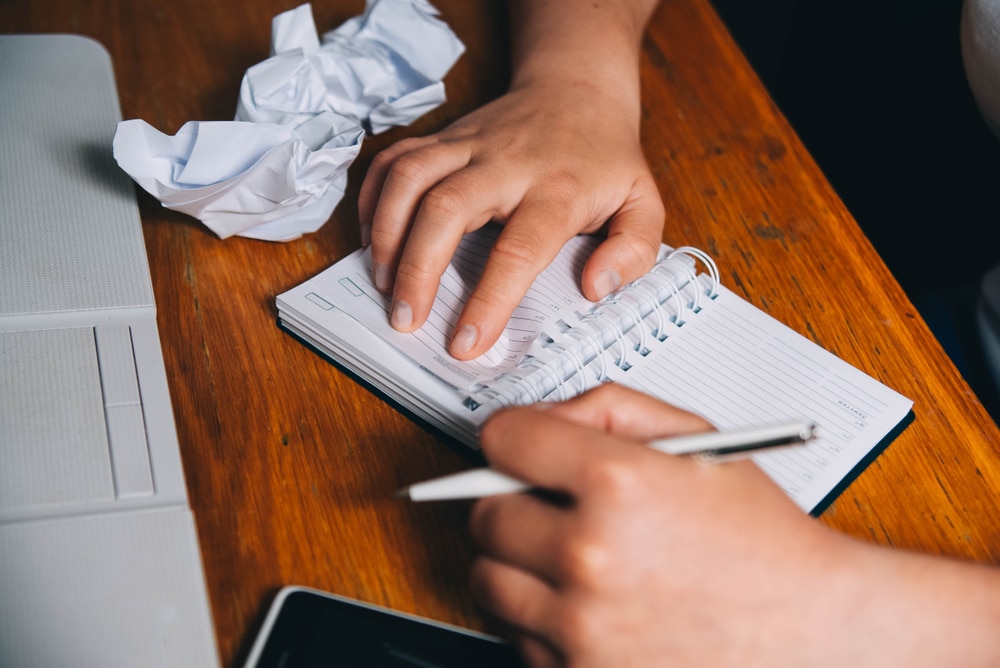 The HESI cheat sheet is another study tool you need for the HESI exam prep.
Our HESI free cheat sheet has summarized all the key concepts you need to review for the HESI entrance exam.
The quick sheet is downloadable, meaning you can print it and add notes as you read along.
Actively using the sheet this way will help you understand the subject areas at a deeper level because, to add notes, you must use other study resources like the HESI study guide or the practice test questions.
You may also find that highlighting key sections works better besides adding notes.
Highlighting makes it easy to retrieve key information when you need it.
I've also found that taking the HESI A2 practice test and then using the cheat sheet to review the questions you got wrong is quite effective.
You can underline the areas the questions came from, write the questions along those sections, and even add more information.
Another critical thing you must remember is that a cheat sheet is a reference tool.
It jogs your memory on the things you've already read.
It can't be your primary study tool.
That leaves you with one option: finding a comprehensive study guide or textbook that covers the subject areas.
Your school may provide one.
So, before you get started on other study materials like HESI flashcards, cheat sheets, or practice exams, ensure you have a general knowledge of the course content.
Our HESI A2 free cheat sheet will help you reinforce the foundational knowledge already acquired from the source.
The HESI A2 cheat sheet will give you better results if you dedicate a specific study time to just go through the sheet and not any other study material.
Why Use HESI Cheat Sheet?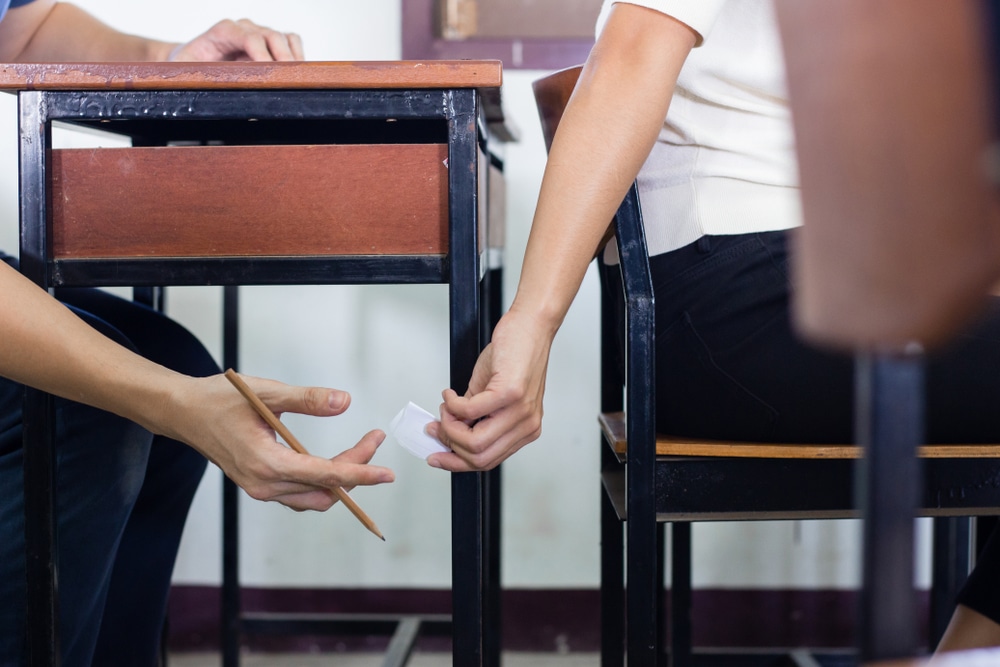 A cheat sheet compresses the important information and summarizes exactly what you need to know.
So, where you would spend hours using a textbook trying to figure out which ones are the key concepts in a chapter, a cheat sheet takes you straight to the key ideas in a minute.
You'll be saving time.
This is no exception with our HESI cheat sheet.
For instance, the HESI A2 math skills sheet summarizes the must-know formulas and conversions.
You'll also solidify your knowledge of the meaning of terminologies in different subject areas.
Since this information is straight-to-the-point, you'll realize you can retain a lot, even previously challenging concepts.
Moreover, by reviewing the cheat sheet, you'll find out the areas you need to review further.
You can take quizzes in those areas, read more about them in the study guide, and use flashcards to memorize them.
In the instances where you forget something, the HESI cheat sheet will help you recall that information quickly.
Additionally, the more you review the exam content, the more you'll feel confident in your abilities.
In the long run, the stress and anxiety that comes with test-taking will be a thing of the past.
You can confidently face the HESI nursing exam courageously, confident that you'll pass.
Conclusion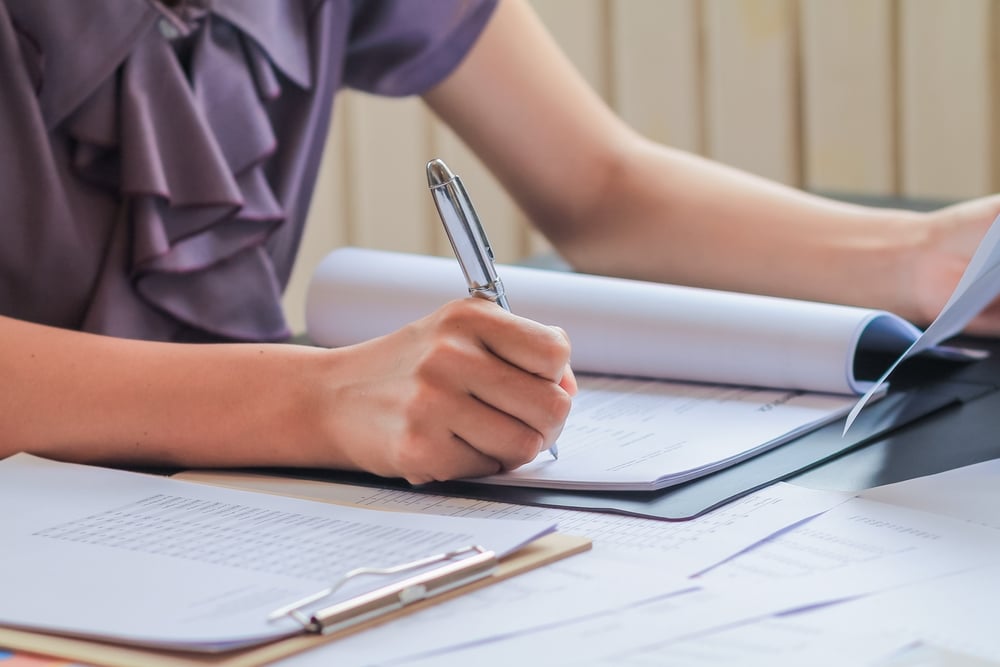 Our HESI A2 free cheat sheet condenses all the helpful information you need for this exam.
You can retrieve important information whenever you need to without perusing through pages or going back and forth from chapter to chapter.
Further, you can use this study tool with our other free study resources, including HESI flashcards, study guides, and practice exams.
Our team has done the heavy lifting so that you don't have to
All the best.
HESI Cheat Sheet FAQs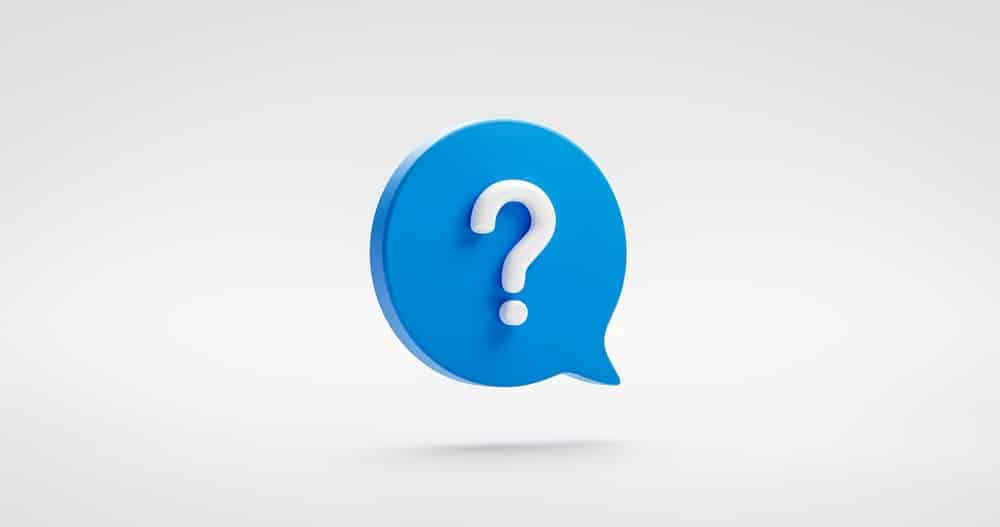 How do you get a 90% on the HESI?
Start by organizing the subject areas into a study plan. Use comprehensive HESI study materials. Continuously review the challenging content areas until you understand them. Take practice questions at the end of each chapter. In the end, take full-length HESI practice exams to test your comprehension level.
What is a passing HESI score?
Each nursing school has its own passing score. However, 75% is considered a good score in each of the exam sub-tests. It's also a good overall score. Mostly, below 75% is a fail, which means you'll have to retake the exam.
What is the HESI test like?
The HESI admission assessment exam tests basic knowledge in vocabulary and general knowledge, math skills, reading comprehension, grammar, physics, chemistry, biology and anatomy, and physiology. The exam is moderately difficult and will require you to prepare to have any chance of passing. The sections tested in the exam vary.
What is the HESI exam about?
The exam tests nursing students to see if they are fit for a nursing program and prepare them for the NCLEX. HESI A2 is an admission assessment tool. The exam projects if a student will succeed in higher education. HESI Exit exam tests students' preparedness for the NCLEX.
Why is the HESI so hard?
The HESI exam difficulty level depends on your strengths and weaknesses in academics. Your learning style and study habits also play a big part. The exam tests sciences and the English language, so if you prepare adequately, you'll find it easy.
Why do you need to study for the HESI?
You'll need a study plan. You can download a free HESI study plan or create one yourself. Get a HESI study guide. You can find several online. A study guide will help you grasp the foundational knowledge. Also, seek HESI A2 flashcards, cheat sheets, and practice tests.
Can you cheat on a HESI exam?
You can't cheat on the HESI exam. Like any other standardized exam, the HESI exam is not an open book. Learners can't get into the exam with any material. The exam is supervised, and cheating is not tolerated. Every school has its policy on the punishment for cheating in the exam.
How many HESI exams are there?
There are two HESI exams. The HESI entrance exam is for those seeking to get into nursing school. It's an admission requirement. The HESI Exit exam is taken in the last semester of college. It helps determine if a student is prepared for the NCLEX-PN or NCLEX-RN.
Reference