Welcome to an informative and exciting read on APRN licensure!
This article will enlighten you about the APRN Licensing requirements and procedures with respect to Florida and Texas.
At the end of this read, you'll know how to acquire an APRN license and the certification exams.
Our main focus in this article includes:
Introduction to APRN license
APRN requirements
APRN licensure application process in Florida and Texas
Certification exams for APRN specialties
Let's get into the main discourse without much ado!
Overview of Advanced Practice Registered Nurse License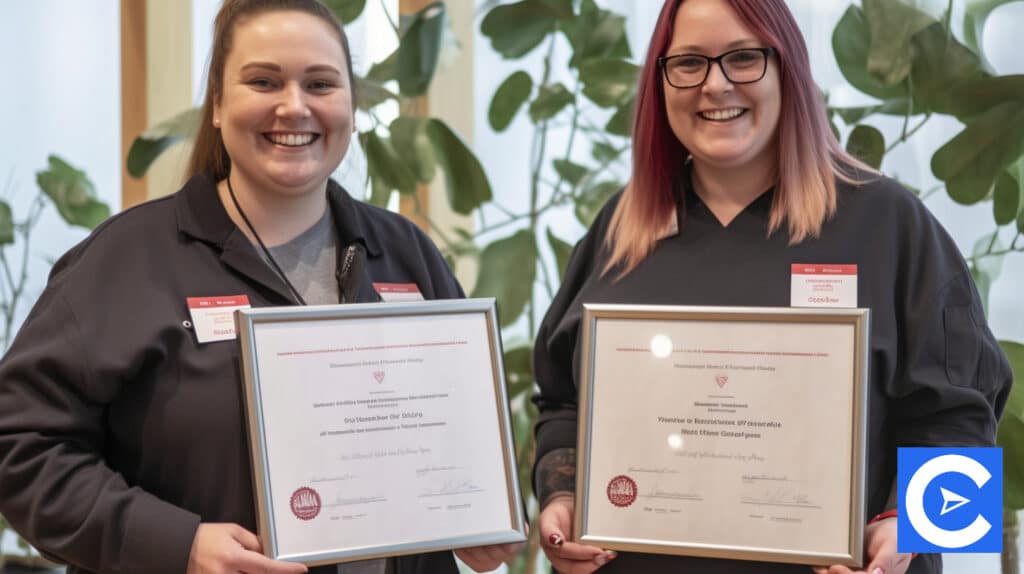 To understand this concept comprehensively, we must first answer the "what is an APRN license?" question.
An APRN license symbolizes authority that defines Advanced Registered Nurses' scope of practice and allows them to use the APRN title in their documents.
You can't practice in any of the APRN specialties without a license from the appropriate board of nursing.
A license defines the minimum nursing standards for health care providers.
You must satisfy all the clinical and education requirements before earning a license.
For instance, an applicant must have a master's degree or Doctor of Nurse Practice (DNP) in a given specialty to earn an APRN license.
An APRN license demonstrates competency; hence, certifying bodies ensure you've gone through the necessary education programs before endorsing your application.
APRN license applicants must apply through the state to enact the Nurse Practice Act.
The state legislature will empower your state board of nursing to enforce the Act and issue the license.
The process is to ensure high standard of patient care and uncompromised nursing practice.
APRN Licensure Requirements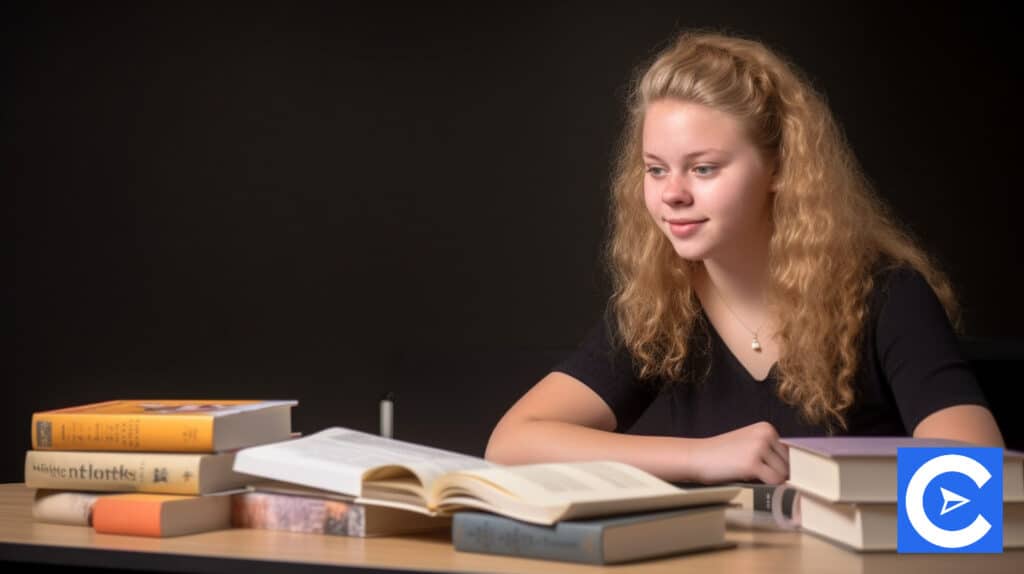 Advanced Practice Registered Nurse licensure requirements differ by state, but applicants typically should complete the prerequisite nursing education from any APRN specialties and pass the NCLEX-RN.
Generally, Advanced Practice Nurse hopefuls will require the following for APRN licensure:
An RN license or postgraduate-level nursing education degree
Completed offline or online application
Detailed criminal background check
You must take licensure exams to assess your entry-level practice.
We'll later shed light on APRN national certification exams that you should take to bolster your chances in the workplace.
Exam organizers and other stakeholders constantly review the test content to ensure they're valid, current, and encompassing.
Naturally, the requirements for Nurse Practitioners are more challenging than RN certification requirements.
To make you understand the specific requirements for APRN licensure, we'll highlight how to earn a license in Florida and Texas.
Even if you're not from these jurisdictions, you should know how to get an APRN license in another state.
How to Apply for an APRN License in Florida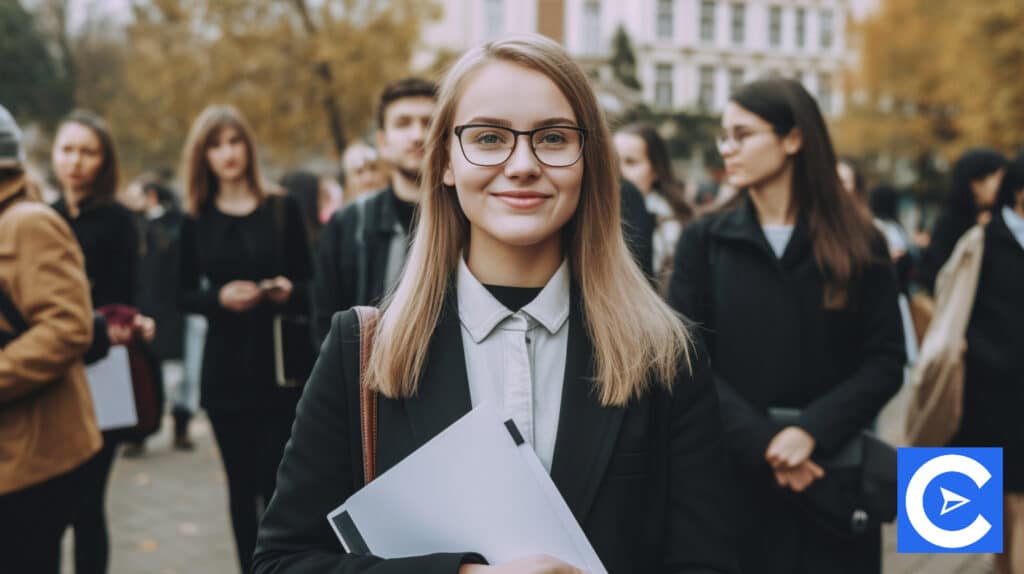 If you want to practice in Florida, you must meet the following requirements:
Have a valid Registered Nurse license from a recognized jurisdiction (for initial licensure)
Educationally, APRN hopefuls who graduated before October 1998 must have earned their master's degree or MSN license
CRNA hopefuls who graduated after October 2001 must have completed their MSN nursing program
Graduates of a closed program should tender required documents that show program compliance with the Board of Nursing guidelines
Pursuant to Section 464.012(1), F.S and effective from July 2, 2006, APRN licensure applicants shall tender proof of national advanced practice certification from a recognized and accredited nursing specialty board
Show evidence of malpractice insurance or exemption
Processes of Online Application in Florida
The Florida Board of Nursing reviews every application within 30 days of its receipt and communicates your application status to you appropriately.
1. You'll schedule an electronic fingerprint with Livescan Service Provider to get fingerprinted.
2. You'll contact the national certifying body to send your proof of certification to the Florida
nursing board.
3. Then, you'll tender proof of malpractice insurance or exemption at the Nursing Board office.
4. After submitting all required documents, a specialist will review them, and they may contact
you for additional information where necessary.
5. When you satisfy all requirements, the Board will issue you an APRN license.
6. In conclusion, you'll file the protocol at your practice location.
Your license number is your unique identification; thus, you should know it offhand.
Since Florida is a compact state, you can apply for prescriptive authority to be a dispensing licensed Nurse Practitioner.
Prescribing controlled substances is only reserved for APRNs with the prescriptive authority; hence, you must apply and pay the appropriate fee not to be sanctioned for prescribing controlled substances.
The main application and licensure fee is $110, while the Board charges $100 for dispensing license.
However, the fees for Livescan Service Provider and license verification vary.
Remember that what gives an APRN meaning and value is an active license; hence, strive to have one!
How to Apply for APRN License in Texas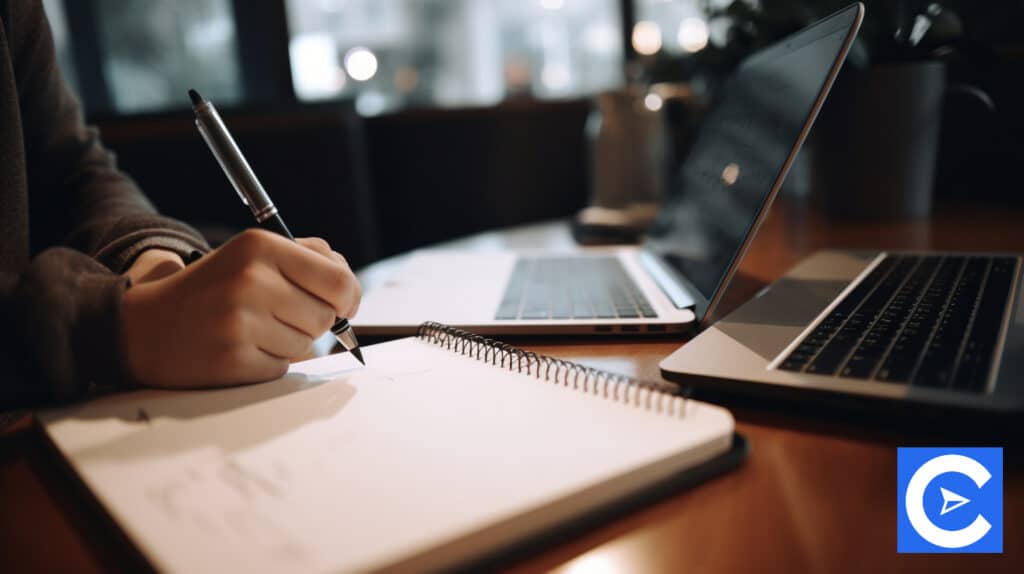 Texas is also a Nurse licensure compact state; you can use an APRN license acquired in Texas to practice in other states.
Transferring a Nurse Practitioner license to another state is only possible if you acquire the license from a compact state.
This is why it's ideal to meet the Nurse Practitioner requirements for licensure in Texas, Florida, or other compact jurisdictions.
Texas mainly licenses Registered or Licensed Practical Nurses (LPNs) with a certification in a recognized area.
For instance, you should have passed the exam of any of the types of NP programs before licensure.
The specialties in Nurse Practitioner programs include Pediatric Nurse Practitioner (PNP), Mental Health/Psychiatric Nurse Practitioner (PNP), Adult-Gerontology Acute Care Nurse Practitioner (AGACNP), and Women's Health Nurse Practitioner (WHNP), and Family Nurse Practitioner (FNP).
Other NP specializations for licensure are Neonatal Nurse Practitioner (NNP), Gerontological Nurse Practitioner (GNP), Forensic Nurse Practitioner (FNP), and Acute Care Nurse Practitioner (ACNP).
Apart from a certification in any of these Nurse Practitioner specialties, the Texas Nursing Board also expects you to have a minimum of an MSN.
Added to the education requirements for Nurse Practitioners is 500 clinical practice hours in a given population focus or specialty.
The Board also grants master's degree waivers to Women's Health Practitioners and Nurse-Midwives who finished their programs between January 2003 and December 2006.
Applicants can download the forms from the Board's website.
You can use the online application or mail your documents to the APRN Application Office.
The Nursing Board recognizes Nurse Practitioner qualifications from the following bodies:
National League for Nursing Accrediting Commission (NLNAC)
Council on Accreditation for Nurse Anesthesia Educational Programs (CANAEP)
Accreditation Commission for Midwifery Education (ACME)
National Association of Nurse Practitioners in Women's Health (NANPWH)
Commission on Collegiate Nursing Education (CCNE)
If you want to know more about how to become a Midwife, check the website of the ACME.
You must also tender proof of current certification.
An LPN or RN licensed in another compact state will submit a copy of the license.
You'll also submit transcripts from every institution you did qualifying coursework.
After licensure, the Board will send your details to Nursys for record purposes.
The licensure fee is $100, but $150 if you want prescriptive authority.
The license has an expiration date; you need to maintain your national certification by practicing actively and meeting continuing education requirements.
Currently, you need 400 clinical practice hours for renewal.
APRN Certification Specialty Exams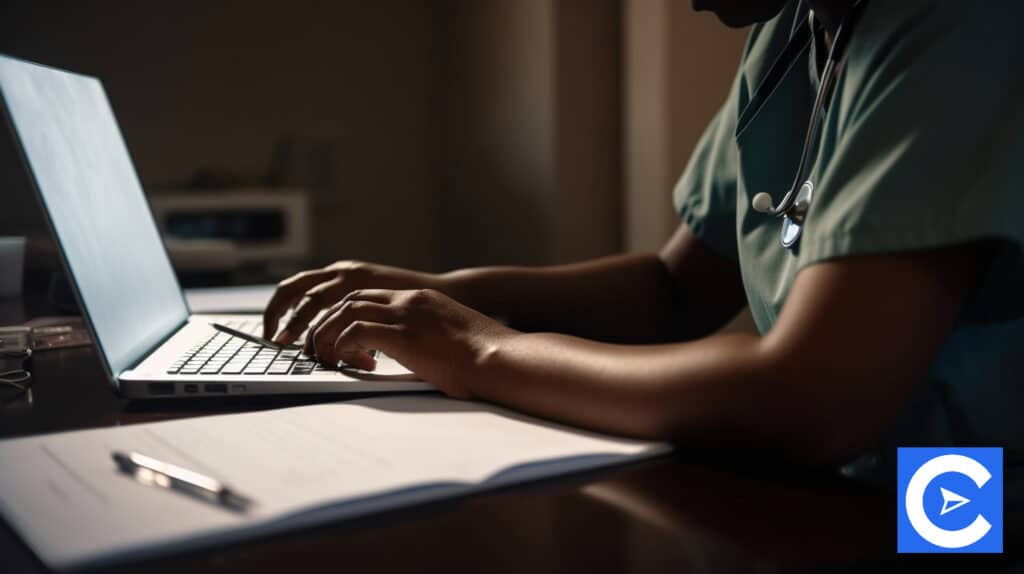 There's no need for a Nurse Practitioner licensure vs certification debate because they're complimentary; you need certification(s) to be licensed.
Certification is one of the consistent NP requirements for licensure.
We'll discuss Nurse Practitioner certification requirements in this section to make the pathway to licensure clearer.
If you don't know how to get APRN certifications, earning a license is impossible.
You should only take the certification exam peculiar to your specialty because none of the nursing boards will issue you an NP license if you don't meet the Nurse Practitioner exam requirements.
Below are some accredited and recognized APRN certification specialty exams:
Emergency Nurse Practitioner Certification
Emergency Nurse Practitioners work in trauma centers, hospitals, accident scenes, and urgent care centers.
Most Emergency Nurse Practitioners get certified in their state of practice.
Other NPs can also acquire the Emergency Nurse Practitioner Certifications to expand their scope of practice.
For example, a Pediatric Nurse Practitioner may acquire an ENP certification to work on children brought to the urgent care unit.
These agencies offer ENP certifications.
The American Academy of Nurse Practitioners Certification Board (AANP)
This Nurse Practitioner board certification is known as Emergency Nurse Practitioner Certification (ENP-C).
Most nursing boards request AANP verification for this certification before licensure.
The American Nurses Credentialing Center (ANCC)
The ANCC also awards the Emergency Nurse Practitioner Certification called "ENP-BC".
However, the ENP-BC is only for recertification.
Family Nurse Practitioner Certificate Exam
Licensing bodies require you to have relevant certifications before earning an FNP license.
Understanding FNP meaning and procedures without a license to back it up are equivalent to waste.
These NP certifications will open unimaginable doors for you.
American Academy of Nurse Practitioners (AANP)
The AANP offers the Family Nurse Practitioner Certificate called "FNP-C".
American Nurses Credentialing Center (ANCC)
The ANCC also offers Family Nurse Practitioner Certificate named "FNP-BC".
Psychiatric Nurse Practitioner Certificate Exam
You must earn an essential NP certification to be licensed as an APRN PMHNP.
A widely endorsed NP certification for this specialty is:
Psychiatric Mental Health Nurse Practitioner-Board Certified (PMHNP-BC) by the American Nurses Credentialing Center
It's an essential prerequisite for a PMHNP license.
The PMHNP-BC national certification for NPs is a competency-based test that offers an objective assessment for skilled healthcare providers.
This certification is valid for 5 years, after which you must renew it through active practice, continuing education, and other requirements.
You should work hard to keep your credentials valid because the reinstatement process is often tedious and demanding.
Other specialty exams for Nurse Practitioners' licenses include Neonatal Care Certificate Exam, Gerontology Certificate Exam, and Pediatric Certificate Exam.
Conclusion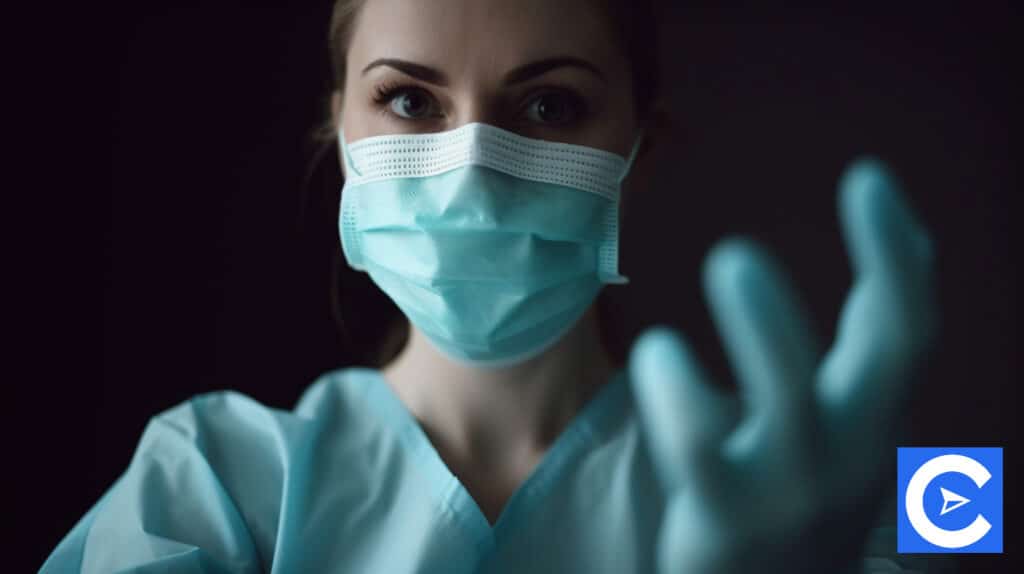 Every Advanced Practice Nurse needs a license to practice in their jurisdiction.
You must meet certain conditions to earn an APRN or DNP license.
We highlighted such conditions in this article and how to meet them easily.
APRN license verification is crucial to public health safety because it's to ensure that you abide by the rules of the game.
We also explained NP certifications extensively because they're the stepping stones to licensing.
If you're truly committed to your APRN dreams, you'll stop at nothing to earn a license in your specialty to practice unhindered!
FAQs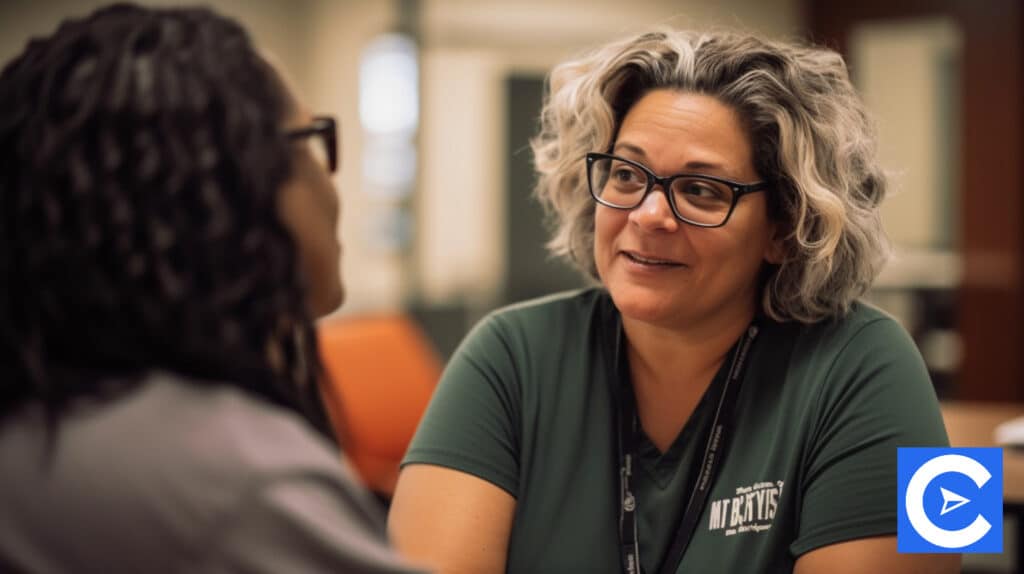 Who certifies Nurse Practitioners?
Multiple organizations issue NP certifications. They include the National Commission of Certifying Agencies (NCCA), American Nurses Credentialing Center (ANCC), and Accreditation Board of Specialty Nursing Certification (ABSNC). Others are the Pediatric Nursing Certification Board, National Certification Corporation, and the American Academy of Nurse Practitioners Certification Board.
What is a CRNA?
CRNA means Certified Registered Nurse Anesthetist. A CRNA is an Advanced Practice Registered Nurse (APRN) who administers anesthesia to patients. They ensure you don't feel pain while being operated on; they medically ease the pains of surgery. A CRNA must be skilled and empathetic.
What are the 4 types of APRNs?
They are: the Certified Registered Nurse Anesthetist (CRNA), Certified Nurse Practitioner (CNP), Certified Nurse Midwife (CNM), and Certified Nurse Specialist (CNS). They have acquired graduate-level degrees and taken other prerequisite nursing education programs to enable them to render specialized health care services to their target patient populations.
Which exam is easier ANCC or AANP?
Many exam takers believe that the AANP is easier than the ANCC. It has a 5% higher pass rate than the ANCC; hence, if we look at it from the lens of statistical figures, the ANPP has it. The ANCC is more comprehensive and drills students in various ways.
What is the difference between AACN and ANCC?
The ANCC exam contains 46% of clinical practice questions; 38% on roles, responsibilities, and health care systems; and 16%on APRN core competencies. On the other hand, the AACN comprises 73% of clinical practice questions and 27% on ethical practice and professional caring.
Can I take both AANP and ANCC?
Yes, you can take the two exams successfully. If you take the Family Nurse Practitioner AANP test, you'll get the FNP-C credential, and if you sit the ANCC exam, FNP-BC. Hence, you'll have two different titles on your documents. You can alternate them in instances where one isn't acceptable.
What percentage do you need to pass AANP?
The AANP has different pass rates for each certification exam. The pass rate for the A-GNP certification test is 75.7%, while the success rate for the FNP certification exam is 81.6%. Eighty-eight percent is the pass rate for the ENP certification exam.
How long does it take to get APRN license?
It takes less than 1 year to earn an APRN license. However, an RN or LPN program takes 2-4 years, and an MSN program often takes 2 years. Hence, you will spend between 4 and 7 years becoming an APRN.
Is the AANP board certified?
The American Association of Nurse Practitioners (AANP) is a nationally-recognized certifying board. Similarly, the American Academy of Nurse Practitioners (AANP) is a nationally-recognized nonprofit NP certification board. They provide current, reliable, valid programs and assessments to entry-level APRNs.
Are APRN license compact states?
The APRN Compact became effective on August 12, 2020. The Compact allows APRNs to hold a multistate license to practice in other compact states. For instance, you can earn an APRN license in Florida and practice and other compact states. Thus, you can expand your client reach!
References