Are Floral Ties Professional?
When it comes to professionalism, there are often a ton of questions surrounding specific pieces of fashion and attire.
One common question that we hear at The Corporate Connoisseur surrounds floral ties.
More specifically, users often ask us are floral ties professional or not?
Floral ties, for the most part, are deemed unprofessional in a traditional corporate setting.
However, this answer should be taken with a grain of salt.
While floral ties are usually not seen as professional, there are instances where they may be professional and acceptable to wear to work.
In general, floral ties may be donned in a corporate setting that embraces business casual wear and clothing.
While most traditional, corporate companies and businesses will not embrace the floral tie look, if you work at a company that is less traditional and more relaxed, then a floral tie can be a great option to wear.
Most Professional Ties
Generally, most business and corporate ties are deemed professional by the very nature of ties themselves.
Ties are inherently professional and offer corporate employees a piece of attire that can button-up the entire wardrobe.
In addition, ties are a great way to indirectly force yourself to wear clothing that is business professional and appropriate for a corporate setting.
Most ties will be worn with button-down shirts, necessitating the need for a tie.
To appear even more professional, you can add in a pair of cufflinks to your button-down shirt.
Feel free to check out our list of the best work cufflinks.
Below, we're going to provide a list of the best ties to wear to work.
These products link to an Amazon Associate account, which provides The Corporate Connoisseur with a small commission.
This is at no additional cost to you and helps to keep our site free, honest, and without bias.
Calvin Klein Men's Malte Satin Solid Slim Tie
Slim ties have made a resurgence in recent years, affording individuals a more refined and sophisticated look.
Calvin Klein, well known for their ties, has entered into the fray with their Men's Malte Satin Solid Slim Tie.
This tie is made of 100% silk and is a solid black color.
JESLANG Men's Skinny Tie – Cotton Linen Necktie
JESLANG's Skinny Tie offers a unique take on the skinny tie trend.
Rather than opting for silk, satin, or other common material, this tie is made from 100% cotton.
This material offers a stark look to your overall appearance, particularly when paired with a non-cotton suit.
These ties come in 23 different varieties, offering a plethora of options for your wardrobe.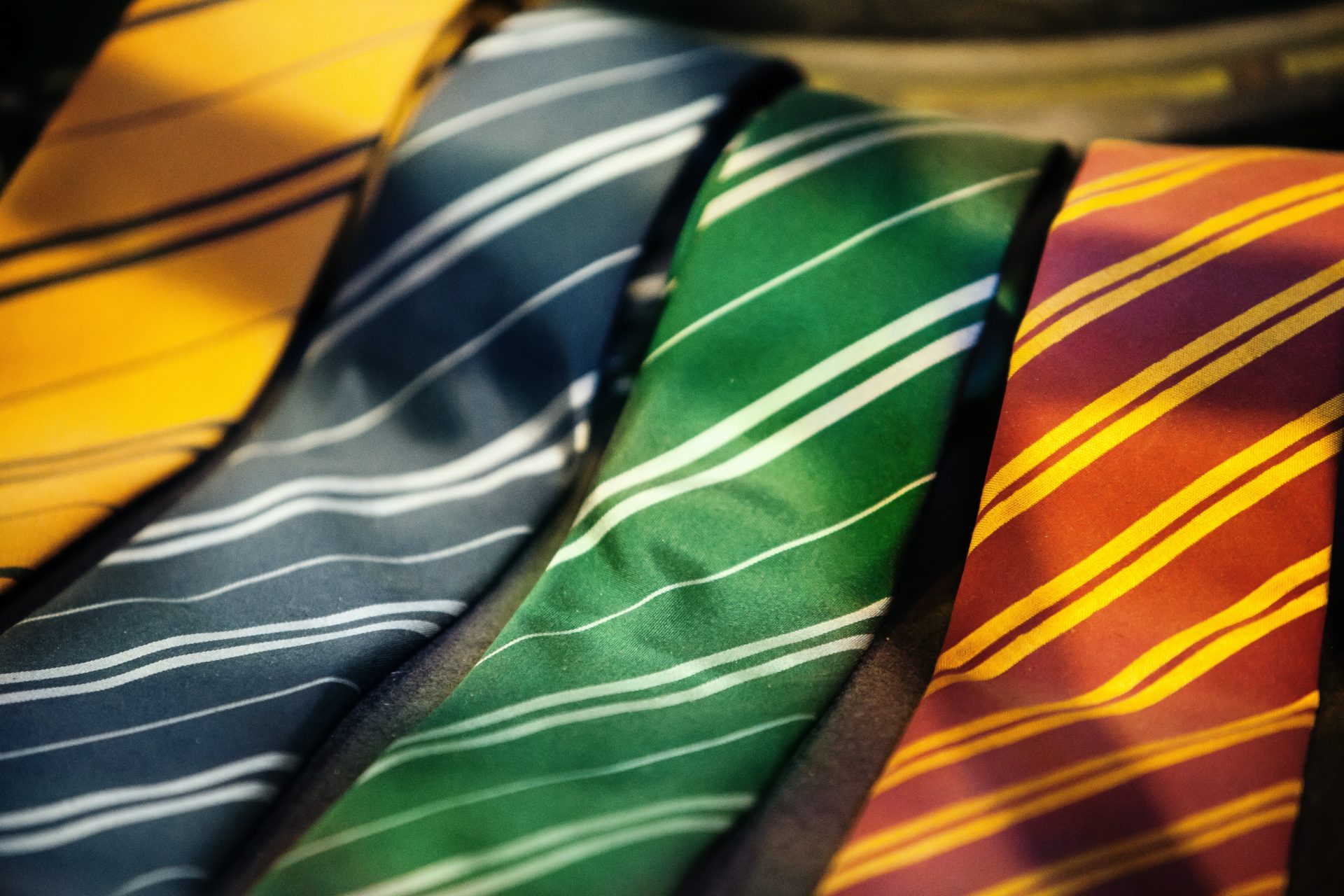 Calvin Klein Men's Navy Tie
Another offering from Calvin Klein, these ties are more traditional in look.
Made of 100% silk, these ties offer a professionalism guarantee.
You really can't go wrong choosing a Calvin Klein tie and the selection here is no different.
With a traditional look and feel, you'll definitely feel more confident with this tie on.
Amazon Essentials Men's Classic Plaid Ties
Amazon has come into the tie market, with their Amazon Essentials products.
The ties here are plaid in design, which is a safe, professional look and style.
With a unique, rugged slash of lines across the body of the tie, you'll definitely impress your colleagues and your manager with these ties.
Mantieqingway Men's Cotton Printed Floral Necktie
It would be a disservice to discuss whether or not floral ties are professional without linking to a floral tie within our list of the most professional ties.
We didn't want to link to just any floral tie, as many floral ties are inherently unprofessional.
However, Mantieqingway's Cotton Printed Floral Necktie's are the most professional floral neckties we could find.
With 26 unique designs and styles, these floral ties are not too obnoxious or outlandish.
Rather, the floral design is subtle and carefully placed throughout the tie.
This helps to allow the tie to look more professional and modern.
If you do want a floral tie to add to your wardrobe, we highly recommend this brand and these designs.
Amazon Essentials Men's Classic Dots Necktie
Another Amazon Essential necktie, this one features a solid design, with a black, red, or blue color.
Atop those colors, are subtle white dots throughout the entire tie.
This tie is both professional and offers a sense of uniqueness and personality.
Made of 100% polyester, this tie is also the perfect length and features a more traditional width size.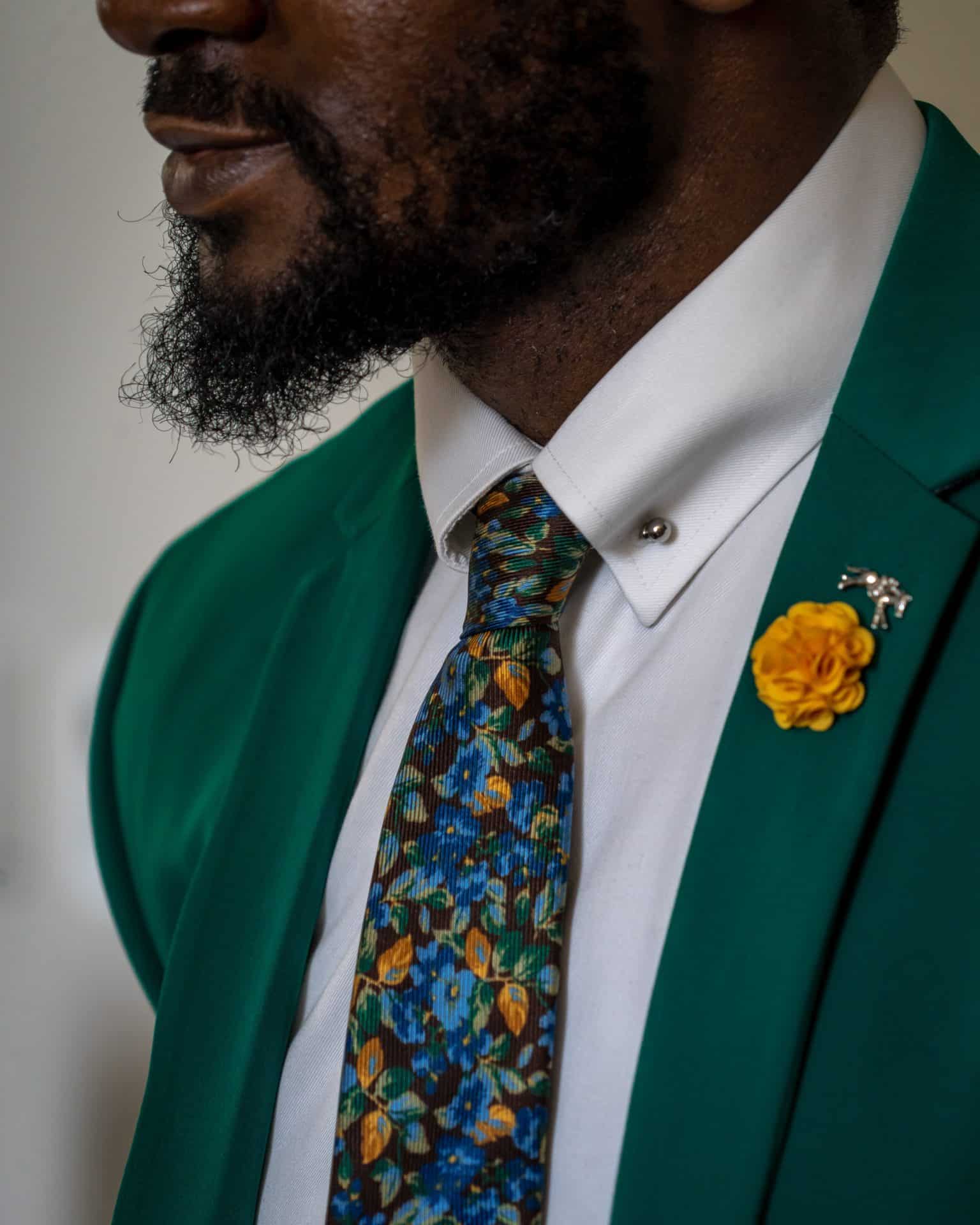 JEMYGINS Solid Color Formal Necktie
We love this tie from JEMYGINS!
The green color linked is absolutely exquisite, offering an enhanced style.
With 1,200 stitches, this necktie will provide durability, elasticity, and long-term use no matter the condition worn.
Highly recommend for the beauty of the color alone.
Tommy Hilfiger Men's Core Neat II Tie
If you're looking for a little splash of color, then look no further than the Tommy Hilfiger Men's Core Neat II Tie.
With eight unique designs, these ties come in a variety of colors, ranging from pink, to yellow, to red.
Definitely a way to make a statement, this tie offers an opportunity to present your personality while still maintaining a sense of professionalism.
Conclusion
When it comes to asking are floral ties professional, the answer is, that it really all depends.
Dependent on the style of the floral tie and how the design is made.
While older, more traditional floral ties were deeply floral, newer, more modern floral ties are more subtle and subdued.
If you're looking for other tie options, we have linked to a variety and assortment of tie designs.
Many of these designs are solid in color, however you can find both plaid and dotted designs.
Whatever design you choose, a tie will most definitely help you to appear more professional and buttoned-up.