Hello and welcome to another expertly written article on life insurance agent resume.
In this article, we will do an in-depth analysis of the tips, tricks, and steps to creating a killer professional resume that will have hiring managers scrambling to offer you an insurance agent job.
To increase the odds of securing employment in a life insurance company, invest in perfecting your professional life insurance resume.
We will specifically cover the following vital areas:
Did you know that, on average, recruiters spend less than 30 seconds reviewing a resume?
This startling statistic shows how important a professional resume is when conducting a job search.
If you've been struggling with writing one, this article is for you.
Our article will hold your hand and guide you through creating an excellent resume, even if you have zero experience.
Let's dive right in.
What are the Requirements for Becoming a Life Insurance Agent?
A life insurance agent is an insurance professional tasked with selling life insurance policies to potential clients on behalf of a life insurance company.
To become a life insurance agent, you must;
Possess a high school diploma, GED certificate, or university degree
Be licensed in your state of operation
Possess soft skills like communication and interpersonal skills
Possess hard skills like a comprehensive knowledge of insurance policies, law, and coverages.
Have an insurance sales license
Be willing to learn everything about the life insurance industry
A life insurance agent wears many hats and is responsible for many different things.
Before venturing into this career path, ensure that you have the passion and love for close interaction with different people.
How do you write a Life insurance Agent resume?
A resume is vital for hiring managers in the insurance industry to gauge the ability of job seekers.
Insurance resumes help recruiters quickly identify the best life insurance agent for their insurance company.
But what exactly is a resume?
A resume is a formal document summarizing your educational and professional background relevant to the job.
To create a good life insurance agent resume, leverage technology.
For starters, an insurance resume template or resume builder will help you effectively format your insurance resume to international standards.
Additionally, you can compare online resume samples to get an idea of how professional resumes look.
Despite the various resume templates and formats available, here are the bare minimums of a life insurance resume sample.
A resume for an insurance agent should give recruiters a quick overview of you.
Stating your personal information will personalize your resume and give it a human touch.
Include your official names, physical address(both current and permanent), telephone number, email address, and fax address if possible.
How do you aim to assist the insurance company once you secure the insurance sales job?
Your insurance agent resume objective must be clear and concise
The objective for an insurance resume can be to improve insurance sales by 50%, grow into management level in the next ten years, or sign up at least 100 new clients per month.
Anything that shows your commitment and willingness to grow the company is a good enough objective that hiring managers will appreciate.
List your job aspirations and how you aim to benefit your prospective employer.
Your employment objective will help the hiring manager identify the professional value you bring to the insurance company.
Please make it short; a single sentence will work perfectly.
3. Educational background
Listing your technical aptitude is crucial for recruiters to gauge your skill level.
Start from your high school diploma to your bachelor's degree or more if it applies.
State the course name, year of graduation, and grades attained.
Also, include any other professional certificates that you have.
Ensure that you highlight all the courses and course units aligned with the insurance agent job description.
List all your previous work experiences, including internships and volunteer jobs relevant to the job.
Include the years of experience, job title, department, organization's name, company address, dates, and a brief job description.
Your work experience, if relevant, will help you stand out from the crowd and improve your employment chances.
Do you have any sports, musical, theatre, or other formal awards or honors?
If you do, list them.
Awards and honors are a good judge of character and help the HR manager identify if you're social, hardworking, or a good team player.
Include the award name, the issuing body, and the award date.
6. Activities and hobbies
What you do outside the office is equally as important as what you do in the office.
List all your favorite hobbies and activities, like hiking, sports, singing, etc.
Hobbies help demonstrate that you can handle the pressure of life as an insurance agent.
An insurance agent skills resume helps your prospective employer understand your strengths.
Highlight your soft skills, including interpersonal skills, practical communication skills, problem-solving, critical thinking, and time management skills.
Additionally, list your hard skills like data entry, product knowledge, financial planning, coding ability, and computer skills.
Providing a solid list of people who can vouch for you is vital in building character proof in the recruiter's eye.
Use solid referees with respectable social standing like teachers, work managers, religious leaders, or civic leaders.
Ensure that your referrals know about your job search and provide important information about you.
Include the name, title, and address of your referees.
Here are some tips to consider when creating your resume for an insurance company.
A one-page resume is perfect, but if you can't, then two pages should be the limit.
Avoid putting the date of birth, political affiliation, health status, religious inclination, or social security number.
Check your resume for typos and other grammatical errors.
It's not all about you.
Avoid the pronoun I and use more action words.
Be truthful and avoid including unverified claims.
Use clear, concise language and easy-to-read fonts.
If you wish to handwrite your resume, use high-quality paper and ensure that your handwriting is legible
A well-formatted, clear resume is critical in ensuring success in your job search journey.
Creating a good resume for life insurance agents will catch hiring managers' attention, increasing your odds for a job interview invitation.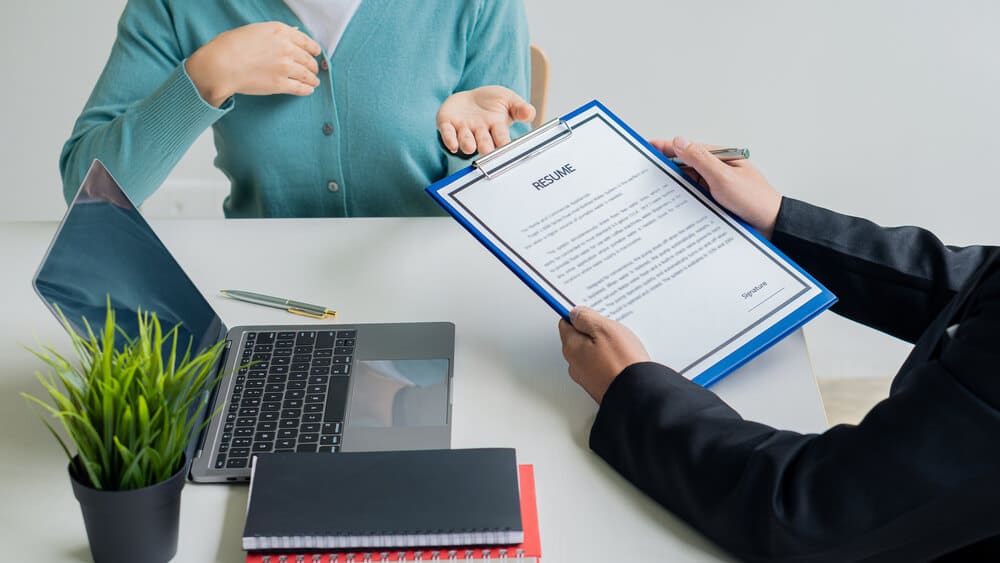 What is the job description of a life insurance agent?
Understanding a life insurance agent's primary duties and responsibilities will help you develop an excellent insurance resume.
An insurance project description for your resume should highlight your technical and soft skills relevant to the life insurance job.
The main tasks of the life insurance underwriter include;
Recommend and sell life insurance products to clients
Extend customer service and provide follow up to life insurance policyholders
Approach new customers and collect their data for future marketing campaigns
Customize insurance policies and products that answer all of the customer's needs
Develop and maintain cordial client relationships through frequent follow-up meetings
Cold calling potential clients to sell them relevant insurance policies, including annuities and life insurance policies
Facilitate insurance plan renewals by providing relevant information to the clients
Achieve the insurance sales targets and maintain clear records of insurance policy sales
Contact the beneficiaries of an insurance policy if the insurance policyholder passes on
Explain to clients how the life insurance premiums work
Maintain a thriving client base through constant outreach and sales campaigns
How does life insurance work?
Only 52% of the over 2.6 million annual deaths in the US have life insurance.
This statistic effectively means that the 1 million people who die annually leave no financial aid to their families.
But exactly how does life insurance work?
Life insurance is a safety net that shields the deceased beneficiaries by providing financial support according to the type of life insurance policy.
In exchange for a fixed monthly premium, an insurance company will pay a lump sum of money(death benefits) to your beneficiaries if you pass on.
Over 800 companies in the US sell life insurance policies offering different life products to their clients.
The big boys in the life insurance industry include Northwestern Mutual(10.6%) and NewYork Life (7.1%) market share,
It would be a good idea to send your insurance agent resume sample to these companies when actively job hunting for an insurance sales agent position.
Three ways to create a killer insurance resume
There are several ways to create an excellent resume to get you in front of recruiters.
Whether you need a life insurance agency development manager resume, or a life insurance sales resume sample, these three resume creation methods will work perfectly.
1. Use a free insurance resume template
Do you need a life insurance sales manager resume format?
Or any other resume format, for that matter?
Consider using an online free resume builder.
There are several free resume builders online that provide excellent free resume templates
Pick the sample resume for an insurance agent and pick the one that catches your eye.
Customize the resume template to fit your specific skills and abilities.
Proofread it and submit it to the insurance company hiring manager
You can access free resume templates on Google Drive, MS word, Canva, Hloom, and resumeGO.
2. Use professional resume builder software
An online resume builder automates the resume creation process helping you create a sample resume for a life insurance agent.
The resume builder will ask you a series of questions to help its algorithms create a concise, clear, and visually appealing resume.
Additionally, this automated resume creator will offer you an extensive list of insurance agent resume templates.
Pick the resume template you love, answer the resume builders prompts, input all the necessary information, and voila, you will have a professional resume in the shortest time possible.
Popular online resume builders include Squarespace, Zety, Resume Help, Resume Lab and VisualCV
3. Professional resume writing services
No machine can ever replace the human touch and if you need an insurance agent job description resume prepared by experts, invest in a professional writing services company.
If you need a resume for an insurance agent with no experience, consider a professional resume writing expert.
These professionals have real-world insurance experience and can create a perfect life insurance agent resume sample for you.
These three insurance resume creation strategies will help you create excellent insurance resumes that will improve your odds of success.
Consider viewing different resume examples for insurance agents before settling on your final choice.
A life insurance agent resume will improve your chances of bagging a life insurance sales job if done right.
Remember your resume is the first point of interaction between you and the hiring manager of your dream insurance company.
Ensure that you present a professional resume that will catch the recruiter's eye and portray you as legitimate insurance professional.
We hope that this life insurance agent resume article will prove invaluable in your resume creation journey.
Please continue reading our expert answers to readers' Frequently Asked Questions(FAQs).