Hello and welcome!
The team at Career Employer, a leading career adviser in the industry, details the importance of having insurance agent websites, the different website builders in the industry, and the benefits accruable to your company.
After reading this piece to the end, we guarantee you'll have all it takes to launch a successful website as an insurance agent.
In this comprehensive article, we will cover the following in detail:
Keep reading to know the tips and tricks to implement as you consider insurance website design.
If your business is not on the internet, you are slowly but surely losing your share of the market in this day and age.
Gone are when businesses and brands would receive referrals and recommendations by word of mouth only.
Today, especially with the pandemic, digital marketing through well-crafted websites and social media has taken center stage.
However, having an online presence or a new website doesn't mean implementing poor design elements or a poor marketing strategy.
So, do you want to create a high-quality insurance agency website and get new customers?
Importance of Insurance Agent Websites
How will your potential customers find you if you don't have a website?
In this section, we will be looking into some simple but crucial reasons you need to design and put up a website for your insurance website.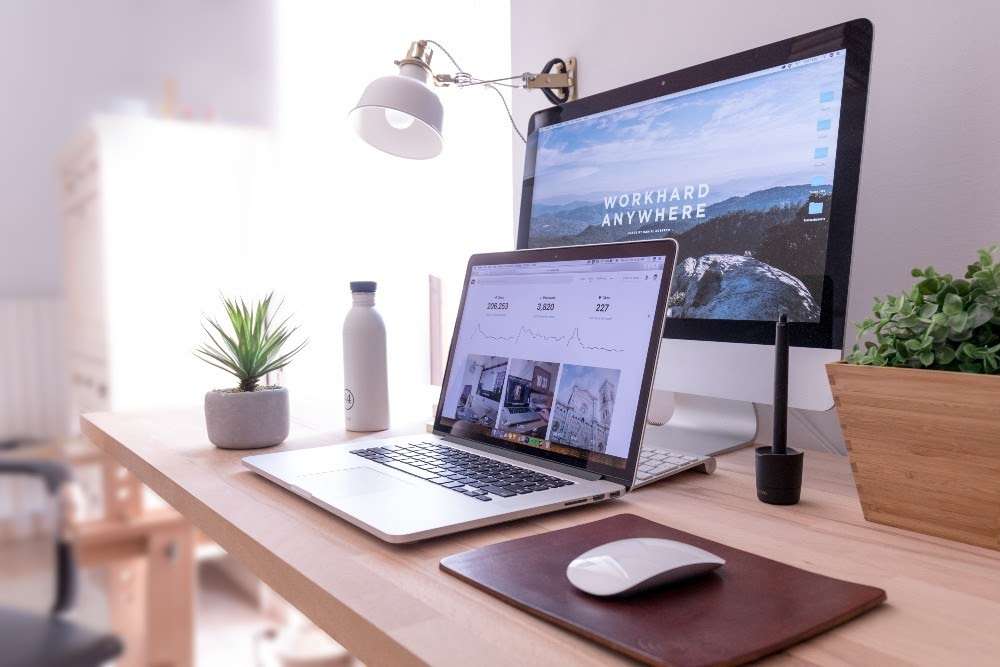 1. Get a more significant share of the market/ Reach more customers
If you don't have a website, you're losing credibility and a substantial market share since most potential clients today use the internet to search for services and products.
According to Bramhall Digital, there are an estimated 3.5 billion Google searches daily.
With an online presence, you can tap into and enjoy better returns.
You might be worried about the older generation (who are more likely to be technologically challenged) and their presence on the internet.
Information from Financial Grade shows that more than 80% of seniors above the age of 50 make use of the internet.
With a detailed and well-designed website, you are bound to take advantage of online activity.
Online activities are bound to increase over the years as technology, and the internet now plays a more significant role in the life of individuals and society at large.
No matter your financial position or experience in the insurance industry, you should have an online presence on the internet.
2. Compliment email marketing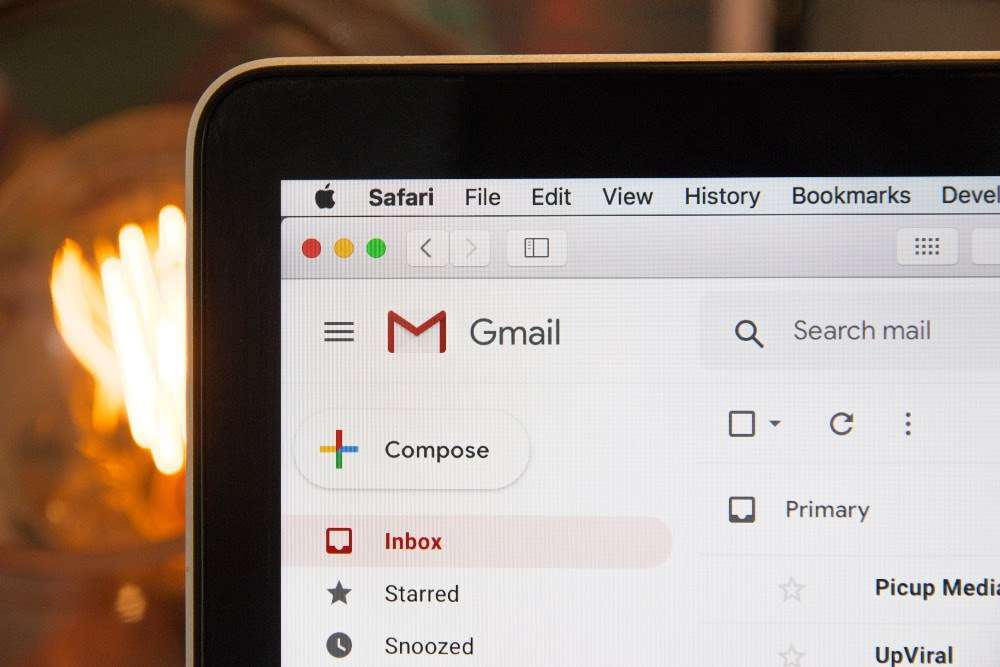 With a good website, you can direct any questions or concerns to prospective customers having implemented your email marketing strategy.
You don't have to answer hundreds of calls since your clients can confirm the company's credibility and read the positive reviews on your website.
A website serves as your online office and information hub for your customers 24/7.
It is an all-around method that works with both the older and younger generations.
For those who have been in the business longer, agents used to show their credibility by sharing their business cards; this has been replaced partly by using a website.
With your customers, partners, and third-party vendors online, you will be judged by the information you have on your website.
If you still want to use business cards, consider adding the link to your website as part of the contact information.
To properly market your insurance products, you need to analyze and know your target demographic.
It is possible to consider integrating apps and websites with analytical search capabilities.
The data obtained from such analysis can help shape the insurance products' marketing strategies and help you analyze the return on investment in the long term.
The Top-rated Insurance Website Builders
As you continue to read this article, you will appreciate the number of resources and expertise required to design and build the best websites for insurance agencies.
We appreciate that many independent insurance agents and professionals feel out of their depth.
This is why we've included a list of the best website builders that require little or no web development skills.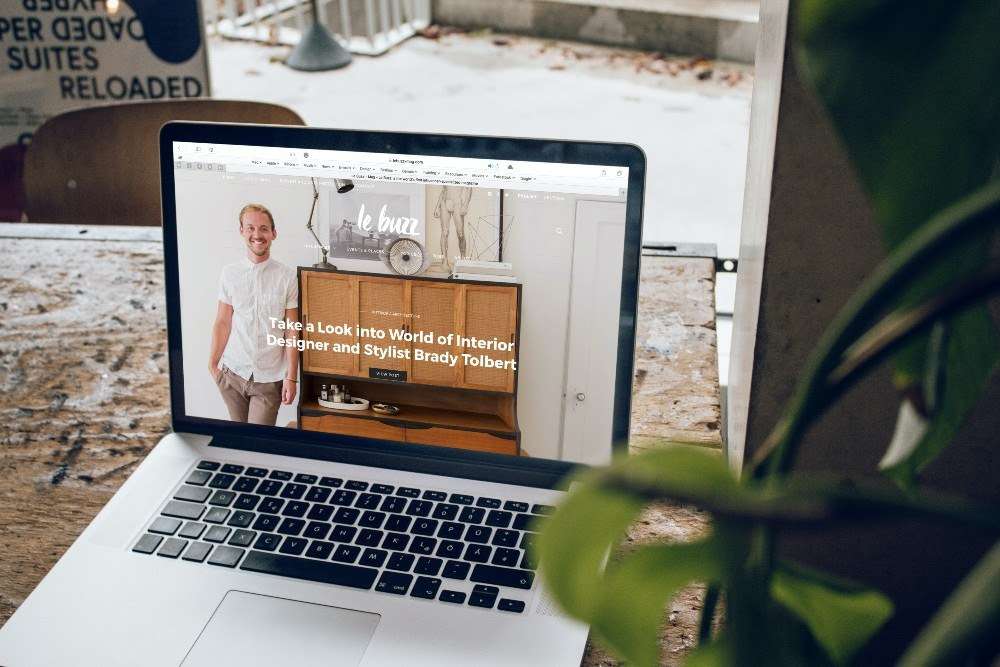 If you are hard strapped for cash and looking to build a simple website with only basic features, we recommend using Site123.
The website builder's main allure is that it is easy to use and perfect for those with little or no website development skills; this characterizes many insurance professionals in the industry.
However, Site123 is not strictly for insurance professionals, and you will find templates for other businesses and purposes.
You must have heard of Wix or seen the company's website building services advertised on YouTube or other platforms on the internet.
Our research shows that Wix offers many businesses and service providers a platform to build their websites.
However, Wix has seen the need to create exclusive templates to meet the increasing demand for insurance professionals to set up their websites.
If you have a way with words and consider adding blogging to your insurance website, we recommend using Wix.
Most first-time users make use of two modes when it comes to building their website using Wix:
The basic WYSIWYG content editor
Or the Wix Artificial Design Intelligence.
Wix offers the following features:
Over 500 designer templates to choose from
Easy to use drag and drop website builder
Available animation, scroll effects, and video background tools to make use of
A logo maker feature; ideal for a start-up company
This is one of the leading insurance website design companies in the market that integrates email marketing, social media marketing, and many other applications to make use.
To use Leadsurance, you will be asked to fill out a form detailing information on the type of company you operate.
Within 72 hours, you will receive a notification that your insurance website is ready for your perusal.
The company gives you the chance to provide feedback, which will be incorporated before the domain name goes live.
Other features that you can expect from Leadsurance include:
Both website and mobile website optimization
Premium hosting that comes with SSL certificate security
Support from the website builder at whatever time of day or night
Blogging capability
Social media management and automation
For those looking for a complete solution to their insurance website, we have a more costly option for you in the form of Advisor Websites.
Like Leadsurance, Advisor Websites is a platform that specifically meets the need of professionals and companies in the insurance and finance industry.
The website builder allows you to work with some generic website templates, building and personalizing until the website meets the demands and needs of your brand.
You should be aware that this website builder is a DIY option and would require that an insurance professional have some experience in website creation.
Some of the features that professionals would appreciate from Advisor Websites include:
Integration with CRM software and other website leads
Quality templates for insurance professionals to work with
Industry-related content library for those looking to go into blogging
While we are on website builders that offer specific services to professionals, we should mention Insurance Splash.
It offers a comprehensive solution for agencies and professionals looking for reasonably priced, secure, and optimized services.
Some of the features that you should expect from Insurance Splash include:
In-built blogging services
A tailor-made document library
Templates for clients to build upon
Quote forms and contact page for incorporation to the home page
Photo gallery to make use of
The website builder is easy to use, offering a drag-and-drop feature that allows insurance professionals to create their content to their liking.
Similar to the other options in this list, Insurance Splash comes with its set of cons.
Once you have completed creating your unique website, it will take you 72 hours for the website to be launched.
Furthermore, our research revealed that the website uses typical graphics and stock photos.
Unfortunately, these are not ideal for the insurance professionals looking to create a unique website that will stand out from the competition.
It is good to mention that the setup fees/ pricing and other web design intricacies differ from one website builder.
Essential Pages for Every Insurance Website
This section discusses the main pages that every insurance professional should include on their website.
Your homepage may be what makes visitors become clients, or it may be a potential dealbreaker.
The ideal homepage must be packed with valuable information, attractive, and tempting the client to stay longer.
An ideal homepage should have the following elements:
A video
Your clients will get tired of rows and rows of scripts.
Offer them a change of pace with a video describing your products, awards, services, and the success you have had over the years.
A description of your products
It could be a link to either service or location pages, described below.
An online or subscription form
It serves as a good CTA, call-to-action, asking clients to morph their interest into something more.
Social media links
Include links or icons that will connect visitors to your social media pages with a single click.
Your clients are looking forward to interacting with you through your website.
We recommend including your personal and genuine story on the "About Us" page.
Describe your insurance industry story, how many years you have been in the business, your ethos, and don't forget to add how you are different from the competition.
You should also add the different credentials, awards, and certifications that make you the best pick in the industry.
Ensure to include your complete contact information, not excluding your phone number, address, and social media account information (Twitter, Instagram, and Facebook).
The overall purpose of the About Us page is to present yourself as a reputable, experienced, and professional service provider.
When done right, clients will get interested and request your services.
This page is where you go into depth, describing the different services and products that your insurance agency offers.
The services page is crucial as you offer the importance of every feature you provide and how the different products differ.
Remember to be target-specific; mention how your potential clients can benefit from your insurance products.
Another small reminder; it might be tempting to show your understanding and insight by using professional terms and insurance jargon.
We would advise that you avoid it where possible.
After all, you don't expect your potential clients to read your website with an insurance dictionary in hand.
If your business has been set up in several locations or you are looking to grow horizontally, then the use of location pages is ideal for you.
Google refers to location pages as doorway pages as they offer a better ranking in a client's search for insurance services and products in a particular area.
Search engines, such as Google, Yahoo, and Bing, are geared towards providing customers with results and websites that offer a local solution to their queries.
Therefore, for your website to rank well in a particular region, it must have geographic markers that differentiate and present as localized solutions.
How to Promote Your Insurance Agent Website
With your experience in the insurance industry, you can agree that competition is quite stiff.
To stand out, grow, and meet your financial targets, the marketing and promotion of your business is a must; this includes your website.
So, how does one promote their insurance website?
There are several tactics to achieve this; keep reading to find out.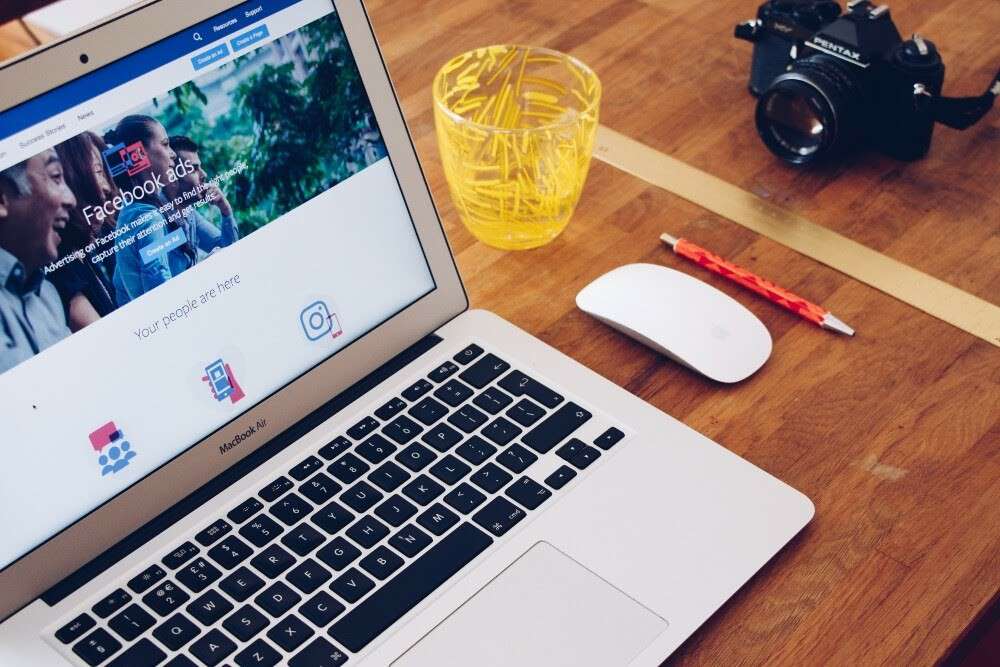 Consider the use of social media and Google advertising platforms.
Most think of such options as expensive options out of their budget, but this is a myth with no substantial basis.
The beneficial bit about using such forums is that they have different budgets making them affordable for start-ups and more established companies.
Google PPC (pay-per-click) advertising solution is one of the most utilized digital advertising platforms.
Have you put a smile on your clients' faces by offering them an insurance product or service that meets their exact needs?
Request your smiling client to review your business on Google or Yelp.
By improving your rating, you are making it easier for future potential clients to consider your business and improving the ranking of your website following Google's SEO ranking factors.
Any promotional or marketing effort must incorporate SEO basics, keyword phrases, and other particulars.
Not only does it improve your online presence, but it also generates leads that improve your conversion rate and outreach.
We shall elaborate more on Search Engine Optimization (SEO) in a bit.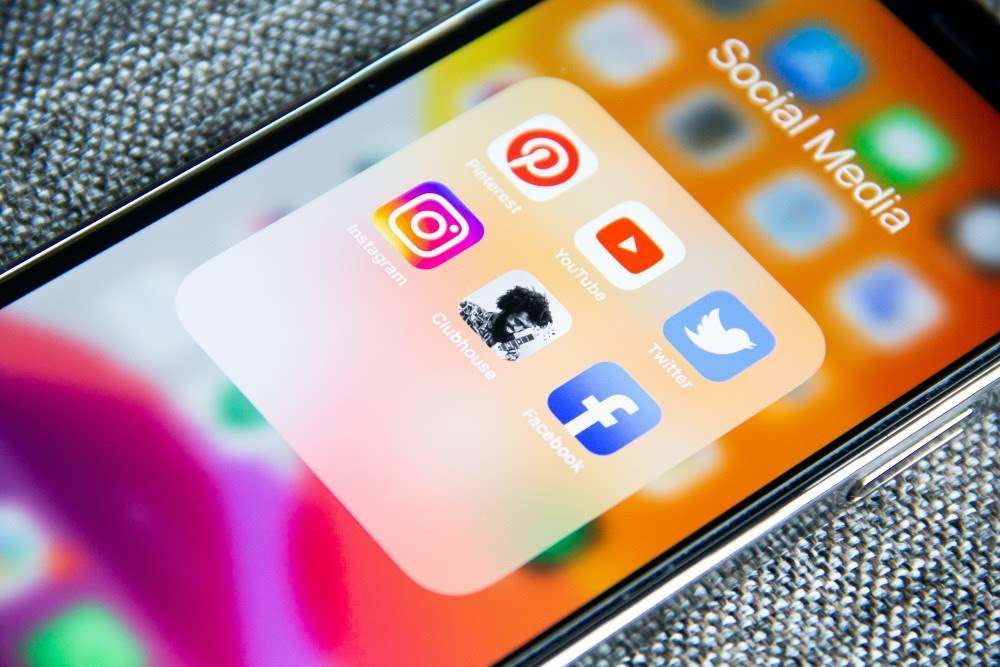 During the height of the pandemic, the role and impact of social media were realized and cemented.
Relevant social media posts targeting your clientele promote your services since your followers can be your customers and referrals.
If you are looking to establish yourself on social media, consider the following:
Post on your wall or account regularly
Your followers should always know when to expect content from you.
Use of LinkedIn religiously
Any reputable business has established itself on LinkedIn and addresses the issues of its target demographic.
Increase engagement
Active and consistent engagement is what will set you apart from the competition. Remember that.
SEO for Insurance Websites
SEO is a vital part of the success of any brand or company seeking to make a mark on the online scene.
To describe it in layman terms, Search Engine Optimization is a collection of rules that determine the ranking of your website page on a search engines' results.
The ranking of your insurance website page on the search engine results pages (SERPs) matters since most clients/ customers will not peruse the first two to three pages in search of services or products.
According to Reliable Soft, SEO serves two primary purposes:
To inform the type of content, you provide by analyzing what potential users or clients want
Create a website that has the correct elements and rank well on search engines
SEO guides and determines the amount of traffic your website can generate and varies from one search engine to another.
Search engines such as Yahoo, Google, and Bing have complex algorithms, also referred to as search engine ranking factors, that dictate a page's position once specific keywords or phrases are looked up.
To ensure that you meet the demands of SEO ranking factors, you can either choose to start a short yet vigorous SEO course to guide you on the various elements or hire an SEO company to execute the analysis for you.
Additional tips for insurance agent website design
From our experience and research, you only have a few seconds once a potential client logs onto your website to win them over.
To give them a reason to continue reading, use high-quality, professional photos that portray confidence and professionalism.
There are free websites for insurance agents with limited funds to get quality photos.
Check out Unsplash and Pexels, some of the largest photo libraries.
Consider the number of mobile devices vs. laptops and computers to bring this into context.
More people have phones, and handheld devices, meaning more traffic to your insurance agent will come from owners of phones.
Ensure optimization of the overall functionality of the website pages proper sizing of photos, fonts, and contact forms so that your website looks fantastic when your clients use their mobile phones and tablets.
Also, consider the design of mobile apps.
Popularly known as CTAs, call-to-action prompts guide visitors to a specific action.
CTAs are a must for any website as they are necessary to convert visitors to possible sales in services and insurance products.
Well placed CTAs ask visitors to request a quote from you, complete an online form for more information or make a phone call.
While they are a must, the placing of your CTAs also matters and determines the effectiveness.
As mentioned earlier, you are likely to get more business through your online website than through word-of-mouth referrals.
To convince a prospective client of your credentials and quality customer service, consider the impact of testimonials.
Since clients put more trust in the reviews of past clients, you should list your business in Google My Business, Yelp, and other rating applications.
Furthermore, incorporate SEO strategies in testimonials and reviews to rank better on search engines.
If your client has a question on medicare, property, or life insurance products, their first response would be to google or bing the question.
Having blog posts on these relevant topics will present you as a thought leader and authority in your industry.
Blogging on the various aspects of the insurance industry is a way to stay engaged with your customers.
You can partner with a reputable content writing company to analyze what clients in the area are searching for.
Career Employer recommends that you post content regularly to establish consistency with your current and potential clients.
A poor design has an opposite effect on your reputation, the willingness of potential clients to take up your insurance products, and your share of the local insurance industry.
Podium reports that an estimated 94% of potential clients will reconsider doing business with a company if they interact with a subpar home page, read negative online reviews or have a poor user experience.
If you want to increase your insurance products sales, consider an insurance agent's website.
The best insurance agency websites in your city or region adhere to the tips that have been detailed in this article.
All the best as you integrate the information above!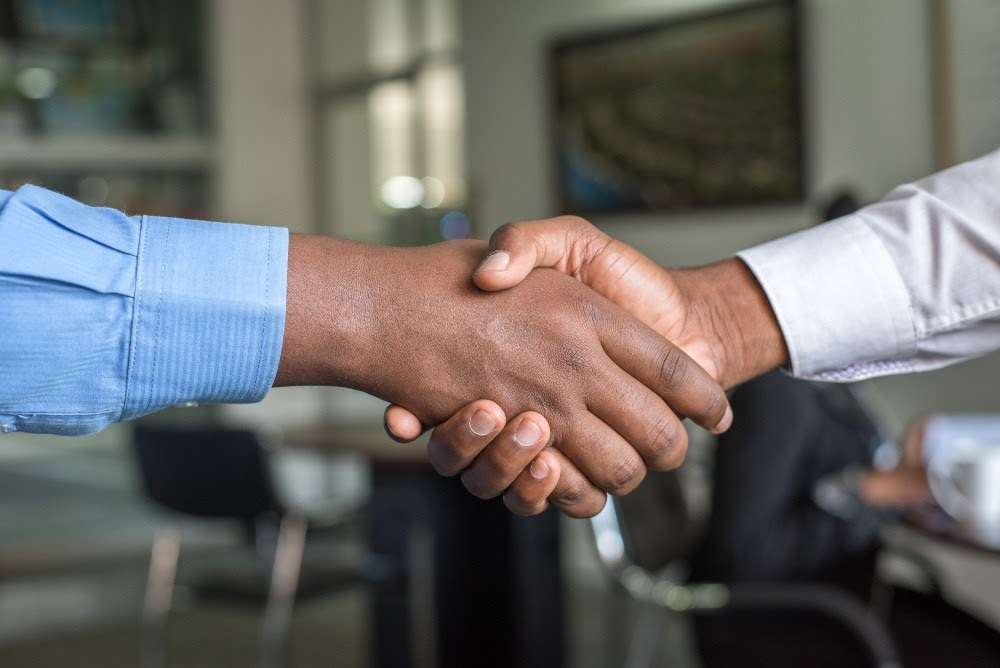 Frequently asked Questions (FAQs)