Hello! Welcome to Nurse Code!
In today's article, we want to shed light on Med-Surg Nurses and what their career outlook is.
By the end of this piece, you'll better understand what a Med-Surg Nurse is, what they do, and where they work.
Specifically, we'll talk about:
What is a Med-Surg Nurse?
What does a Med-Surg Nurse do?
Where does a Med-Surg work?
Med-Surg Nurse career outlook
Let's get started!
What is a Med-Surg Nurse?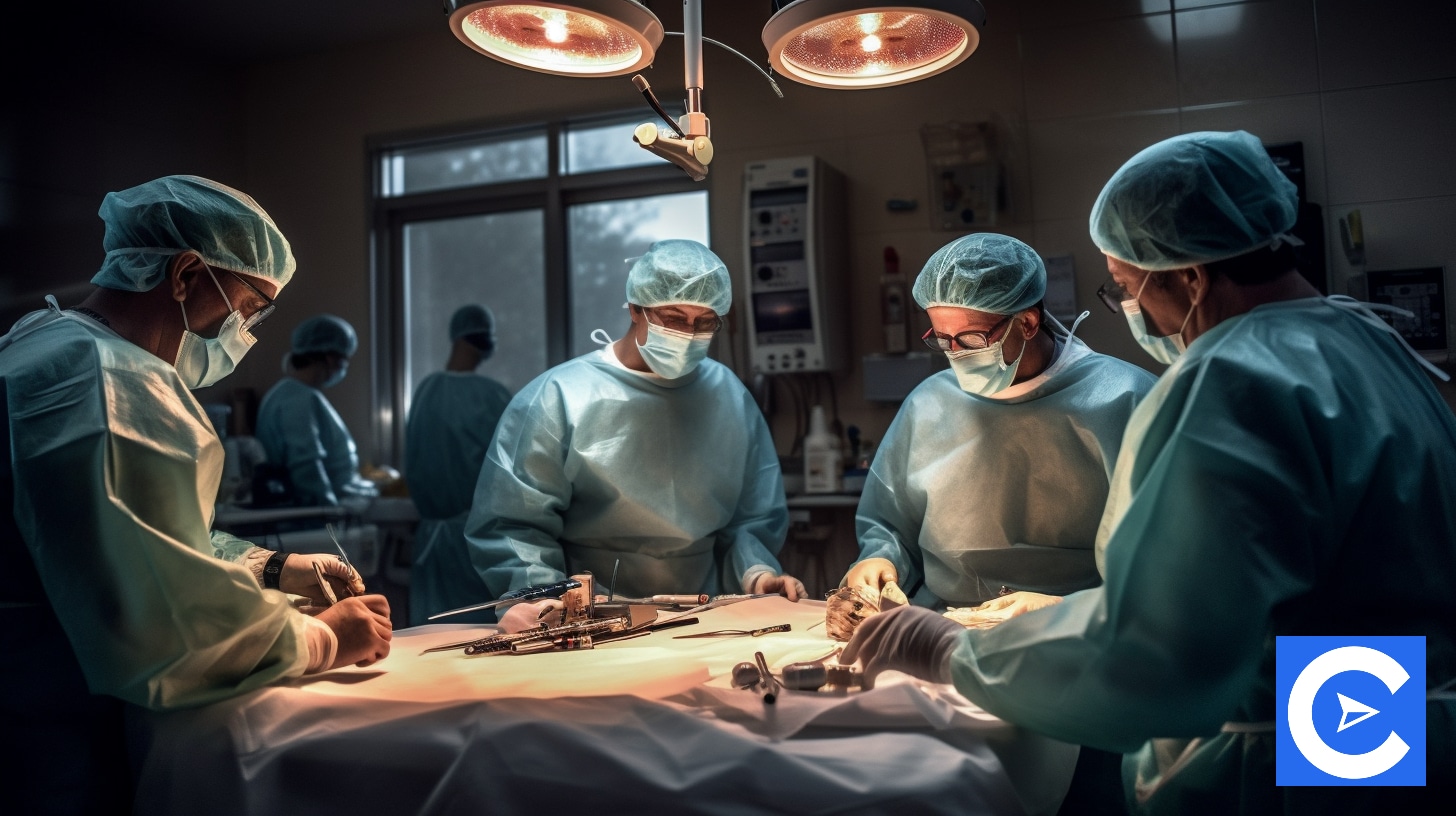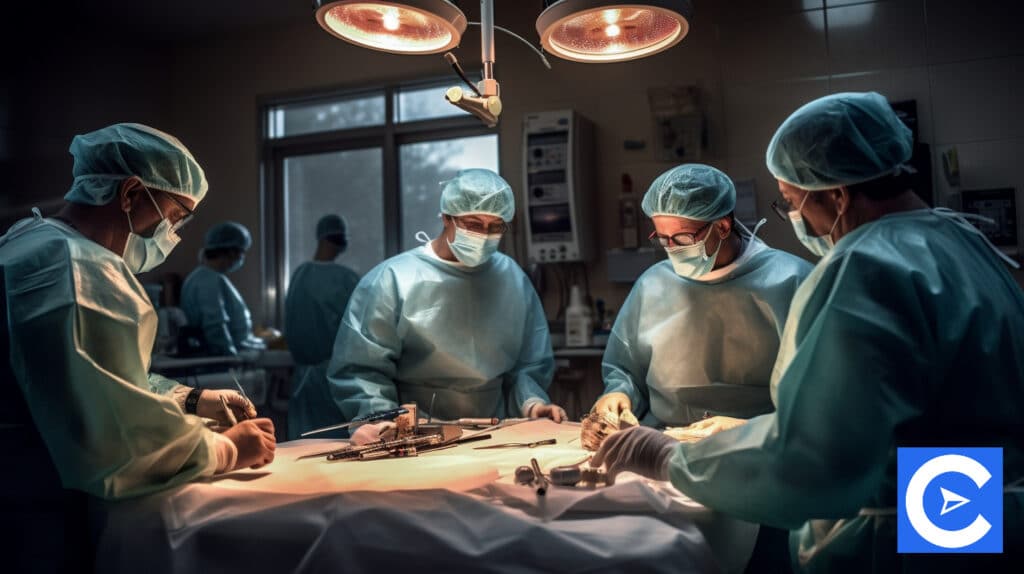 A Med-Surg is the short form of Medical-Surgical Nurse, a nursing specialty that deals with a wide range of patients in diverse environments, including surgical centers, critical care, clinics, inpatient care centers, and home health care.
Medical-Surgical Nurses have extensive knowledge of the different aspects of nursing care.
A Med-Surg Nurse takes care of patients preparing to go into surgery.
Further, they provide post-surgery patient care.
These healthcare professionals also care for patients who are critically ill or suffering from complications, health issues, or comorbidities.
The medical-surgical nursing profession is the foundation of all nursing specialties.
Previously, it was an entry-level position for novice Nurses who wanted to learn and gain some experience.
But it has grown to become more than just an entry-level position.
It's the backbone of the healthcare profession.
In fact, it's the leading nursing specialty in the USA, according to the Academy of Medical-Surgical Nurses (AMSN).
This nursing specialty has the highest number of Nurses in the healthcare field.
Many Nurses get started in the healthcare profession as Med-Surg Nurses.
Some move to other specialties, while many remain in the same field.
The education requirements for this specialty include having an Associate Degree in Nursing (ADN) or a Bachelor of Science in Nursing (BSN).
You must pass the NCLEX-RN exam and have two years of experience as a Registered Nurse.
Additionally, there are specific clinical practice hours and continuing education credits that you must earn to join the medical-surgical specialty.
Once you've met these requirements, you can ‌be a Certified Medical-Surgical Registered Nurse (CMSRN) by applying for certification from the Medical-Surgical Nursing Certification Board (MSNCB).
MSNCB is accredited by the American Nurses Credentialing Center.
With that detailed introduction, let's now look into the key roles of Med-Surg Nurses.
What Does a Medical-Surgical Nurse Do?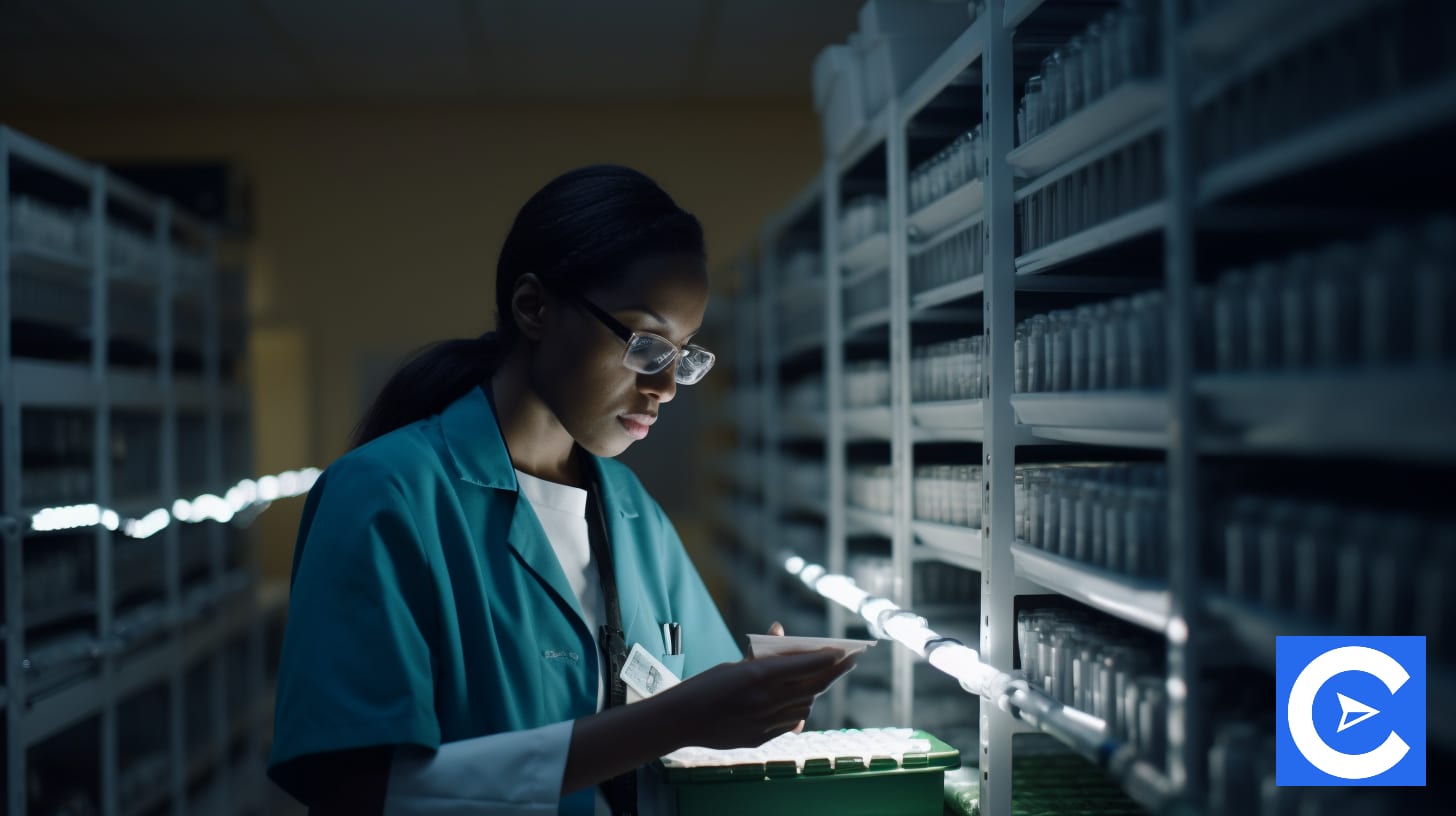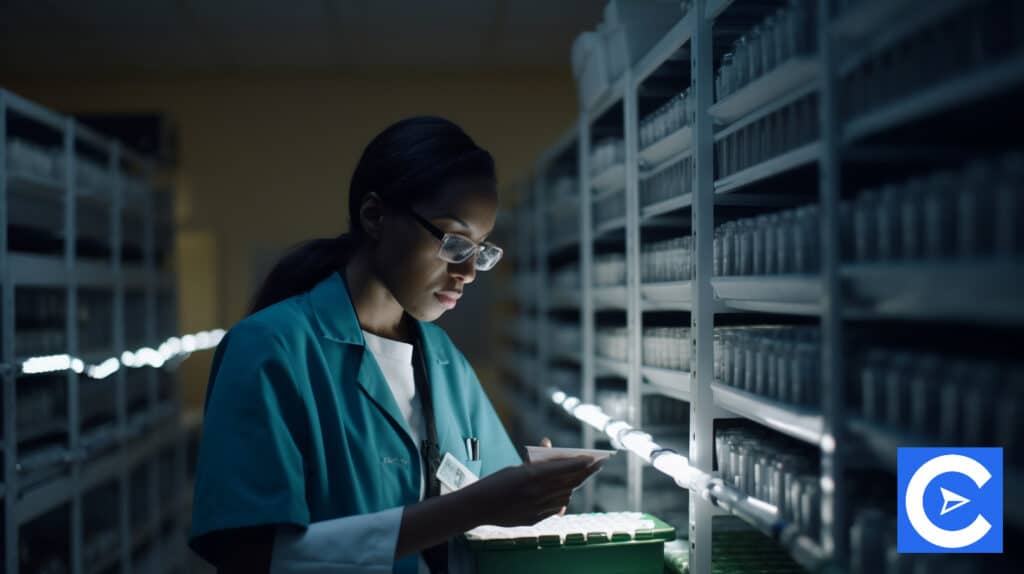 Medical-Surgical Registered Nurses are required to be flexible as they work in a fast-paced environment with a wide range of patients.
These Registered Nurses provide holistic care to patients with chronic diseases, multiple comorbidities, and patients from different lifespans.
They also take care of patients preparing for an operation and after the operation.
Medical-Surgical Nurse roles focus on providing care for the patients on the med-surg floor.
Since these patients have diverse needs, Medical-Surgical Nurses must equally exhibit a broad array of knowledge.
Med-Surg RNs monitor patients' conditions to find any changes and provide the necessary care or transfer the patient to a higher level of care if the condition has deteriorated.
Given that Med-Surg Nurses work with a wide range of patients, the experience a Nurse gains in this role is diverse.
For that reason, the role of a Med-Surg RN is one of the highly coveted positions for recently graduated licensed Nurses.
Medical registered nursing equips novice Nurses with the experience to jumpstart their nursing careers and work in various healthcare settings.
With that said, let's break down the specific job description of a Med-Surg Nurse.
Med-Surg Nurse Job Description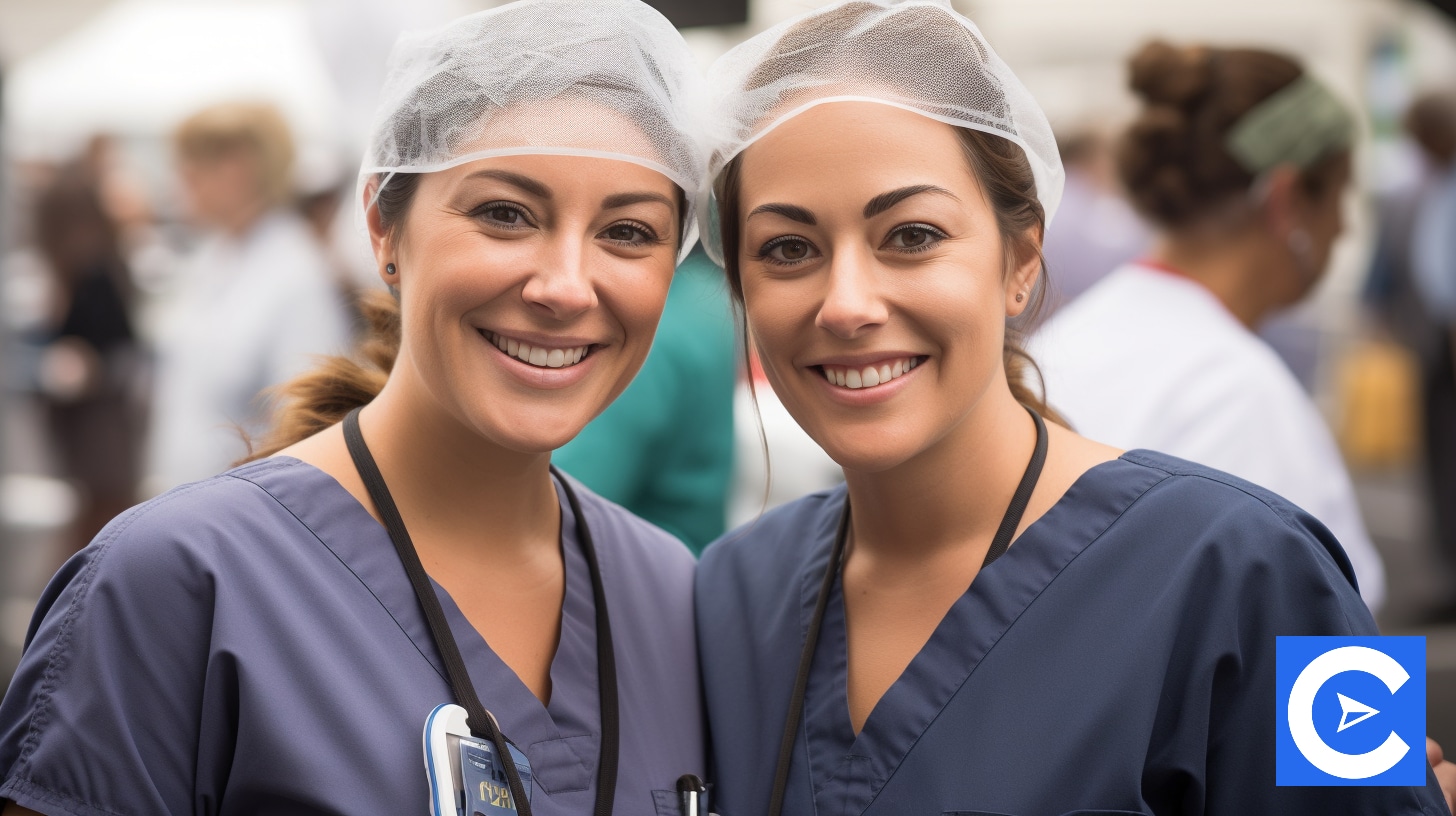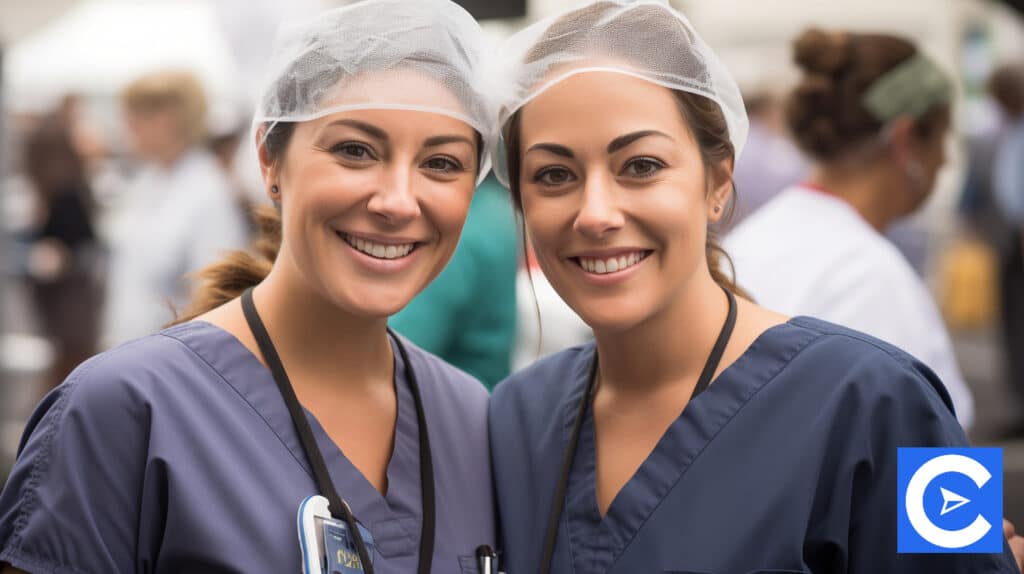 The job description of a Med-Surg Nurse includes‌:
Administer medications to patients
Check and monitor vital signs
Apply and change dressings and wound care
Admit and discharge patients
Operate and maintain medical equipment, including feeding tubes, oxygen tanks, catheters, and IVs
Record and update clients' details
Order and run patients' tests
Document patient care, needs, and progress
Collaborate with other healthcare professionals for the best results
Plan and coordinate care plans for patients
Assess patients' progress regularly
Prioritize patient care above all else
Provide support and education to the patient and their family members
The duties and responsibilities of Med-Surg Nurses are so diverse that it's almost impossible to consolidate all their roles.
But, we've done our best to give you their daily duties and responsibilities.
Where Does a Medical-Surgical Nurse Work?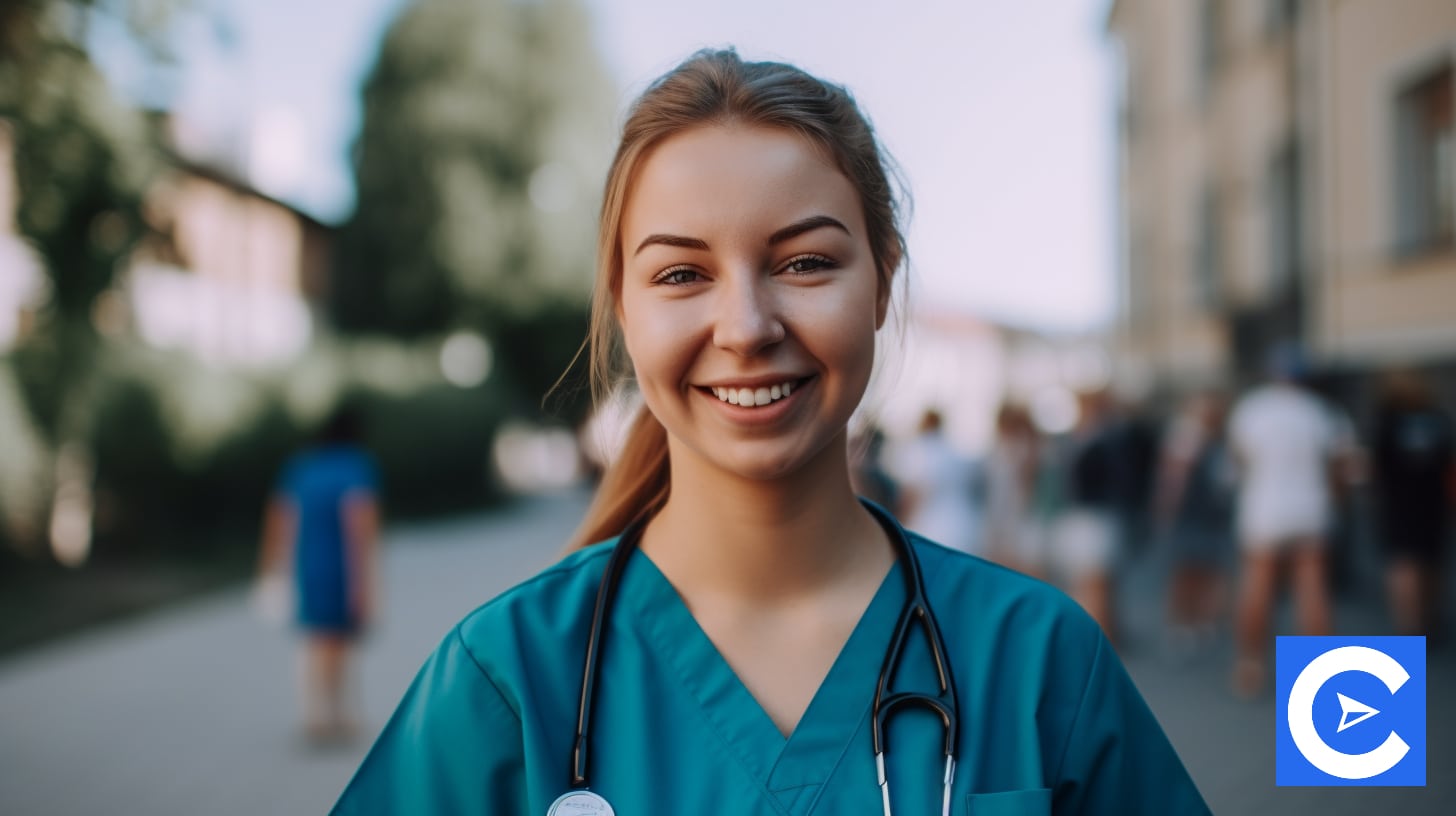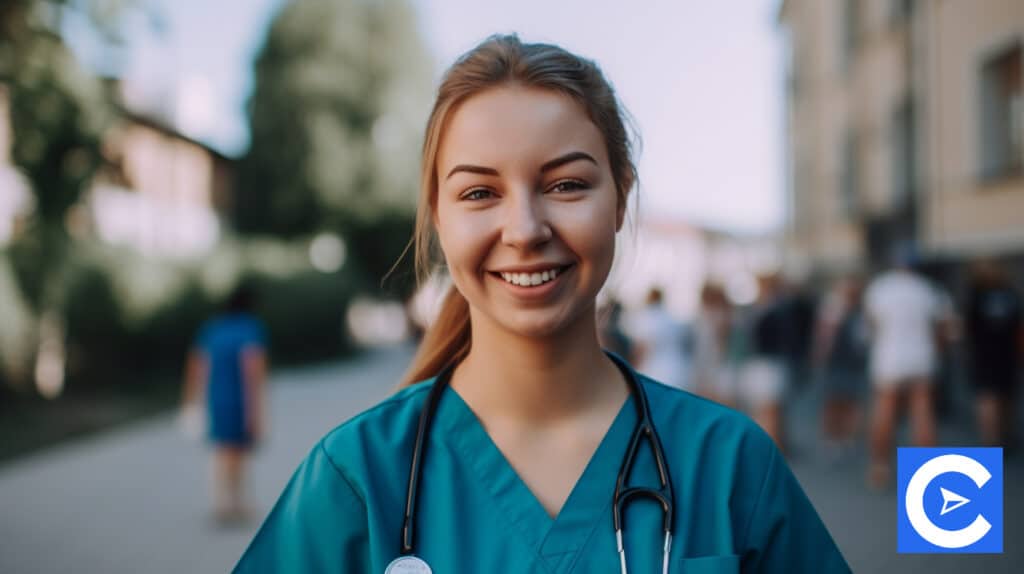 Medical-Surgical Nurses work in a variety of settings.
The most common is the acute care hospitals.
But you'll also find Med-Surg RN in health maintenance organizations, inpatient care, outpatient surgical centers, nursing homes, ambulatory care centers, and military facilities.
Medical-Surgical Nurses may work full-time, part-time, per diem, or combine these working routines.
Med-Surg Nurse Career Outlook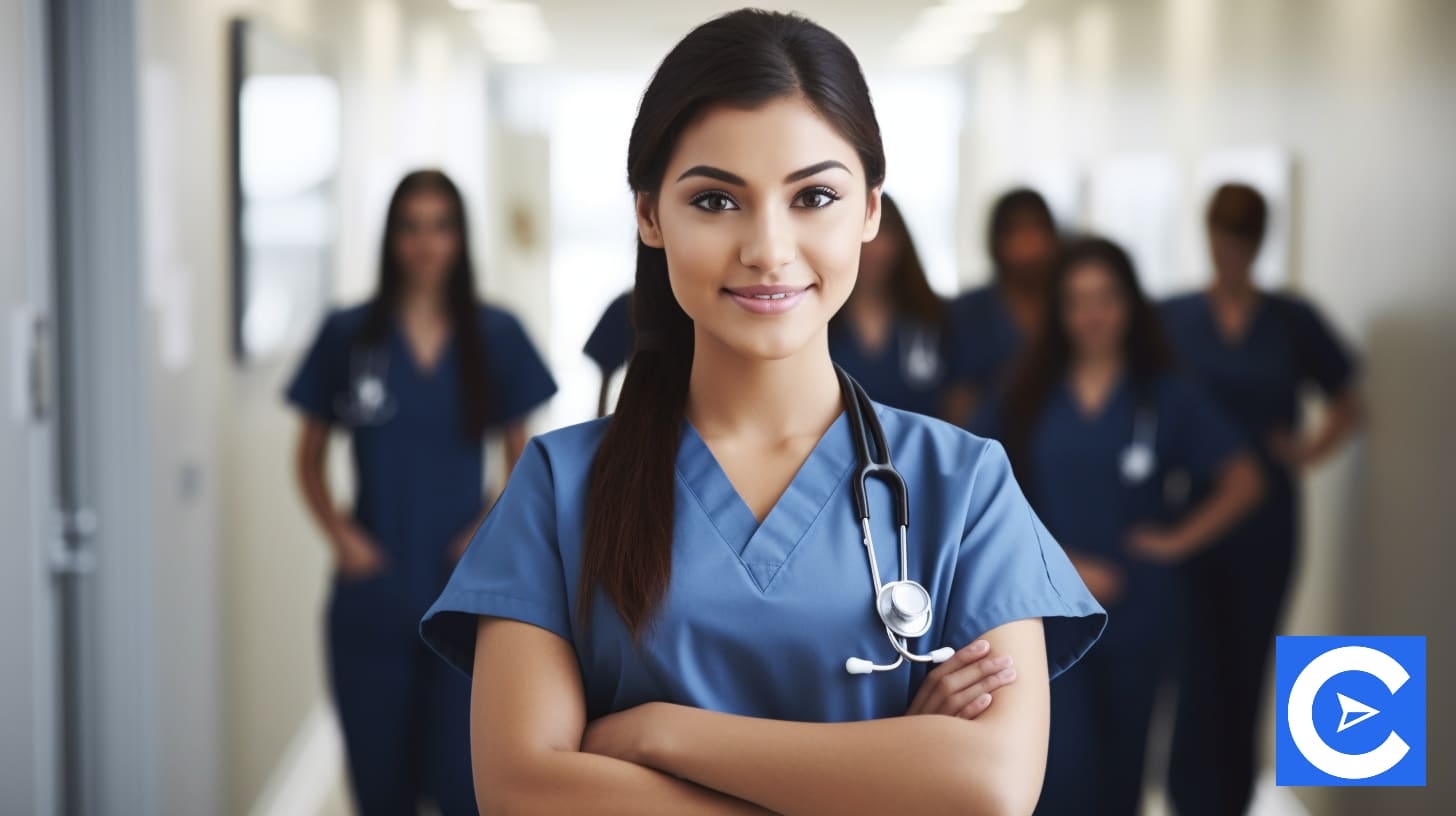 The Med-Surg Nurse profession is promising to say the least.
According to the Bureau of Labor Statistics, the employment of Registered Nurses is expected to increase by 9% from 2020 to 2030.
During this period, the bureau projects that they'll be around 194,500 openings annually.
These opportunities are open to all nursing specialties, including Med-Surg Nurses.
In recent years, many patients have been undergoing surgery for a wide range of ailments, including hip or knee replacement, amputation, brain injury, and advanced infections, among others.
Such patients require the care of a Med-Surg Nurse.
Moreover, given that the demand for Medical-Surgical Nurses is unwavering, there are loads of opportunities for Travel Nurses.
Med-Surg Travel Nurses are popular and highly in demand.
And so, if you are looking to be a Travel Nurse, the Medical-Surgical Nurse is the perfect option.
Like the general Travel Nurse, Med-Surg Travel Nurses work in remote areas, healthcare facilities with few Nurses, or cities with a high demand for Medical-Surgical Nurses.
They bridge the gap in the nursing profession.
Conclusion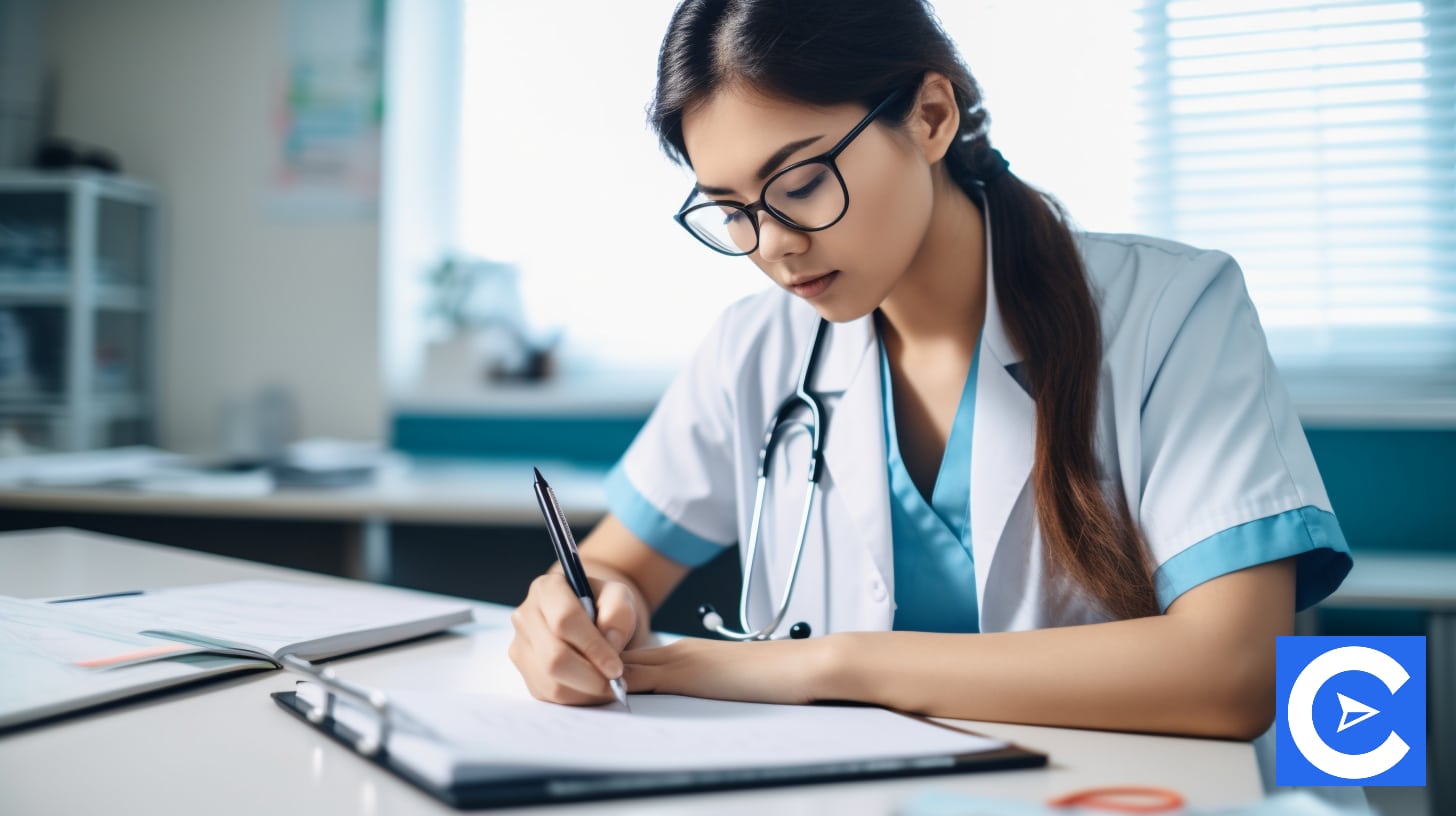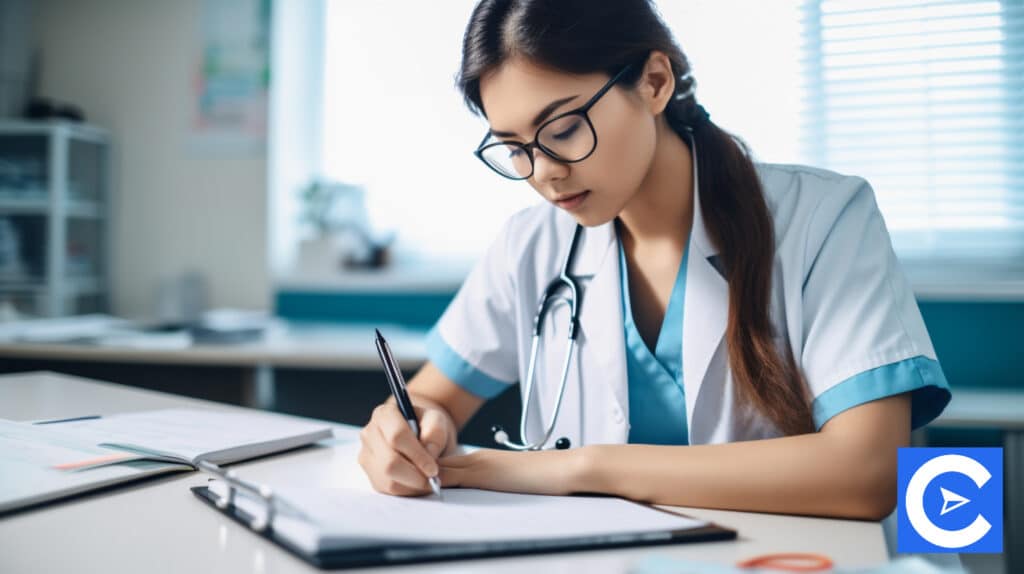 Medical-surgical nursing makes up a huge percentage of nursing professionals.
Their role is pivotal for the health and wellness of the patients.
These healthcare professionals work closely with other healthcare teams to ensure patients with different illnesses get the care they need.
Med-Surg Nurse is the best position when joining the nursing profession as a new Nurse as you'll gain extensive experience in nursing care.
FAQs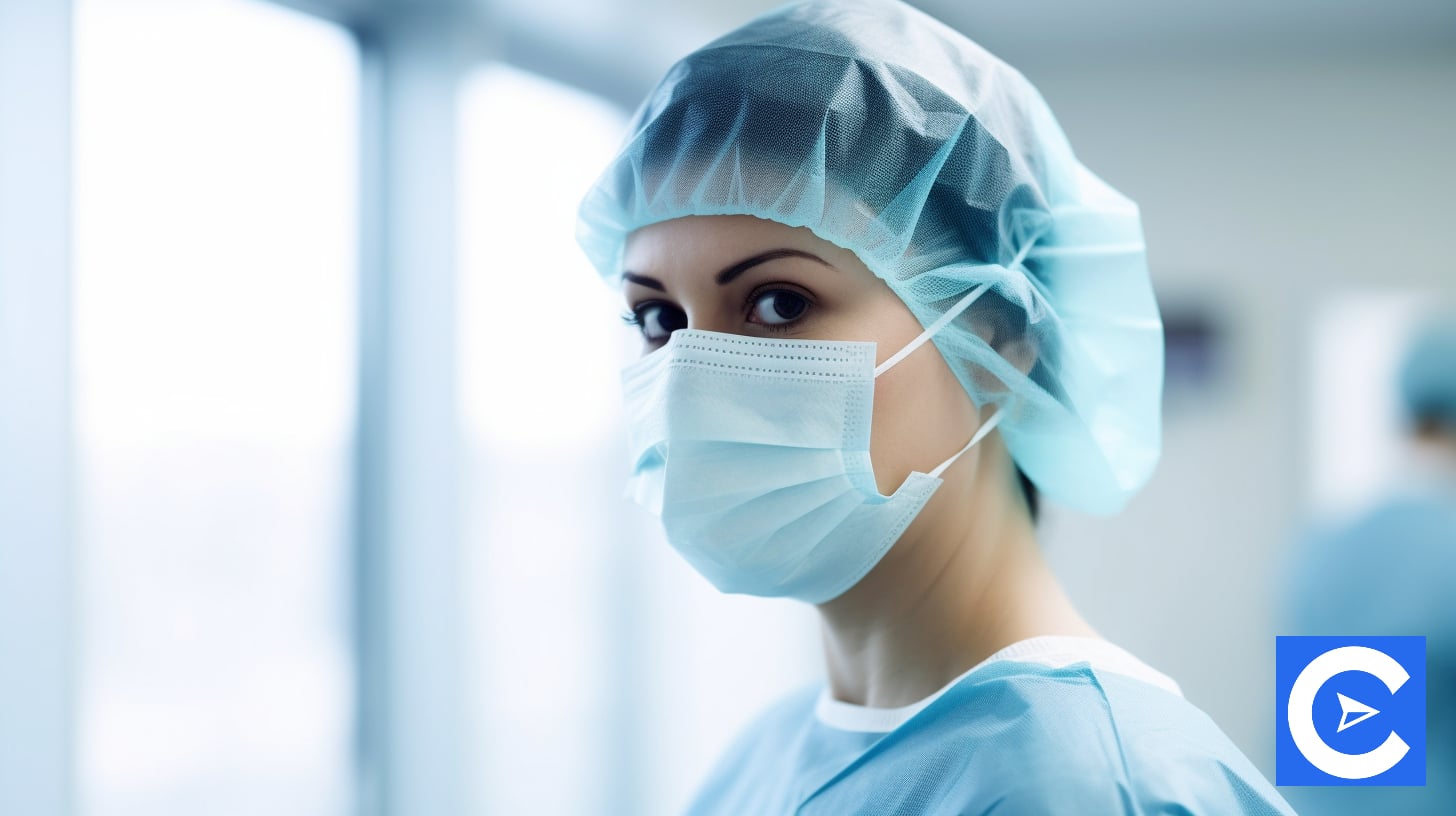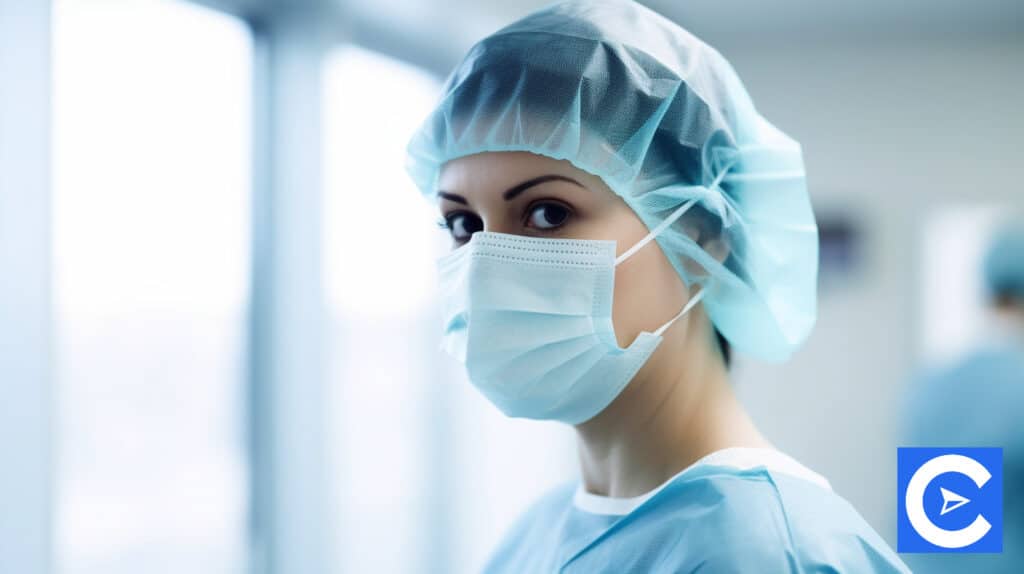 How do I survive Med-Surg in nursing school?
– Use practice questions from the course textbook
– Dedicate a few hours daily to go through the coursework instead of cramming everything at the last minute
– Use flashcards to reinforce the course content
– Leverage study groups with other class members
– Skim through the course content before reading everything
How many years does it take to be a Medical-Surgical Nurse?
The process takes 2-5 years depending on the nursing education, the credit units you can transfer, and whether it's full-time or part-time studies. For starters, you'll spend two or four years depending on whether you are pursuing ADN or BSN. The next step, gain experience before applying for CMSRN.
How much do Med-Surg Nurses make?
According to ZipRecruiter, Med-Surg Nurses earn between $71,500 and 94,500. The top earners in the profession take home around $114,500. The average annual income for Med-Surg is $86,567. The actual salary varies depending on years of experience, location, and the employer.
How to be a good Med-Surg Nurse?
– Attend an accredited nursing program, that is, an Associate Degree in Nursing or a Bachelor's Degree in Nursing
– Pass the NCLEX-RN exam
– Apply for nursing jobs
– You can also go for additional training
– Once you've gained experience in the industry, you can apply for certification
Are Med-Surg and ICU the same?
Med-Surg differs from ICU. The difference lies in the care patients receive. Nurses on the medical-surgical floor are experienced in a wide range of diseases and illnesses. They handle many conditions. ICU Nurses specialize in caring for patients in life-threatening situations.
Is Med-Surg nursing hard?
Yes. Med-Surg nursing is hard because it's a foundational course for other nursing programs. The course work covers a wide range of areas, including anatomy, physiology, pathophysiology, nursing diagnosis of diseases, and dysfunctions. To succeed, you must dedicate humble time to study.
What does a Med-Surg Nurse do?
A Med-Surg provides patient care for patients preparing to go into surgery and those out of surgery. They also care for patients with health issues, complications, and comorbidities. Med-Surg has a wide range of skills as they deal with patients with various needs.
What does Med-Surg stand for?
Med-Surg stands for Medical-Surgical. Medical-Surgical Nurses are Registered Nurses who provide care for patients with a wide range of illnesses. Med-Surg Nurses make up the highest percentage of Nurses in the US. Most Nurses start their nursing careers as Med-Surg Nurses.
What is the difference between Med-Surg and Telemetry?
Telemetry Nurses are highly trained healthcare professionals who care for patients that require cardiac monitoring. These Nurses use telemedicine technology to monitor and identify any potentially dangerous heart rhyme. Med-Surg Nurses majorly focus on offering holistic care to patients suffering from a wide range of medical conditions.
Which Med-Surg certification is better?
The Certified Medical-Surgical Registered Nurse credential is highly recognized in the healthcare industry. CMSRN is a symbol of excellence. It's a prestigious credential for RNs who want to specialize in medical-surgical nursing. To date, there are over 38,000 RNs with this certification. One needs to recertify after every five years.
What are the skills needed to be a Med-Surg Nurse?
– Organized: Med-Surg Nurses have to be organized to keep detailed medical records of the different patients
– Skilled multi-tasker: Medical-surgical specialty is a demanding career, and RNs are expected to handle various tasks
– Flexible: A Med-Surg RN must be willing to work in different healthcare settings
What is the difference between a Med-Surg Nurse and a Nurse Practitioner?
The difference between the two is the scope of practice. Nurse Practitioners work independently. They have more autonomy compared to Med-Surg RNs. Med-Surg Nurses work under the supervision of Nurse Practitioners, a Clinician, a Doctor, or other health care professionals.
What are the requirements to become a Med-Surg Nurse?
– Complete a Registered Nurse education program, which can be a BSN or ADN, and pass the NCLEX-RN exam
– Obtain state licensure
– Apply for jobs as a Med-Surg Nurse
– As a new Nurse, you'll gain loads of experience in this position
– Pursue CMSRN after gaining two years of work experience
What is the difference between Med-Surg and Orthopedics?
Orthopedics takes care of patients with musculoskeletal system issues, including back pain, neck pain, bone problems, joint issues, and soft tissue issues, among others. On the other hand, Med-Surg works with patients with a wide range of needs. They care for patients who have different medical problems.
What are some examples of a Med-Surg Nurse's responsibilities?
– Prepare, administer and record prescribed medication
– Apply and change the wound dressing
– Monitor and adjust medical equipment as required
– Record patients' details and interpret any other records
– Operate medical equipment
– Insert catheters
– Collaborate with other healthcare professionals to better help clients
References