Welcome to our comprehensive guide on Psychiatric Nurse Practitioner Salary!
This comprehensive guide offers you all the pertinent details regarding Psychiatric Nurse Practitioner's salaries.
At the end of the reading, you'll be enlightened about the salary of a Psychiatric Nurse Practitioner according to the years of experience and the location, as well as get valuable advice on how you can earn more.
You can expect the following in this article:
Psychiatric Nurse Practitioner Salary by Years of Experience
Psychiatric Nurse Practitioner Salary by State
How does Mental Psychiatric Nurse Practitioner's Salary compare to other Nurse Practitioners?
Let's get on with it, shall we?
Introduction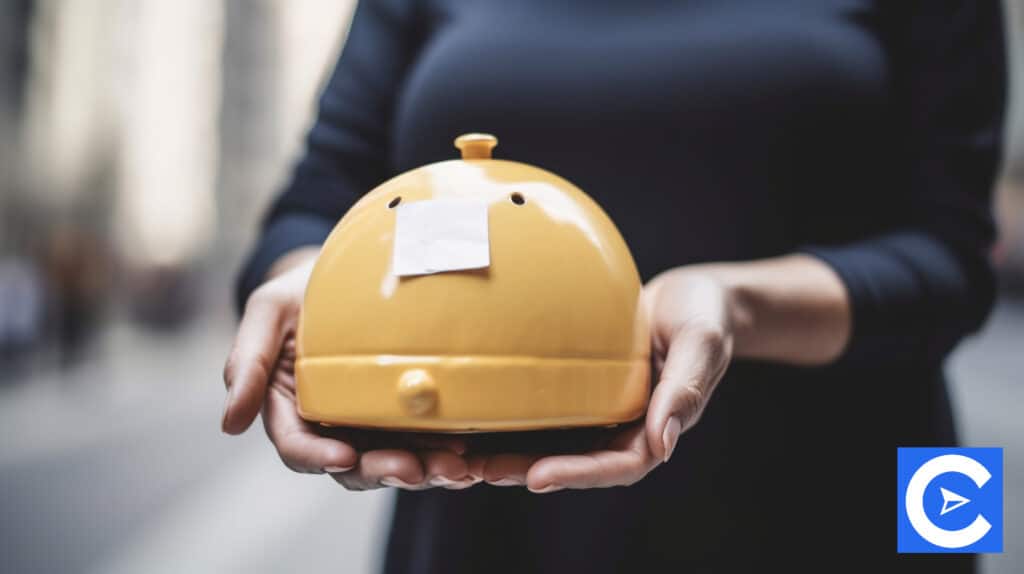 Nurse Practitioners in mental health care are often the first point of contact for patients with various disorders.
Psychiatric Mental Health Nurse Practitioners (PMHNP) could work in many different settings.
They also provide advanced medical treatment to those who need it most, whether seeking help from their primary Physician or seeking emergency psychiatric services at night.
Psychiatric Mental Health Nurses (PMHNPs) are licensed professionals that assess, diagnose and treat the mental health needs of patients.
They provide therapy for those with disorders such as anxiety or depression while prescribing medications, if necessary, too!
It's possible to work either privately at your own clinic/office space or in outpatient hospitals since some may be employed by organizations that offer both settings.
Salaries vary depending on the location, the specialty chosen, and also the years of experience.
Psychiatric Mental Health Nurse Practitioner Salary by years of experience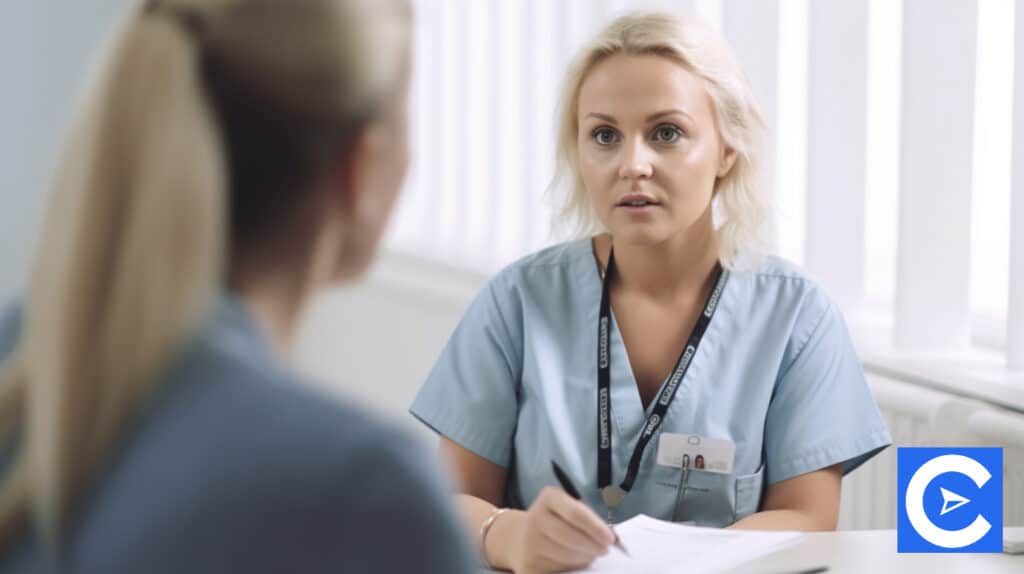 Entry-level (Zero to five years)
The entry-level salary for Psych Nurse Practitioners with less than a year of experience is $89,000 per year or $43 per hour.
For those who have worked for one to two years, the average salary increases to $94,000 per year or $45 per hour.
Psychiatric Mental Health Nurse Practitioners who have been in the workforce for less than three years earn an average salary of $97,000 per year or $46 per hour.
If you have been in the industry for three to five years, you will be accorded to earn an average salary of between $98,000 to $100,000 per year or $47 to $49 per hour.
As you can see, there is a clear progression in salary as Psychiatric Nurse Practitioners gain more experience in their field.
Mid-level (five to ten years)
Mid-career Psychiatric Nurse Practitioners with five or more years of experience earn an average total compensation package worth $118,00.
Management-level jobs (10+ years)
Psychiatric Nurse Practitioners (NP) with experience spanning ten to nineteen years earn an average total compensation package worth $125,000.
In their late career, employees with +20 or more years of experience receive a salary closer to $130,000.
Psychiatric Nurse Practitioner Salary by State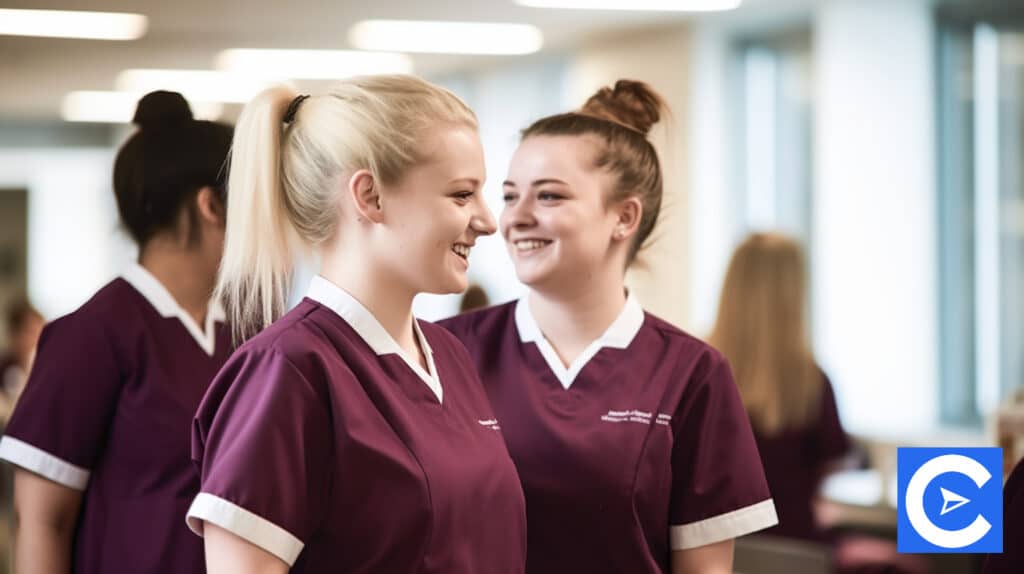 California
The average salary as PMHNP in California comes out slightly higher than the national average at $149K per year, making it one State where working can indeed be worth your while!
Several excellent mental health facilities are located throughout this beautiful State, including overlooking Pacific Oceans like Capo By The Sea Holistic Treatment Center or even Los Angeles' Resnick Neuropsychiatric Hospital.
New York
New York state is home to some very prestigious medical centers, including NY Presbyterian Hospital – ranked number 3 in psychiatry, and close collaborations between NYC's two Ivy League universities.
The average PMHNP Salary ($137K) means this profession can be an excellent choice if you want flexible work hours while still making good money!
There are opportunities for professionals across all types of care settings–from acute cases like hospitalizations or emergency room visits right down to chronic illnesses such as Alzheimer's disease, which requires long-term care services.
The prospect of working in one of the most vibrant cities on earth is sure to excite anyone who loves life and adventure.
Alaska
Mental Health professionals in Alaska earn approximately $147,000 per year.
Most professionals work in Anchorage, which has the largest population and offers economies of scale for most service providers.
There are several psychiatric care centers to choose from, offering job openings with outstanding salaries.
New Jersey
Those who live in New Jersey can enjoy the best of both worlds, with easy access to all that NYC offers and a more reasonable cost of living.
There are so many unique diners and bagels just waiting for you!
Morristown Medical Center provides world-class healthcare services, making it one step ahead when considering top hospital rankings!
The Psychiatric Nurse Practitioner's Salary here is approximately $138,000 per year.
Washington
Washington State is home not just to the trees but also to some pretty unique mental health treatment centers!
For example, Lake Hughes Recovery Center offers 100 acres of Certified Organic Peach & Pomegranate Ranch located on what feels like an ends-of-the-earth place with gorgeous views.
Their PMHNP Salaries average out at $135,000 per year–not bad considering they have access to forest landscapes and ocean breezes.
Massachusetts
Massachusetts is an excellent state for healthcare.
Suppose you're looking to work in a highly rated psychiatric hospital in the State.
Look no further than McLean Hospital or Massachusetts General.
The average salary as a Psychiatric Mental Health Nurse Practitioner comes out right around $141K per year, making Massachusetts an attractive place for PMNP to live!
The great Bay State also provides five-star colleges such as Harvard University and MIT should you choose to pursue further education.
How does Mental Psychiatric Nurse Practitioner's Salary compare to other Nurse Practitioners?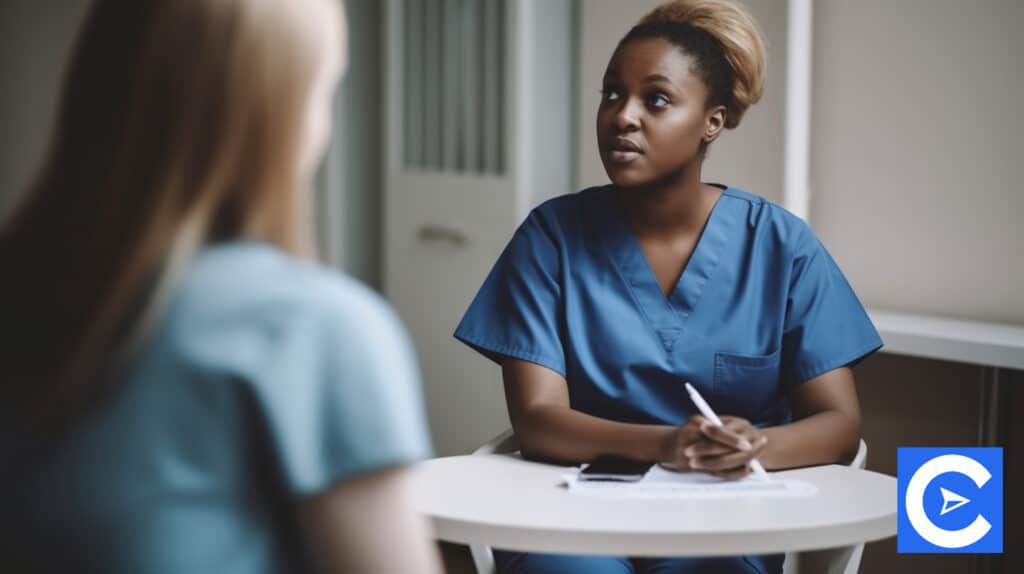 Neonatal Nurse
Neonatal Nurses are trained to care for newborns and infants in the neonatal setting.
They work with Physicians, assessing the physical needs of these patients to ensure that they can be in the safest possible environment while still enabling them towards healthy development throughout life.
The median salary reported by PayScale was $122,000, whereas those specializing specifically in Psychiatric Mental Health & Substance Abuse earned about 10% higher.
Social Worker
Salaries earned by Social Workers vary depending on the type of work.
Child, family, and school-based Social Workers had a median annual salary of $48430 as reported by BLS (Bureau of Labor Statistics) in May 2020, while Psychiatric Nurse Practitioners can make up to $112,000 per year, according to PayScale.
ICU Nurse
The Critical Care Nurse possesses a very high level of skills, as these Nurses must deal with life-and-death matters every day.
They can work in hospital ICUs or other areas that require highly specialized knowledge, like psychiatry departments and surgery units, to name just a few examples.
Nurses who work in critical care make a lot more than other Nurses.
According to ZipRecruiter, ICU Nurses' average annual salary was $95,000 as of February 2022.
They can earn anywhere from a low of around 52k-173+ thousand dollars annually based on their shift type/location; new graduates begin at the lower end before quickly moving up into higher-paying job titles over time.
Med-Surg Nurse
Medical-Surgical Nurses rank on the front lines of a profession that requires them to be highly skilled and dedicated.
Because so much is needed, those who excel in their work can decide to advance into specialty areas where they will receive higher salaries than the average annual Surgical Nurse salary of $99,653
They have good income potential and enjoy high job satisfaction levels due to this field's challenging and exciting nature that requires them to stay on their toes at all times!
Travel Registered Nurse
The average base salary for a Travel Nurse is over $99,000 per year, making them one of the highest-paid professions.
However, this number has increased by almost 25% in just two years as Nurses become more scarce.
Demand is abundant because the COVID-19 pandemic caused a tremendous need for healthcare workers.
Ways to increase your NP Psychiatry Salary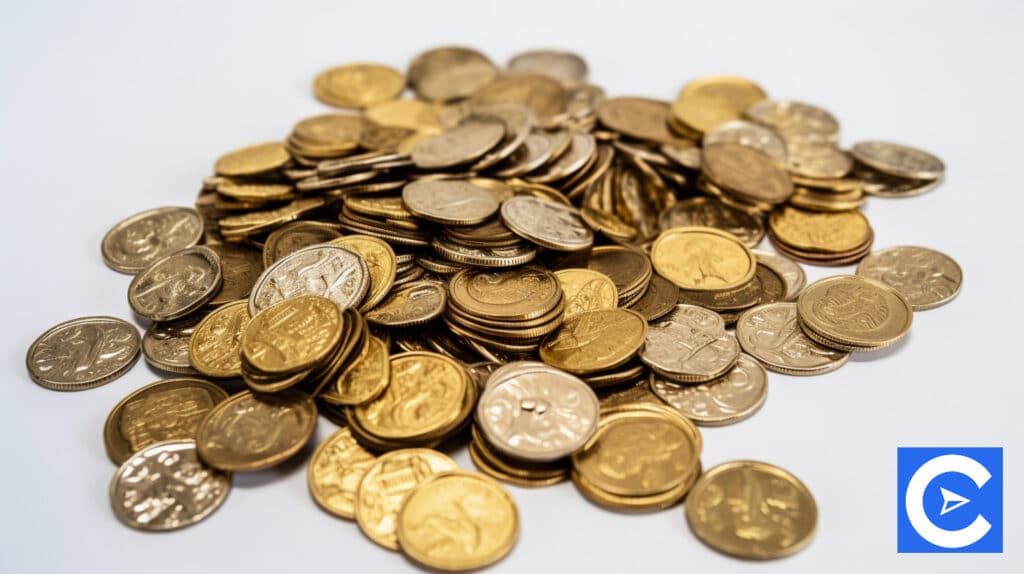 The psychiatric industry has seen an increase in demand for services, which means that Psychiatric Nurses can now choose from various options when it comes to workplace and location.
As more patients turn towards telehealth programming during periods where there are increased flu-like symptoms.
This allows the profession's employees, including those working within mental health clinics–to be compensated at higher rates because they can work remotely instead of being based solely on on-site presence.
Gain Experience
Mental health Specialists are in higher demand than ever before.
The BLS cites the aging national population and various conditions, including mental illness, as factors in the growing need to specialize.
This is yet another reason you should consider becoming a Psychiatrist or Psychologist if your dream job requires you to deal with anxiety, bipolar disorder, and depression!
What's more interesting about all these developments?
Several healthcare organizations are developing new subspecialties to meet the growing demand for professionals specializing in mental health.
For example, full-time gerontology and pediatrics offer promising opportunities that can help you earn an excellent salary range while still providing new and exciting environments to work in.
Become a PMHNP
If you are looking for a salary increase, becoming an APRN could be the answer.
The average salary for PMHNPs has been calculated at $120,000, according to the American Association of Nurse Practitioners (AANP).
To become appropriately certified as such in America, though, one must hold either graduate nursing degrees or be currently working on their certification process while also fulfilling national standards set forth by each state where they practice medicine legally.
Not surprisingly, this can take some time away from work duties which may interfere with earned income.
Consider Telehealth
The future of mental health nursing is virtual.
In 2020, half of all RNs provided telehealth services.
During the pandemic, more patients leaned towards telehealth services.
Telehealth gave patients a lot of convenience and leeway.
It offers them more control when they're willing to discuss specific issues that may be difficult outside traditional office settings where staff members can walk in any time without warning anyone about what's going on.
Conclusion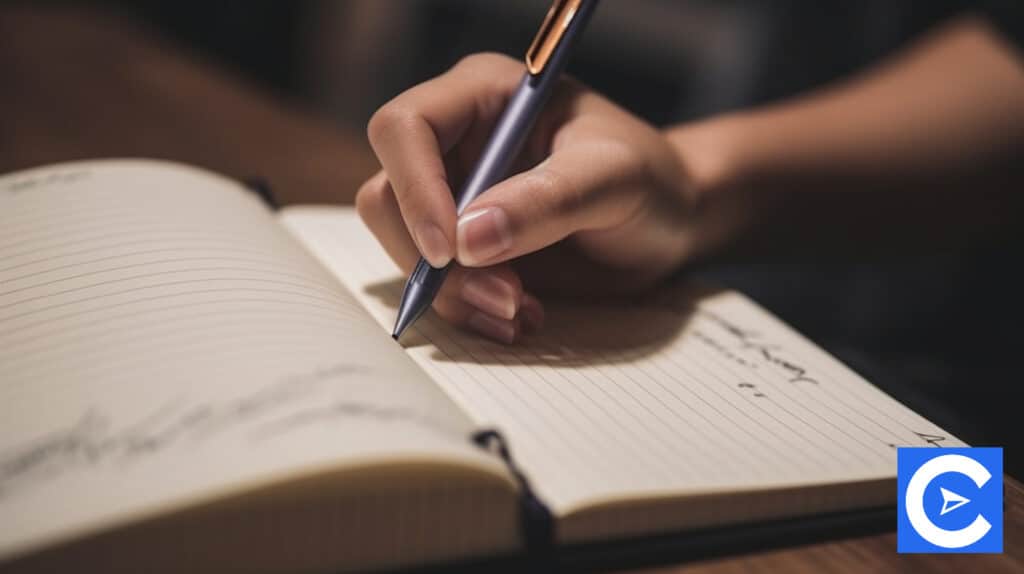 For those who appreciate working in the Mental Health field, this vocation can be rewarding.
It grants you the opportunity to serve others, make an impact, and work with a population that desperately needs it, as with other nursing paths.
Furthermore, there is a demand for the job, and it is a financially rewarding career.
It's crucial to keep in mind that there are other things to think about.
Because of psychiatric and mental health treatment, determining a diagnosis and finding a solution is not always easy.
Many patients require ongoing assistance, and choosing the appropriate course of treatment can be difficult, if not impossible.
Striking a work-life equilibrium is another issue, as many people in this industry work overtime.
Additionally, there are bodily risks if the setting involves dealing with violent patients.
FAQs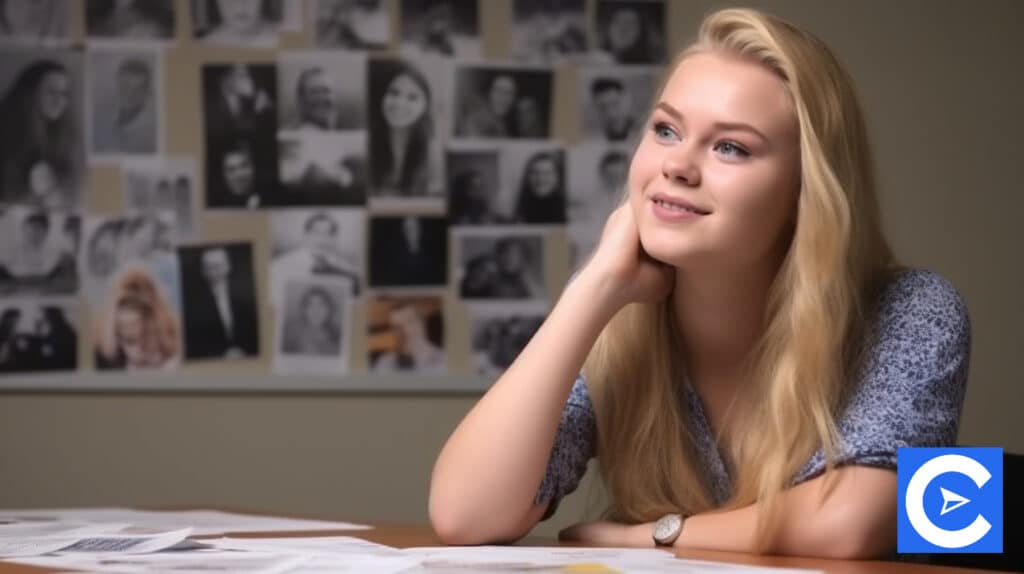 What is the average salary of a Psychiatric NP?
In the U.S., Nurses who specialize in psychiatric care earn a higher salary than other Nurses with a wage of $111,000, according to the Bureau of Labor Statistics (BLS). This is not surprising given that these professionals must comply with more complex regulations while working under tight deadlines.
What Nurse Practitioner specialty is the highest paid?
Demand for PMHNPs is rising, making mental health nursing among those with Nurse Practitioner Specialties in the highest demand. According to recent reports from The American Academy of Nursing (AAN), these Nurses can expect salaries averaging $137K yearly, including base pay and productivity incentives, and bonus payments.
Where do Psychiatric Nurse Practitioners get paid the most?
Although the BLS data does not cover Psychiatric Nurse Wages, the numbers for RNs are often comparable. The places that feature in the top for paying their Nurses the highest in this category include California, Oregon, Hawaii, San Francisco, Alaska, and Massachusetts. Alabama, Arkansas, and Mississippi are the lowest-paying locations.
What is the average Psychiatric Nurse Practitioner's salary?
Psychiatric Nurse Practitioners in the USA make $129,000 per year. Entry-level positions start at about 89,000 USD, while most experienced workers earn up to 161,000 annually for their skillset with psychiatric care, depending on location and cost-of-living adjustments.
How to Become a Psychiatric Nurse Practitioner?
The following are the steps to becoming a Psychiatric Mental Health Nurse Practitioner:
– Obtain a license as a Registered Nurse
– Earn a Bachelor's Degree in Nursing
– Earn a master's (MSN) or doctoral degree in nursing (DNP)
– Pass a national board certification exam for Nurse Practitioner
Does the United States need Psychiatric Mental Health Nurse Practitioners?
In 2019, the American Psychiatric Nurses Association (APNA) reported that nearly 45% of adults and more than fifteen percent of children had access to the mental health care they needed. There is a shortage that can be solved with Psychiatric Nurses, who are now one-of-a-kind nonphysicians providing these services.
Do you need a bachelor's degree to become a PMHNP?
To become a licensed Nurse, you will need to get your BSN degree. For those planning on PMHNP roles like Nurse Practitioners, Family Nurse Practitioners, or Advanced Practice Nurses(APNs), earning an ADN isn't enough. Before enrolling in graduate programs such as grad school, you must complete this level!
References